A Strong Passion Realized by Chance
Meet an old soul with haunting eyes who can tell a story through pictures with her subtle movements and artful poses. At just eight years of age, Teslyn Johnson bares her personality and depth through her love of modeling. She is a little girl who is comfortable enough in her skin to leave the pack behind and pursue her journey with confidence and ambition. Teslyn's tender heart and spirited nature has led to inner struggles with friendships and often leaves her wondering where her place is with her peers.
---
"The face is the mirror of the mind, and eyes without speaking confess the secrets of the heart." ~ St. Jerome
---
Her voyage began this past fall with a photo shoot by chance. Violet Photography and Design was looking to do a Hippie Style Photo Shoot with five little girls – no modeling experience necessary. Since we didn't order Teslyn's school pictures last year after two attempts, we decided this might be an opportunity to have professional pictures taken that could capture who she is to share with family and friends, end of story. That shoot changed Teslyn's life path forever. She had an instant bond with Bobbie Sue Baker, the photographer. She was then introduced to Travis Dewitz of Dewitz Photography and became a part of his Alice in Wonderland project. Shortly after that she met with her first agency in Minnesota, Caryn Model Management, and became a part of their modeling family. Fast forward a few months and she is going on casting calls, modeling for E Couture Designs/Bentley and Lace, Janay's Tutu Fab, was chosen for a Christmas Collection shoot for Love Baby J, and has other high-end boutiques and photography projects scheduled in the books to model for.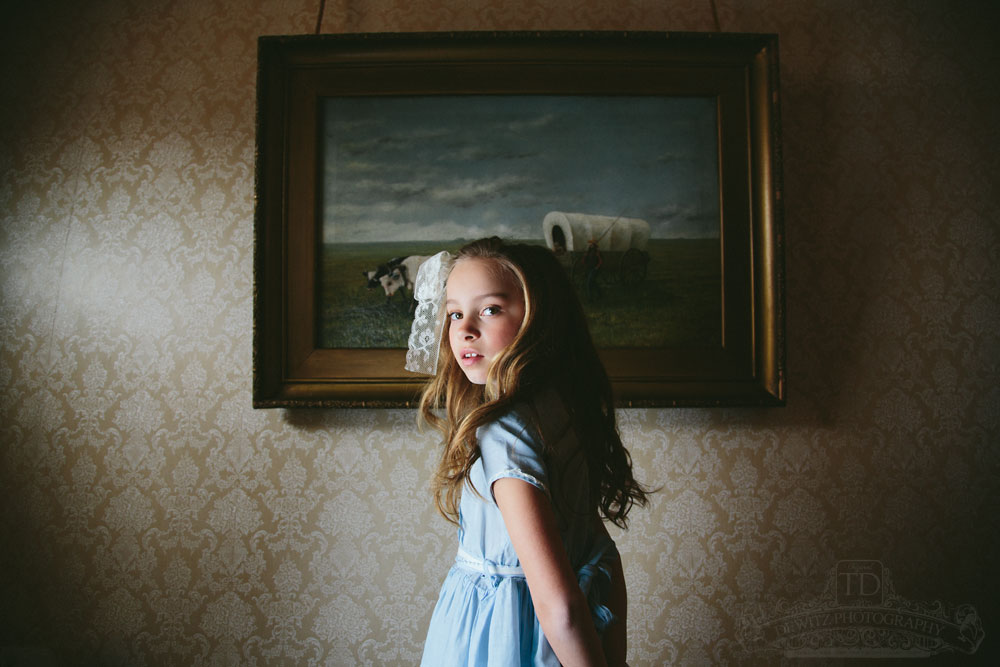 This past December, at the ripe age of 7, special news came from Travis Dewitz, of Dewitz Photography, that one of the pictures he took of her for his "Alice" project was accepted into VOGUE Italia. It is such a privilege to have a photo reviewed by one of their editors and included among many other stellar images. Vogue, which means "in style" in French, is known as one of the premiere fashion and lifestyle magazines.  Having Vogue attached to you, if you are in the fashion or modeling industry in any capacity is outstanding. This picture was also featured in Un-Sung Magazine. In February, she joined the Privilege Model Management family and they eagerly begun marketing her and she is already getting casting calls. In June she will be going to LAUNCH with SMASH talent in Chicago. The LAUNCH event will be an opportunity for her to be seen in front of national and international agents that are interested in bringing her to the next level; she will be modeling, walking the runway, and doing a monologue for commercial and film. Teslyn was chosen; alongside Dewitz Photography to do a feature spread in Cinamagic Magazine for a Kentucky Derby spread and landed the inside cover for the April/May addition. This feature has also lead her to be chosen for a back to school edition in July for Cinamagic.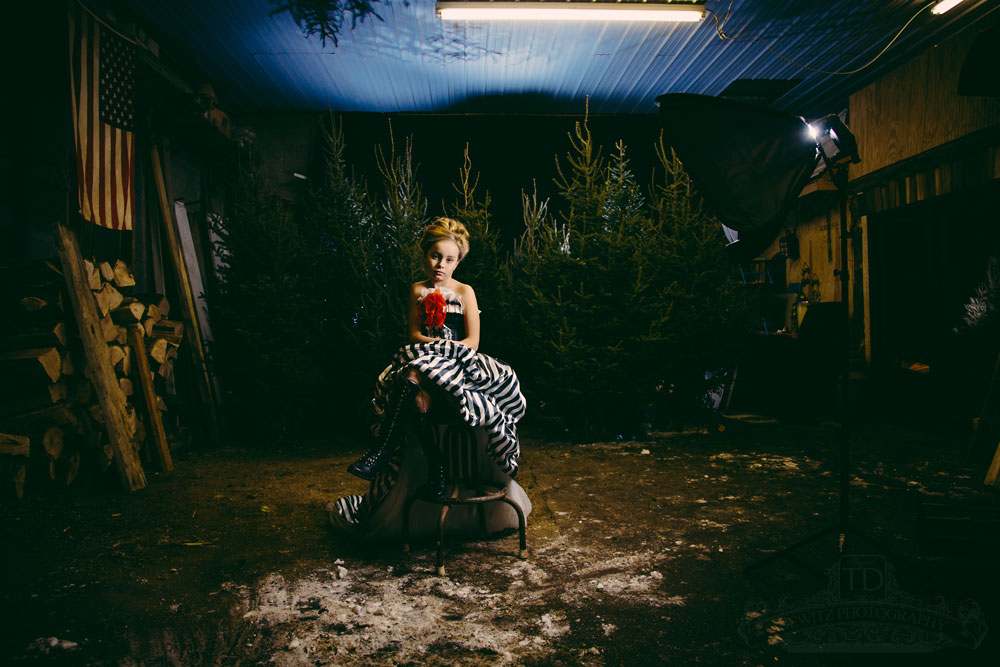 When we talk to her about modeling it's as if she is channeling models of the past through her eloquent descriptions, "I model because I like to be a chameleon and blend in my surroundings and change my body to look different ways. I love to go through my high fashion magazines, study the pictures and write notes about the models and outside the box poses that I want to try." We feel blessed as parents that she has found two incredible photographers to work with. She has an immense level of trust and love for each of them and they are like family to us. In the words of Teslyn… "I know that Travis is a vintage, dark, perfectionist, woodsy guy and Bobbie Sue is sweet, unique and she likes the pretty details. When I am in the woods with Travis and it is cold he gets me a blanket and hot chocolate. Snoopy is my favorite character and he is my Charlie Brown. Bobbie Sue takes me to buildings that are over a hundred years old and explains the history to me. They both see my potential and I have the confidence to try new things." Teslyn really enjoys the element of surprise, "Sometimes I see clothes I never thought I would wear and I can't believe I get to wear them. I love the vintage dresses and the high fashion ones. I love that I get to go places I wouldn't normally go to."
Having a young daughter enter the modeling world was met with uncertainty by us as parents. We had tried putting her in hockey when she showed interest, but after a year of playing with the boys she decided it was time to hang up the skates. To have the ability to recognize the gifts your child has, no matter how far removed they are from our own personal gifts, is a blessing that I hope all parents have the ability to embrace. It was a year ago that she lost her hero, her grandpa, to cancer and we believe her passion for doing what she loves has helped her heal, "I know my Papa Mark is watching me in my pictures and he is proud of me." This is a road less traveled for our family, and we support her gift and uncanny ability to transform herself from a vintage Alice in Wonderland, to a high fashion model, and then right back to a little girl who loves the Packers, watching hockey and eating ribs. Teslyn's long term goals are to "travel to Japan, Paris and New York to do photo shoots and make enough money to split into three parts: donate to cancer, donate to the Pitbull and Parolees refuge center, and spend the rest." We are excited to take this incredible journey with her and look forward to see who she will "channel" next.  ~ Erika Johnson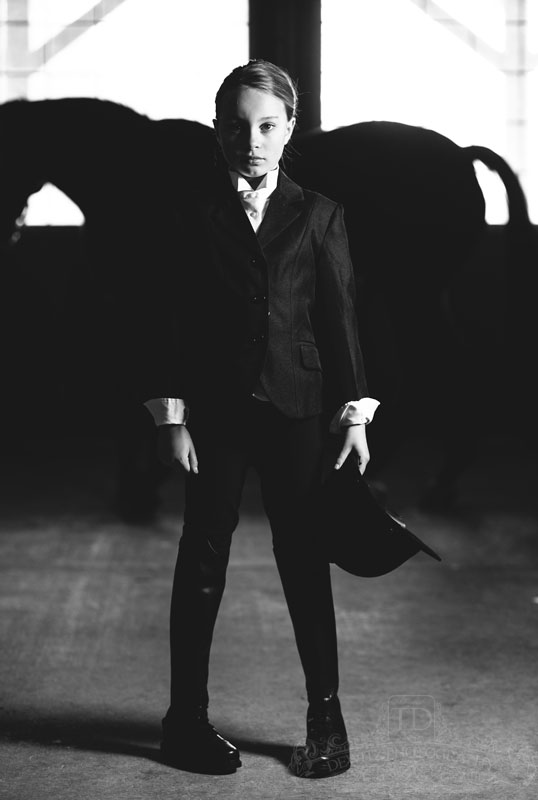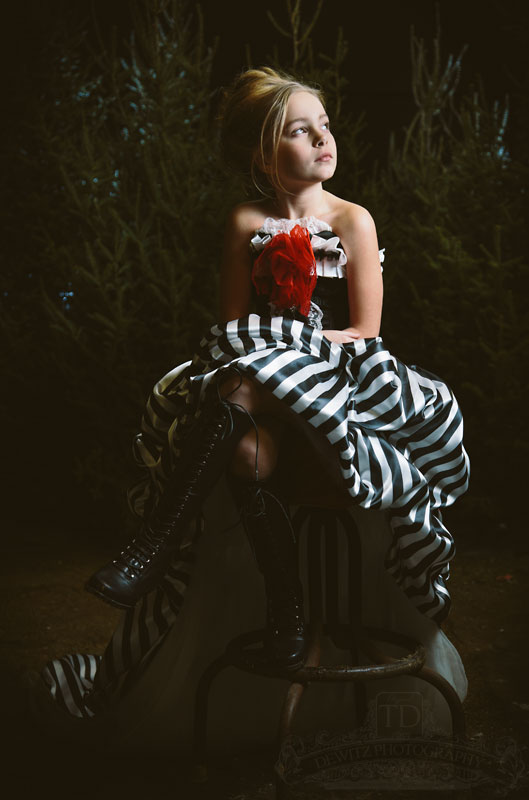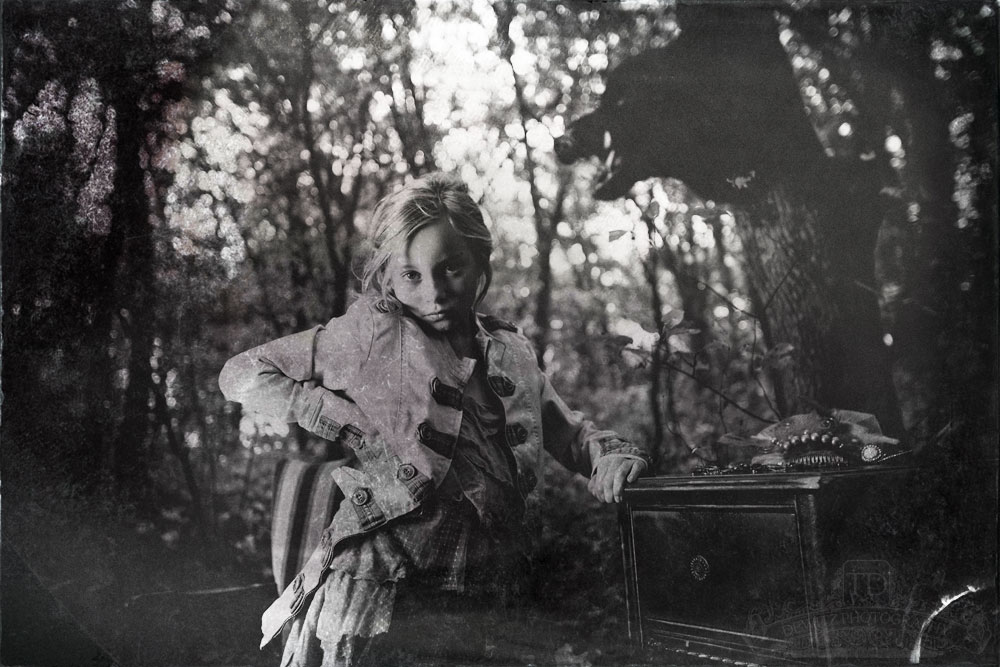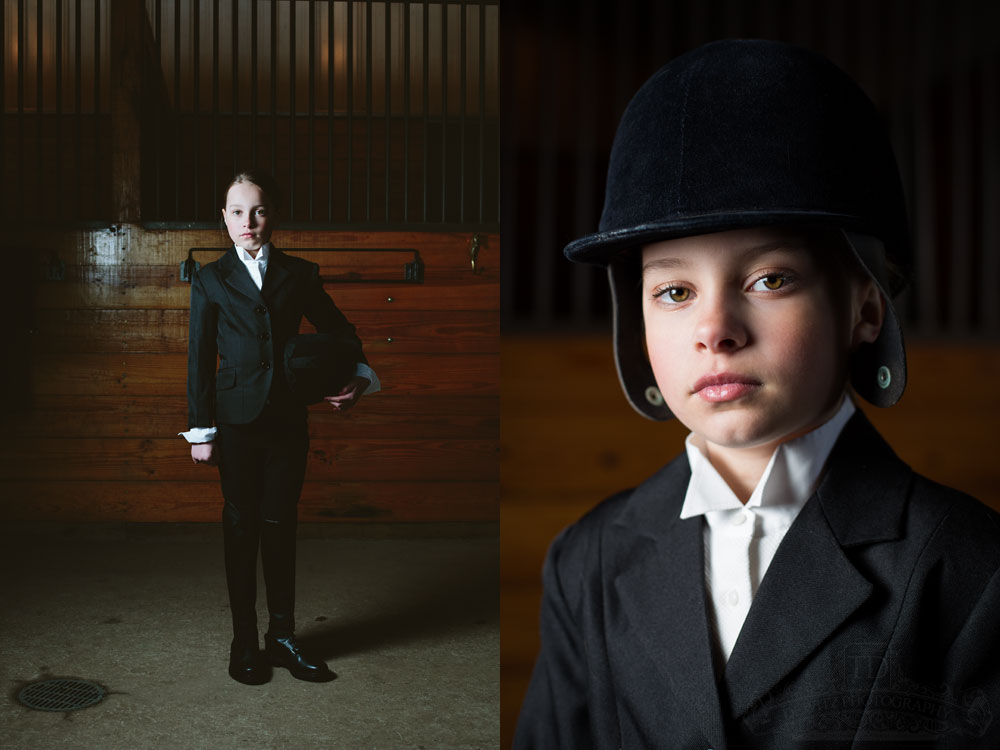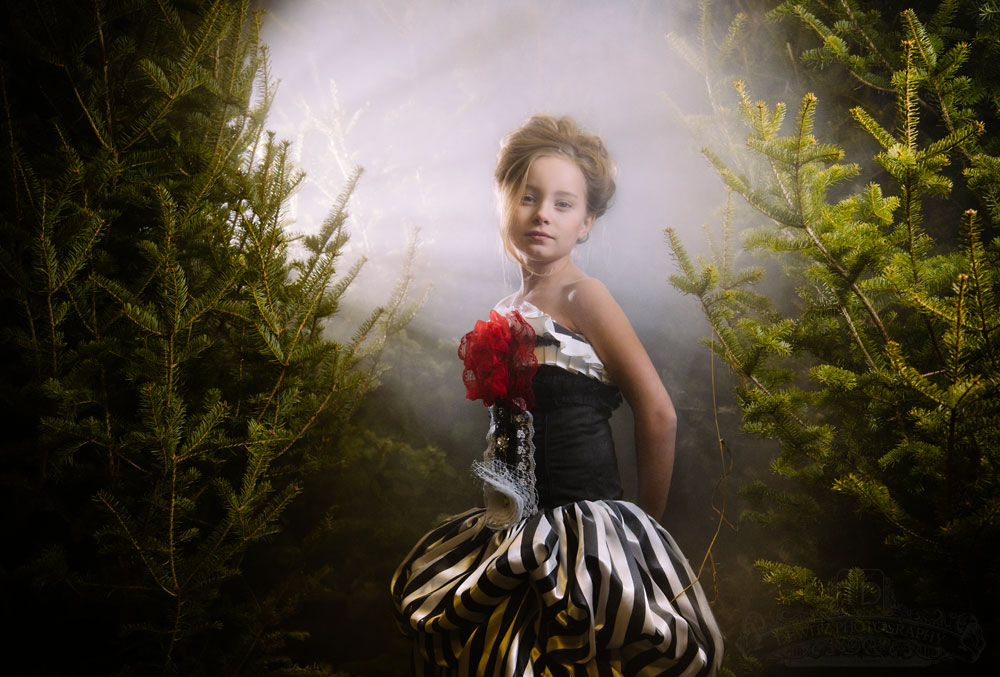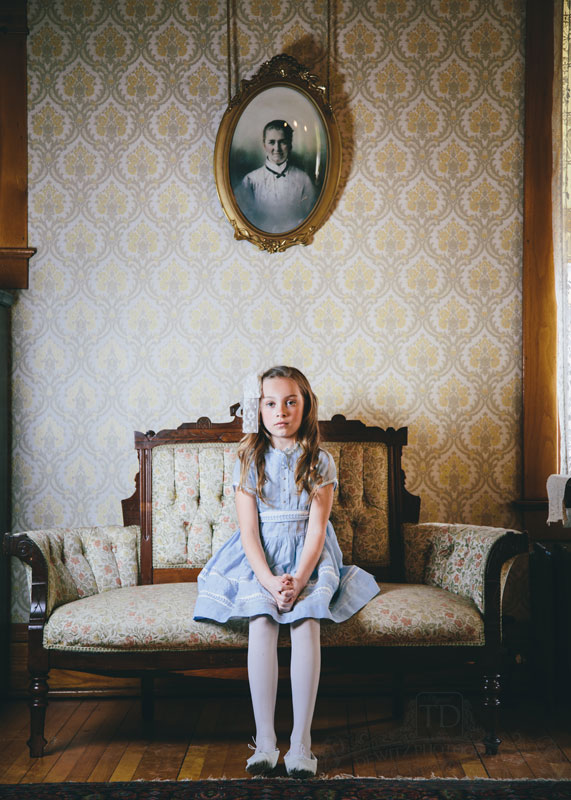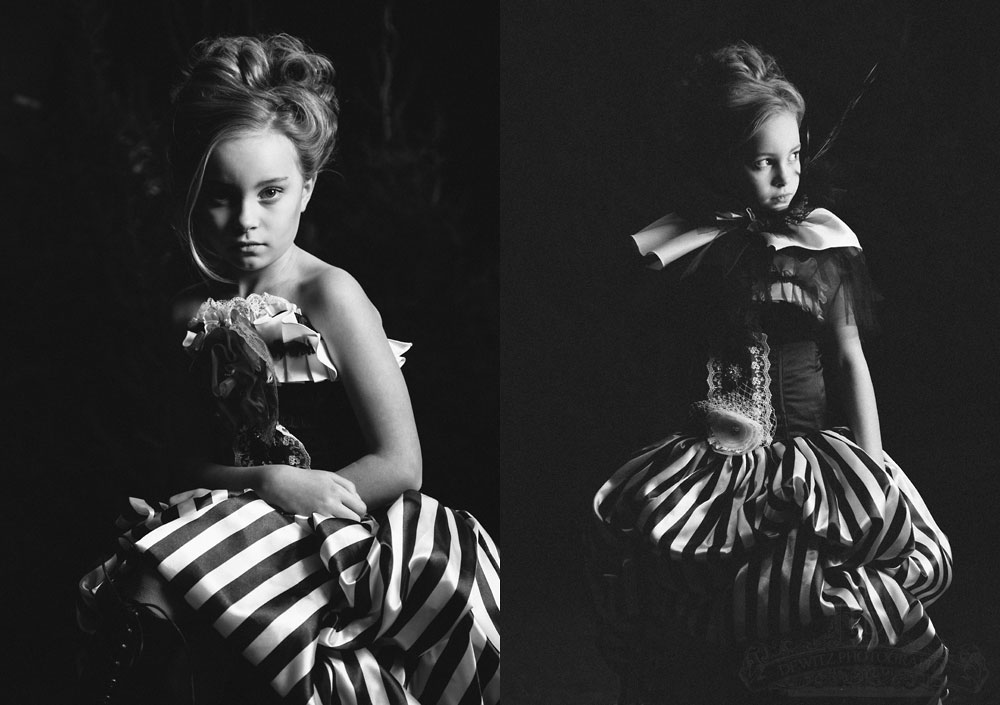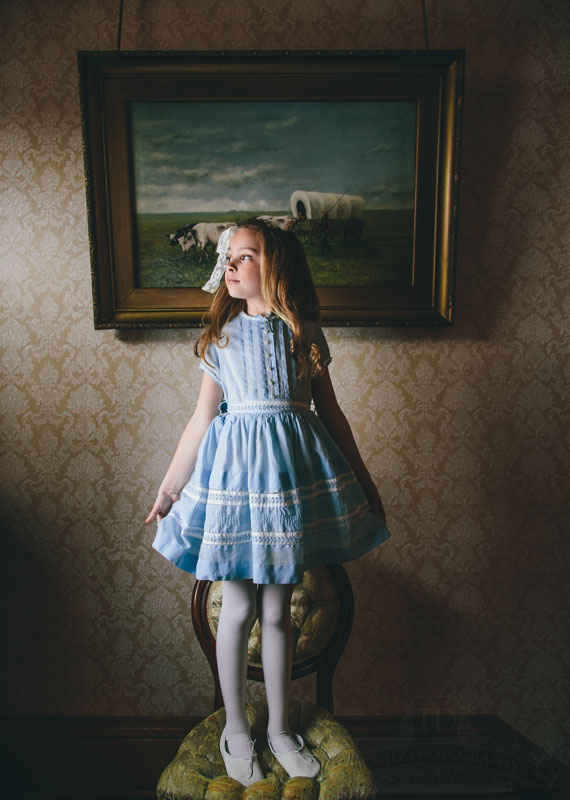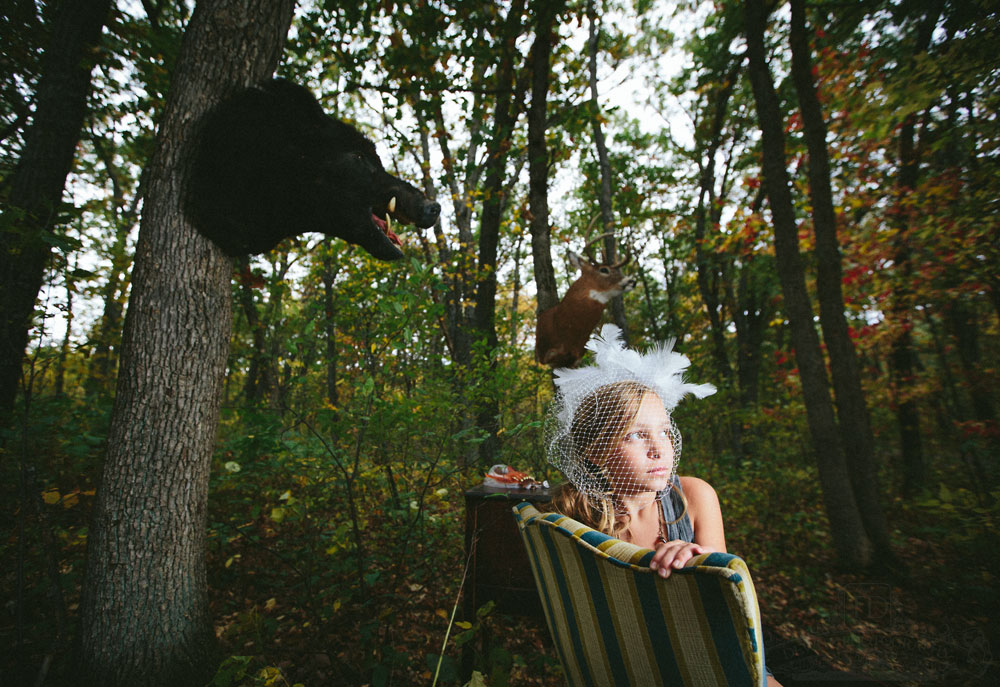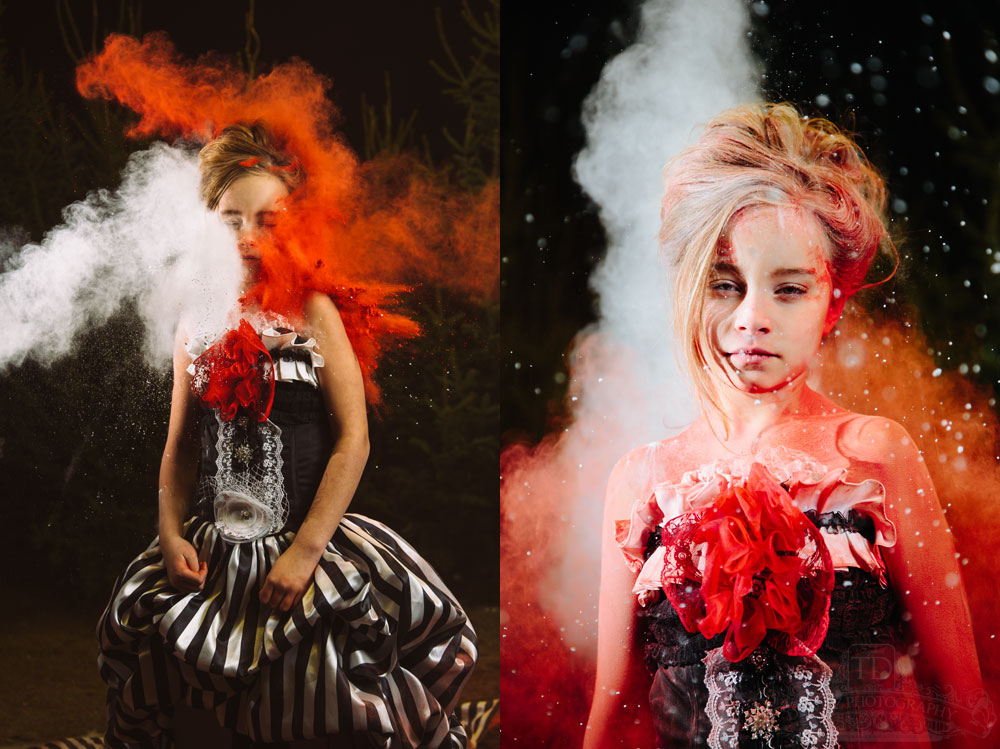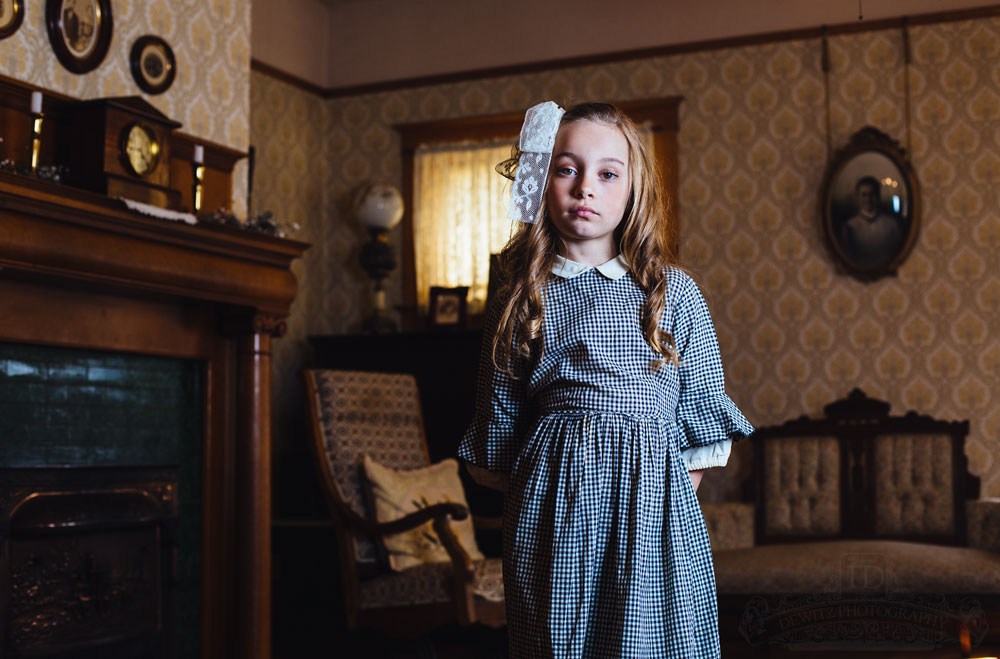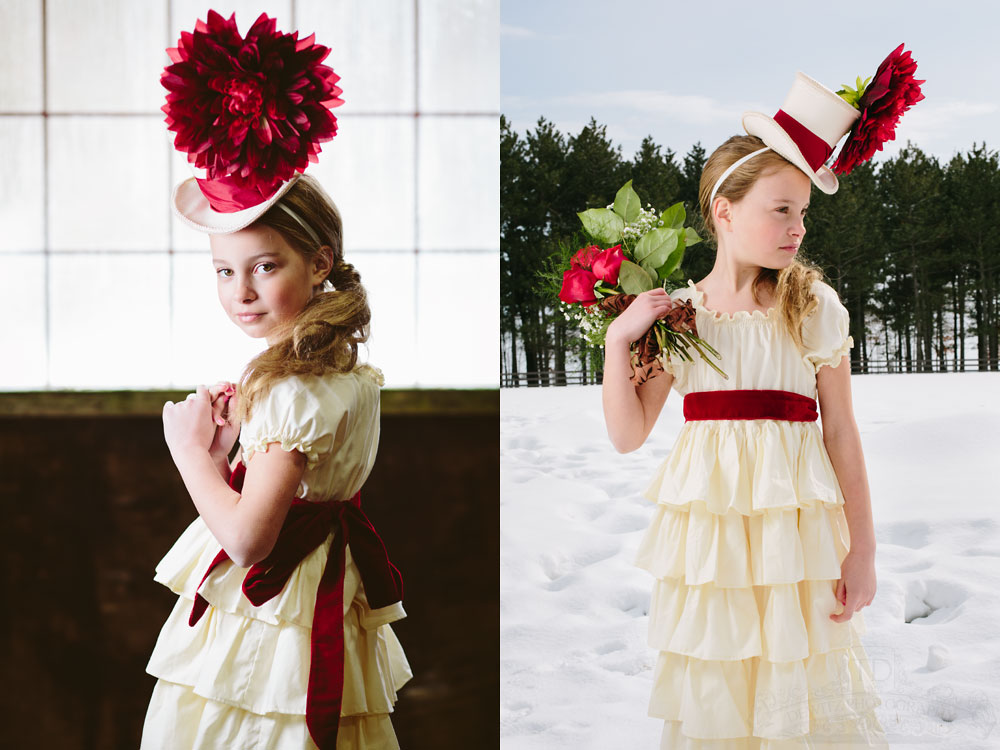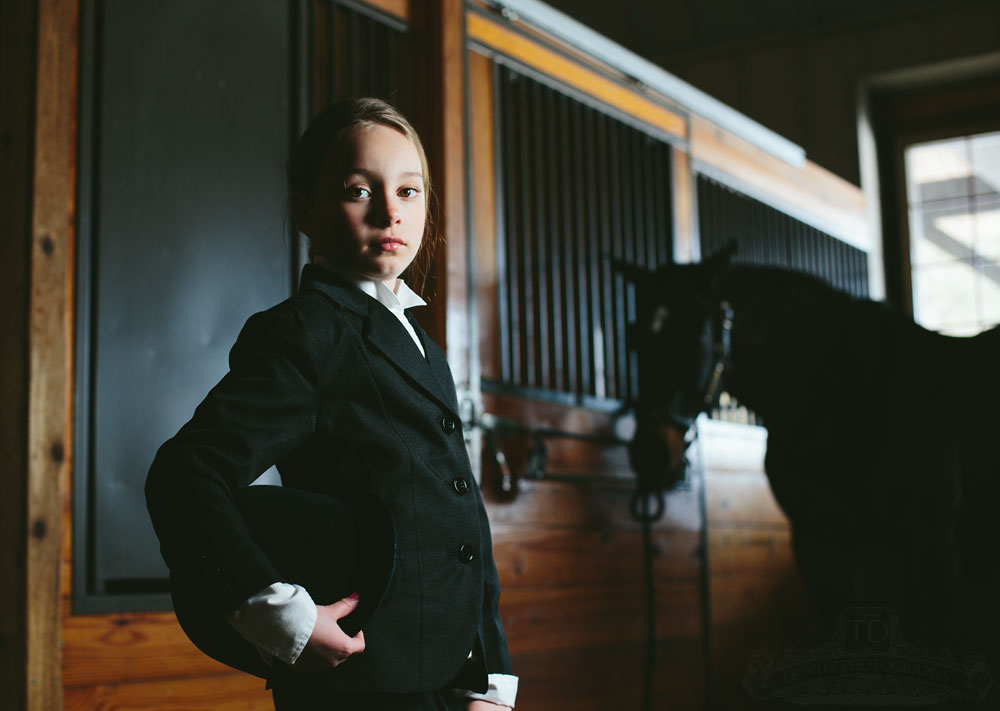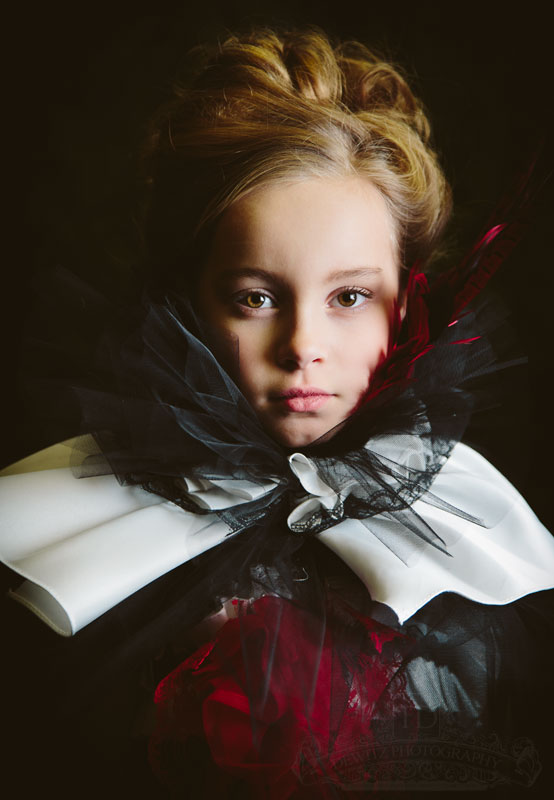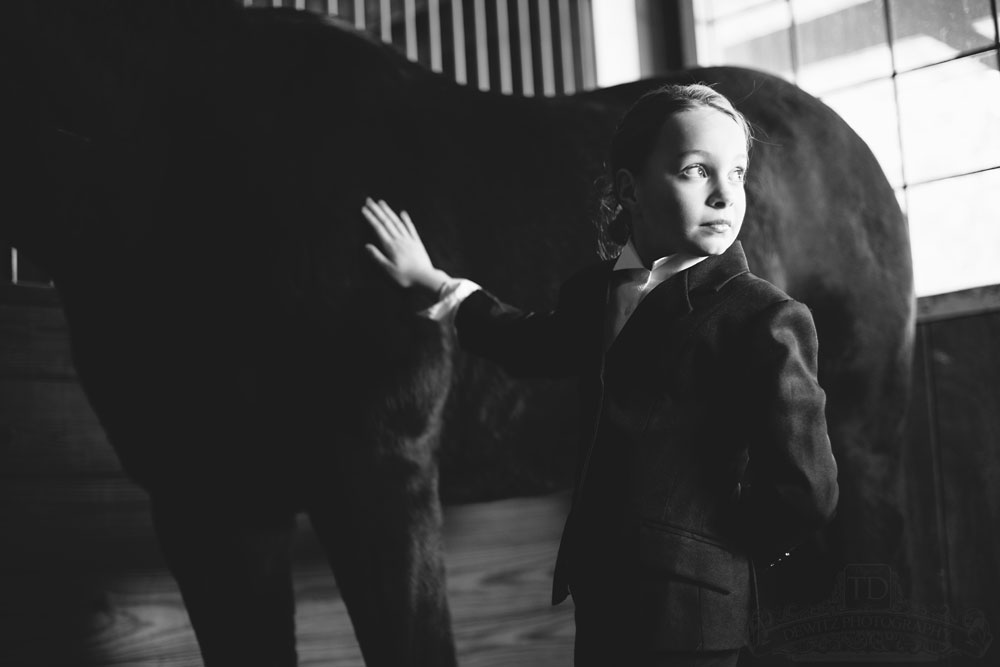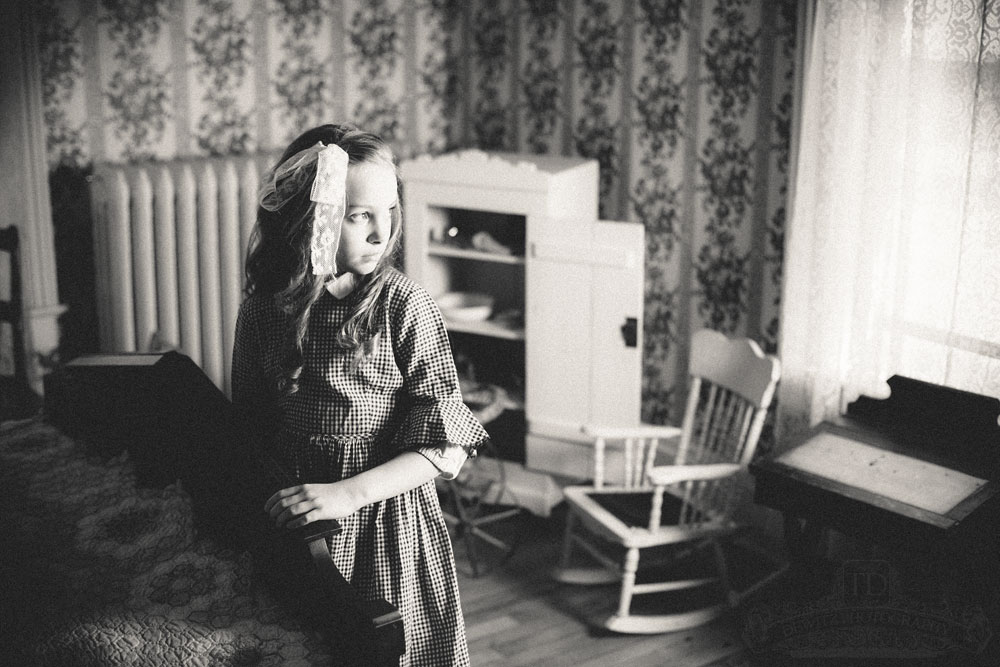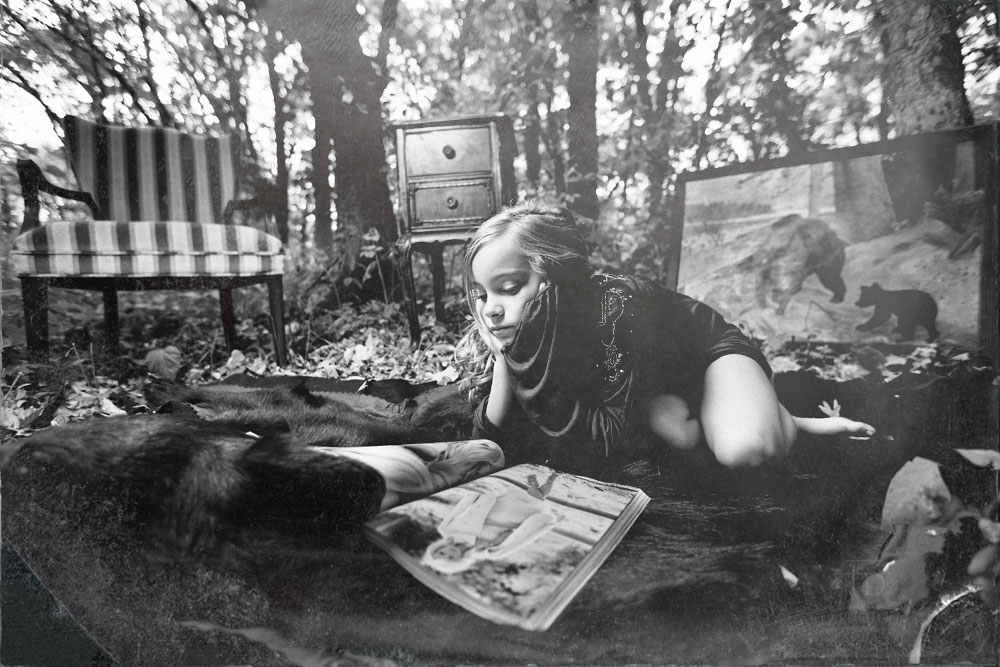 The Talent
Photographer | Travis Dewitz
Riding Outfit | State Line Tack
Shirt | Free People
Dress | Bentley and Lace
Dress | SunLoveShirts
Hat | Chiki Bird Hat Studio
Hair & Makeup | Bobbie Sue
---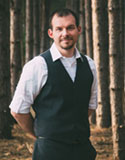 I am a well-seasoned photographer who at the core of who I am brings passion and knowledge to the great details of editorial photography. I am diligent about refining, perfecting, and even obsessing over my work; it is my passion. I believe it's important to capture youth and teen models in a way that will build their foundation so they have a lasting effect in the modeling world. A strong suite with my style of editorial work is that my images launch many models into their modeling careers. Models I have worked with have been in Vogue Italia, numerous magazines, and even pursuing their dreams in Hollywood.
---
Like and Share With Your Friends and Family.