I have been spent the last couple of weeks going back through my photograph collection and cherry picking some photos to process. Some of the photos are for my projects, some are for clients, a few are for photo stock, and the rest are just to share. My processing varies depending on the end use for the photograph, clients request, my vision, and/or my mood at the time that I am processing. I believe most of  my images share a particular look and style while still having its own look. Enjoy.
---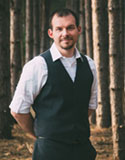 My name is Travis Dewitz and I am from Eau Claire, Wisconsin. I love photography. It lightens my heart, fills my soul, and allows me to capture life the way that I see it. I specialize in these three areas of photography; Corporate, Portraits, and Youth Modeling. These three areas that I offer fit my strengths and keen precision I have for these art forms. I believe the most important quality of a photograph, as in all art, is to evoke an emotional response. The bold pursuit of chasing the best one yet pushes me to continually evolve my photography vision; with precision, compassion and visual drama. ~ learn more about me.
---
Like and Share with your friends and family!
YOUR LIFE. YOUR STORY. YOUR PORTRAIT. CLEARLY UNIQUE.
---
---
Related Posts