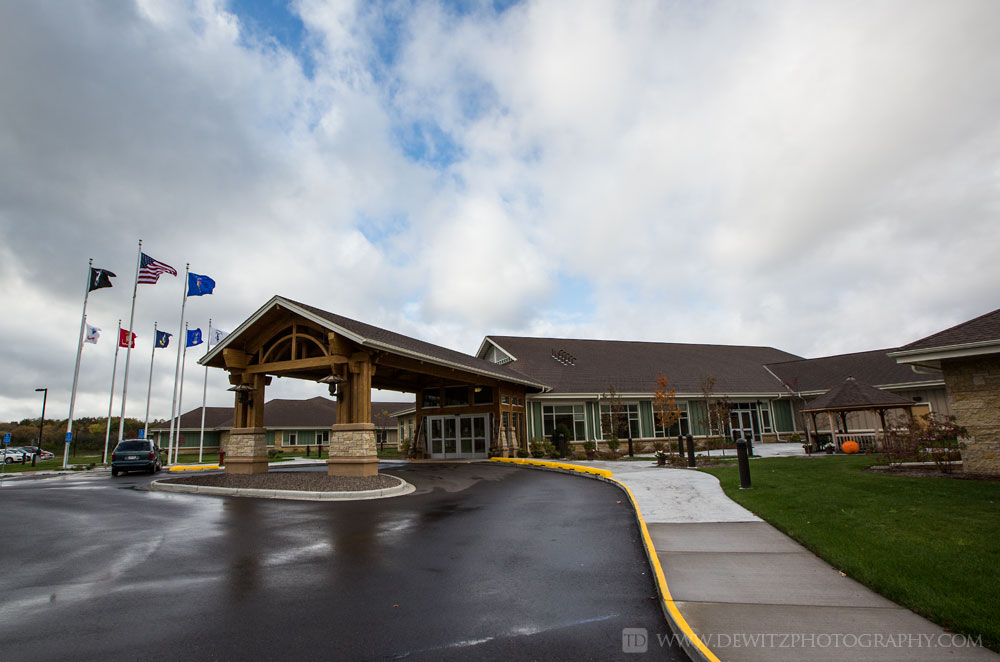 I was contacted by an architectural design firm some time back that was looking for photos from the Chippewa Valley that would be used in the new Wisconsin Veterans Home in Chippewa Falls, Wisconsin. The design firm wanted the photos for use in a full size wall mural that would be of comfort for the local vets staying there. The new facility opened last year and I finally made it in to see my work permanently displayed. They ended up installing five of my images for the wall installation. The curved wall mural is right off from the main entrance to the Wisconsin Veterans Home. It is located at the intersection of multiple hallways located in what I would consider the commons. It is the main focal point as you enter the commons from the main entrance. The main photo of the mural is of a Norfolk Southern Triple Crown train crossing the Chippewa River in the city of Eau Claire near the  Cascade Tissue Plant (which can be seen in the photo below). The receptionist also told me that the photo mural is the talk of the veterans home which I think is great. Always makes me happy to know that others enjoy my photography and that it brings happiness to those that view it.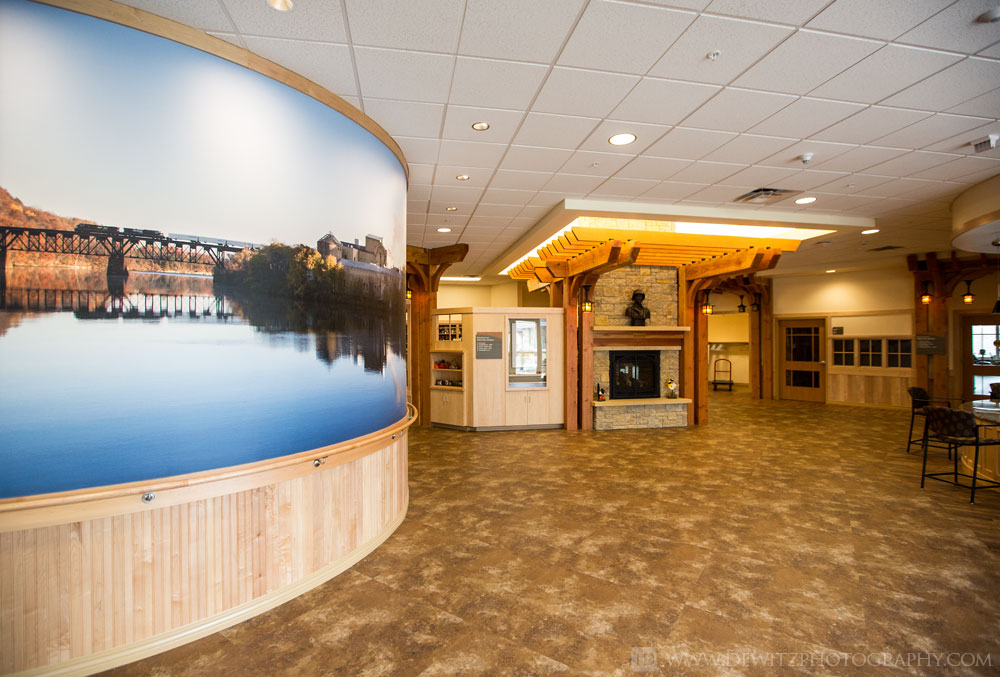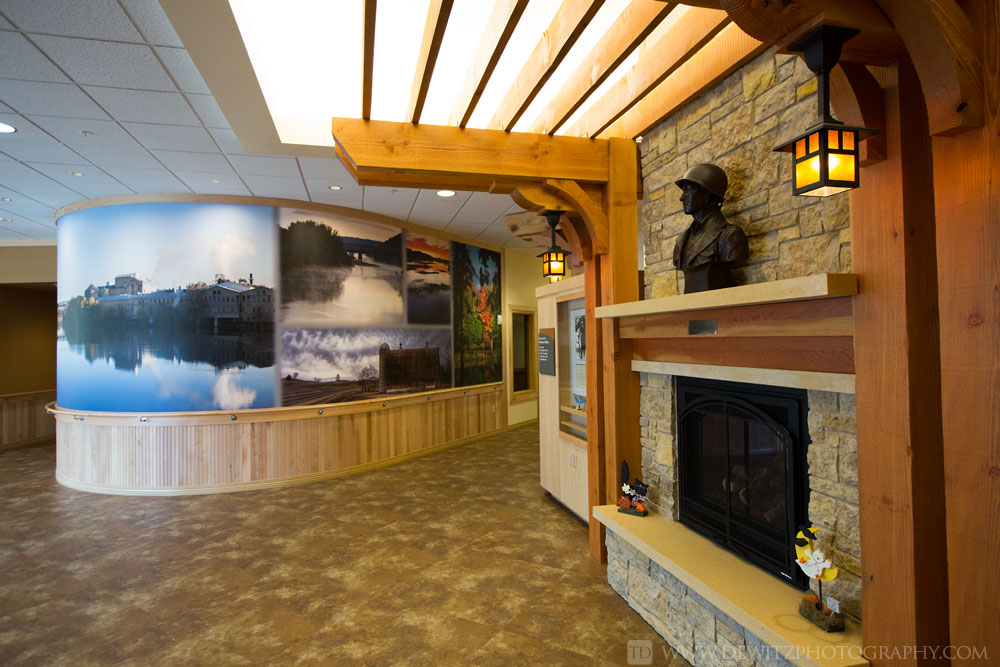 ---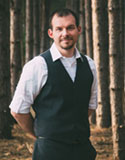 Travis Dewitz is a remarkable photographer in the Chippewa Valley. He is well known for photographing local sceneries, landmarks, venues, buildings and people in various and ingenious ways. Though you not know him personally, his work provides a unique foundation of our local community and his photographs are unmistakable. Dewitz's pictures are an impressive feat and preserve a moment; long after our travels are over, and our memories faded, photos are what remind us of the adventures we had and the connections to the people we met. Learn more about him here.
---
Like and Share With Your Friends and Family.