I take a lot of pride in my blog posts that I put together to showcase much of my work. All posts are very time-consuming and labor intensive to put together but worth every bit of effort. As new post continue to be published, the old ones get pushed further and further back into the abyss. This list is a way to bring back some of the most interesting and popular posts that may have been lost. These are the most popular photography posts on Dewitz Photography today. This photography posts list will continuously stay updated with the most popular posts ranked by the most commented to least commented.
---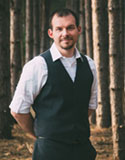 My name is Travis Dewitz and I am from Eau Claire, Wisconsin. I love photography. It lightens my heart, fills my soul, and allows me to capture life the way that I see it. I specialize in these three areas of photography; Corporate, Portraits, and Youth Modeling. These three areas that I offer fit my strengths and keen precision I have for these art forms. I believe the most important quality of a photograph, as in all art, is to evoke an emotional response. The bold pursuit of chasing the best one yet pushes me to continually evolve my photography vision; with precision, compassion and visual drama. ~ read more about me.
---
Like and Share with your friends and family!
YOUR LIFE. YOUR STORY. YOUR PORTRAIT. CLEARLY UNIQUE.
---
---
Related Posts