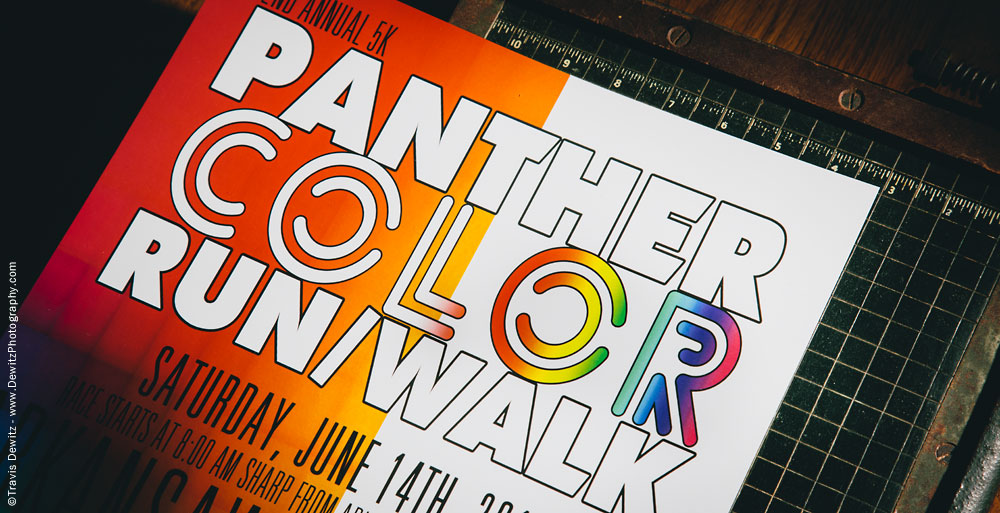 I will be the official photographer for the 2nd Annual 5K Panther Color Run/Walk event in Arkansaw, Wisconsin on June 14th. You can stay connected via their Panther Color Run Facebook page at www.facebook.com/panthercolorrun More info on the event below. 
I am honored to be the official photographer for this event. I understand how important the photography will be for this growing event and I plan to photograph this as an art series; where families and community members can have memories of the day captured in my unique style. While designing the poster to advertise the event, I embraced my graphic design techniques to generate a bold and adventurous layout that exemplifies what the Durand Color Run signifies. This community event highlights the spirit of volunteerism and is a great opportunity to support all the hard work of the educators putting on the event, and the proceeds go right back to the students. I am looking forward to capturing the community, runners, spectators, and volunteers that will make this years color run a success.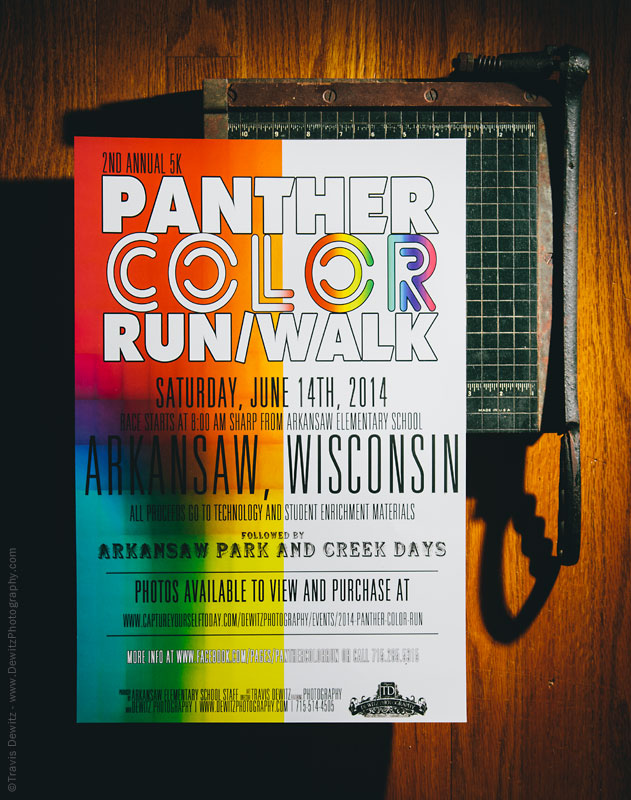 I will be posting photos from the run on the Dewitz Photography Facebook page here – www.facebook.com/dewitzphotography.  
---
Photos from the event will be available in my event galleries here – www.captureyourselftoday.com/DewitzPhotography/Events/2014-Panther-Color-Run/
---
2014 Panther Color Run
When: The Panther Color Run will take place on Saturday, June 14, 2014
Registration/ t-shirt pick up will begin at 7:00 am, with a race start at 8:00 am.
Who: The Panther Color Run welcomes all ages and abilities.
Why: To promote wellness, family and community togetherness, health and enjoyment! We look forward to your family being a part of our family during this adventurous activity. So pack up the family and take a scenic drive to beautiful Arkansaw, Wisconsin.
Where: The 3.1 mile course will begin at Arkansaw Elementary School in Arkansaw, Wisconsin. N6290 N H Street, Arkansaw, WI 54721- Phone: 715-285-5315
Cost: $20/adult and $15/student K-12. All proceeds will go toward technology & enrichment materials for students at Arkansaw Elementary School and Caddie Woodlawn Early Learning Center.
Information: Participants should wear eye protection such as sunglasses or goggles and clothing that will look great with a lot of color! Pre-registration by June 6th is recommended for guarantee of t-shirt– participants can still register leading up to…and the day of the race (t-shirt not guaranteed)
*Registration forms can be found on the school district web site: www.durand.k12.wi.us
---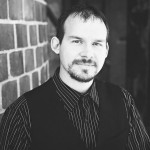 My name is Travis Dewitz and I am from Eau Claire, Wisconsin. I love photography. It lightens my heart, fills my soul, and allows me to capture life the way that I see it. I have always looked at designs and layouts with a keen eye and deep appreciation for the best way to evoke details. I am very technically driven; I need to know the intricate details of everything. I feel you can't fully understand something without know all the fine details. ~ read more about me.
---
 Like and Share With Friends and Family.