Are you a Photographer?
Are You Building a Website or Blog for Your Photography?
Are You Using WordPress?
Do You Like to Save Money to Buy Better Glass?
Do You Want to Have the Best Website?
Use Prophoto Blog. Save $10 With This Code – TDEW2869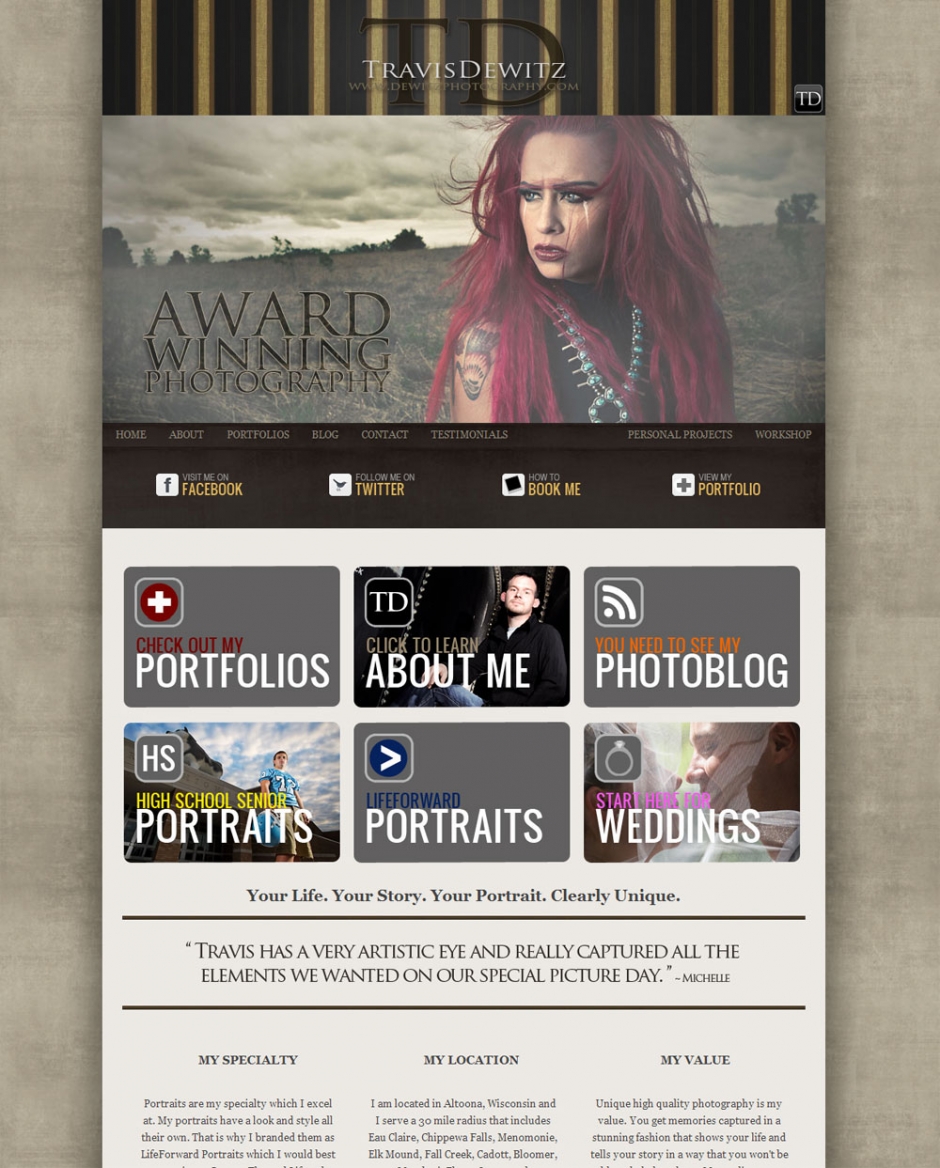 I have used a few different WordPress templates, some good and some really bad. Some not even in English which is a problem for me being a photographer from Wisconsin. All of the previous website and blog templates I have used for my photography business have been cheaper. Cheap as in under $50. Is that because I am cheap? No, even though, I am cheap. Well, I guess I am cheap because really I am poor from investing in all that Canon Red Ringed Glass. At least that is how I justify it to myself. 😉 Realistically how can you spend more then that on a product you don't know much about. The cheaper templates look good but your just looking at the finished polished of face of the website. It is like buying a house based on the outside only without ever going inside to looking around. Well I can promise you (car salesman lingo) the inside is just as good as the outside of the Prophoto 4 Blog template for WordPress. The cheaper templates I used are awkward to impossible to work with and use, at least for me (I'm pretty good at websites for an amateur). The cheaper templates were also limited in what they could do especially in the color department. The color issue isn't a problem for a couple of the sites I use since they aren't really branded but my photography site needs to carry an image and stick with my branding. To be able to keep a branded look I need access to exactly the right colors and shades of complimenting colors to keep the color scheme the same through out my photography business. This alone makes Prophoto 4 worth the money. Before I go further lets talk price. The latest Prophoto 4 Blog costs $199 (upgrade $89). $189 after you use my discount code TDEW2869 .  Below are some screen shots of the behind the scenes business end of my Prophoto 4 Blog on WordPress. 

Here are all the main category options for Prophoto 4. 14 in all which allow you full complete control of all aspects of your own website. Most of these 14 categories have sub categories once you select one.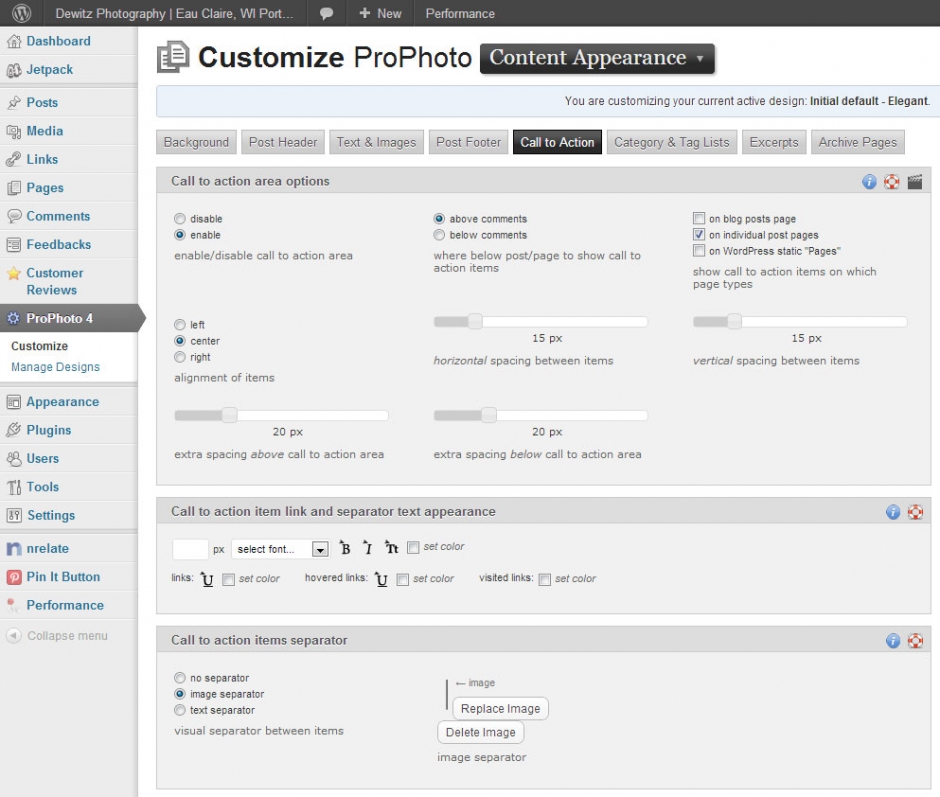 Here you can see some of the content appearance call to action category along with the 8 sub categories that go along with it. Here you can see how easy it is to use sliders to adjust all the spacing.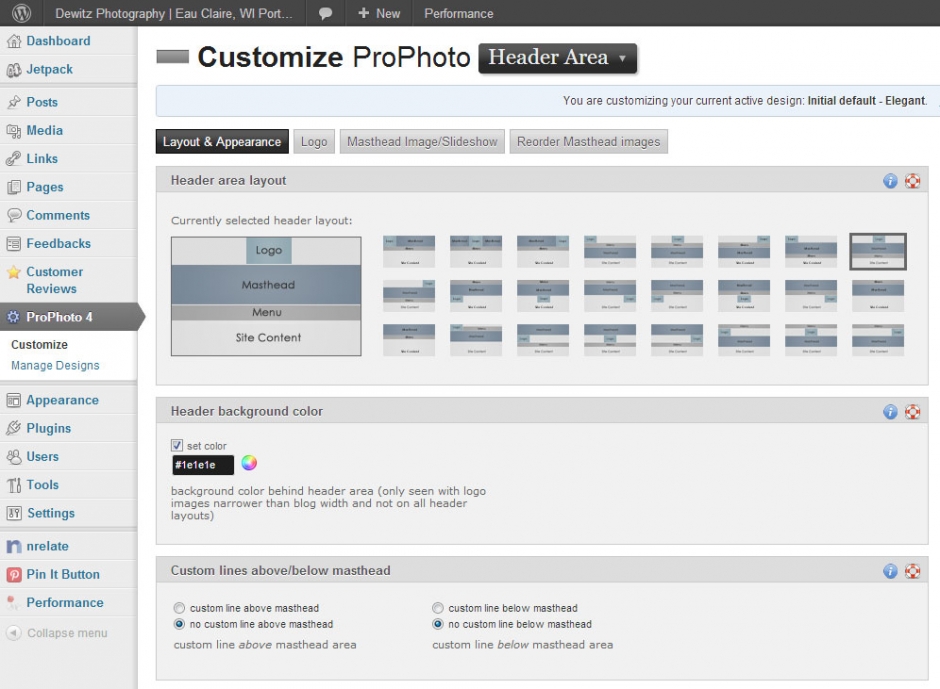 Here is the header category and all the header layout options. 24 options in all. Note the 4 sub categories that all contain all the controls need to easily adjust each section of your website.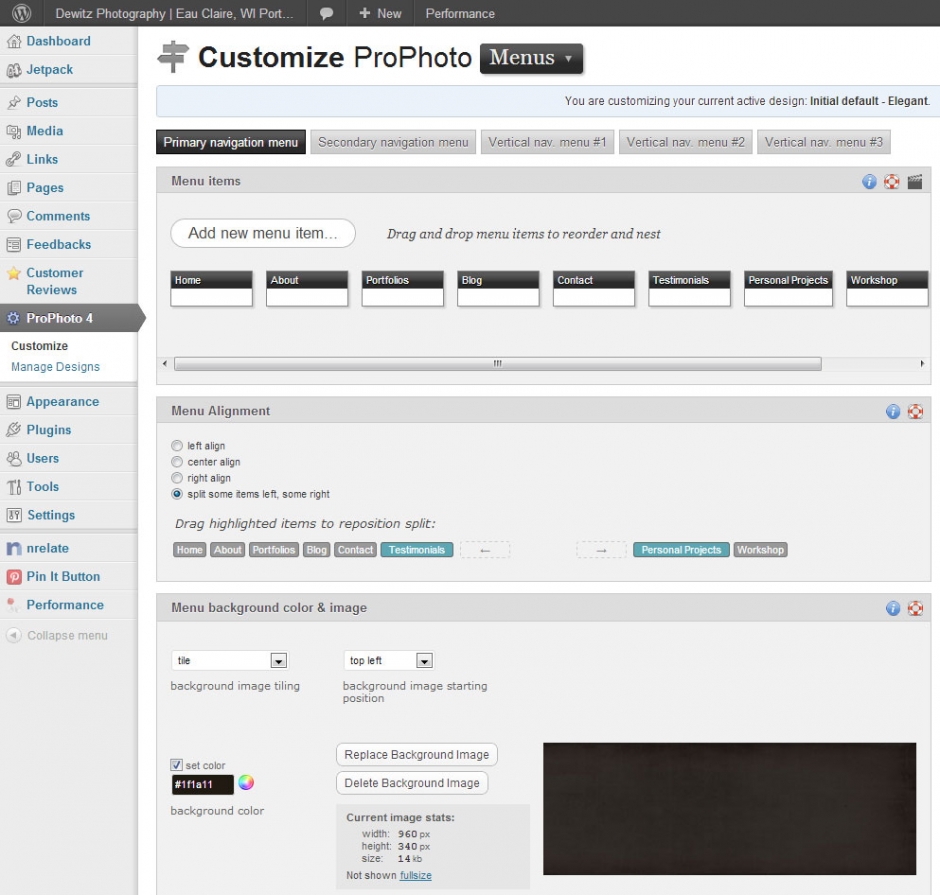 This is the menu page that allows you to easily add and move your menu placement, placement, and options including links. You have the ability to use 5 menus at once including horizontal menu bar, vertical menu bar, secondary menus, etc.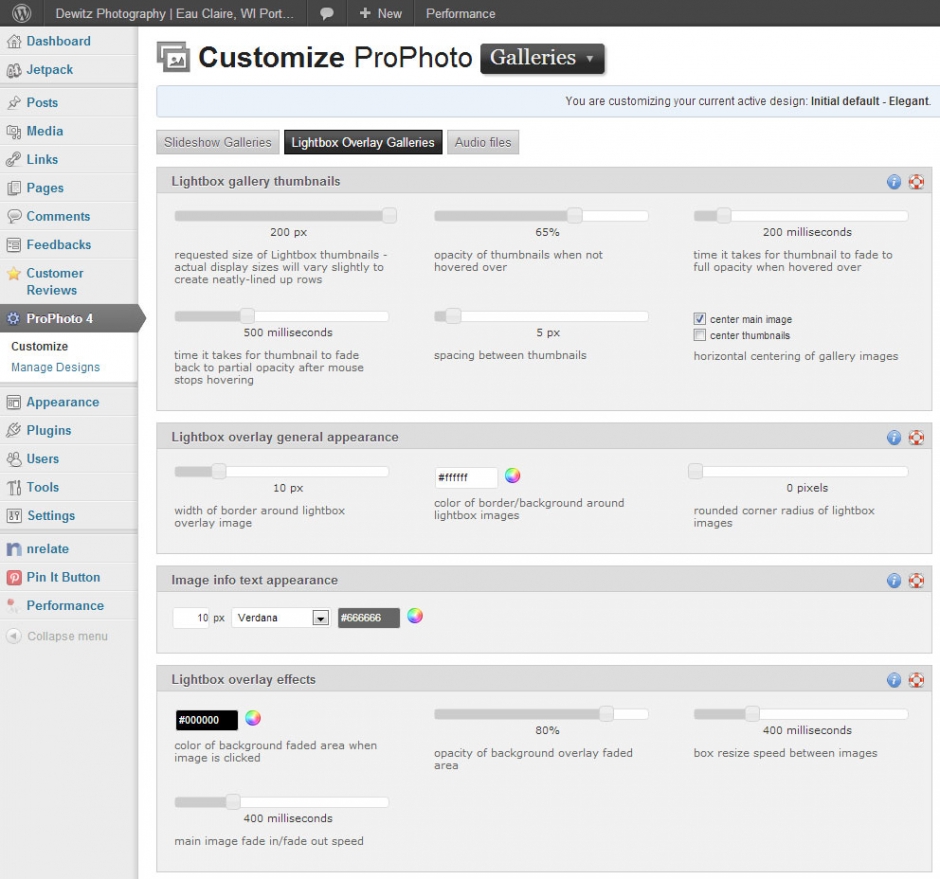 Can't have a photography website without photo galleries to display your photos. Tons of gallery options including photo slideshows and lightbox options. Note the ease of slider control for spacing and color wheel to select your color scheme.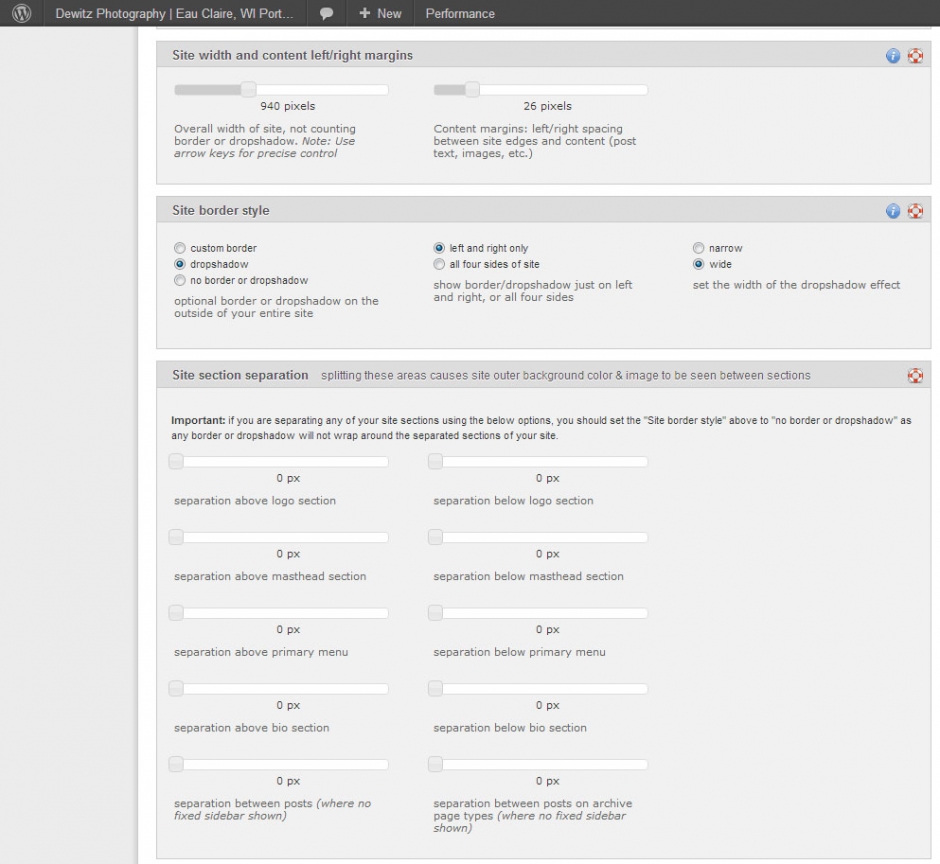 This is the website layout and width controls. This allows you to choose any width website along with all the spacing of all parts of the website layout so that you have full control over the look of your photography business page.

I have been using Prophoto Blog since Prophoto 3. You don't have to upgrade but the incredible new options that help you keep up with the internet and your competition is worth the price to upgrade at the discounted price. Prophoto is consistently being updated with new features and bugs being fixed, it is just the major steps forward that warranty the upgrades to be released. I am now using Prophoto 4 which was a great upgrade. The photo above shows how flexible Prophoto is and how I have been able to continue to grow and fine tune the site to be all about my products and services. Being able to evolve and continue to build your photography brand is essential.

I will leave you with a few images from my other website Blaze Orange – Wisconsin Deer Hunting Photography Book which shows you the flexibility in creating a different look and style along with a few bullet points.
Why You Should Buy Prophoto
Most Customizable
Color Schemes
Ability to Brand
Designed for Photographers (we're picky)
Very Affordable (based on options and ease of use)
The Best on the Market (my opinion)
Many Incredible Help Videos
Unheard of Support
Discount Code (TDEW2869)
To buy Prophoto 4, go to www.prophotoblogs.com/buy/
For a lot more information and examples go to www.prophotoblogs.com/
For Prophoto Tech Support or help videos go to www.prophotoblogs.com/support/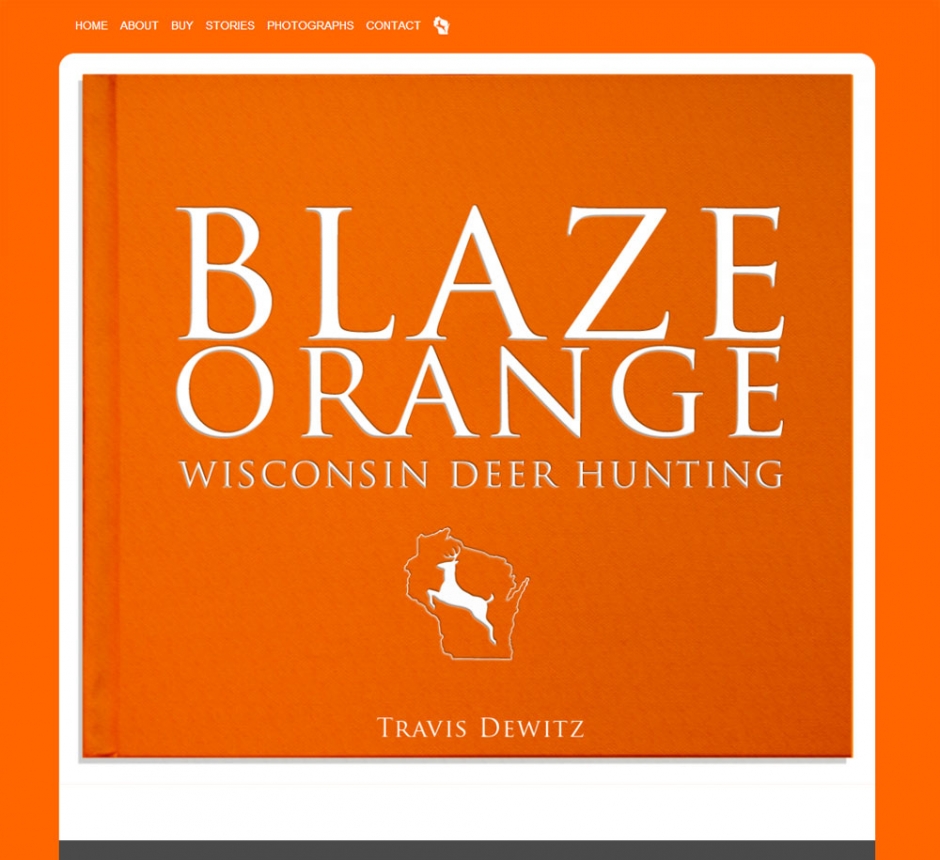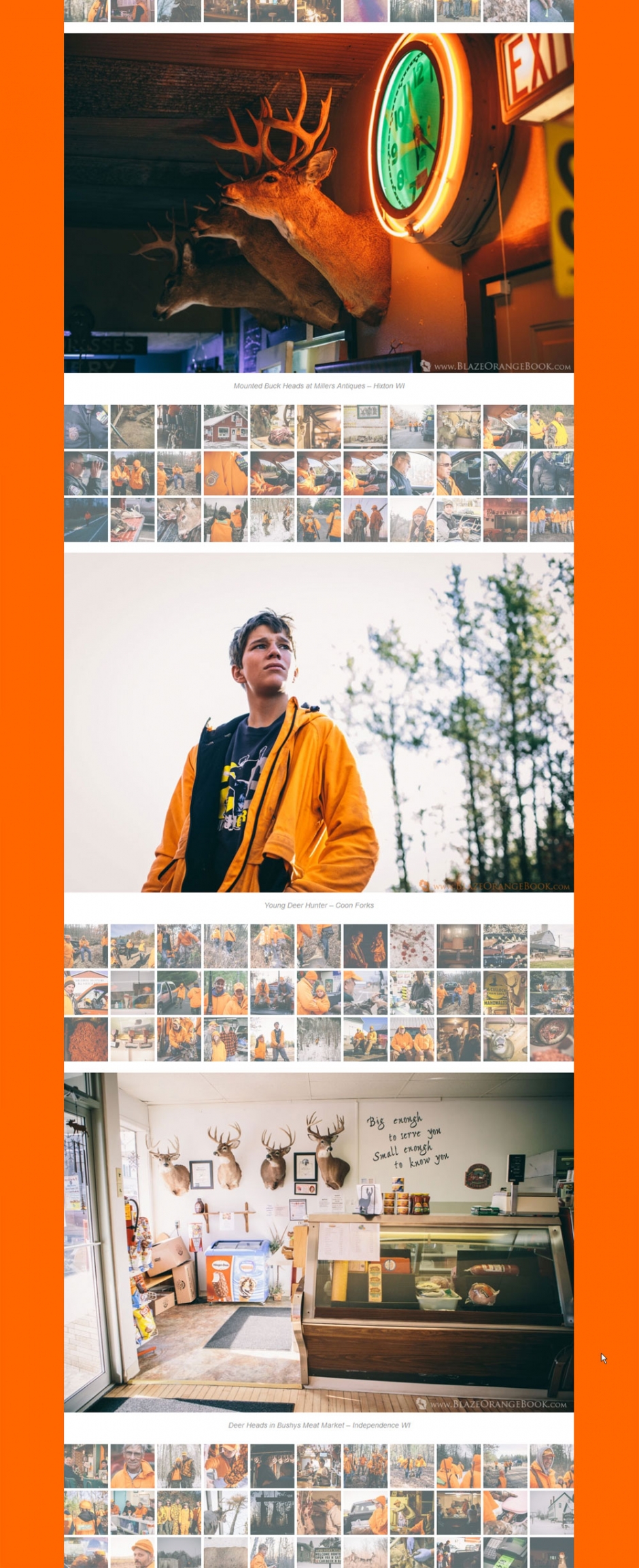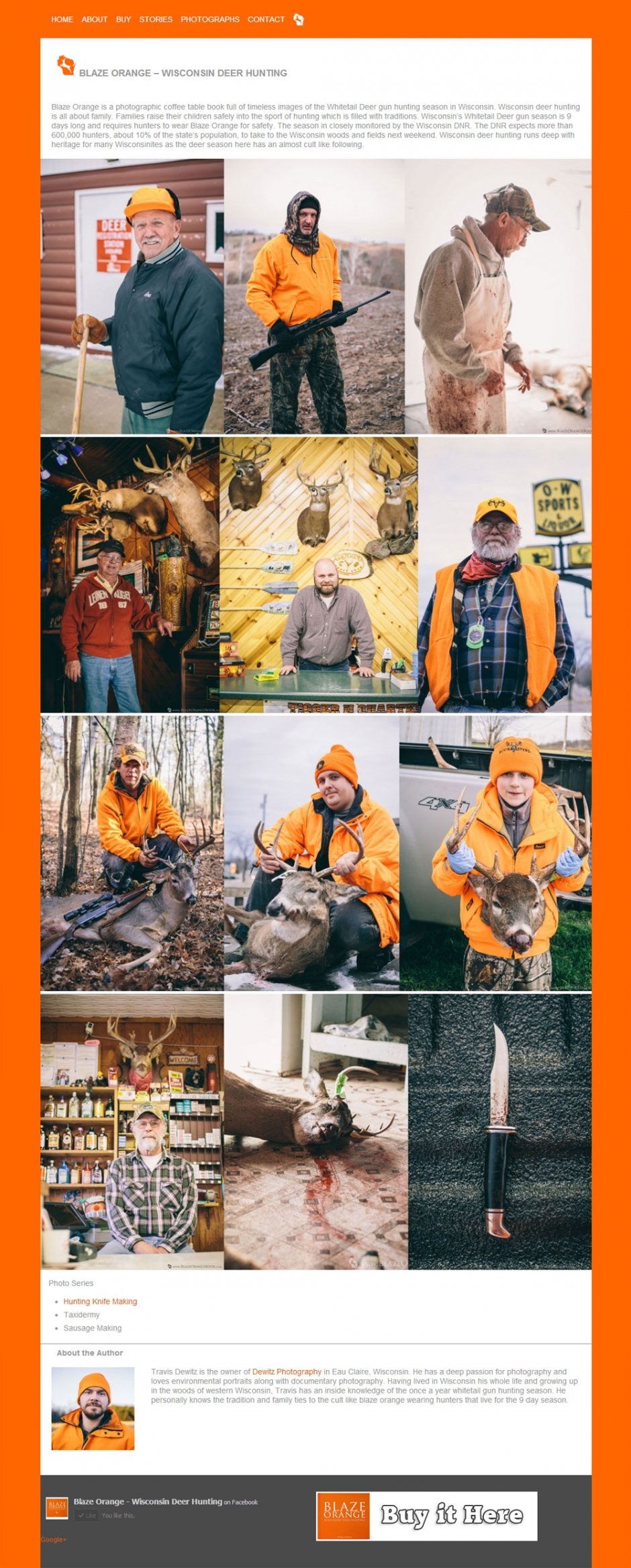 YOUR LIFE. YOUR STORY. YOUR PORTRAIT. CLEARLY UNIQUE.
---
---
Related Posts