"Everybody can give me their suggestions, but at the end, the final risk is mine, because it's my name on the magazine. I listen, but I must go my own way."– Franca Sozzani, Editor-in-chief, Vogue Italia
Recently, I have had many people ask me about what it means to have a picture accepted into Vogue Italia's Archives. In a conversation with Julia Clayborne, mother to youth model/actress Berkeley Clayborne; and Erika Johnson, mother to youth model Teslyn Johnson; I had the opportunity to listen to their experiences as each has had their daughter's pictures accepted by Vogue Italia on several occasions with different photographers. Vogue Italia is the Italian edition of Vogue Italia Magazine and has been called the top fashion magazine in the world. According to the art director of British Vogue, "its imagery and photograph's go beyond straight fashion to be about art and ideas" To have a picture accepted by Vogue Italia is to be amidst the top photographers around the world. It is an opportunity that is elusive to many artists who dare to put themselves in a position to meet the high standards of distinction set by Vogue.
What does it feel like to have all the commercial success, the hard work and dedication, and then be connected to a magazine such as Vogue?
JC: Berkeley has been blessed to work with so many talented people over the course of her 3.5 year career. From her very first professional photo shoot just before her 6th birthday, we knew Berkeley was at home in front of a camera. It was very apparent that she had a natural connection to people through a lens (still or motion). Very soon after the shoot, she signed with an agency in Chicago and went on her first commercial audition. She booked the commercial and has been working ever since. She actually started out as an actress and has been modeling much more of late. Just in the past two weeks she has worked on 4 four film shoots and 5 photo shoots. We were very flattered by the photos that were accepted by Vogue Italia.
EJ: With Teslyn only being a part of this industry for such a short time, it really solidified for us as parents that she is meant to be on this path. To hear the news was such an honor, I didn't even realize that Vogue Italia was a possibility especially for her age. Just knowing that an editor in another country is looking at her picture, her face, her surroundings and saying, "Yes, she is a fit for what we want to showcase" is really a privilege.
How does it feel that at this stage of the game that the model is just as integral as the photographer in success like this?
JC: The acceptances by Vogue Italia are a wonderful recognition of the countless hours Berkeley has worked to build her portfolio and further her career as an actress and model. Although all of these photos show Berkeley in a serious pose, she is an energetic tom-boy who loves to play soccer, skin her knees and run like the wind.
EJ: We have been very blessed to work with talented photographers who have truly taken the time to understand who Teslyn is and share in her passion. Teslyn is a quiet soul, yet mischievous and incredibly curious. There is a mutual respect between Teslyn and Travis which allows both of them to share in each other's remarkable gifts. Travis has an artistic eye as he pays close attention to details that encourages the two of them to have a signature style throughout their work. He truly makes the photos about her.
What feelings were evoked by the Vogue Italia photos that preceded the first and do they hold the same meaning?
JC: We are always delighted to hear from a photographer who has submitted a photo of Berkeley that is accepted. It is wonderful recognition of the hard work, planning and talent that is behind each of the photos.
EJ: I was truly rendered speechless each time. The first time I was so shocked and excited that it took a minute to sink in. The acceptance of this last one holds a different place in my heart, and even makes the first one more special. To me it solidified that this is real, not a one-time thing, she deserves to be right where she is. We don't take any of this for granted and we are grateful to be included among such talent. Vogue Italia celebrates both the image and the photography.
In closing, I am sharing part a message from the powerhouse editorial leader who took a risk to redefine beauty as the Editor-in-Chief of Vogue Italia- Franca Sozzani, "I've been the Editor in Chief for Vogue Italia for 25 years. I never thought I would do this job for so long, but sometimes that's life. When I first took the position, I thought I would only try it for a few years and then do something else. Keeping my eye on other things is the reason I've been able to do Vogue Italia in such a different way than other magazines: I'm always thinking about concepts. I'm fed up with fashion stories looking alike. Of course you can have one picture that's better than another, or a model that's more beautiful than another, but more or less, it's the same girls, the same clothes, and the same photographers. You have to find something new. And I like to do that through images, especially, because images are an international language that speak to everyone. The images are what talk."
---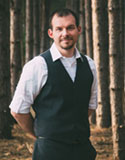 I am a well-seasoned photographer who at the core of who I am brings passion and knowledge to the great details of editorial photography. I am diligent about refining, perfecting, and even obsessing over my work; it is my passion. I believe it's important to capture youth and teen models in a way that will build their foundation so they have a lasting effect in the modeling world. A strong suite with my style of editorial work is that my images launch many models into their modeling careers. Models I have worked with have been in Vogue Italia, numerous magazines, and even pursuing their dreams in Hollywood.

---