Earlier this year I was commissioned to do thirteen themed pet portraits for the Friends of the L.E. Phillips Memorial Library. The pet portraits would be used in a fundraiser calendar to raise money for the "1000 Books Before Kindergarten Program". The pet portraits were themed after various events in each month including Wisconsin ArtsWest, Senior Americans Month, Banned Books Week, Teen Read Week, Give a Kid a Book, among others. Each themed pet portrait was taken throughout the library with the coordination of some of their staff. Pets can sometimes be unpredictable, but they all smiled for the calendar. My two personal favorites are; Shadow the Black Lab that dressed up as a lumberjack and Wiley who really pulled off being Max from How the Grinch Stole Christmas!.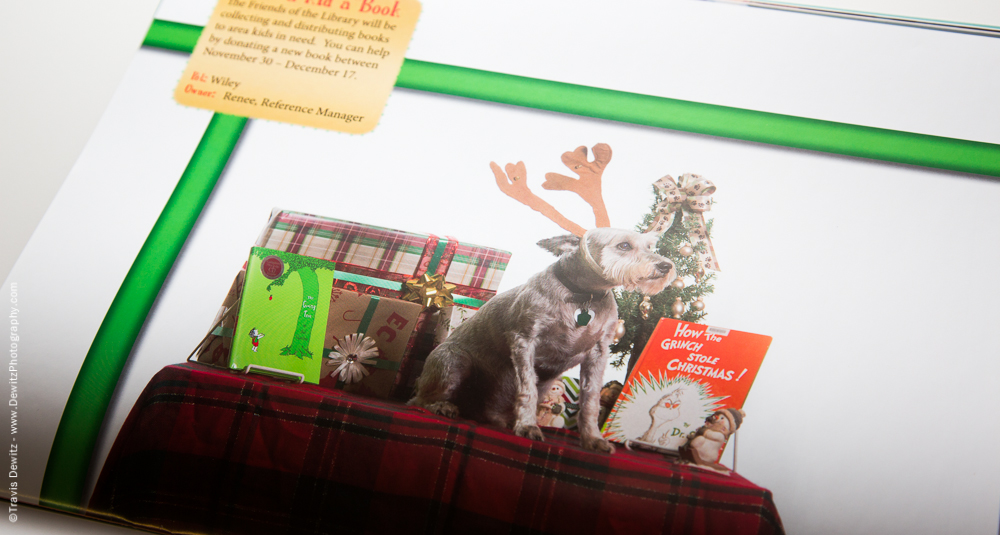 From the L.E. Phillips Newsletter – Calendars will be sold at Friends book sales, the library customer services desk, and selected local businesses, starting in mid-November. Prices will be one calendar for $10, two calendars for $18, or buy three for only $25. The fundraiser is sponsored by The Friends of the L.E. Phillips Memorial Public Library. All proceeds from the calendar will go to fund the 1,000 Books Before Kindergarten program. – read more
Major calendar sponsors include Northwestern Bank, Royal Credit Union, and Midwest Dental.
L.E. Phillips Memorial Public Library
400 Eau Claire Street
Eau Claire, WI 54701
(715) 839-1648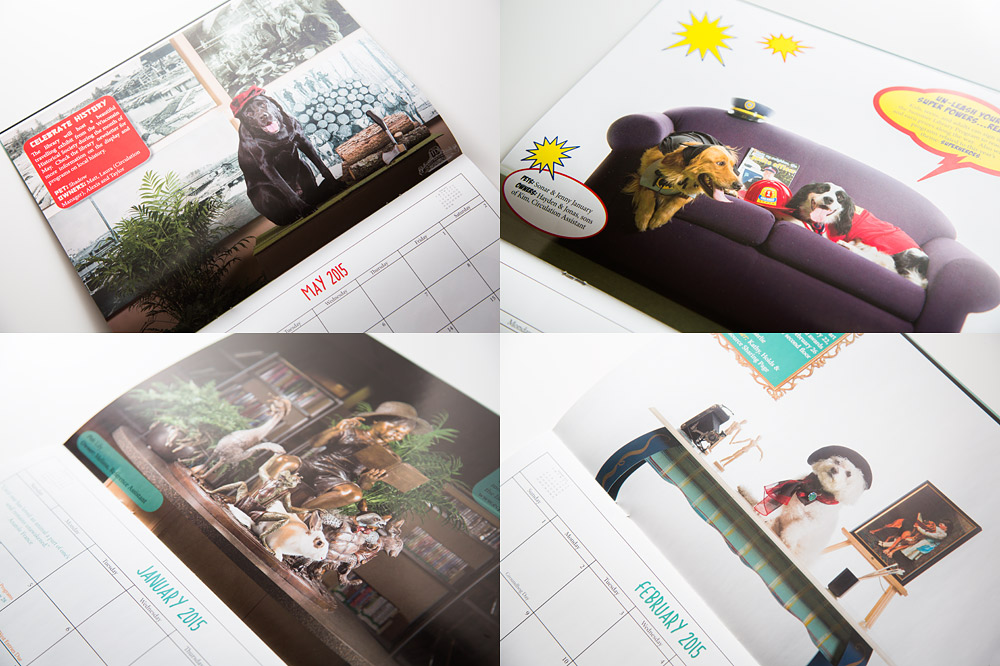 ---
---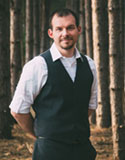 I specialize in corporate photography services like this. Corporate photography can also be considered industrial, business, commercial, executive, editorial, media, or even agricultural depending on the exact nature of the shoot and what the client wants captured visually. I give my clients a variety of images to choose from including many unique and captivating imagery. The client will receive environmental portraiture,  detailed close-ups, overall scenes, action captures, and anything else it may take to fulfill what they need. You can go here for more Corporate Photography Information.
---
Like and Share With Friends and Family.