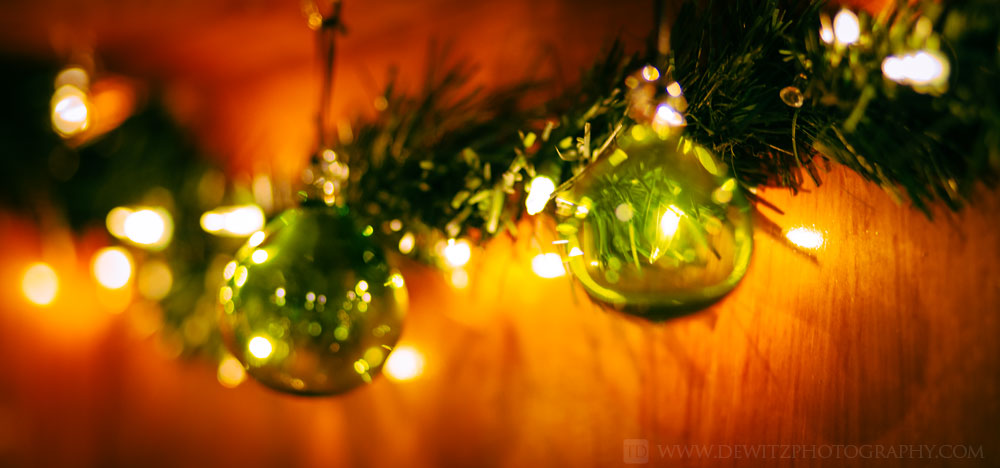 I stopped into Christensen Glass on Main Street in Chippewa Falls, Wisconsin. The orange glow from the glass makers shop windows lured me in as I was driving by. When I walked in Chad, the owner, welcomed me in. He was in the process of making glass Christmas bulb ornaments and marbles. I was able to photograph the glass making process which was amazing to watch. The skill he has to transform blank rods of glass into the detailed and colorful creations he makes is amazing. It is memorizing to watch the orange flame from his torch cast a warm glow over the shop as he twists and forms the glass adding color and designs in quick motions. The glass quickly cools once removed from the flame. The bright deep reddish-orange quickly fades to a dull glow and then turns clear. His marbles have interior designs that range from beautiful colorful abstract patterns and shapes to flowers and mushrooms. To see the detail of the glass being melted in the flame I took a few photos through the deep green lenses of his clear brimmed  glasses used for looking into the bright flame. It was a great experience to watch and photograph. I hope you all enjoy these series of glass making photos and it is always nice to support your local small businesses like this one.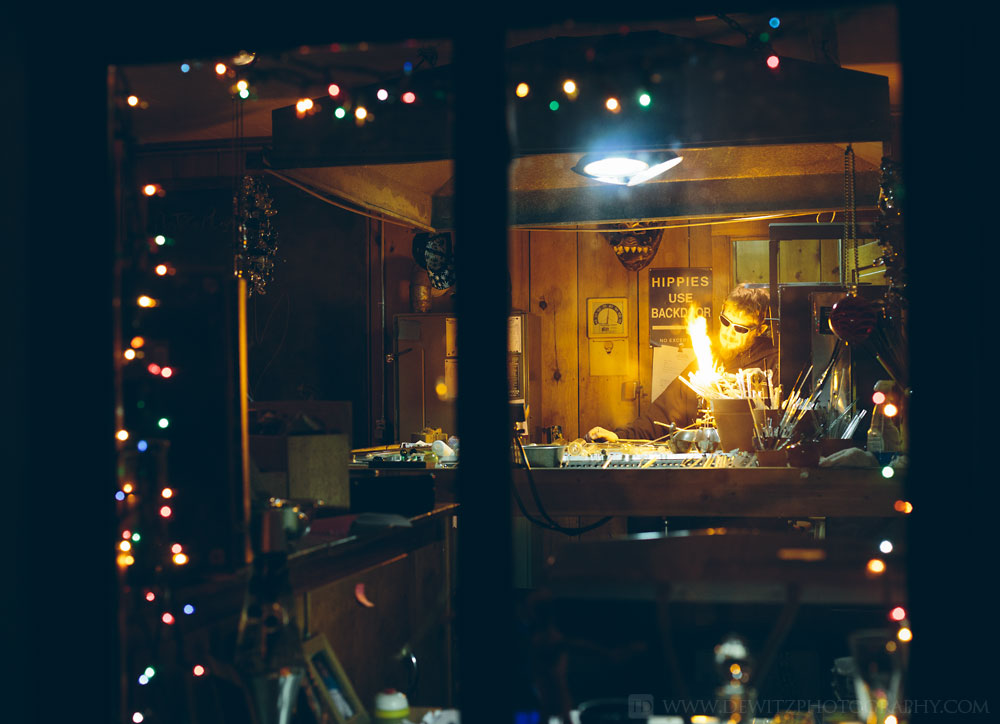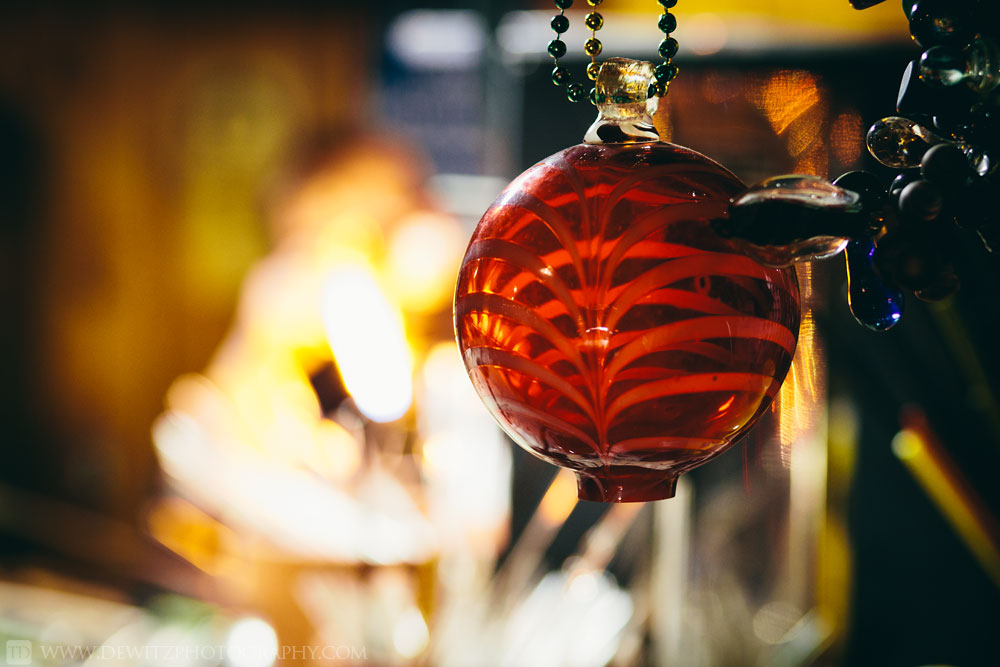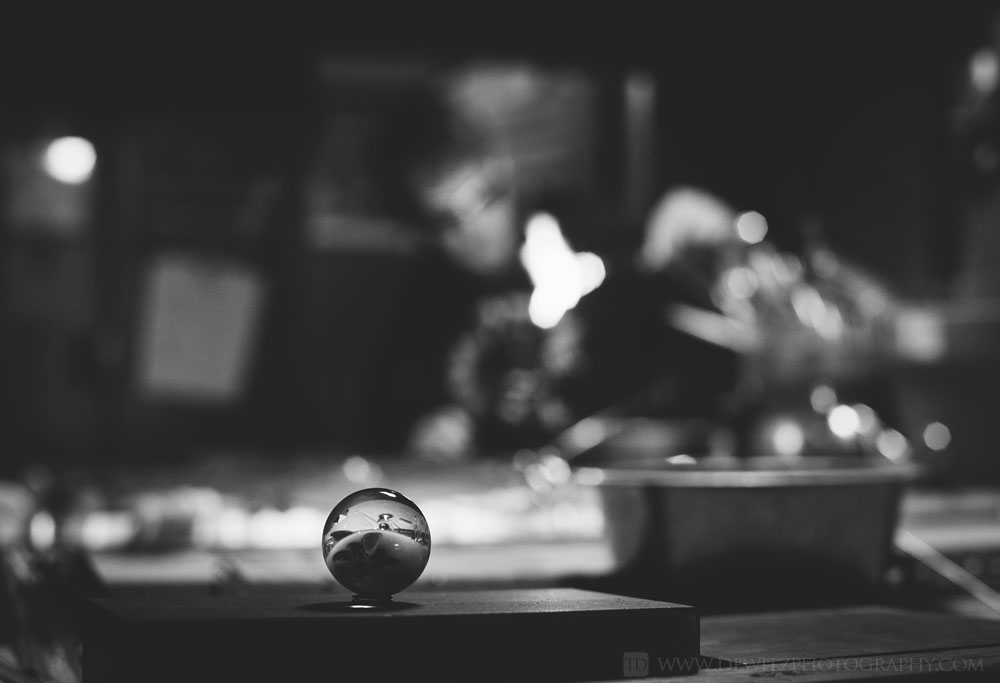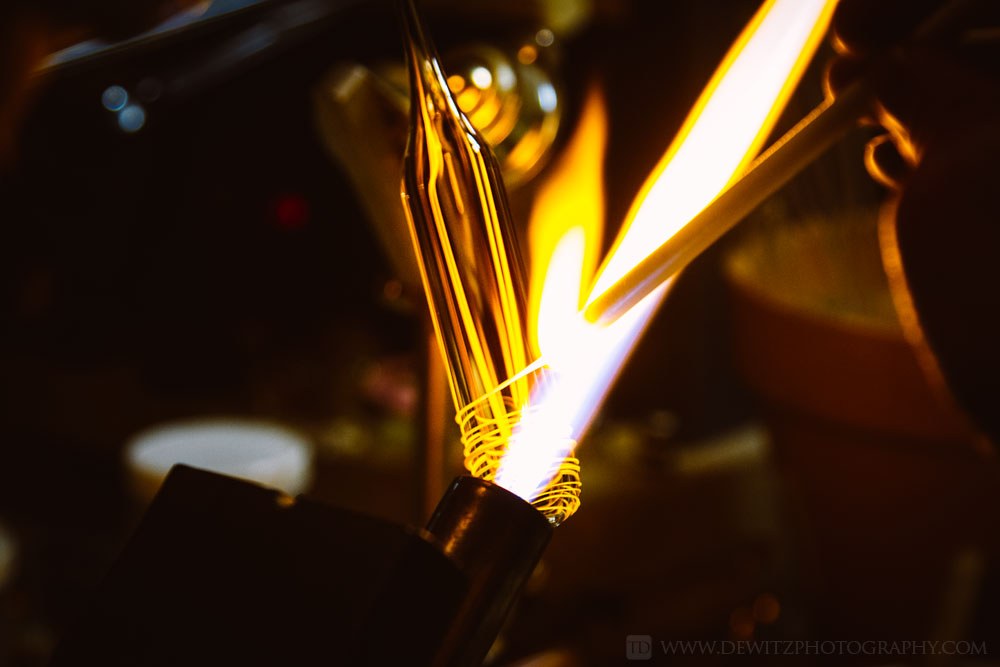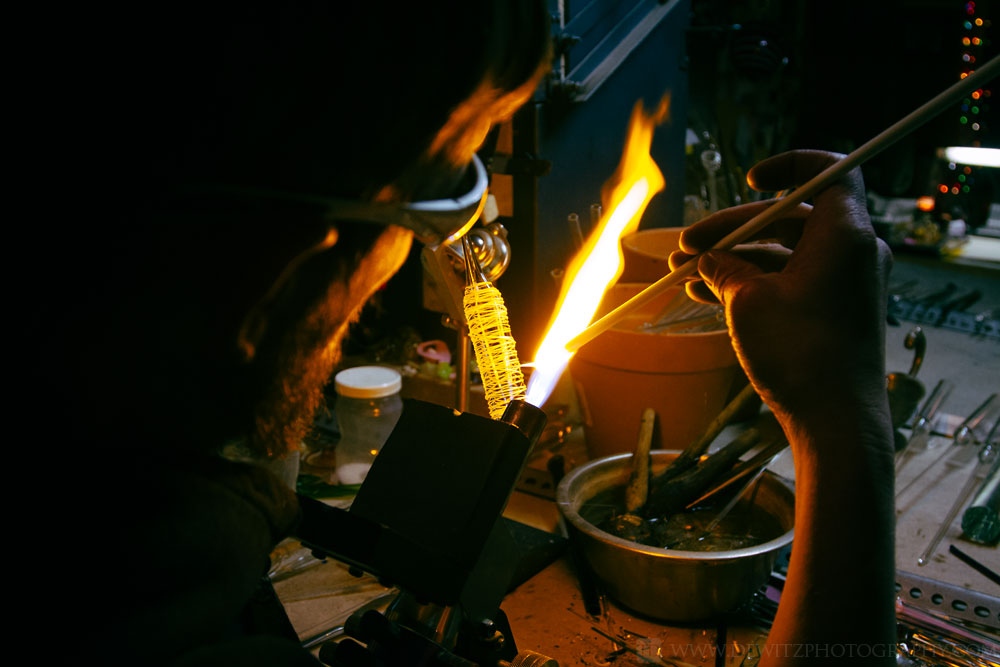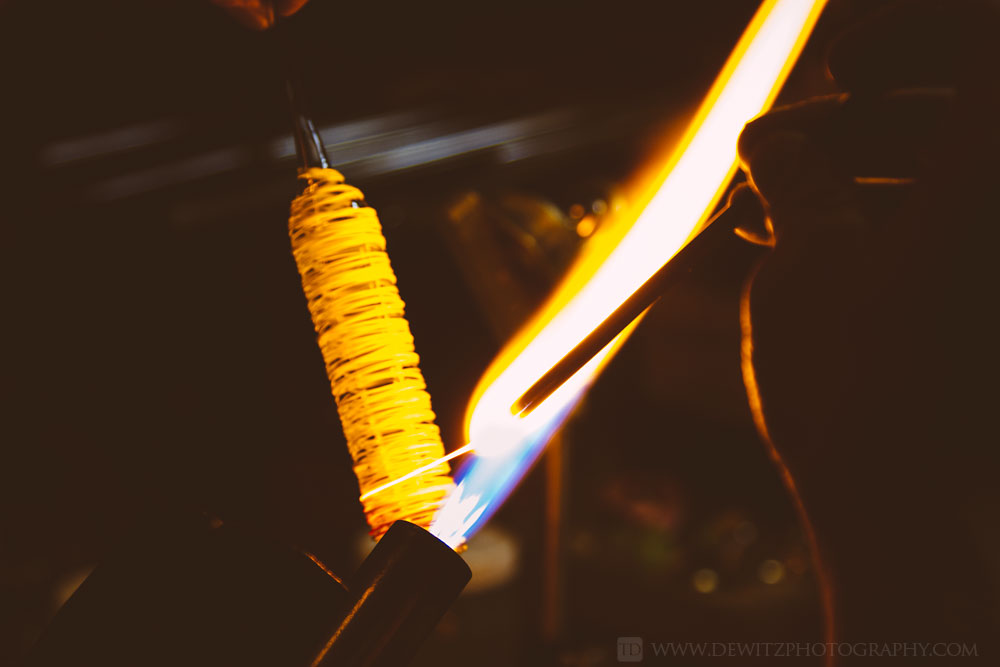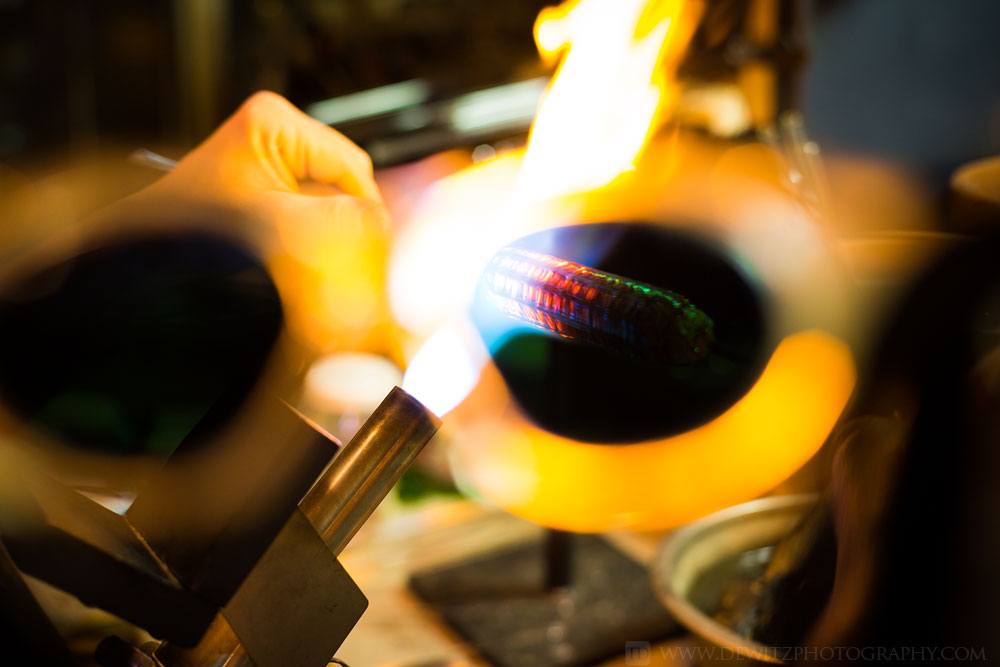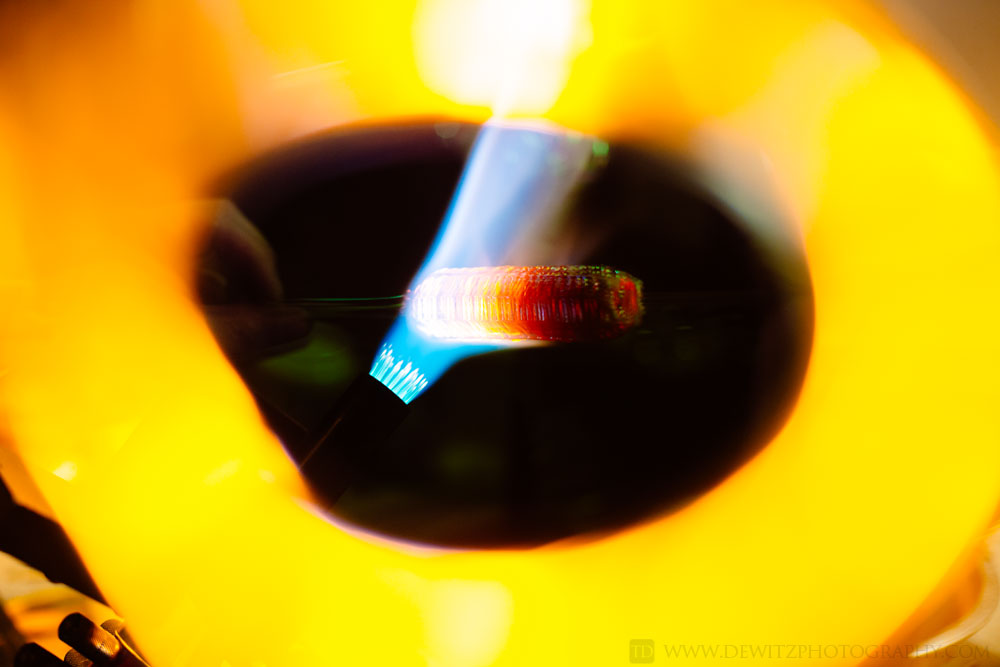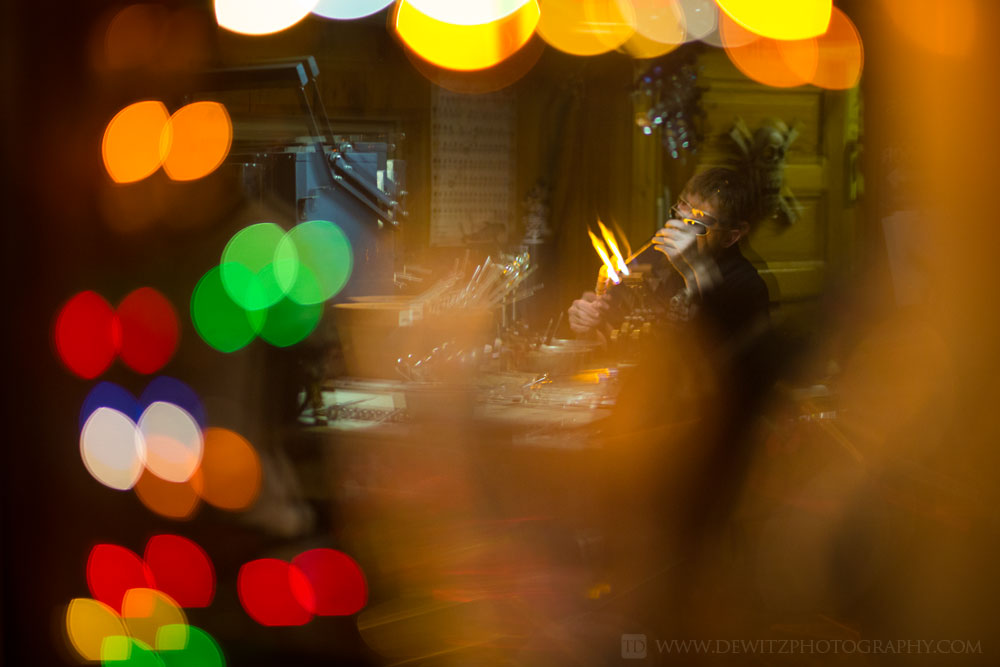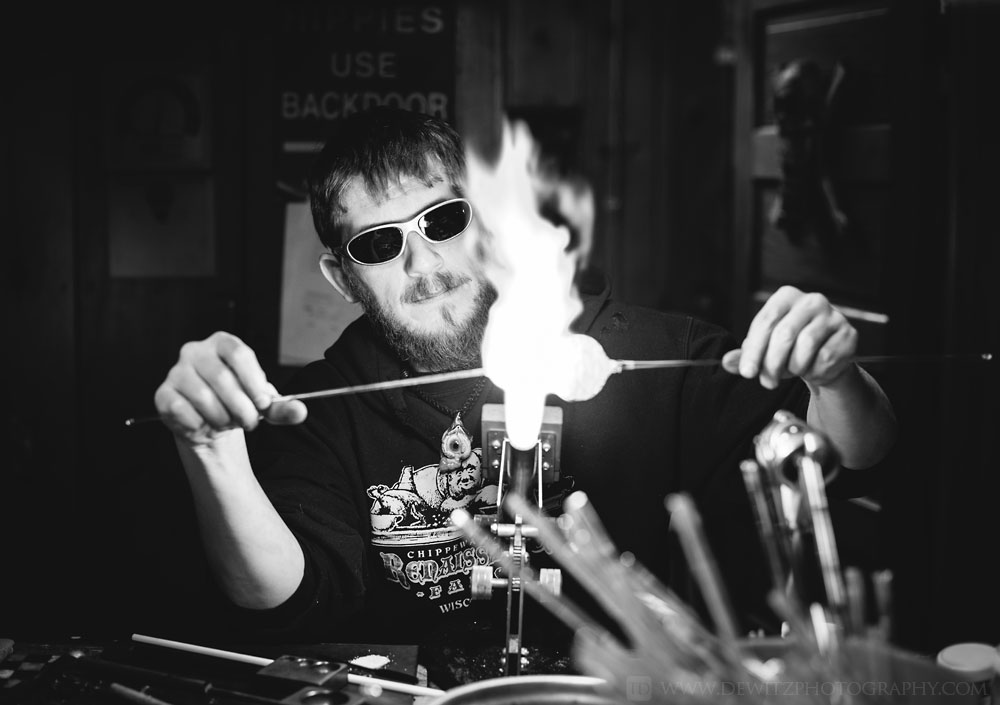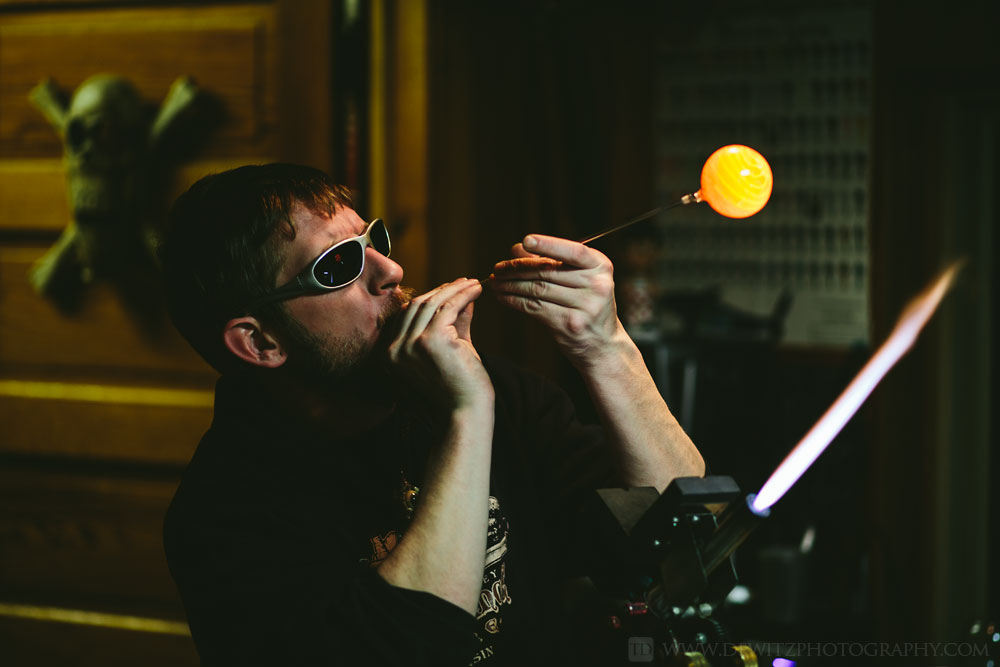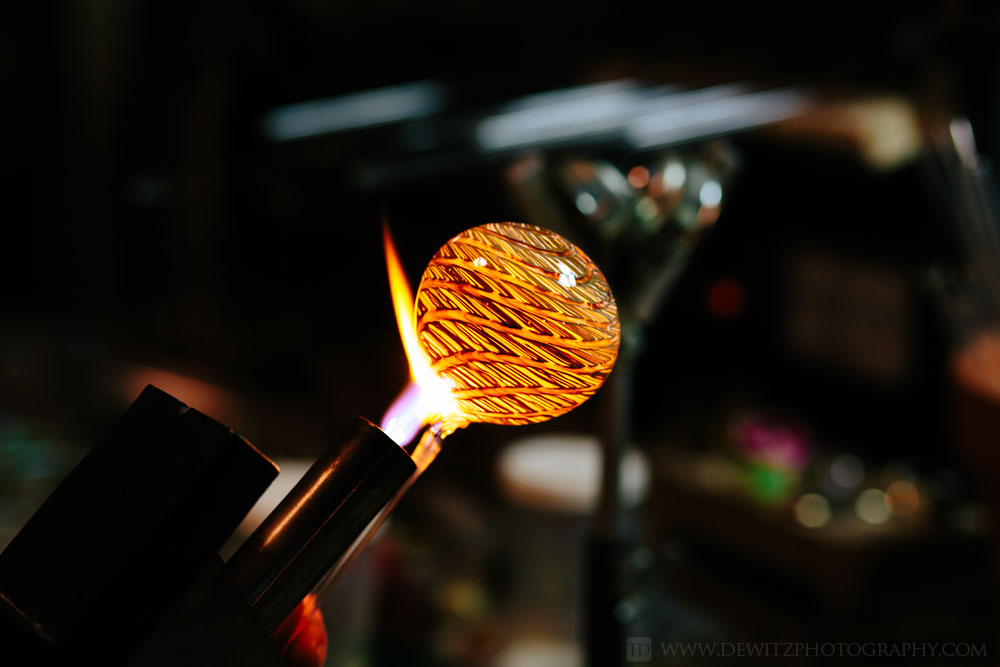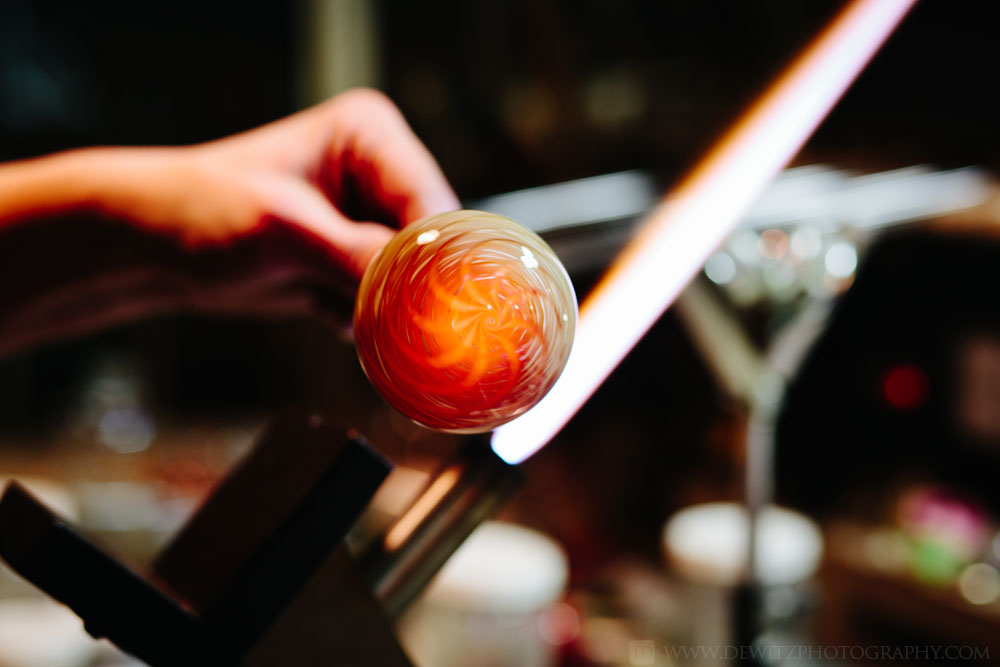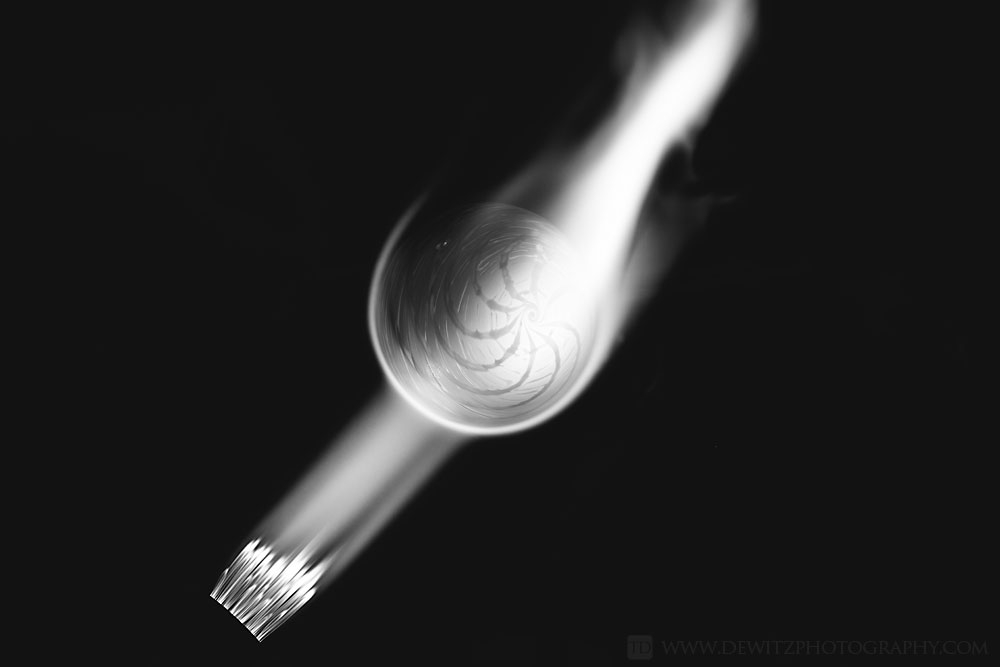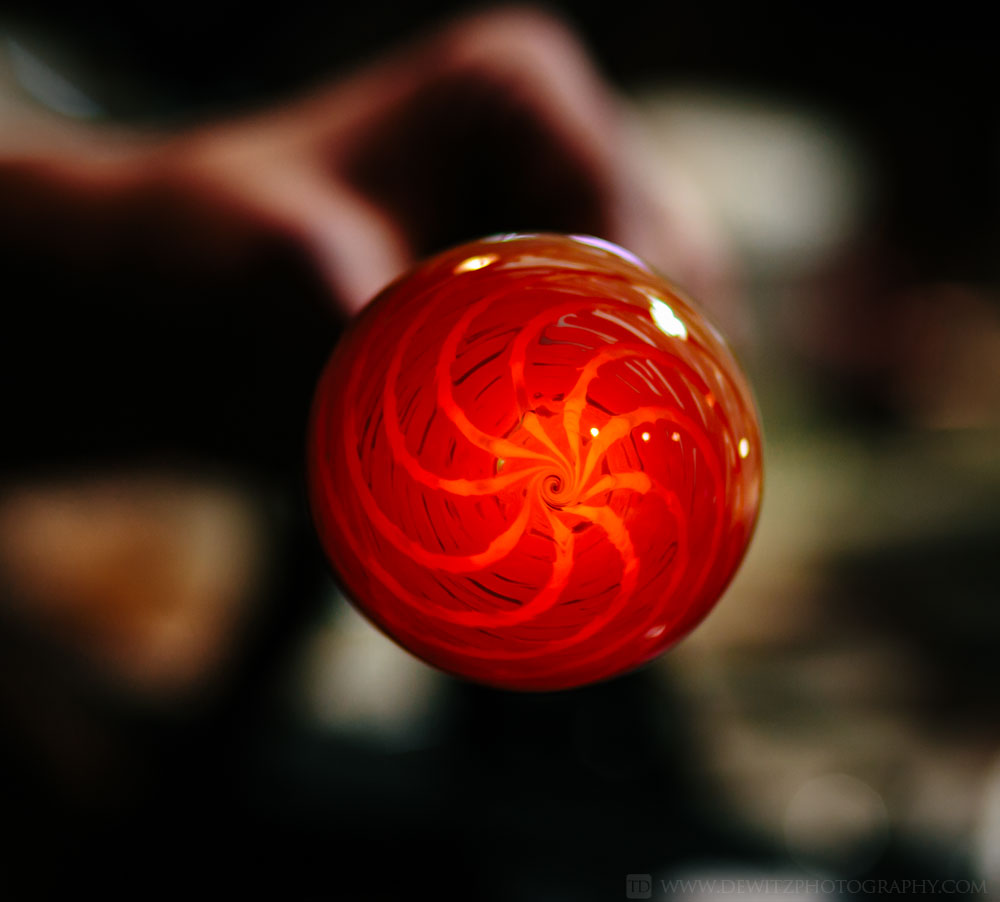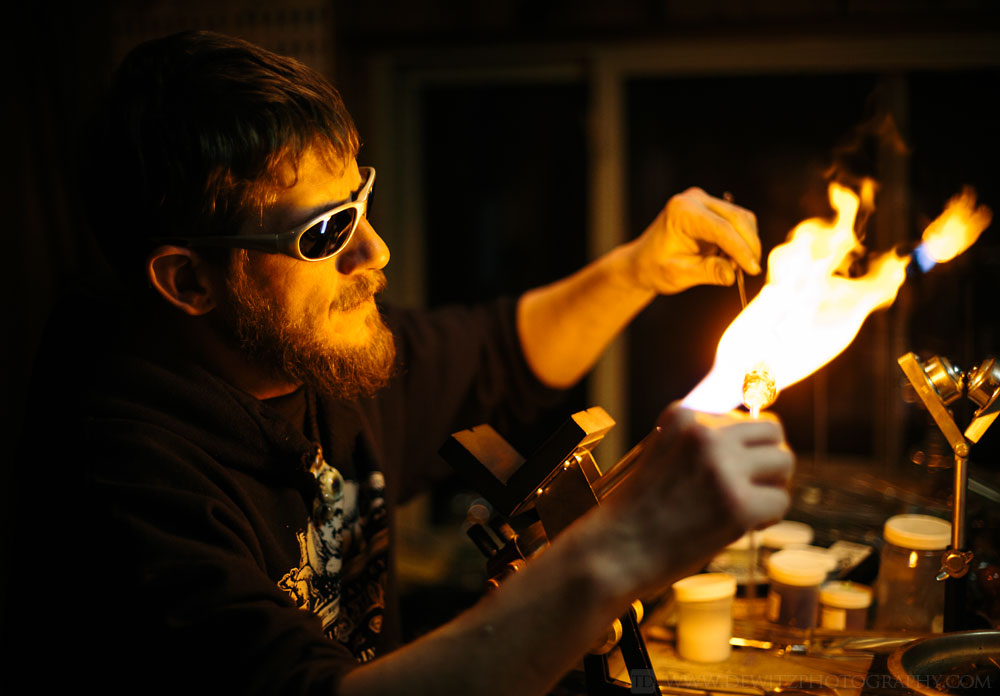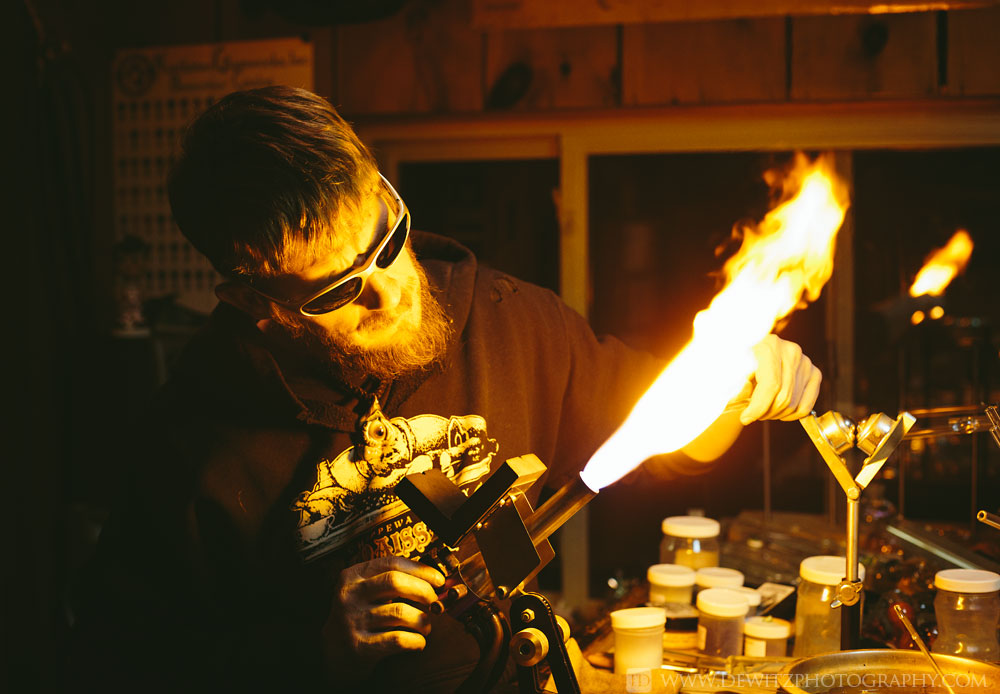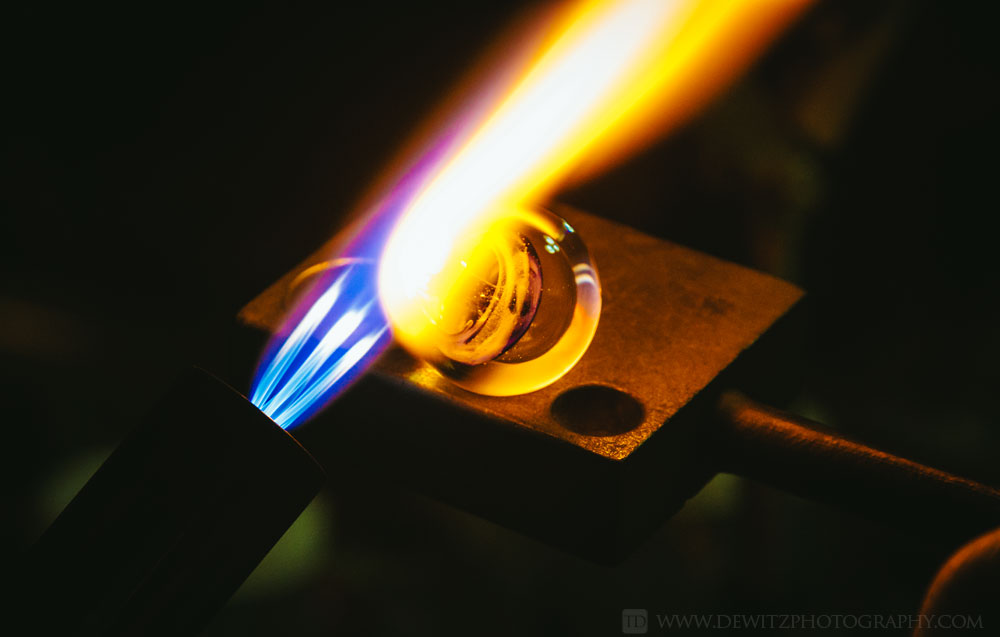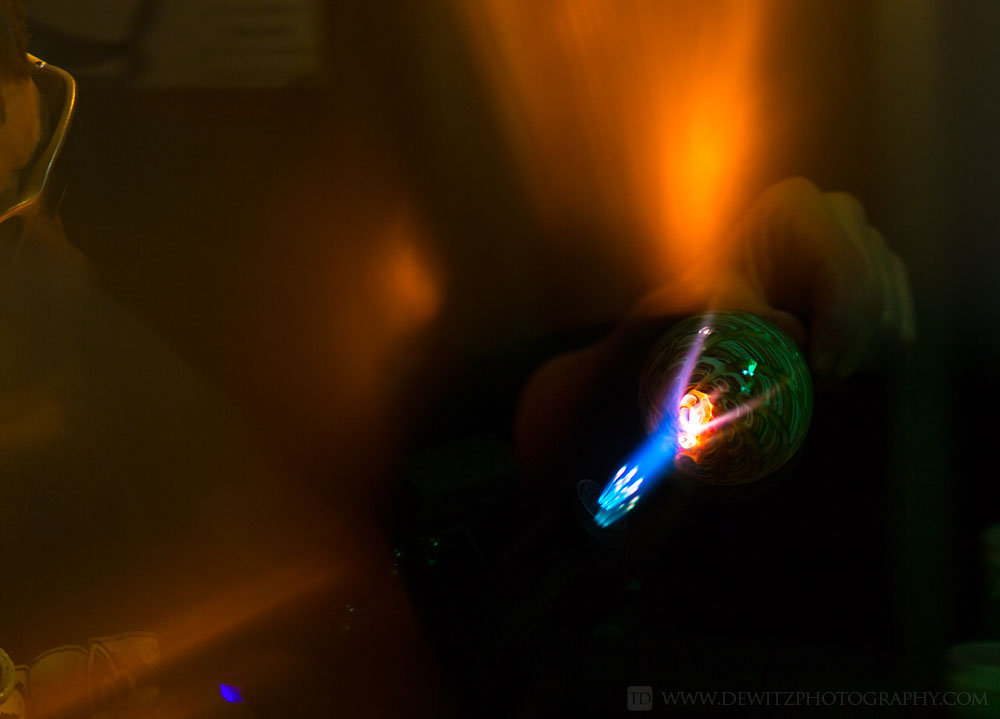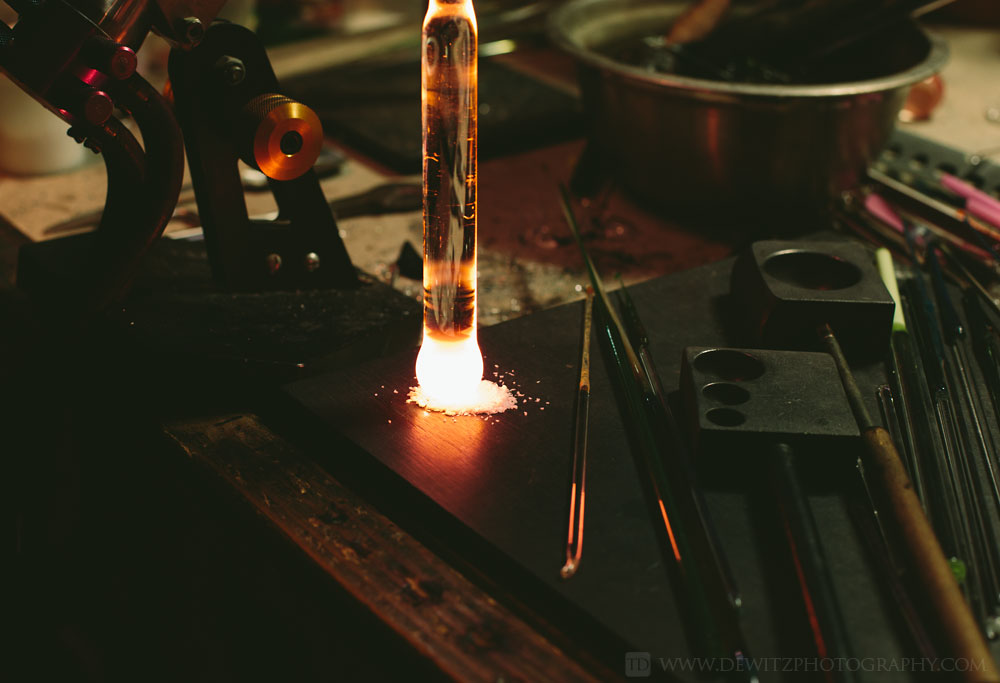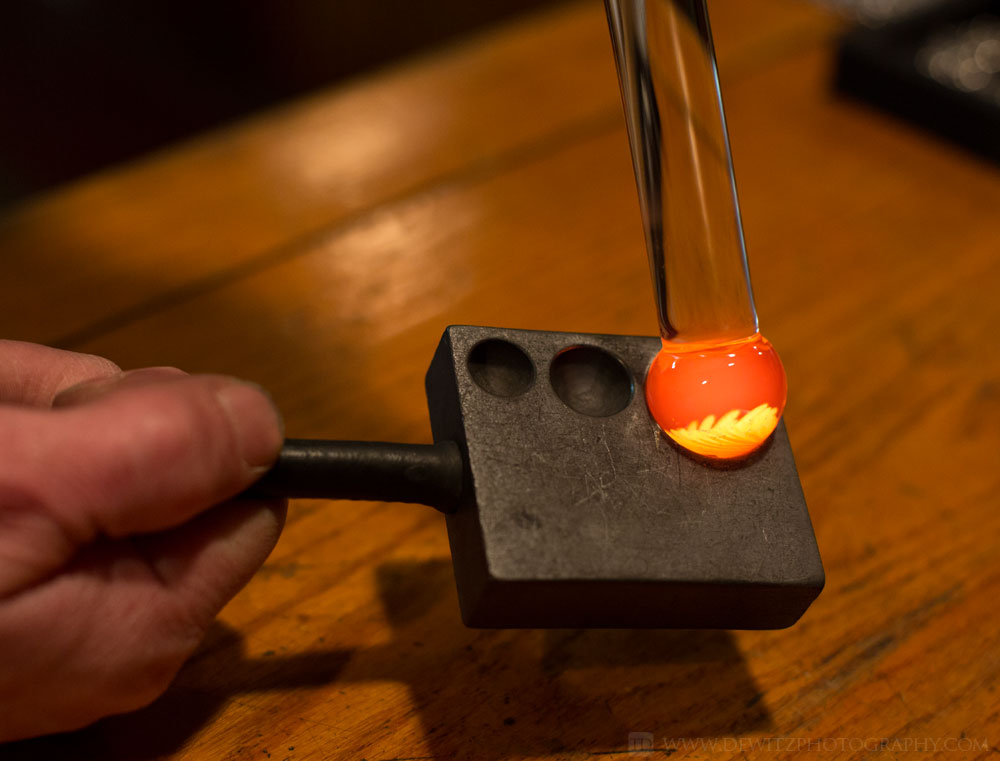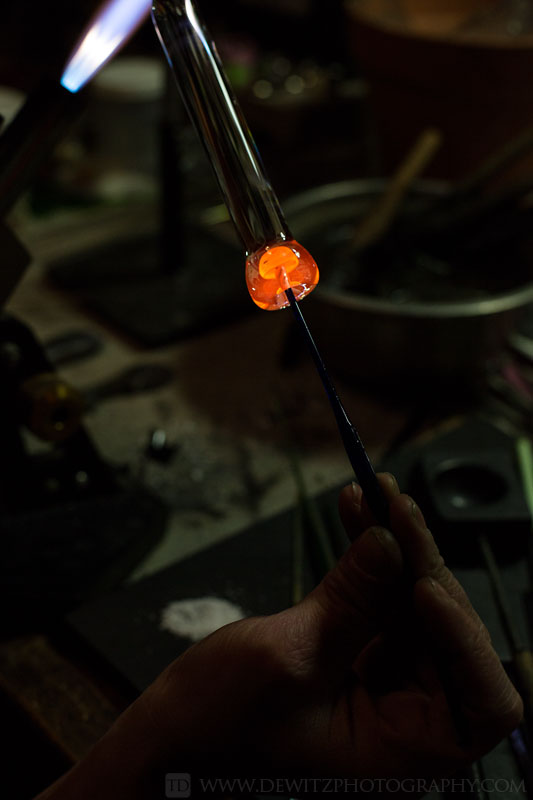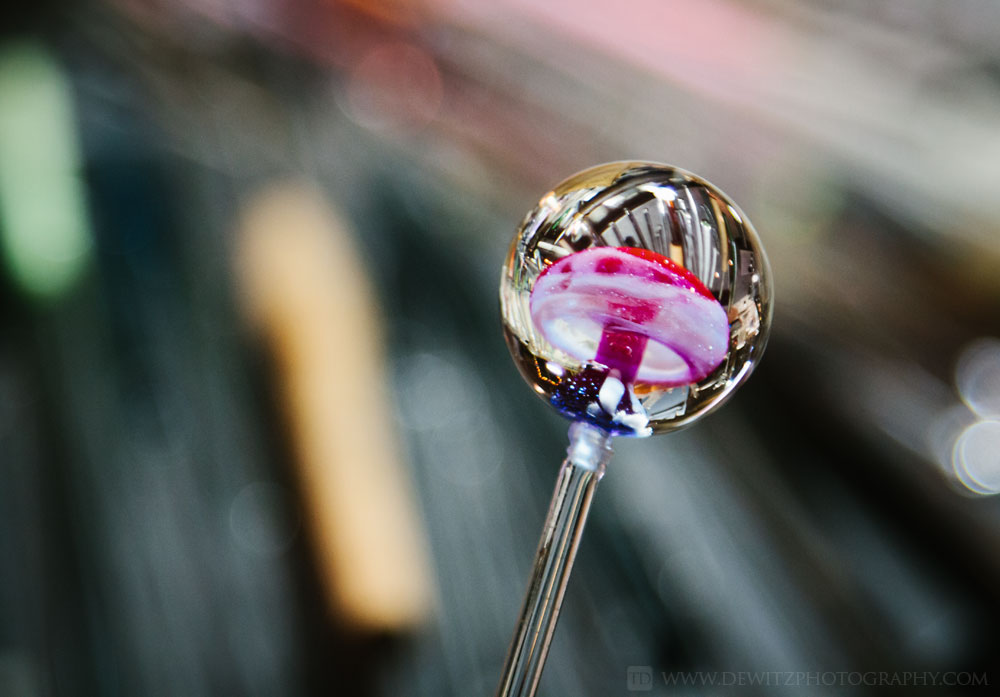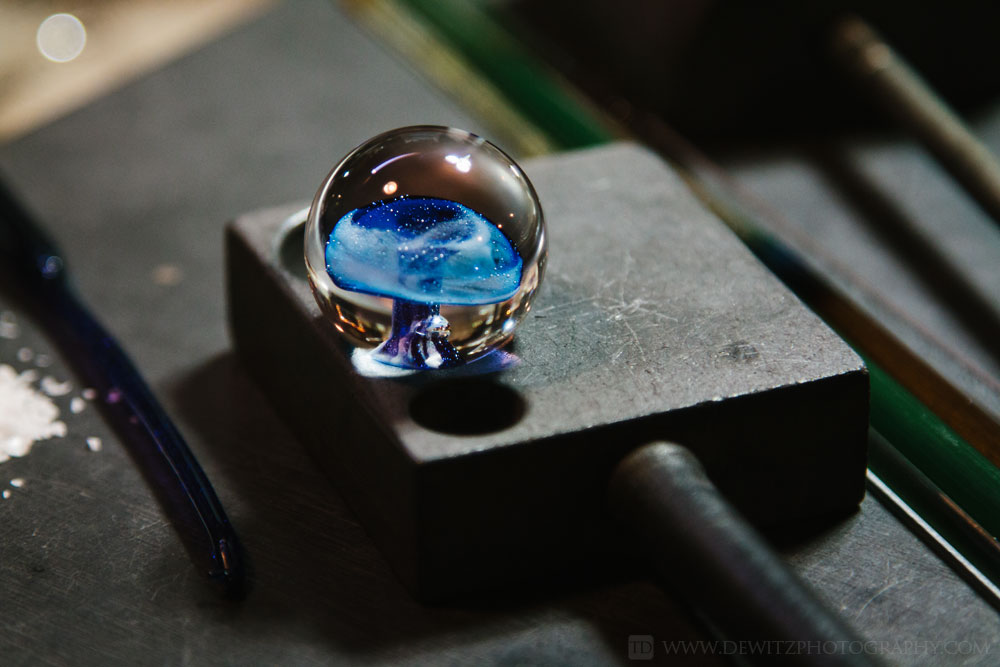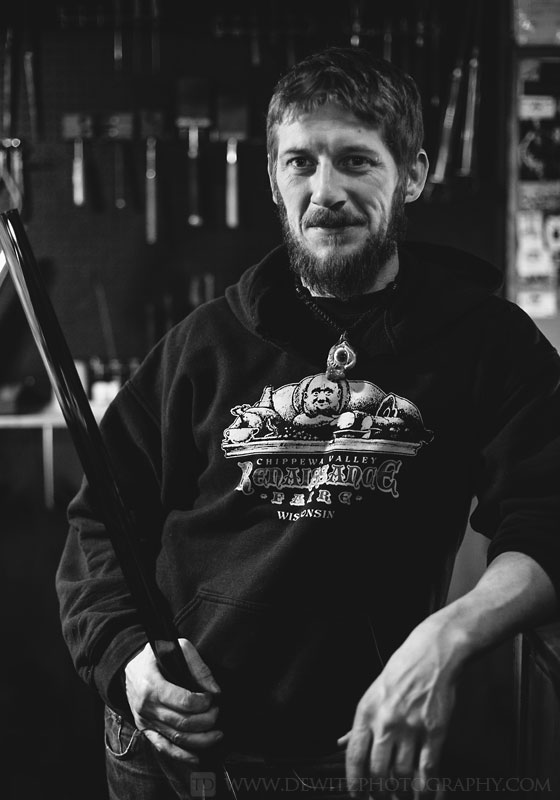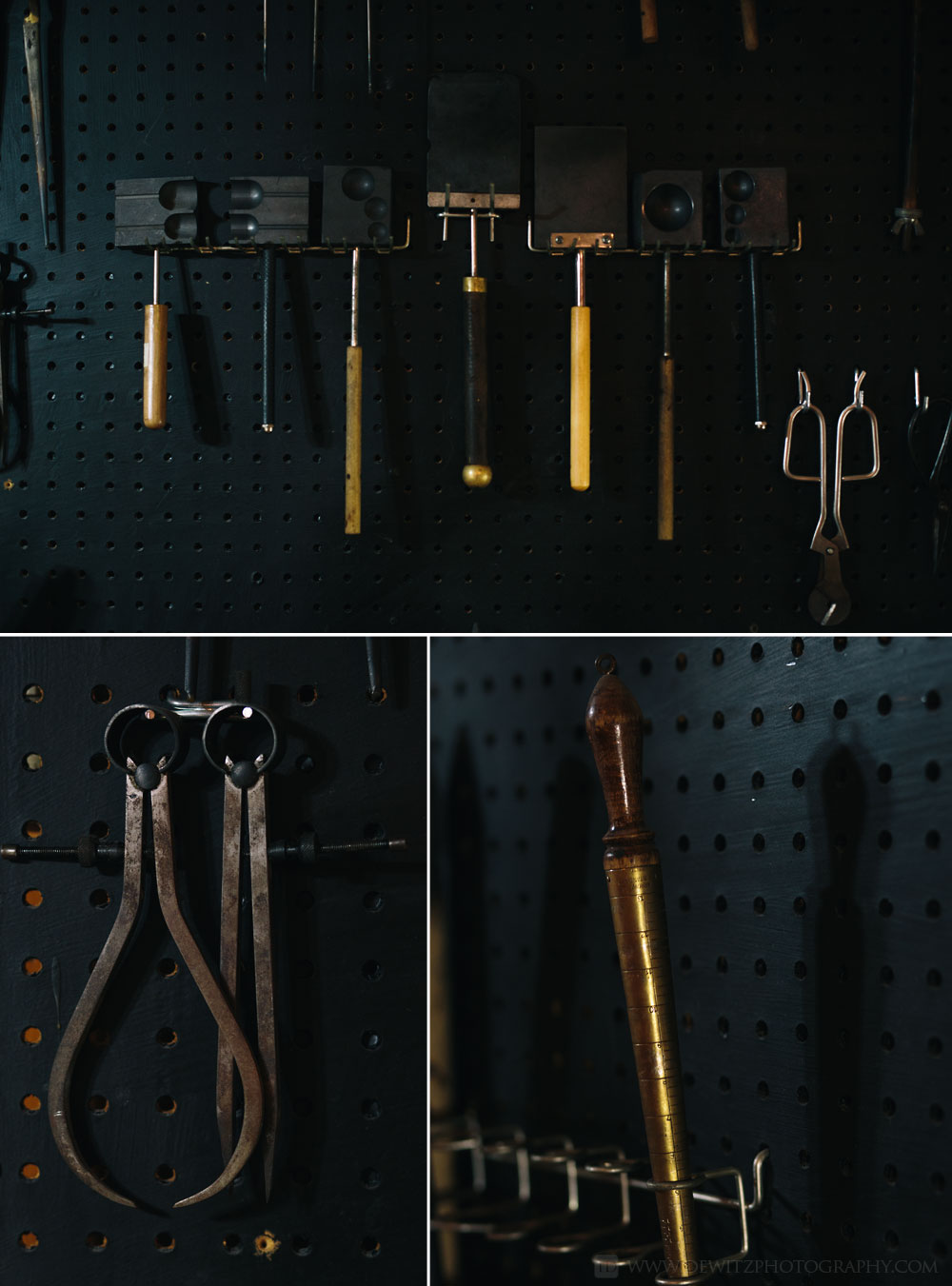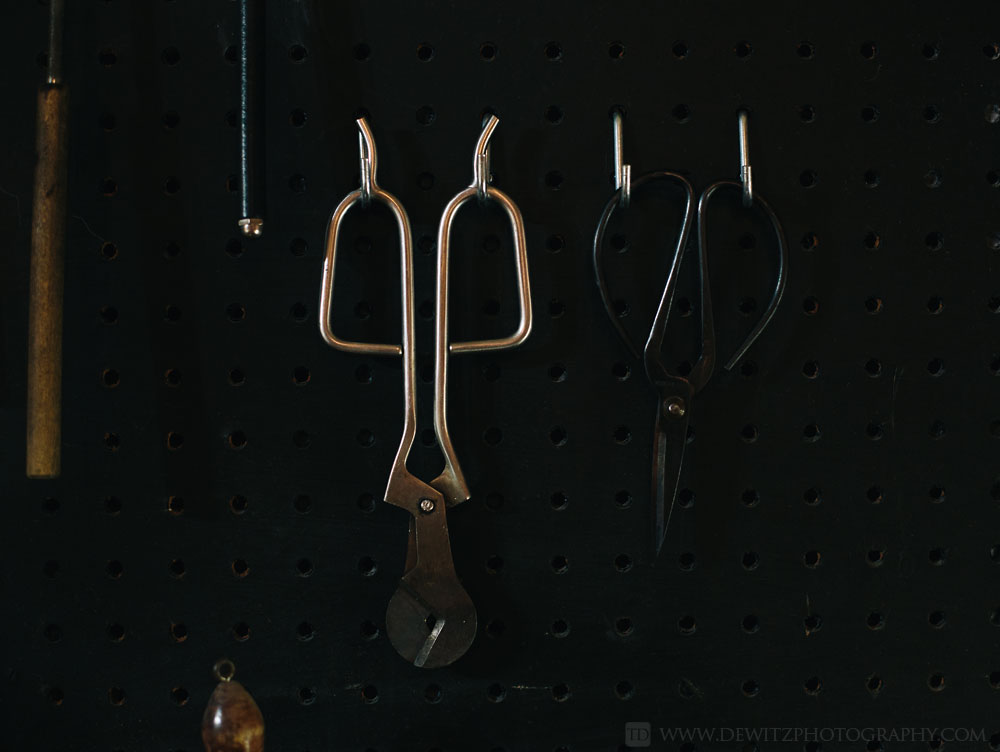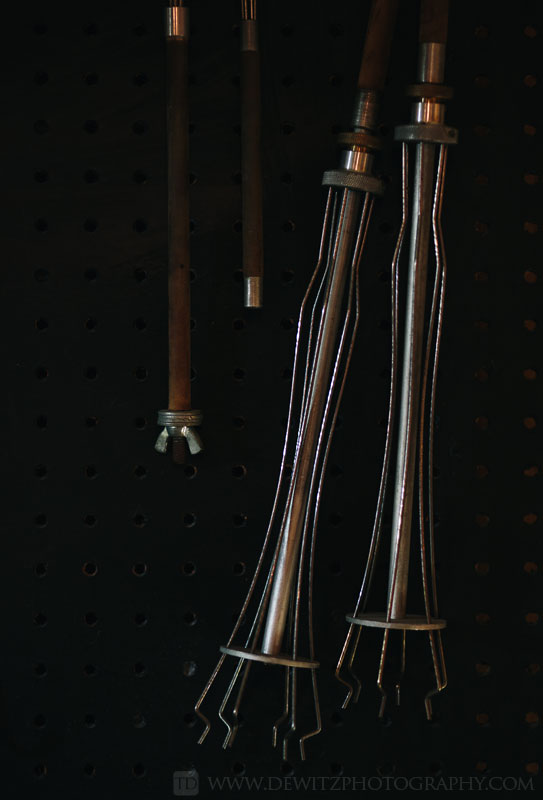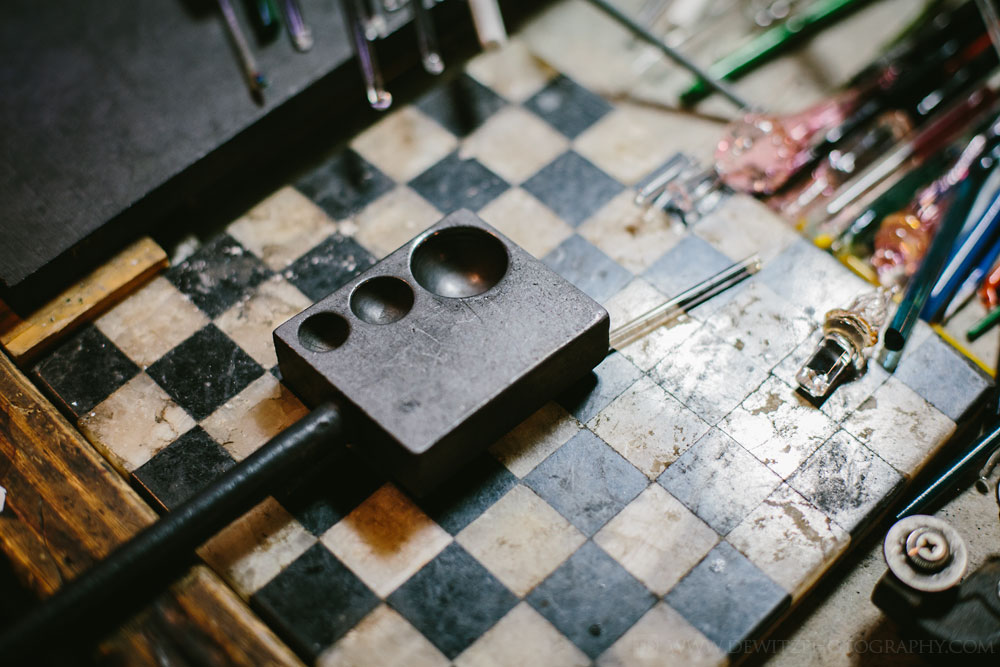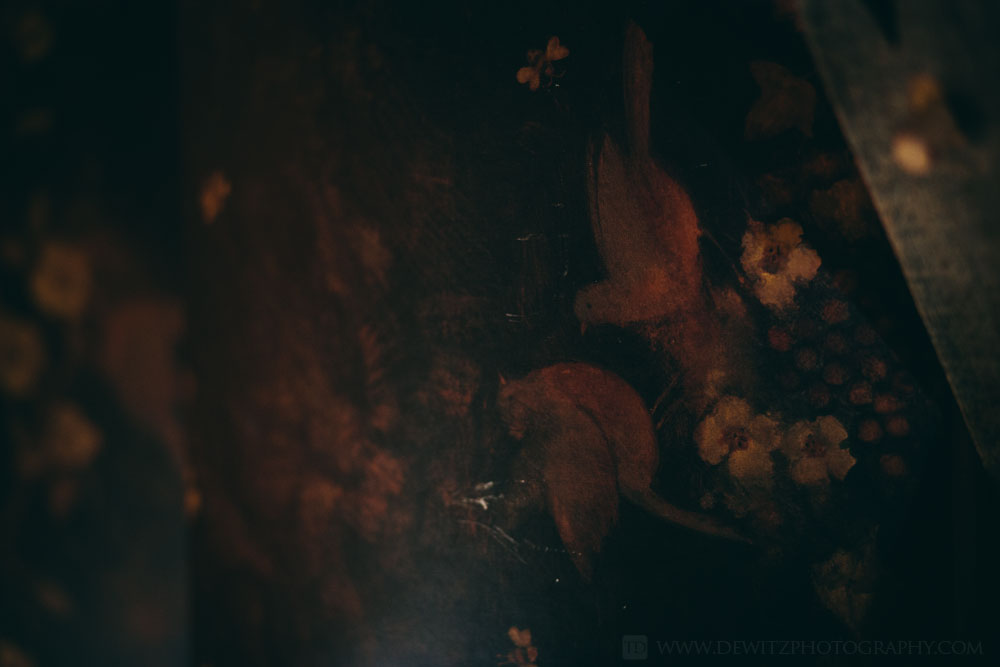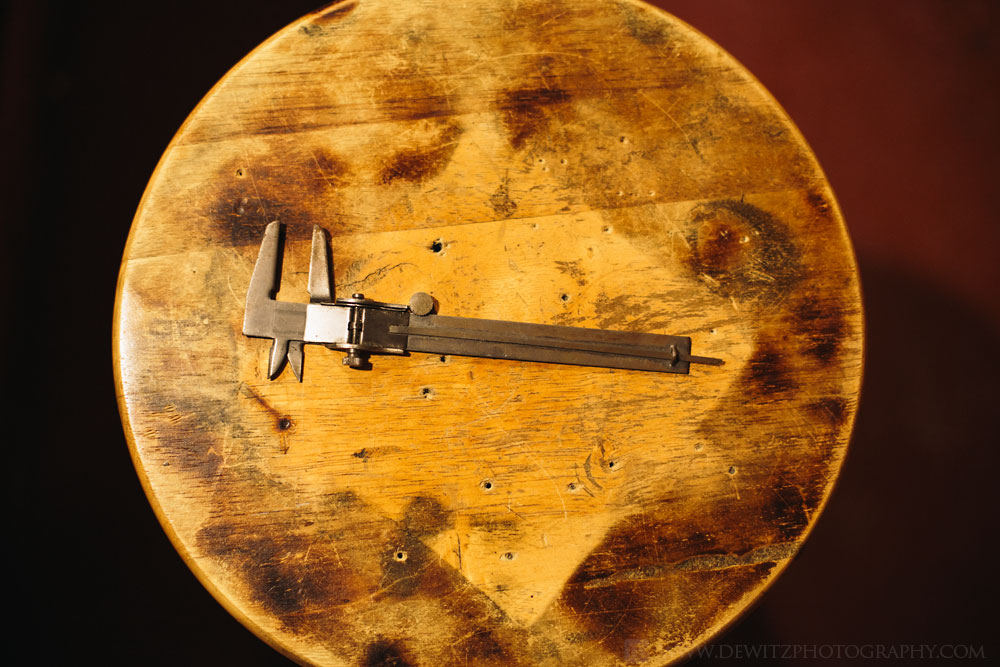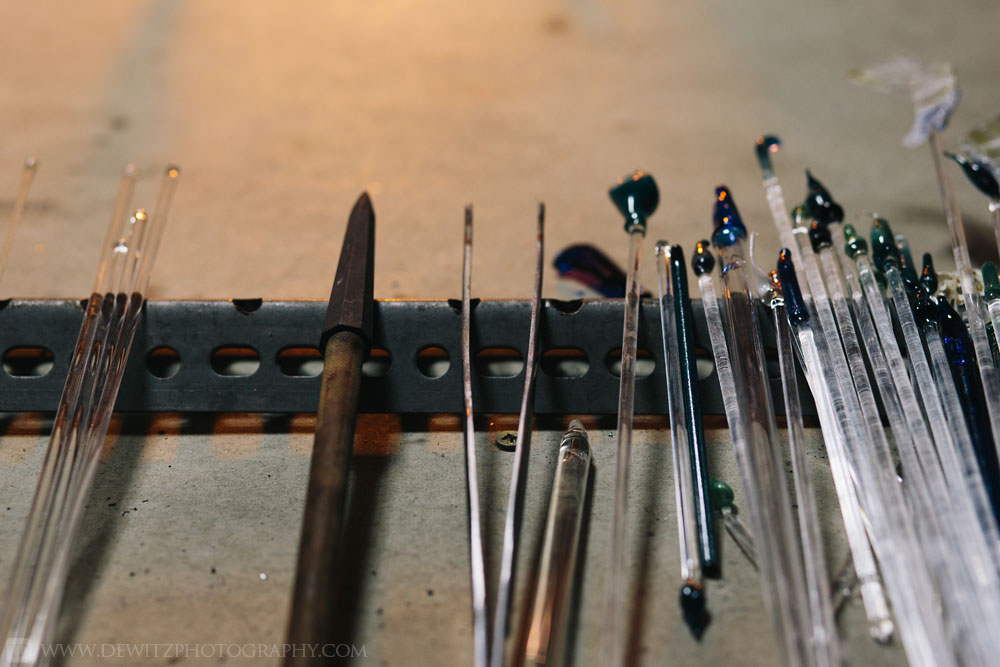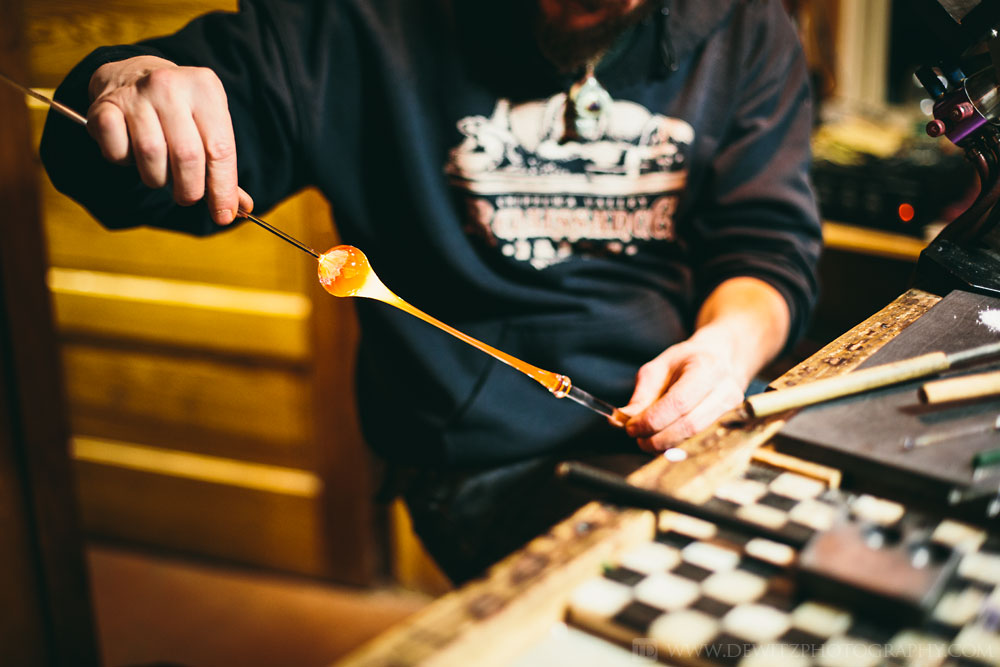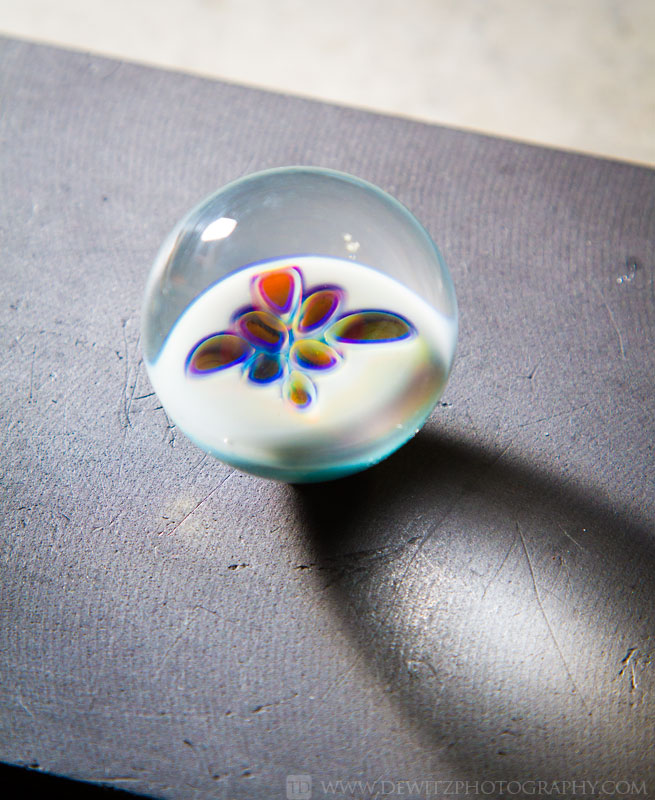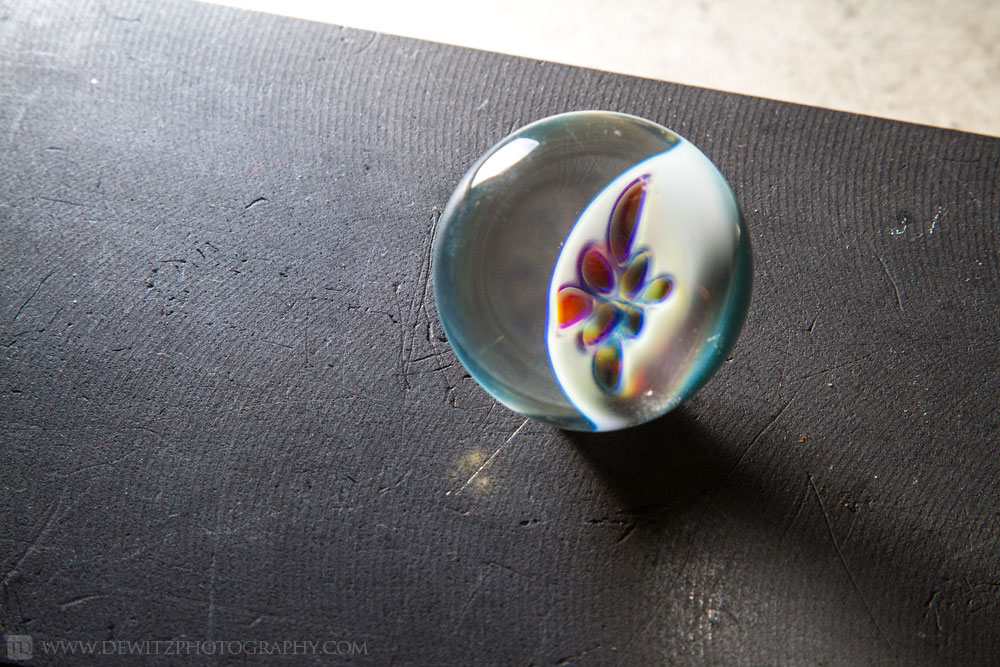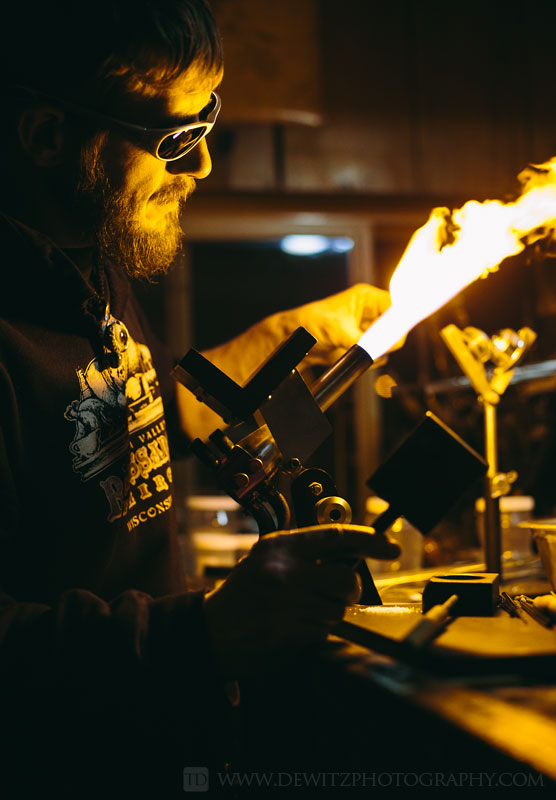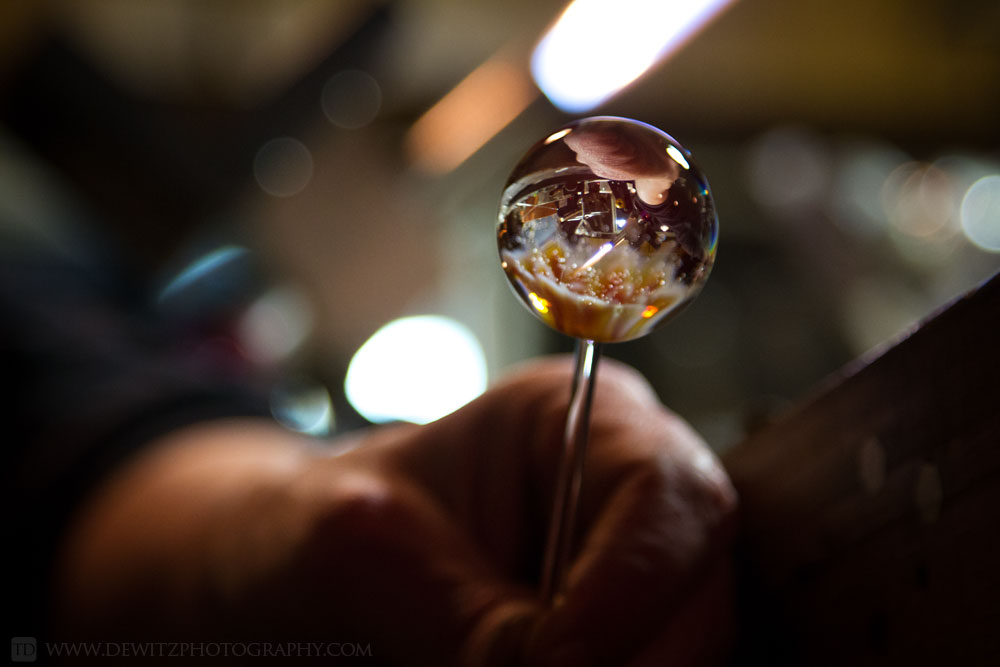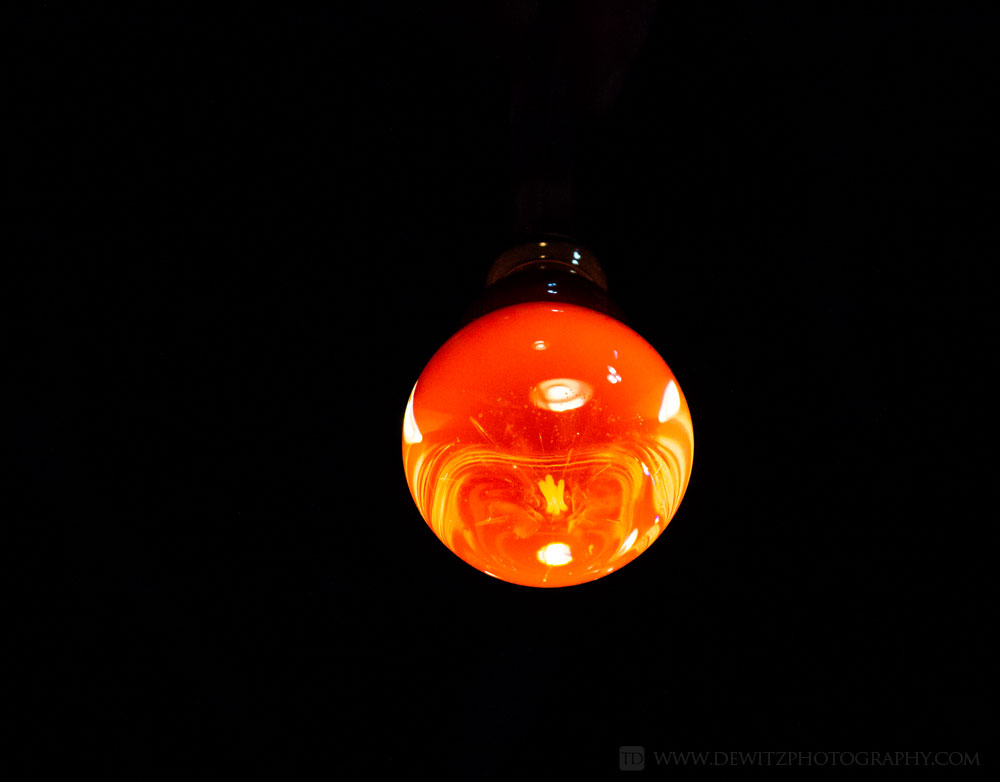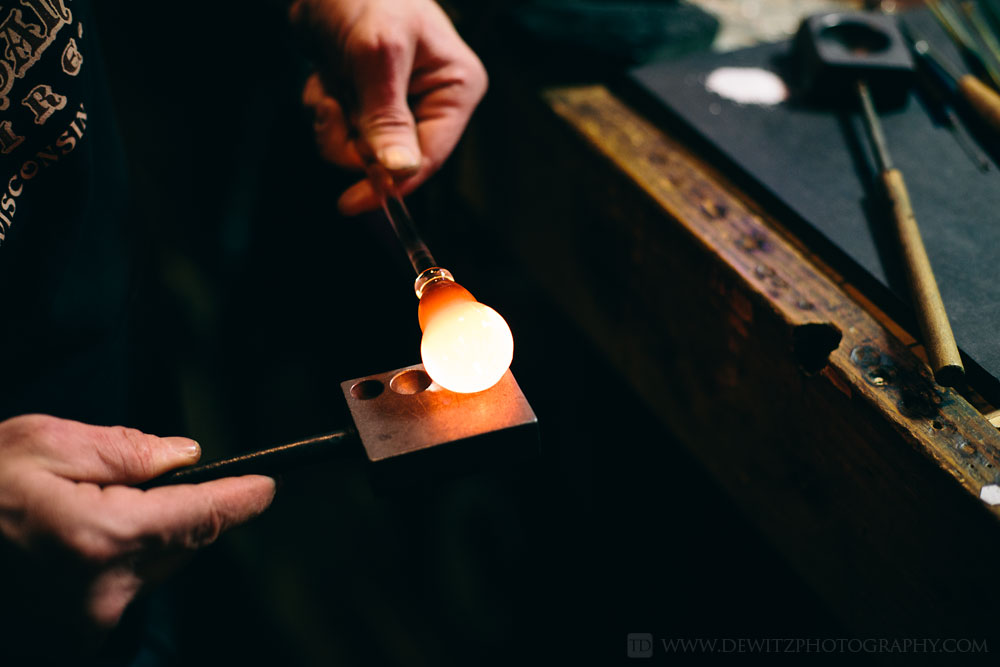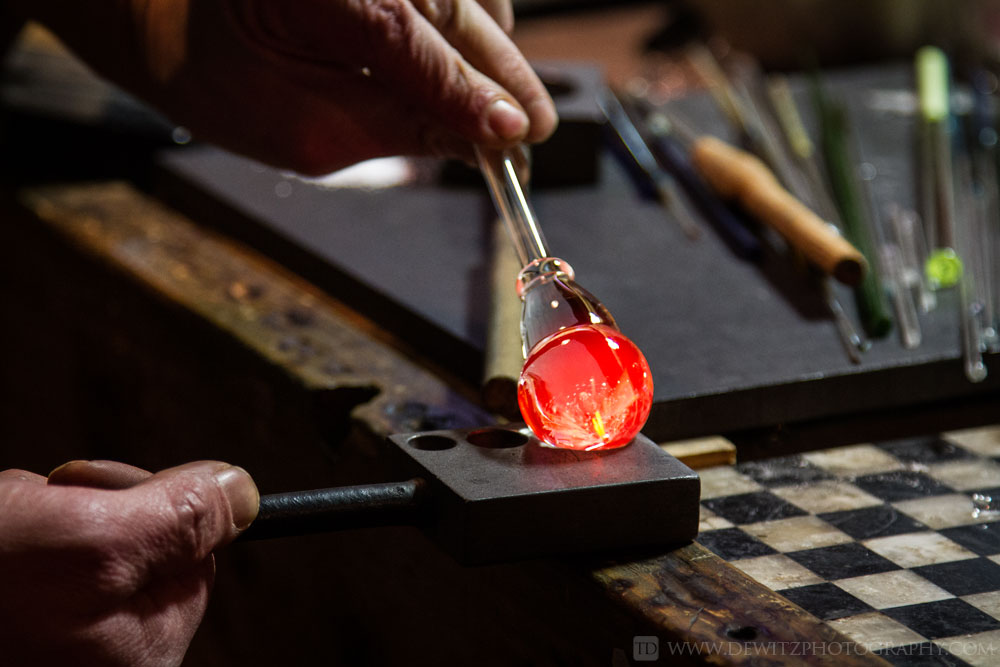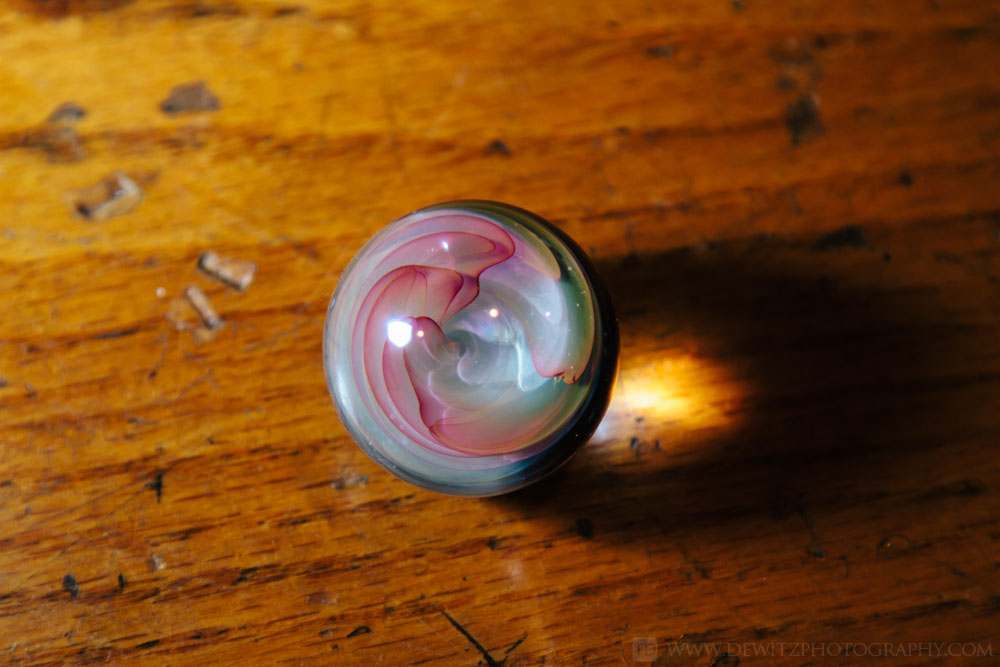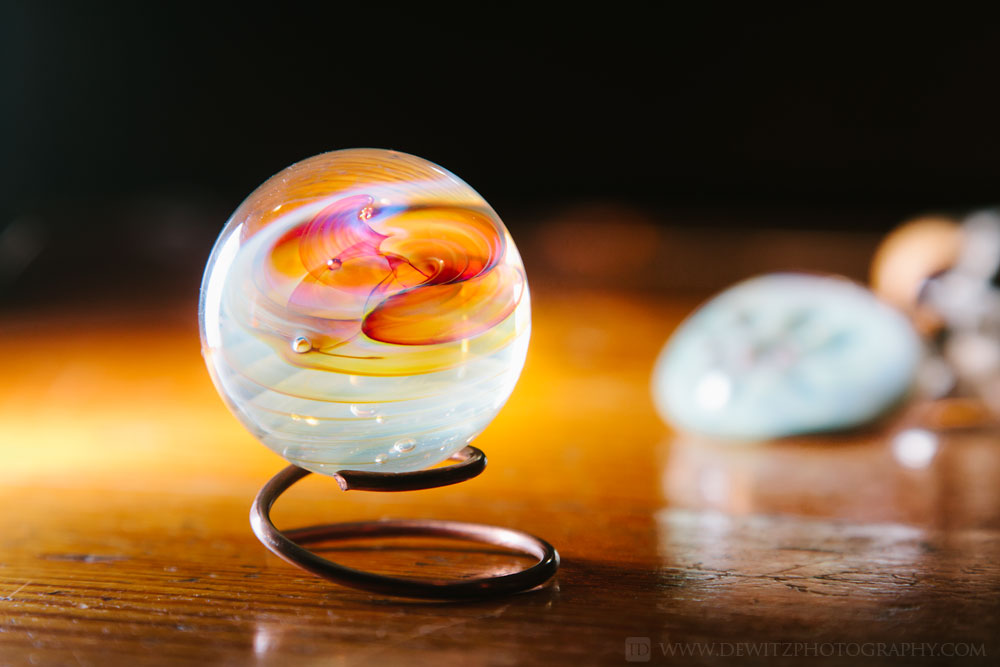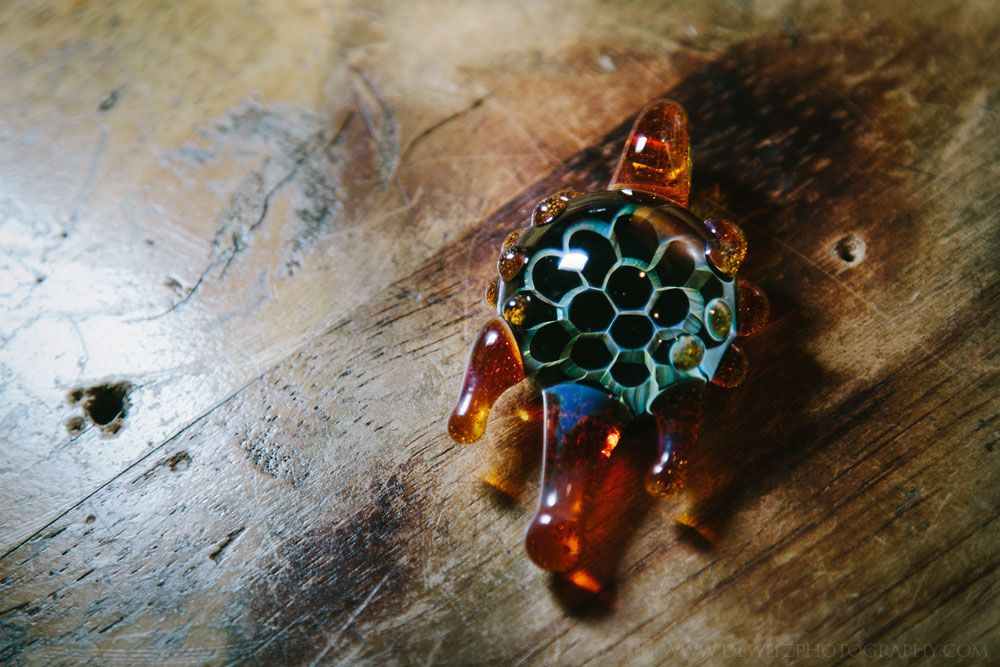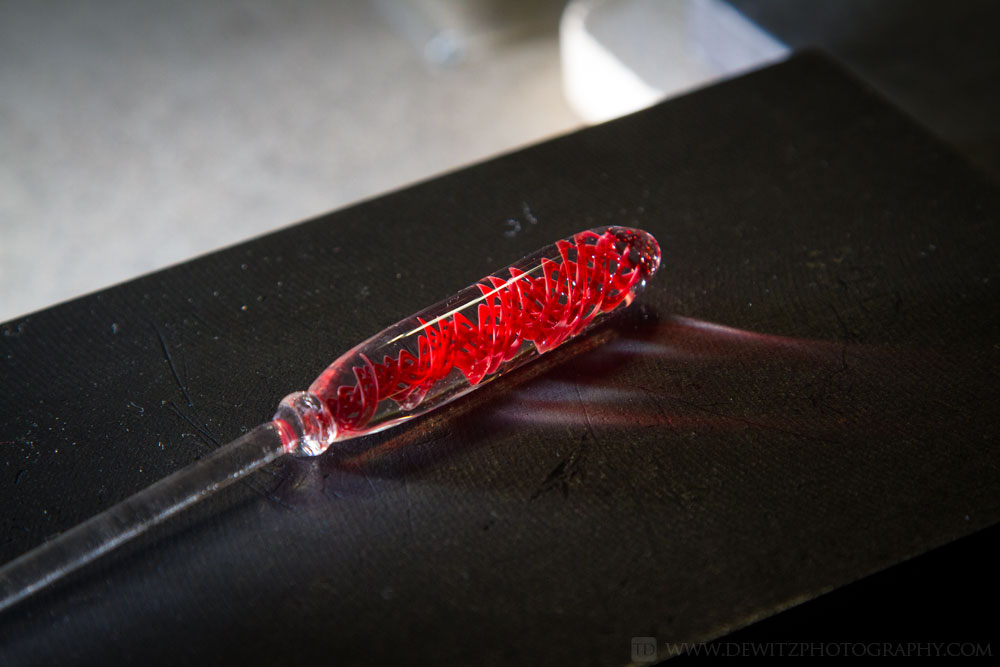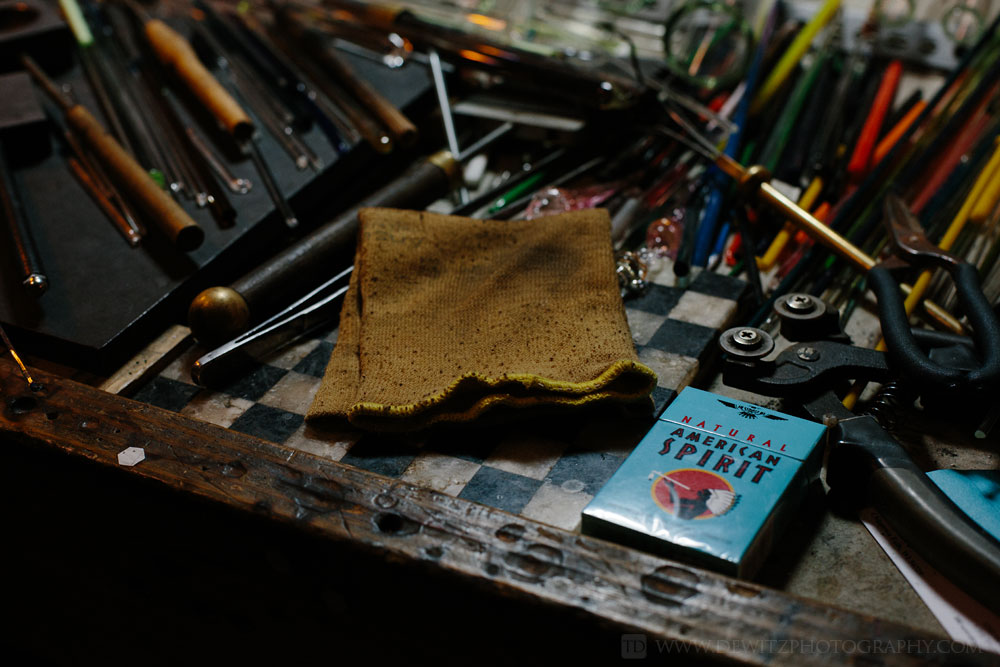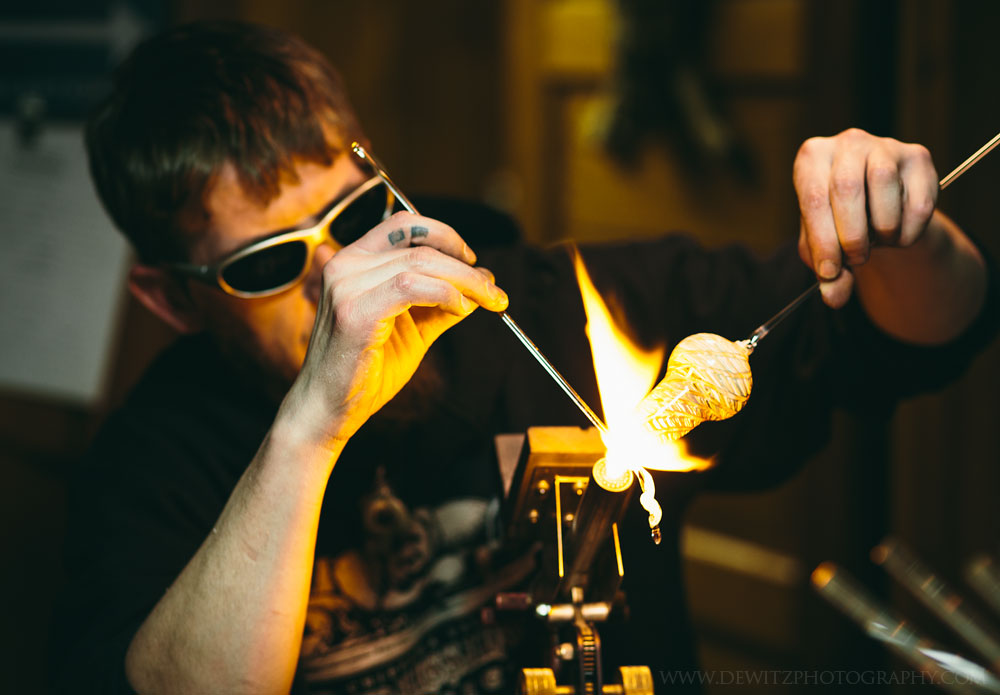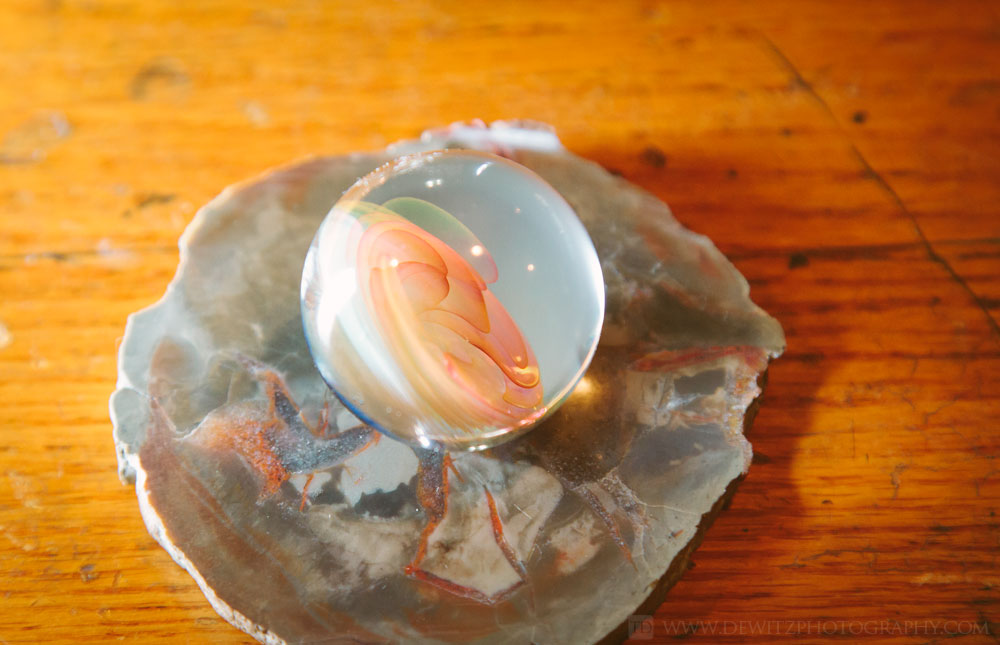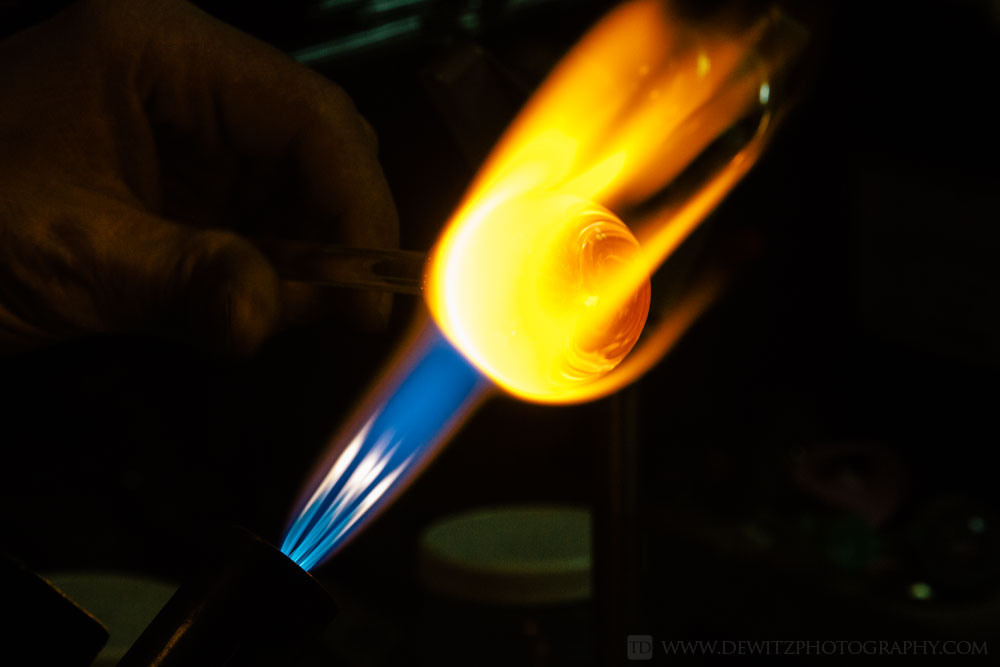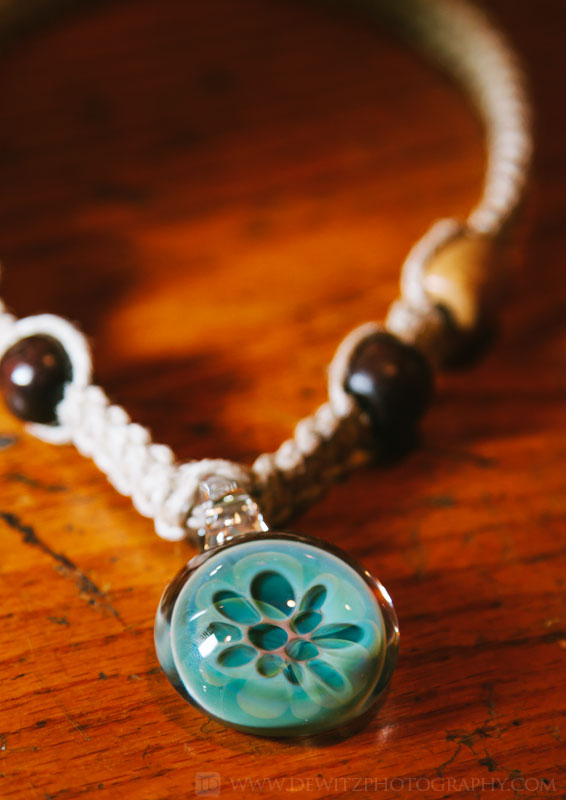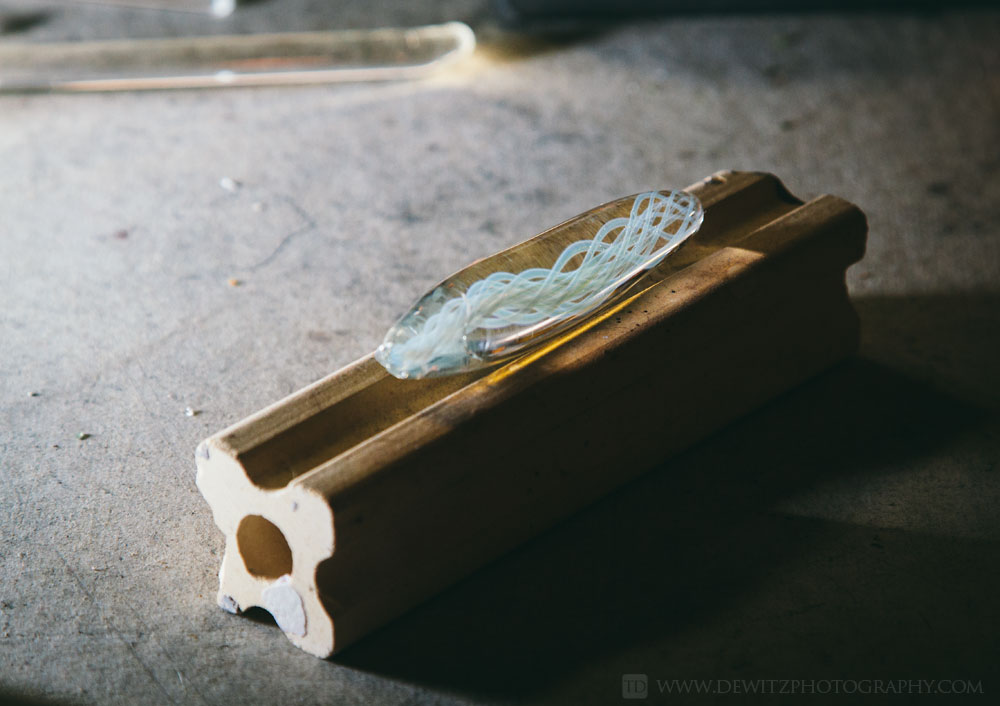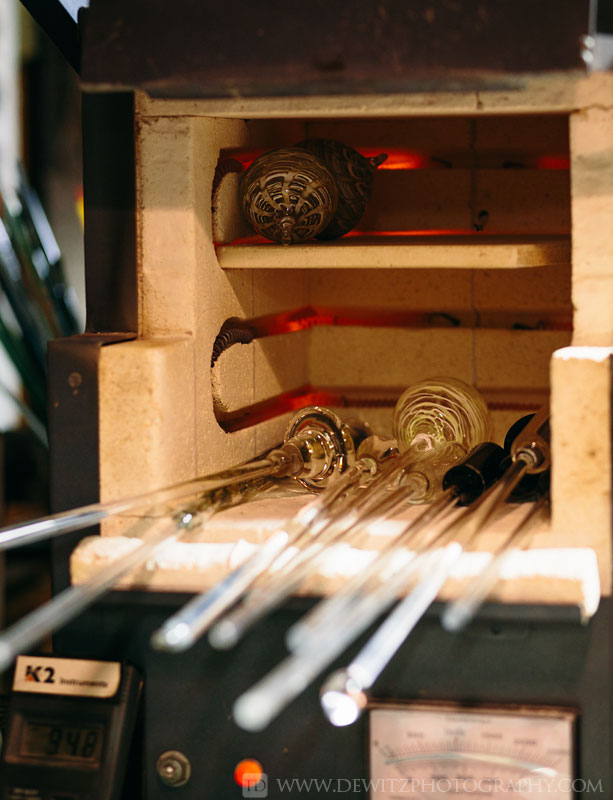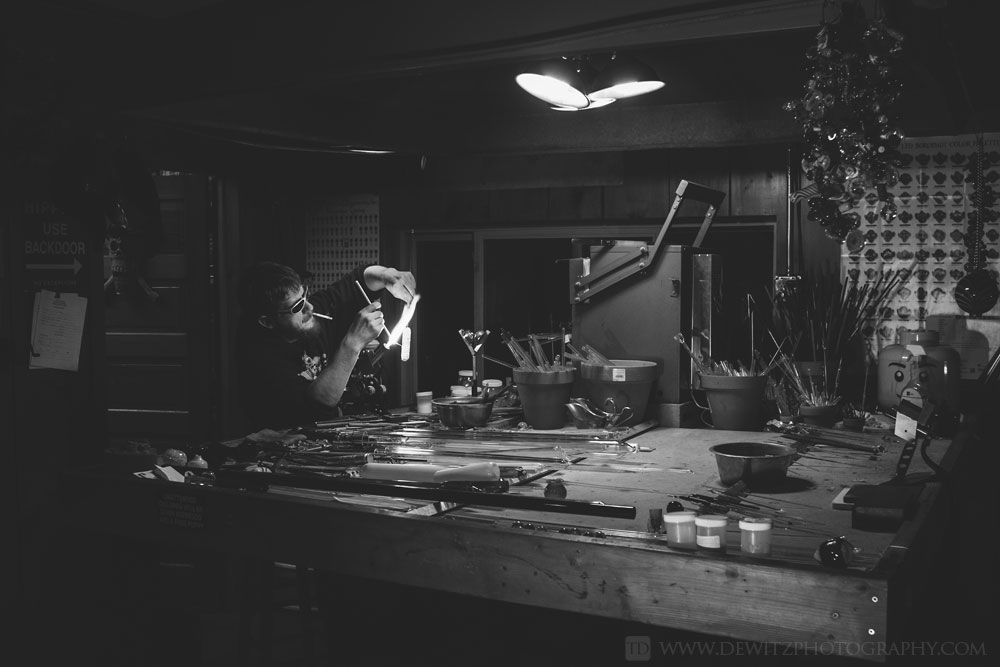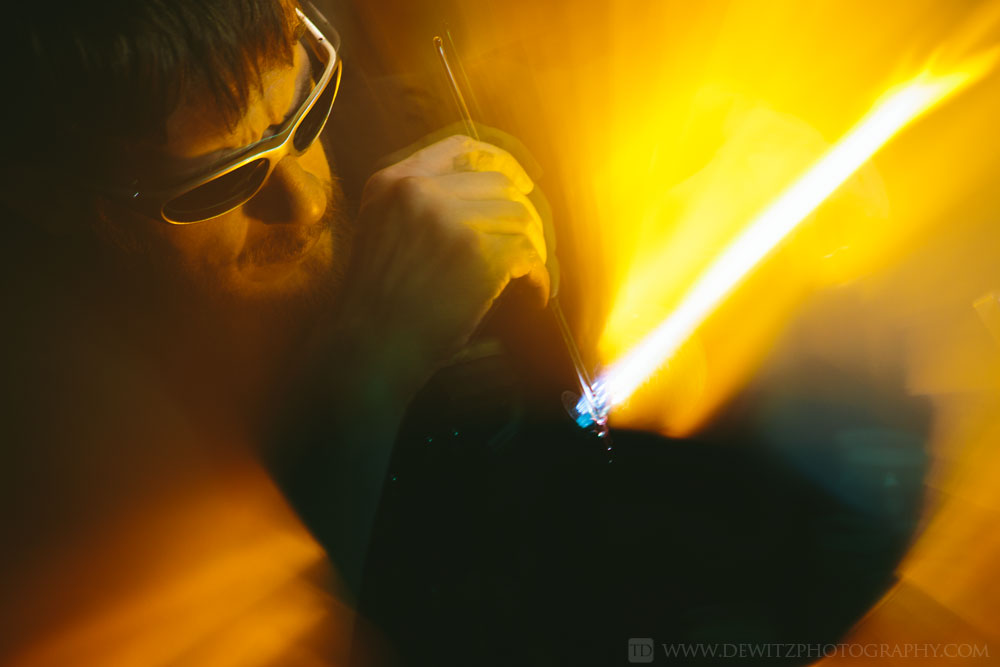 Christensen Glass
320 Main Street
Chippewa Falls, WI
Facebook
---
---
---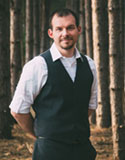 My name is Travis Dewitz and I am from Eau Claire, Wisconsin. I love photography. It lightens my heart, fills my soul, and allows me to capture life the way that I see it. I specialize in these three areas of photography; Corporate, Portraits, and Youth Modeling. These three areas that I offer fit my strengths and keen precision I have for these art forms. I believe the most important quality of a photograph, as in all art, is to evoke an emotional response. The bold pursuit of chasing the best one yet pushes me to continually evolve my photography vision; with precision, compassion and visual drama. ~ read more about me.
---
Like and Share with your friends and family!