I entered this photo in the 2012 Creative Asia Awards Photography Competition. The Creative Asia Awards are a worldwide photography competition for photographers with categories including Portrait, Wedding, Landscape, Commercial/Fashion, Street/Travel, and Illustrative/Abstract. I was very happy to be notified that my photo received the Silver Award but it was much more amazing to find out that it was also a finalist in the top 25 in the Portrait Environmental category. It is very humbling to see my hard work and passion next to so many other photographers amazing photography. I am beyond being very happy to be in the top 25 of such a large Worldwide judged competition like the Creative Asia Awards. What makes this even more special to me is seeing that two of the World's top photographers (Joe McNally and Zach Arias) that I look up to are on the amazing panel of judges.  The $5,000 grand prize would be nice but I am more than honored for getting as far as I did in this competition .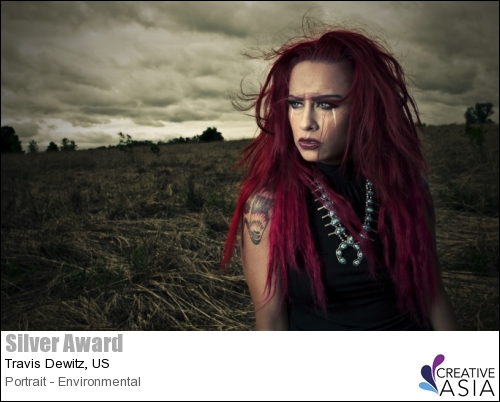 The Judging panel will be made up of 2 parts. The online judging panel will score all images submitted into the awards and determine the top 25 placing images in each category. The Finalist judging team will be judging, discussing and scoring the highest scoring images of the competition as a live judging panel. The judging will be open  to all and carried out in front of the attendees of the Creative Asia Conference.
Would you like to see the finalist get judged live from Hong Kong?
The Judging Final will be broadcast live to the website. The Judging will conducted in HONG KONG as part of the Creative Asia Photography Conference.
Creative Asia Photography Awards Judging Schedule
Wednesday 18th July 8:00am – 5:00pm ( UTC/GMT +8 hours )
Broadcast live to the website www.creativeasia.com
8am –  9am   Wedding – Open 
9am – 10am  Wedding – Photojournalism 
10am – 11am  Portrait – Open 
11am – 12pm  Portrait – Environmental
— Lunch Break —
1pm – 2pm  Commercial / Fashion 
2pm – 3pm  Illustrative / Abstract 
3pm – 4pm  Street / Travel 
4pm – 5pm  Landscape 
Do you want to see all of the finalist in the 2012 competition?
2012 Creative Asia Awards Finalists
Other Important Information Links
2012 Creative Asia Awards Judges
Joe McNally's and Zach Arias's Photography
Wednesday 18th July 8:00am – 5:00pm ( UTC/GMT +8 hours ) is Hong Kong time which would be Tuesday 17th 7:00pm – 3:00am CST. The category that my photo is in will be judged at 9:00pm CST.
---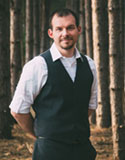 My name is Travis Dewitz and I am from Eau Claire, Wisconsin. I love photography. It lightens my heart, fills my soul, and allows me to capture life the way that I see it. I specialize in these three areas of photography; Corporate, Portraits, and Youth Modeling. These three areas that I offer fit my strengths and keen precision I have for these art forms. I believe the most important quality of a photograph, as in all art, is to evoke an emotional response. The bold pursuit of chasing the best one yet pushes me to continually evolve my photography vision; with precision, compassion and visual drama. ~ learn more about me.
---
Like and Share with your friends and family!