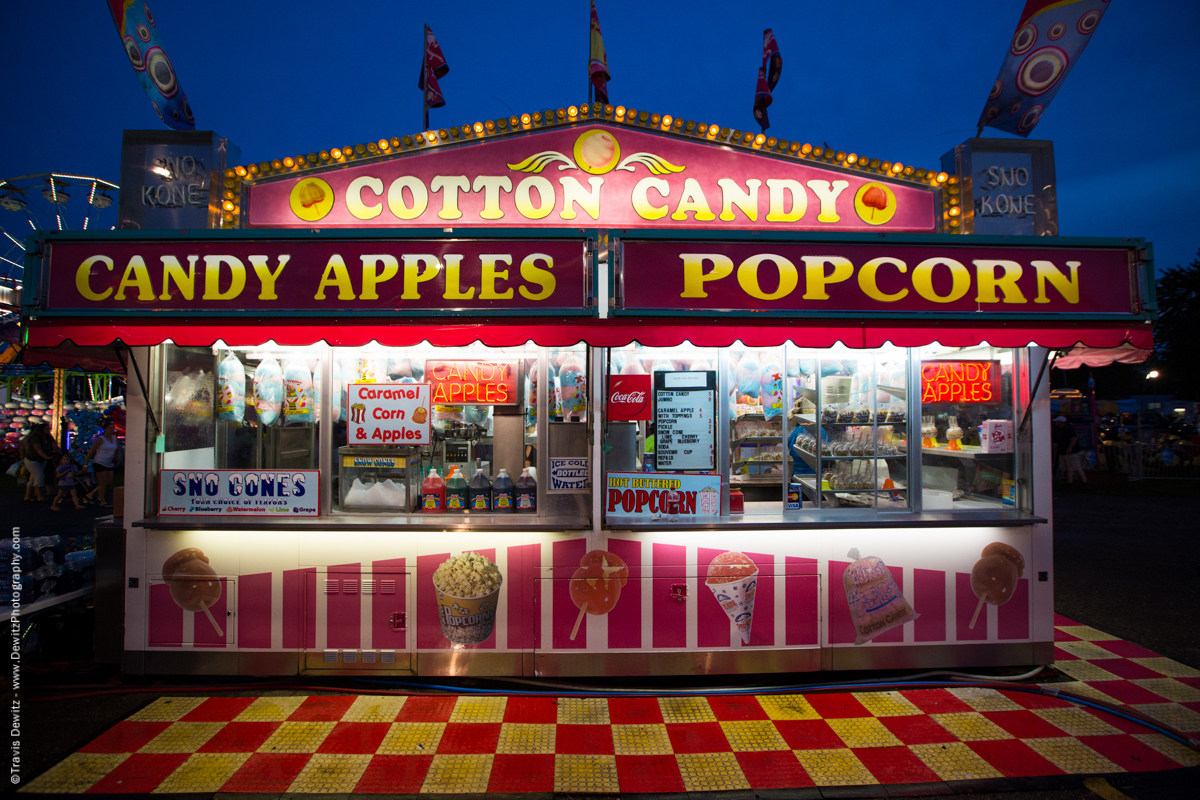 There is something alluring about summer at the county fair with the lure of a bustling midway lined with carnies that heckle and taunt you for the opportunity to win stuffed animals for your girlfriend. The unique sights, sounds and smells are un-parallel to any other event.  Nothing can match the thrill of the stomach-churning rides as light diesel fumes fill the air in competition with the aromas of deep fryers. Who can resist the cotton candy, funnel cakes, cheese curds, mini-donuts, anything on a stick and things fried that you never thought about frying. Carnivals can be likened to the make-up of a clown.  Clowns at first glance look fun and exciting but as you look closer, there seems to be a dark underbelly that can make a clown seem eerie and spooky.  Leaving the security of the main dirt walkway of a fair is like walking down a dark alley in Chicago with many unknowns that make you hastily turn back towards the light. Yet year after year we find ourselves walking amidst the dirt underneath our feet to our childhood roots as we breathe in our surroundings and feelings of times past. – read the rest here
Carnival Games at the Northern Wisconsin State Fair | 2014
---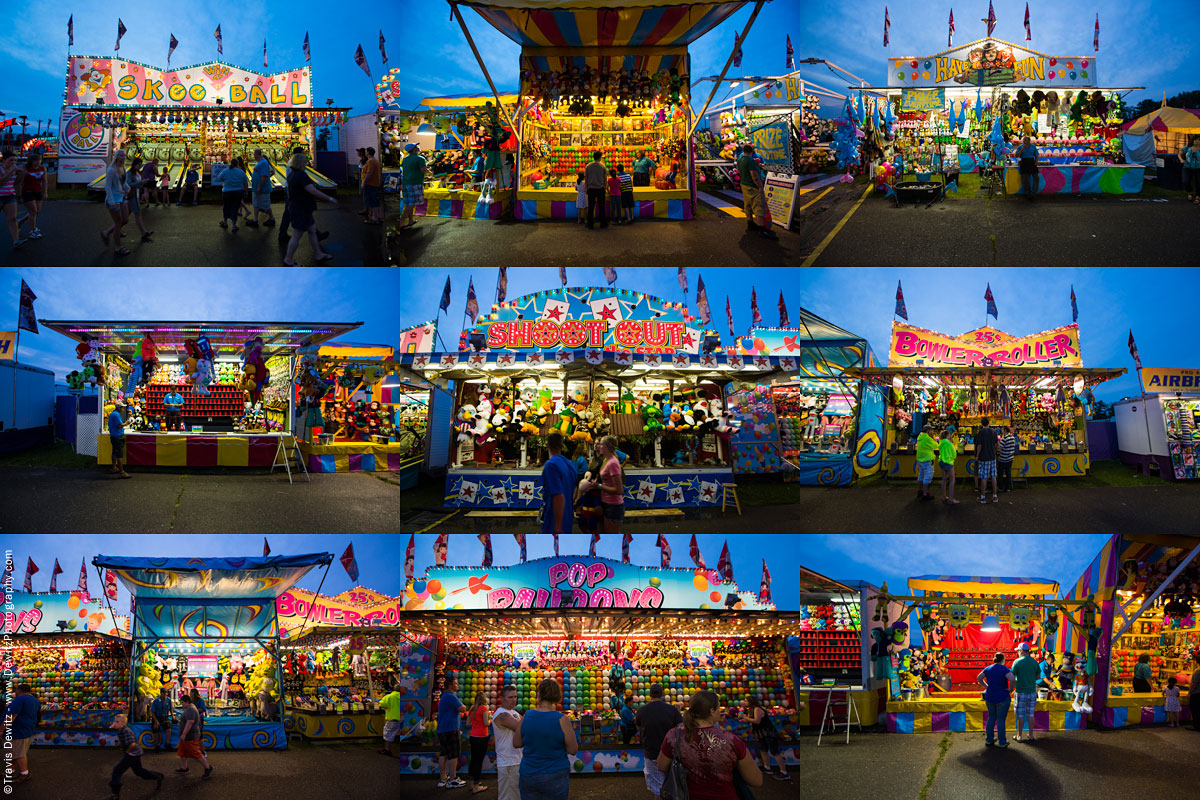 Carnival Food Stands at the Northern Wisconsin State Fair | 2014
---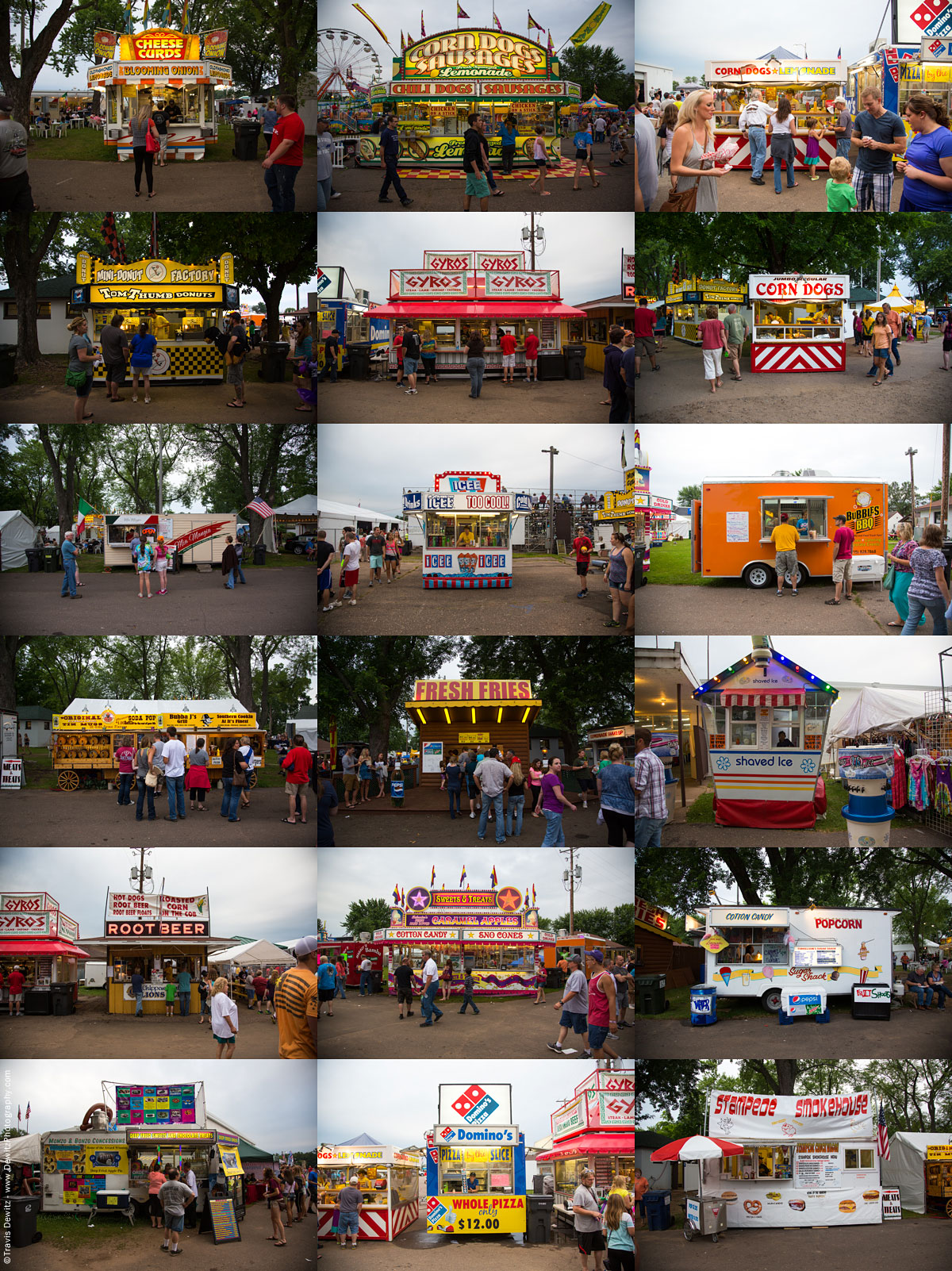 ---
"WHEN I STARTED 99% OF THE PEOPLE I WORKED WITH WERE HUSTLERS, CON-MEN, AND CRIMINALS.  THEY RAN FLAT STORES THAT NEVER GAVE OUT A PIECE OF STOCK UNLESS IT WAS TO THE LOCAL HEAT'S WIFE; THE RAN ADD-UP GAMES, GAFFED JOINTS, AND WOULD TRY TO GET A MAN'S LAST FREAKING DOLLAR IF HE COULD.  AT NIGHT THE LOT WAS FULL OF ROLLING CRAPS GAMES, HOME-MADE HOOCH, AND LADIES MAKING FEW EXTRA DOLLARS THE 'OLD FASHIONED WAY'. THE MEN THAT WORKED THE CARNIVALS WERE HARD MEN AND SOME OF THEM DOWN RIGHT MEAN.  BEEF WERE NOT HANDLED AT THE OFFICE, THEY WERE HANDLED INSIDE THE STOCK TRUCK, OR BEHIND THE DONNIKERS."  ~ CARNIVAL WAREHOUSE
---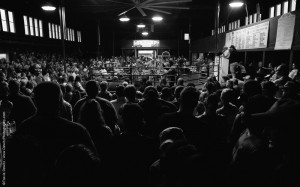 Black and white images tell a powerful tale and let the subject speak for themselves; they are raw, stripped back, and allow you to feel something authentic. While state fairs are full of colorful images and vibrant details; I wanted to capture the feel and history of a time that we weren't privileged to be a part of.
Click to View the Black and White Photo Series from the 2014 Northern Wisconsin State Fair.
---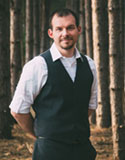 Travis Dewitz is a remarkable photographer in the Chippewa Valley. He is well known for photographing local sceneries, landmarks, venues, buildings and people in various and ingenious ways. Though you may not know him personally, his work provides a unique foundation of our local community and his photographs are unmistakable. Dewitz's pictures are an impressive feat and preserve a moment; long after our travels are over, and our memories faded, photos are what remind us of the adventures we had and the connections to the people we met. Learn More About Him Here | Buy His Book Here
---
Like and Share With Your Friends and Family.