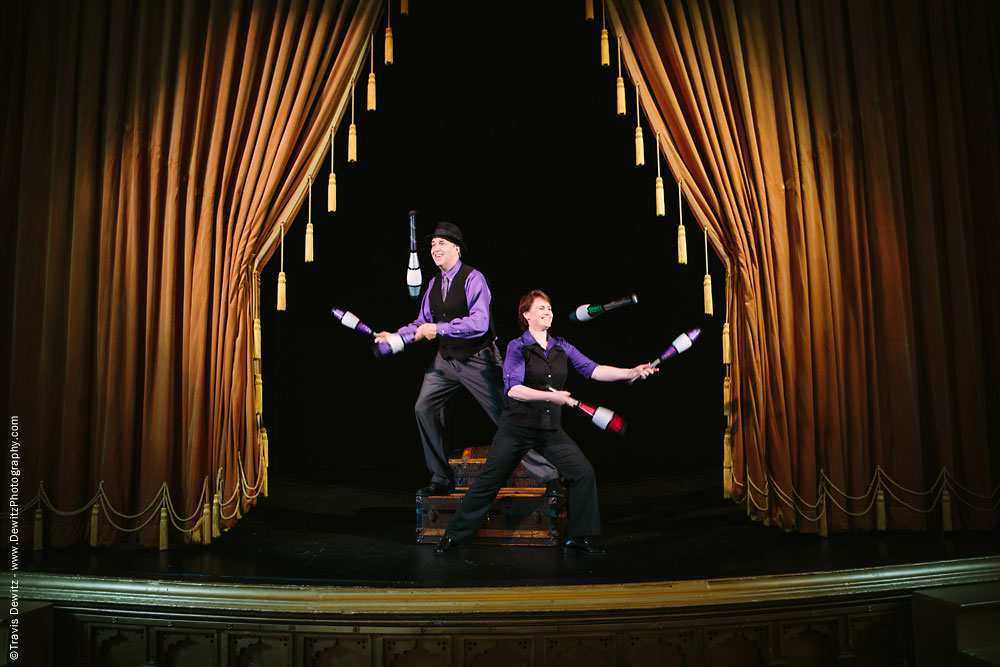 Feature 5 | Selection of Five Images From my Latest Environmental Portrait Shoot
This Feature 5 is of the comedy juggling duo In Capable Hands made up of husband and wife team, Steve Russell and Kobi Shaw. I photographed them last year but the recent news of Kobi's recent TV appearance on The Ellen DeGeneres Show spark my memory of this post waiting to be put together, one of many. This portrait session was for a new revamp of their commercial advertising photos used across all of their media platforms from websites to banners. Most of the photography was taken at the Mabel Tainter Theater in Menomonie, Wisconsin which is an amazing place. This theater was recently on CNN's 15 of the world's most spectacular theaters list. (link) Not to leave Steve out, he has been The Tonight Show with Jay Leno.
If you would like more info about In Capable Hands, visit their website –  www.incapablehands.com
You can also see Steve Russell's Feature 5 here.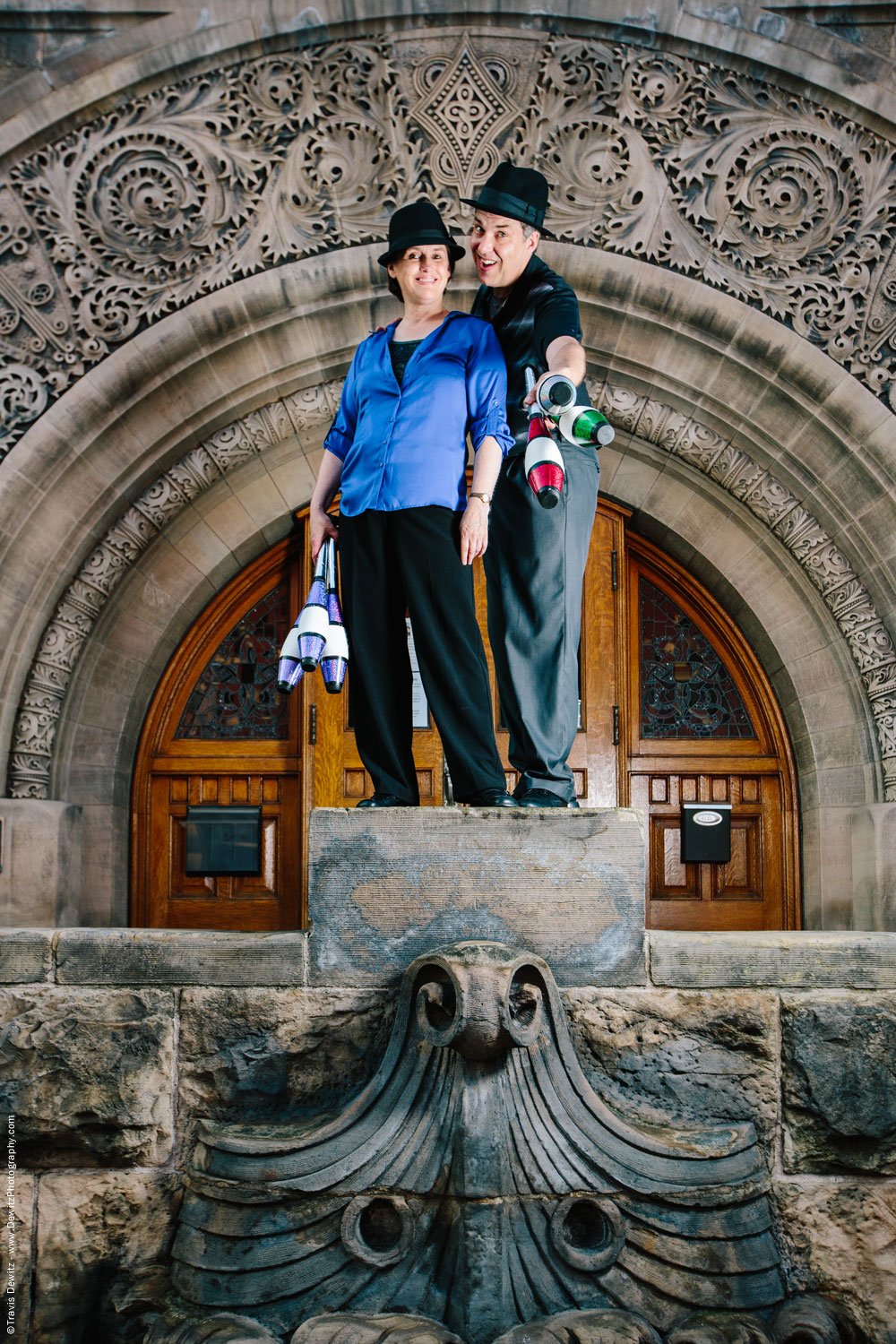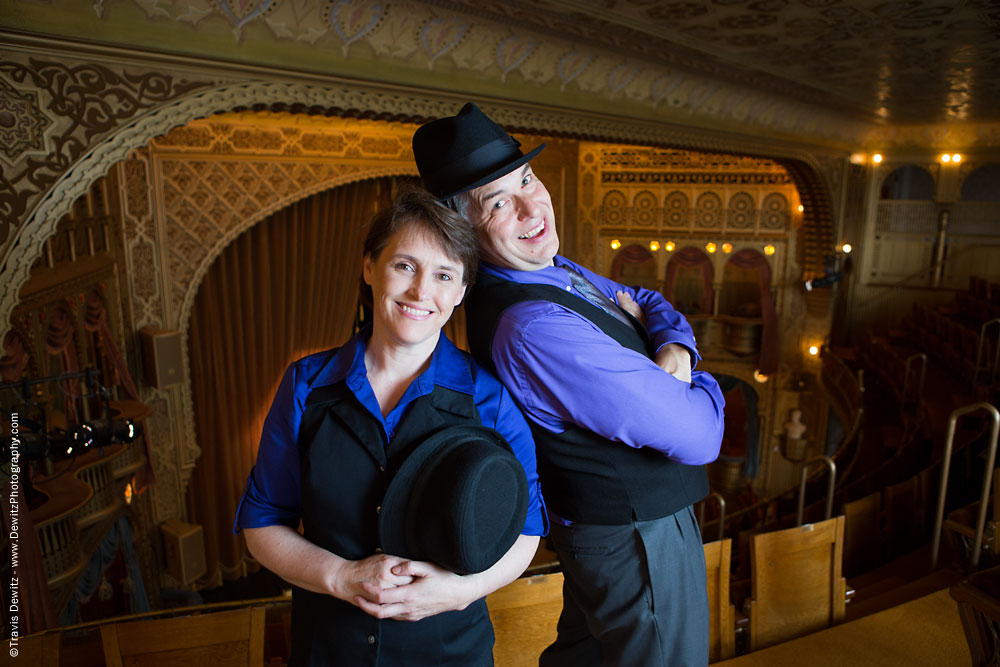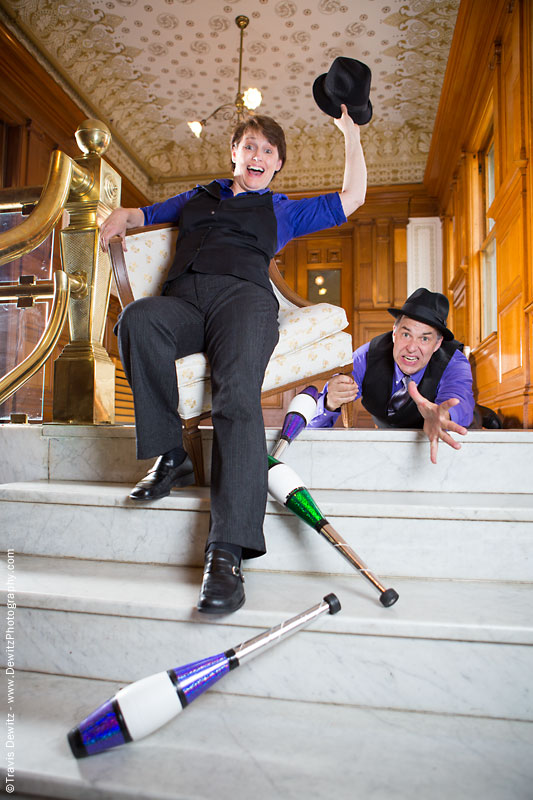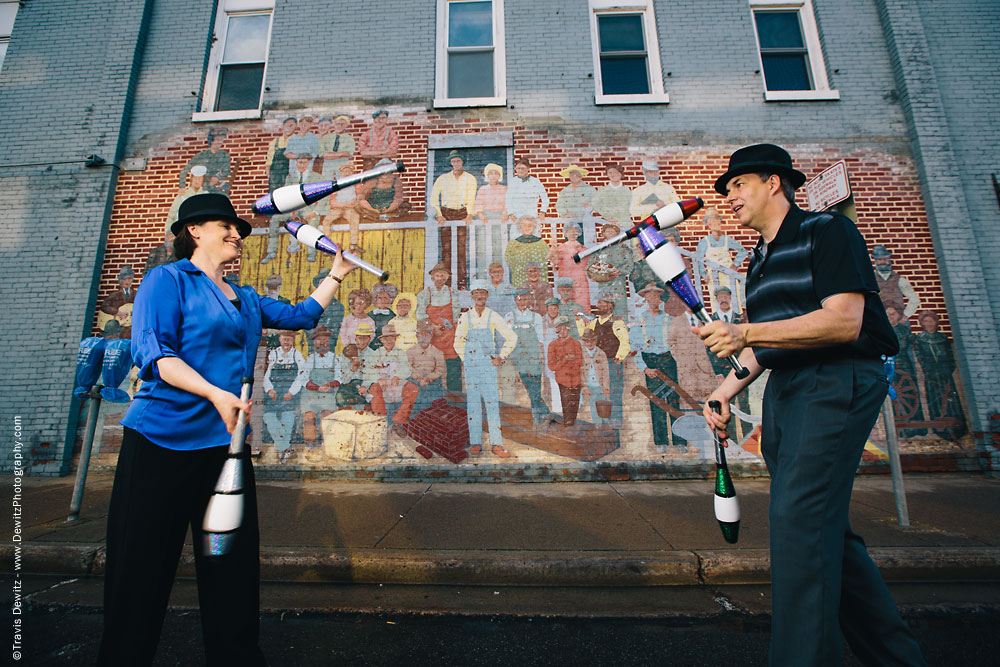 ---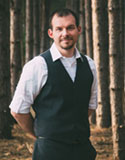 As an established and versatile photographer I work in many genres of photography. Environmental Portraiture allows me to connect my genuine curiosity of my subject into a visual timeless story through the creation of their  portrait. Working with the naivety and quiet beauty of people fascinates me as I engage in the essence of who they are and their true sense of identity. I photograph the emotion and personality in their everyday being through deliberate details and natural flair. My yearning is to naturally engage you doing what you love and the essence of who you really are. 
---
Like and Share With Your Friends and Family!