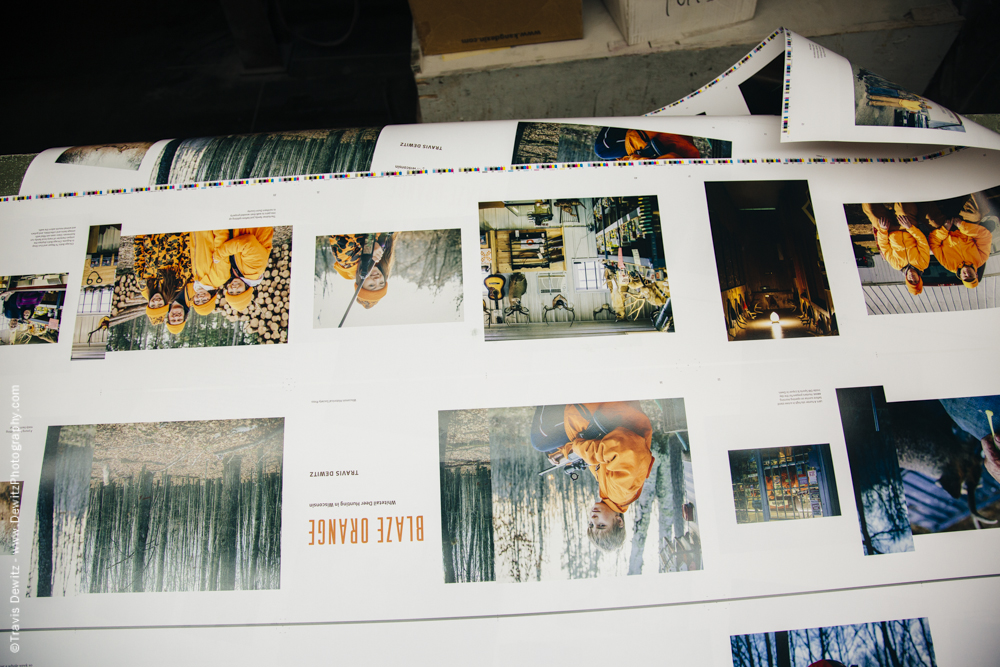 The most exciting part of the entire creation process so far for my book, Blaze Orange, happened today. I was able to watch the pages coming hot off the press. Blaze Orange is being printed at Worzalla Publishing in Stevens Point, Wisconsin.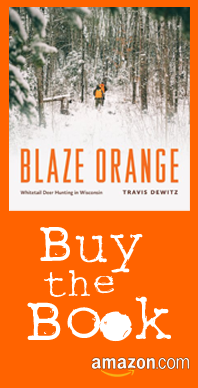 Before I go on I will mention that the people at Worzalla are absolutely amazing. The day started with a tour of their facility, which is huge with many books in various stages of completion throughout the plant. Book titles running through the plant included: The Simpsons, Nat Geo, Where the Wild Things Are, and Disney's Frozen. The very start of the tour you could tell quality and color accuracy are very important to them; from the equipment they use,to the people to the checks they have in place. One of the first stations was where the negative plates are created. Note the yellow lights used to keep the plates from being exposed. The plates are fed into a laser etching machine before being exposed. The printing plates are used to transfer the ink to a rubber mat and from the rubber mat to the paper inside the printing press. The plates for Blaze Orange are fitted on the Roland 800 Printing Press. This particular press was 22 years old. One of the operators had 40 years of experience. As sheets were running on the press, two operators constantly continued to pull sheets out and check them and make adjustments. Once a run was done, they moved all the sheets on a pallet to let the varnish dry. They then switched the plates on the press for the next run. Once the press was started back up they would need to make all the adjustments for alignment and color density before useable sheets would start to be stacked. It was an amazing process to watch and learn about. One of the most amazing aspects of my book is that it is pretty much 100% Wisconsin made. The photos are all from within our border, the Wisconsin Historical Society in Madison, Worzalla in Stevens Point, and even the 100# Sterling Premium Dull New Age paper is from one of their Wisconsin  plants. I am very excited to share this with you.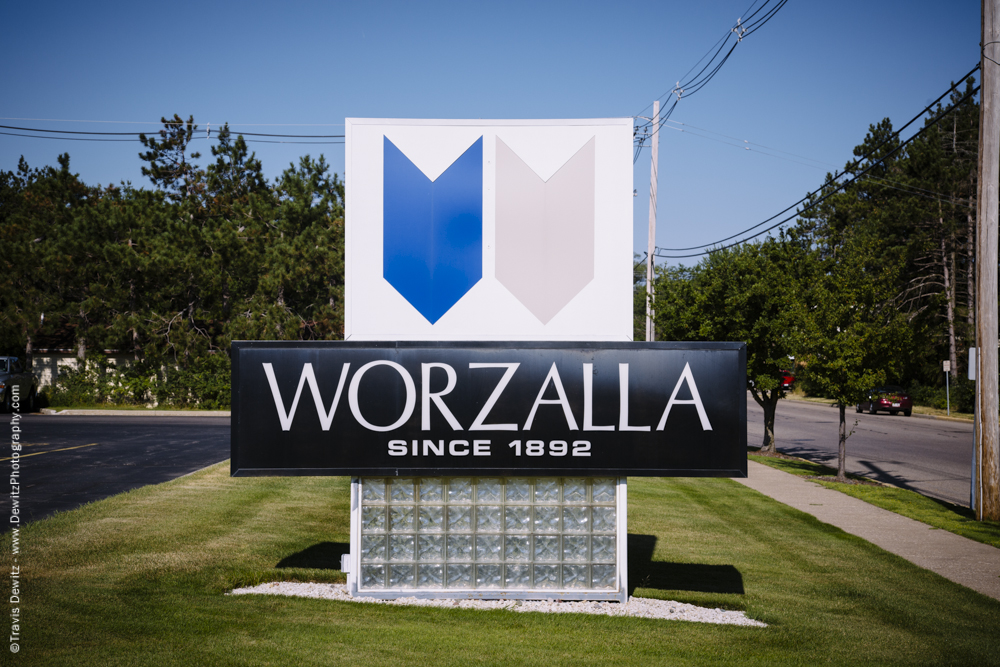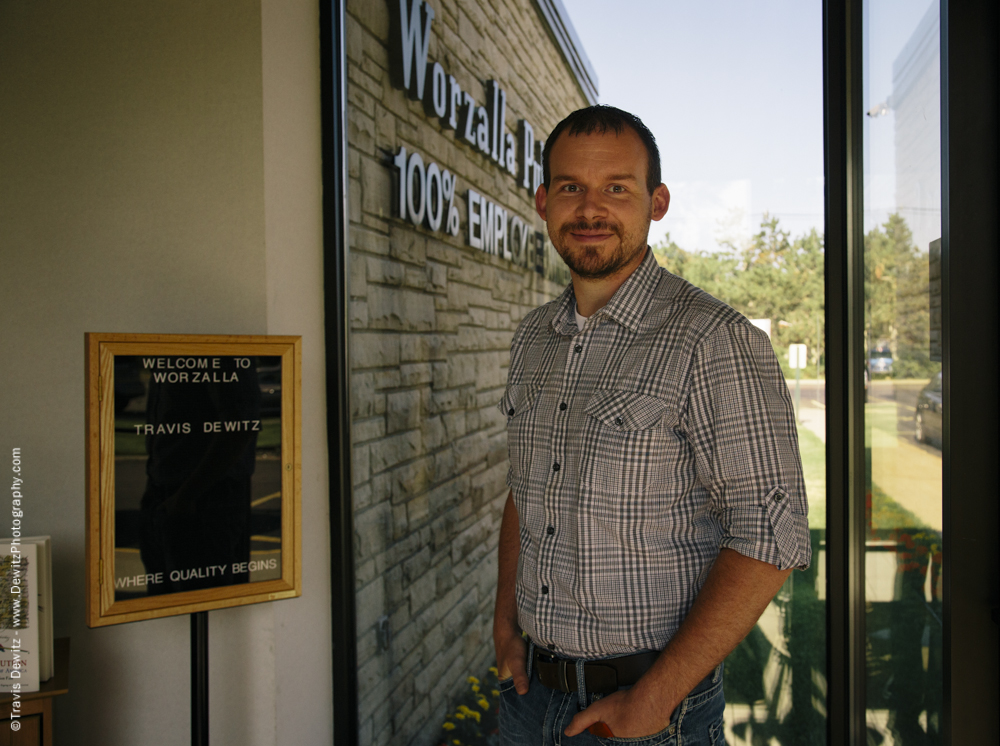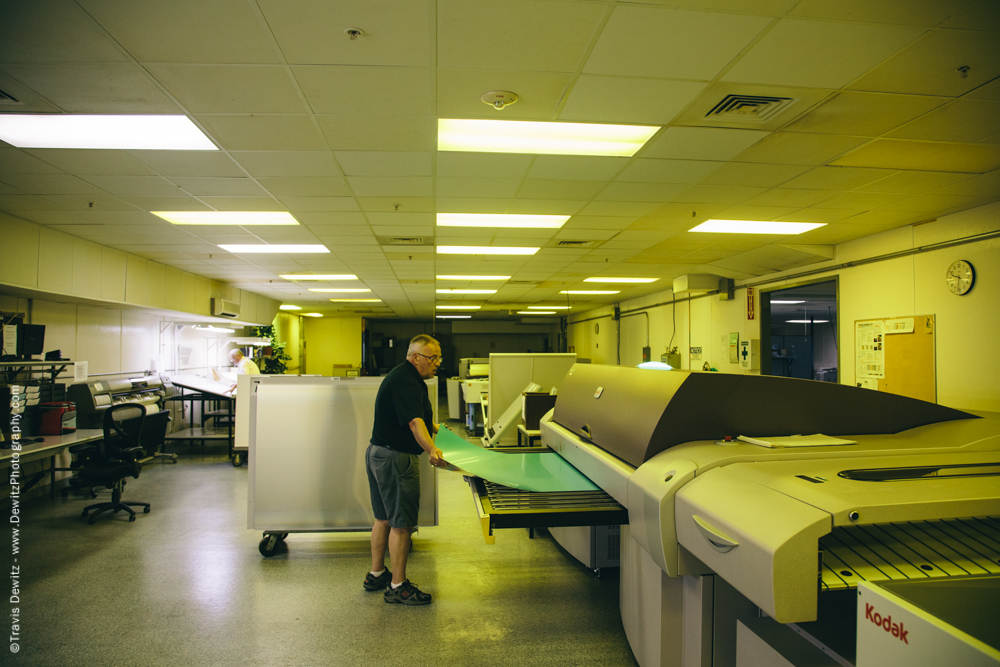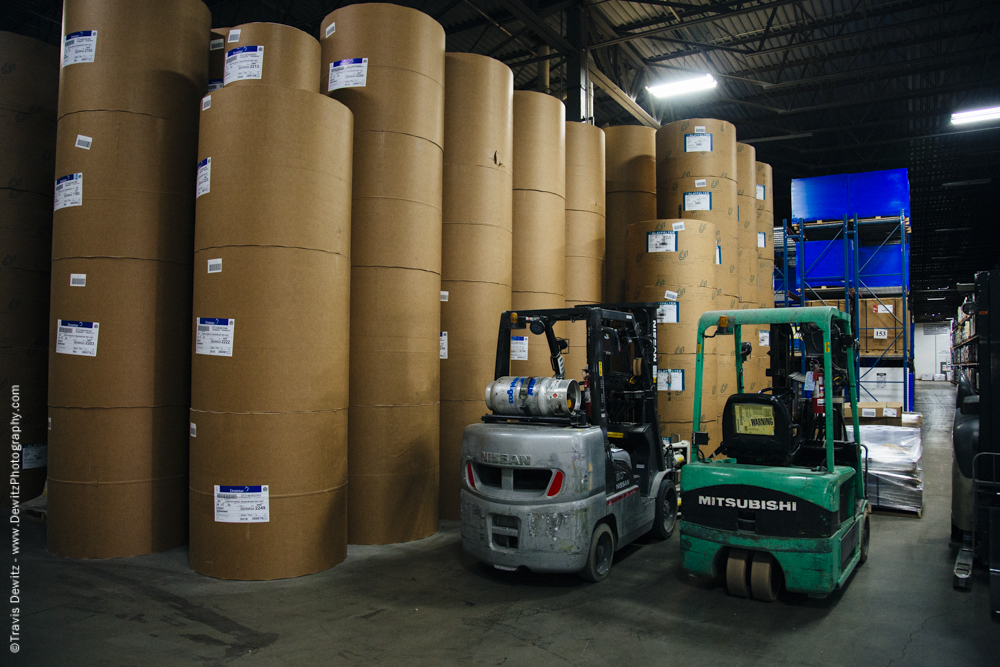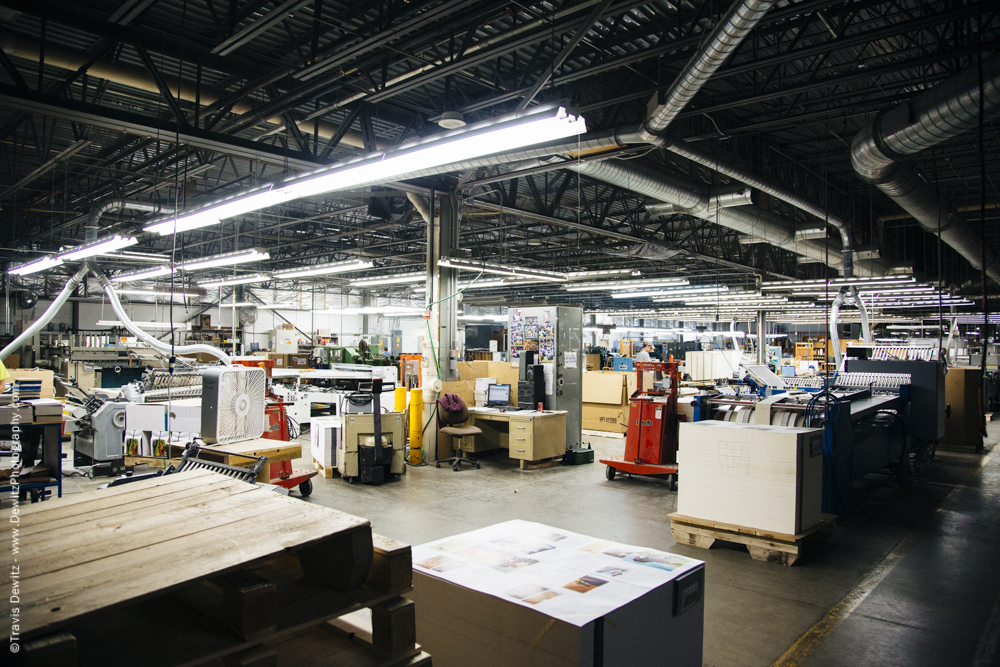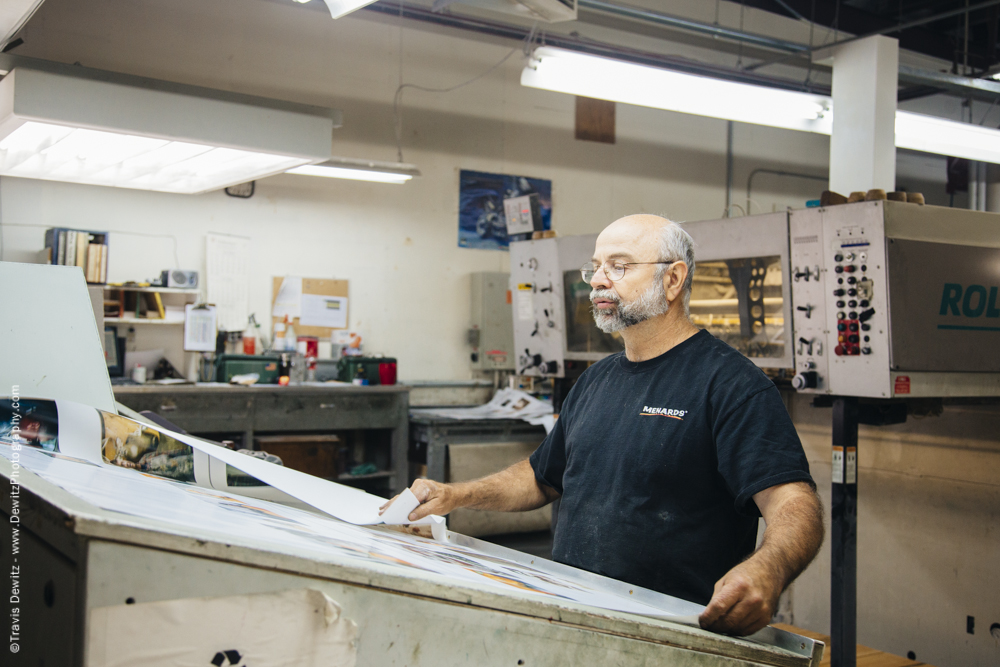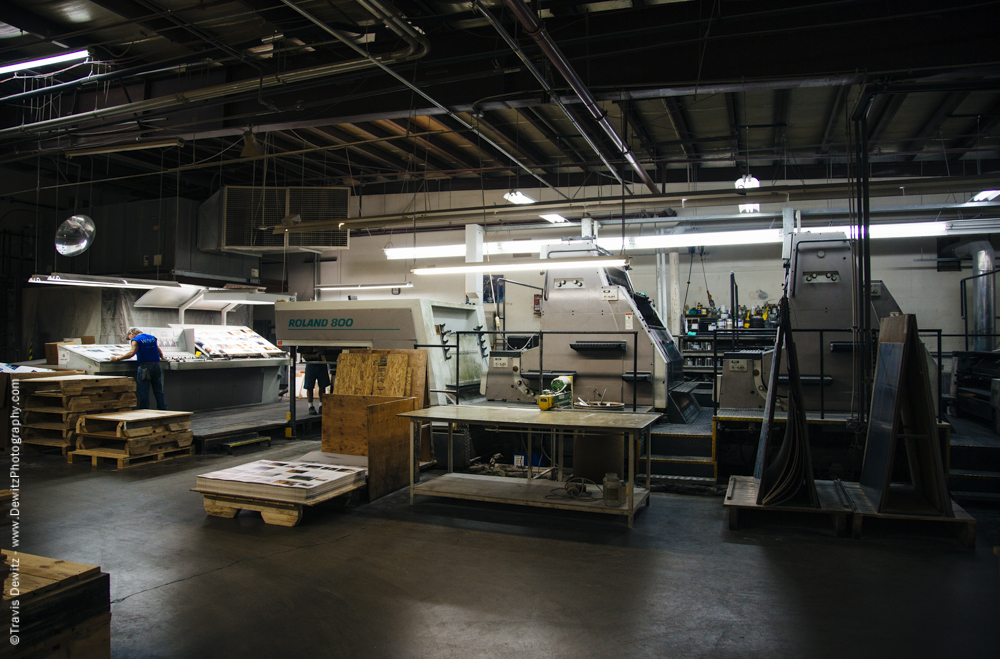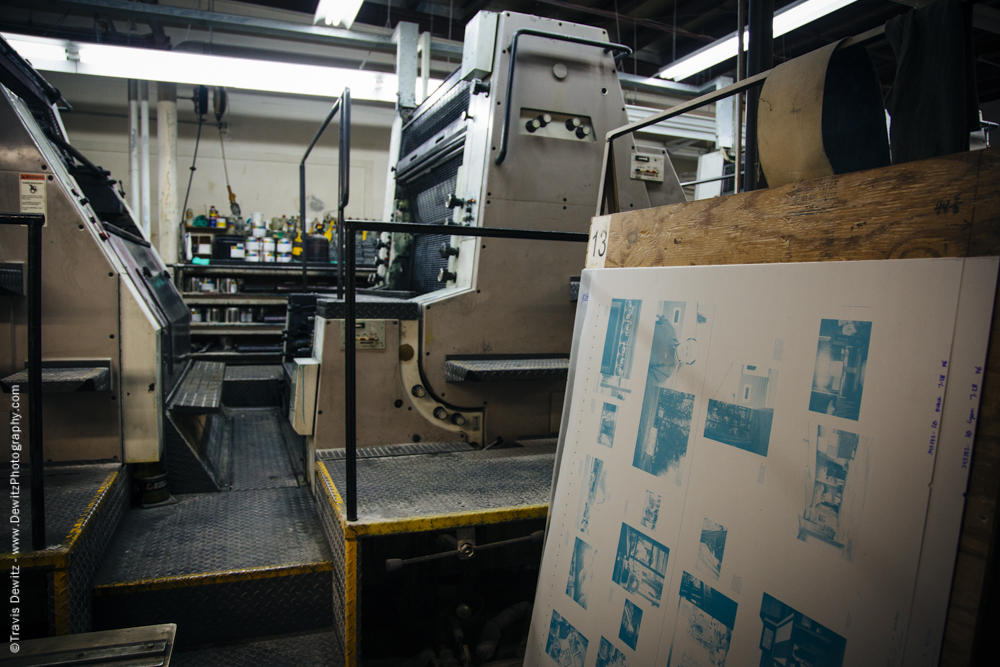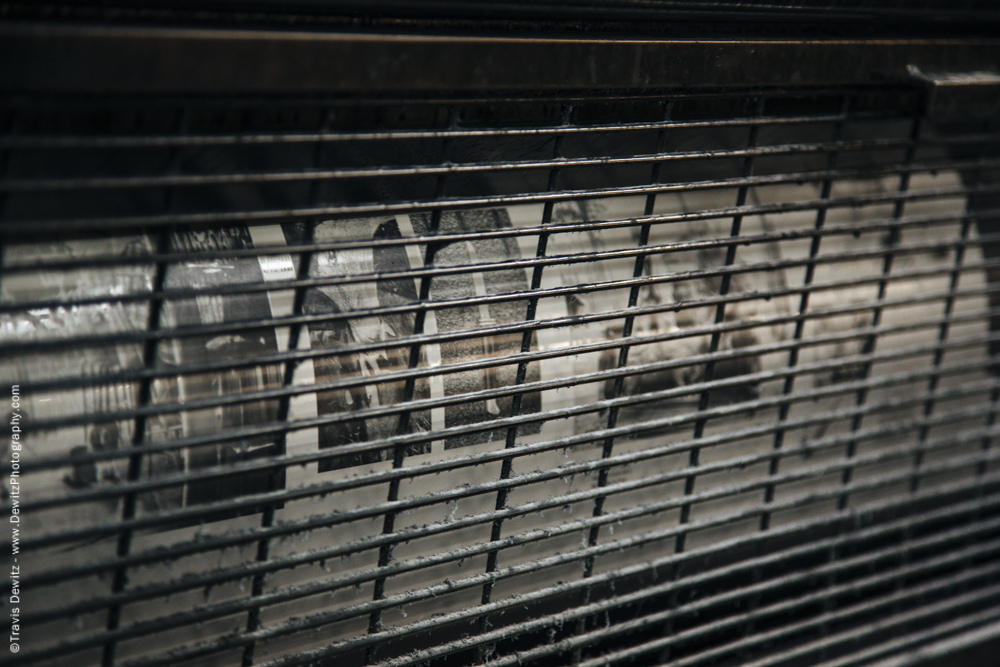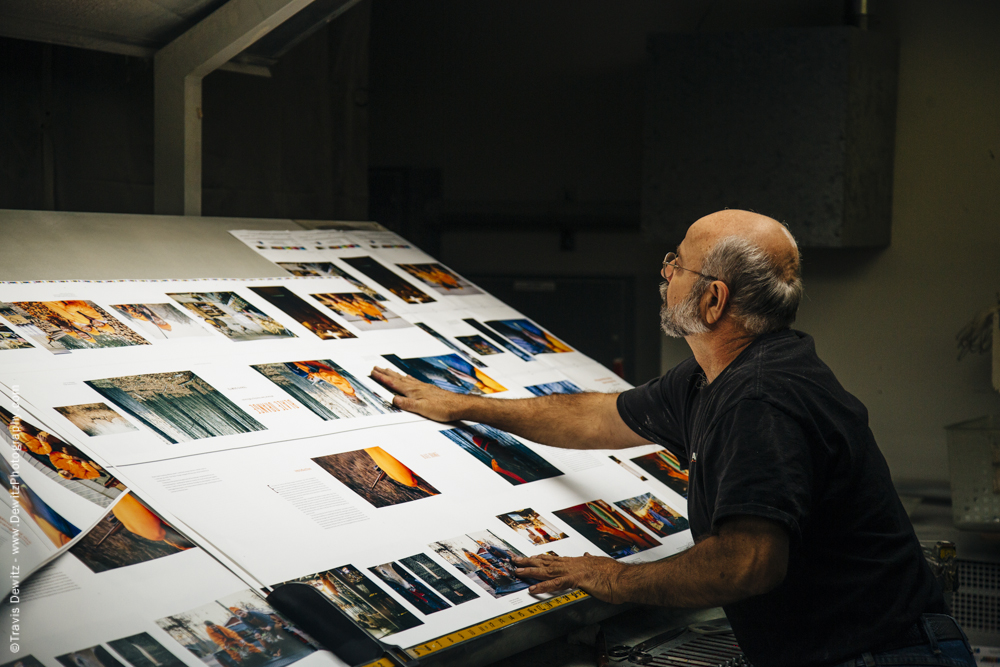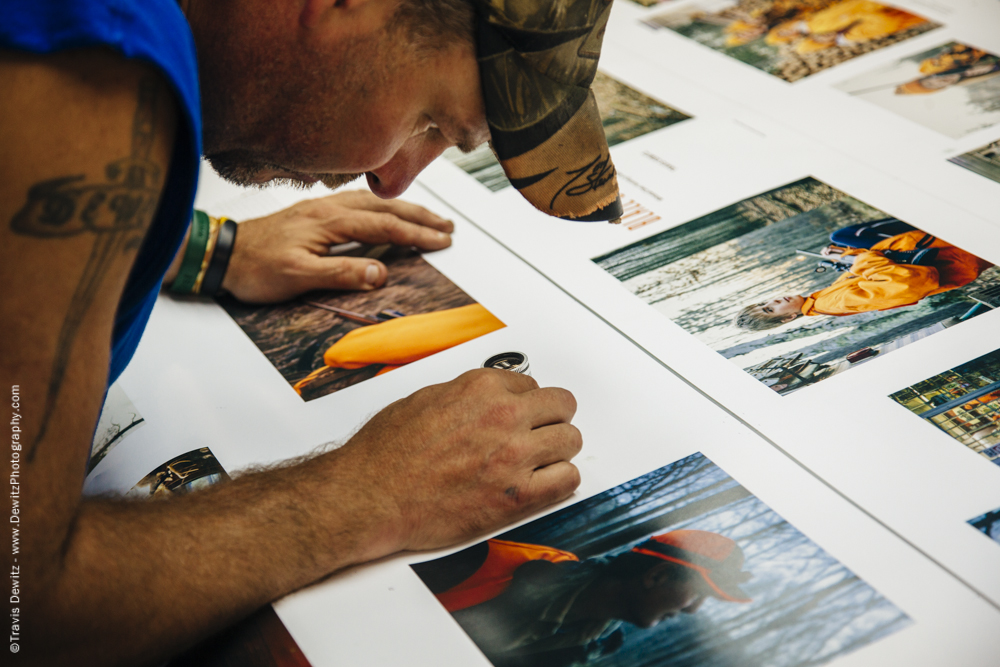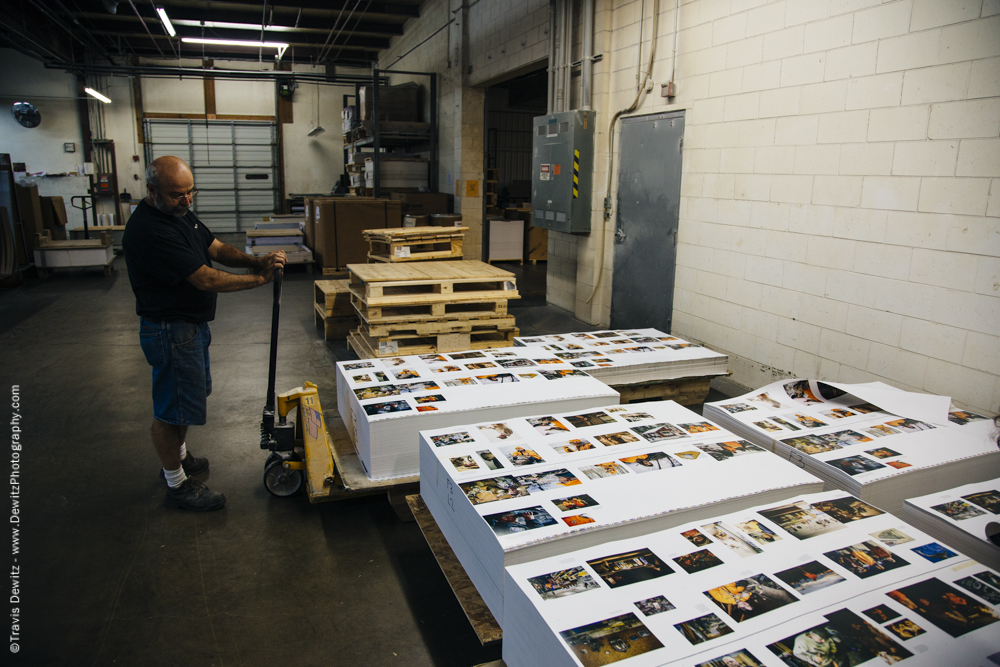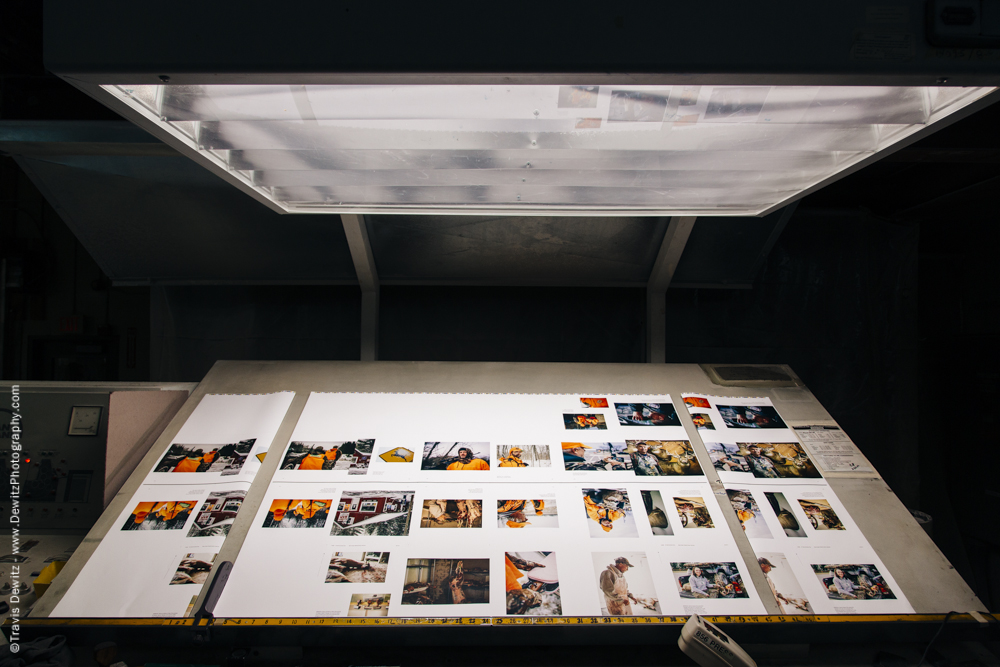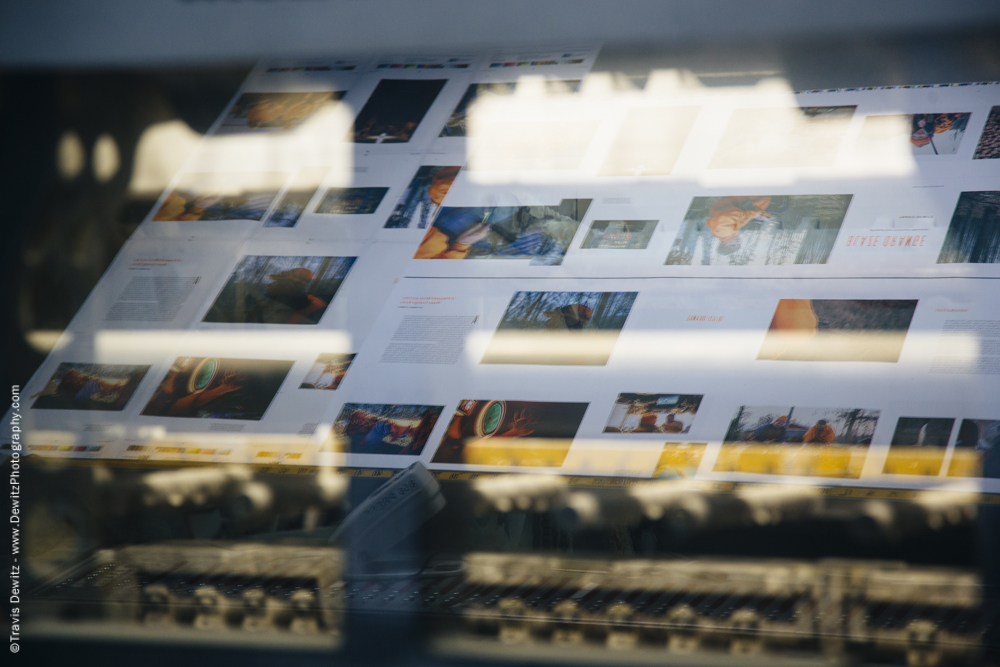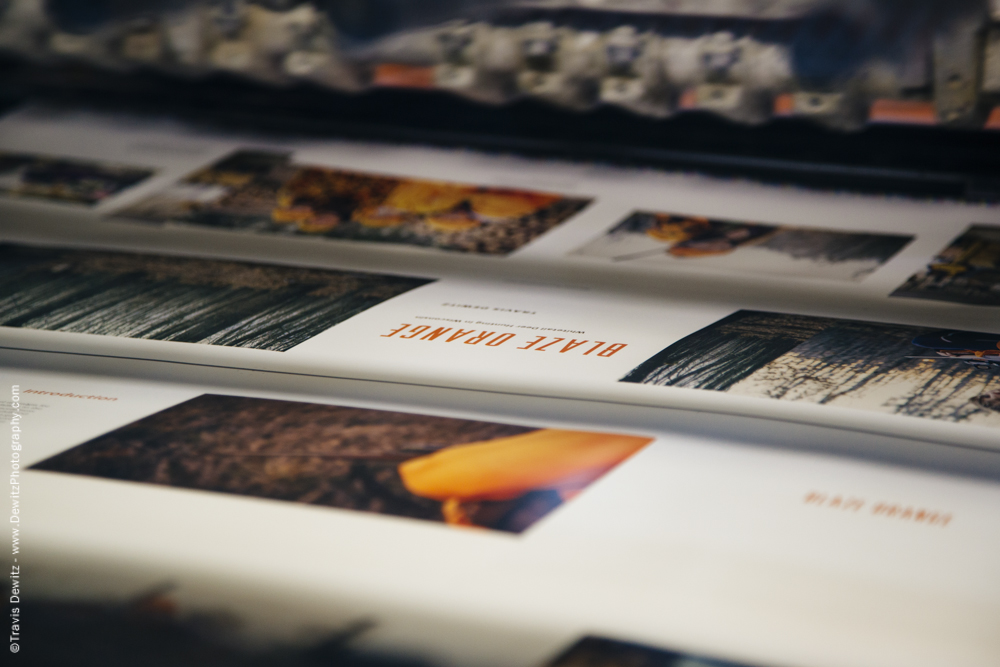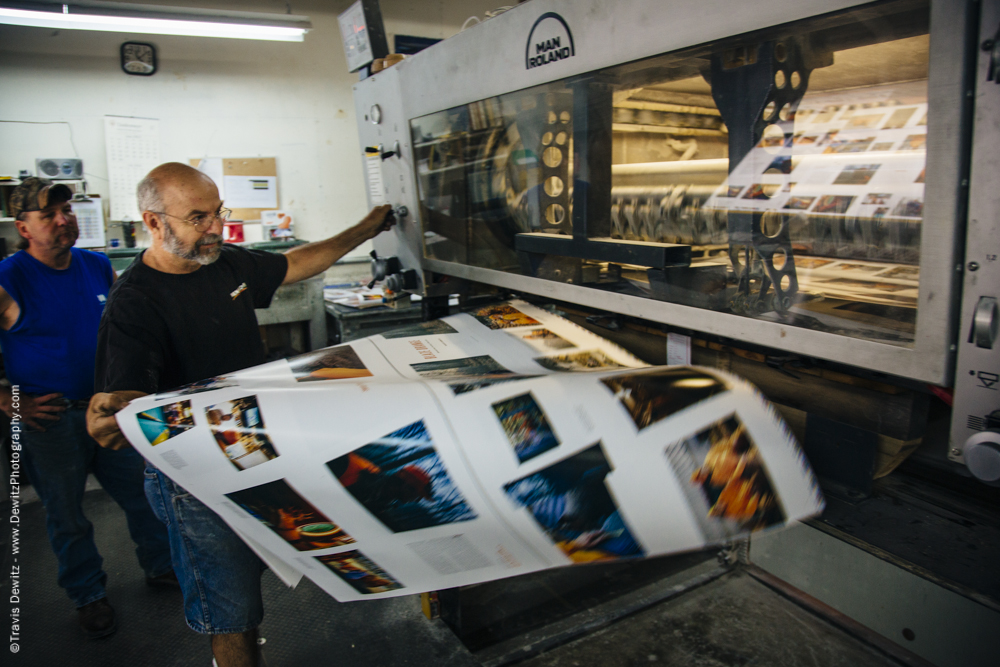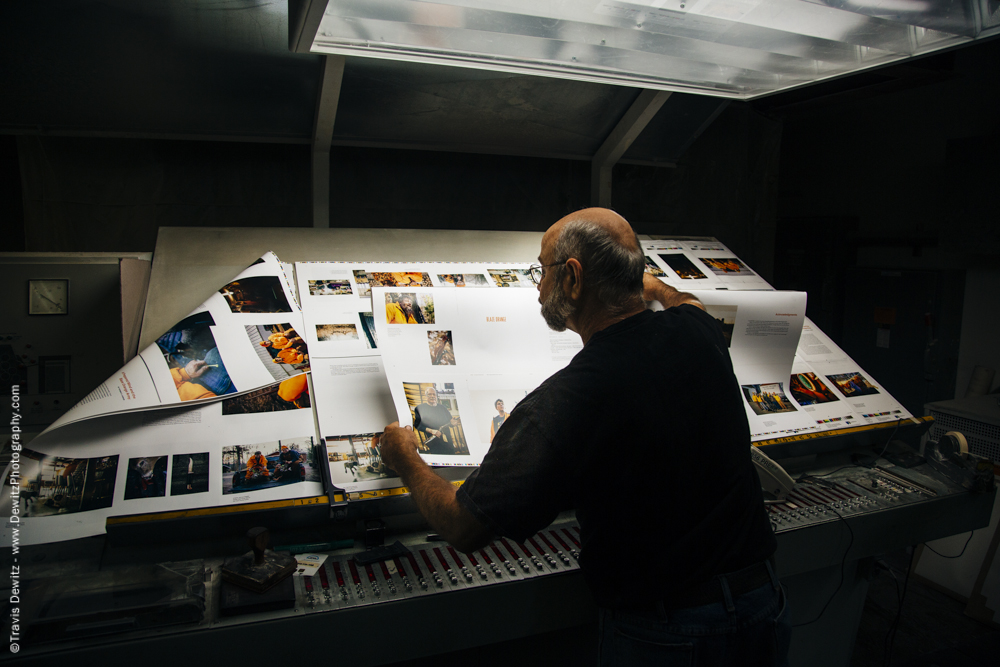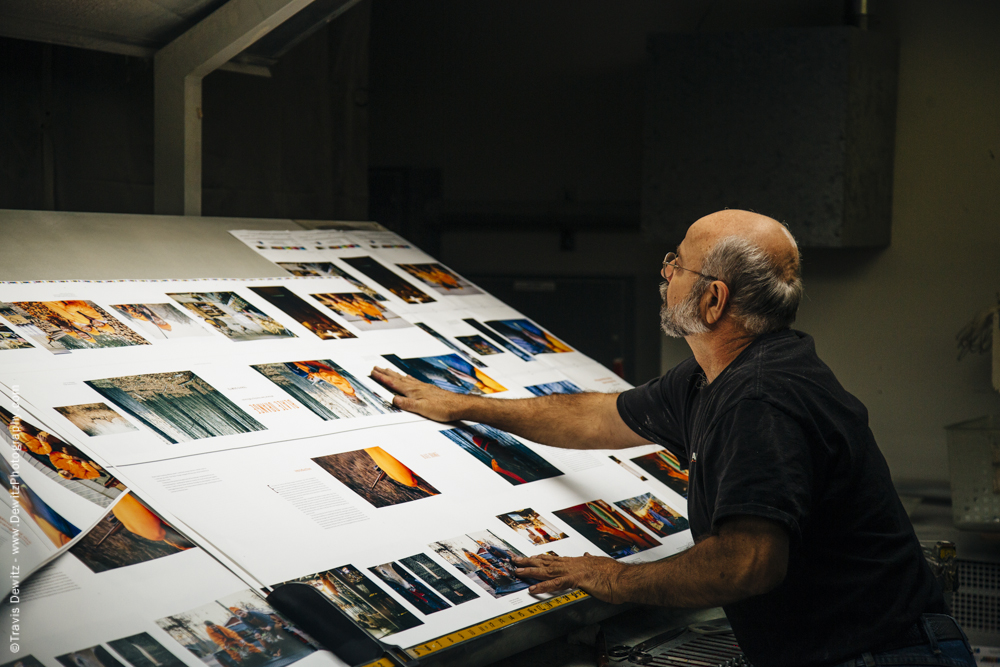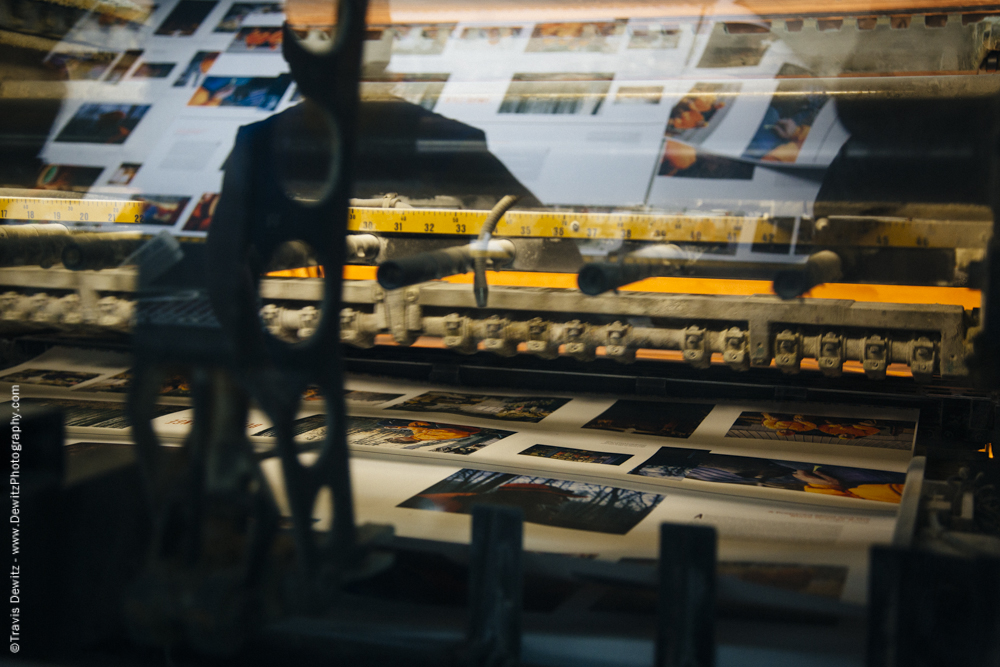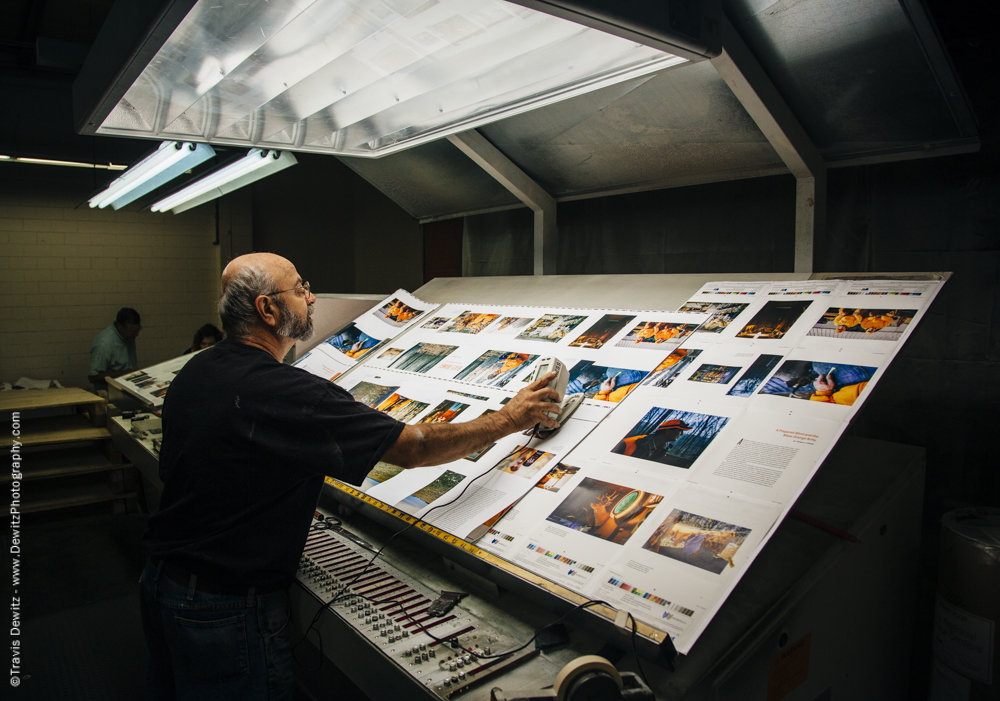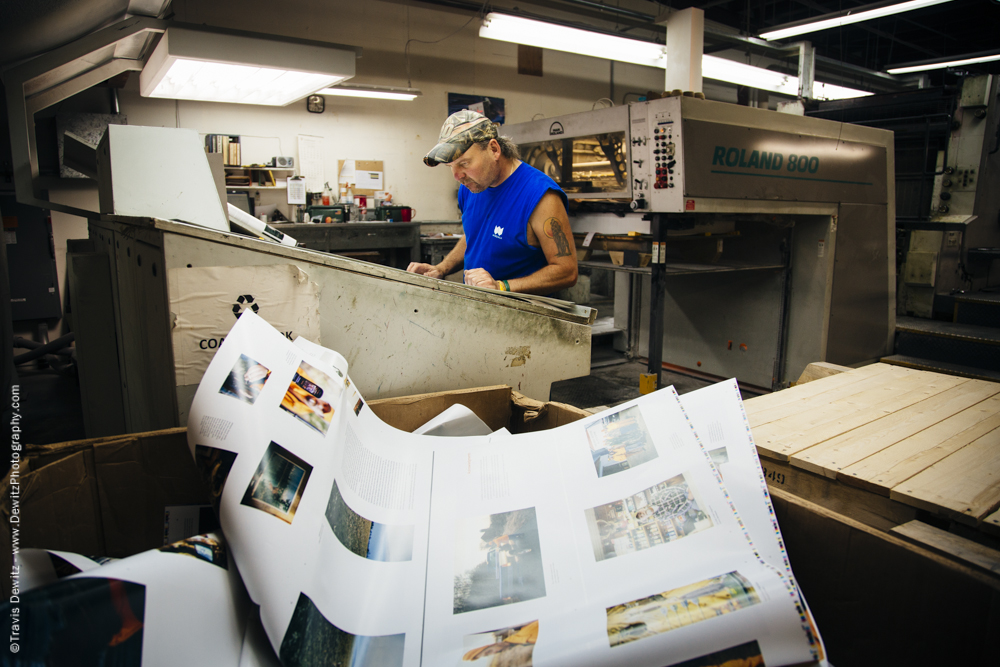 ---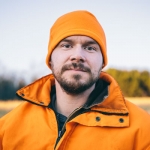 About the Author – Travis Dewitz is the owner of Dewitz Photography in Eau Claire, Wisconsin. He has a deep passion for photography and loves environmental portraits along with documentary photography. Having lived in Wisconsin his whole life and growing up in the woods of western Wisconsin, Travis has an inside knowledge of the once a year whitetail gun hunting season. He personally knows the tradition and family ties to the cult like blaze orange wearing hunters that live for the 9 day season.
---
Like and Share With Friends and Family.