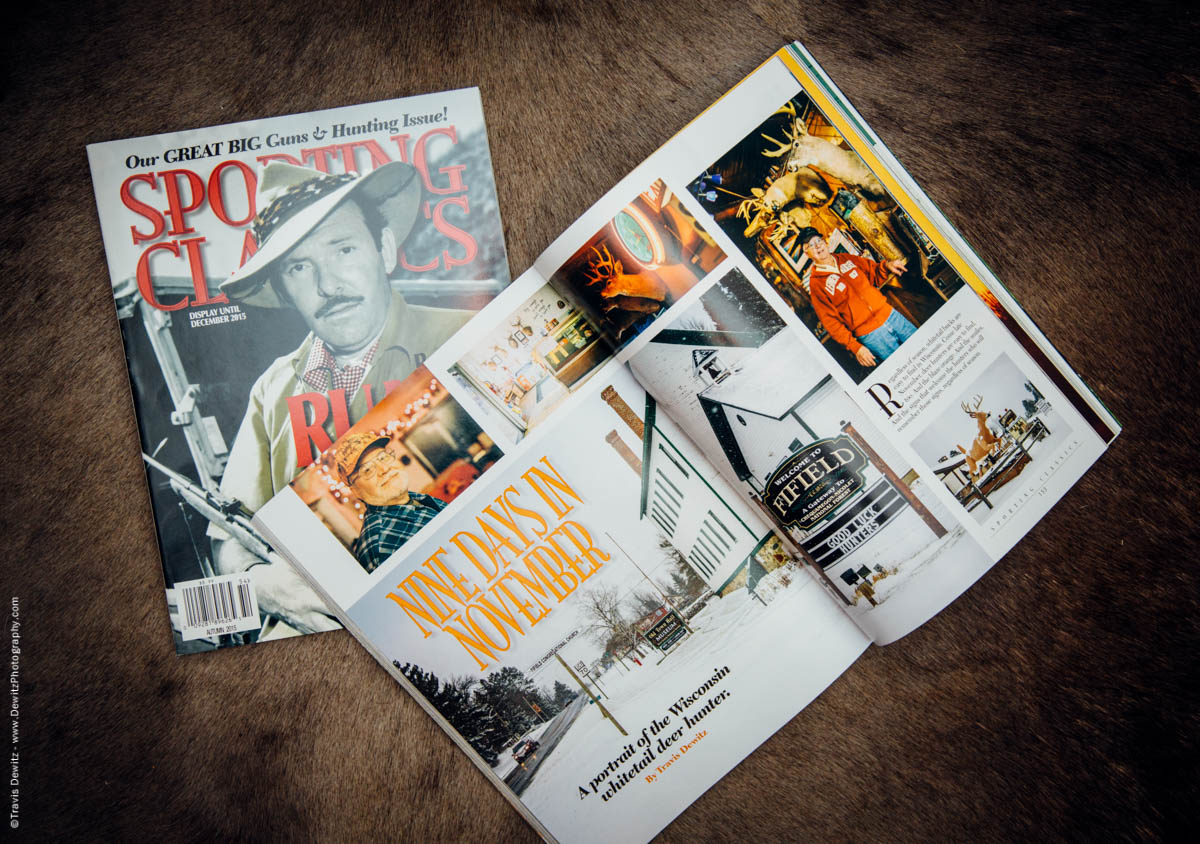 Sporting Classics' Autumn Guns & Hunting Issue features my article, Nine Days in November, highlighting photos from my book Blaze Orange. It has been just over a year since my book release and it is still just as exhilarating now to reflect about the hunt as it was then. I am eager to see that there is still anticipation for the book from those that truly appreciate the season of the hunt. A phone call from Iowa resonates with me as the gentleman on the other end of the phone was so taken back by my images from this article that he could not wait to receive his copy of Blaze Orange – Whitetail Deer Hunting in Wisconsin.
"He takes us from the grainy darkness of predawn on opening day, to the gritty meat lockers that fill up after the season has closed. The book is fascinating and begs the viewer to travel along on the journey of the hunt."
S. SCHEEL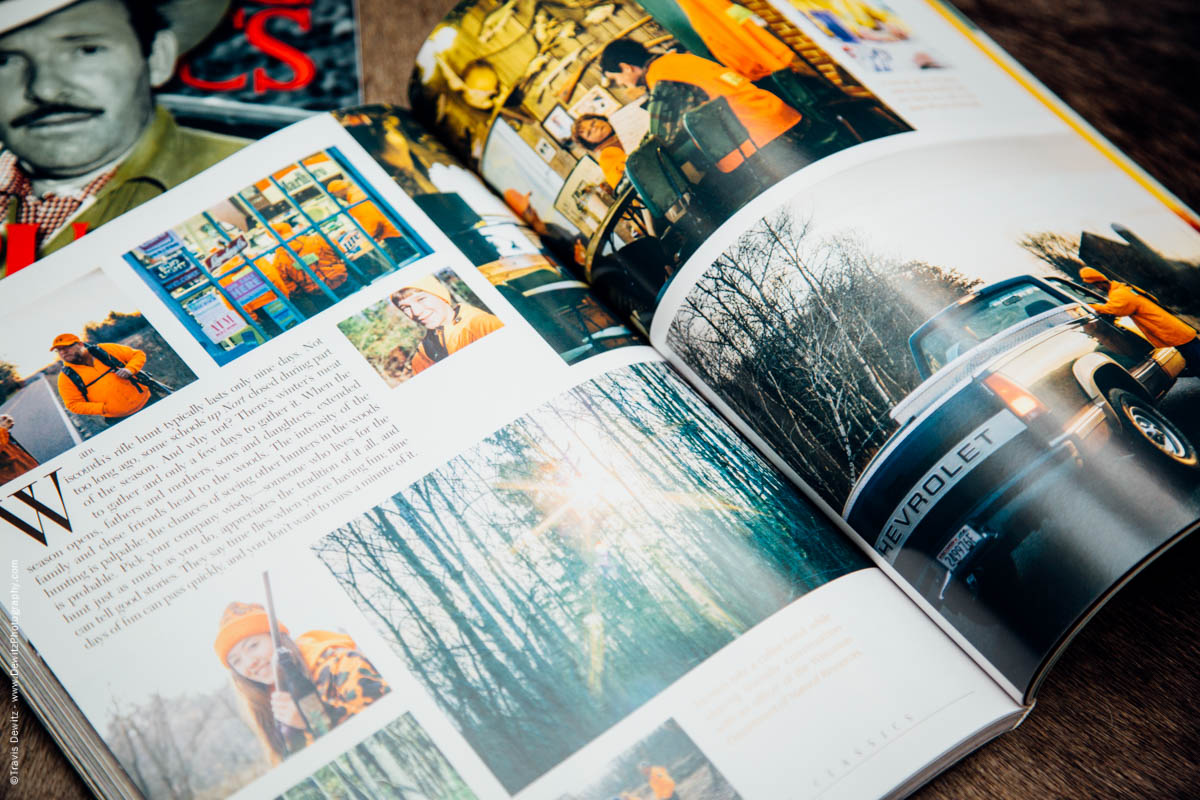 ---
In Blaze Orange, photographer Travis Dewitz captures the joy, excitement, and camaraderie of deer hunting in Wisconsin. A lone hunter in a tree stand as dawn arrives. A girl and her grandfather scanning a field in the fresh snow. Tired hunters laughing around the evening fire back at camp. These are snapshots of a culture touchstone. With more than 600,000 hunters taking to the fields and woods of the state each year, the whitetail deer season is by far Wisconsin's largest sporting event. Dewitz documents the hunt and more as he rides along with hunters and a game warden, visits local mom-and-pop stores where hunters gather, and records the industries that operate alongside the deer season—a taxidermist and knife maker, butchers and sausage makers. The result is a stunning and keen-eyed chronicle of one season of the Wisconsin deer hunt. Want to know more?
---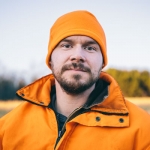 About the Author – Travis Dewitz is the owner of Dewitz Photography in Eau Claire, Wisconsin. He has a deep passion for photography and loves environmental portraits along with documentary photography. Having lived in Wisconsin his whole life and growing up in the woods of western Wisconsin, Travis has an inside knowledge of the once a year whitetail gun hunting season. He personally knows the tradition and family ties to the cult like blaze orange wearing hunters that live for the 9 day season.
---
Like and Share With Your Friends and Family.