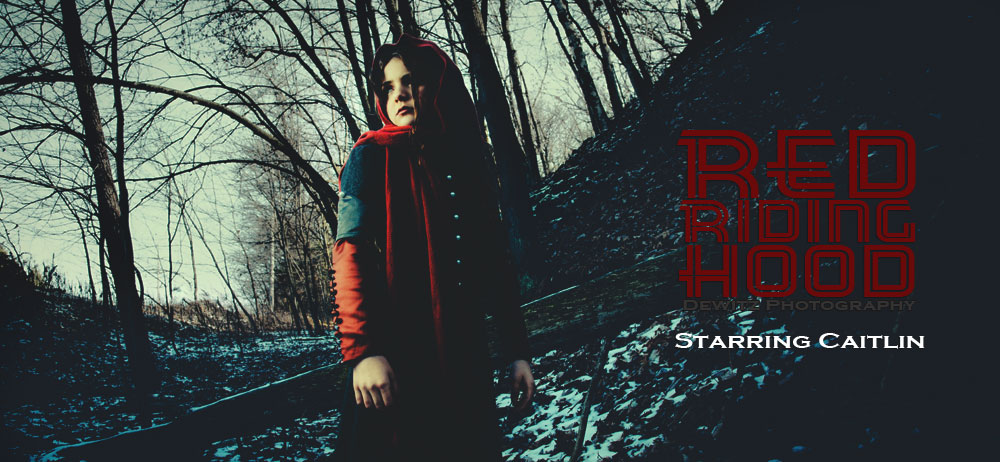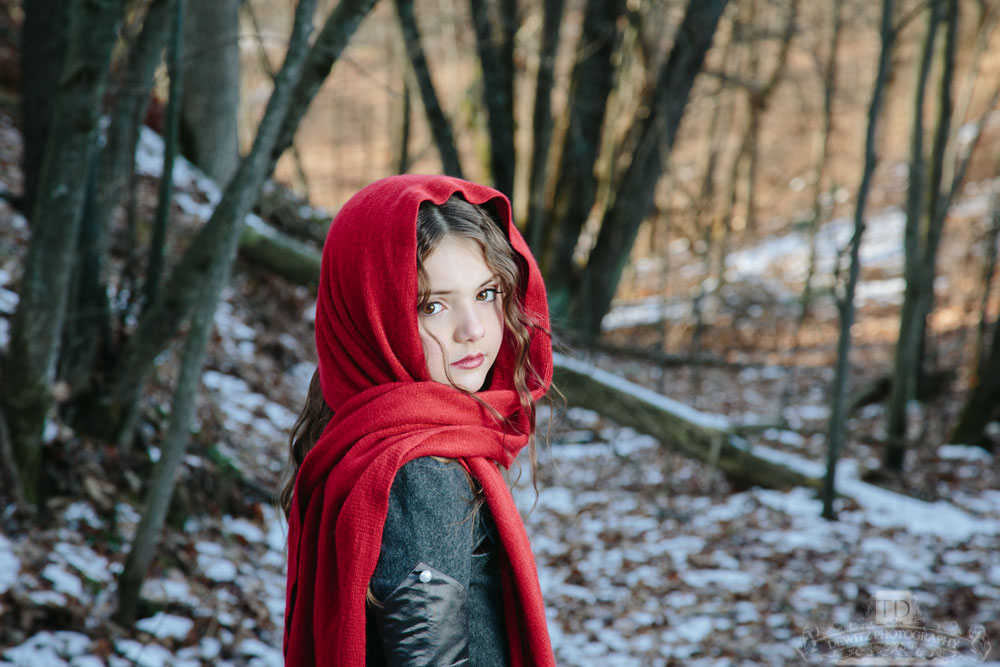 Little Red Riding Hood by Brothers Grimm
Once upon a time there lived in a certain village a little country girl, the prettiest creature who was ever seen. Her mother was excessively fond of her; and her grandmother doted on her still more. This good woman had a little red riding hood made for her.
It suited the girl so extremely well that everybody called her Little Red Riding Hood.
One day her mother said to her: 'Come, Little Red Riding Hood, here is a piece of cake and a bottle of wine; take them to your grandmother, she is ill and weak, and they will do her good. Set out before it gets hot, and when you are going, walk nicely and quietly and do not run off the path, or you may fall and break the bottle, and then your grandmother will get nothing; and when you go into her room, don't forget to say, "Good morning", and don't peep into every corner before you do it.'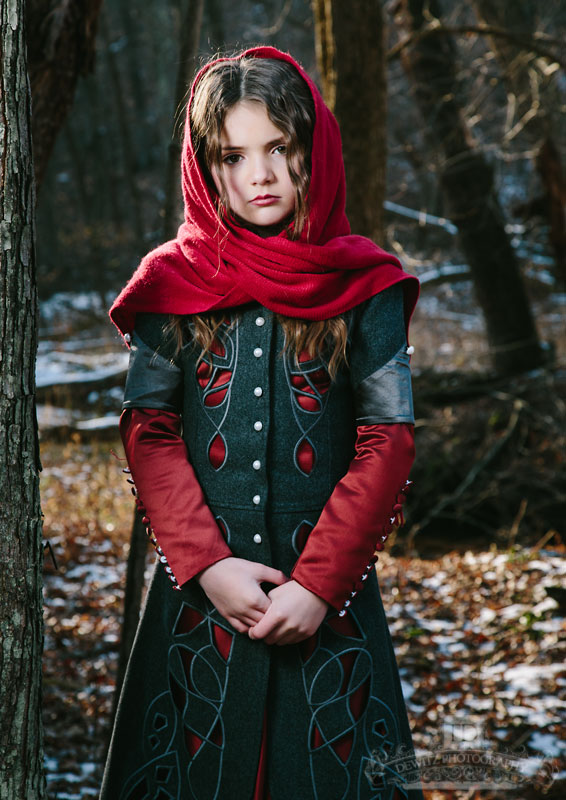 'I will take great care,' said Little Red Riding Hood to her mother, and gave her hand on it.
The grandmother lived out in the wood, half a league from the village, and just as Little Red Riding Hood entered the wood, a wolf met her.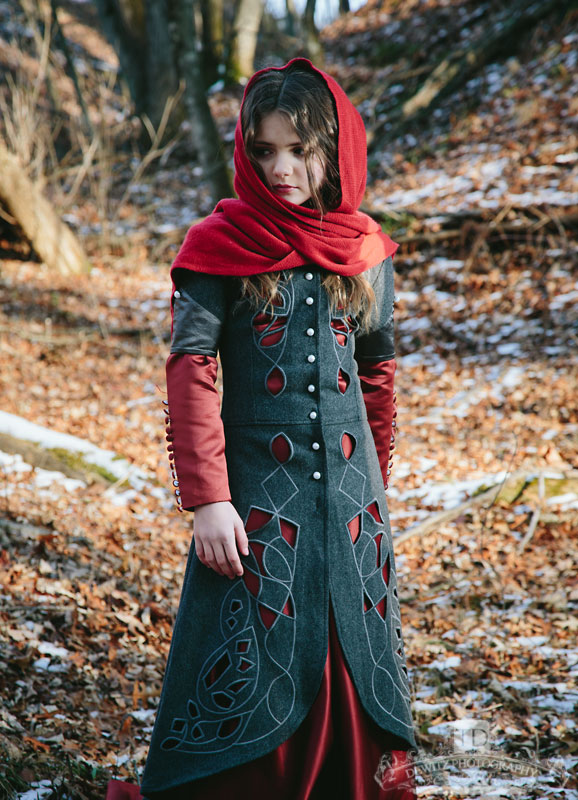 'Good day, Little Red Riding Hood,' said he.
'Thank you kindly, wolf.'
'Whither away so early, Little Red Riding Hood?'
'To my grandmother's.'
'What have you got in your apron?'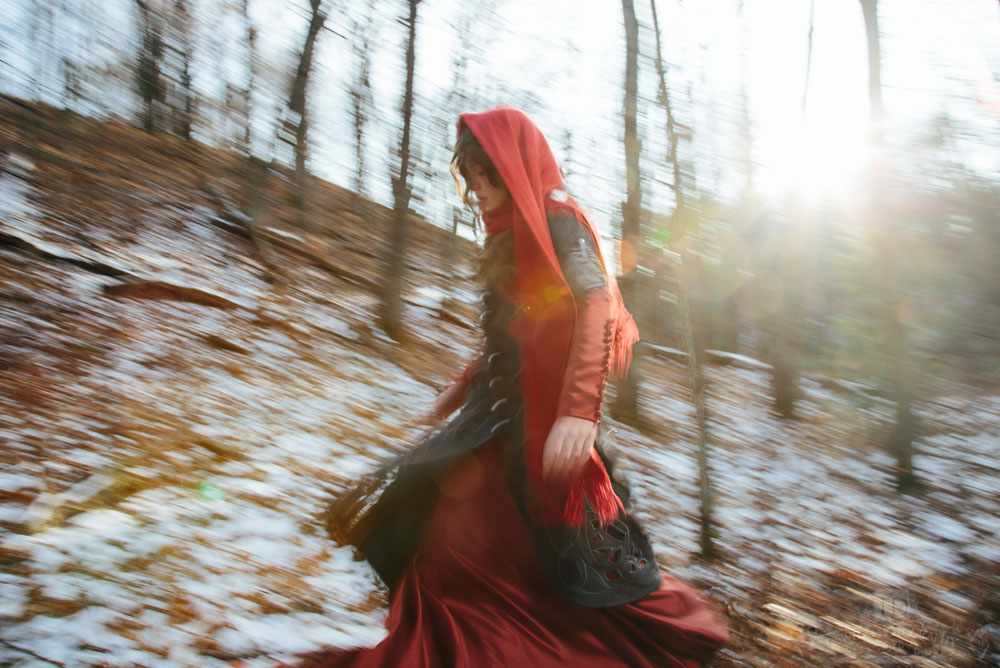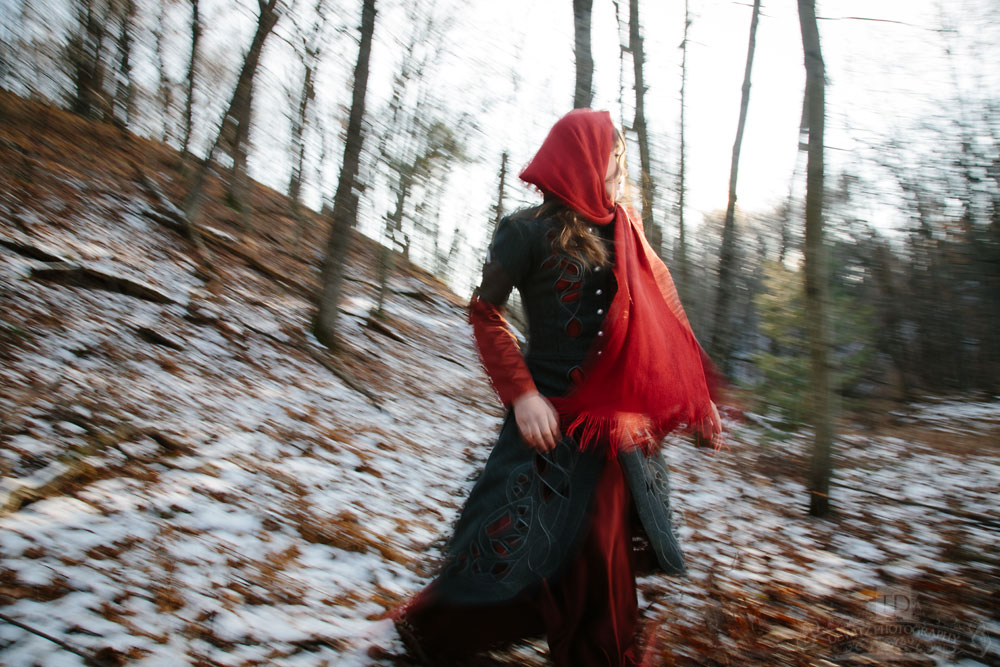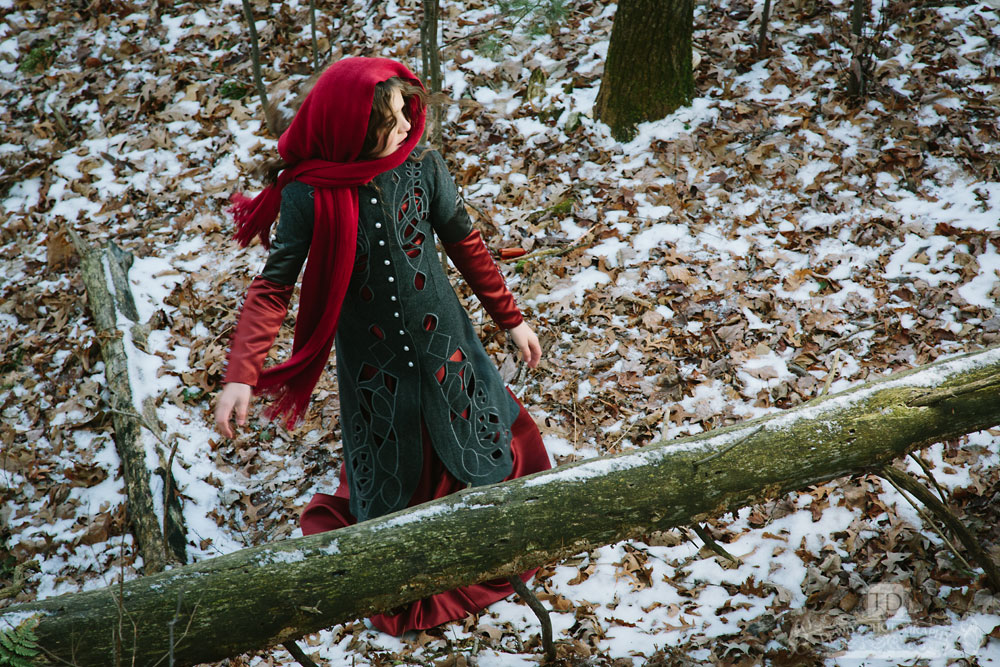 'Cake and wine; yesterday was baking-day, so poor sick grandmother is to have something good, to make her stronger.'
'Where does your grandmother live, Little Red Riding Hood?'
'A good quarter of a league farther on in the woods; her house stands under the three large oak-trees, the nut-trees are just below; you surely must know it,' replied Little Red Riding Hood.
The wolf thought to himself: 'What a tender young creature! what a nice plump mouthful – she will be better to eat than the old woman. I must act craftily, so as to catch both.'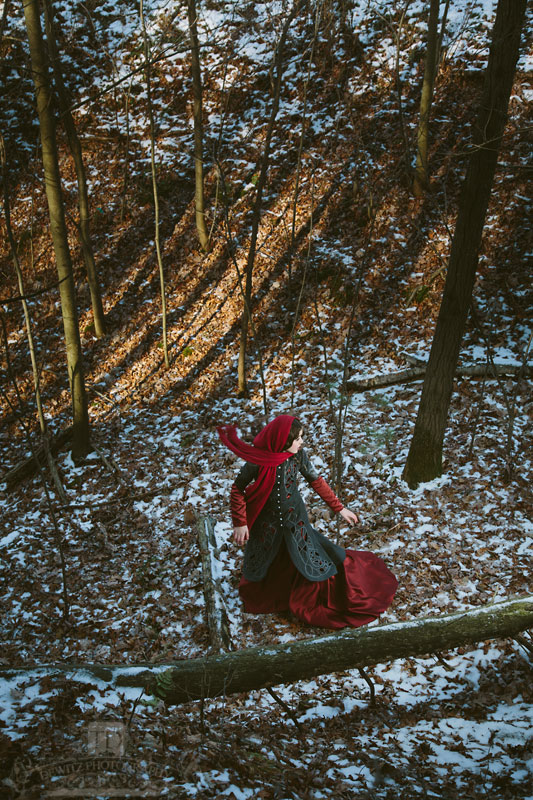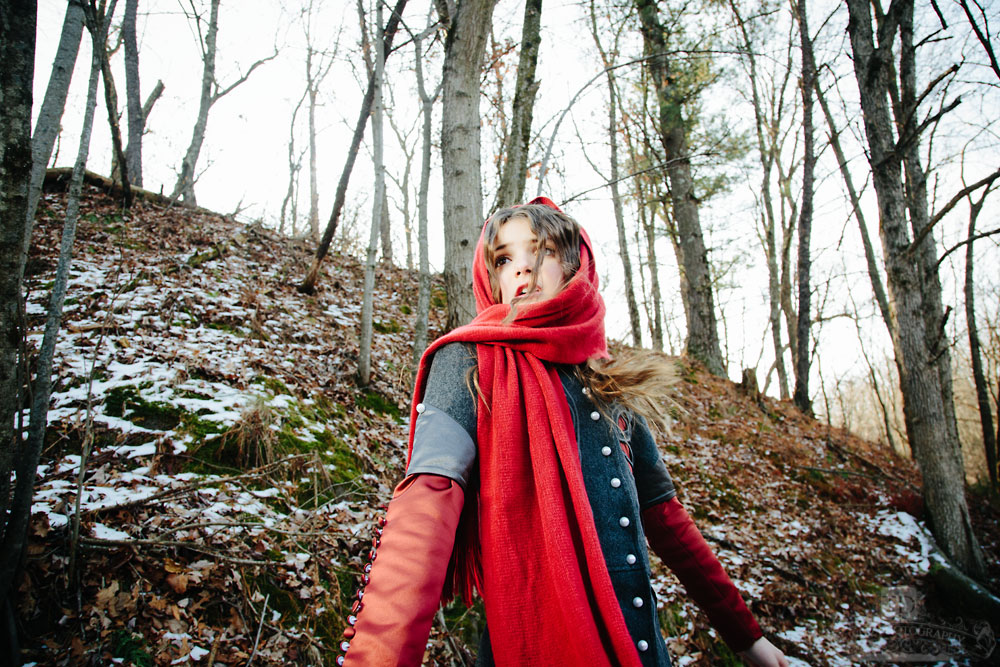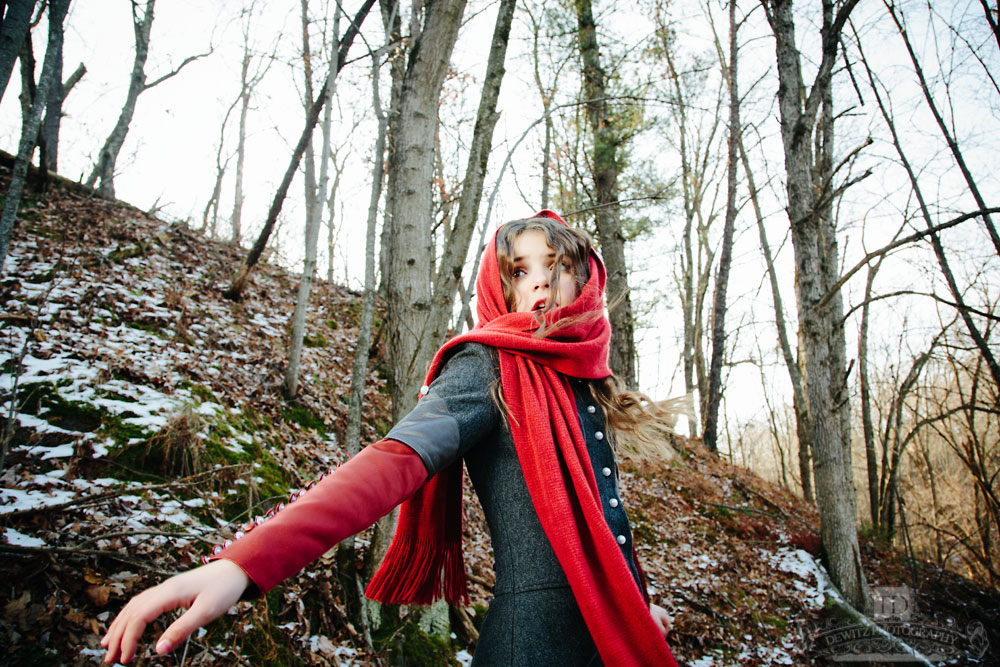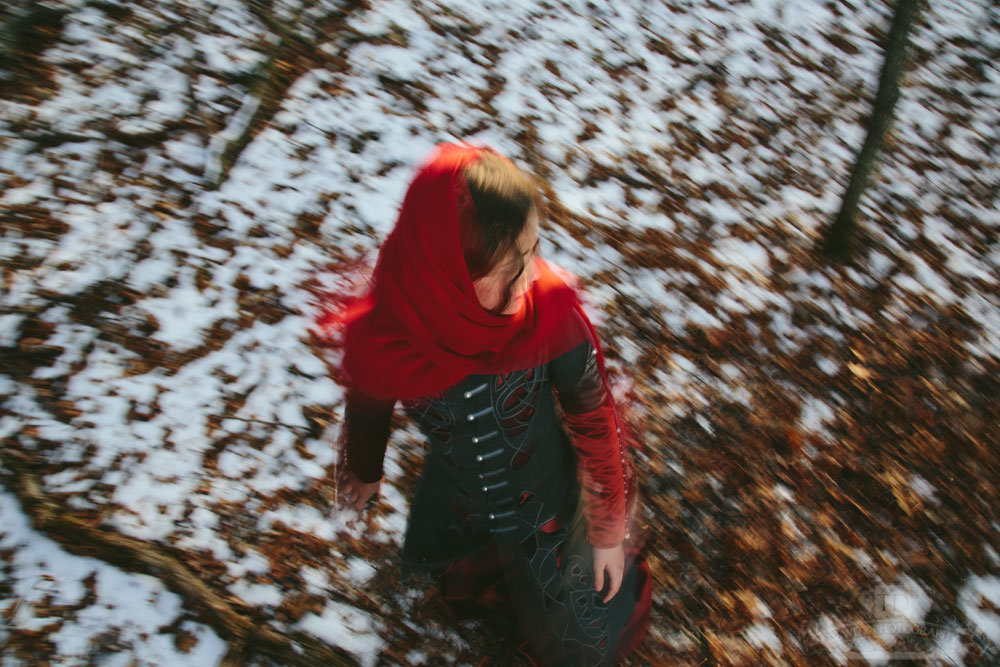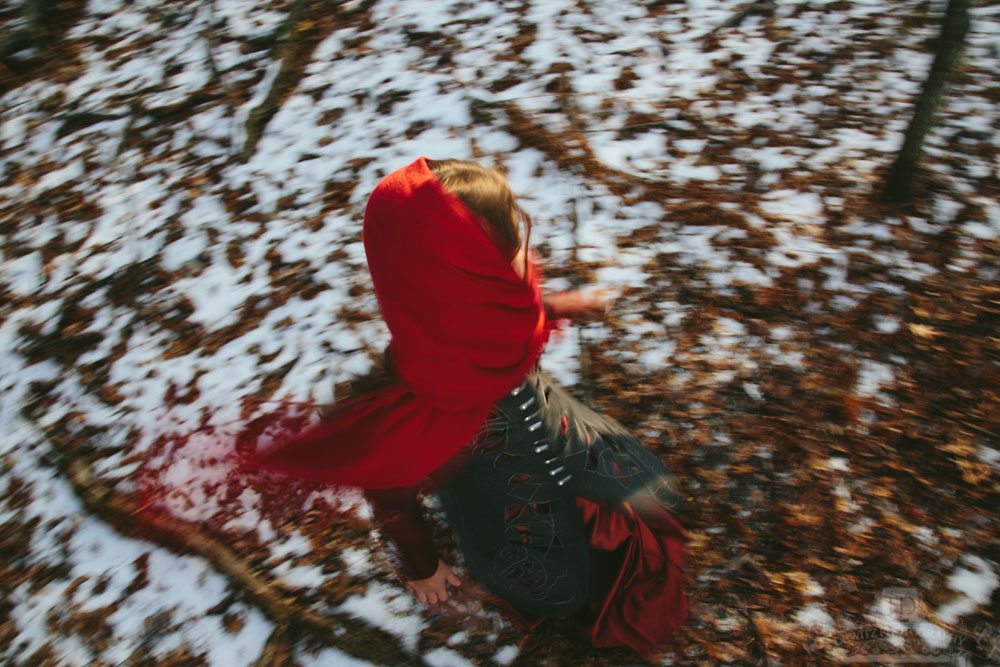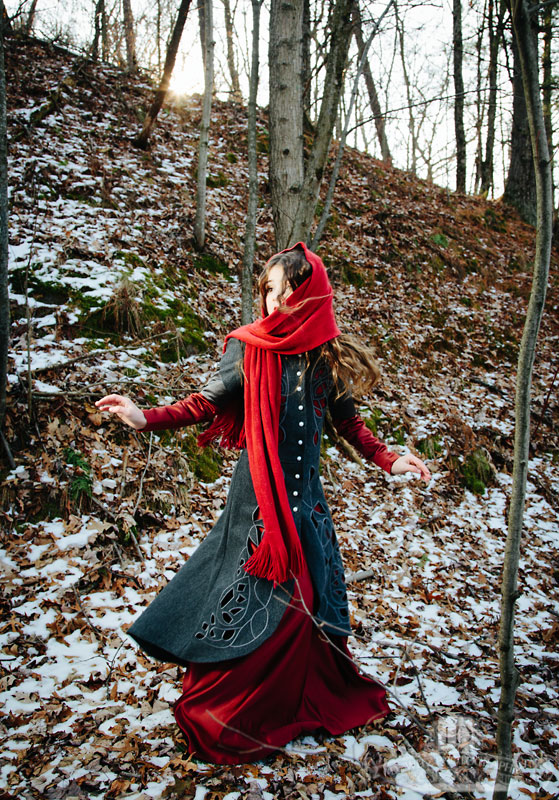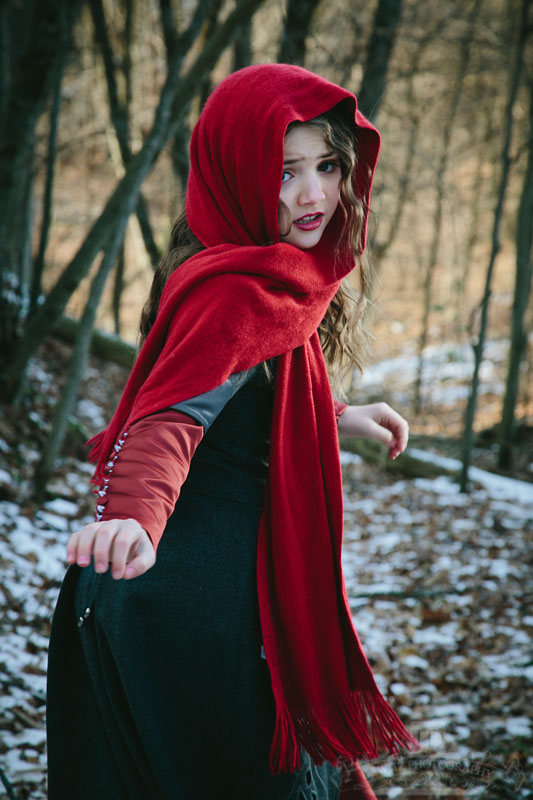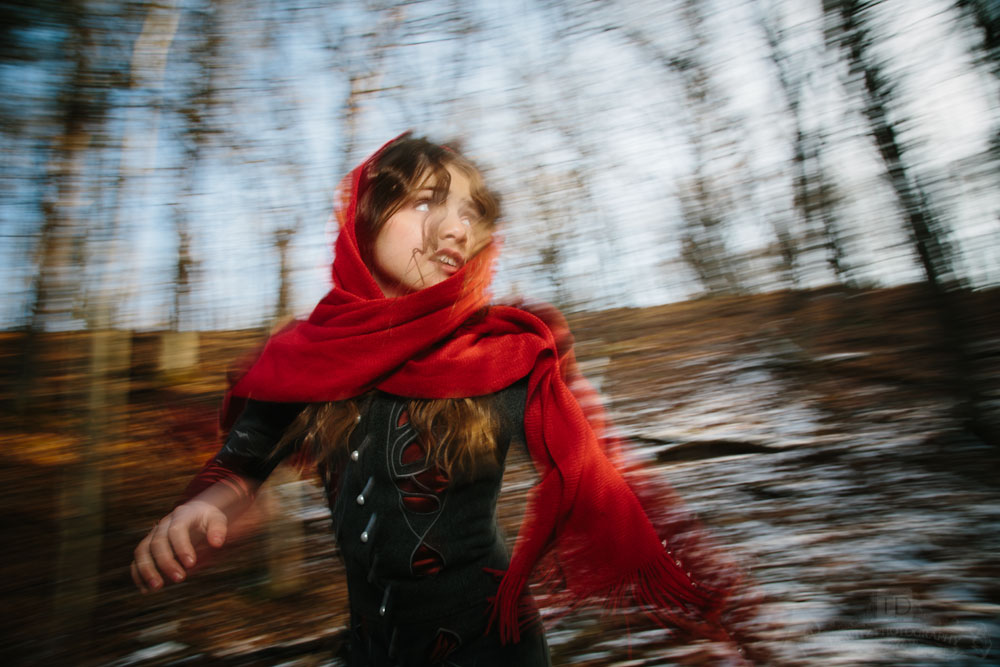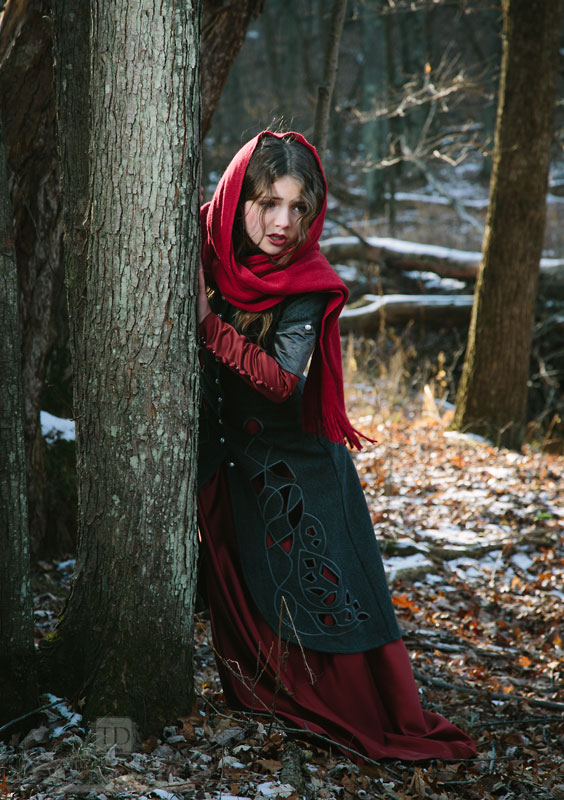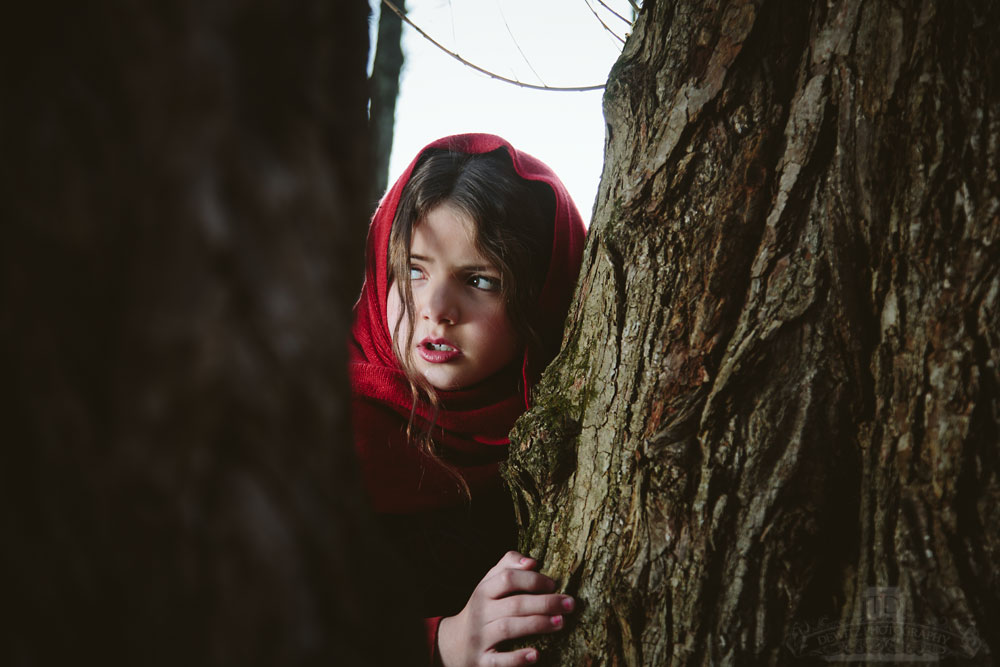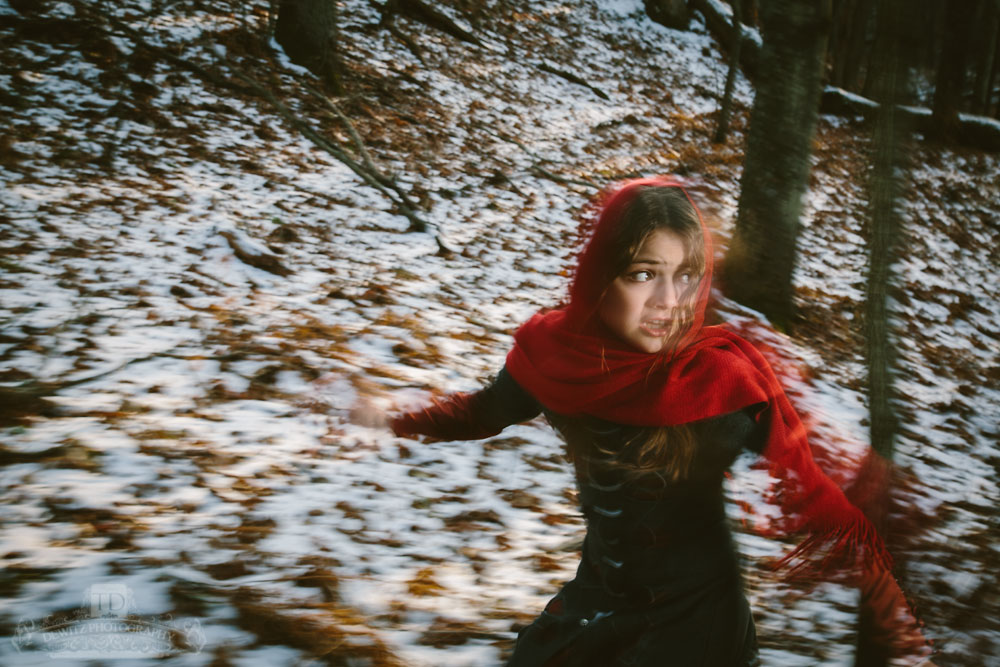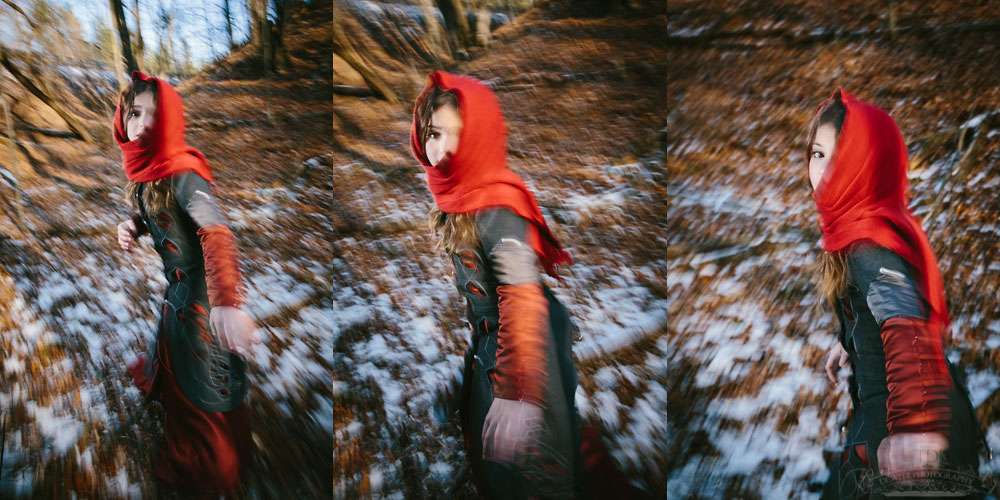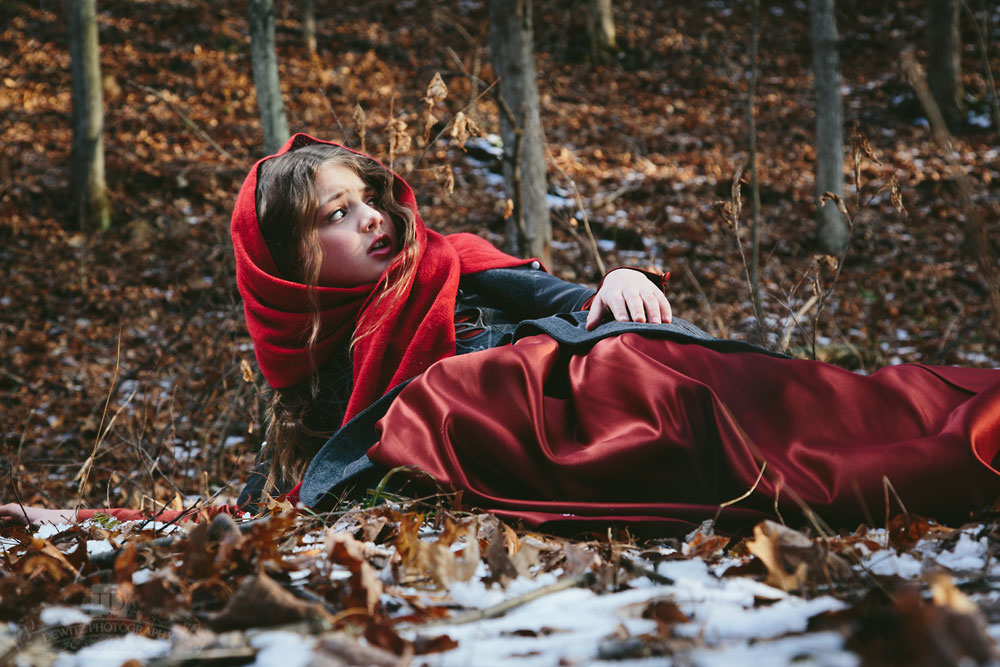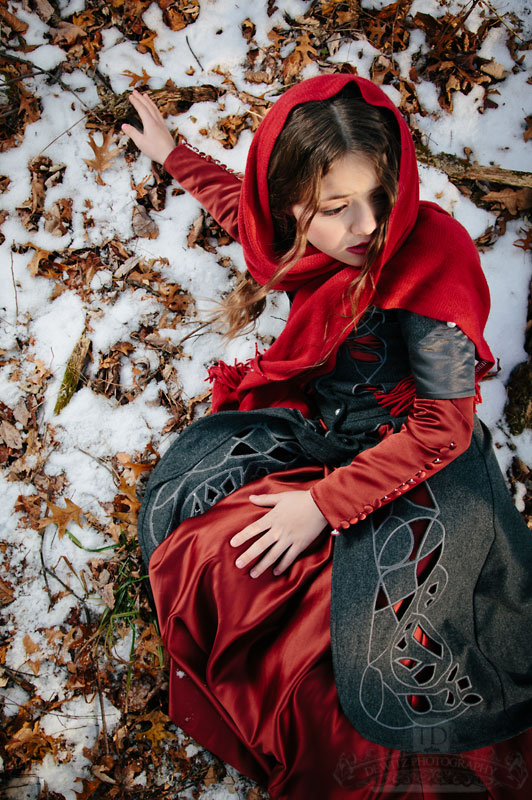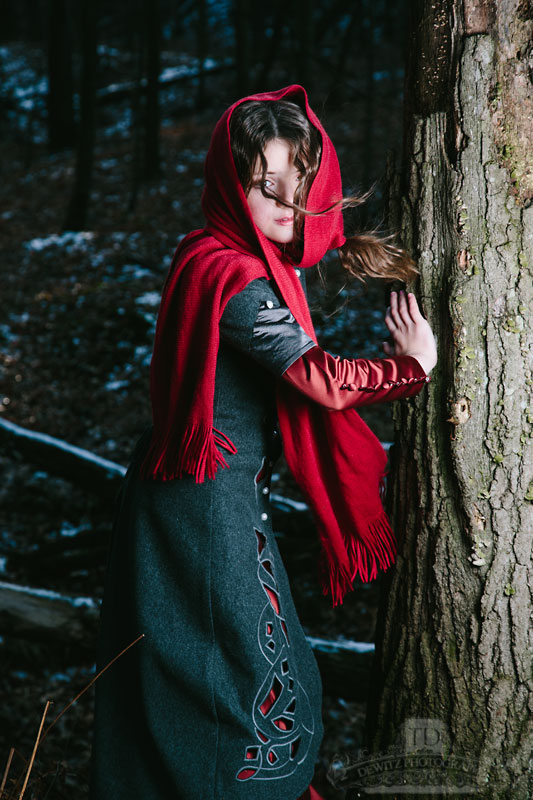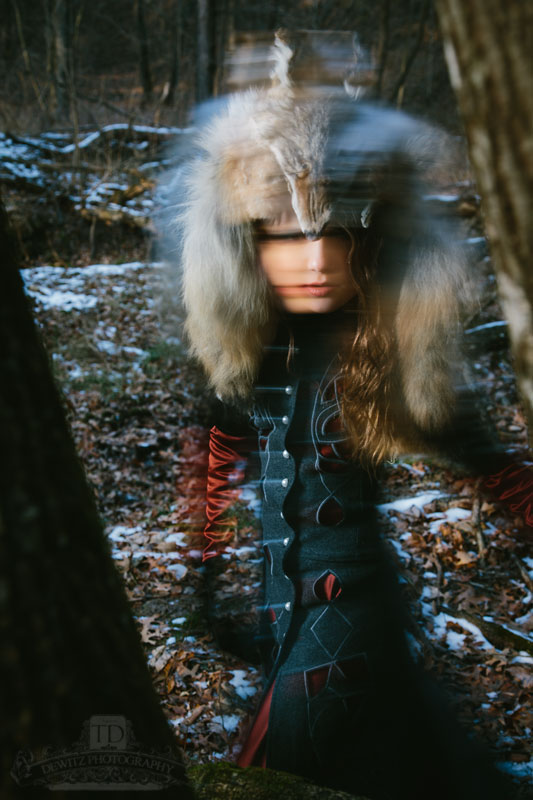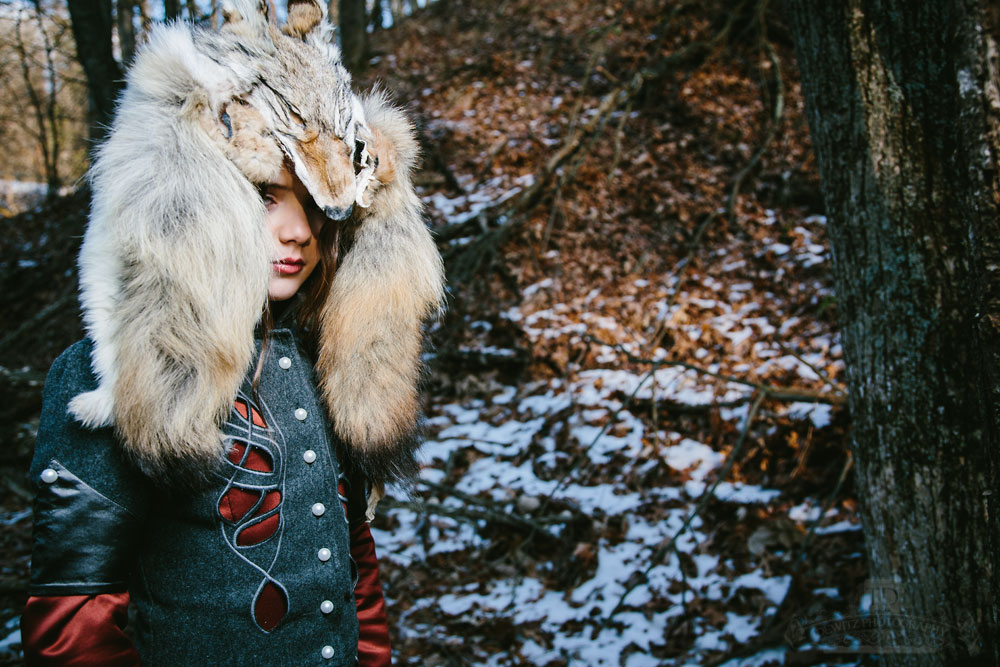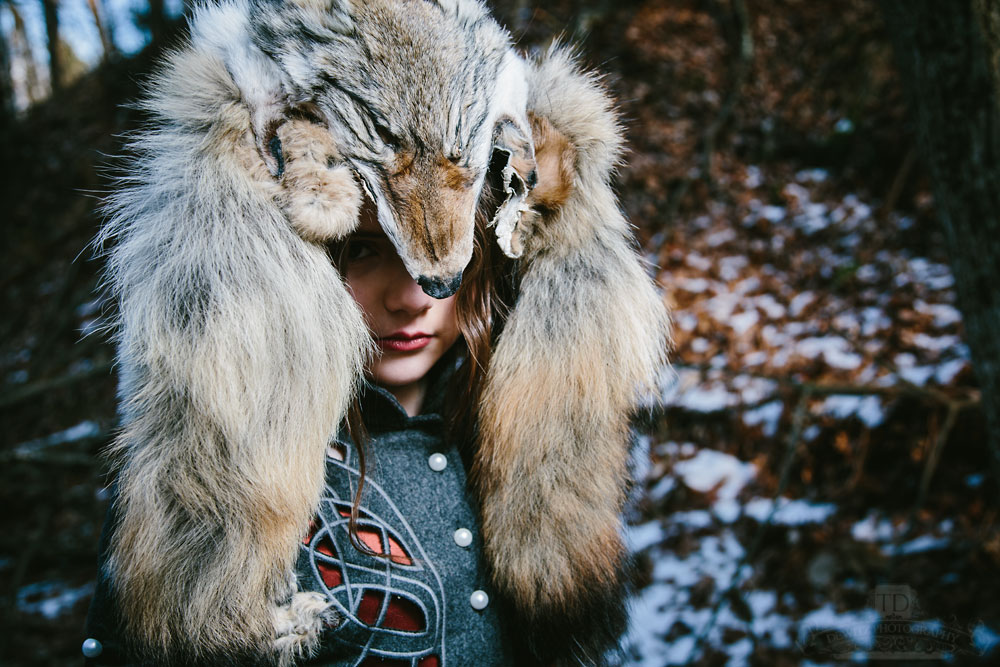 ---
Maybe there never was a Big Bad Wolf?
---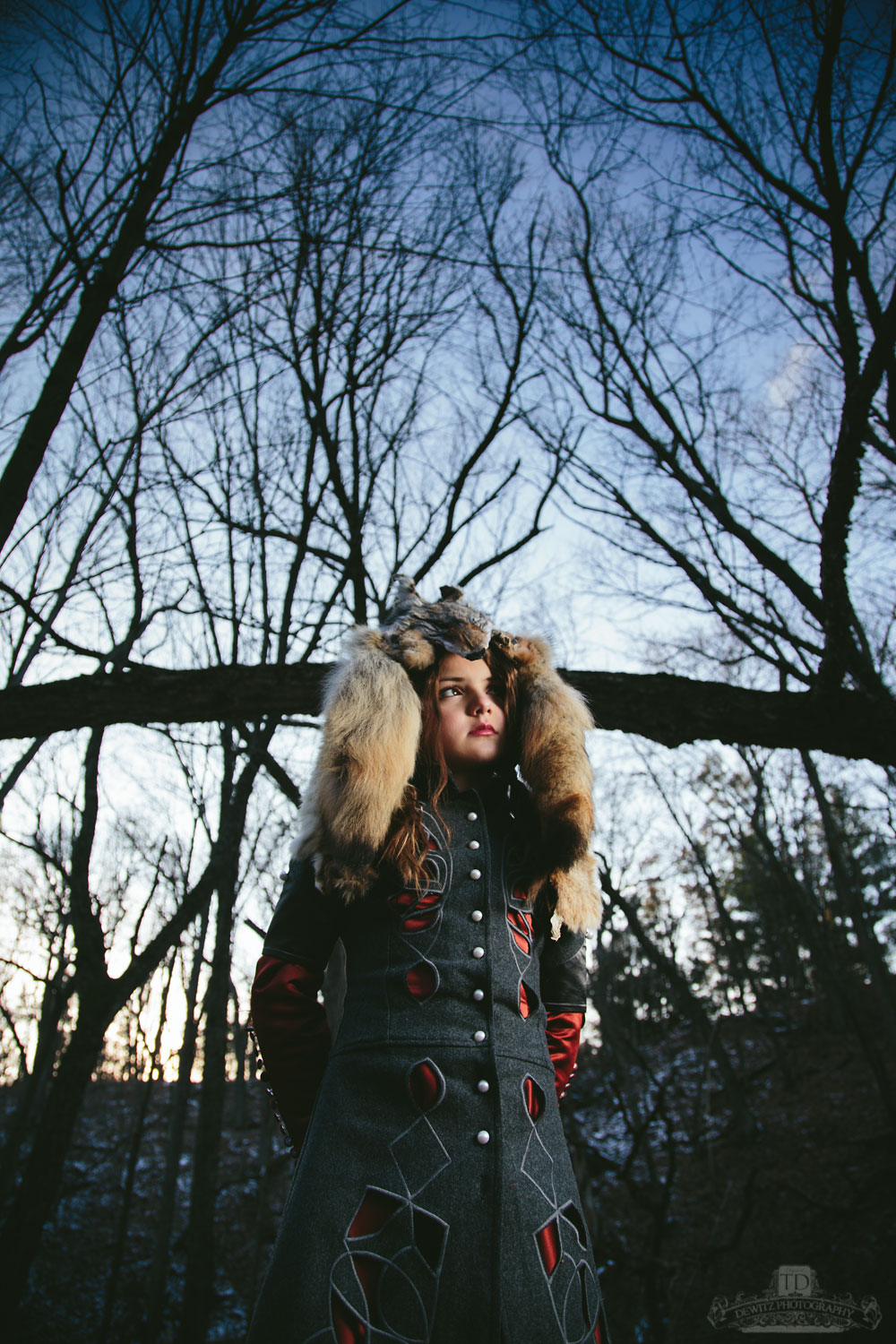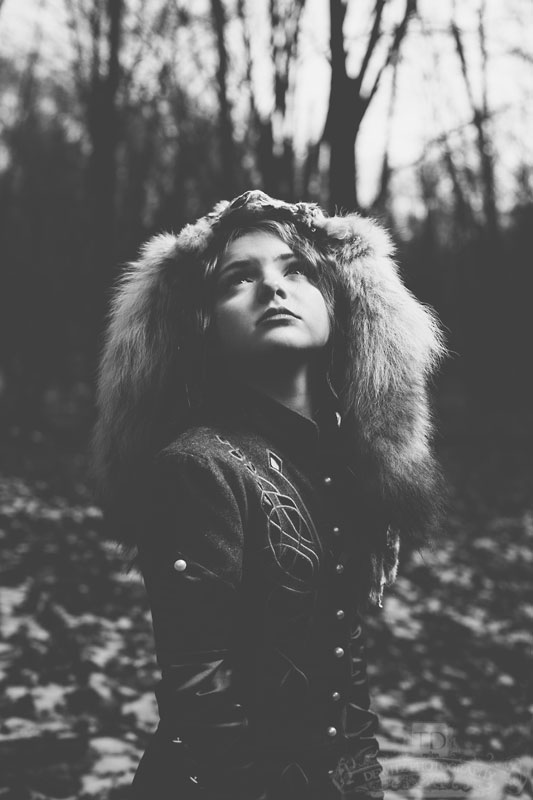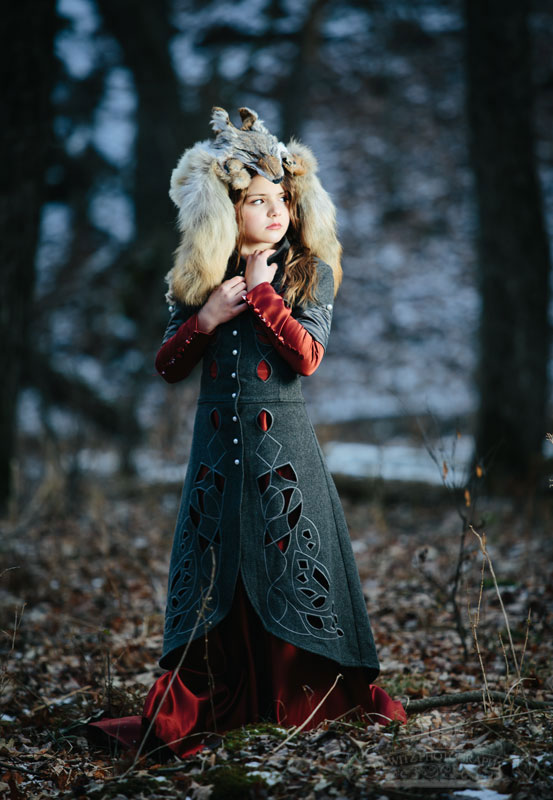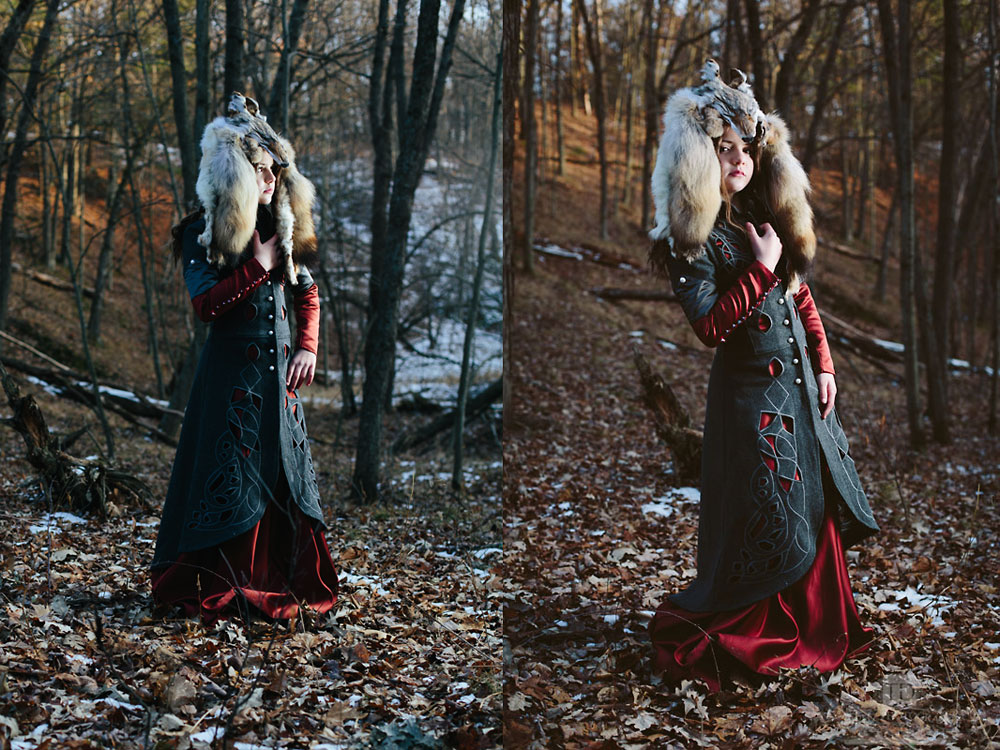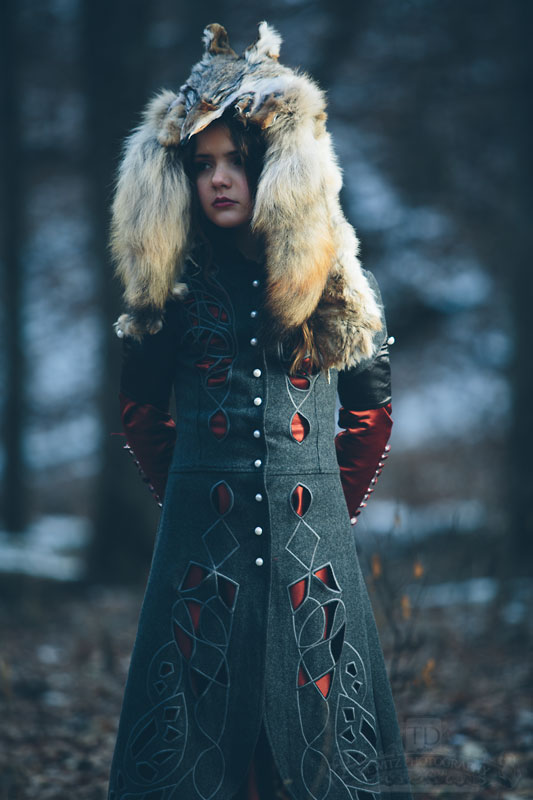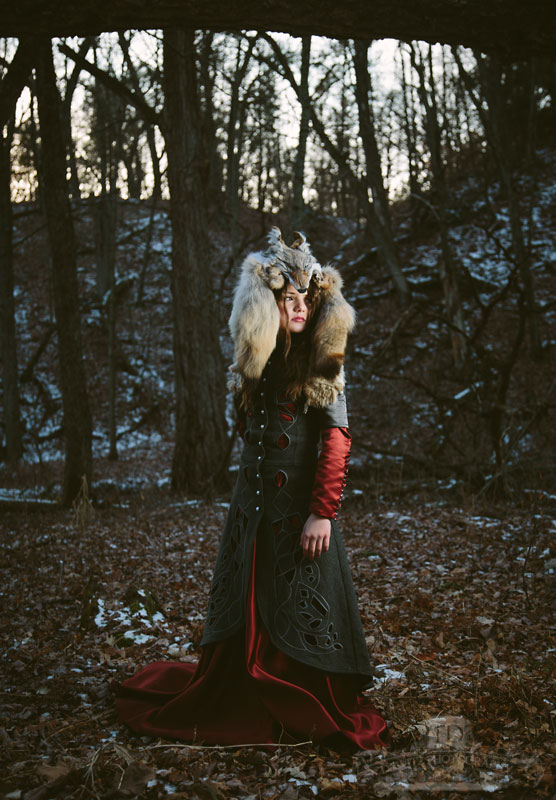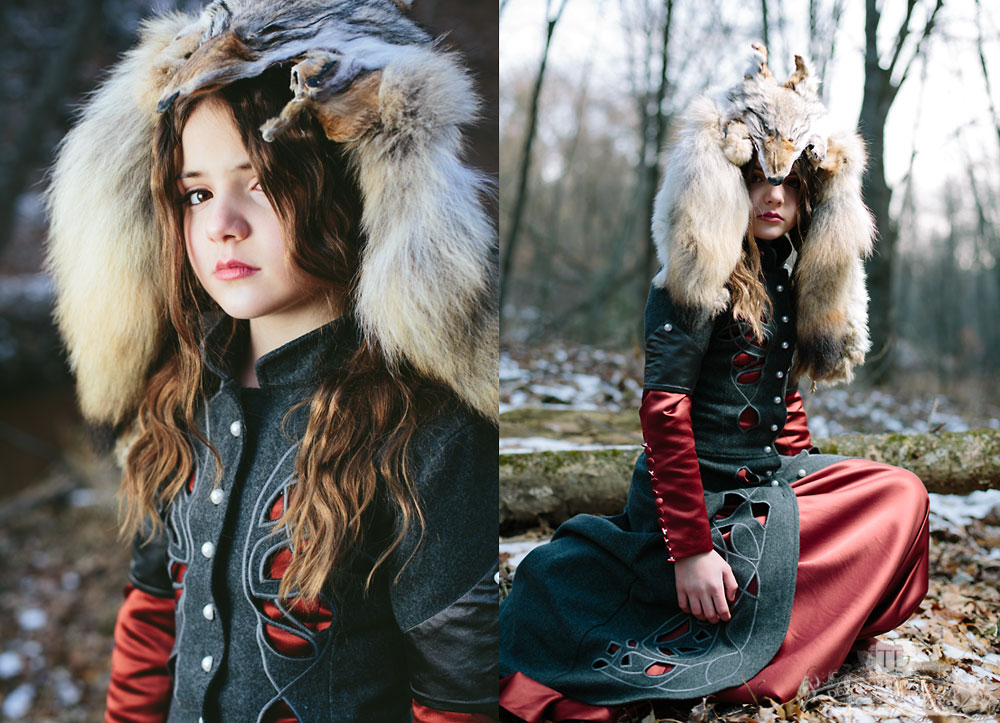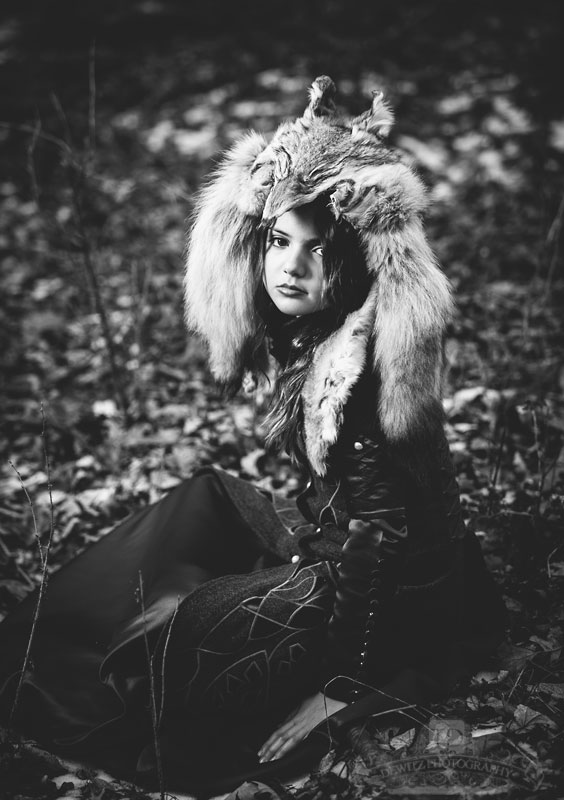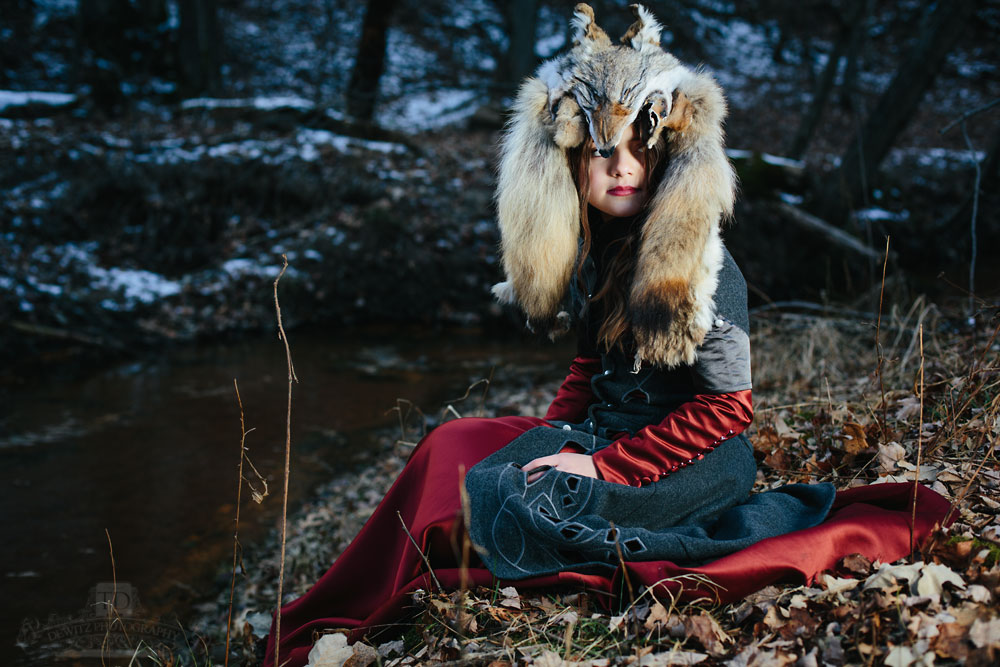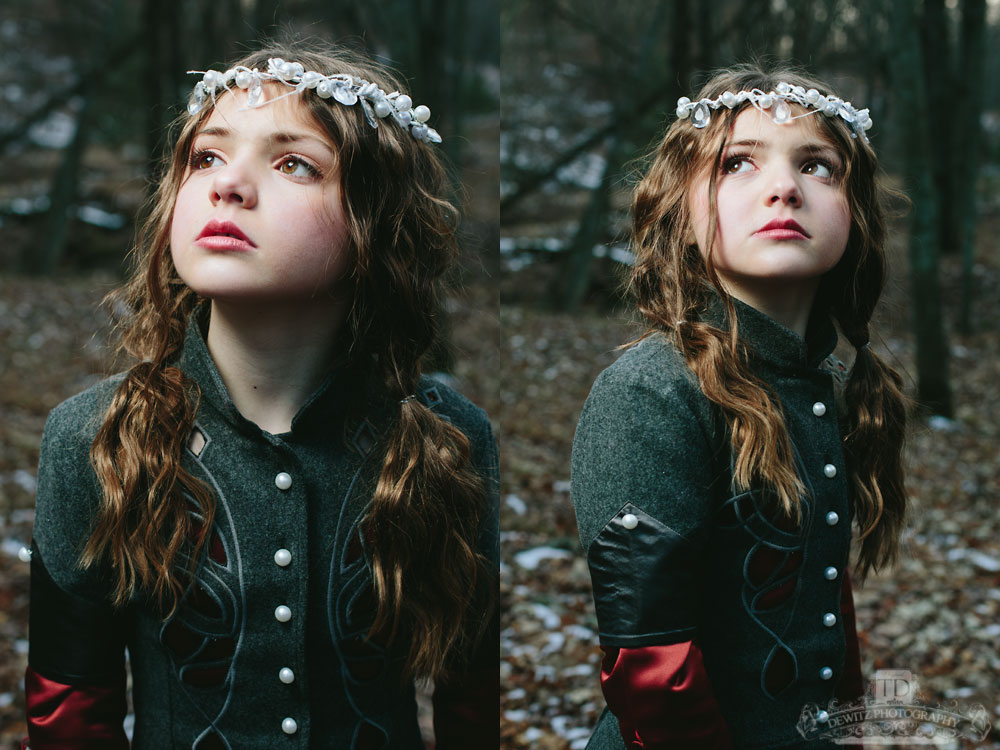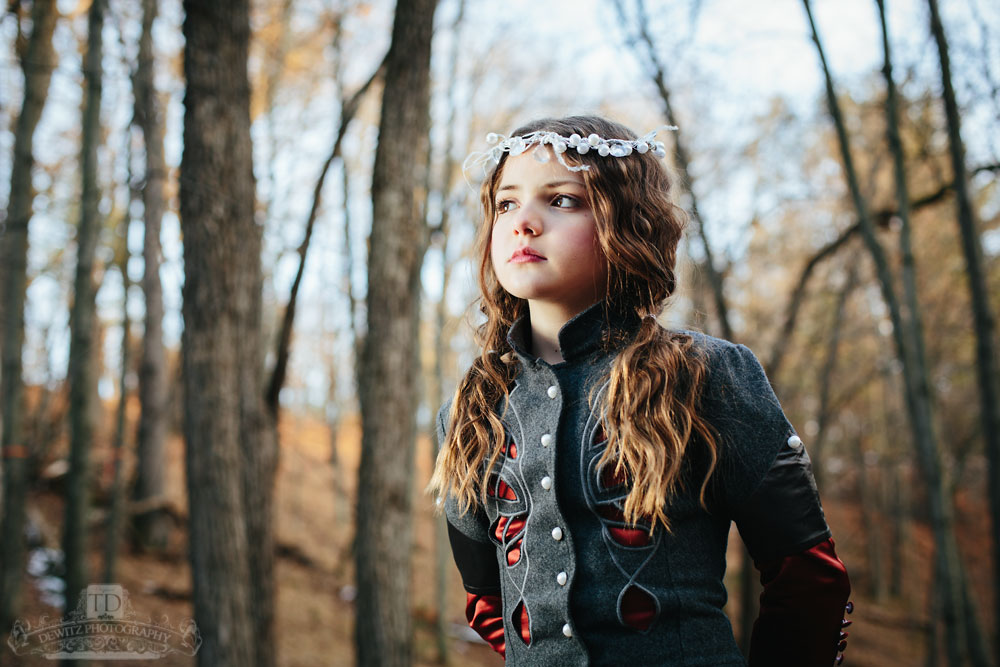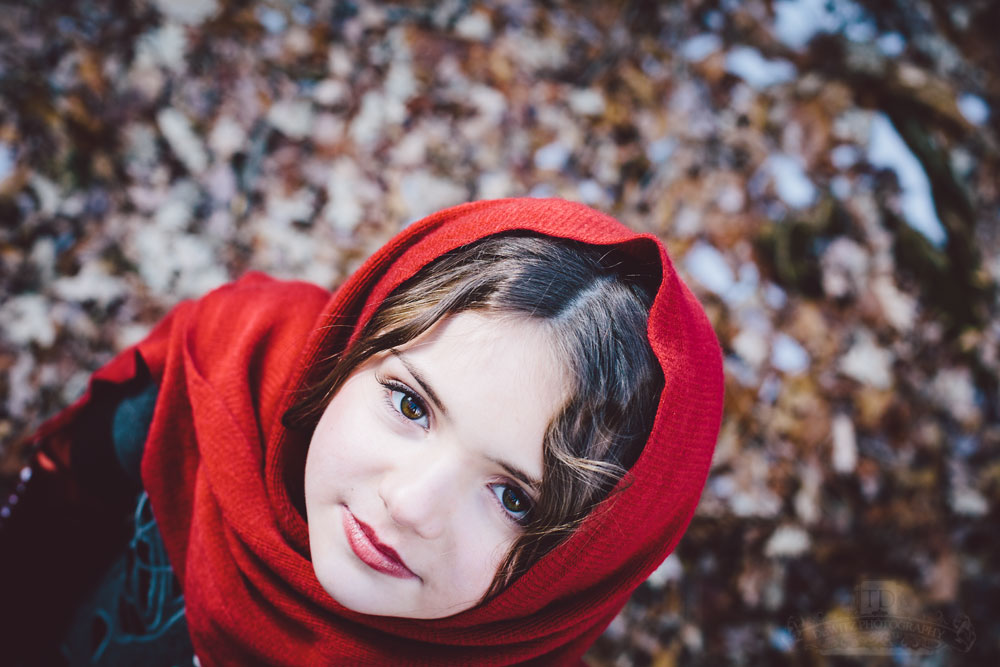 The Talent
Photographer | Travis Dewitz
Model | Caitlin
Stylized Red Riding Hood Outfit | Janay's Tutu Fab
Coyote (Big Bad Wolf) Head Piece | Rae Beth Designs
Crooked Crown | Kelly Raby Lyerly

---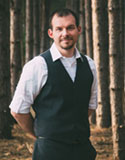 I am a well-seasoned photographer who at the core of who I am brings passion and knowledge to the great details of editorial photography. I am diligent about refining, perfecting, and even obsessing over my work; it is my passion. I believe it's important to capture youth and teen models in a way that will build their foundation so they have a lasting effect in the modeling world. A strong suite with my style of editorial work is that my images launch many models into their modeling careers. Models I have worked with have been in Vogue Italia, numerous magazines, and even pursuing their dreams in Hollywood.
---
Like and Share With Your Friends and Family.