5ive for Women is Chippewa Valley's Premiere Women's Magazine which is full of amazing stories of women giving back to the country and the community. This month's issue (July | August 2012) features one of my photos from my Femme Forte Female Empowerment Photography Project. The Femme Forte participant is Jacquelyne Kukuk who has served our country with the United States Army.
From 5ive for Women's website – 5ive for Women is the premier life-coach for today's multidimensional woman. With an emphasis on equilibrium and personal growth, 5ive for Women encourages the on-the-go gal to pause for self-nurturing. We support wellness of the five life-features close to the heart and always on the mind of today's contemporary woman—faith, family, friends, fitness, and finance. 5ive for Women is an invaluable one-stop resource honoring the individuality in each woman while promoting her sense of community.
Meet the 5ive for Women reader: She's the high-powered professional and she's the CEO of household and child affairs. She's fashion-forward, fun, and active. She's influential, intuitive, and in-control.  She recognizes life is a balancing act, but she's up for the task. She is poised, determined, passionate, and proactive.
The women behind 5ive are community leaders, educators, and change-agents. We promote, nurture, advise, teach, inform, connect, and advocate. At 5ive, we strive to motivate, energize, and inspire camaraderie of the Chippewa Valley sisterhood. Our philosophy points towards a happy and fulfilled life.
We recognize there are no ordinary women. Today's woman must manage numerous roles in an exciting, exhilarating, hectic, and occasionally exhausting adventure called life.
We are a magazine for extraordinary women. We are a platform. We are a collective voice. We are the go-to resource. We are encouragement. We are trend-setting. We are advocates of healthy priorities and fitness for life. We are what women want. We are 5ive for Women.
Our mission is simple, yet carefully designed for these complex times. 5ive for Women will genuinely connect with today's intelligent, confident, go-getter woman through insightful articles and thought-provoking features. We will empower and uplift—addressing the not-so-simple balance between faith, family, friends, fitness, and finance.
This current issue a long with back issues can be read on their website at www.5iveforwomen.com . 5ive for Women can also be found around Eau Claire and the Chippewa Valley as well as having subscriptions available. 5ive for Women supported my work so make sure to support them by reading their magazine or checking out their Facebook Page!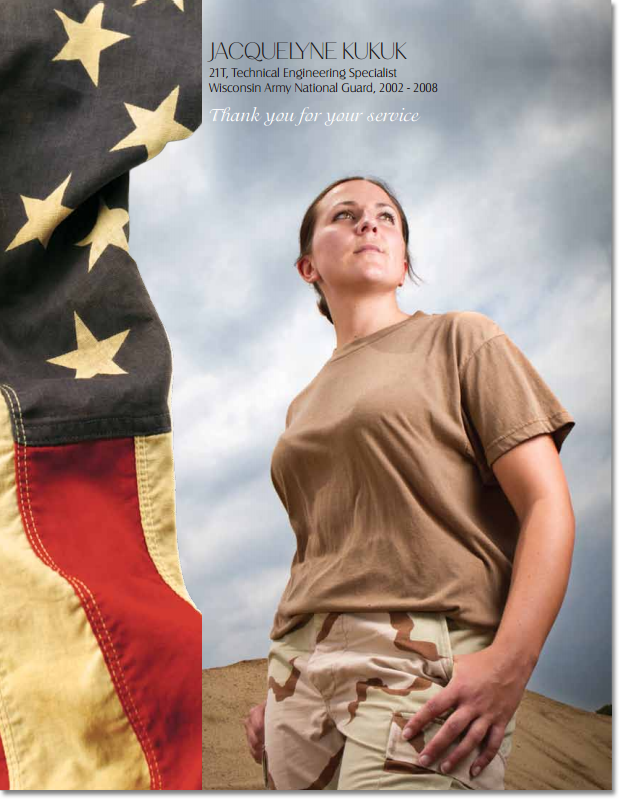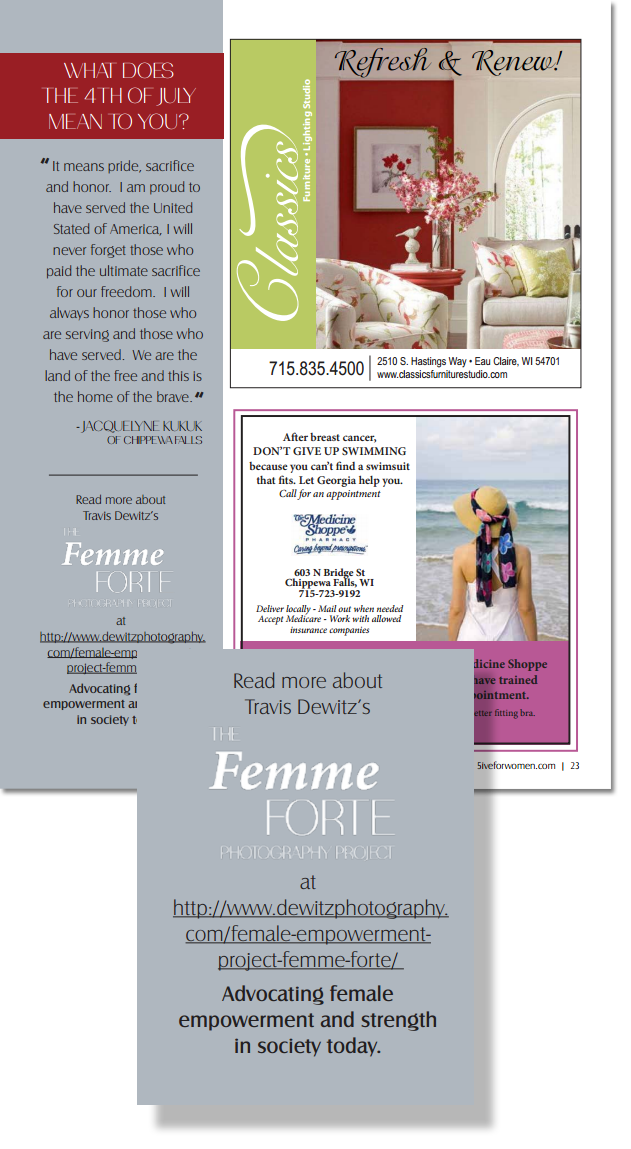 Important links
I would love to see you comment below and to share this with your friends.