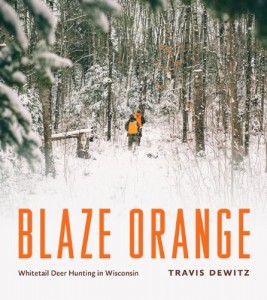 ---
"When Photographer Travis Dewitz set out to capture the essence of Wisconsin deer hunting in pictures, he took on an extraordinarily ambitious challenge. From blaze orange hung on the clothesline, to the patient expectations of first light, to bucks hanging heavy on the meat pole, Blaze Orange delivers what words often cannot, the true feeling of the Wisconsin deer season."—Bob Willging, author of History Afield: Stories of the Golden Age of Wisconsin Sporting Life and On the Hunt: The History of Deer Hunting in Wisconsin
---
My first book, Blaze Orange – Whitetail Deer Hunting in Wisconsin, is now available at a limited time discounted pre-order price online at Amazon. I will admit that it is very exciting to see all the work that it took to get to this point come together to form Blaze Orange. The pre-order price is only available until the book is release in September 2014. The foreword was written by Thomas Garver whom has been involved with multiple books, ironically even a couple of railroad books which is one of my passions. I will be signing copies at the launch of Blaze Orange in Minneapolis, Minnesota at the Midwest Independent Booksellers Association convention on Thursday October 2nd. I can't wait to see some of you there.
Stay updated with everything Blaze Orange on Facebook, like the page here – www.facebook.com/BlazeOrangeBook
Blaze Orange will be featured on the cover of the Wisconsin Society Press's Fall 2014 catalog with a two page spread about the book inside. The book and fall catalog can be found on their website here.
---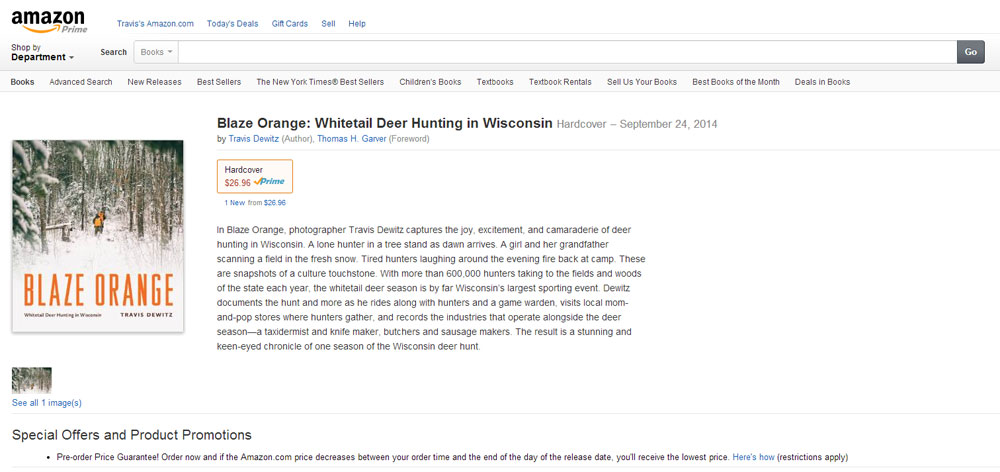 Visit Amazon.com  for more information about the book Blaze Orange including special offers and reviews.

---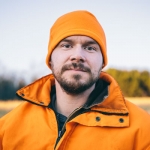 About the Author – Travis Dewitz is the owner of Dewitz Photography in Eau Claire, Wisconsin. He has a deep passion for photography and loves environmental portraits along with documentary photography. Having lived in Wisconsin his whole life and growing up in the woods of western Wisconsin, Travis has an inside knowledge of the once a year whitetail gun hunting season. He personally knows the tradition and family ties to the cult like blaze orange wearing hunters that live for the 9 day season.
---