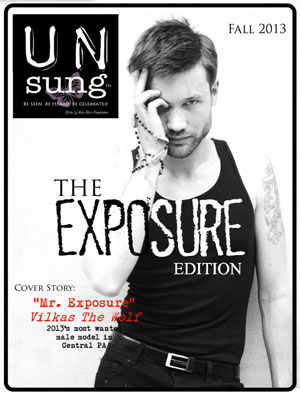 I would like to share this latest news with my friends and family. Some of my West Virginia photographs have recently been published in UNsung Magazine.  They will be in the Fall 2013 "The Exposure Edition" issue of UNsung. Other issues of UNsung Magazine can bought here – http://www.unsungthemagazine.org/issues.html .
More images from my West Virginia project can be looked at here along with my other personal photography projects.
"My fascination of coal and railroads made this ideal place for me to visit. McDowell County was once home to over 100,000 residents in the 1950′s that helped set many coal mining production records.  Through the 1960′s and 1970′s the demand for the county's metallurgical coal remained high. McDowell continued to lead the United States in total coal production. Increased mechanization of coal production had reduced the number of laborers employed, but miners enjoyed quality pay under improving conditions negotiated by the United Mine Workers. During the 1980′s the central Appalachian region lost more than 70,000 coal mining jobs."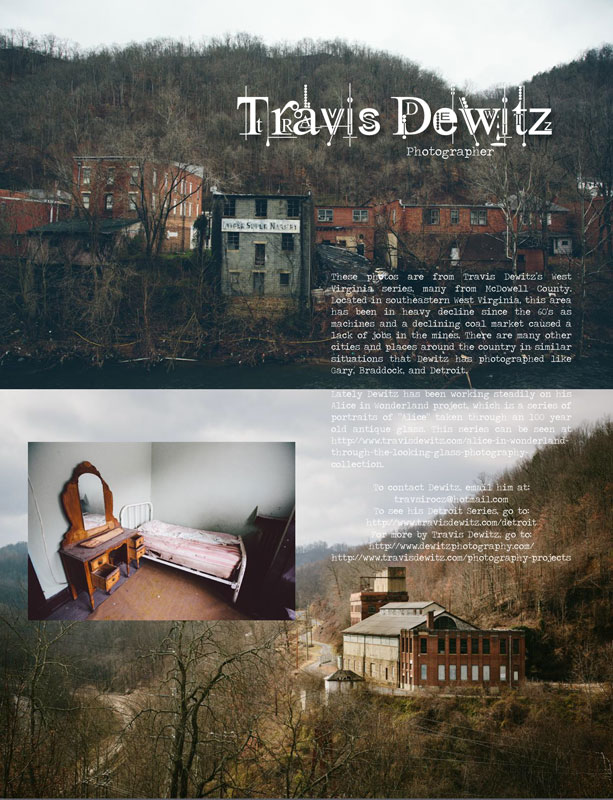 ---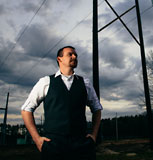 Through the creative lens of Travis Dewitz; he demonstrates time and time again how much splendor can be extracted from the interplay of the industrial world around us. In the most unusual and unexpected places Dewitz showcases images that embody the forgotten beauty of railways, factory floors, the rolling smoke of steel mills, and the cities that are built around them. He brings a certain magic as he invokes the very souls of these once-glorious industrial areas; his captures overflow with inspirational energy. Click here to view his personal series.
---
Like and Share With Your Friends and Family.