I will keep all of my Top 10 Photography Lists located here so that they are easy for you to find and use. The list are composed of photography how-to book, photography books, portrait photographers. In the future I will include top 10 lists including my best camera gear, environmental photographers, journalism photographers, railroad photography, plus many more subjects as time goes on. Of course all of my top 10 lists are just based from my opinion and experience.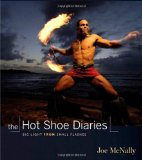 Top 10 Photography How-to Books
The books on this top 10 list are all about photography techniques and post processing including topics such as Camera Raw, Photoshop, Flashes or Strobes, Curves, Processing, and everything in between. You can't go wrong with having just one of these books in your collection if not all 10.
---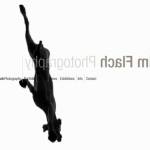 The photographers on this list I would consider my favorite portrait photographers. Portrait photography is more about human connection then the technical aspect of photography. If you combine a master at both aspects, you will see incredible portrait photography like these photographers produce. Some of the photographers on this list include Joe McNally, Joey L, Scott Kelby, Zach Arias, and Annie Leibovitz.
---
Top 10 Modern Photojournalists and Documentary Photographers
This is a ridiculous top 10 list of present day documentary photographers and photojournalists. There is no way to make an accurate top 10 list of photographers in these fields. There are so many amazing photographers out there documenting everything under the skies and above. This top 10 list is composed of photographers young and old, famous and at the bottom of the ladder on their way up. These 10 photographers create images that are flat-out amazing.
---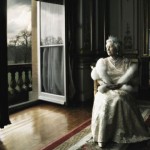 Top 10 Best Female Portrait Photographers
Most of the woman on this list are very well-known and famous as photographers. Some are lesser known but their work is just as amazing. My list starts out with the one of the most controversial photographers of our time, Sally Mann.  Her portraits of her family may rile some people up but they are some of the most amazing images in how they convey a story and mood. No modern list is complete without the famous Annie Leibovitz who has been busy with portraits for Disney.
---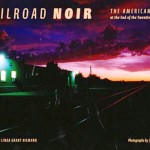 Top 10 Best Railroad Photography Books for Photographers
The books on this top 10 list are all about showcasing the best railroad photography. You can't go wrong with having just one of these books in your collection if not all 10. Some of the top photographers on this list include O. Winston Link, Ted Benson, Joel Jensen, Richard Steinheimer, and Greg McDonnell.
---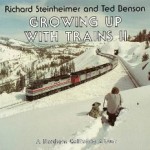 Revisiting My Top 10 Best Photography Books for Photographers
The books on this top 10 list are supplement to my first top 10 railroad photography list. The outpouring of feedback, comments, suggestions drove me out to get some of the most suggested book titles and photographers works that I didn't already own. So many of the great suggested added incredible railroad related works to my collection I felt the need to share them with you as well.
---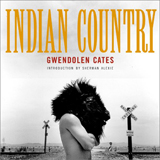 Top 10 Cheapest Photography Books for a Photographer
Just because it's cheap doesn't make it bad. This top 10 list includes my favorite photography books that are all under $10 at the time of this posting. I don't think you can even buy a ream of paper at these prices. All the books listed below are very photography heavy, with full-page images. Most of the books here are large hardcover editions that you would normally see in the $40+ price range.
---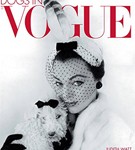 My Top 10 Best Large Format Photography Books
Here is my list of my favorite fashion photography books that I catalog in my personal repertoire. I own a beautiful collection of photography books so it was hard to narrow my top ten selections. For this post, I decided to only pick from my large format titles. By large format, I am talking about my biggest, thickest books.
---
Like and Share With Your Friends and Family.