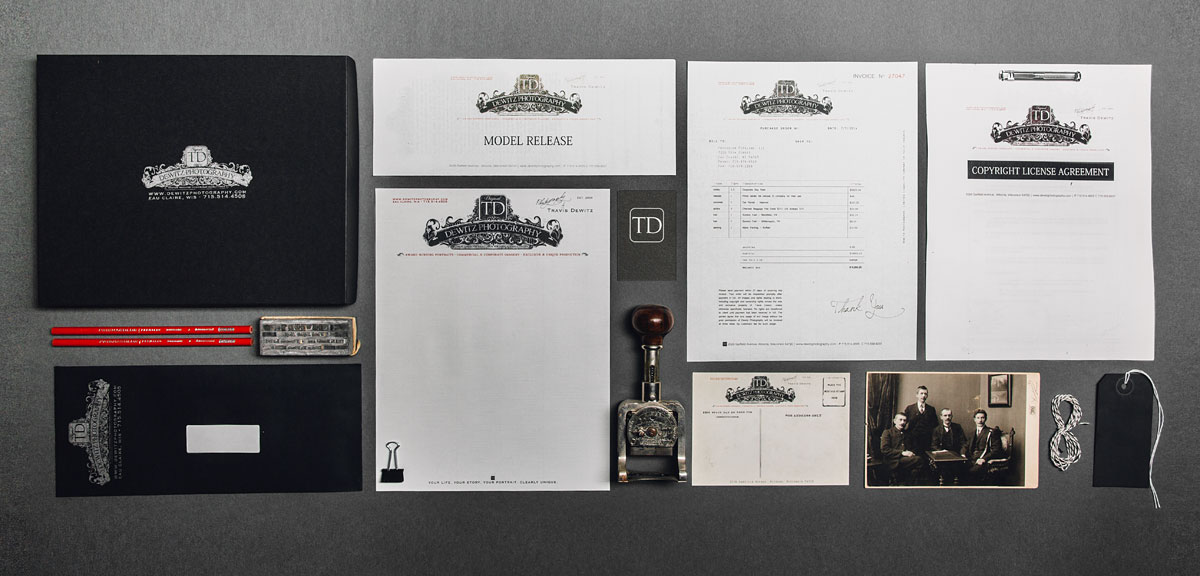 I am drawn to how businesses and companies branded themselves in the late 19th century. It wasn't clean and as refined as many brands are today. There was depth and grit in their ornate logos. The building they did business out of were covered in big bold words of what they sold like coal, furniture, milk, grain; rather than a brand mark or logo. Most businesses back then were only selling to the local communities around them. As we progressed so did the ways we were able to advertise products as well as ways we could transport them. Technology grew the reach of the transportation networks which could get products to far-away places with a speed never imagined. Companies fought for market share and creating a clean consistent image is what help brands edge out their competitors. Brand recognition is what sells.
There is a current trend today with many businesses trying to harken back to their brand roots to incorporate into their marketing, like Miller Lite's retro white cans. I have noticed a huge resurgence to embrace the past in my hometown of Eau Claire. Renaming districts that reflect what once stood in those areas like the Cannery District along the west bank of the Chippewa or even Phoenix Park named after the Phoenix Steel Company which once stood there. I created a complete vintage brand identity for Dewitz Photography from my business cards to postcards and letterhead to invoices. I even designed and had my own cabinet cards produced. I create most of my packaging with hand-picked products customized with a rubber stamp and ink. Some of my packaging and stationery is custom ordered from an old school letterpress. This look isn't for everybody, but I feel it encompasses my brand and stylized photography.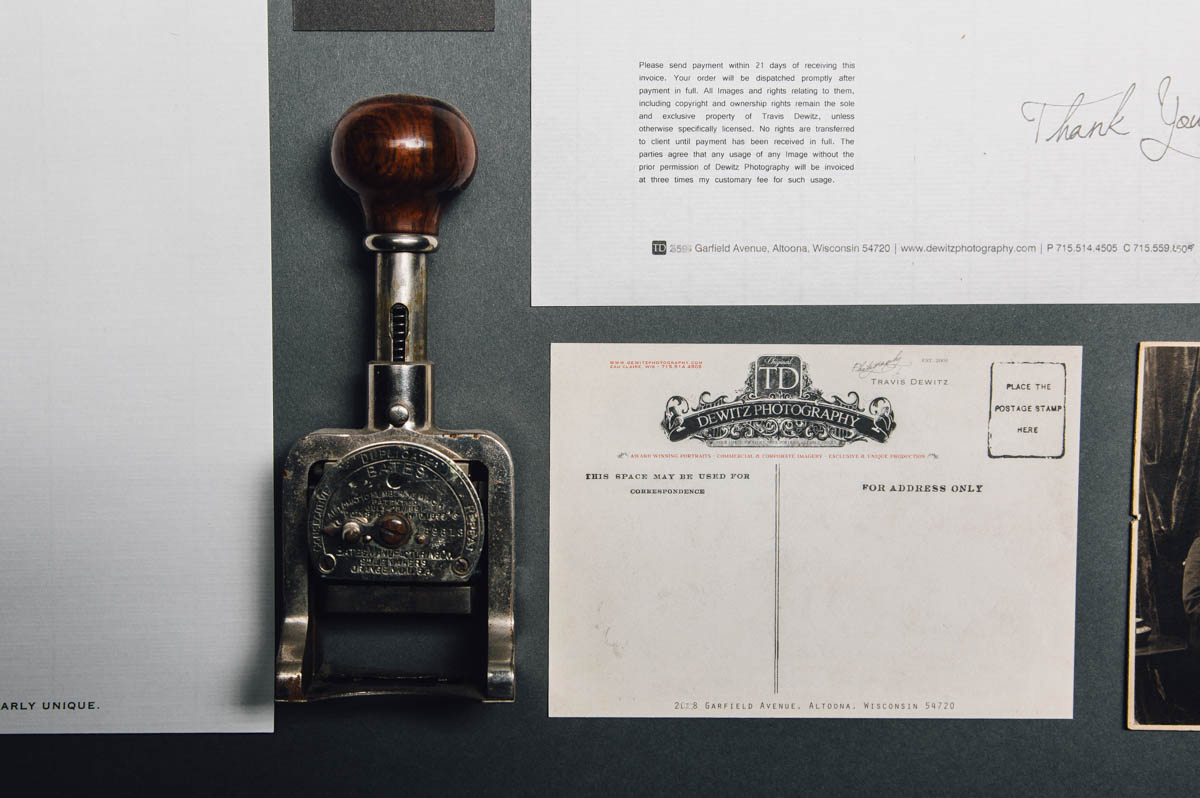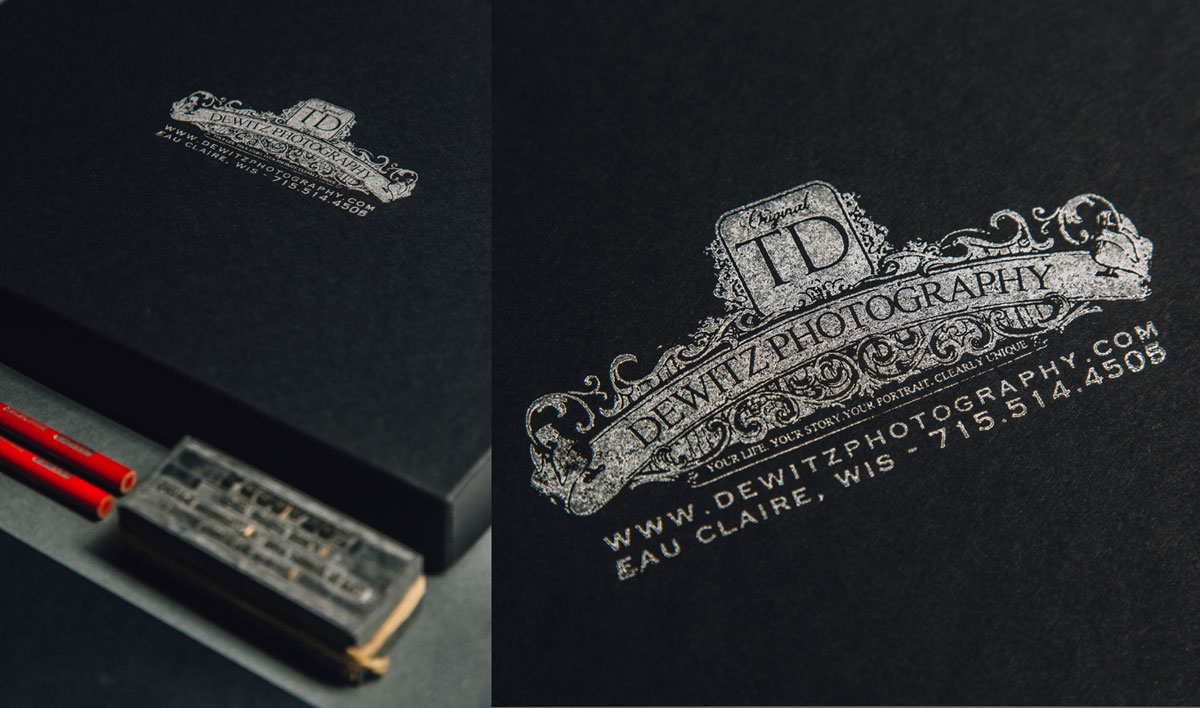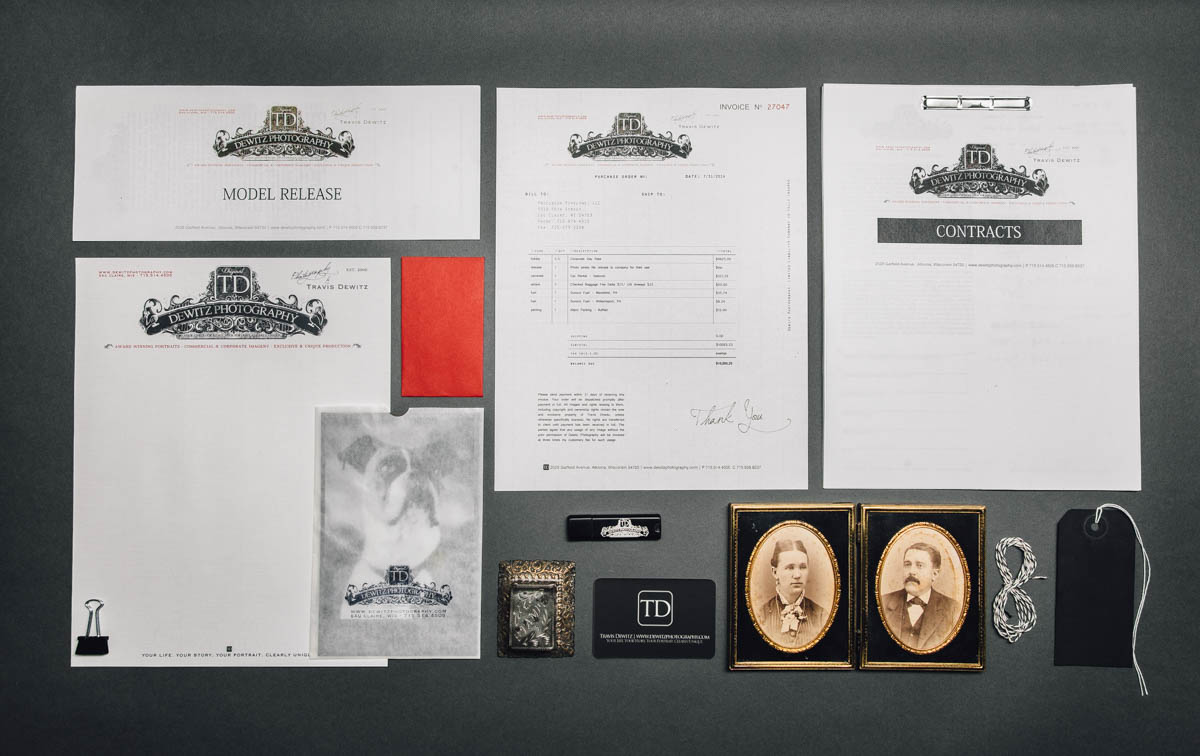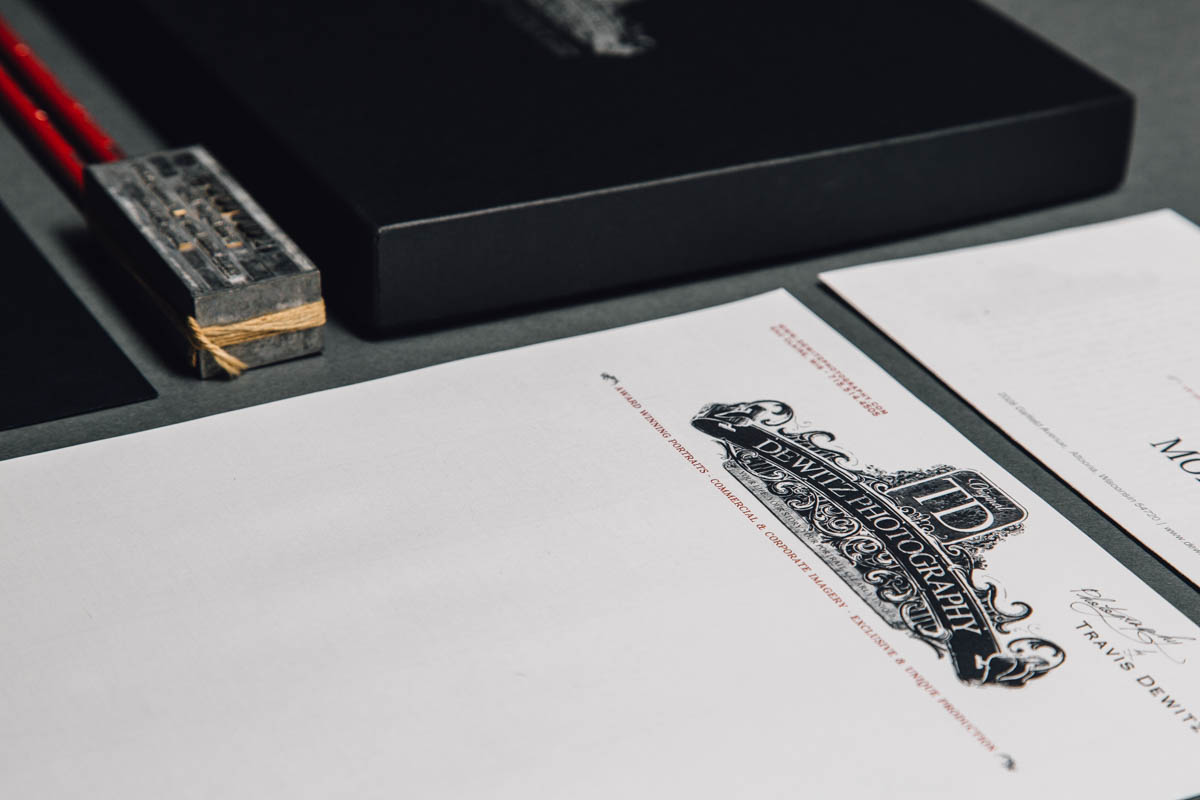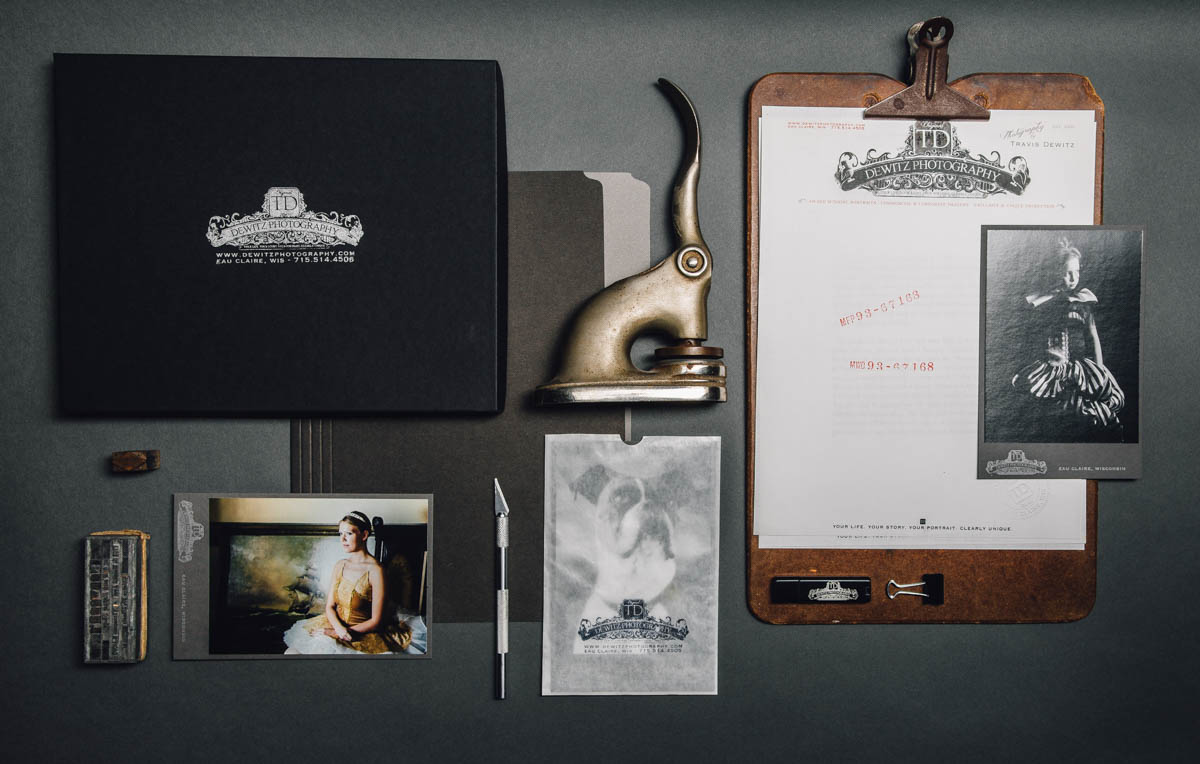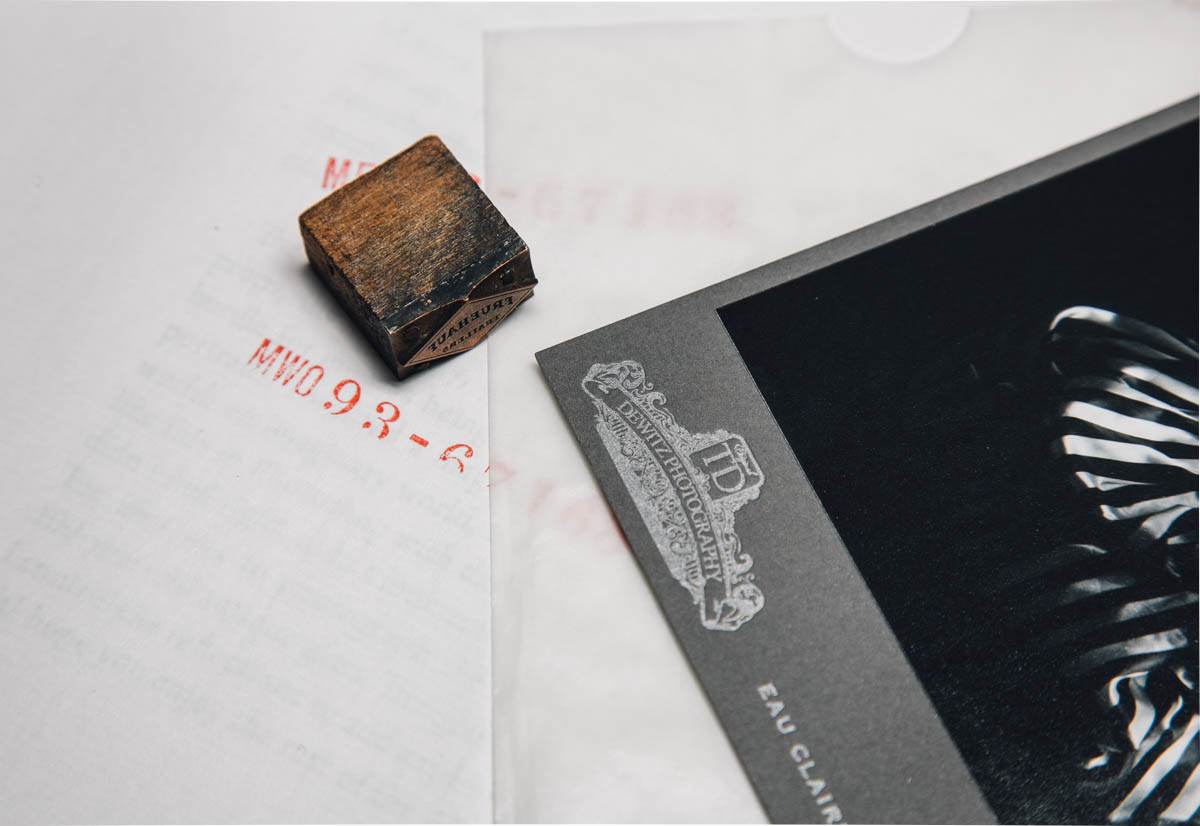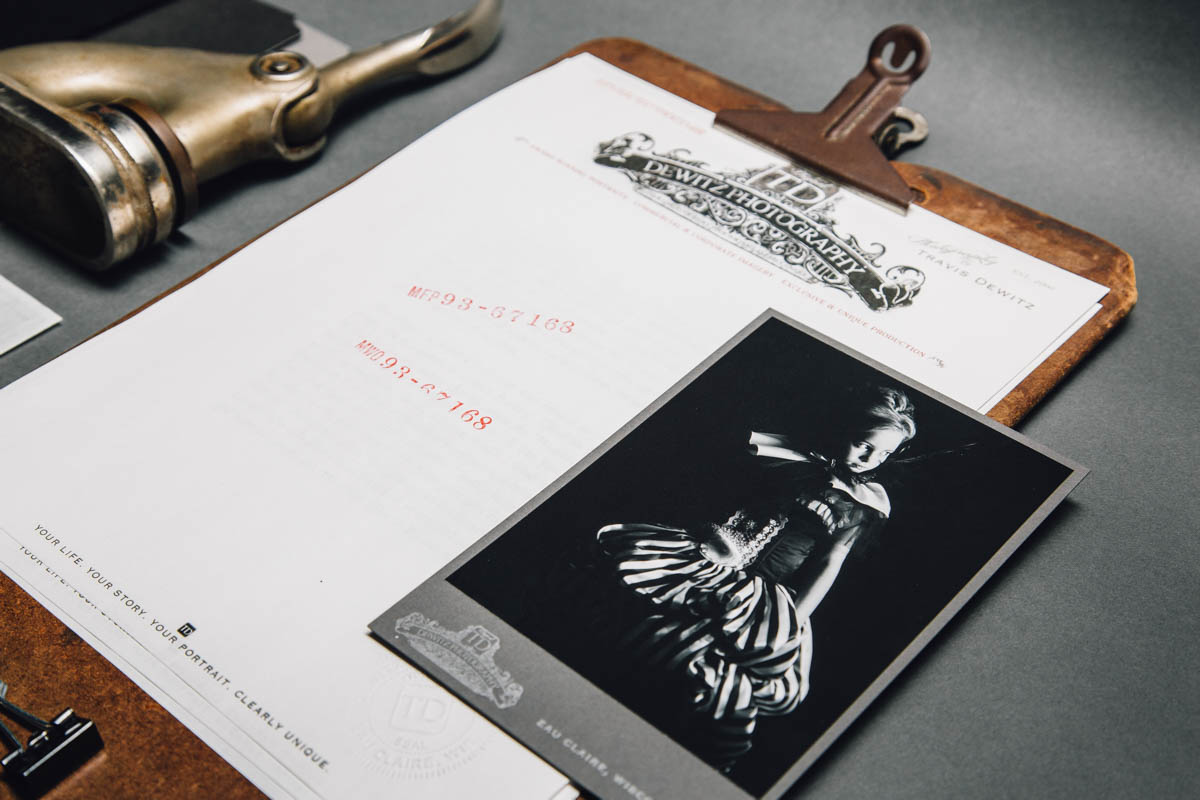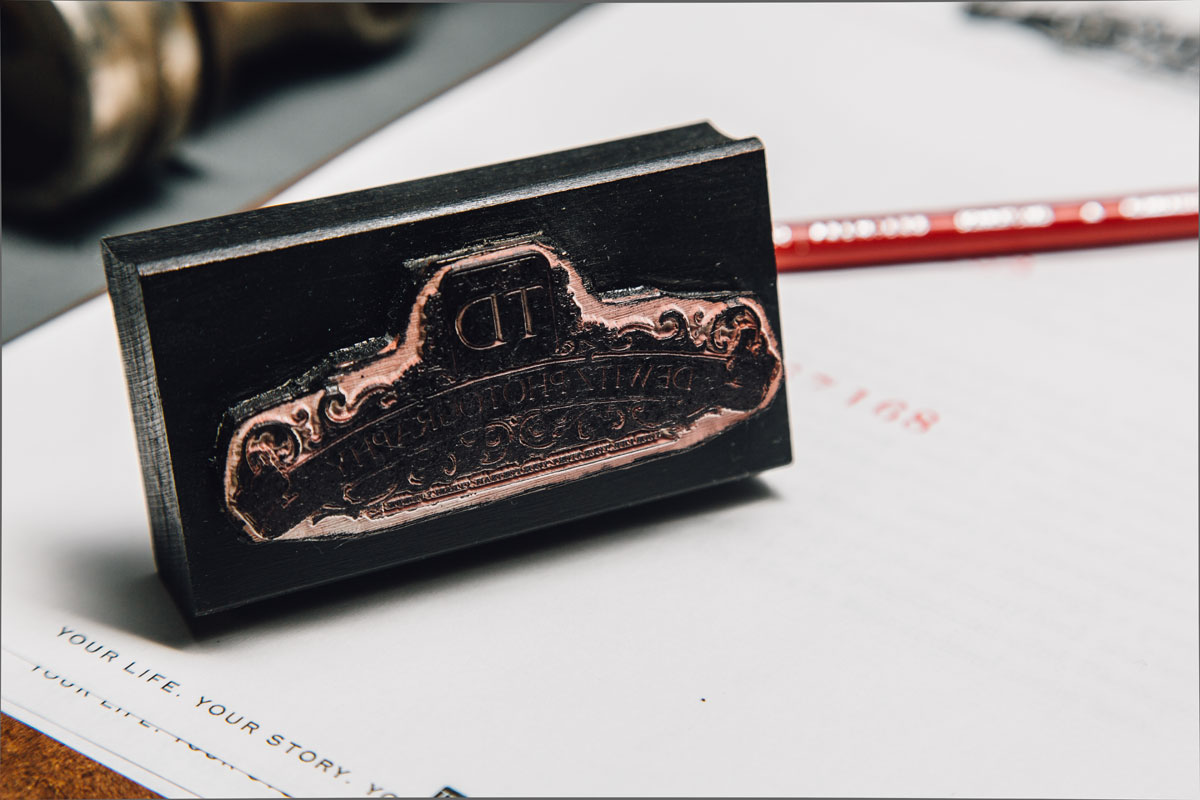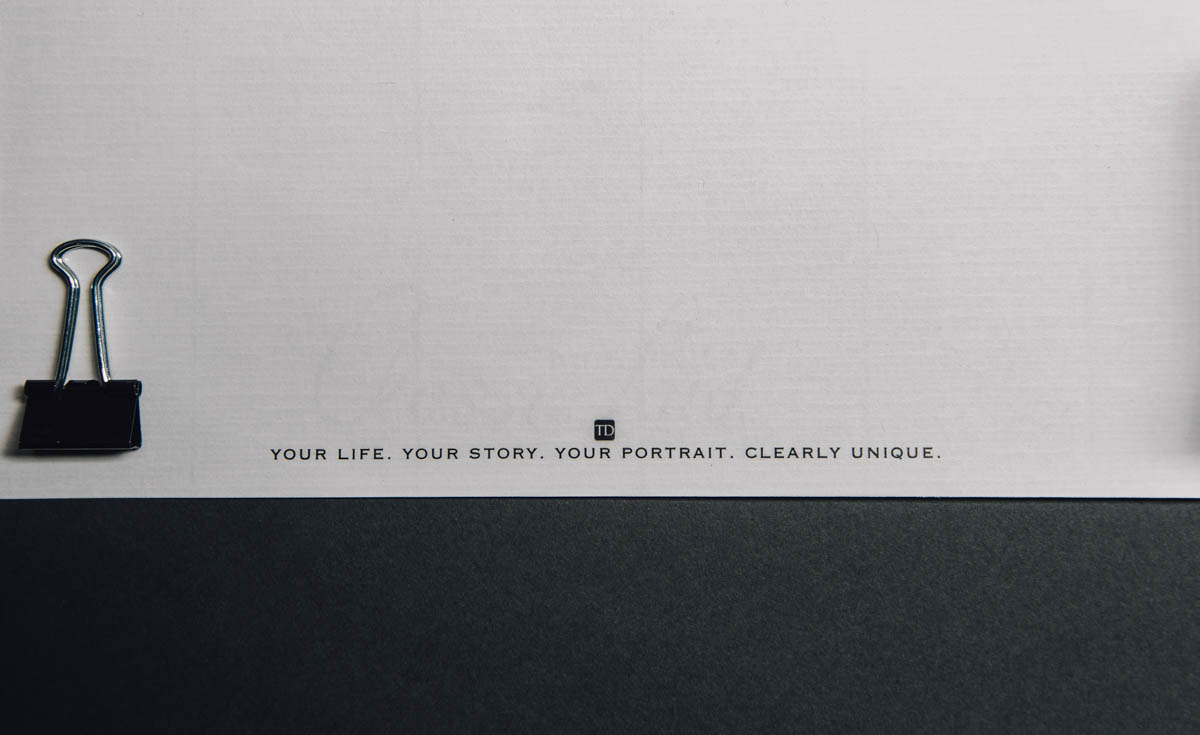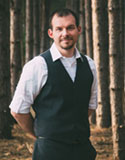 As an established and versatile photographer, I work in many genres of photography. Environmental Portraiture allows me to connect my genuine curiosity of my subject into a visual timeless story through the creation of their  portrait. Working with the naivety and quiet beauty of people fascinates me as I engage in the essence of who they are and their true sense of identity. I photograph the emotion and personality in their everyday being through deliberate details and natural flair. My yearning is to naturally engage you doing what you love and the essence of who you really are.
Like and Share With Your Friends and Family!