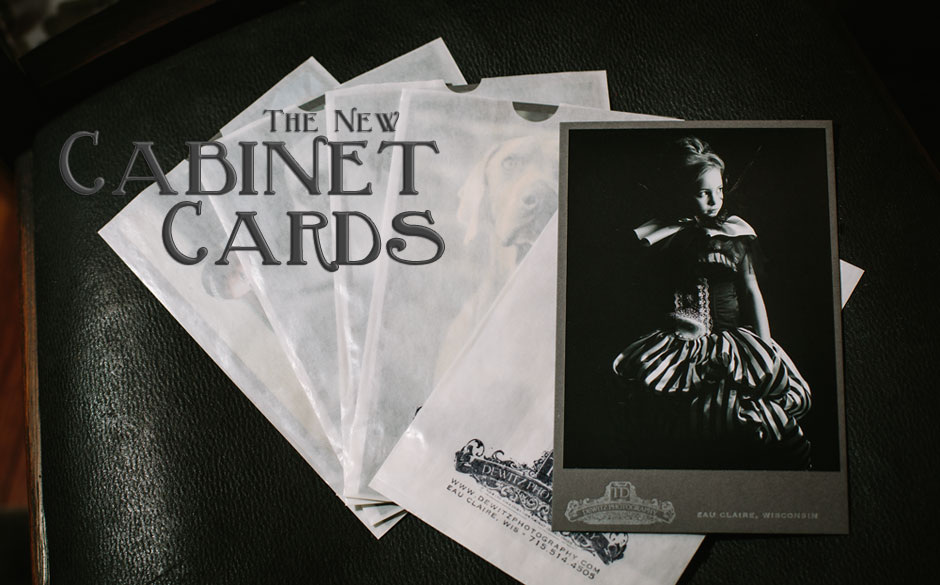 My new cabinet cards are a very unique item that once was extremely common. I believe I am the only photographer that offers real cabinet cards today that can have your portrait on them. Once a very popular product that photography studios first offered in the late 1860's all the way through the beginning of the 1900's. They would mount your photographic print to a sturdy card stock that was usually press printed and embossed with their studio information on the bottom front of the card. One of the purposes of the cabinet card and where the name was derived from was the ability to display your portraits on a cabinet shelf or above the fireplace. I have been collecting vintage portraits and cabinet cards when I came up with the idea and decided to have my own cabinet cards made. Since nobody manufactures these any more, I had to search for companies that had the ability to manufacture a custom order like this. Many emails and mailed samples later I was able to have my own blank cabinet cards produced and embossed with my own logo and Eau Claire, Wisconsin in silver ink  just like cards of the past.
Each one is hand produce for my clients one at a time. I start with a photo that I trim and glue down onto the cardstock with a special mounting glue. The photos I use are printed on a very high quality paper with an added protective matte top coat. The top coat protects the image from scratches and fingerprints when being handled. I also make the individually glassine protective sleeves that  your photos will come in. If you want your very own portrait cabinet cards to display on a shelf, frame, or give as a gift, please contact me today.
---
---
---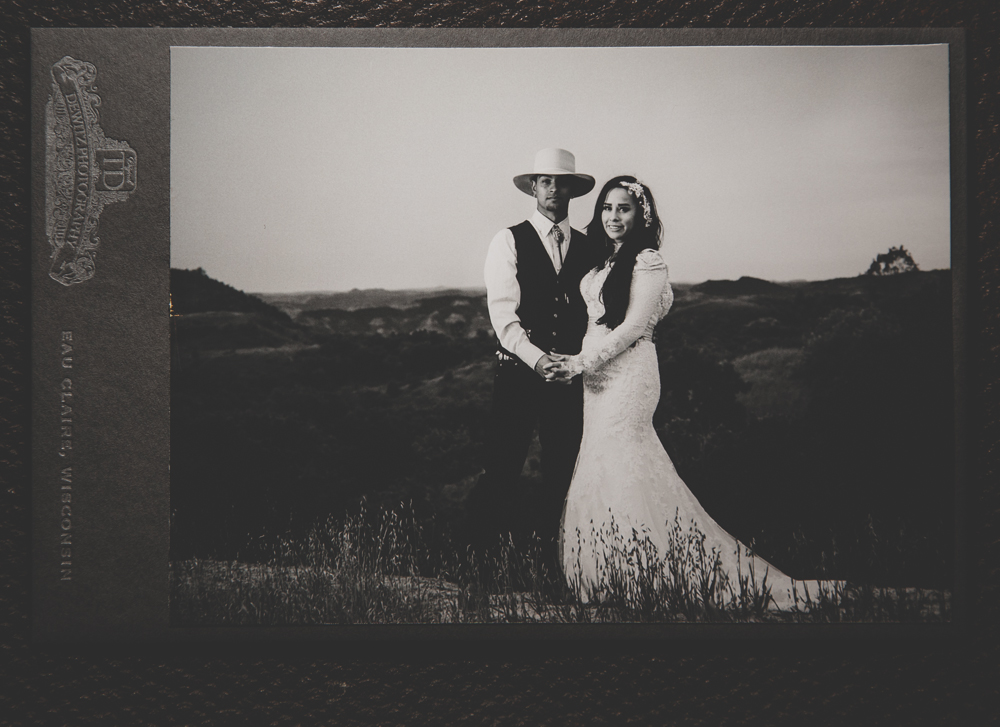 You can find more information about buying your own cabinet cards here.
---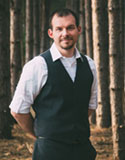 My name is Travis Dewitz and I am from Eau Claire, Wisconsin. I love photography. It lightens my heart, fills my soul, and allows me to capture life the way that I see it. I specialize in these three areas of photography; Corporate, Portraits, and Youth Modeling. These three areas that I offer fit my strengths and keen precision I have for these art forms. I believe the most important quality of a photograph, as in all art, is to evoke an emotional response. The bold pursuit of chasing the best one yet pushes me to continually evolve my photography vision; with precision, compassion and visual drama. ~ read more about me.
---
Like and Share with your friends and family!