Feature 5 | Selection of Five Images From my Latest Product Shoot
This Feature 5 showcases multiple product packaging concepts from University of Wisconsin Stout student Rebecca Black. Her distinct product ideas showcase a wide variety of merchandise including: Cresent Grainery Cereal, Serin Winery Wine, The Stout Soap Company Handmade Soap, and Moia Body Wash. Each package offers a unique purpose and advantage over what is on the market today.
---
Crescent Grainery was developed in order to develop a new type of packaging for muesli. The package is part paperboard and part plastic film. This allows the consumer to see the product before purchasing and see the amazing ingredients. There is a simple fold over closure to maintain freshness while being able to consume the product over a week.
SEREIN is a small family winery out of Durand, WI. They decided to use the Astrapouch to package their wine because it was eco-friendly, innovative and inexpensive for them to use. It also has a great look on the shelf and is very popular with active, on the go consumers. I wanted the pattern and colors to be fun and flirty, so they would appeal for an audience between women aged 21-35. 
The Stout Soap Company is a homemade soap making business which focuses on organic products and being environmentally friendly. Each package is made from 100% recycled kraft paperboard with a bee's wax coat. This allows it to be recycled and is 100% biodegradable and compostable. The package is not just to contain the soap, but also to be reusable. Our unique package system is to hold the soap on the store shelf and then after the consumer buys it, they put it on the bathroom counter as a soap dish. It is a duel-purpose package which is sustainable in two ways: reusable package and biodegradable. The bee's wax allows the paperboard not to weaken the structure and still allows the package to be composted. The package can be reused as a soap dish which will last until all the soap is gone. It can then be recycled or composted to the consumer's convenience. The Stout Soap Company is concerned for the environment and provides that through the reusable, recyclable, and biodegradable package system of a soap dish. – Rebecca Black
---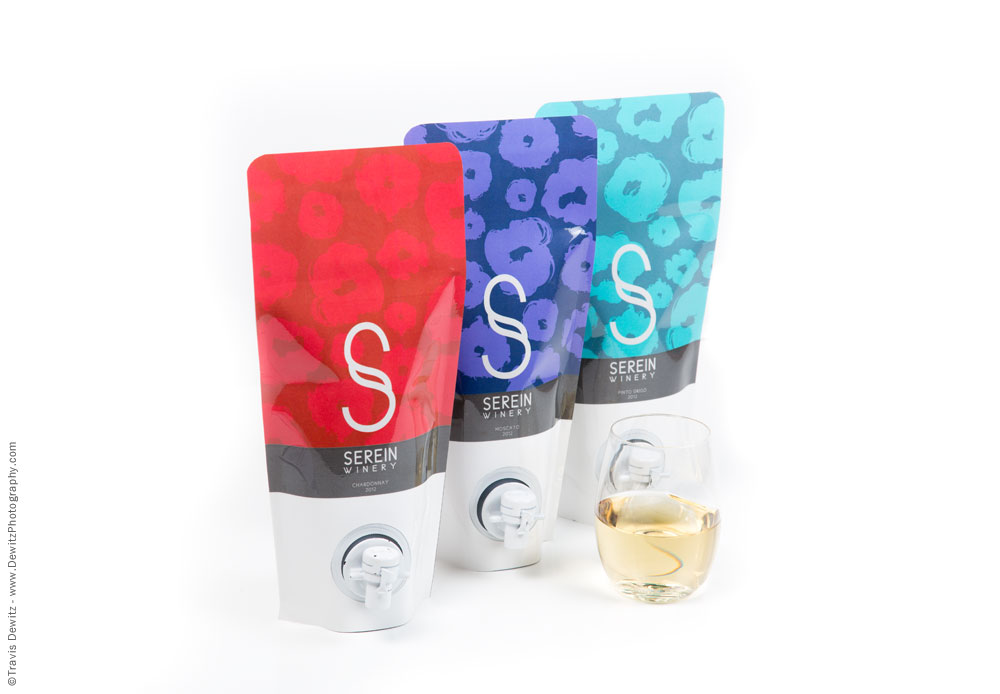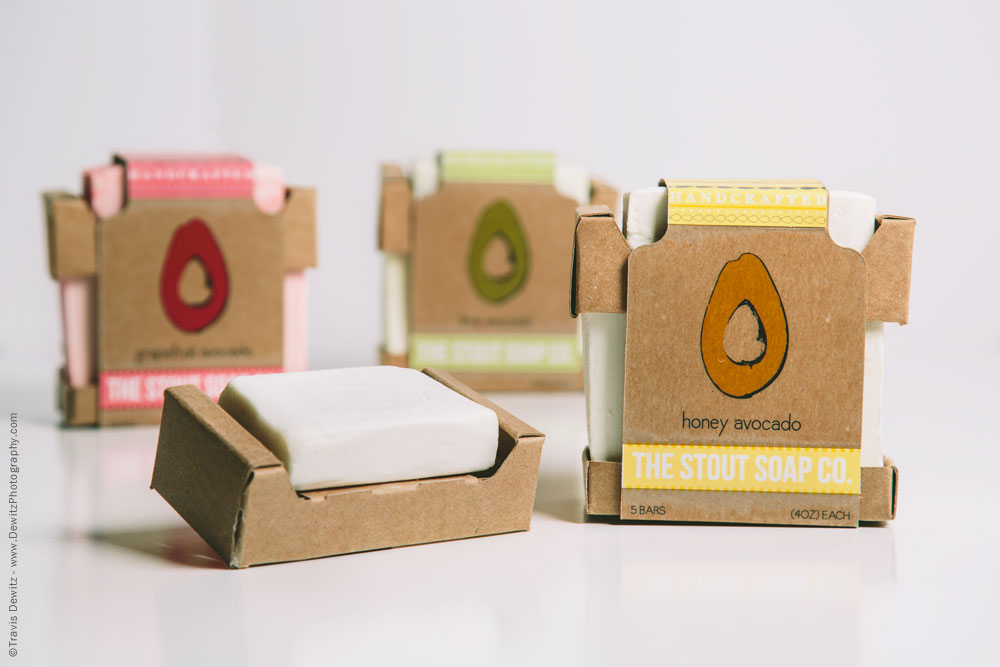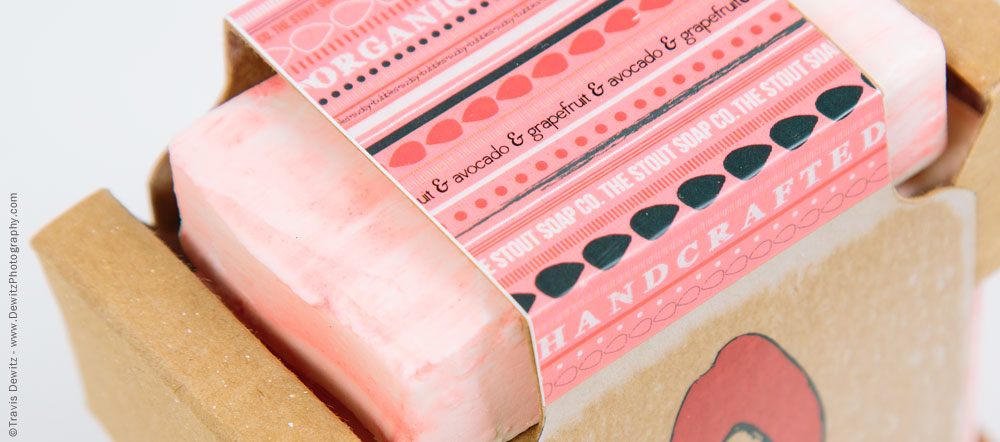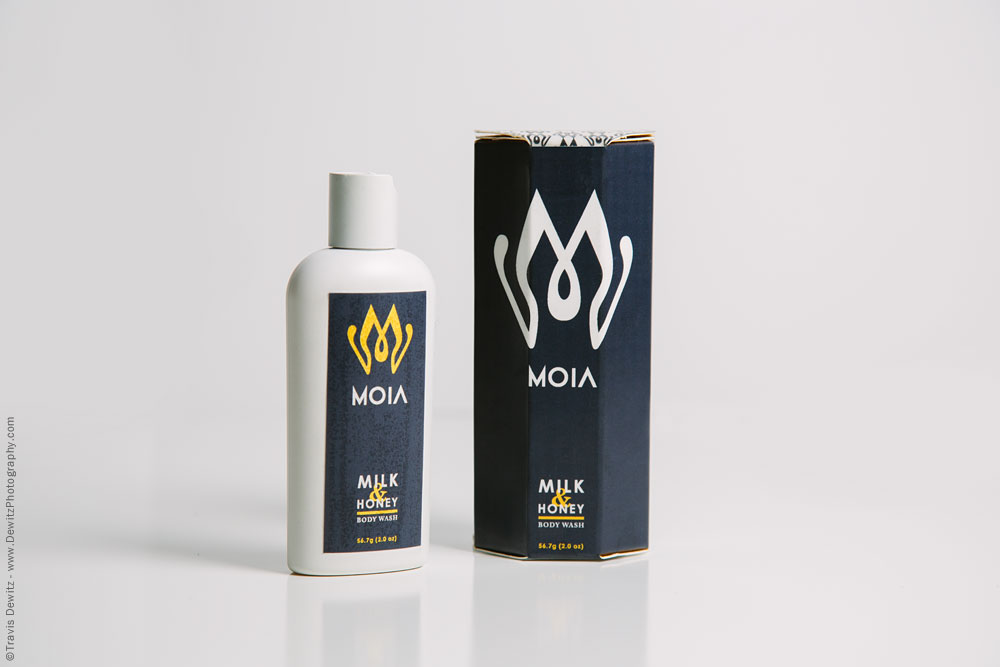 You can visit Rebecca Black's Behance Page here.
---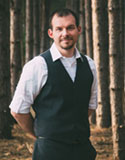 I specialize in corporate photography services like this. Corporate photography can also be considered industrial, business, commercial, executive, editorial, media, or even agricultural depending on the exact nature of the shoot and what the client wants captured visually. I give my clients a variety of images to choose from including many unique and captivating imagery. The client will receive environmental portraiture,  detailed close-ups, overall scenes, action captures, and anything else it may take to fulfill what they need. You can go here for more Corporate Photography Information.
---
Like and Share With Friends and Family.