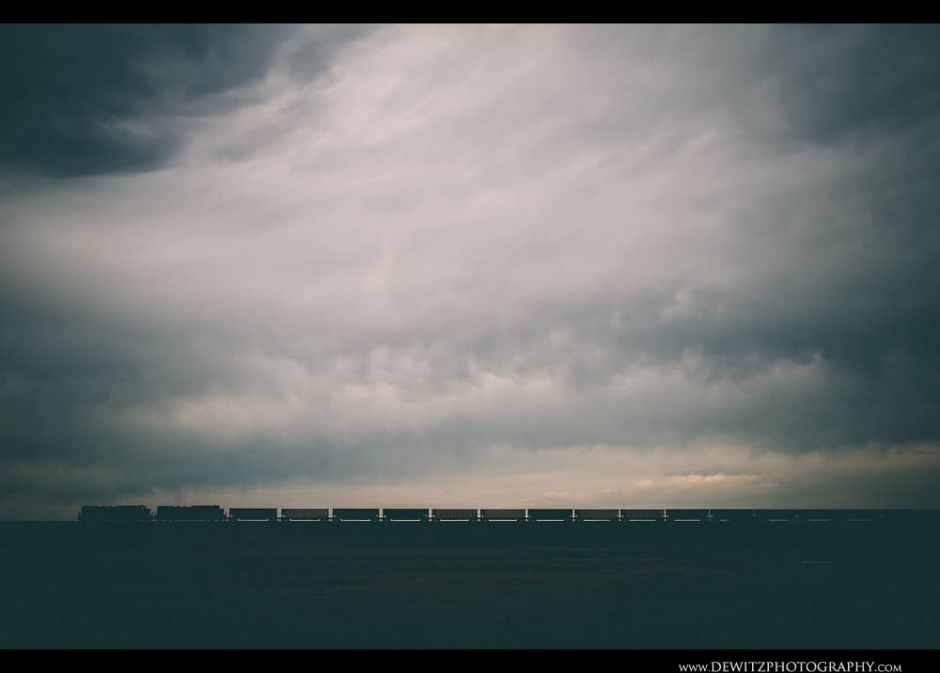 ---
---
One of my favorite places to be is the expense of Wyoming's landscape located between Gillette to the north and Douglas to the south. It is in a very busy, middle of nowhere 113 mile stretch. The lonely stretch of highway 59 runs north and south between Gillette and Douglas with the only other town of Wright in the middle. Well, unless you call the shanty store and railroad crew hotel in Bill a town. This is northeastern Wyoming at its finest with long rolling golden grasslands that seem to go on forever. The area is known as the Powder River Basin and it is the largest coal producing area in the United States. The sub-bituminous coal is located near the surface which makes it easier and more cost effective to extract than deeper underground seams. The coal is extracted from large open pits mines by huge draglines. The coal is then transported to crushers that break the coal up into smaller chunks by very large coal haul dump trucks. Conveyors then take the coal from the crushers to tall silos. These large concrete silos are also known as coal loadouts which gravity fills 110 plus car trains. Almost all of the coal is exported by rail to shipping ports and power plants. BNSF and Union Pacific railroads operate on this section of tracks between Gillette and Douglas which serves 10 coal mine loadouts. More coal mines are served to the north of Gillette all the way into Montana. The coal in the Powder River Basin is from prehistoric inland seas that existed here. As the land rose, the seas drained out leaving swampland. The peat in the swampland is what was transformed into the coal they mine today. This coal subbituminous, which is low in ash, and low in sulfur. This is what makes it much cleaner to burn than other types of coal. The drawback is that it has a lower BTU rating which means more has to be burned to create as much energy as higher BTU rated coal.  The Powder River deposit is one of the largest coal deposits in the world but only about 6% of the coal can be mined affordably as the rest of it is buried too deep.  A curious oddity of underground coal seams are the fires. These underground coal fire can burn for years such as one north of Gillette on the Pee Gee Ranch which has been burning for over 70 years. A famous coal fire in the United States is the one in Centralia, Pennsylvania which has been burning since 1962. One fire in New South Wales, Australia has been burning over 2,000 years and is now about 500 feet below the surface of the earth.
---
---
Check out my Powder River Basin Stock Photography here.
Hire me for your Industrial Photography needs. More info here.
Photo series of Coal in West Virginia.
---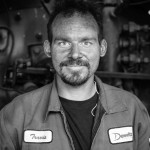 About the Author
Travis Dewitz is a professional photographer located out of Eau Claire, Wisconsin. He has been published in many books and magazines including many in the railroad industry. He does a lot of photography work and environmental portraitures for many companies and heavy industries in and around Wisconsin. He has grown up with trains and railroads are one of his passions that he pursues. His railroad photography can be seen on his website The Railroad Collection.
---
Like and Share With Your Friends and Family.
YOUR LIFE. YOUR STORY. YOUR PORTRAIT. CLEARLY UNIQUE.
---
---
Related Posts