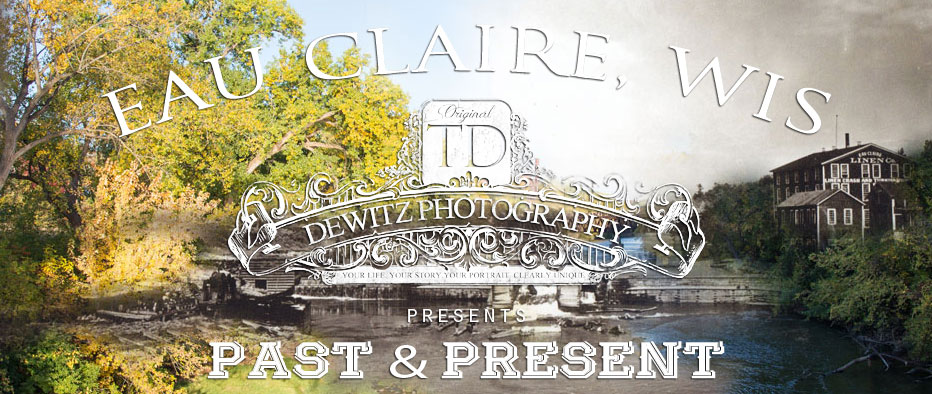 I recently worked with the Chippewa Valley Museum in obtaining many historical images taken of Eau Claire, Wisconsin and the surrounding communities in the Chippewa Valley. I have been working with these images to create a series of past and present photo sets. This is part one of this series. The hardest part of this project is being able to take a similar photo of a scene without obstructions like trees, buildings, or poles. Trees are the biggest challenge in many locations as they block much if not all of many locations I picked. The next challenge is trying to find the exact position and just as importantly the cameras focal range that the original photo was taken with. 50mm is a very common lens size for many of the photos but I had to take some of the photos at different focal lengths than the original to avoid obstructions that are now present.  I had a few ways that I could have displayed the differences between these past and present photos but for this first part, I choose to do either side by side or a 5 image blend from top to bottom in 25% opacity increments.  I hope you enjoy all the photos below.





---
---
---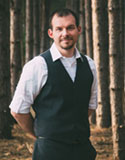 Travis Dewitz is a remarkable photographer in the Chippewa Valley. He is well known for photographing local sceneries, landmarks, venues, buildings and people in various and ingenious ways. Though you not know him personally, his work provides a unique foundation of our local community and his photographs are unmistakable. Dewitz's pictures are an impressive feat and preserve a moment; long after our travels are over, and our memories faded, photos are what remind us of the adventures we had and the connections to the people we met. Learn more about him here.
---
Like and Share With Your Friends and Family.