Guest post by Amy Gentry

We Are Much More Than Stereotypical Views
Many people have misunderstood West Virginia and our way of life for many years, McDowell County in particular. I have lived in McDowell my entire life, excluding a few years that I lived in Mercer. Many people in surrounding states are misguided in their thoughts and feelings about our community. A lot of people see us as illiterate red-necks that are poor and stupid. This is very hurtful to many of us, as we just wish we could show you the true nature of our community. Everyone has their fair share of residents that are not up to par, but the majority of our people are honest, hard-working people who have depth to their very being. We want to tell our story…..our way of life…and share the things that we hold dear to our hearts. West Virginia is not a far off country as some people see it. We are much like everyone else, even us who live here in little old McDowell County.
Our County has been pinpointed by some as the worst place in West Virginia, but I beg to differ. Have we been left behind somewhat? To a certain extent, yes we have but we have our own version of riches here. If someone in our small community is sick, that person is placed on a prayer line by a church somewhere, I can guarantee you. In no time at all, there are people all over McDowell County on their knees in heart-felt prayer for someone they may not even know. Take a drive through Northfork, Keystone, Crumpler, Welch, etc. and see how many people smile at you and wave as you go by. Unheard of as it may be, we don't have to know you to show you hospitality.

The Story of My Father
My Father grew up in Eckman, WV as did my Mother. At eleven years old my Mom received her first kiss from my Dad, and that would spark a relationship that lasted for many years to come and one of the saddest love stories ever told. Their relationship is a testimony of true partnership, love, and dedication. It brought new meaning to the marriage vows, especially the line "For richer or for poorer, in sickness and in health till death do you part." I can only hope my marriage will be as beautiful as theirs was.
My Dad was one of 9 children. His Mother was taken with dementia when he was only two years of age. His Father raised the children, which I'm sure was quite a task. My Dad had only an eighth grade education due to not having an endless amount of clothing and shoes, and as we all know, kids can be cruel. His sisters took care of household tasks such as cleaning, washing, and tending to younger brothers and sisters. Many people would think that the lack of education would make for a less than favorable adult. My Dad may not have been a doctor or a lawyer, but he had plenty of knowledge, morals, and common sense that somehow seem to be lacking in every area of the United States today.

The Only Sure Thing on Earth Is Change
When I was small, he drove coal trucks for a living. Every evening he came home black as night, driving that huge monster of a truck. He would take me and my sister for rides in it and it was awesome. Sitting in the cab of a coal truck is like being on top of the world and though I was so small, it is a memory that I will hold forever, small pieces of me. At this point in my childhood, we didn't have a lot but we had everything we needed. At Christmas one year he sold his truck, his only transportation to get to work to buy toys for us. He walked to work, because in his heart, he believed that is what a man should do for his family. He would have given up every possession he had just to see us smile on Christmas morning. They just don't make them like that anymore.
Years went by and as I grew older things started to change. My Dad, with his 8th grade education went to Keystone Tipple every chance he had and refused to take no for an answer. He knew one day he would get the job. Lo and behold, my Dad who had more persistence in his little finger than I will ever have, got the job. He ran an en-loader and filled the train cars with coal. He would come home covered in coal and smelling like ivory soap but the smallest traces of his day were always left behind. He had callouses on his hands and coal around the rims of his eyes but he wore coal proudly. His family would be taken care of and that was his number one goal besides his walk with God. Life was good.

A Glimpse of Growing Up in The "Holler"
We attended church at the Old Fashioned Full Gospel Church of Northfork. My Dad, my aunt, my sister, many others and I always had a song to sing. Our faith in God was strong, but would later be tested to the limit. My sister and I played outside on hot summer days surrounded by the protection of majestic mountains covered in green. We didn't worry about being taken by some stranger because there were no strangers. We picked black berries and strawberries and apples from the tallest trees. On rainy days we played in the mud holes and rode four wheelers until we were so covered in mud we couldn't see.
In the winter our mountains, meadows, and hills were covered in deep snow as far as you could see. We built snowmen and forts for snow ball fights and if you couldn't find your gloves…. socks would do just fine. Snow boots could always be replaced by any shoe if you covered them with a plastic bread bag and duck taped it around your upper leg. Sleds were made from sheets of cardboard all you had to do was tape a black garbage bag to the bottom. Sure we could have bought all these things, but we were taught how to make do from parents and grandparents who had to. How funny to look back on that. Mommy always had vegetable soup on the stove so when we came in our stomachs were full and so were our souls.

A Six Letter Word
Later, my Dad was diagnosed with cancer and the struggle began. We watched as his hair fell out, and he wasted away, so skinny and so frail. The strongest man I knew was becoming oh so weak! Finally, he was unable to work. Our community pulled together and we received cards through the mail signed anonymous that contained checks for sometimes hundreds and sometimes five dollars, but people were willing to sacrifice to help "Shorty Luster". Trucks showed up on Christmas morning from his co-workers at Keystone Tipple carrying present after present for his children. This is why I love McDowell with a passion all these things are pieces of me.
He recovered sometime later and my hard-headed Daddy returned to work, only to find that his body had been depleted and weakened to the point that he could no longer maintain his work load. My mom was pregnant with my little sister and it took a hard toll on my Dad. I was fourteen, and my older sister was nineteen when our baby sister was born. My Dad was very unsettled because he was worried about how to provide for his family but maintained his faith in God that we would be fine. Once again, a scan would reveal the cancer had come out of remission. As he lay in the floor with my baby sister, she would stroke his hair and be left with handfuls of it….a cruel and brutal reminder of the disease that was eventually going to steal our Father from us. We watched as our Mother shaved what was left of his hair…..and we all wept silently. She was with my Father until the very end.

The Soul Never Dies: Memories of My Father
Finally in 2004 when my Father was only 48, God called him home, but before he did my Father had one last request of me. He yelled for me to come to his room and asked me to sing to him….to which my reply was "What do you want me to sing Daddy?" He said "Amazing Grace." I was so overwhelmed with grief that it took every ounce of strength I had inside of me to force the words over the edges of my lips and my sweet Daddy done his very best to sing them with me. Later he experienced that Amazing Grace as he made his journey home. I miss him so, but his words, his morals, and his strength are still with me.
Every time I drive by Keystone Tipple my mind goes back to a place in time that made me who I am today. I can smell ivory soap from his daily bath and brillo pads from the many nights I scrubbed Daddy's work bucket for the next day. I can still see him down over the hill running the en-loader as we headed off to the store to buy the things we needed thanks to him. The smoke still rolls out of that old smoke stack, a cruel reminder that time marches on. McDowell County may not be what it used to be, but we are reminded of the beauty it holds by the small things. The people honestly care for one another and lend a helping hand.

Beauty Captured by a Camera but Felt With The Heart: The Nature of McDowell County Natives
When I first came across Travis Dewitz's photos I was a little offended because I did not understand the intentions behind them, blame that on the pride we all carry in this community. I can now appreciate the beauty of them because they tell a story of pride, family, hard times, and history. Coal is falling all around us, and there is not much left and that saddens me. It is the essence of my very life story. I wish others could know the way we feel about it here in McDowell and how we cringe at the mockery and comments about our home. Everyone has a story, my roots are deep in coal dirt and I am proud of that.
Some people are ashamed of hard times in their lives. I am not. I refuse to hide what made me "Shorty Luster's" daughter. People think of coal and see dollar signs, filth, global warming, and much more. We see our past, present, and declining future but refuse to go down without a fight. I personally see my sweet Daddy working hard to provide for us. McDowell isn't just a county in West Virginia it is a beautiful story with much wealth in history, love, hospitality, and community. It doesn't take a million dollars to make us happy. In the end when we are lying on our death-bed I can guarantee you that we won't be contemplating how rich or poor we were, the size of our home, or the street we live on, but whose lives we touched and who touched ours.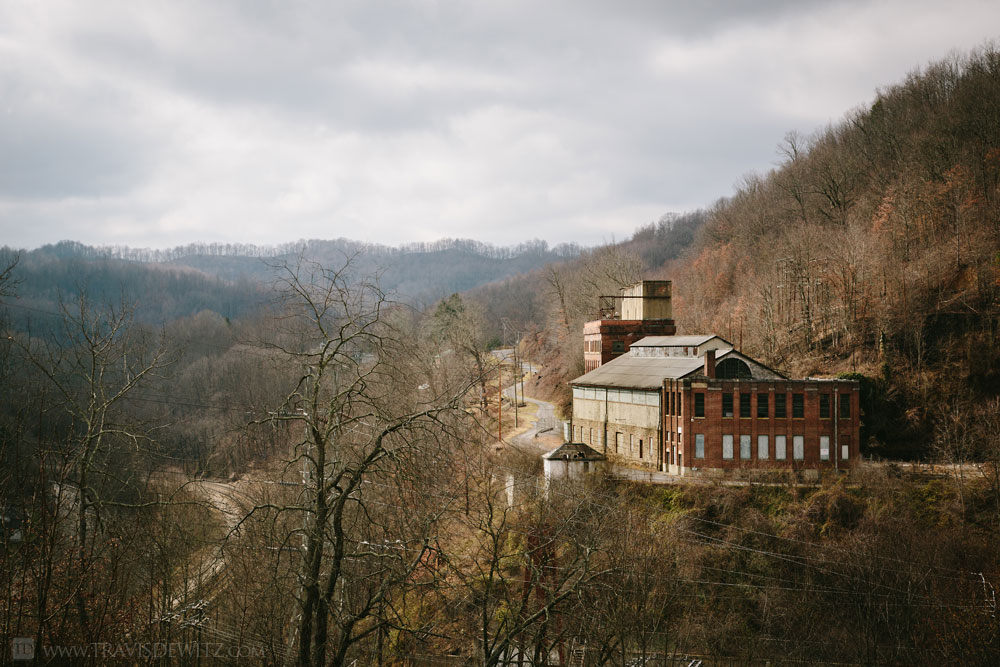 The most precious things in life cannot be bought only felt. I have often thought about poverty and questioned which is worse, financial poverty or soul poverty? The richest man alive can't be made happy if his soul is in poverty, deprived of love, companionship, and spirituality. Yet the poorest man alive can still be happy if his soul is rich with love, companionship, and spirituality. Life is more than a dollar. Money has made this world a cruel place to live in. This world is crying out for people to love one another, to accept one another and I'm very proud to say I was raised in a small town, in a county that seems to have been forgotten by the entire world yet we love on another here. I hope to spread that love. So here's to all the people out there who haven't forgotten that love conquers all.
This is a comment that I left on Mr. Dewitz's website and I feel it best expresses the opinions of most people who live here: "Some see sadness and depression…we see beautiful mountainsides in the fall, vast blankets of snow in the winter, gorgeous flowers and deep green grass in the summer….and though some feel trapped within our valleys…we feel protected and free. When spring comes…vines wrap themselves around what's left of broken down, abandoned homes…fragrant honey suckle fills the air…and our children play freely in the backyard without fear because we grew up with our neighbors…..and that is true peace, beauty, and freedom. We are not depressed….we are still trudging forward…even though things have went down around here. We continue to climb…and we are good at it because we were raised in the mountains. Beauty and happiness cannot be bought and paid for…it is not expressed by material things that are shiny and new….it is found in the character of people and in the condition of the soul. We see beauty in ashes….even if they are coal ashes. That is OUR story."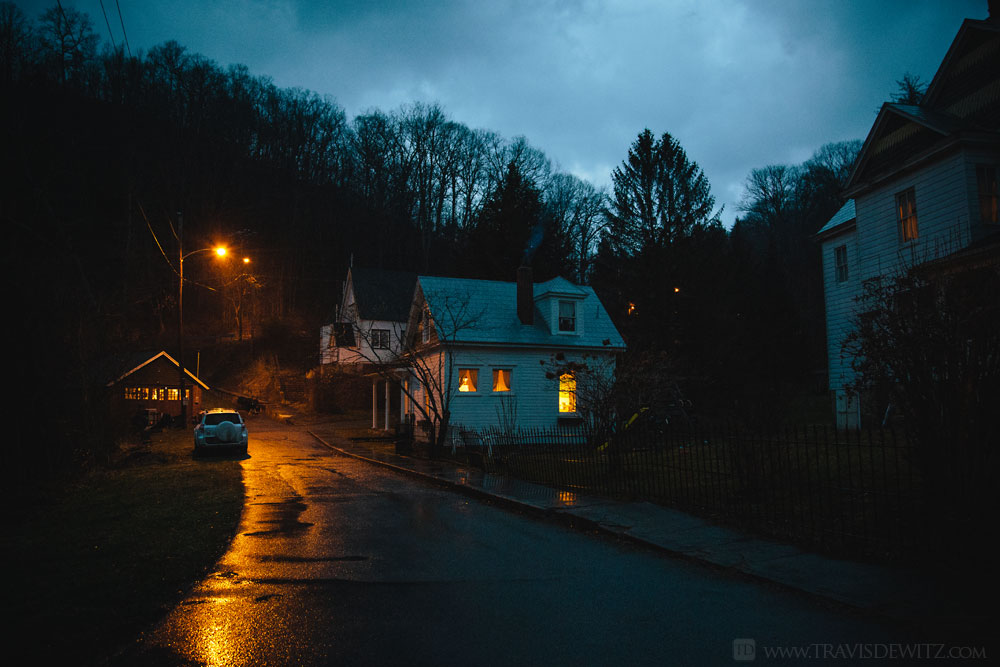 May we never forget where we came from or be ashamed of who we are lest everything we believe in be in vain. May our children play till dusk dark while chasing lightning bugs to put in a jar to later serve as a night-light. May we continue our phrases such as "It is blue cold out-side!" May we keep our accents and traditions and never be ashamed because other people do not understand. If our way of life is forgotten so will hundreds of wonderful human beings who were born and raised here. We are important and we add color to the world. 

In memory of Arnold Ray Luster
"Shorty"
© Amy Gentry 2014
---
Like and Share With Your Friends and Family.