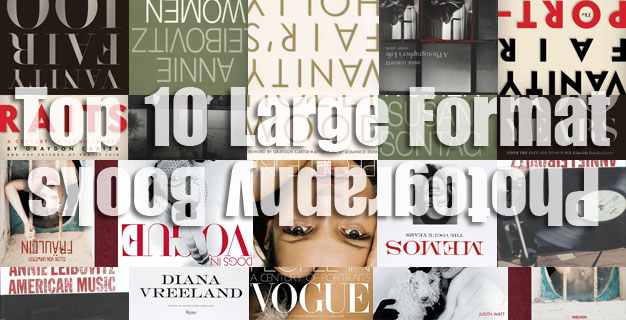 My Top 10 Favorite Large Format Photography Books
Here is my list of my favorite fashion photography books that I catalog in my personal repertoire. I own a beautiful collection of photography books so it was hard to narrow my top ten selections. For this post, I decided to only pick from my large format titles. By large format, I am talking about my biggest, thickest books. Most of my choices are well over a 14 inces long, and in excess of 400 pages. Huge books mean vast, in your face photographs, some of the most engaging and unsurpassed captures ever taken. I started with my Vanity Fair books as they are some of my most beloveds that I return to over and over again to browse through and gather inspiration from. The first two on my list are fairly similar, but offer variation from each other. Vanity Fair 100 Years: From the Jazz Age to Our Age offers supporting text where Vanity Fair: The Portraits: A Century of Iconic Images is mainly images and captions. Vanity Fair: The Portraits: A Century of Iconic Images is a mixture of the first two in design but includes many photos not seen in them. People in Vogue: A Century of Portraits is in essence a Vogue version of Vanity Fair: The Portraits: A Century of Iconic Images. The book Diana Vreeland Memos: The Vogue Years, is a plethora of iconic fashion images along with photos of actual letters to the editor. If you love model fashion photography and dogs this book is a must: Dogs in Vogue: A Century of Canine Chic. I'm a huge Annie Leibovitz fan and own many of her books. The three I put on this list give you an inside glimpse at a wide variety of her most impeccable work. A Photographer's Life: 1990-2005 displays some of her most well- known acknowledgements, Annie Leibovitz: American Music has a mix of many unseen photos alongside more famous works. Her book Women shows a lot of work of hers I have never seen before, but at her known level of quality. Ellen von Unwerth: Fraulein is a huge collection of very captivating images, but may be a little NSFW for some viewers.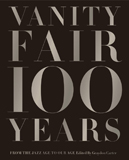 Vanity Fair 100 Years: From the Jazz Age to Our Age by Graydon Carter


Vanity Fair 100 Years showcases a century of personality and power, art and commerce, crisis and culture—both highbrow and low. From its inception in 1913, through the Jazz Age and the Depression, to its reincarnation in the boom-boom Reagan years, to the image-saturated Information Age, Vanity Fair has presented the modern era as it has unfolded, using wit, imagination, peerless literary narrative, and bold, groundbreaking imagery from the greatest photographers, artists, and illustrators of the day. This sumptuous book takes a decade-by-decade look at the world as seen by the magazine, stopping to describe the incomparable editor Frank Crowninshield and the birth of the Jazz Age Vanity Fair, the magazine's controversial rebirth in 1983, and the history of the glamorous Vanity Fair Oscar Party. Read Customer Reviews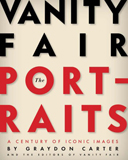 Vanity Fair: The Portraits: A Century of Iconic Images by Graydon Carter & David Friend


Vanity Fair: The Portraits brings together 300 iconic portraits from Vanity Fair's 95-year history in a remarkable book that captures the image of modern fame—the magical thing that happens when individual talent and beauty (and sometimes genius) is caught in the spotlight of popular curiosity and passion. The photographers—from Edward Steichen and Cecil Beaton to Annie Leibovitz and Mario Testino—are a glittering and celebrated group themselves. Their portraits have become the iconic likenesses of the best-known figures from the worlds of art, film, music, sports, business, and politics. From legends such as Pablo Picasso, Amelia Earhart, Cary Grant, and Katharine Hepburn to the stars, writers, athletes, style icons, and titans of business and politics of today, Vanity Fair: The Portraits offers an authoritative roster of talent and glamour in the 20th century. Read Customer Reviews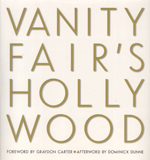 Vanity Fair's Hollywood by Graydon Carter, David Friend, Christopher Hitchens, & Dominick Dunne


Vanity Fair has, from the start, made Hollywood its stomping ground. For its readers, this star-studded book encapsulates a century of the movie mecca's glory, glamour, and scandal. Garbo and Grant, Tracy and Hepburn, Fairbanks and Pickford, Taylor and Burton, the Gishes and the Barrymores rub shoulders with today's cinematic giants in an incomparable collection of luminous images, classic essays, and delightful caricatures from the archives of Vanity Fair from as far back as 1914. Surveying the brightest stars, moguls, directors, and writers, Vanity Fair's Hollywood is a stylish and definitive focus on timeless glamour, mythic beauty, and unquenchable celebrity. Read Customer Reviews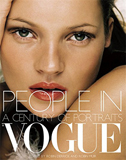 People in Vogue: A Century of Portraits by Robin Derrick & Robin Muir


The archives of British Vogue define modern portraiture. Its collection remains a stylish barometer of the social and cultural changes that shaped the 20th century. From princesses to rock stars, models to actors, society beauties to world leaders, these are portraits of figures who have made an enduring mark on their age. And just as the pictures are a who's who of the brilliant and beautiful, the selection of photographers is equally stellar. Daring, discerning, iconoclastic—here are the people who defined their art, including Horst, Beaton, Steichen, Penn, Snowdon, Parkinson, Bailey, and Testino. Read Customer Reviews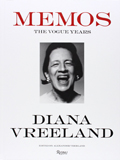 Diana Vreeland Memos: The Vogue Years by Alexander Vreeland


A look behind the scenes at Diana Vreeland's Vogue, showing the legendary editor in chief in her own inimitable words. When Diana Vreeland became editor in chief of Vogue in 1963, she initiated a transformation, shaping the magazine into the dominant U.S. fashion publication. Vreeland's Vogue was as entertaining and innovative as it was serious about fashion, art, travel, beauty, and culture. Vreeland rarely held meetings and communicated with her staff and photographers through memos dictated from her office or Park Avenue apartment. This extraordinary compilation of more than 250 pieces of Vreeland's personal correspondence—most published here for the first time—includes letters to Cecil Beaton, Horst P. Horst, Norman Parkinson, Veruschka, and Cristobal Balenciaga and memos that show the direction of some of Vogue's most legendary stories. These display Vreeland's irreverence and her characteristically over-the-top pronouncements and reveal her sharpness about the Vogue woman and what the magazine should be. Photographs from the magazine illustrate the memos, showing her imagination, prescience, and exactitude. Each chapter is introduced by commentary from Vogue editors who worked with her, giving readers a truly inside look at how Diana Vreeland directed the course of the magazine and fashion world. Read Customer Reviews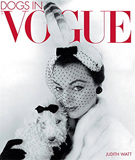 Dogs in Vogue: A Century of Canine Chic by Judith Watt


Dogs have always played an integral part in Vogue magazine, either as companions to some of the world's most stylish women or as icons in their own right. Testifying to this enduring relationship in its lavishly illustrated pages, this collection features photos by Horst, Beaton, Steichen, Parkinson, Bailey, Weber, Testino, and many others. The famous and fabulous appear in portraits with their equally fabulous pets—the Mitford Sisters, Lady Diana Cooper, Elizabeth Arden, Andy Warhol, Britt Ekland, Cindy Crawford, Jodie Kidd, Yves Saint Laurent, and Tom Ford are all devotees of canine culture. In all shapes and sizes, dogs are most definitely at the heart of the 20th-century's style bible. With wonderful photos, illustrations, and extracts spanning the history of Vogue, this is a must for dog and fashion lovers everywhere. Read Customer Reviews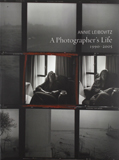 A Photographer's Life: 1990-2005 by Annie Leibovitz


"I don't have two lives," Annie Leibovitz writes in the Introduction to this collection of her work from 1990 to 2005. "This is one life, and the personal pictures and the assignment work are all part of it." Portraits of well-known figures–Johnny Cash, Nicole Kidman, Mikhail Baryshnikov, Keith Richards, Michael Jordan, Joan Didion, R2-D2, Patti Smith, Nelson Mandela, Jack Nicholson, and William Burroughs–appear alongside pictures of Leibovitz's family and friends, reportage from the siege of Sarajevo in the early Nineties, and landscapes. The pictures form a narrative of a life rich in contrasts and continuities. The photographer has a long relationship that ends with illness and death. She chronicles the celebrations and heartbreaks of her large and robust family. She has children of her own. All the while, she is working, and the public work resonates with the themes of the life. Read Customer Reviews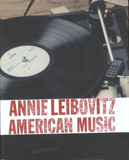 Annie Leibovitz: American Music by Annie Leibovitz


The impulse to do AMERICAN MUSIC, writes famed photographer Annie Leibovitz, "came from a desire to return to my original subject and look at it with a mature eye. Bring my experience to it…make it a real American tapestry." Her ambitious idea became AMERICAN MUSIC, a stunning collection of photographs of the musicians, places and people that enrich the landscape of American music. As Rolling Stone's chief photographer for over thirteen years, Leibovitz created a legendary body of work. Her portraits of some of the world's most talented musicians capture more than the performer, they convey the art of making music. For AMERICAN MUSIC, Leibovitz traveled across the country to juke joints in the Mississippi Delta, honkytonks in Texas, and jazz clubs in New Orleans "to take pictures in places that mean something." In her signature style, she shares stunning portraits of American greats — B.B. King, Willie Nelson, Bonnie Raitt, Bruce Springsteen, Beck, Bob Dylan, Mary J. Blige, Jon Bon Jovi, Steve Earle, Ryan Adams, Miles Davis, Etta James, Pete Seeger, Emmylou Harris, Tom Waits, The Dixie Chicks, Dr. Dre, The Roots and many more. AMERICAN MUSIC includes a commentary about the American Music project by Leibovitz, short essays by musicians Patti Smith, Rosanne Cash, Steve Earle, Mos Def, Ryan Adams, and Beck as well as biographical sketches of all the musicians. Read Customer Reviews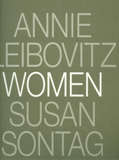 Women by Annie Leibovitz

& Susan Sontag
The photographs by Annie Leibovitz in Women, taken especially for the book, encompass a broad spectrum of subjects: a rap artist, an astronaut, two Supreme Court justices, farmers, coal miners, movie stars, showgirls, rodeo riders, socialites, reporters, dancers, a maid, a general, a surgeon, the First Lady of the United States, the secretary of state, a senator, rock stars, prostitutes, teachers, singers, athletes, poets, writers, painters, musicians, theater directors, political activists, performance artists, and businesswomen. "Each of these pictures must stand on its own," Susan Sontag writes in the essay that accompanies the portraits. "But the ensemble says, So this what women are now — as different, as varied, as heroic, as forlorn, as conventional, as unconventional as this." Read Customer Reviews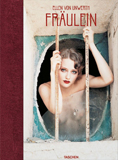 Ellen von Unwerth: Fraulein by Ingrid Sischy & Ellen von Unwerth


Ellen von Unwerth was a supermodel before the term was invented, so she knows a thing or two about photographing beautiful women. Now one of the world's most original and successful fashion photographers, she pays homage to the world's most delectable females in Fräulein. This celebration of our era's sexiest female icons includes Claudia Schiffer, Kate Moss, Vanessa Paradis, Britney Spears, Eva Mendes, Lindsay Lohan, Dita von Teese, Adriana Lima, Carla Bruni, Eva Green, Christina Aguilera, Monica Bellucci and dozens more.Switching effortlessly between color and immaculate black and white, von Unwerth's photography revels in sexual intrigue, femininity, romance, fetishism, kitsch humor, decadence and sheer joie de vivre. Whether nude or in lingerie and a dazzling smile, her subjects are never objectified. Some flaunt personal fantasies; others are guarded, suggesting that we have stumbled into a secret world. Fashion and fantasy were never so enchantingly combined. These images were shot over the last 15 years and many are previously unpublished. Read Customer Reviews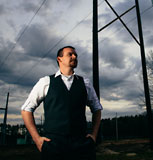 Through the creative lens of Travis Dewitz; he demonstrates time and time again how much splendor can be extracted from the interplay of the industrial world around us. In the most unusual and unexpected places Dewitz showcases images that embody the forgotten beauty of railways, factory floors, the rolling smoke of steel mills, and the cities that are built around them. He brings a certain magic as he invokes the very souls of these once-glorious industrial areas; his captures overflow with inspirational energy. Click here to view his personal series.
Like and Share With Your Friends and Family.