Top 10 Best Photography Books for Photographers
I love books and I love learning as much as I can possibly absorb. So it was natural for me to be drawn to books about my passion, photography. I'm a nuts and bolts kinda of guy. I want to know how things work and how to do things myself. I see so many impressive photographs and wonder how I can create works of art that look like them. To make your images look incredible takes a lot more than pushing the shutter button. A lot more. You not only need to know how to work your camera inside and out but you also need to learn about composition as well as how to use the natural or artificial light that you have. With most of you being  digital photographers now, Photoshop is now your new darkroom. You need to be proficient in every step if you want your work to shine and stand out. One way is to read some of the best photography books out there designed to teach photographers like yourselves. I like to see great images, good examples, and strong supporting text in any book that I am willing to buy. I am very picky about the books I buy and I really need to page through them before I will buy it. It really has to fit my high standards I have for books that I like. Note that these are my high personal standards of course and what you like may differ. But if you pick up one of the books below and love it, you will love the rest of my best of selections. The books below range on topics such as Camera Raw, Photoshop, Flashes or Strobes, Curves, Processing, and everything in between. You can't go wrong with having just one of these books in your collection.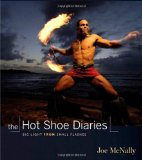 The Hot Shoe Diaries by Joe McNally

If there was just one person you could learn about speedlights from, Joe McNally would be the guy. A National Geographic staff photographer, Joe is famous worldwide for his images and complete light control and knowledge. The images in this book are beyond fantastic. If you use flash this is a must have to take you to the next level and to get you thinking outside the box. Read Customer Reviews
---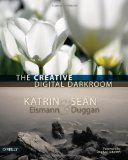 The Creative Digital Darkroom by Katrin Eismann & Sean Duggan

One of my favorite photography books of all time. If you were only going to buy one book, you would be missing out on the other 9 on this top 10 list, but if you really had to this one would be it. Just over 400 pages that covers the entire process of  processing an image into a final photograph that you will want to share with everyone. Read Customer Reviews
---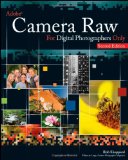 Camera Raw for Digital Photographers Only by Rob Sheppard

344 pages of very detailed information on how to process a camera raw image. The book is full of images and on topic pro tips. The first chapter covers the JPEG vs Raw debate, Why use Raw?, Raw Capabilities, and much more. A very thorough from start to finish. Read Customer Reviews
---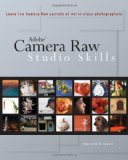 Camera Raw Studio Skills by Charlotte Lowrie

Studio Skills as in that is where you will be processing your photos. The photos in the book are from every condition you can think of. Another very detailed book full of great descriptive text and camera raw screen captures. If you just read one chapter you will be that much further ahead in your passion for photography.  Read Customer Reviews
---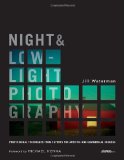 Night & Low-Light Photography by Jill Waterman

Do you want to push the limits of your camera? Low light conditions are some of the hardest to shoot in and this book will walk you through it. If you can master shooting in the dark or very low light conditions, will just make you that much more prepared when you need to shoot in other low light conditions you are in like a wedding.  Read Customer Reviews
---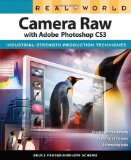 Camera Raw with Adobe Photoshop CS3 by Bruce Fraser & Jeff Schewe

I just can't get enough of these Camera Raw books. There are so many ways to do the same thing to an image sometimes and find the workflow that fits you best can make all the difference. Probably my least favorite of all the camera raw books on this list but still packed full of great information and images.  Read Customer Reviews
---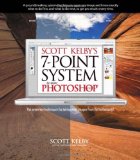 Scott Kelby's 7-Point System for Adobe Photoshop CS3 by Scott Kelby

I really don't need to say more than, Scott Kelby. If you have not seen any of his online info or his other books, you should. He is the Photoshop King. This book is all about making your images really pop. As the book says, The seven key techniques for taking your images from flat to fantastic!  Read Customer Reviews
---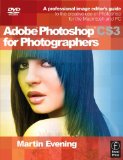 Adobe Photoshop CS3 for Photographers by Martin Evening

This is the Adobe Photoshop CS3 bible. You can not get a more comprehensive book on Photoshop CS3. I know CS3 is a little outdated but these are my personal favorites from my own collection and I must have had CS3 when I bought this. I am 100% sure the updated versions are just as good. This book covers everything and it should since it is a hefty 680 pages of incredible information.  Read Customer Reviews
---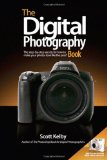 The Digital Photography Book by Scott Kelby

Short and to the point tips and techniques that will lead you done the road to being a great photographer. Each page is a different tip or technique from basic to advance. It is a Scott Kelby book so you know it is good. If you get this book and love it, you are in luck as there are 3 more volumes to this series. Read Customer Reviews
---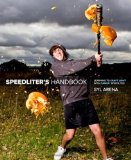 Speedlighter's Handbook by Syl Arena

Hands done one of the best speedlight books I have ever read. This is a must have book for any serious speedlight user. Great images that show you side by side comparisons of what different settings or lighting set ups can change the look of an image. 391 must read pages.  Read Customer Reviews

Like and Share With Your Friends and Family.