Revisiting My Top 10 Best Photography Books for Photographers
My last post with of my Top 10 Railroad Photography Books for Photographers was 100% based on my own collection of railroad books which I have recently added to. In that collection I have many railroad books that span topics such as documentation, history, photography, locations, specific railroads, etc. As a railroad photographer, I find myself gravitating towards the books in my collection that have amazing and inspiring images. That Top 10 Railroad Photography Book List received many comments from well-respected railroad photographers suggesting books that I may be interested in that they have in their collections. Some of these books included in the comments were, A Time of Trains, Wheat Kings, Starlight on the Rails, Trackside Maryland, The Mohawk That Refused To Abdicate, Boston & Maine, The Call of Trains, Requiem For Steam, Rails, Night Train, Northern Light, The Electric Way across the Mountains, Never on Wednesday, and Rites of Passage: A Canadian Railway Retrospective. So I searched Amazon for some of these titles and picked a few of the suggested books up plus added a few others I found that I thought would be good. This supplement includes 10 more railroad photography books that I think are worth buying to add to your own collection.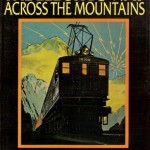 The Electric Way Across the Mountains by Richard Steinheimer

Don't let the cover of this book fool you. I would never buy this book based on the cover but it is well worth the price for your collection. The book is a mix of documentary photography and incredible (artistic) photographs. If you like mountains, Steinheimer, or the Milwaukee Road, you should own this book. Read Customer Reviews
---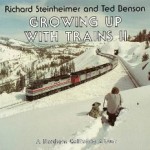 Growing Up With Trains II by Richard Steinheimer and Ted Benson

I would also recommend this book. It isn't one of my favorites but is full of many great railroad images. It is an older book, so the print reproduction isn't the greatest. I also do not like the small images with some pages containing up to three images. I think the book would have been stronger if 25% of the images were excluded leaving more room for the stronger compositions. Read Customer Reviews
---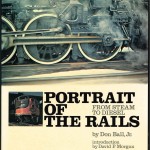 Portrait of the Rail by Don Ball, Jr.

If you can get this book at the right price, go for it. There are stellar images in this book but there are many more roster type compositions in between the shots that count. Just because I'm not a roster shot type of guy, don't let this review discourage those that are, this book would be well worth adding to your collections. Read Customer Reviews
---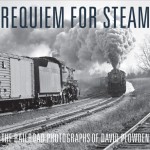 Requiem for Steam by David Plowden

Do you like railroad photography? Do you like art? Well, if you answered yes to both of those questions, you will love this book. Amazing photographs, artistic compositions and vision. This is a large and thick book that you will have to make room for on your bookshelf if you claim to love railroad photography. Read Customer Reviews
---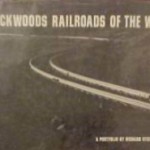 Backwoods Railroads of the West by Richard Steinheimer

I would love to see this book reprinted with todays printing and paper quality. The great imagery of Steinheimer still shines through even the page quality is lacking and dull. Richard has captured many scenes of small steam locomotives working the grades of mountainous landscapes. The book is a mixed bag of many different subjects and locations. Read Customer Reviews
---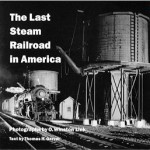 The Last Steam Railroad in America by O. Winston Link

Do you love O. Winston Link's famous steam works? This book isn't that. I feel the images in this book far surpass his well-known photographs. The book is a must have for any steam locomotive fan filled with scenes of the past. This book also a large selection of his color photographs as well. Read Customer Reviews
---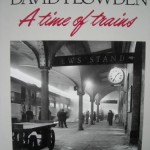 A Time of Trains by David Plowden

A book full of railroad scenes of the past that many of us would die for to see in person. Many of you I am sure have purchased a DeLorean and filled the trunk with garbage in an attempt to try to get there once you hit 88 mph. Many of you are laughing to yourselves right now since this idea has at least crossed your mind. Read Customer Reviews
---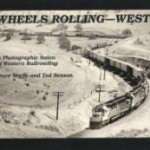 Wheels Rolling – West by Dave Styffe and Ted Benson

If you like railroading of the west, Ted Benson, or you know Dave Styffe, you need to own this book. Great images, and great reproduction for an older book. The only thing I wish was different in a perfect world would be a larger format for me to fall even deeper into these images. Read Customer Reviews
---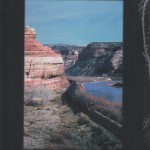 Rio Grande Secret Places Series by R.C. Farewell

The best book series you could own if you love the Rio Grande or their ex-routes through Colorado and Utah. I own Volume One: The Tunnel District and Volume Two: Ruby Canyon and the Desert. Volume Two is my favorite of the two photographically speaking. These books are full great images, maps, and incredible images. Read Customer Reviews
---
Do you miss the very colorful era of railroading before all of the mergers. This book will bring tears to your eyes then as most of the color photographs in this book are of railroads that are no longer with us. Full of freight and passenger trains and mainly all diesel locomotives but a few steam locomotives are included. Read Customer Reviews
---
Also see Part 1 – My Top 10 Railroad Photography Books for Photographers
---
My railroad photography website and link to my latest railroad photos are at www.therailroadcollection.com/latest-works.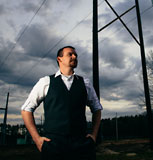 Through the creative lens of Travis Dewitz; he demonstrates time and time again how much splendor can be extracted from the interplay of the industrial world around us. In the most unusual and unexpected places Dewitz showcases images that embody the forgotten beauty of railways, factory floors, the rolling smoke of steel mills, and the cities that are built around them. He brings a certain magic as he invokes the very souls of these once-glorious industrial areas; his captures overflow with inspirational energy. Click here to view his personal series.
Like and Share With Your Friends and Family.