Top 10 Cheapest Photography Books 
Just because it's cheap doesn't make it bad. This top 10 list includes my favorite photography books that are all under $10 at the time of this posting. I don't think you can even buy a ream of paper at these prices. All the books listed below are very photography heavy, with full-page images. Most of the books here are large hardcover editions that you would normally see in the $40+ price range. The largest book in dimensional size would be Sports Illustrated: Athlete, but if you judge a book by its length, National Geographic Greatest Photographs of the American West comes in at over 300 pages with Portraits of America a close second. Olympic Portraits by  Annie Leibovitz shows some of her work in a way I have never seen before. More documentary than her normal polished look that she is known for.  If you want to see iconic American images, the Life: The Classic Collection is a must have at that price.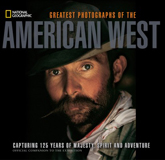 National Geographic Greatest Photographs of the American West by National Geographic
$3.87 New | $1.49 Used

The Wild West is perhaps the most enduring of American myths, but the reality is even more compelling. It's a magical place of extraordinary people, exciting events, and stunning scenery–big sky, wide-open spaces, epic grandeur, and pristine wilderness. National Geographic brings together award-winning photographers to capture this outsized land of majestic dimensions and emotive power. Unparalleled images–some iconic, some rarely or never-before-seen–speak to the powerful forces of nature and culture at work in the West and showcase the region as never before.Divided into four chapters–Legends, Encounters, Boundaries, and Visions–renowned National Geographic photography, past and present, brings the magic and the mystery of the American West alive through the best of its collection. From red-rock waves of stone to rugged snow-capped mountains, from ghost towns to prairie dog towns, from cowboys to wild horses, National Geographic Greatest Photographs of the American West captures it all in spectacular color photography augmented by periodic archival photographs. The photographs weave together a visual tapestry–complemented by informative captions–of this rich, varied, and enduring landscape that is the American West.  Read Customer Reviews
---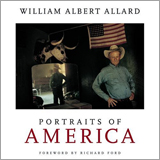 Portraits of America by William Albert Allard
$5.45 New | $1.52 Used

Whether exploring the reclusive communities of the Amish and Hutterites, probing the gritty existence of the American cowboy, or revealing the quiet beauty of the Minnesota lakes, William Albert Allard has helped define America in all its diversity. From rodeos to blues singers, from William Faulkner's Mississippi to minor league baseball, Allard has turned his camera toward parts of our heritage that are often overlooked. His other award-winning books include The Vanishing Breed and A Time We Knew.Portraits of America features 165 of Allard's finest photographs. Presented in chronological order, with incisive introductions to each section written by Allard himself, these photographs show the creative development of a remarkably gifted artist. Pulitzer Prize­winning author Richard Ford contributes a foreword that places Allard's photography within the context of the American experience. Art aficionados and lovers of Americana alike delight in this beautifully designed and thoughtful collection from a man who has become a legend in the world photographic community.  Read Customer Reviews
---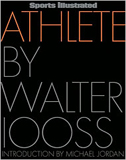 Sports Illustrated: Athlete by Walter Iooss
$6.43 New | $0.01 Used

For Iooss – whose efforts have graced the cover of "Sports Illustrated" nearly 300 times – every picture really does tell a story. Here he highlights his favorites with behind-the-scenes anecdotes. For the famous "Blue Dunk" overhead shot of Michael Jordan taken in 1987, Iooss personally painted the parking lot, stationed himself in a cherry picker and waited for the shot. While shadowing "Tiger Woods" from hole to hole in Carlsbad in 2000, the photographer purposefully wore dark glasses the entire day so as to not look in the golfer's eyes. And in 2003, Iooss literally couldn't sleep the night before reuniting Muhammad Ali and Joe Frazier for their first photo together in 30 years. In a lyrical display, we witness a creative evolution as Iooss continually discovers new ways and approaches to capture the athletic spirit. Iooss' passion, power and perspective are clearly at play in this artful package. Read Customer Reviews
---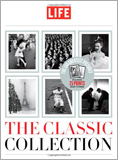 Life: The Classic Collection by  Editors of Life
$3.99 New | $1.70 Used

"Life" has, of course, visited its archives before – but never like this. This edition puts the photographs on display, not only as part of the page layout but as the page itself. The explanatory text will be out of the way, so that each image can be savoured. Moreover, prints will be included that are not just suitable for framing, but meant for framing. And not only will there be photographic prints; there will also be 75 other famous pictures that appeared in "Life"'s pages, the story behind each of them and the narrative history of what "Life"'s photography has long meant to the country and, indeed, to the world.This is a unique, ground-breaking book. It is the ultimate treatment of our photography to date in book form. As such it is ultra-commemorative and collectible. "The Classic Collection", presented in this classic way, will be a definitive "Life" Book-and a category leader.  Read Customer Reviews
---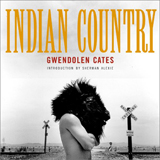 Indian Country by Gwendolen Cates
$8.00 New | $0.94 Used

Indian Country is a major work of photojournalism: a beautiful, affecting, and candid portrait of Native American life today. Acclaimed photographer Gwendolen Cates, who has been going to Indian Country since she was a child, traveled around the country photographing the people of many different tribes and nations and the lands in which they live — from the Tlingit of Alaska to the Navajo of the Southwest, from the Seneca in New York State to the Miccosukee in Florida, from Yurok to Cheyenne, Ojibwe to Hualapai. To gaze at these photographs is to take a journey through another world altogether. We see the classic images of elders and medicine men, children in traditional regalia, tepees set against the massive sky and epic landscapes. But Cates's photographs never romanticize, portraying instead the range of the Indian experience as it really is at this moment in time. Cates's subjects are families and children, leaders and entertainers, activists and urban professionals, even teenagers who have taken up hip-hop culture. These people speak in their own words throughout; their voices give additional insight into a reality few of us know. This book is a powerful document, and remarkable in its scope. Cates has photographed traditional people in remote areas, celebrities such as Robbie Robertson and Val Kilmer, and even gained access to Leavenworth Prison to photograph Leonard Peltier. Her focus is always the humanity of her subjects. As a result, her book truly becomes a portrait of a people. This is a project of enormous ambition, one not attempted since Edward Curtis one hundred years ago, and it is destined to become a classic and essential book.  Read Customer Reviews
---
Live Steam: Paddlewheel Steamboats on the Mississippi System by Jon Kral
$8.46 New | $1.53 Used

Taking viewers to places never seen by passengers, Jon Kral photographs aboard all six remaining real paddlewheel steamboats on the Mississippi River system. Imagine standing underneath the mighty American Queen, largest steamboat ever built, while in drydock. Stand a midnight watch in a wheelhouse that has no wheel. Experience a man overboard drill from the rescue boat. Text contributed by some of steamboating's most noted figures like noted musician and riverman John Hartford ("Gentle on My Mind"), legendary Captain Clark C. "Doc" Hawley, and naval architect Alan Bates, designer of the "Natchez". Over 100 sepia duotone photographs show the complete story of what it takes to run a steamboat.  Read Customer Reviews
---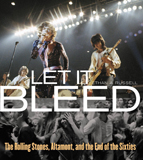 Let It Bleed: The Rolling Stones, Altamont, and the End of the Sixties by Gerard Van der Leun & Ethan Russell
$5.99 New | $3.71 Used 

LET IT BLEED takes you where no Rolling Stones book has before. Author and photographer Ethan Russell was one of only sixteen people–including the Rolling Stones–who made up the 1969 tour. He was with them in their hotel rooms, at rehearsals, and on stage. He tells the story of this monumental and historic tour firsthand, including recollections from band members, crew, security, and other sixties icons–like Abbie Hoffman and Little Richard–they met along the way. And he also includes amazing photos of the performers who toured with the Stones that year: the legendary Tina Turner and B. B. King. Through vivid quotes taken from his interviews with the band and crew, and through more than 220 revealing photographs, Russell takes you behind the scenes for an uncensored look inside the Rolling Stones' world at the end of the sixties. It was an idealistic time, with an overarching belief that music could bring us all together. But the events that led to the terrible violence and stabbing death at Altamont would change rock and roll forever.  Read Customer Reviews
---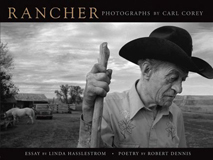 Rancher: Photographs of the American West by Carl Corey
$2.95 New | $2.85 Used

In Rancher: Photographs of the American West, the award-winning photographer decided to answer his questions by studying the real heart and soul of the land: its people. Corey set out to find a place that maintained an identity that could be uniquely defined as the American West. He found it in the great plains of Dakotas among the ranchers, the progeny of the men and women who left safe havens in the East to build better lives in the West. One hundred stunning color and black and white photographs in Rancher document the steps of a journey that spanned five years. While there are pictures of the land, the book is a testament to the proud people who worked it–American people, whose lives exemplify and define what was and resolutely continues to be the American West. Introduced by Linda Hasselstrom, with poetry by Robert Dennis, Rancher portrays the real American West. Corey's observant eye captures the landscape that created these ranching people while exploring their daily lives and love of the land. This book offers an opportunity for strangers to look beyond the theme-park West of honky-tonk songs and colored straw hats to the reality of worn boots, stained headgear, and to the ranchers themselves–an honorable people of tenacity, pride, and constancy.   Read Customer Reviews
---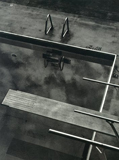 Olympic Portraits by Annie Leibovitz
$5.24 New | $0.01 Used

"The pictures in this book are a selection of the photographs I took of American athletes who were training to take part in the Games in Atlanta. In meets and competitions all over the country, the best athletes were testing themselves, and being tested, as part of the process of qualifying for a place on the American teams. My photographs were done in individual and group sessions that I set up with the athletes. This gave me the opportunity to depict movement close up, intimately – when movement was the subject. Of course, it wasn't always the subject. Each time I worked with an athlete I had two possibilities: I could concentrate on the person (a portrait in the more conventional sense) or I could concentrate on the sport. Sometimes I was able to do both.", Annie Leibovitz. Read Customer Reviews
---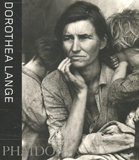 Dorothea Lange by  Mark Durden
$7.44 New | $6.84 Used

Dorothea Lange (1895-1965) was a highly acclaimed social realist photographer who recorded one of the most important historical periods in American social history. In 1935, tired of studio portraiture, she began working for the Farm Security Administration (FSA), and created many of the images that define the Depression and the disastrous migration of farming families to the West in the popular imagination. This monograph is a concise introduction to her work, with an essay, 55 photographs and picture-by-picture commentaries.  Read Customer Reviews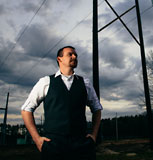 Through the creative lens of Travis Dewitz; he demonstrates time and time again how much splendor can be extracted from the interplay of the industrial world around us. In the most unusual and unexpected places Dewitz showcases images that embody the forgotten beauty of railways, factory floors, the rolling smoke of steel mills, and the cities that are built around them. He brings a certain magic as he invokes the very souls of these once-glorious industrial areas; his captures overflow with inspirational energy. Click here to view his personal series.
Like and Share With Your Friends and Family.