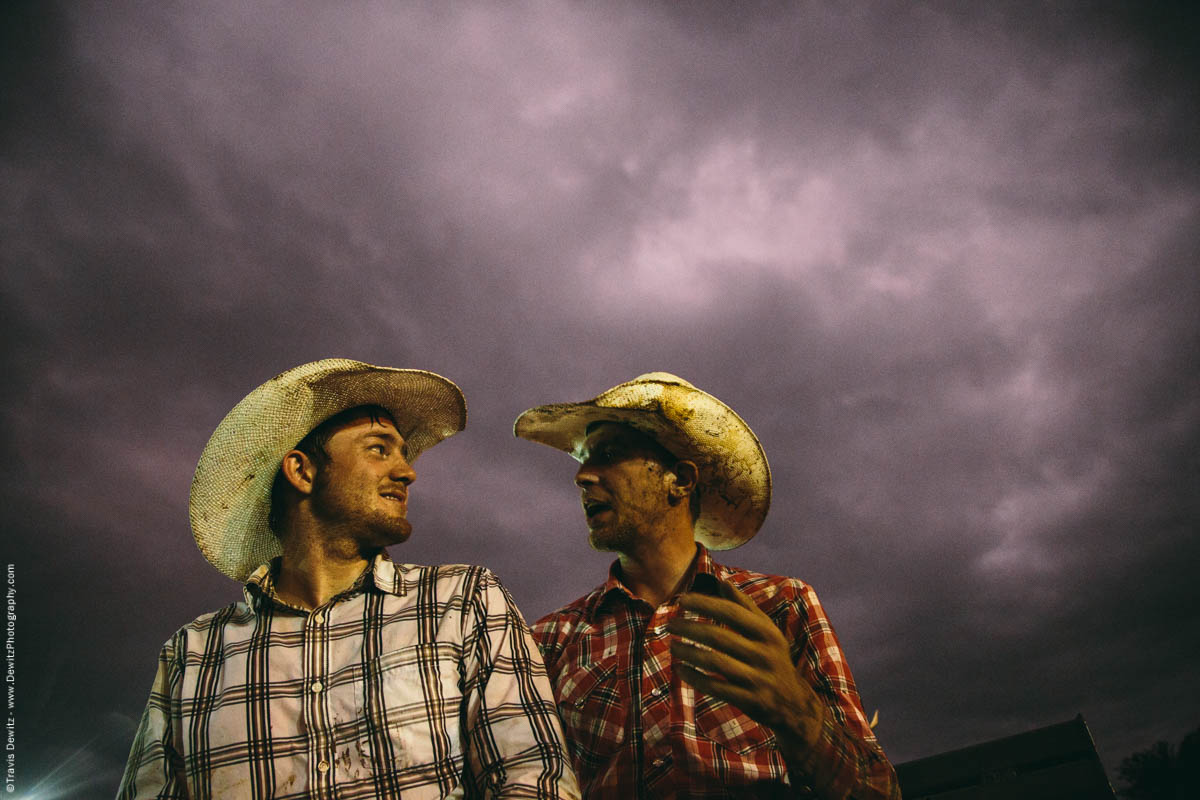 Rodeo Nights
Rice Bull Riding Co. – Jackson County Fair – Black River Falls, Wis.
The bull pawed the mud-covered ground as the breath from his nostrils shadowed through the leftover midst of the torrential rains at the Jackson County Fair in Black River Falls. The Rice Bull Riding Company drew crowds to the rodeo that the mud and rain couldn't stop. Stormy skies lit up the arena as the bulls were hustled into their pens and riders suited up in leather armor. The unguarded elements put the riders to the test as the wild brawl between man and his bull began. Wet hides made the riders earn their eight seconds of fame. As darkness fell the lights shined down onto their stage of mud, their battleground of righteousness. These warriors may be competing for the top prize, but the sense of brotherhood and sisterhood remains steadfast in their efforts to help each other. As the hours wind down a winner is eventually crowned and the stage goes dark…the bull riders pack up and hit the road until their next eight seconds. – written by Erika Johnson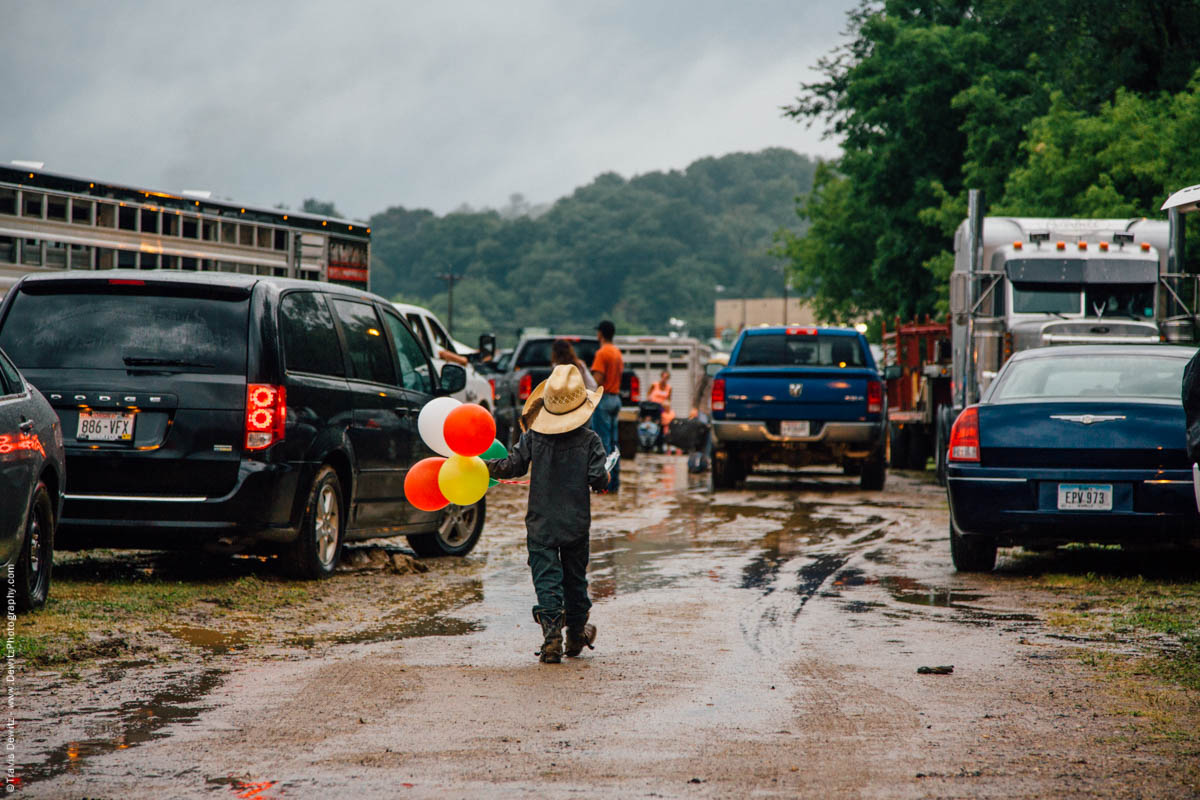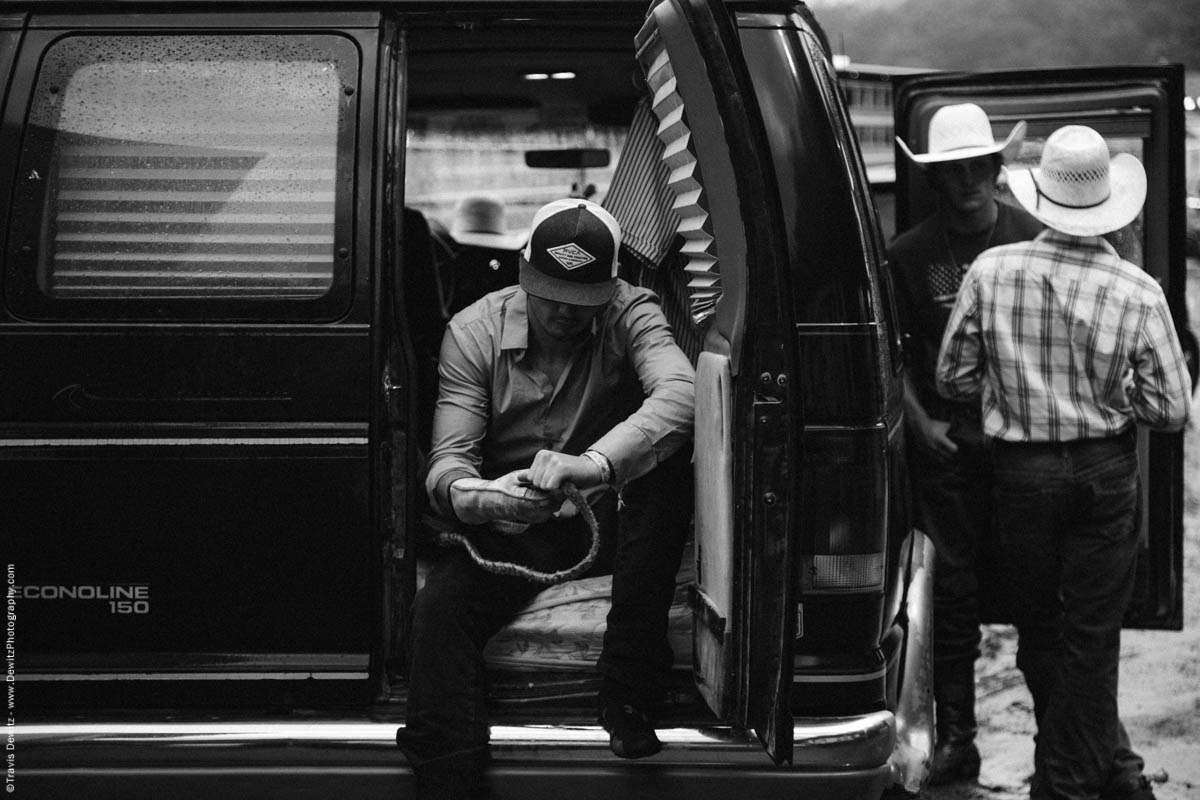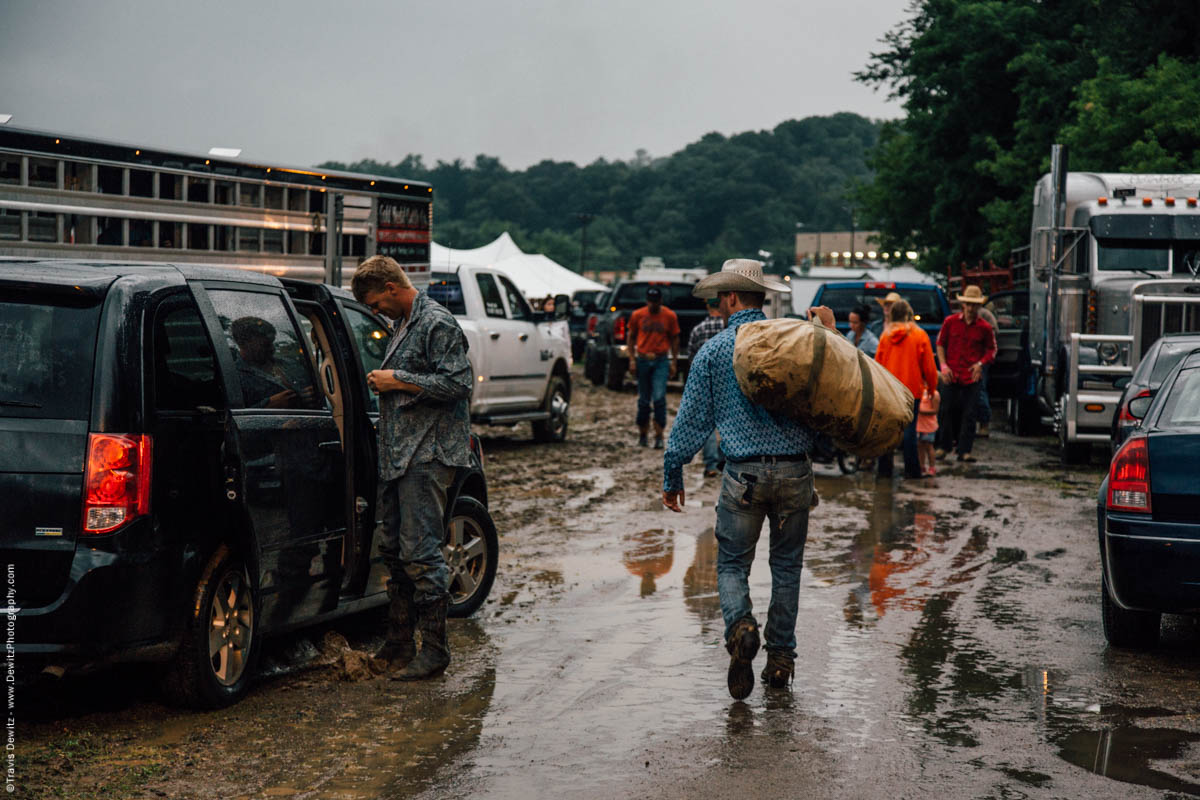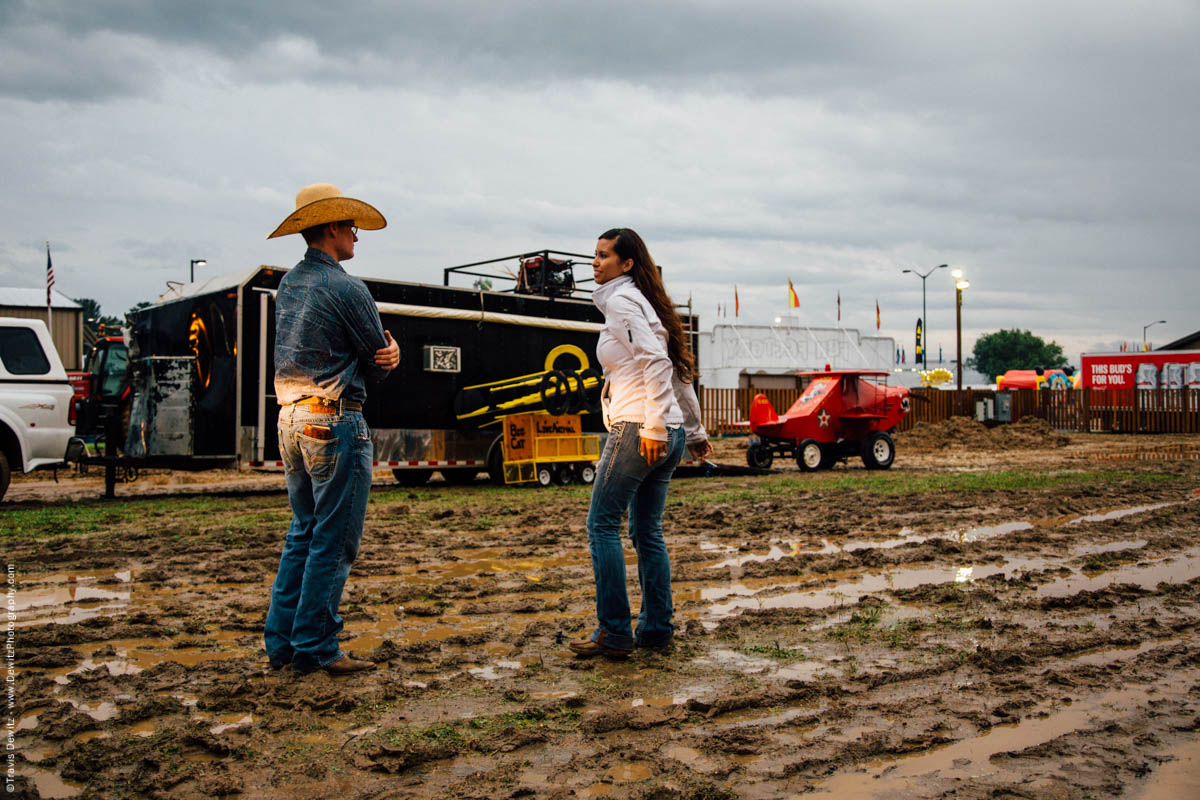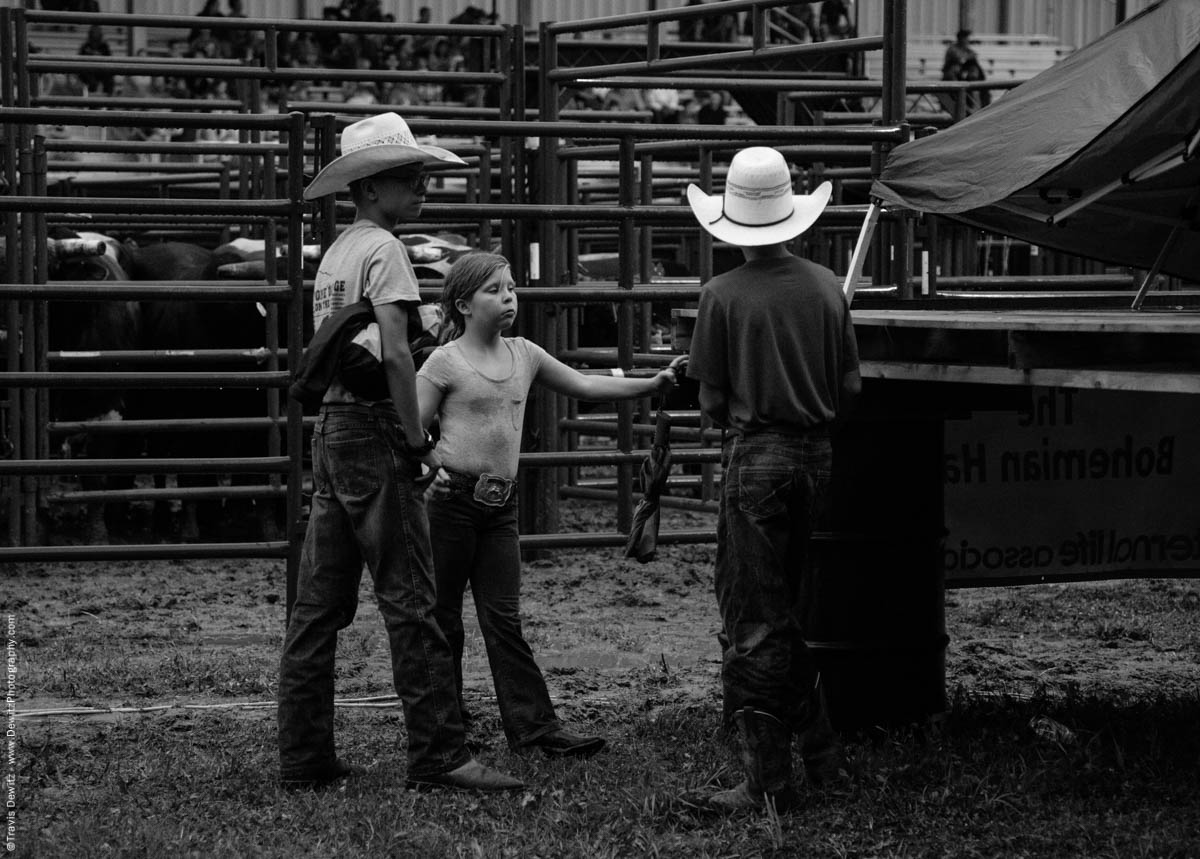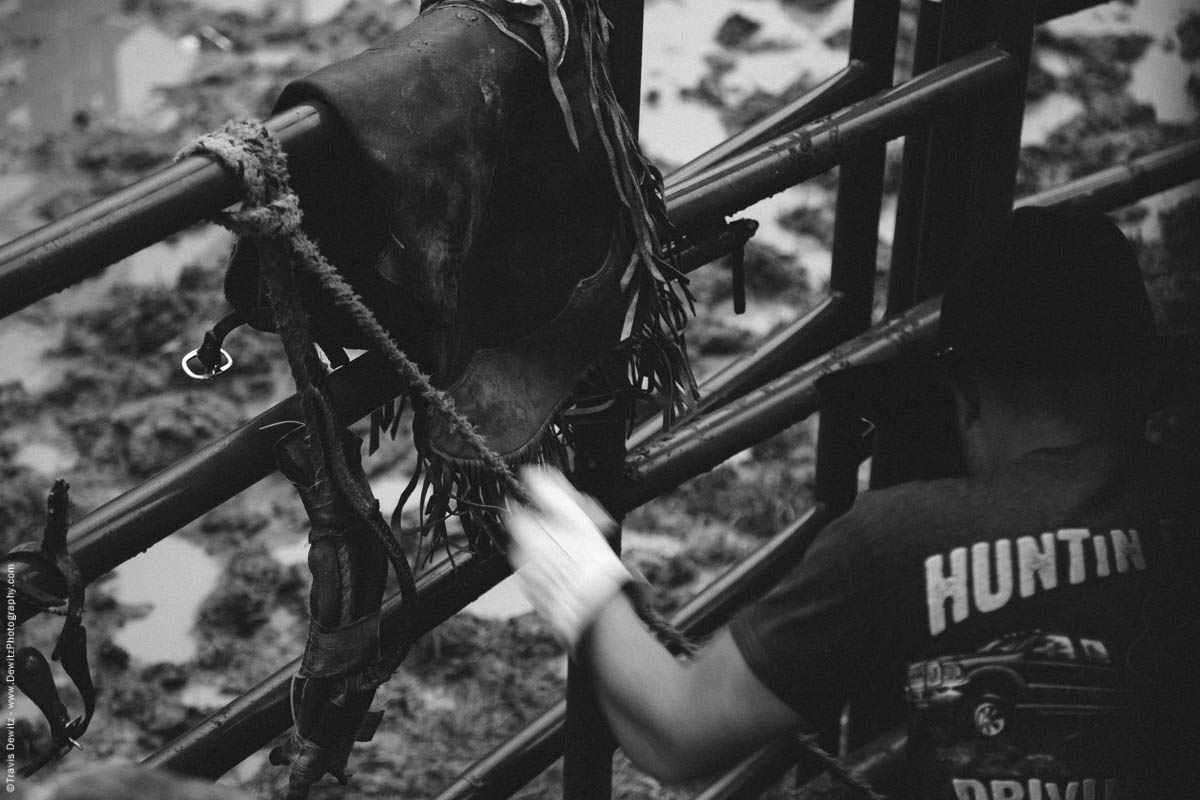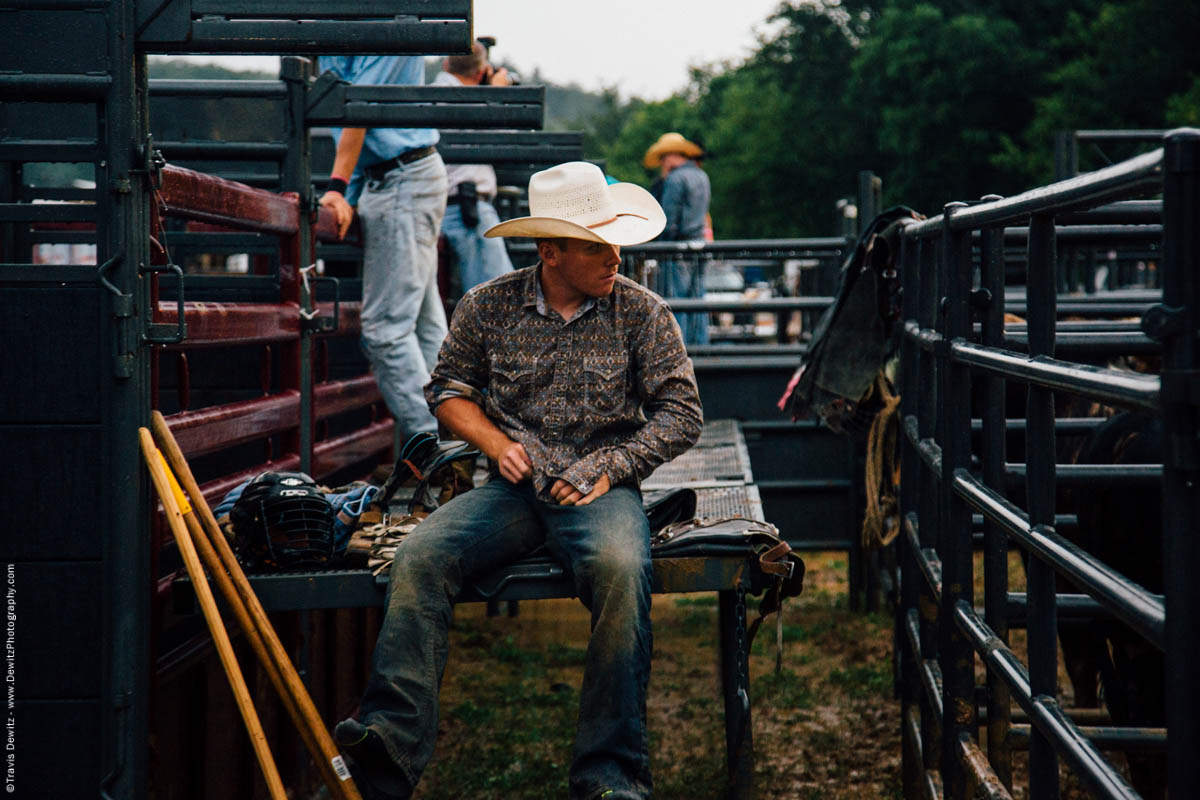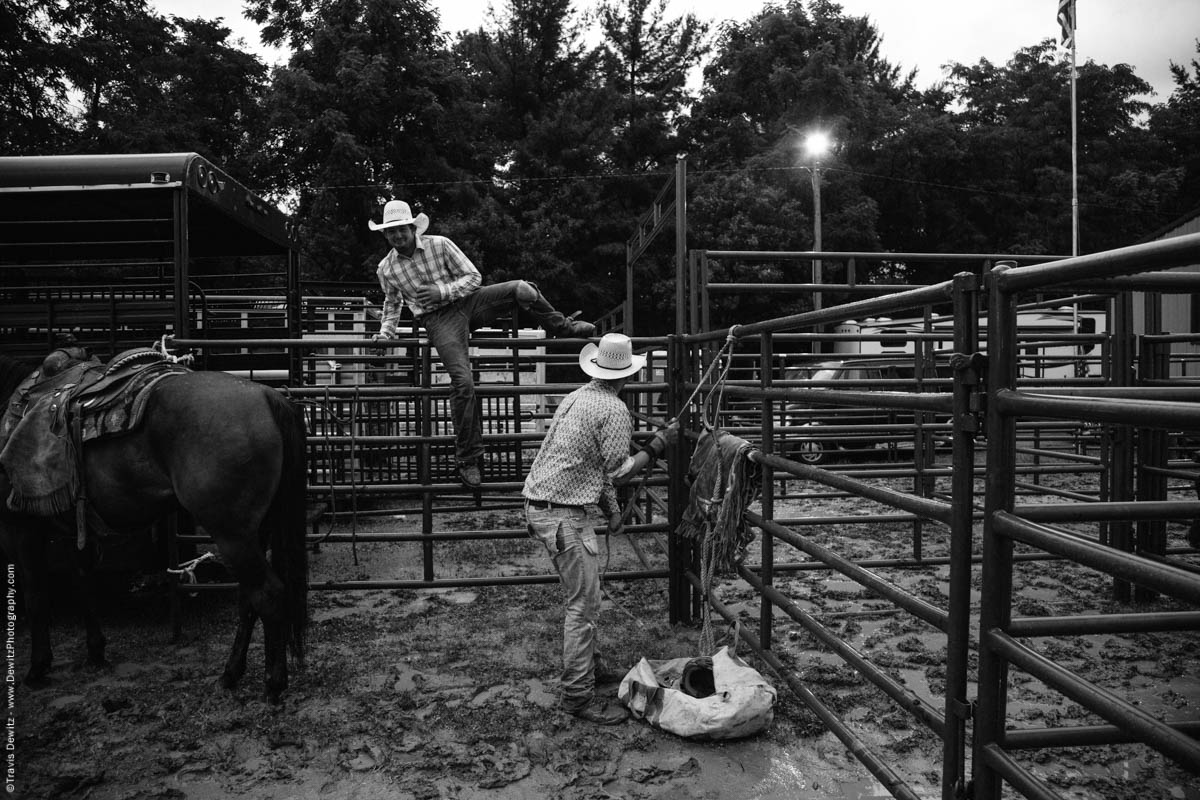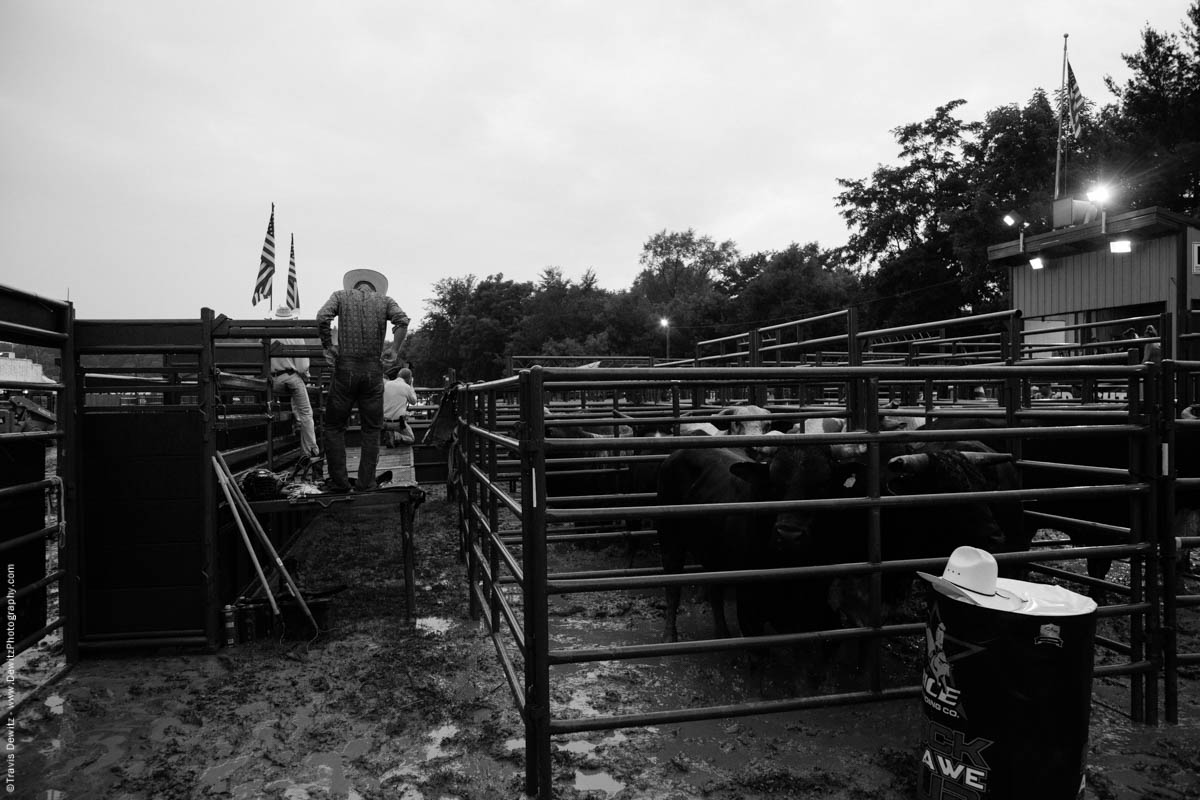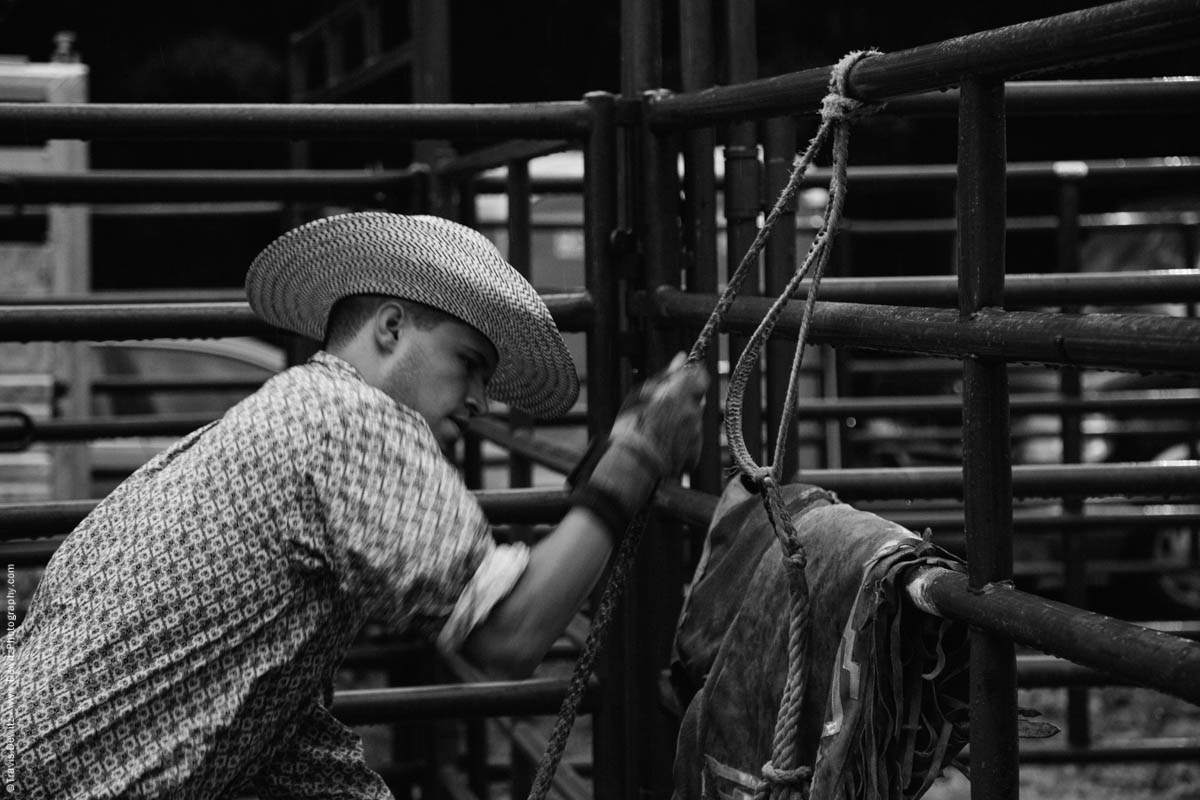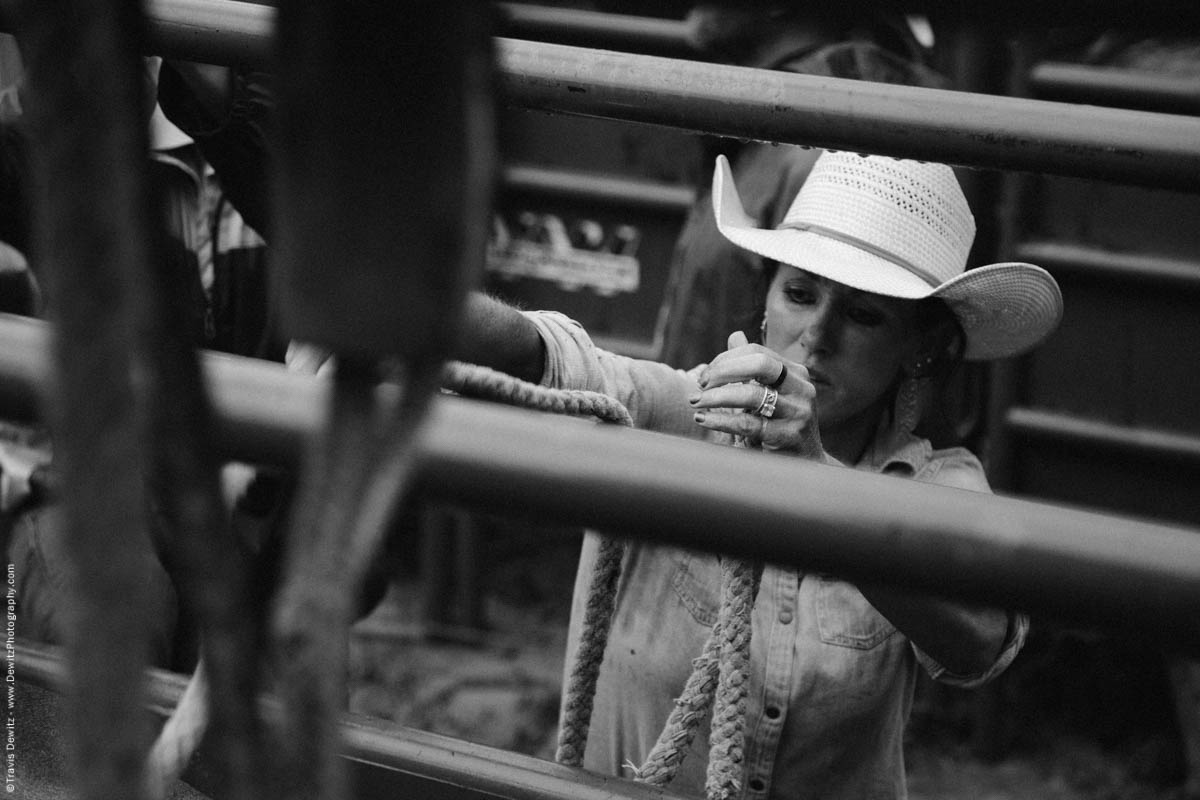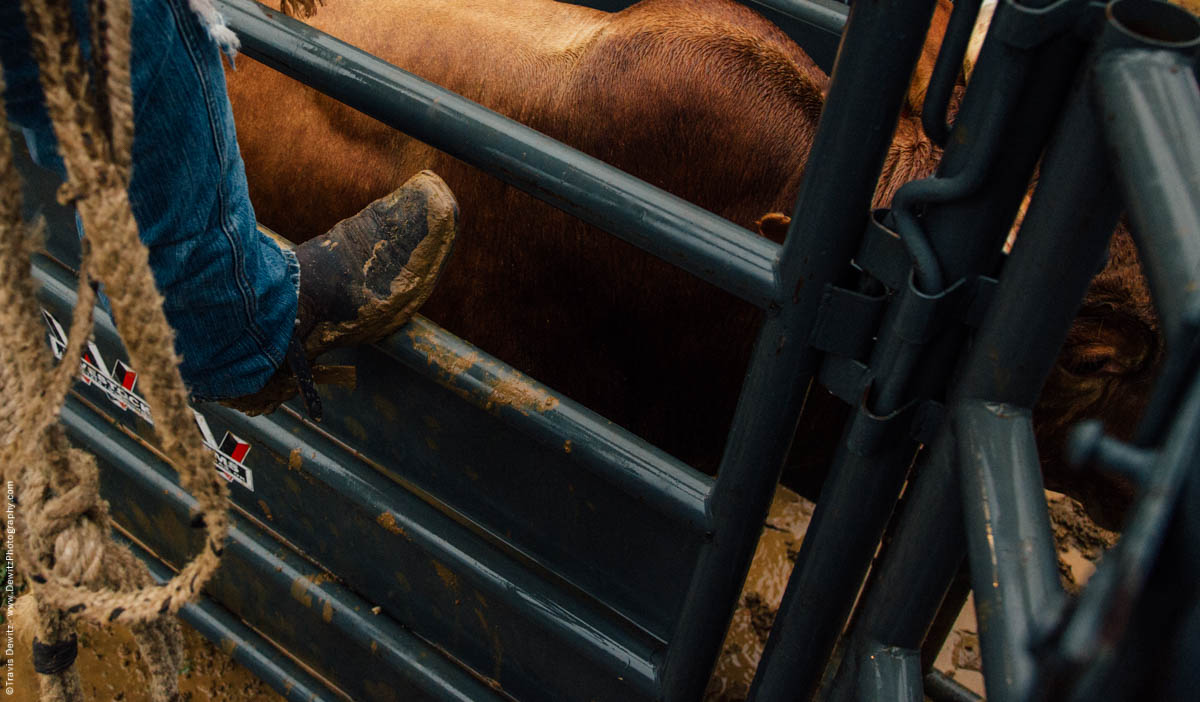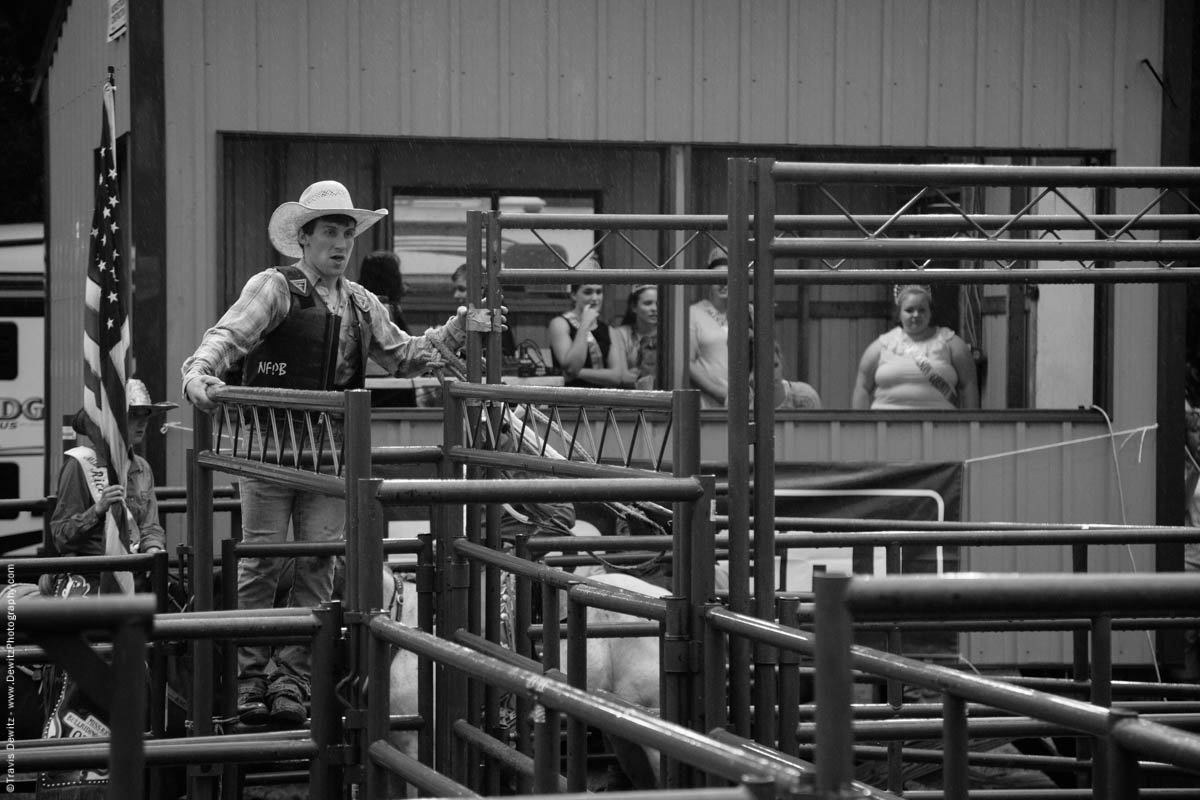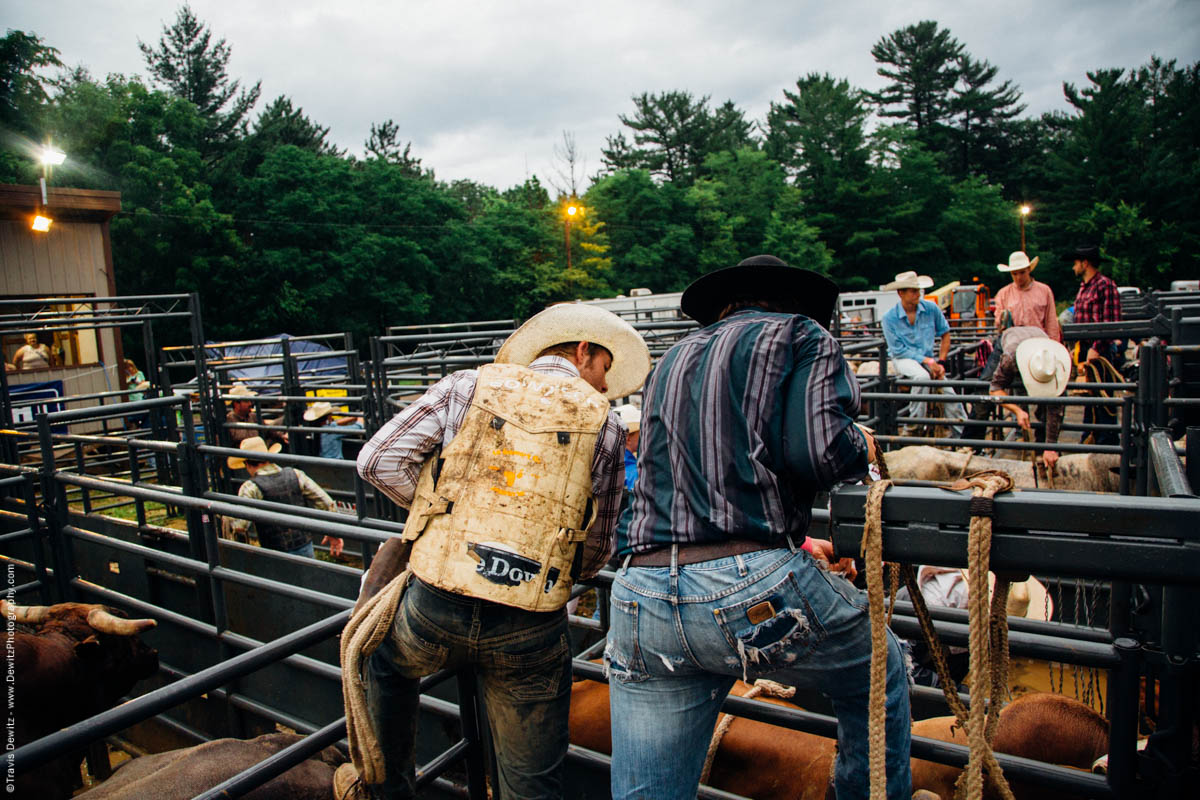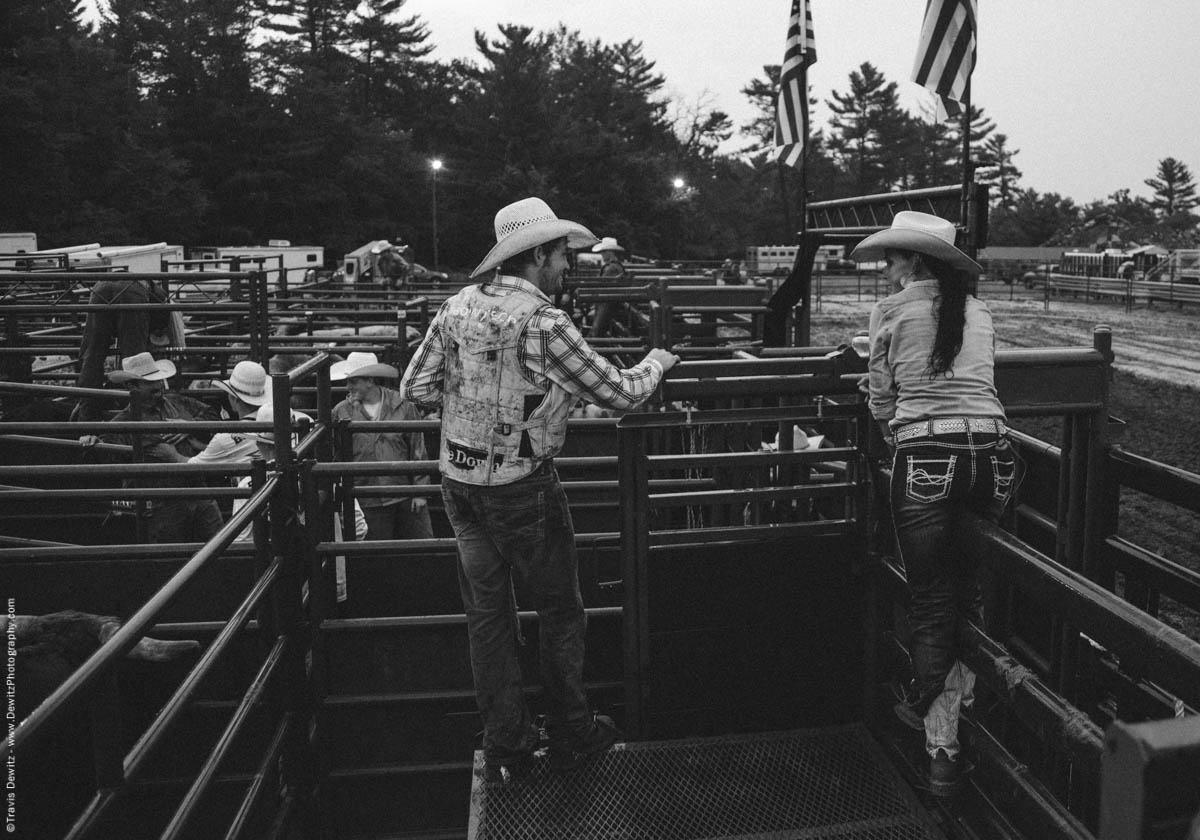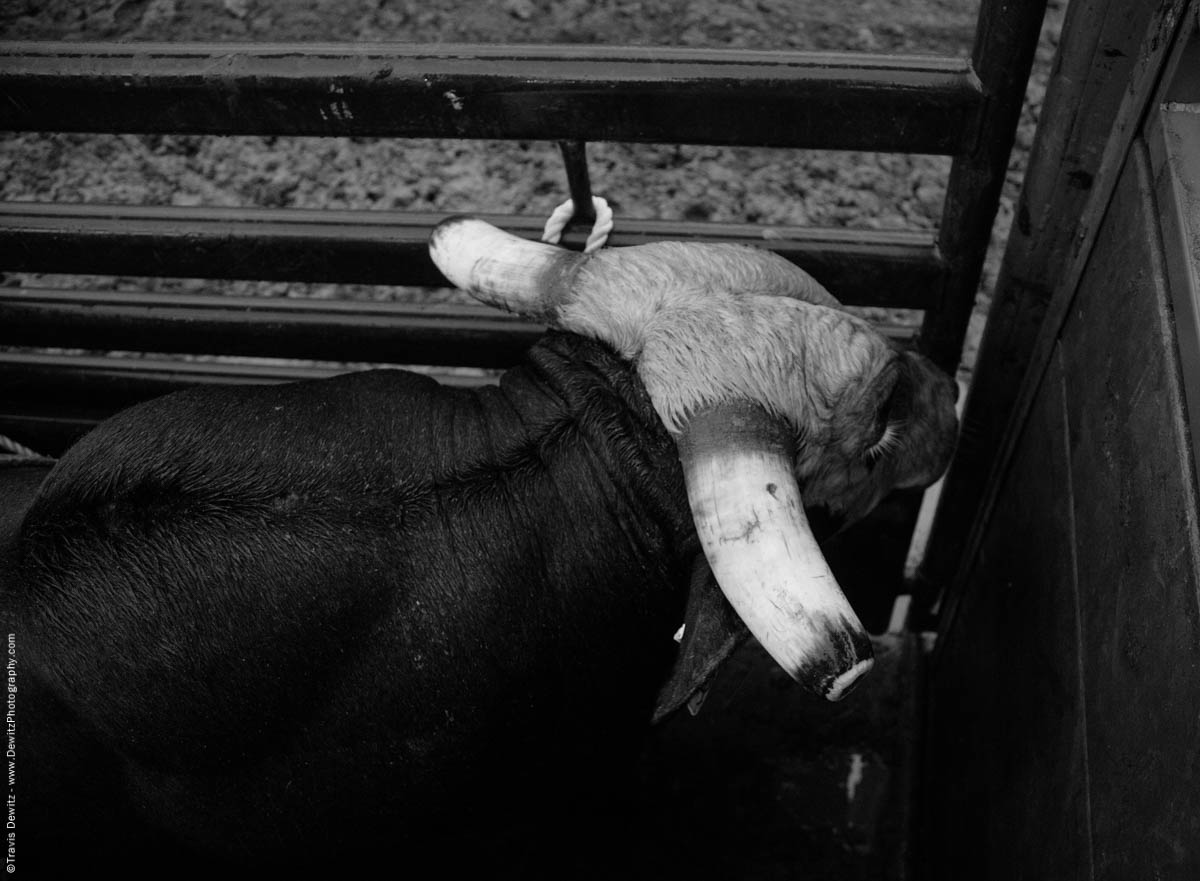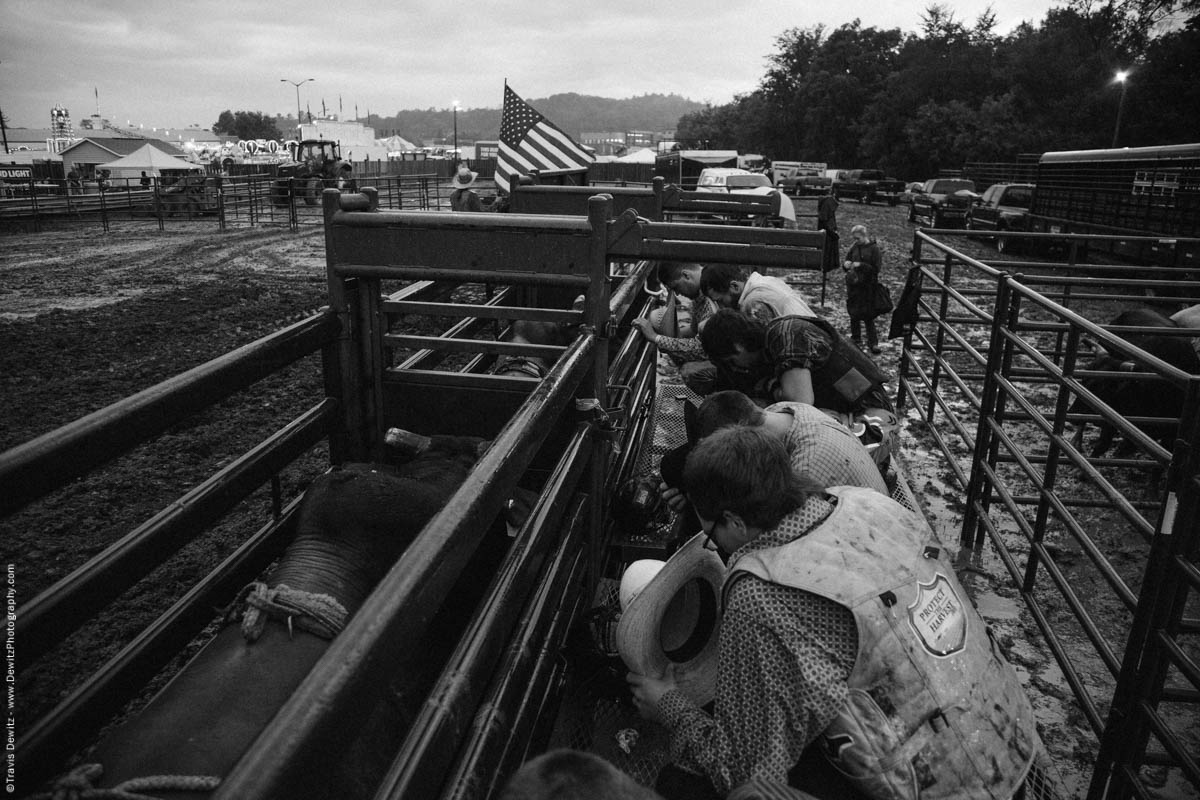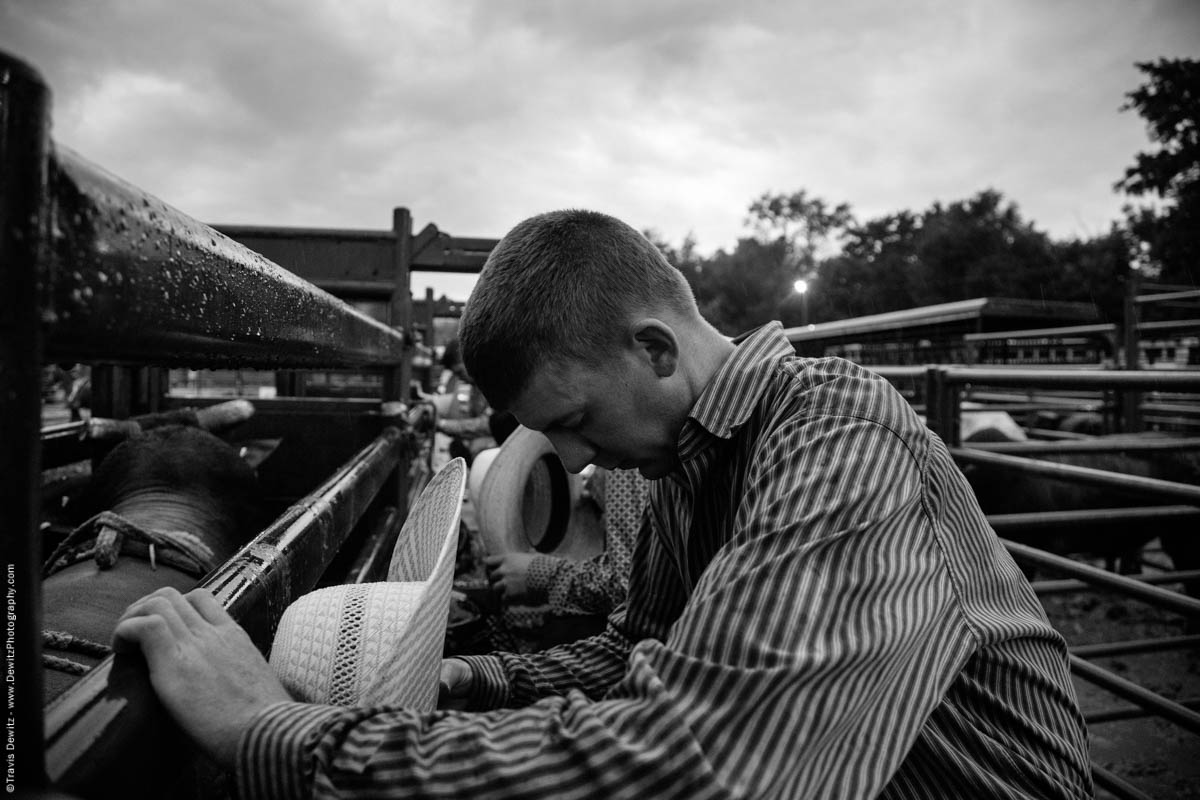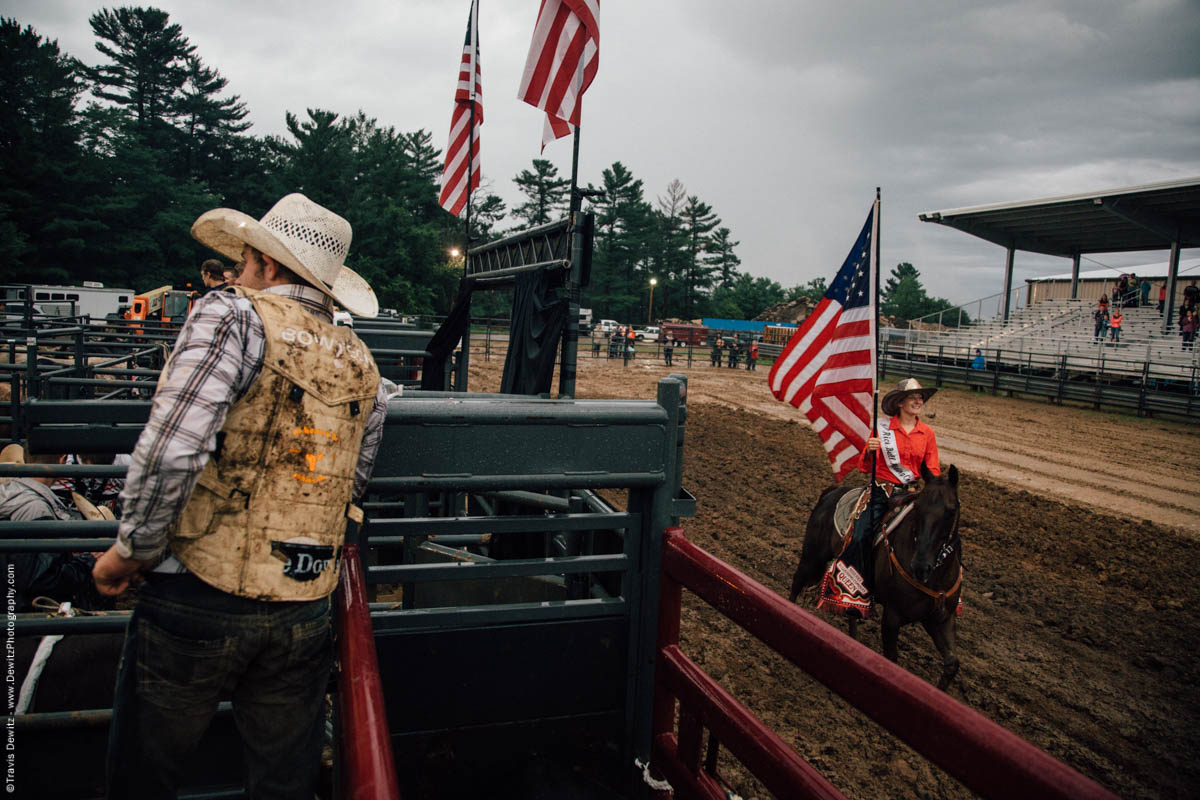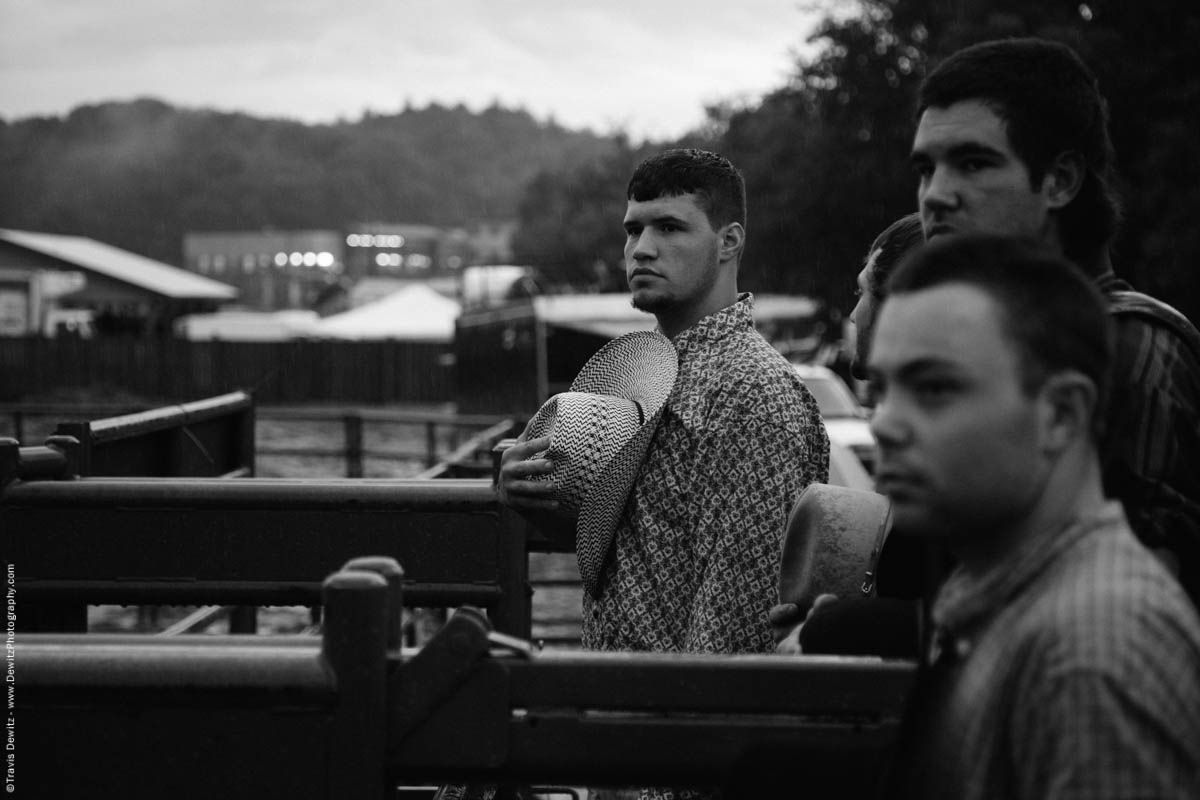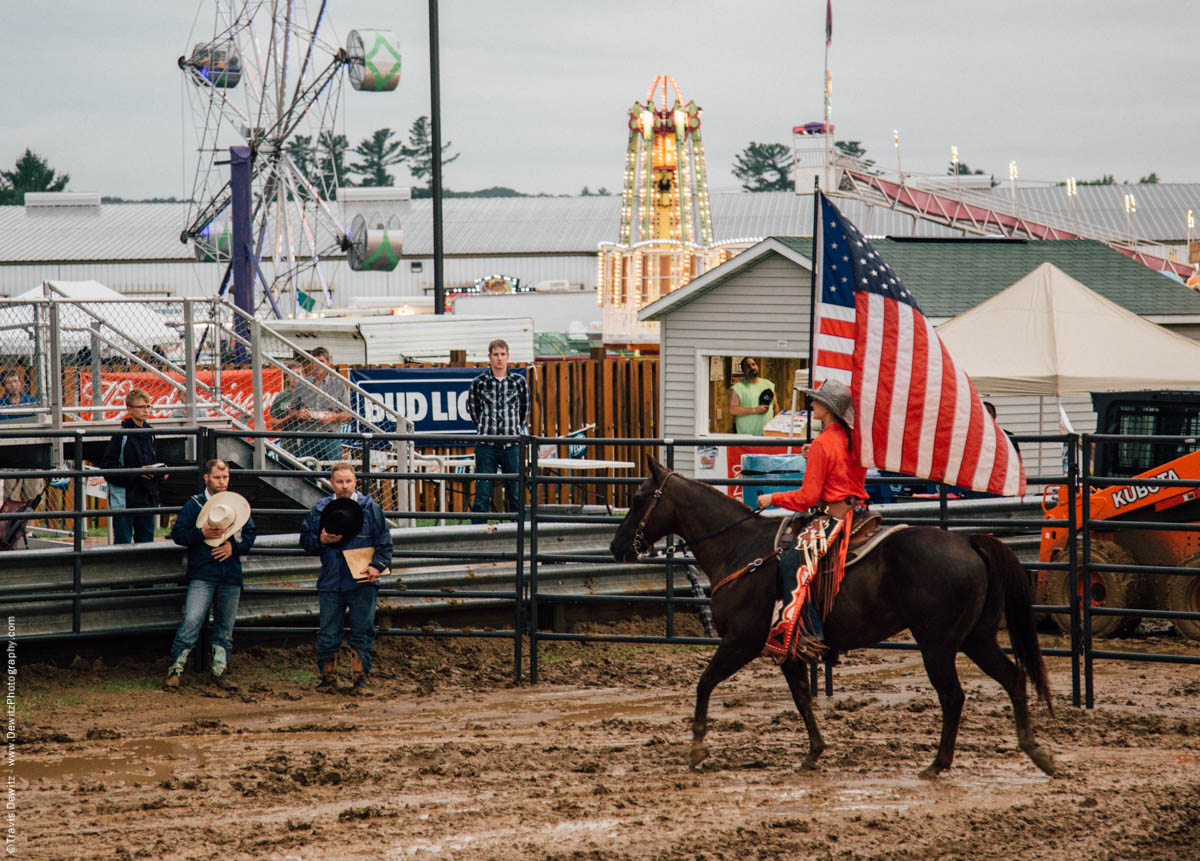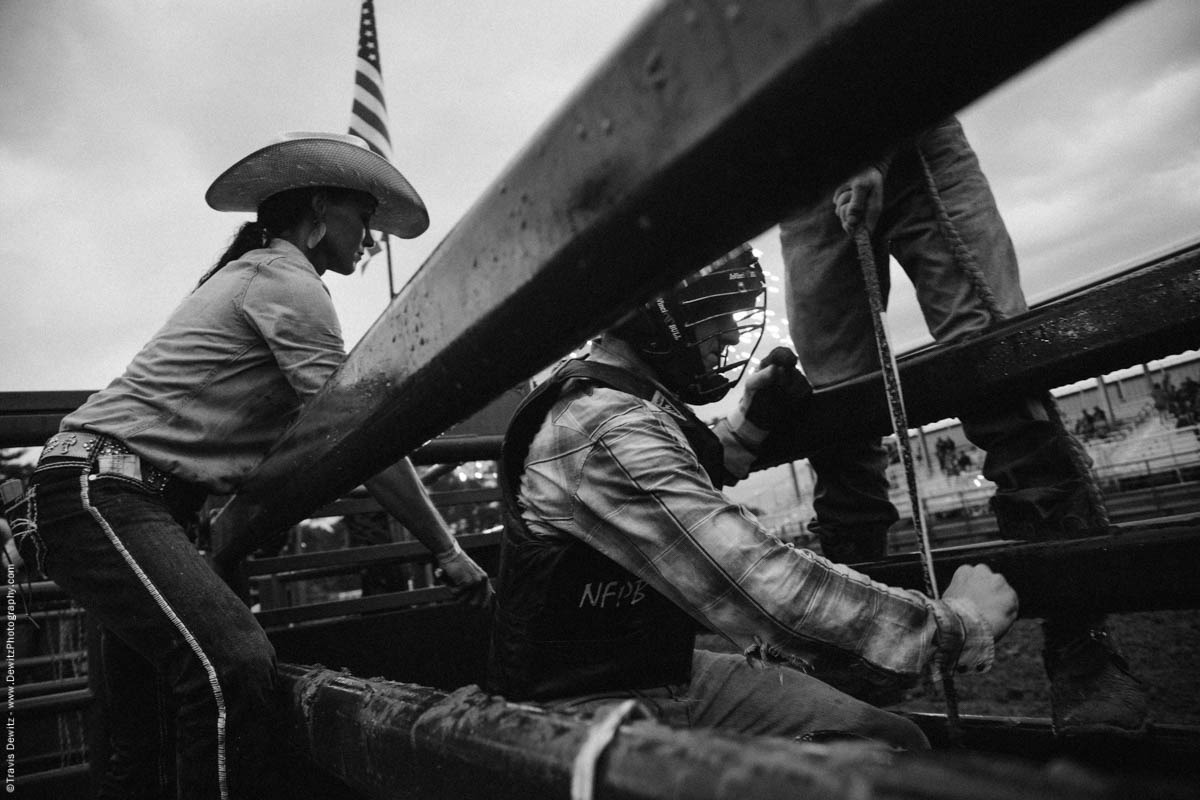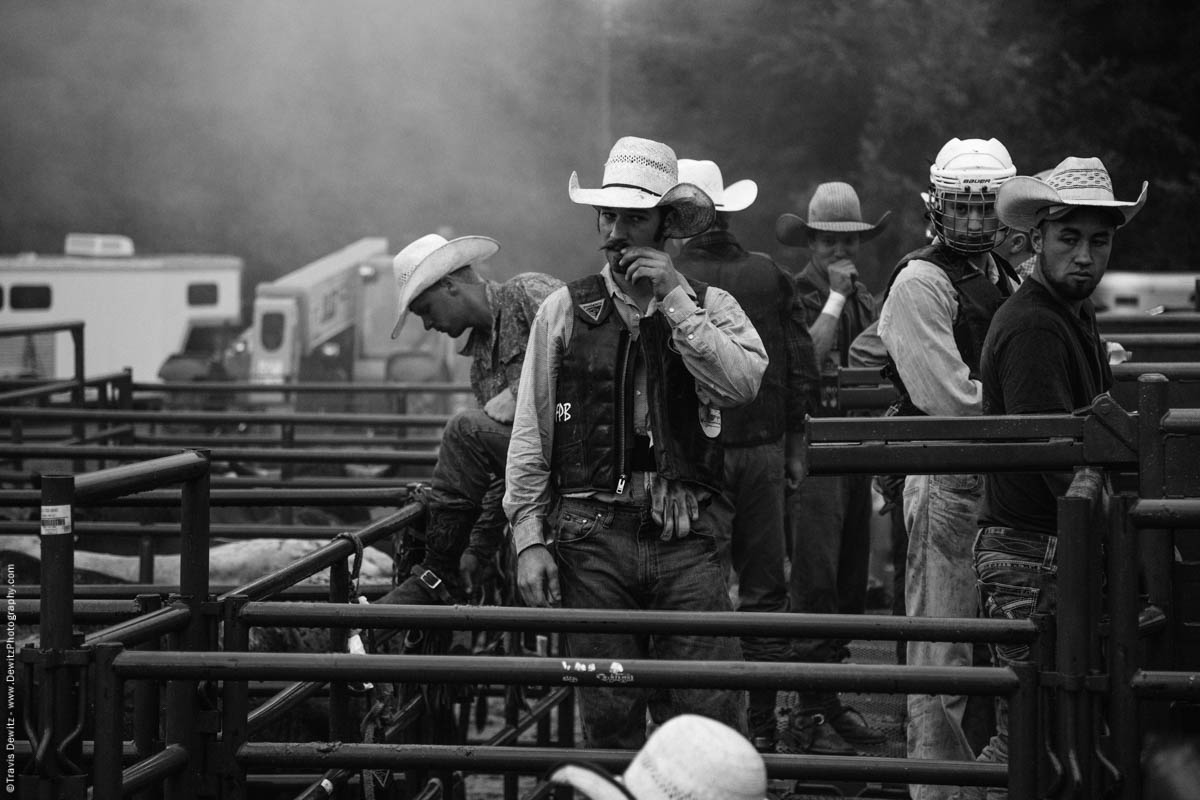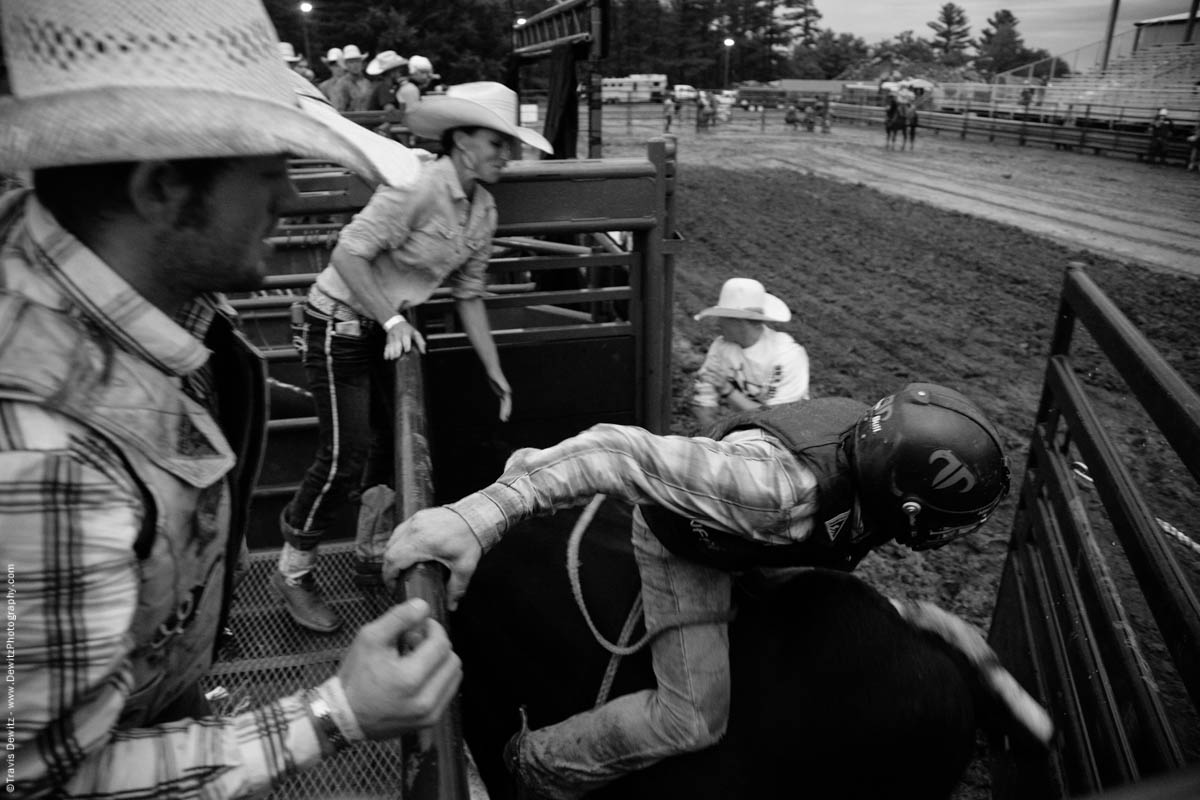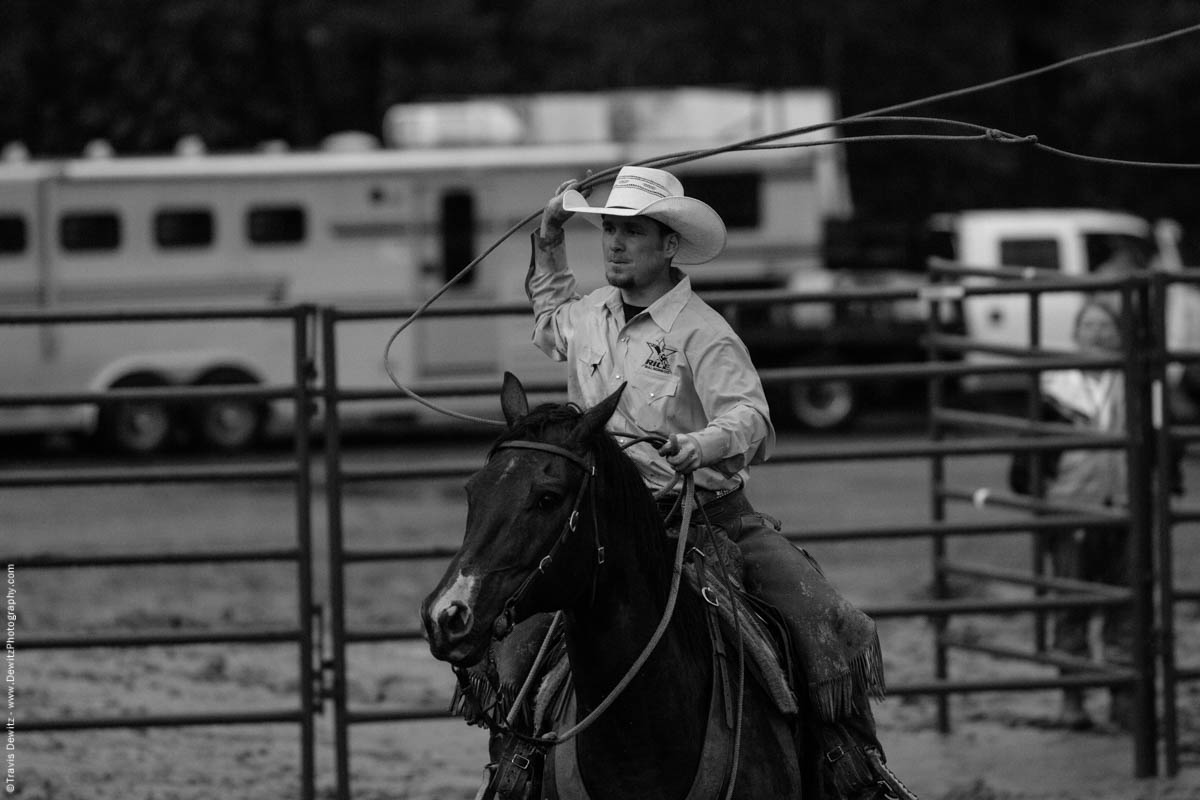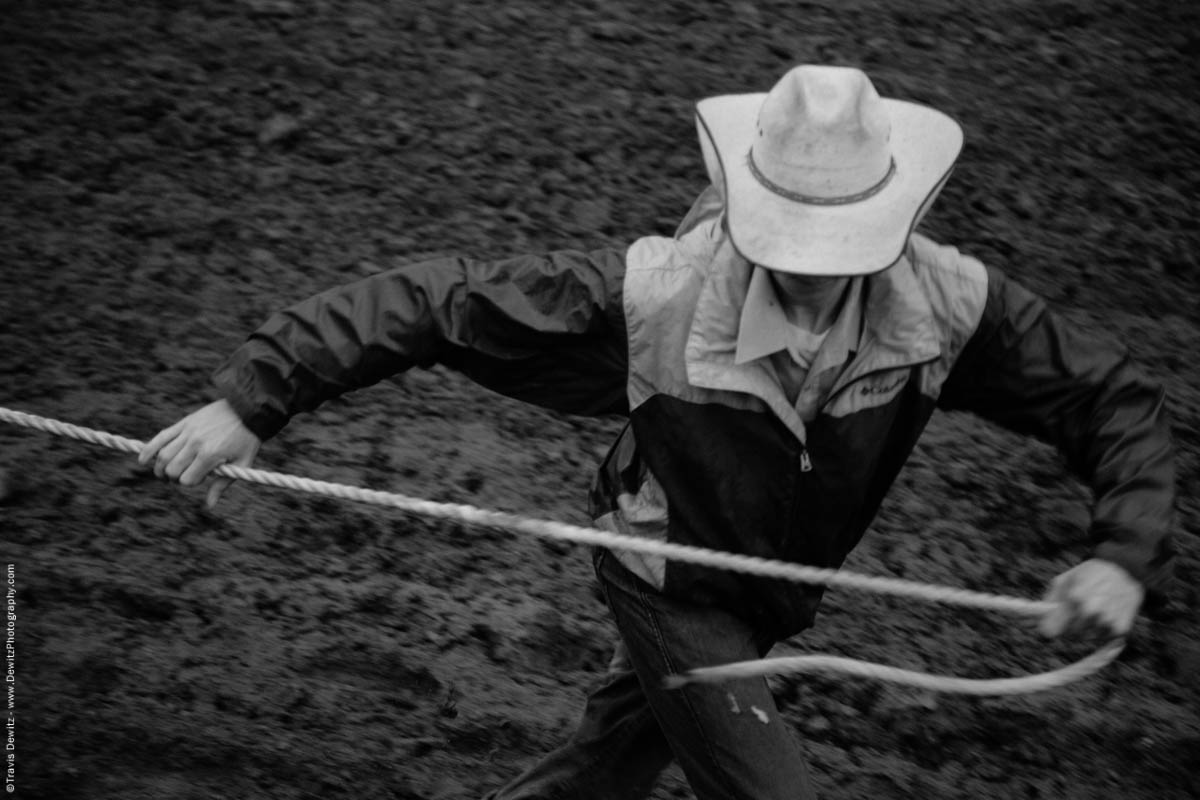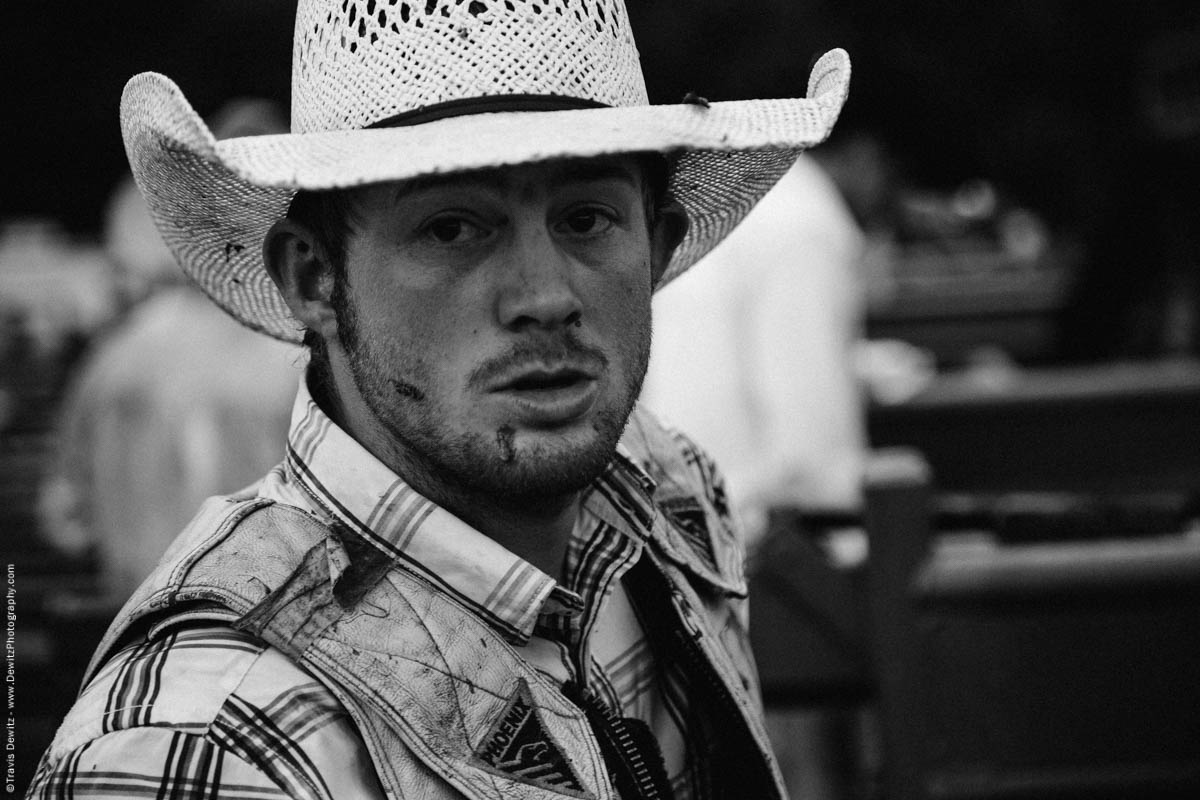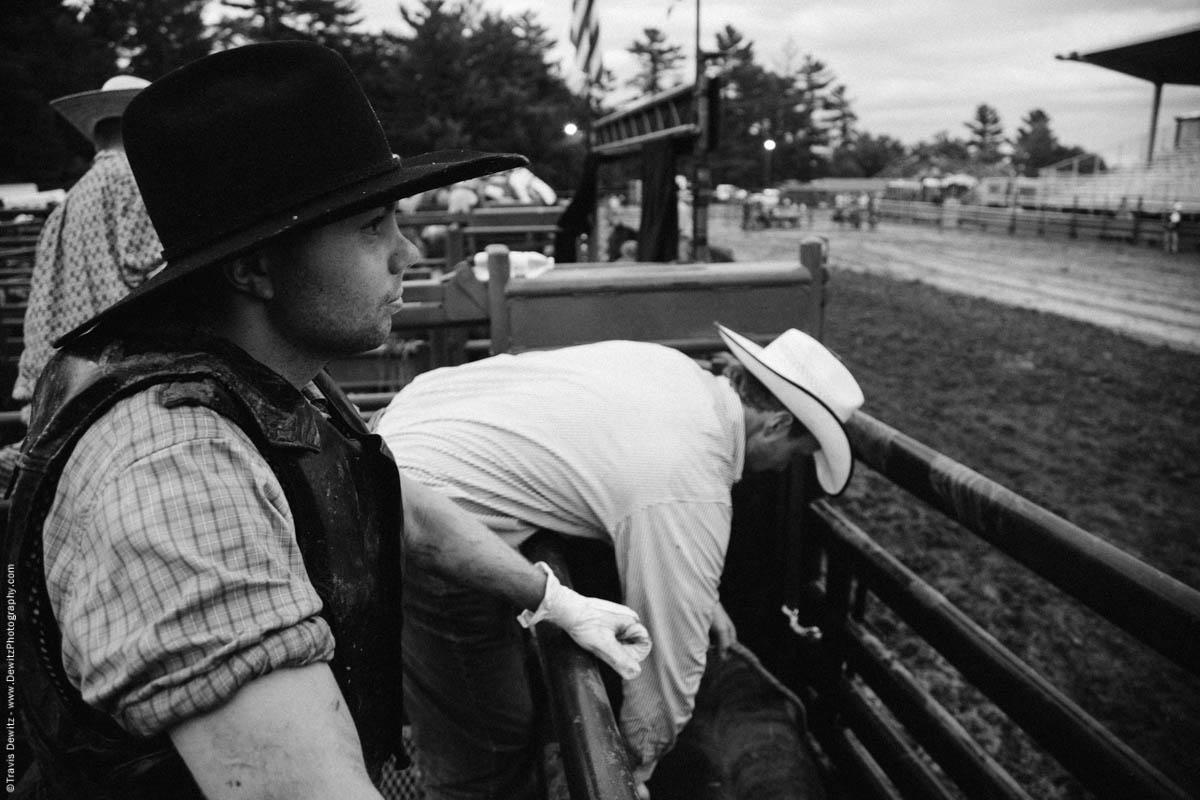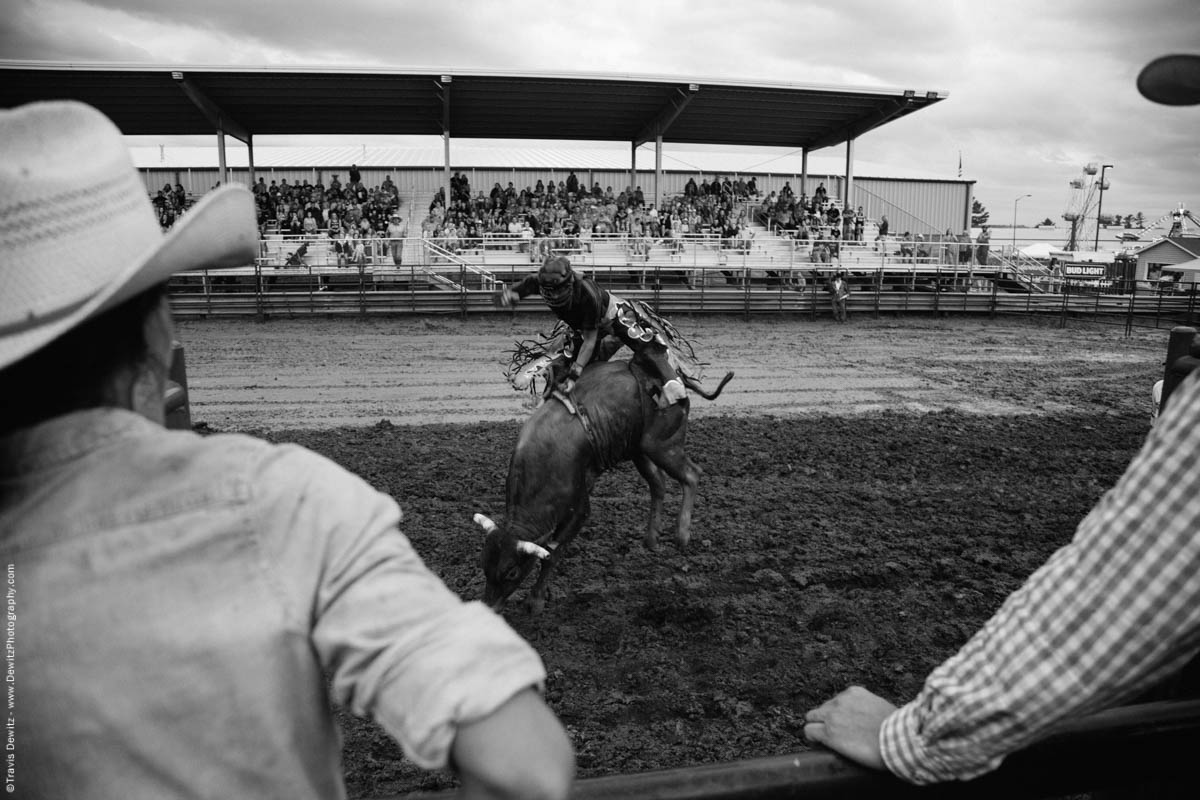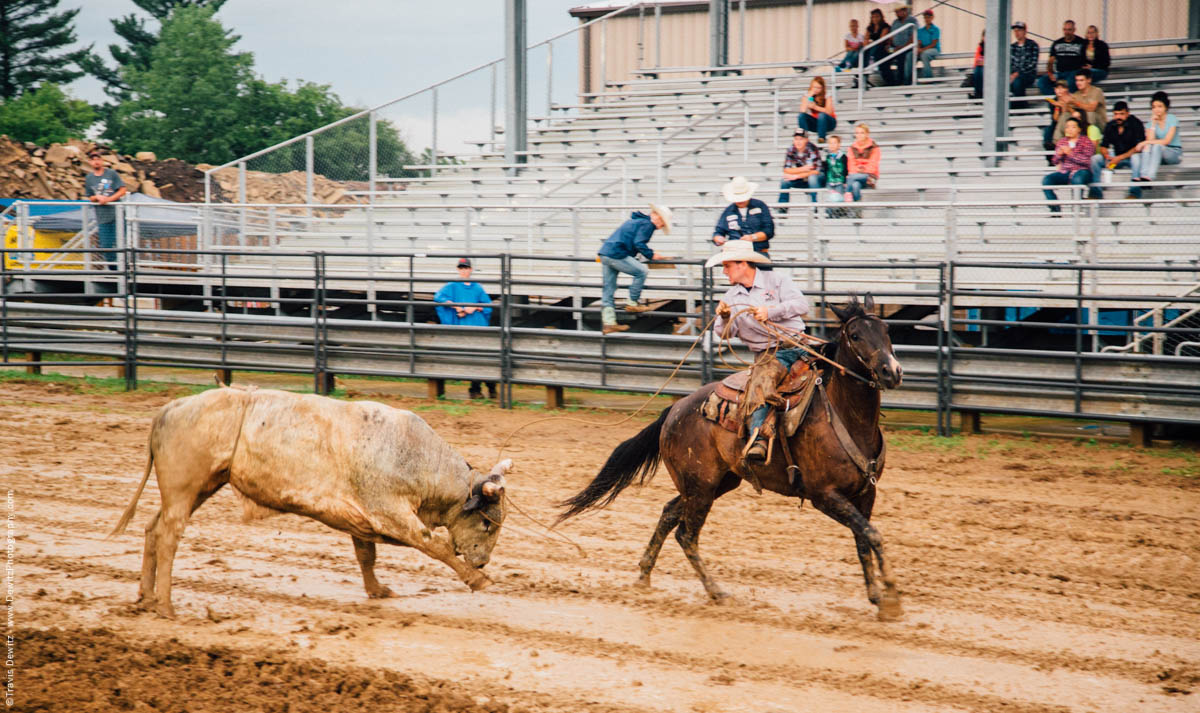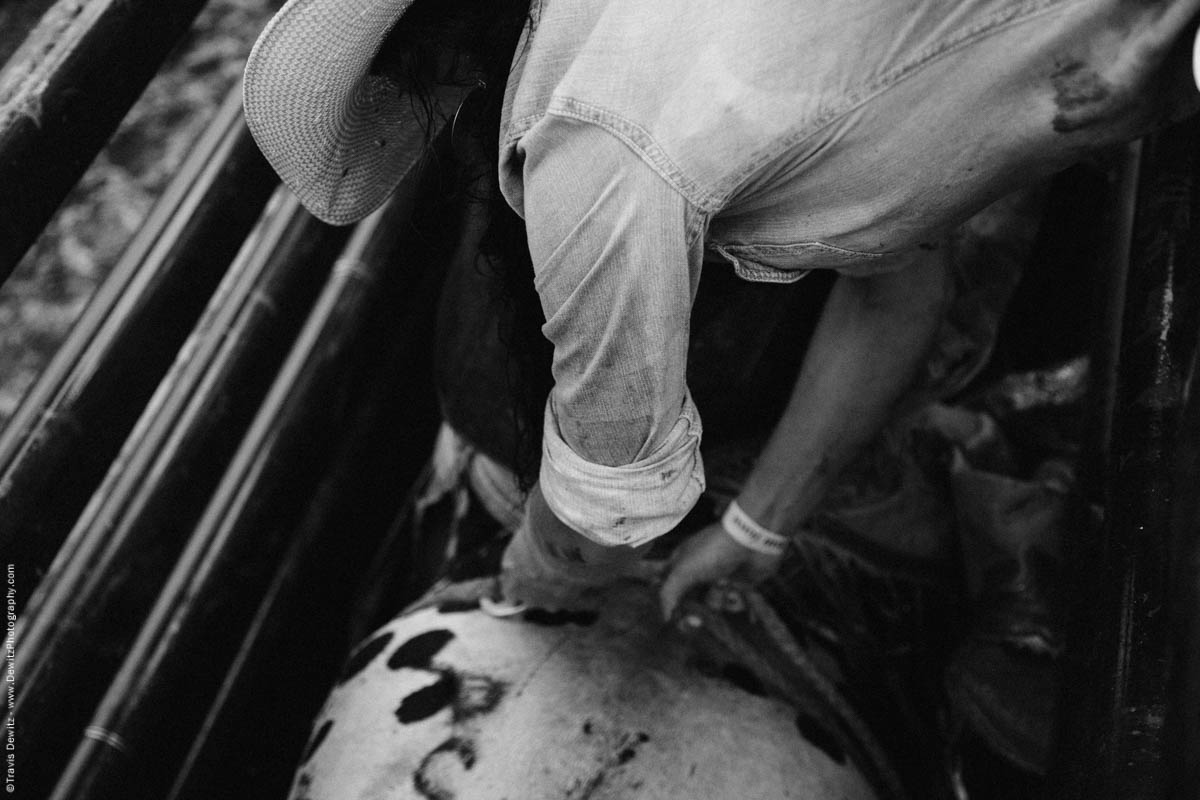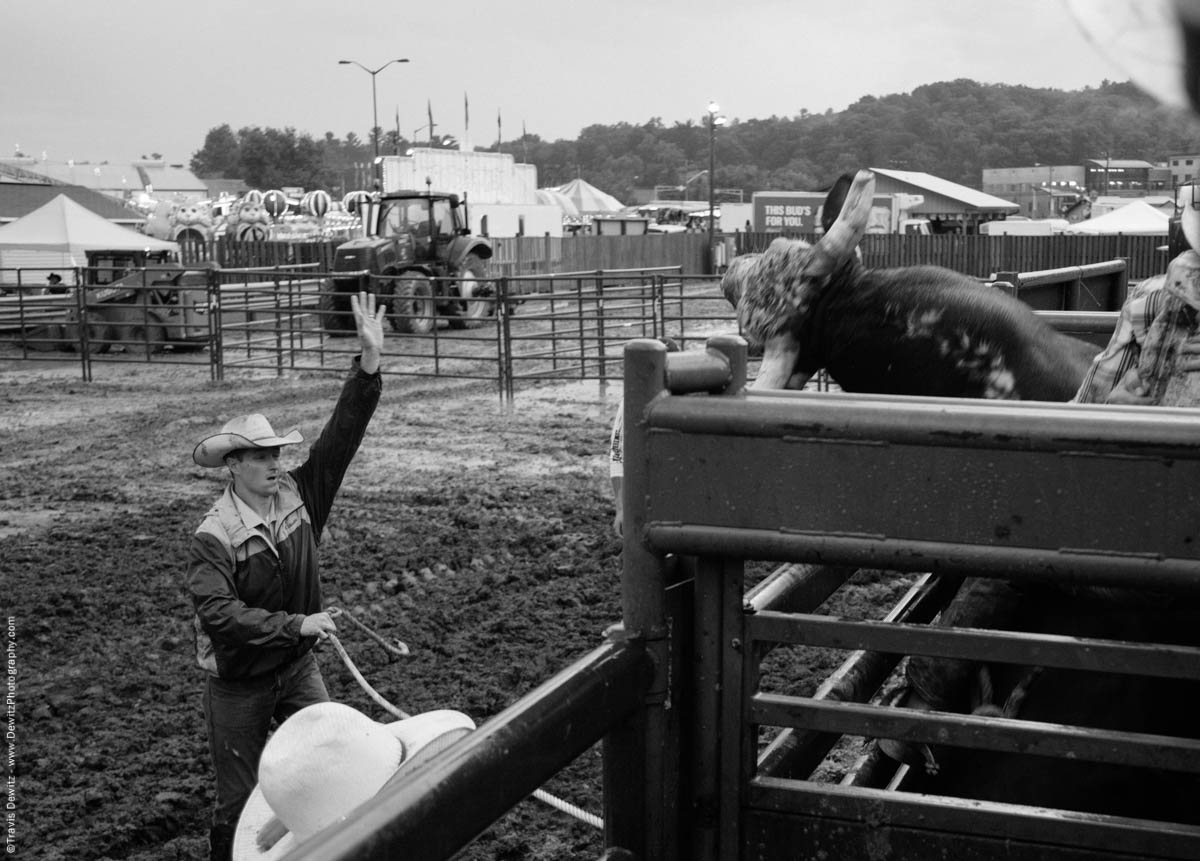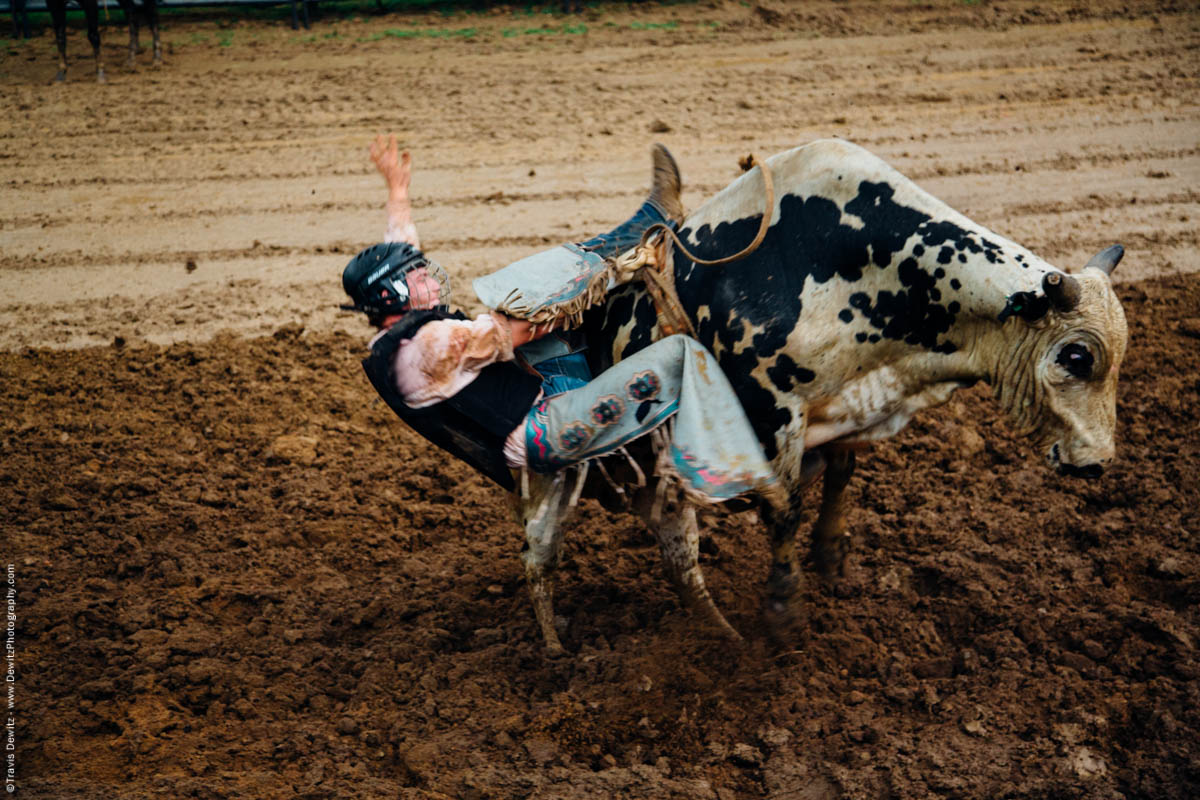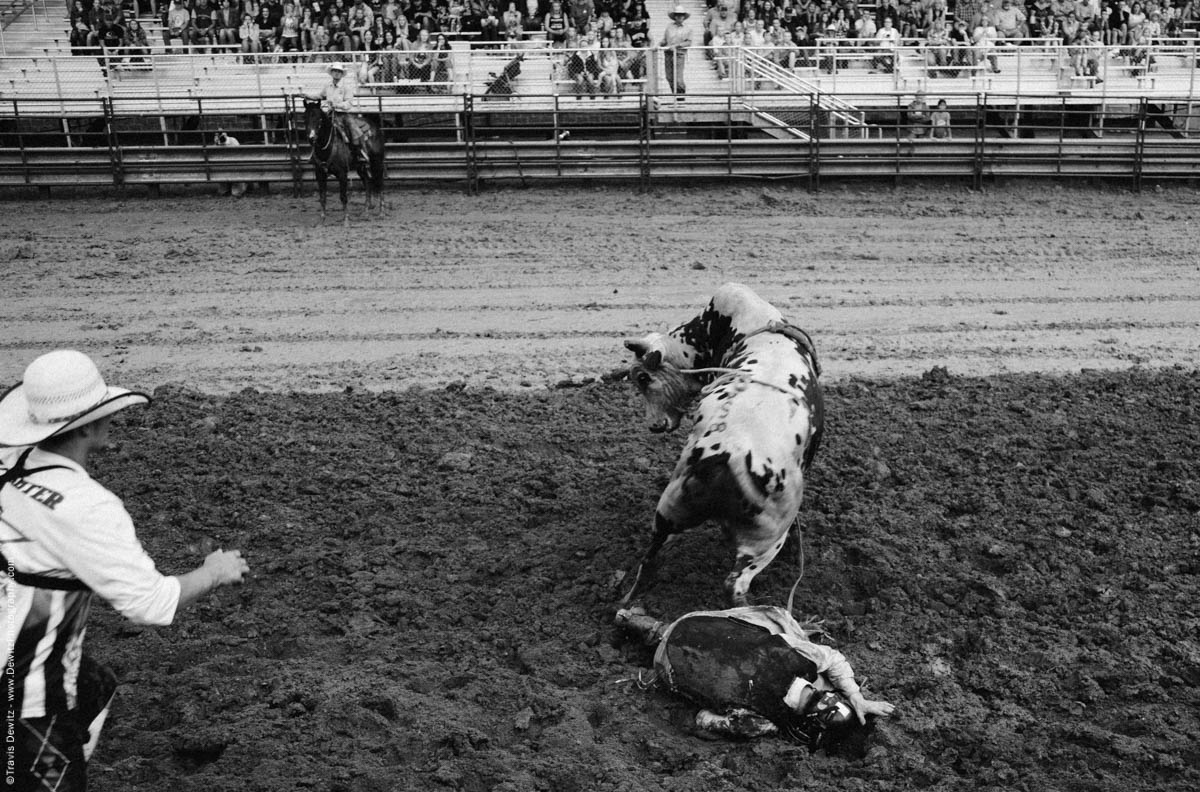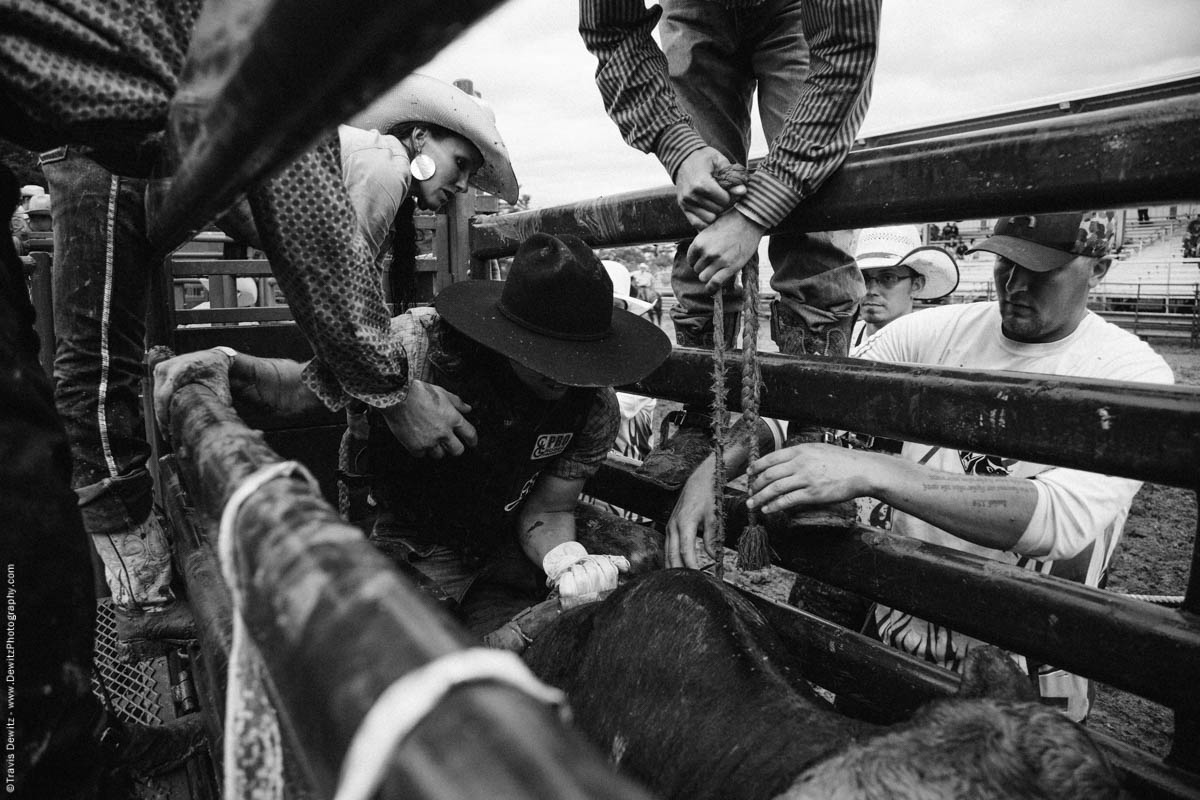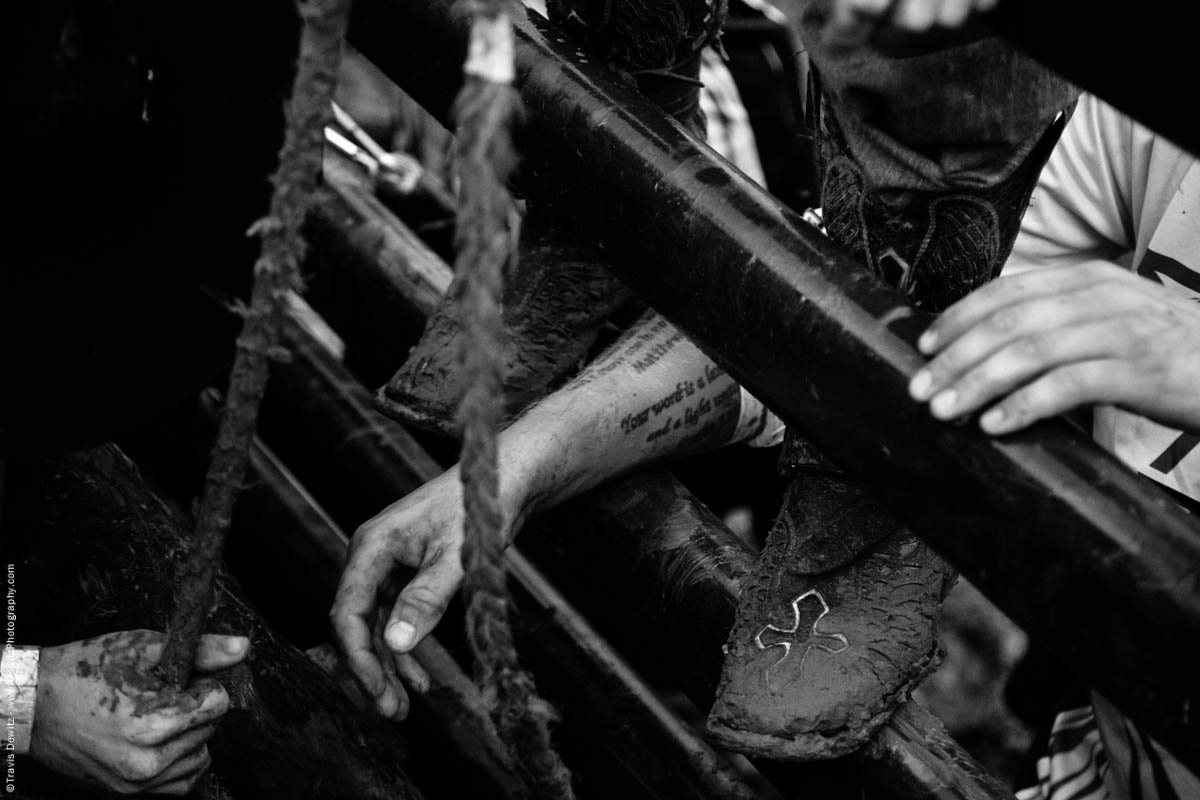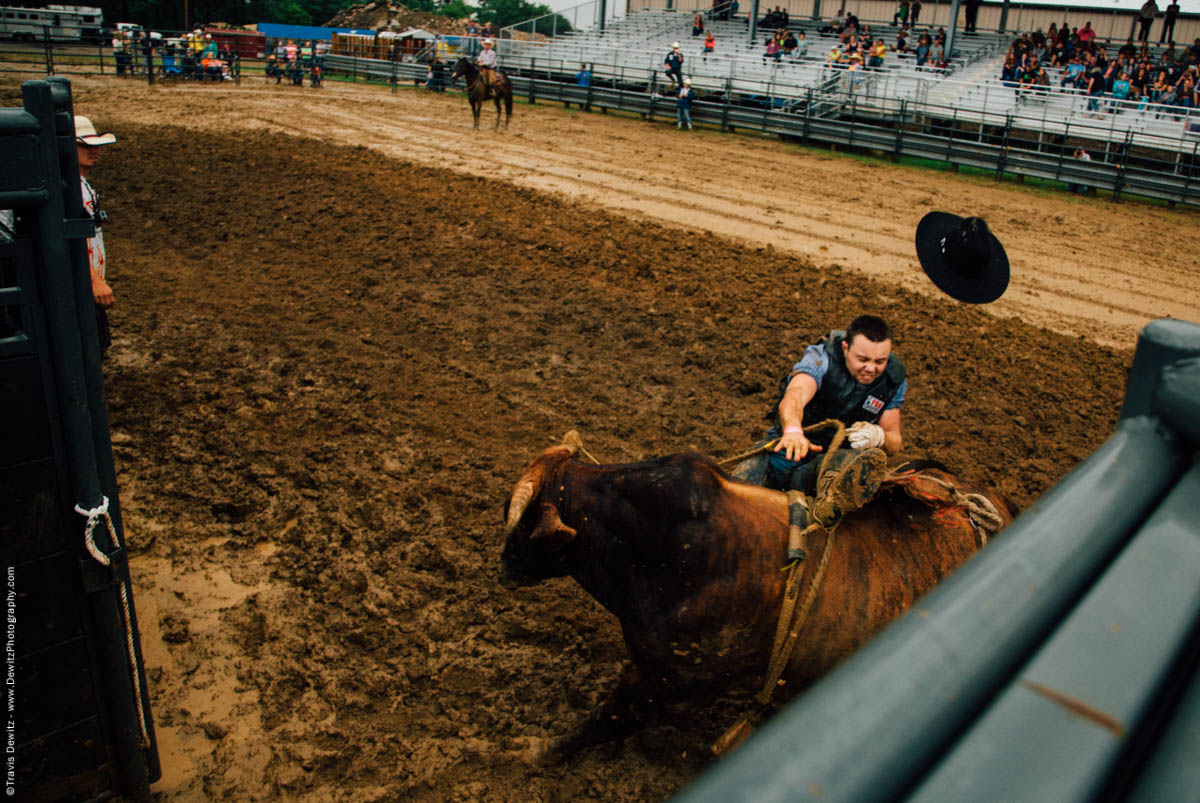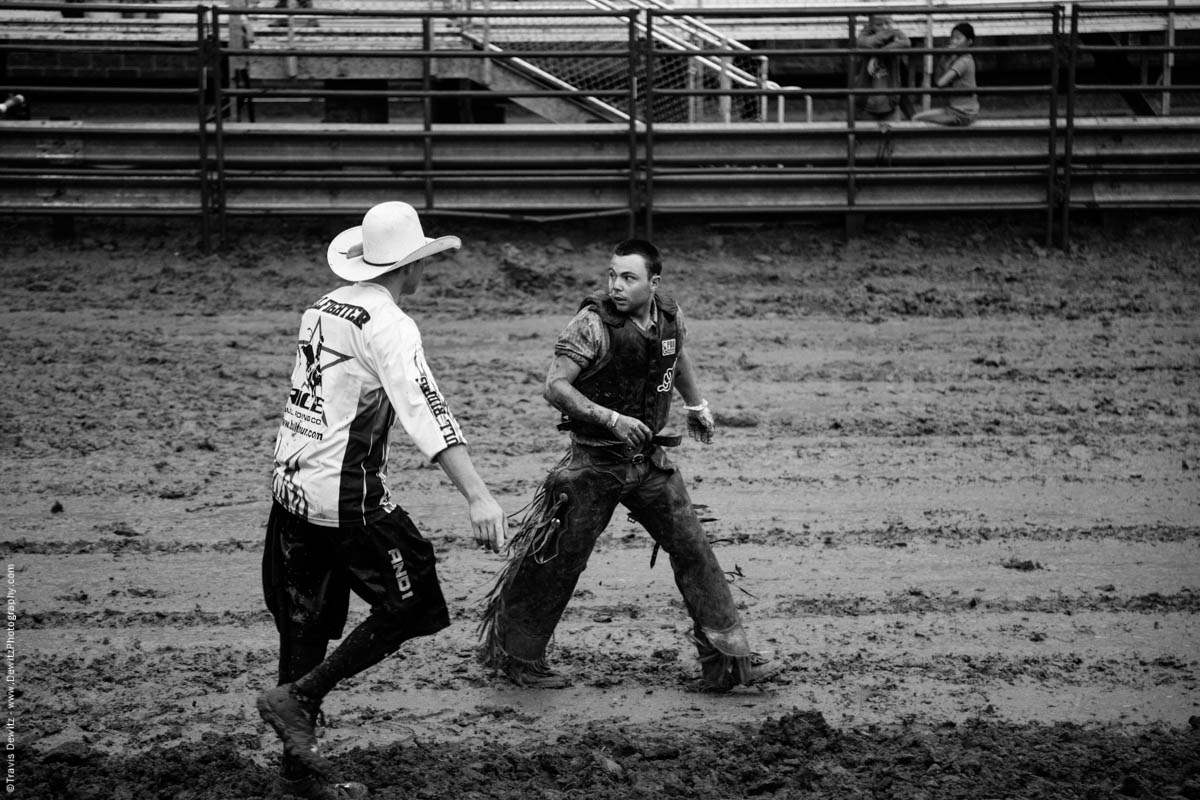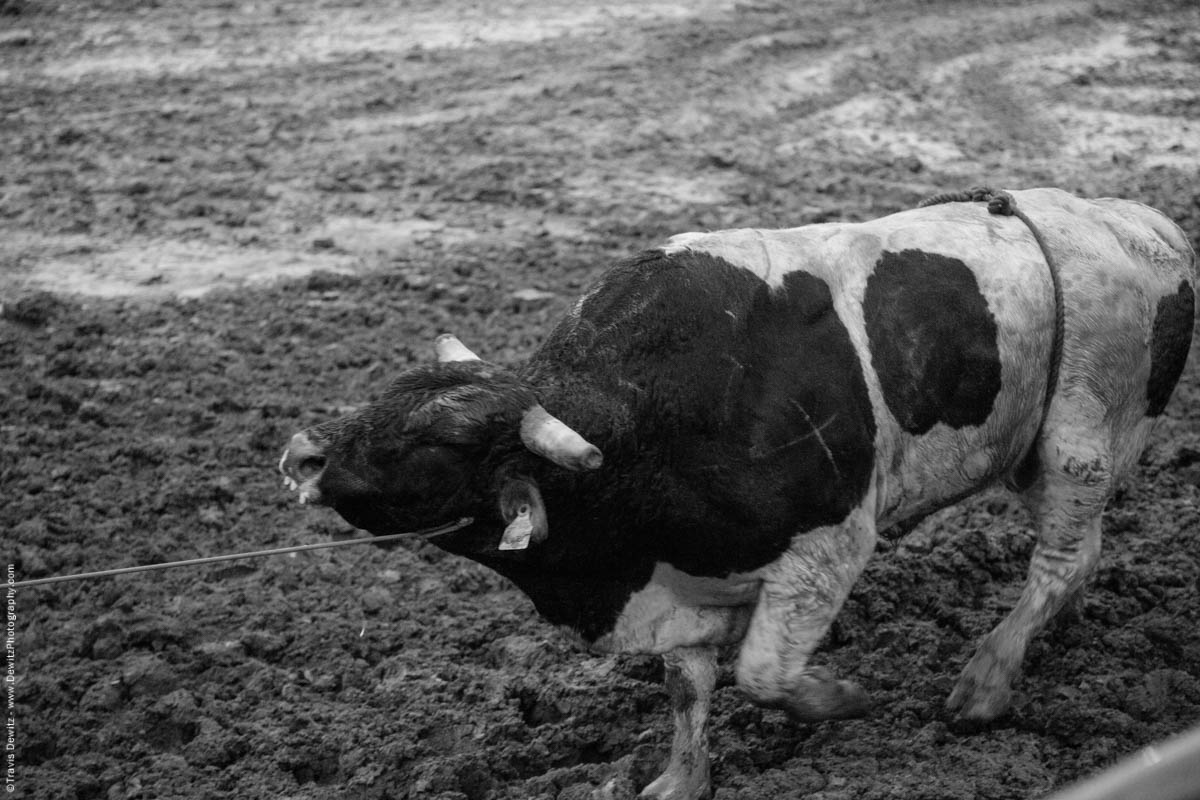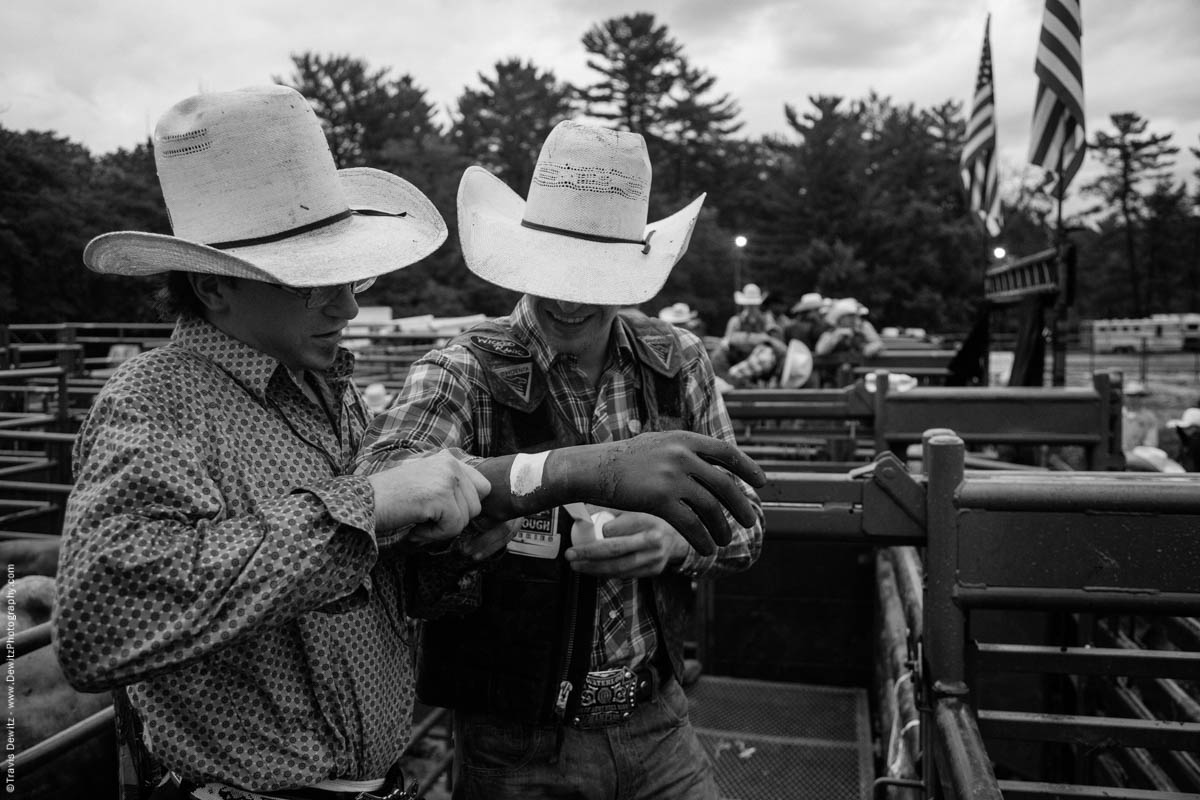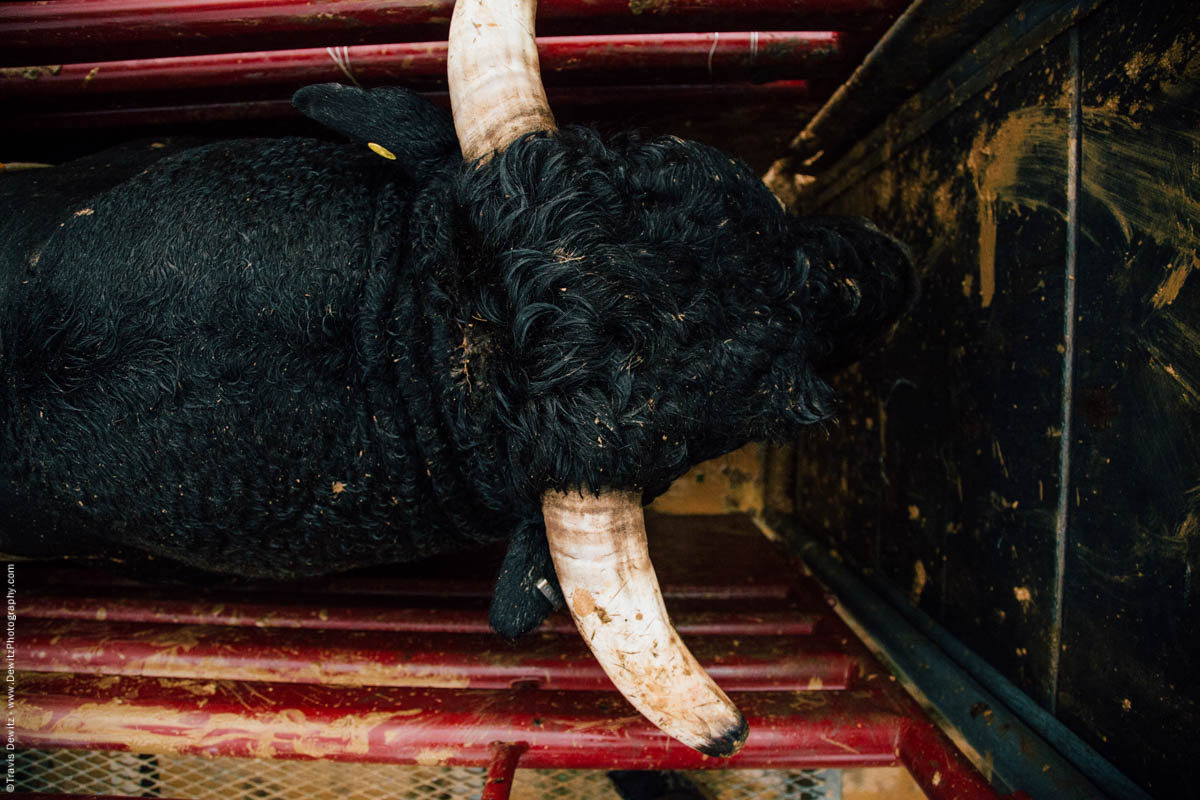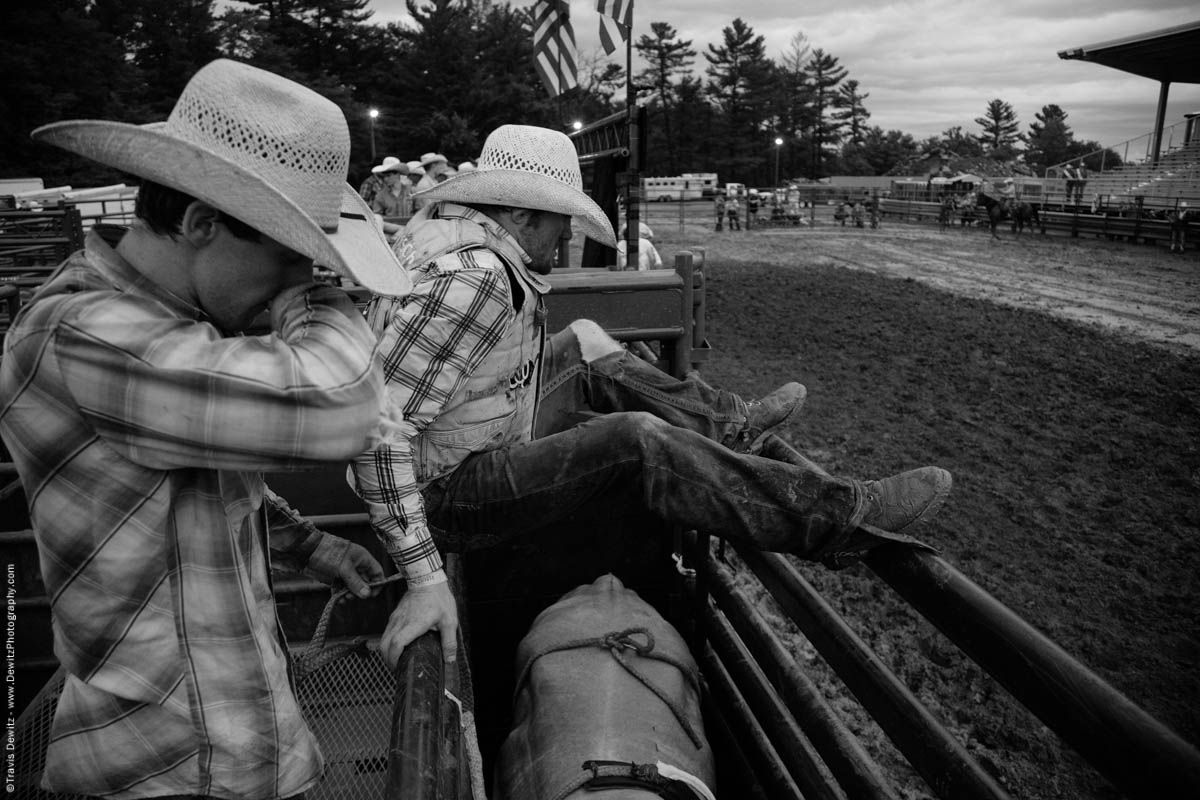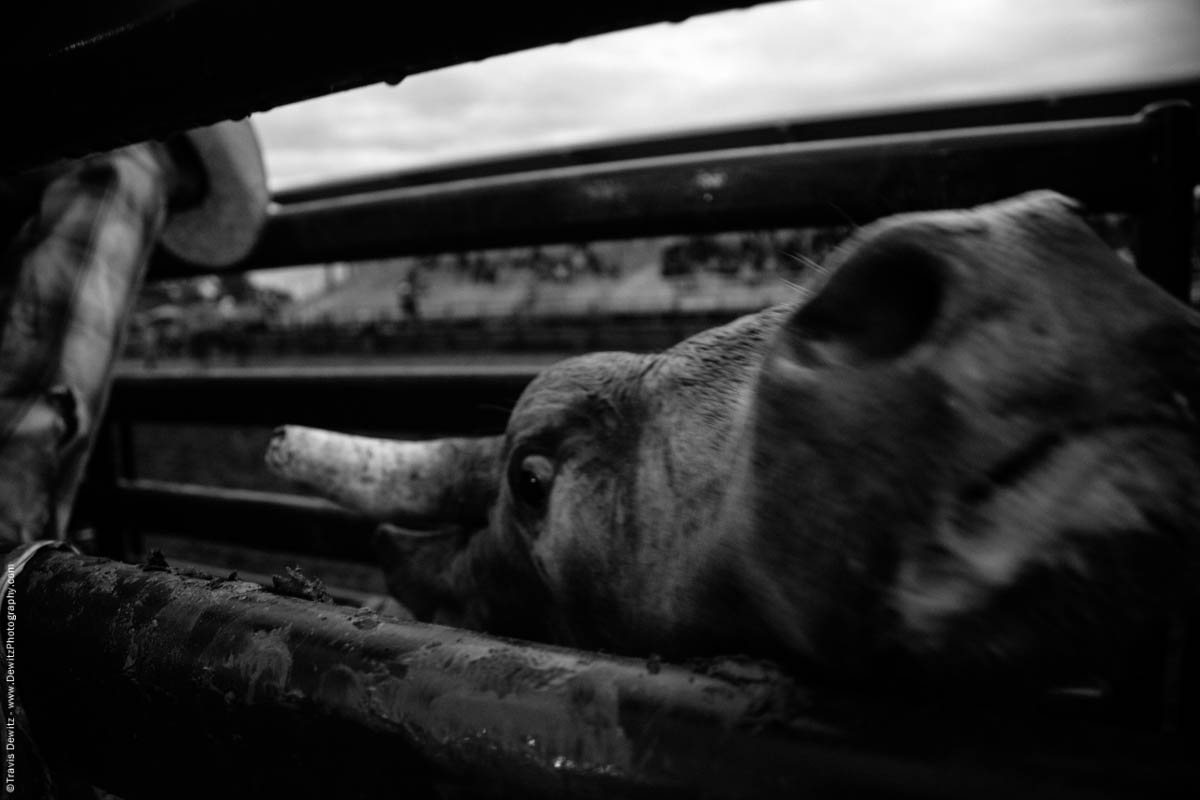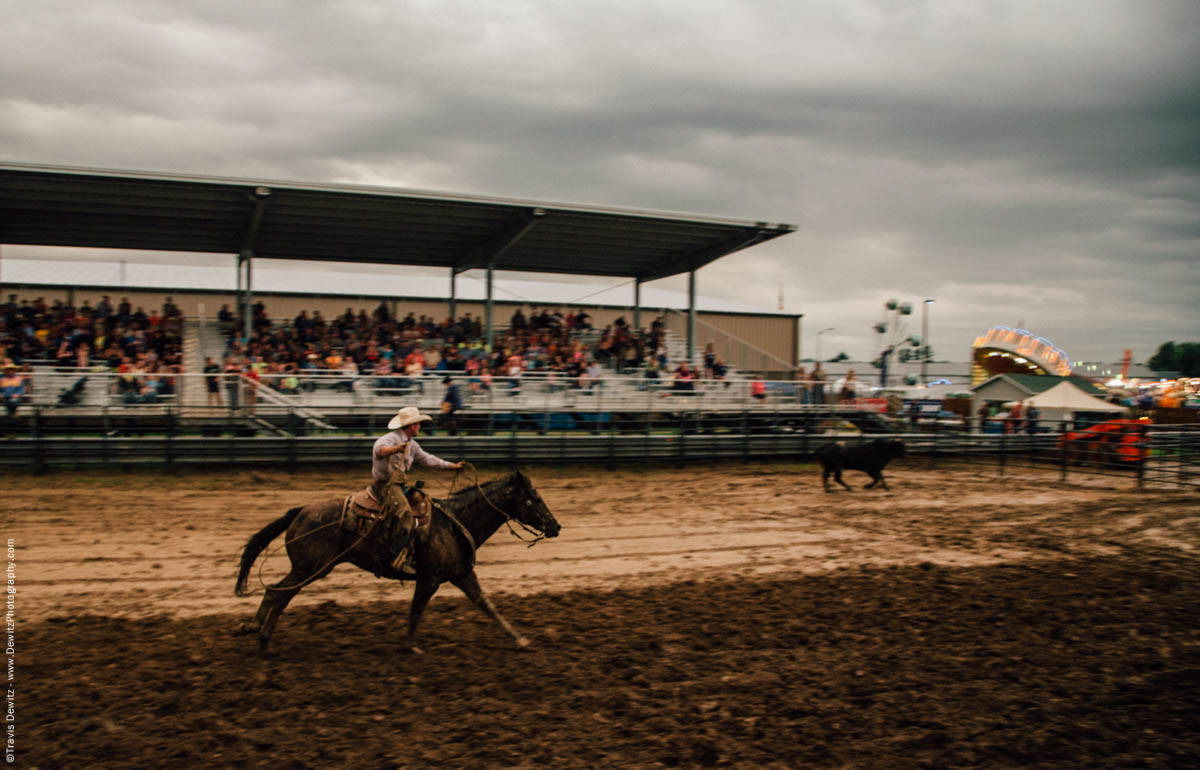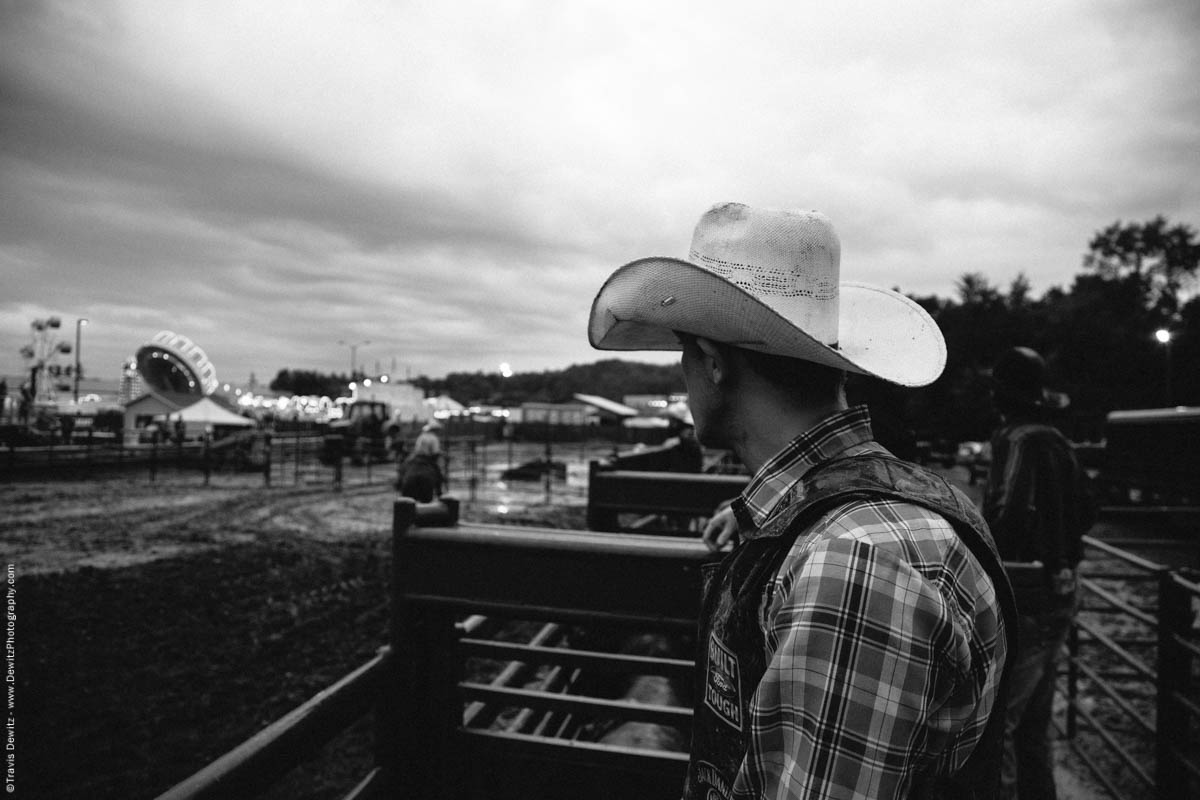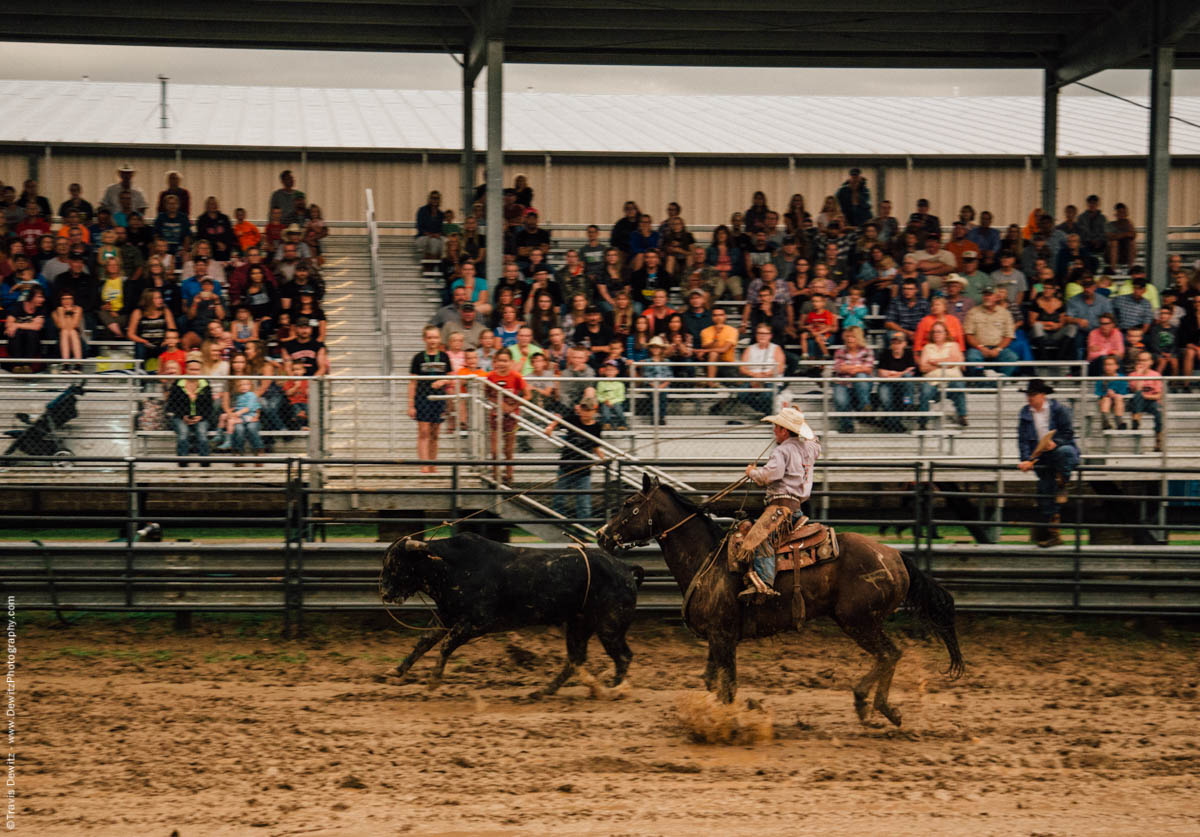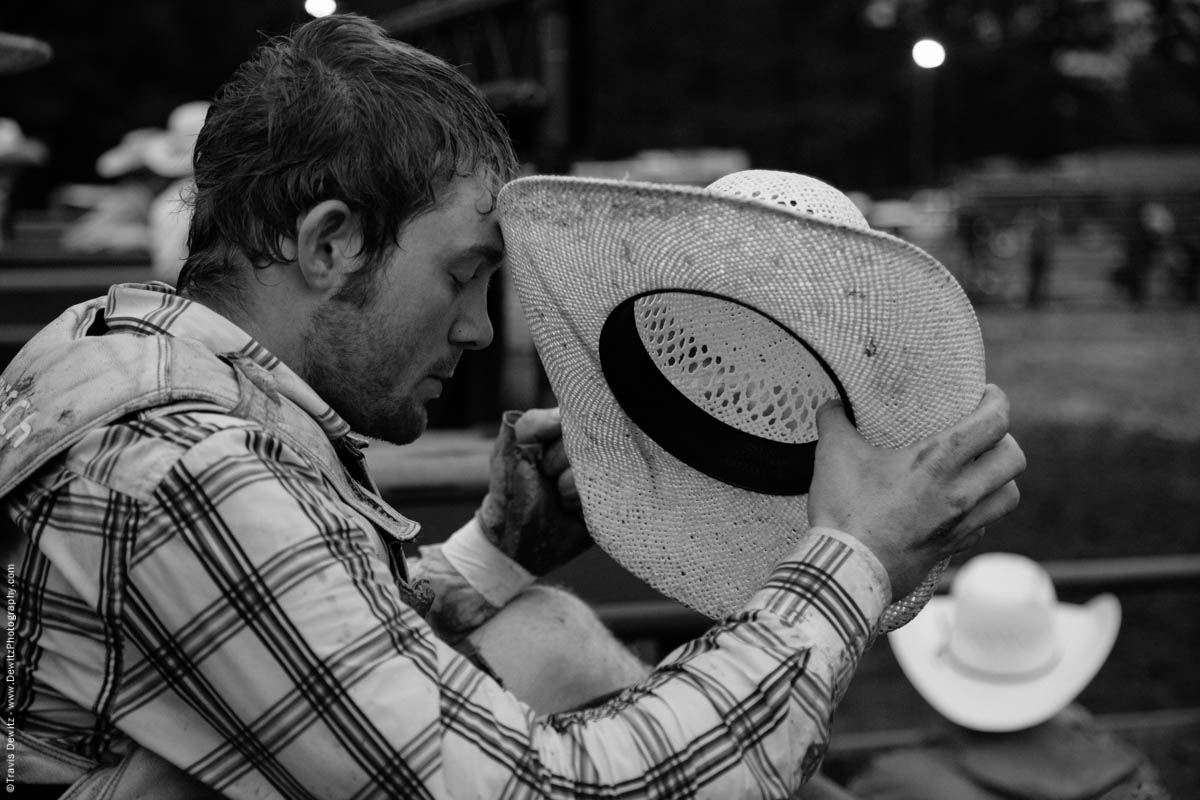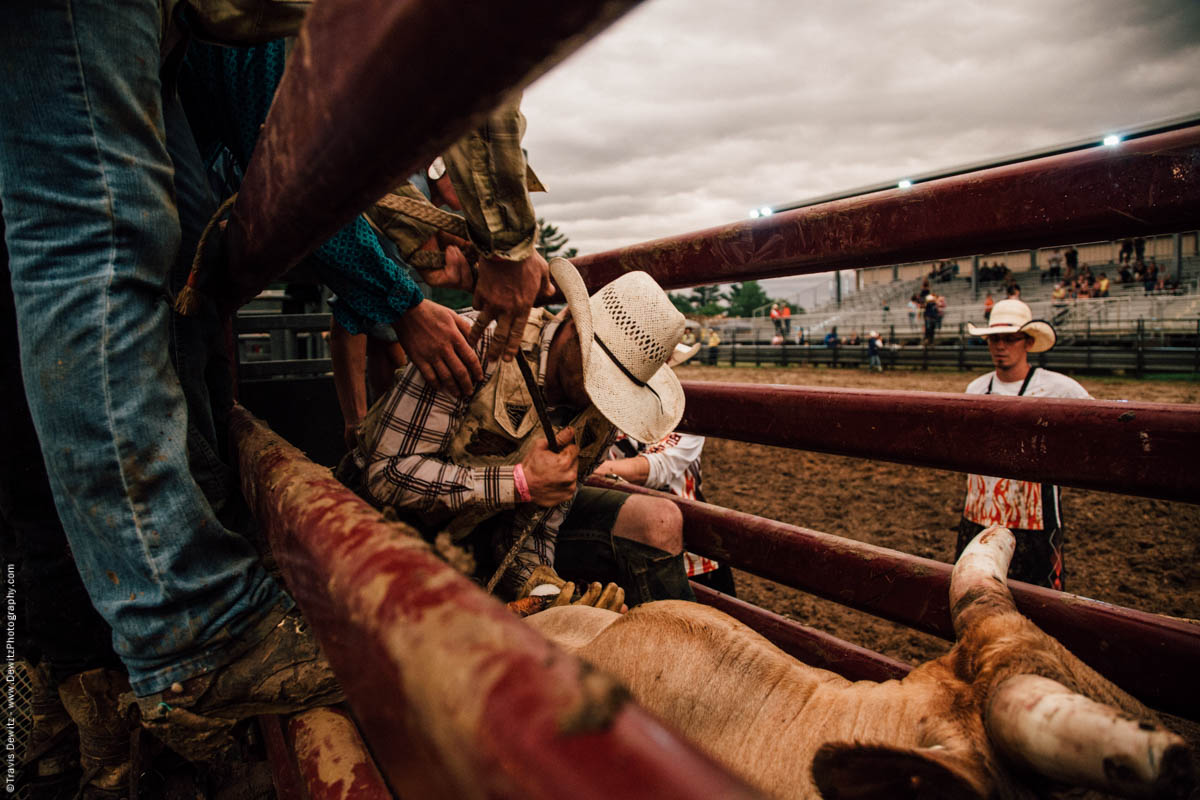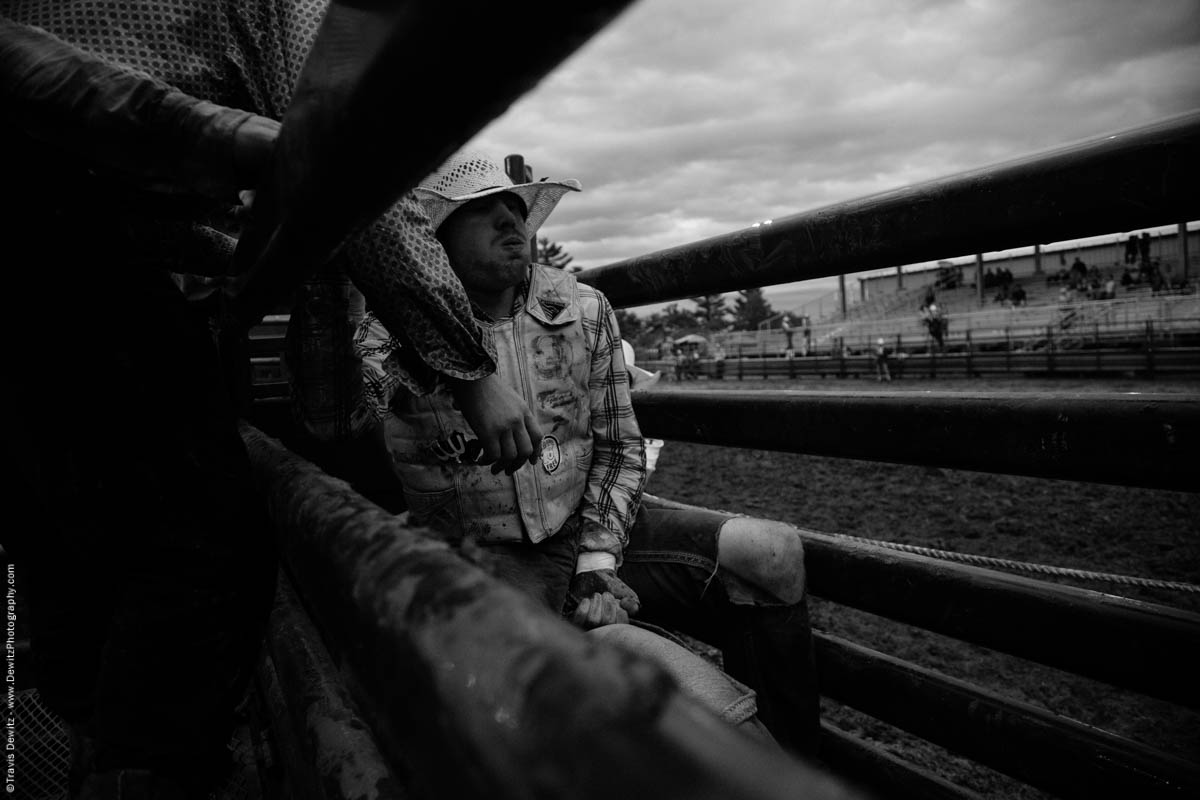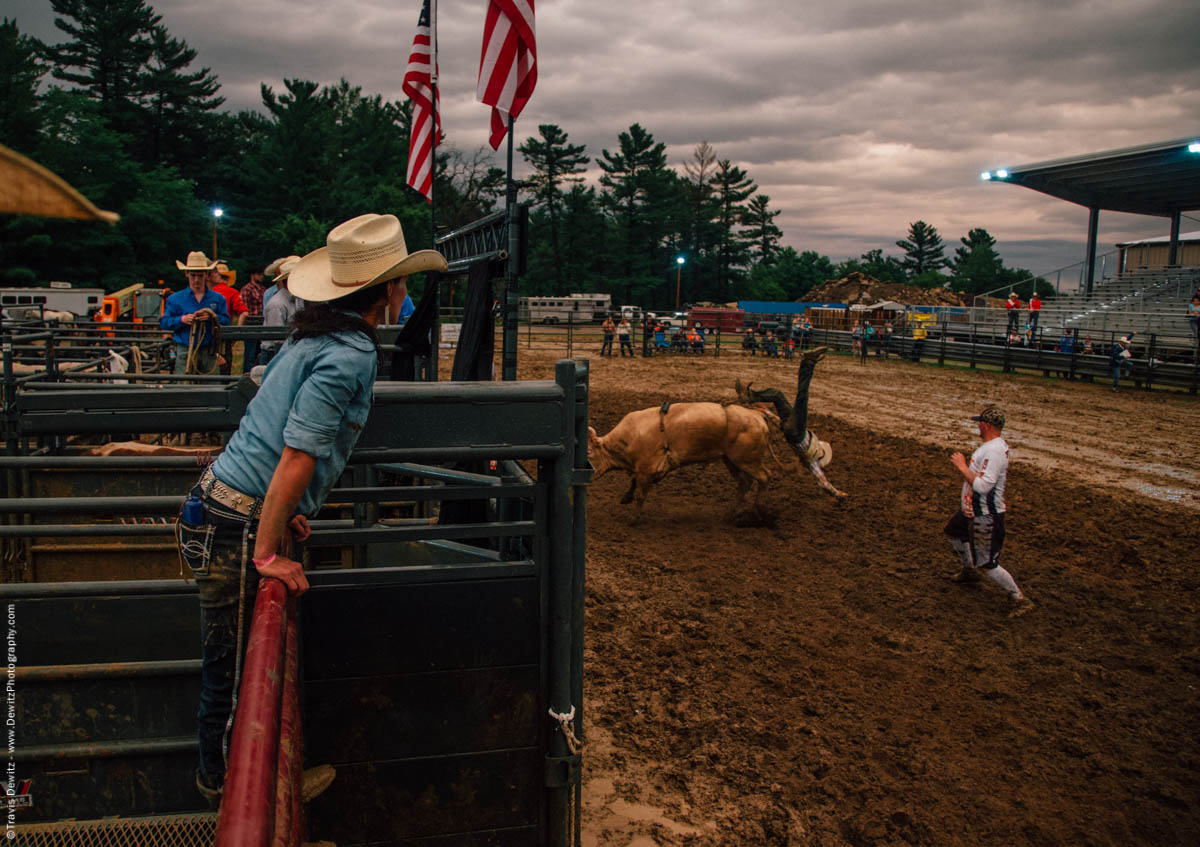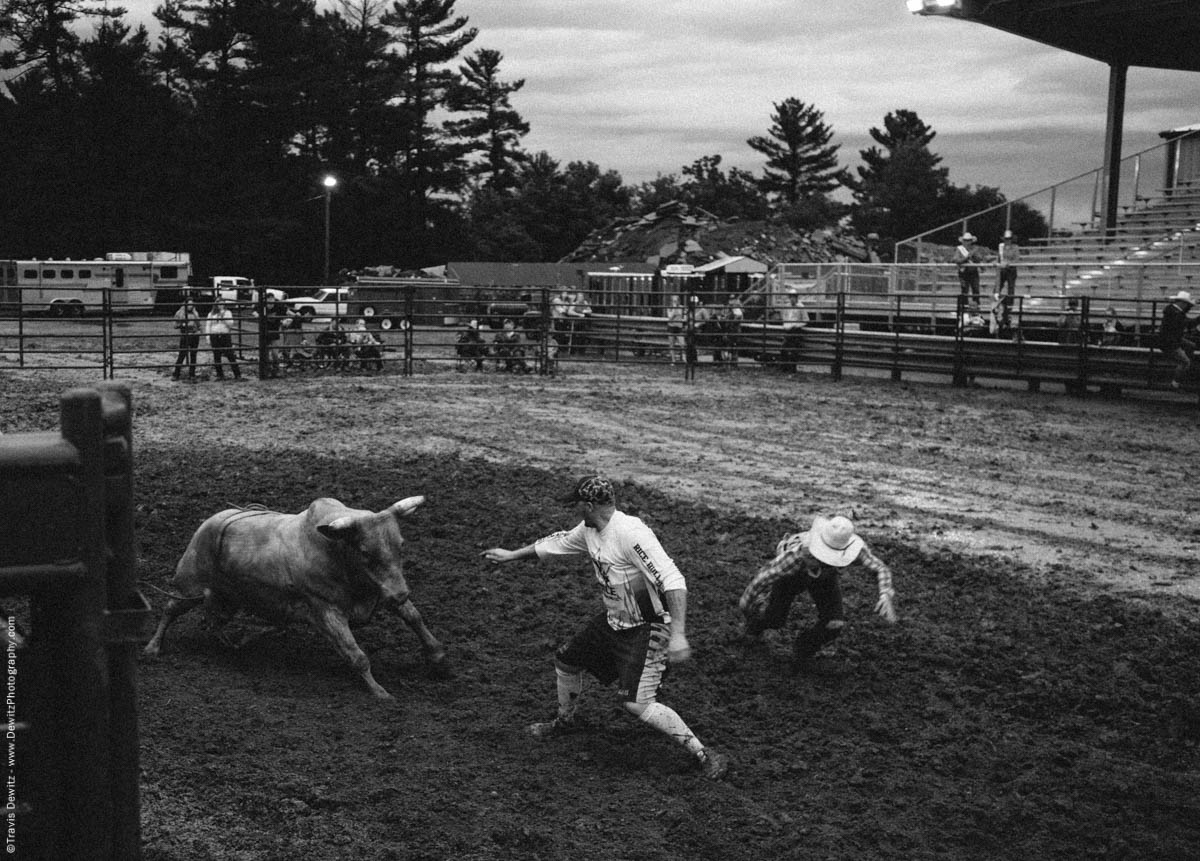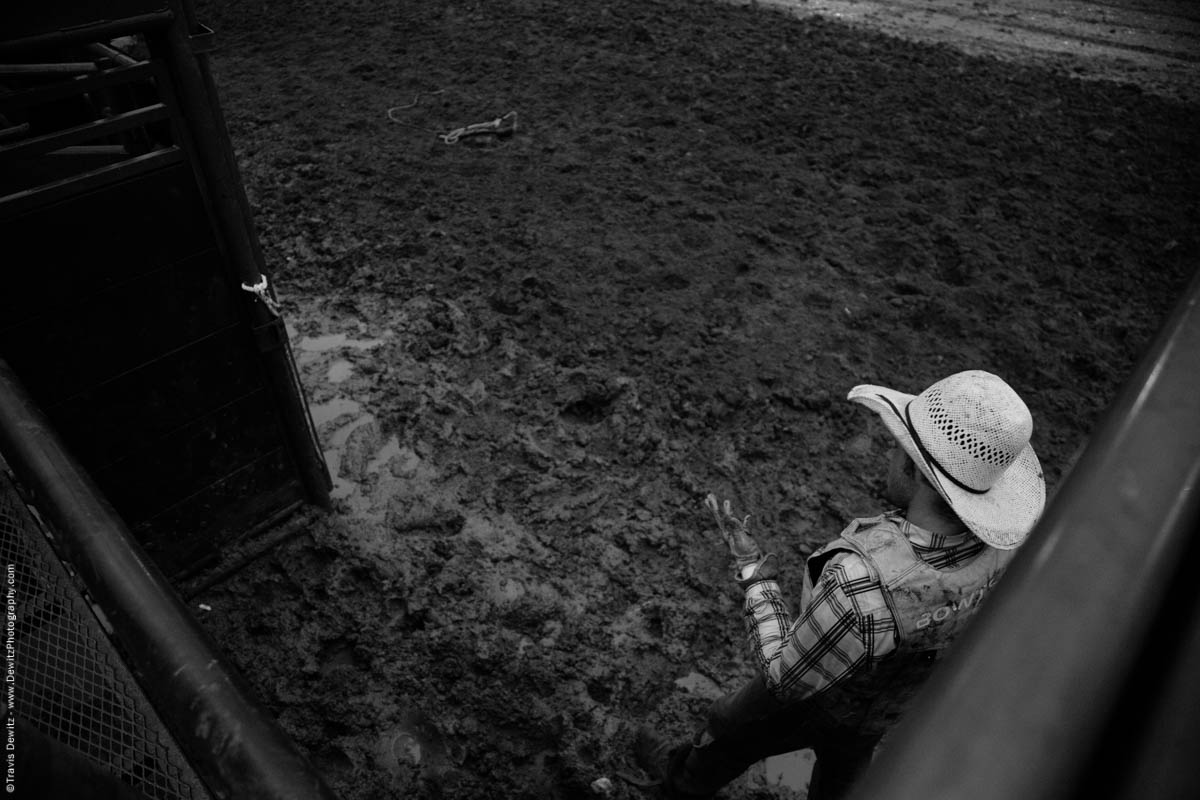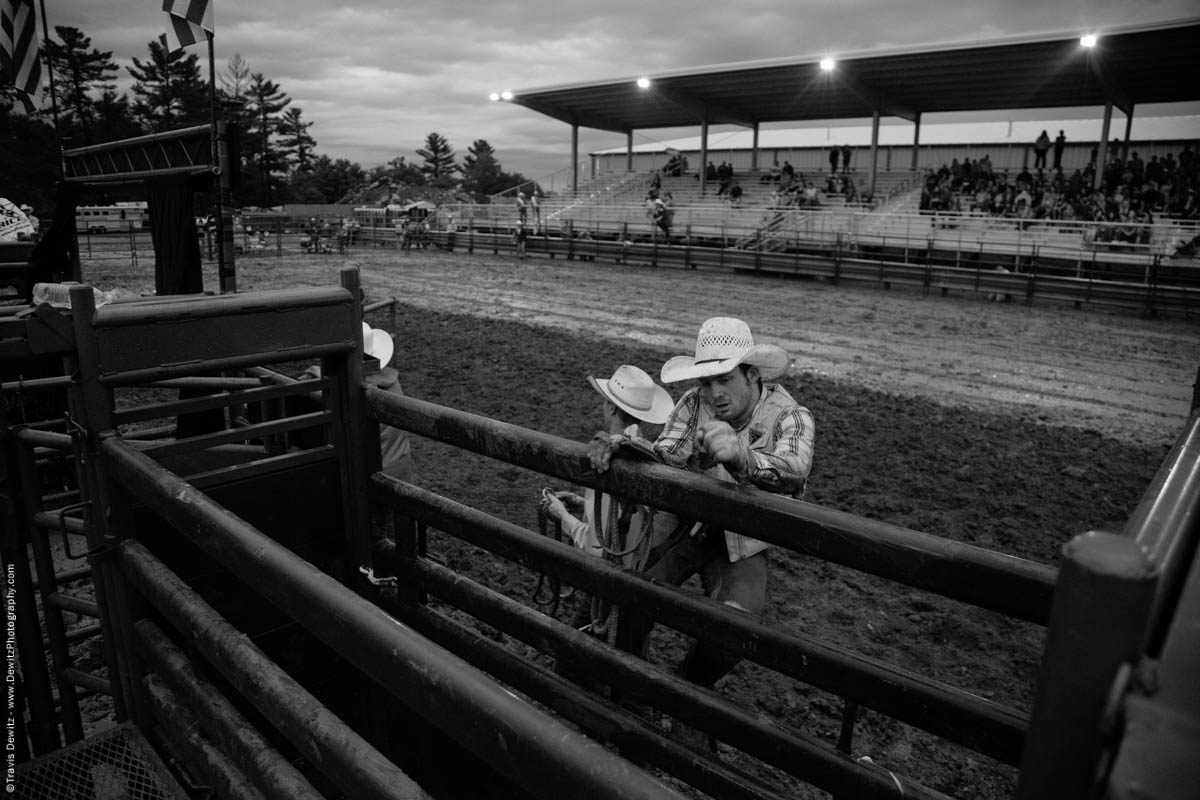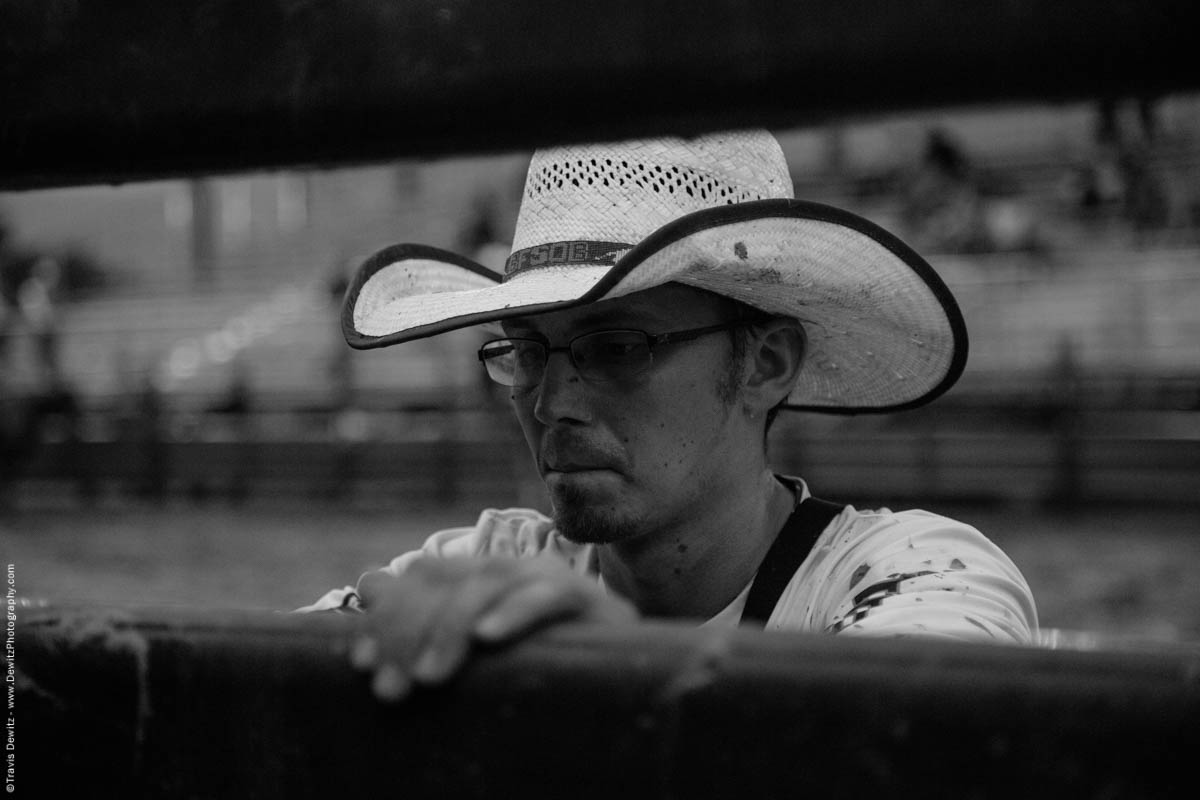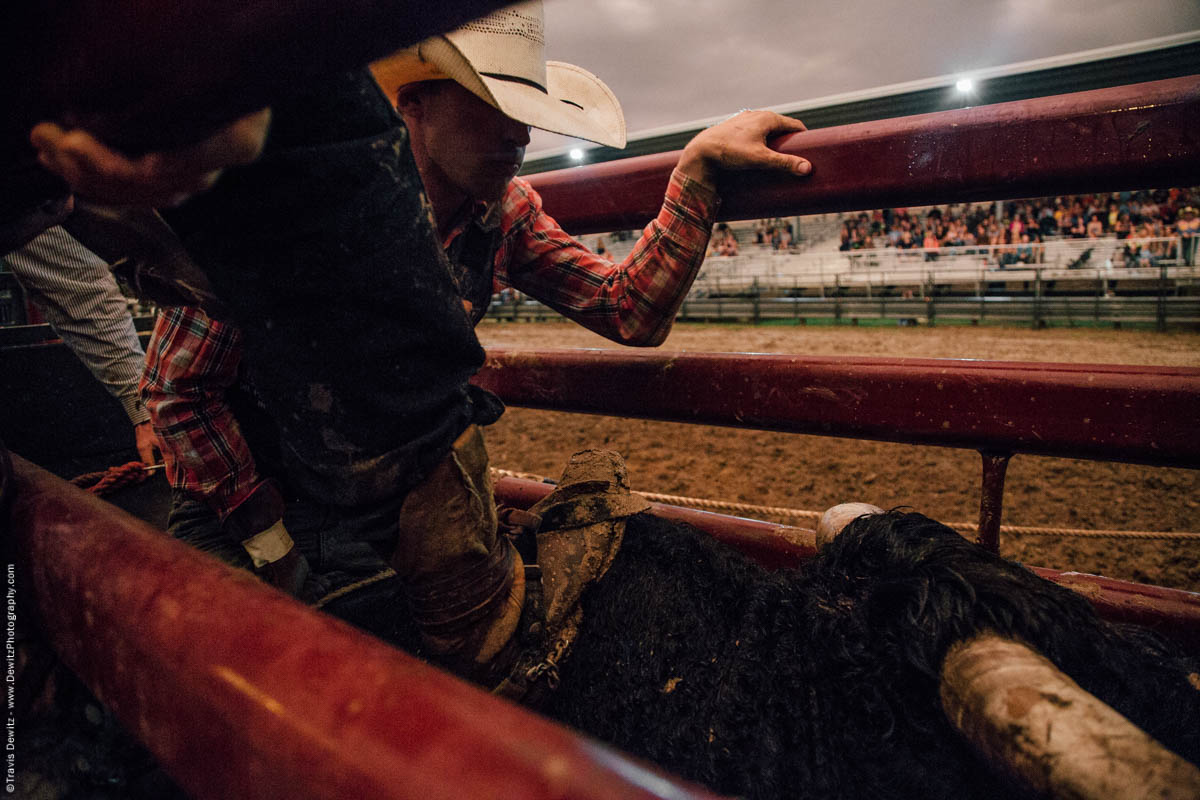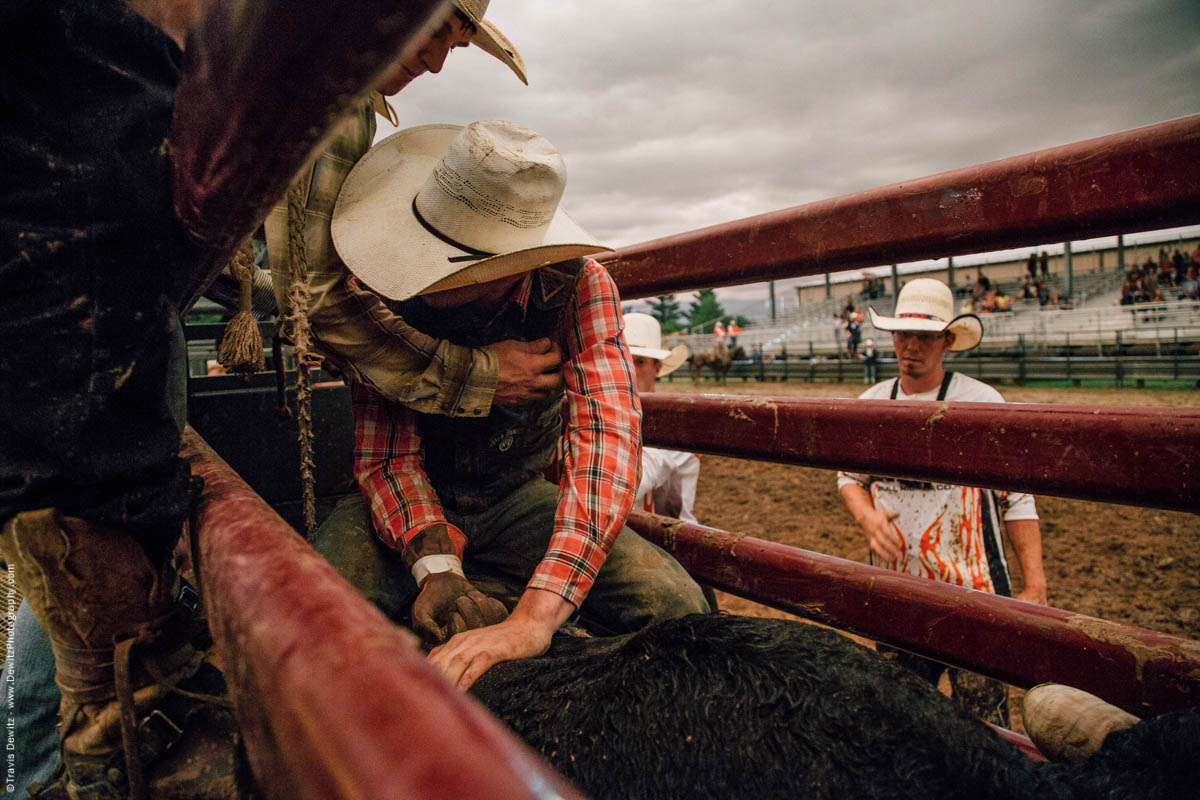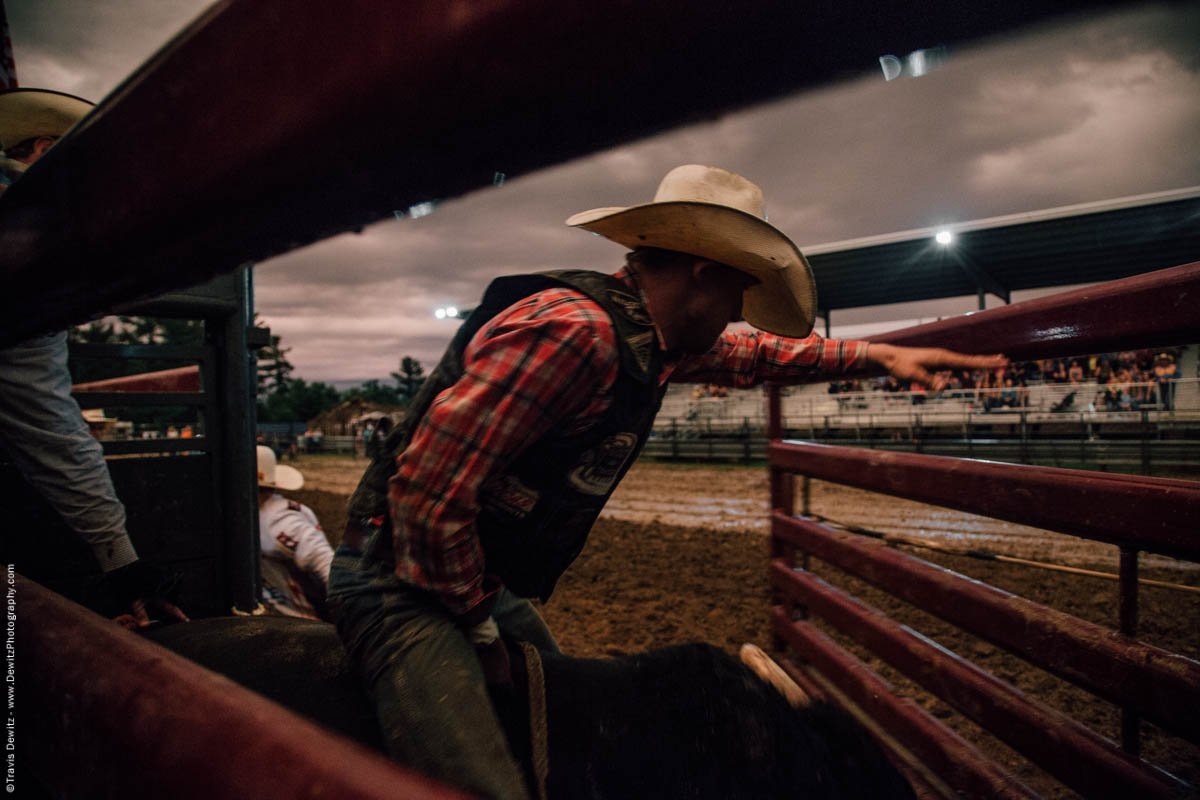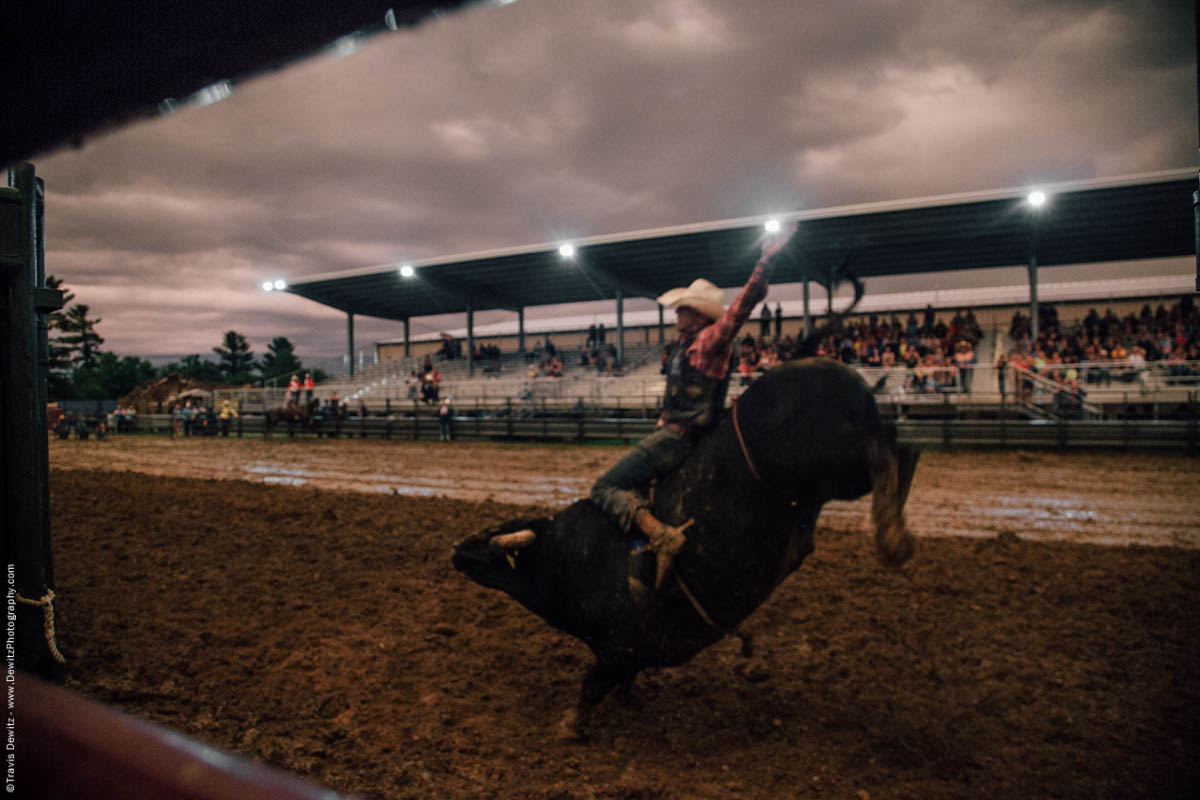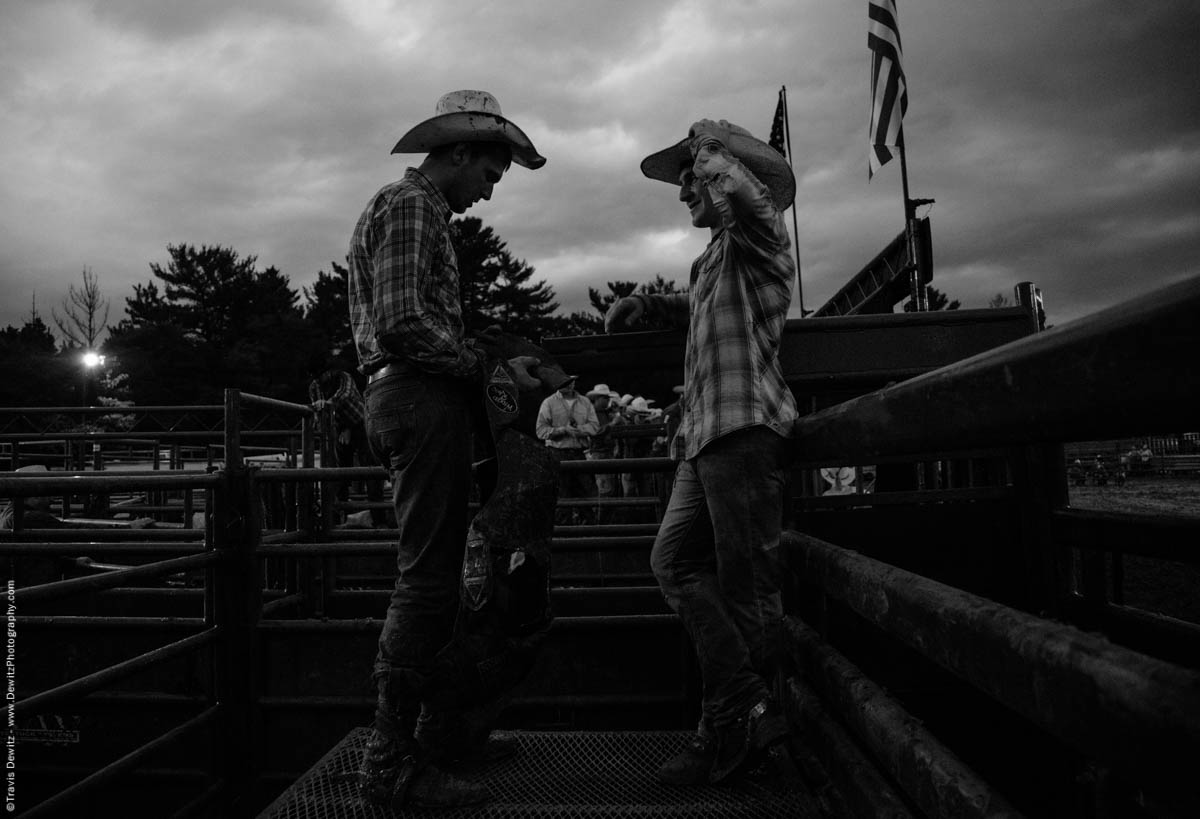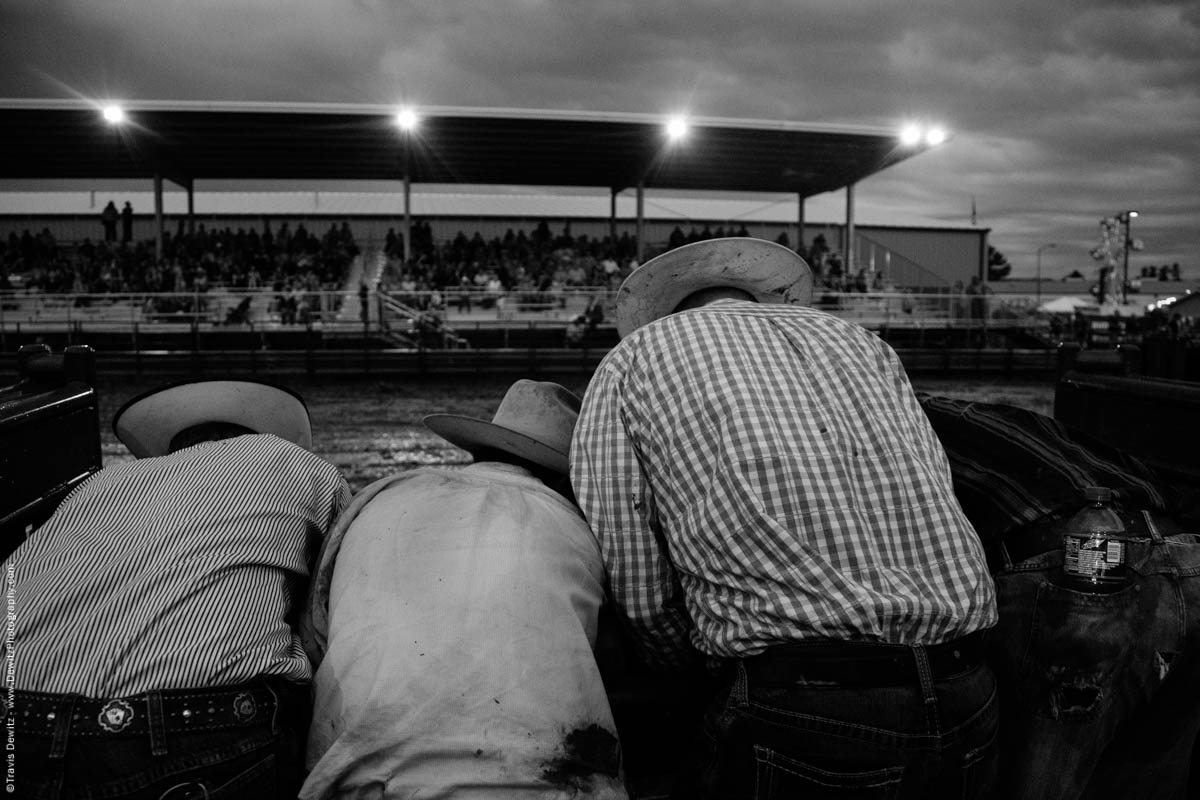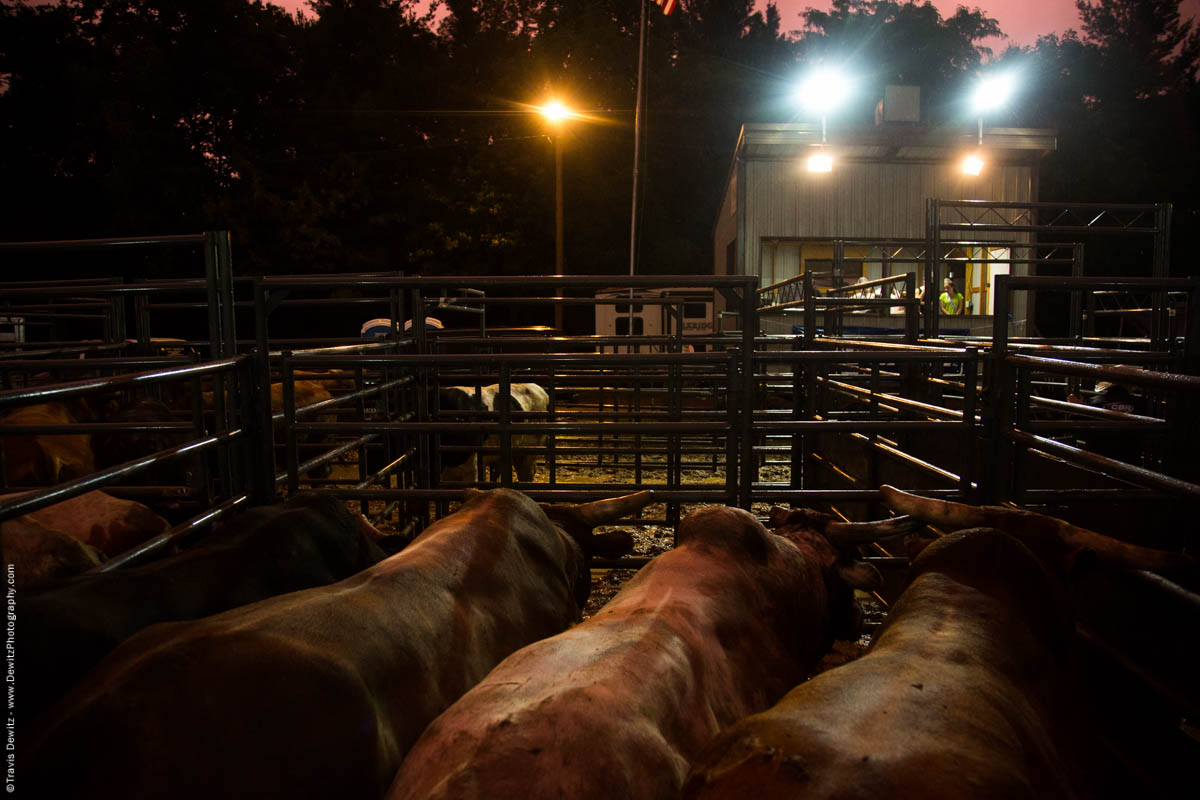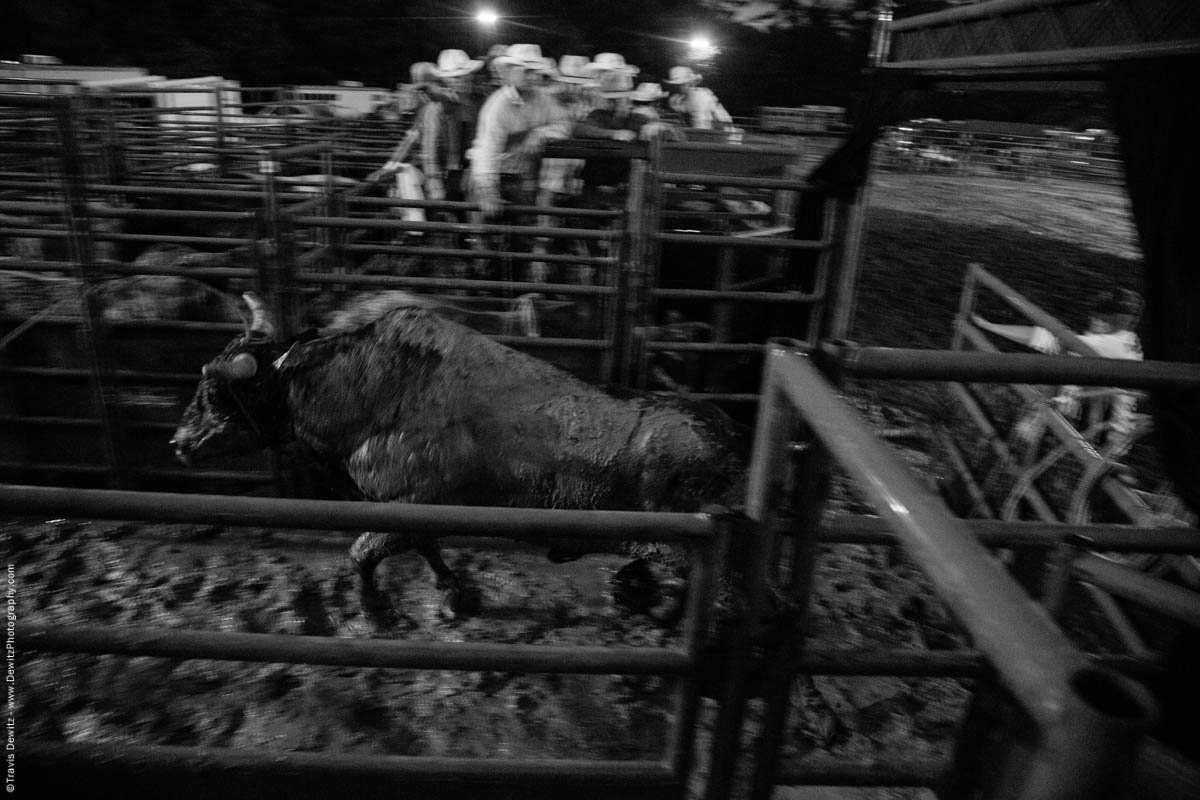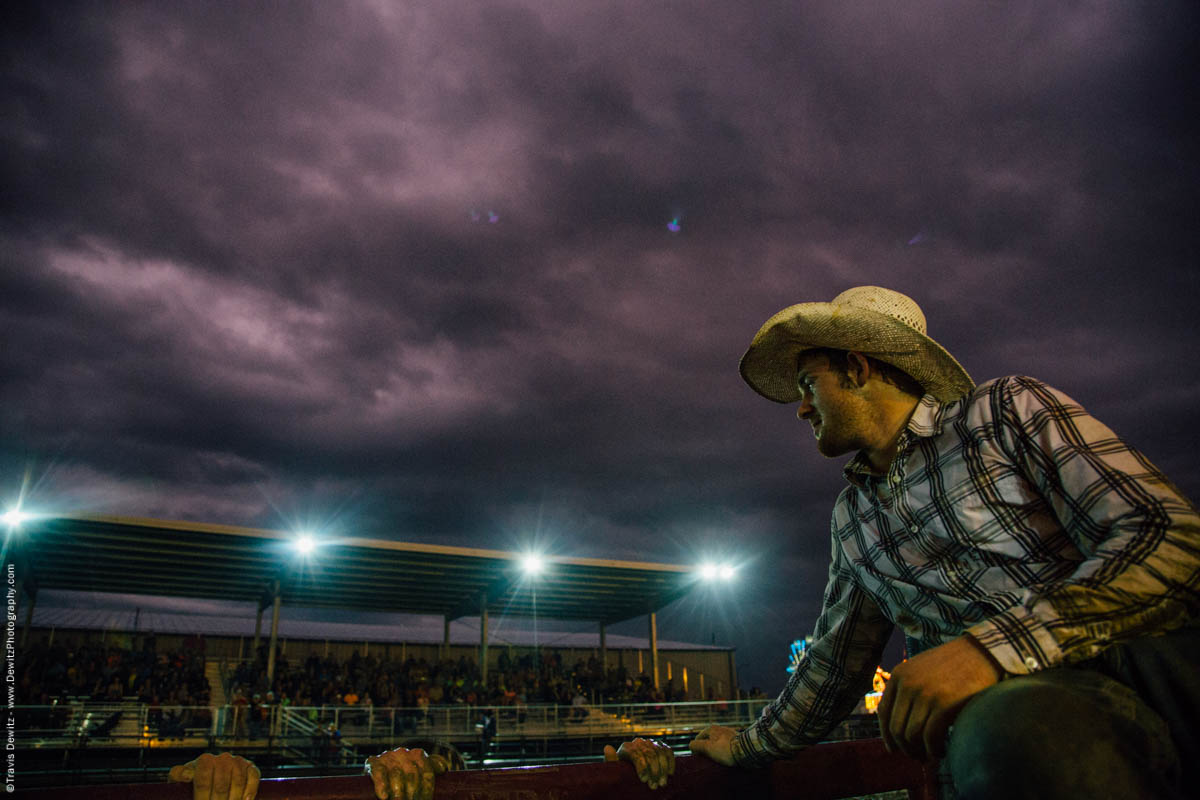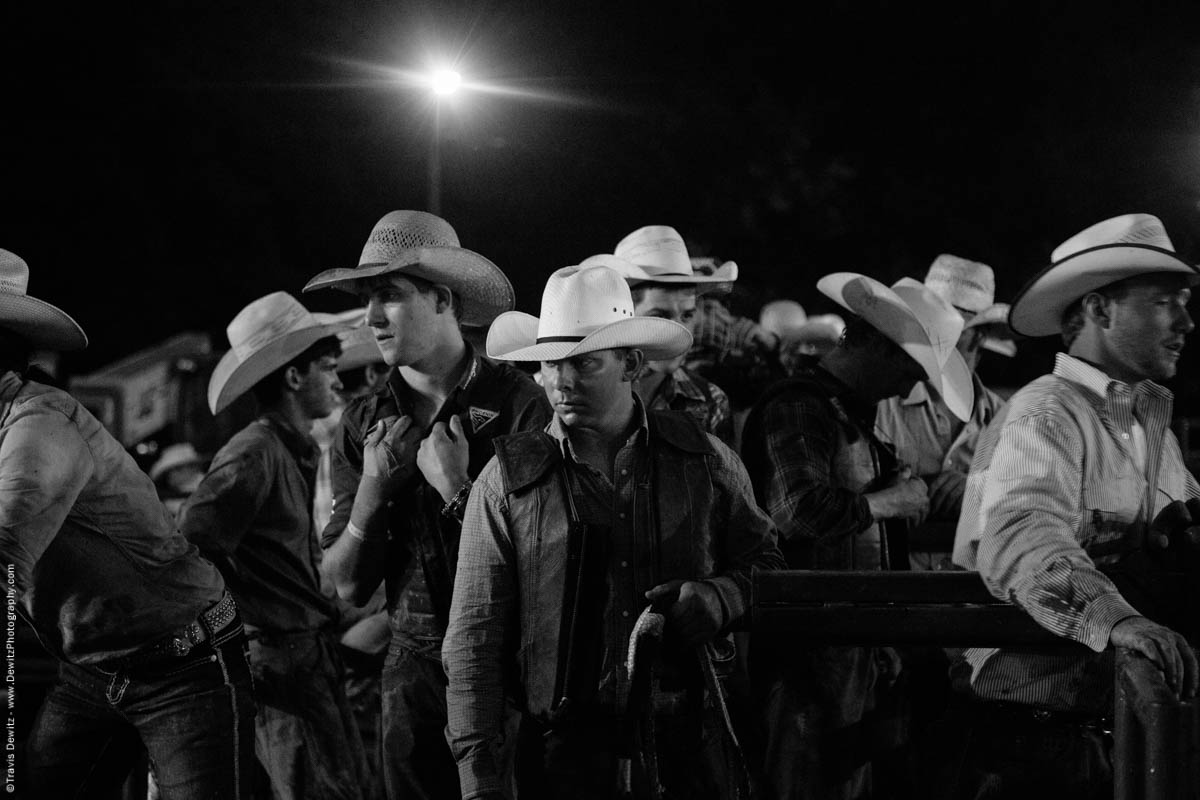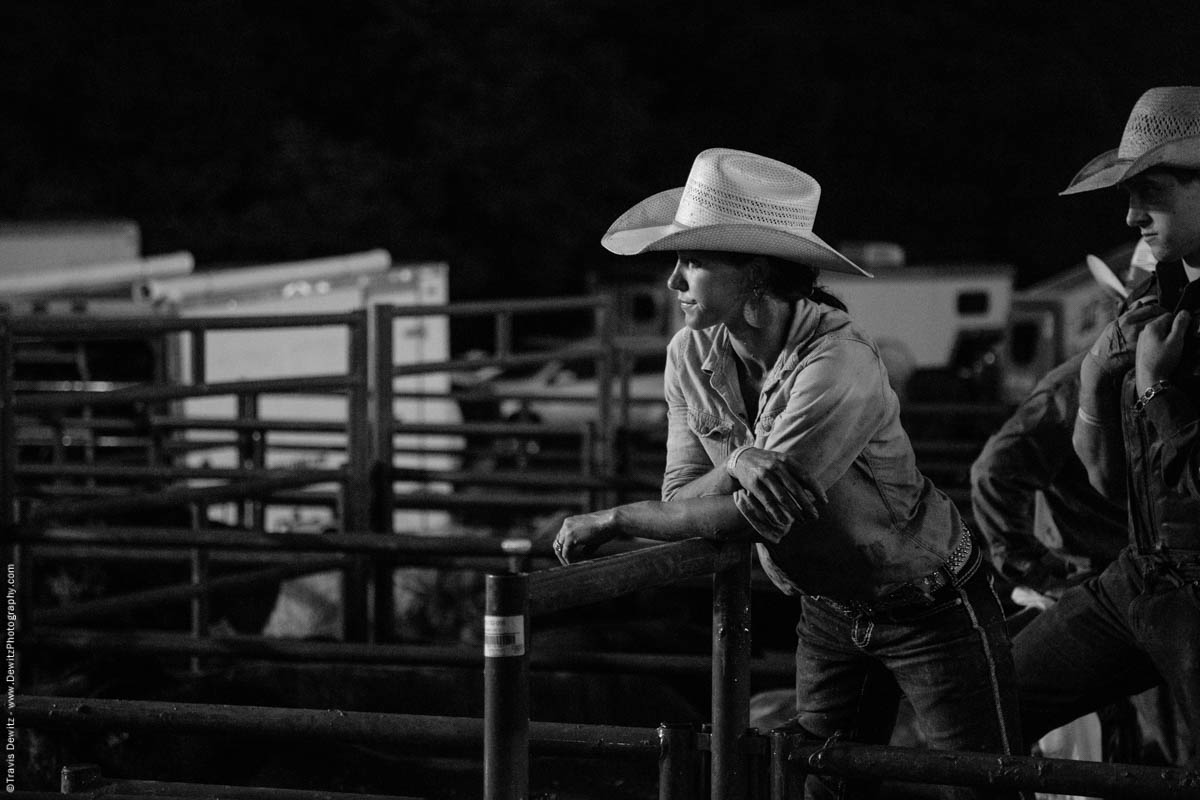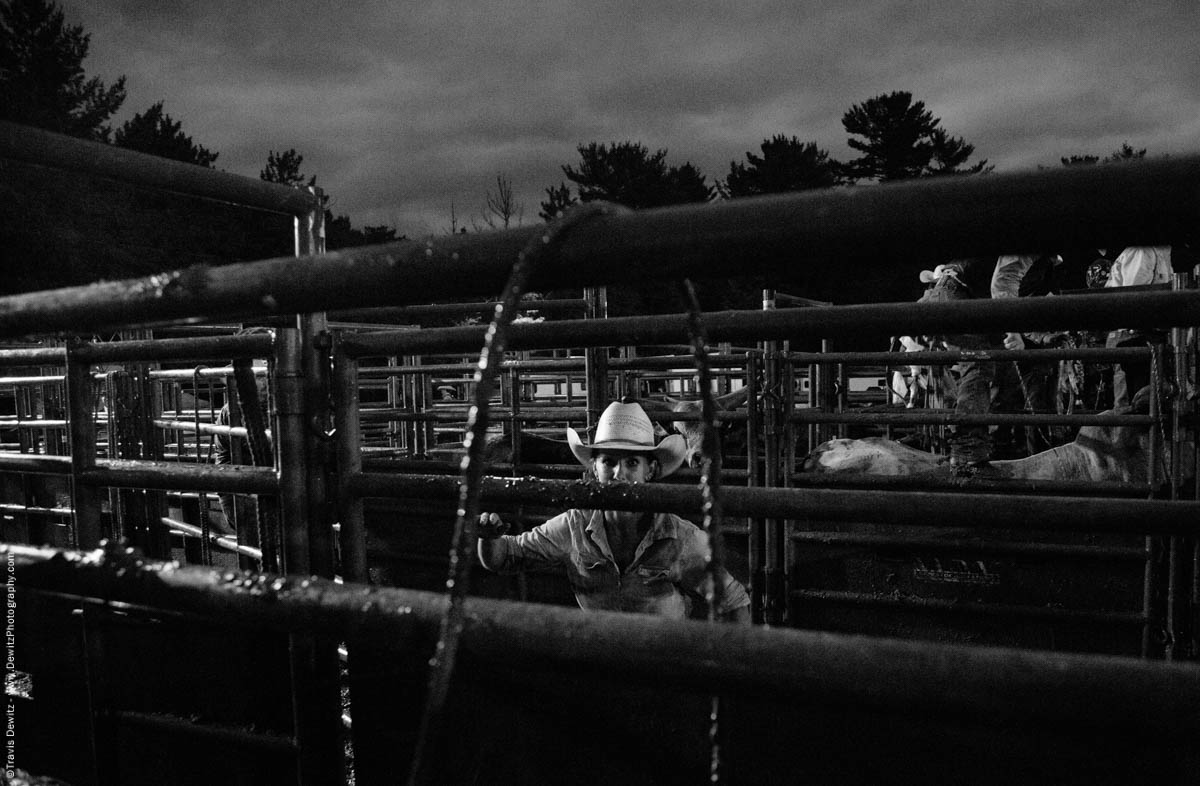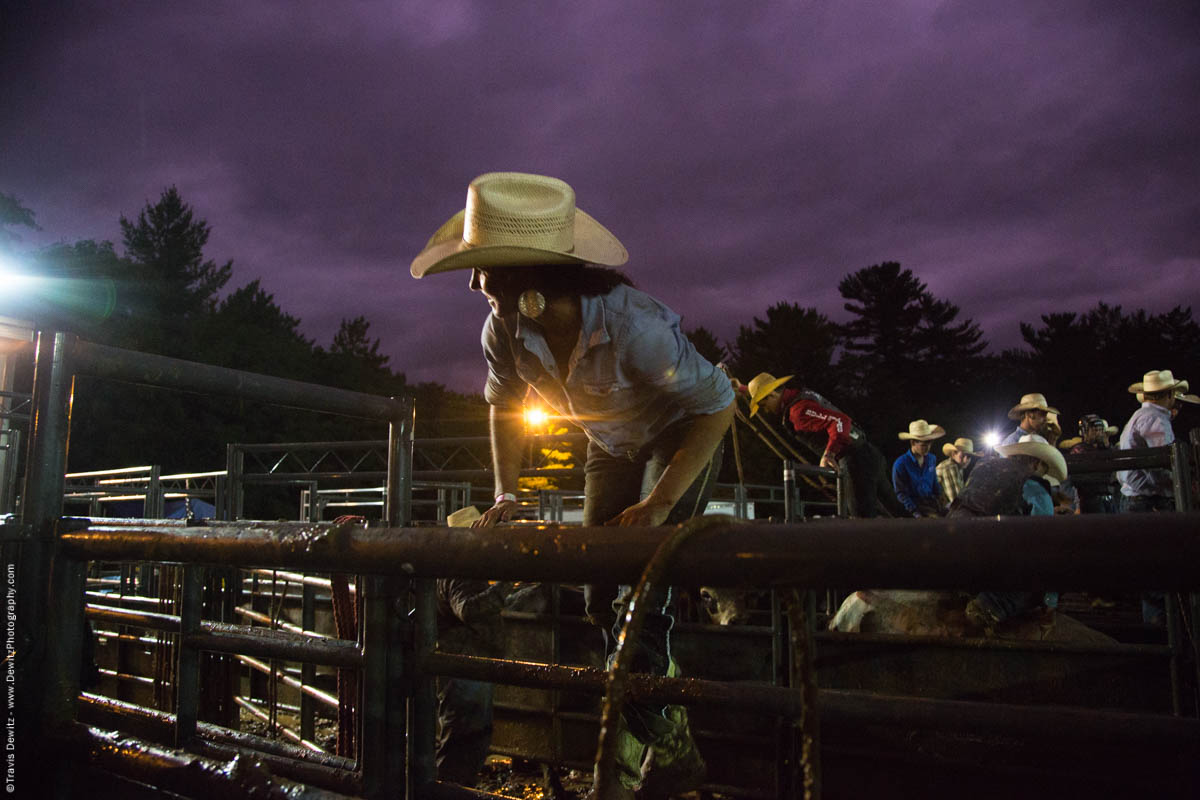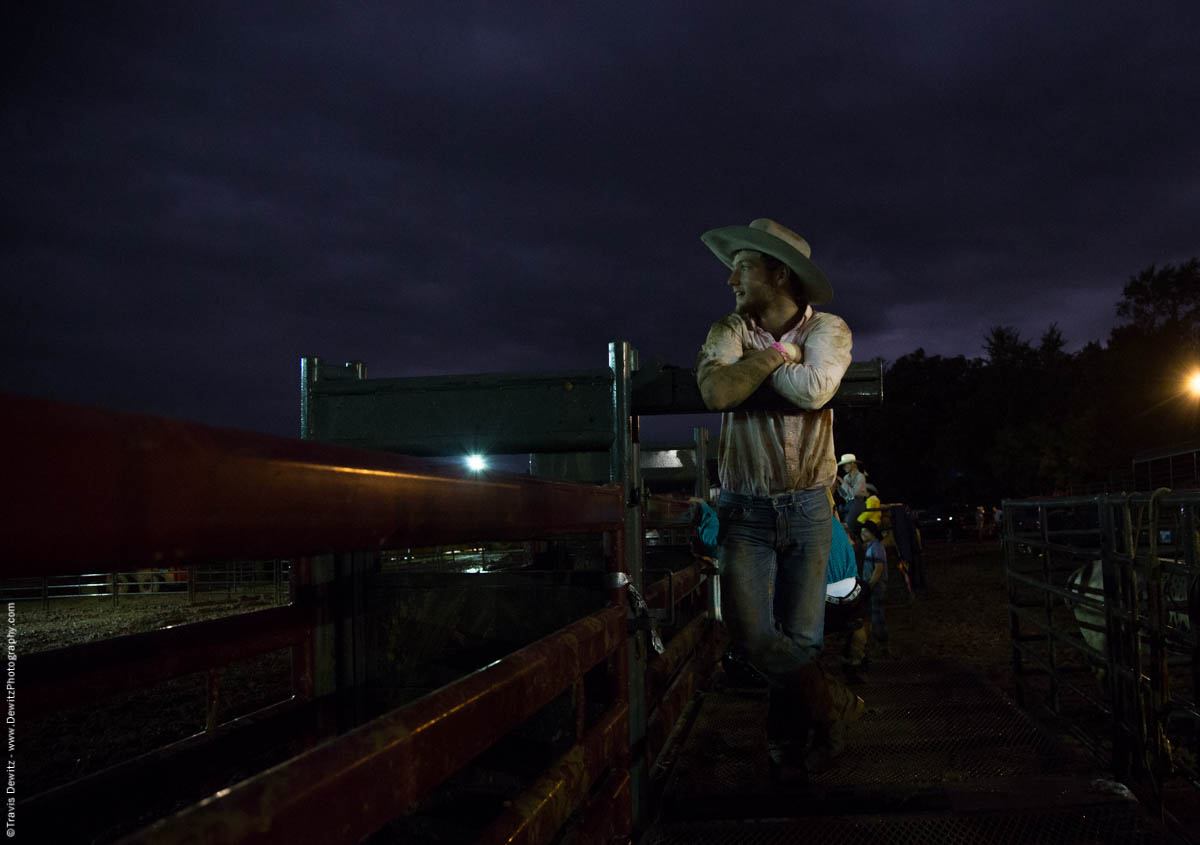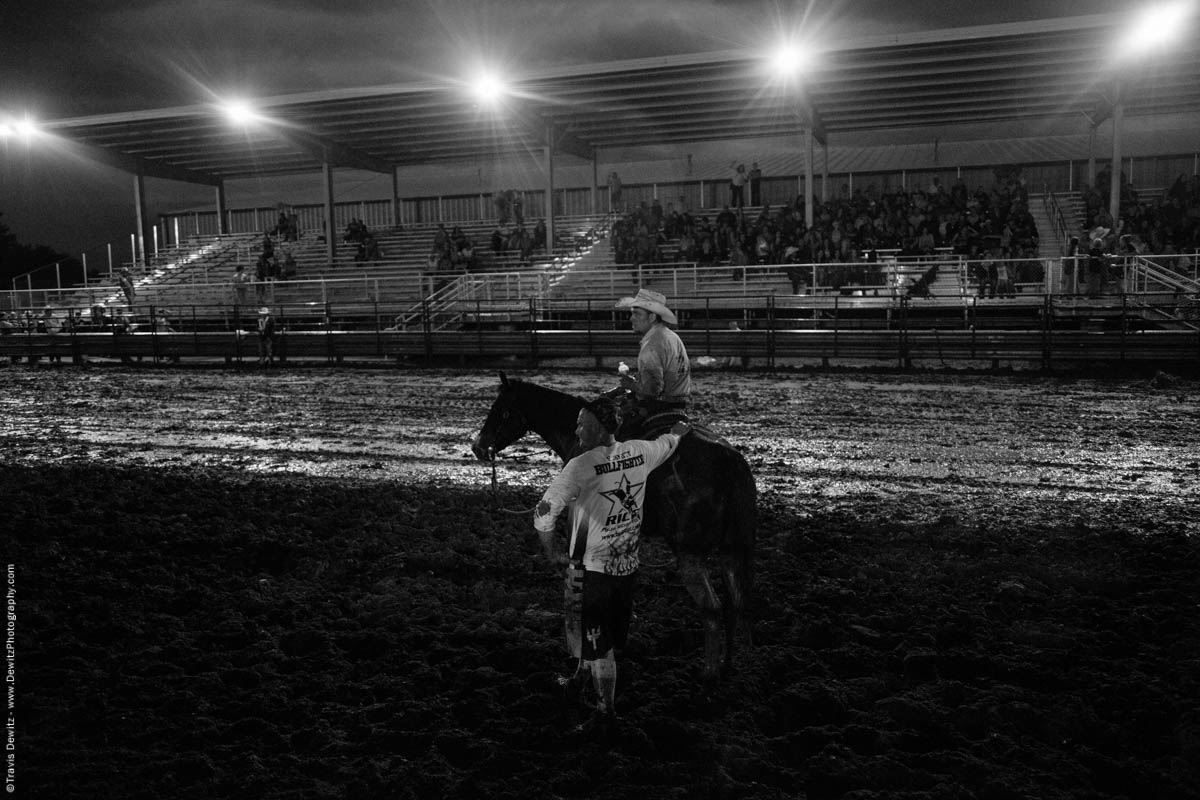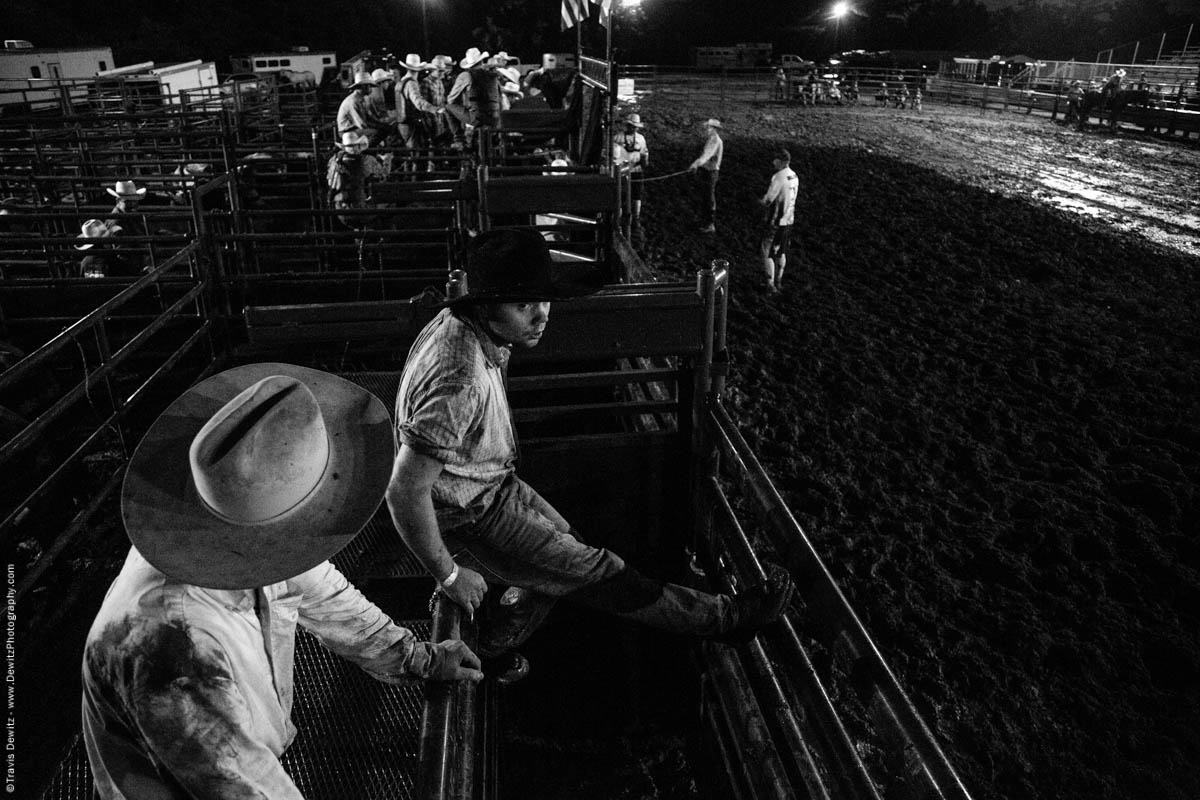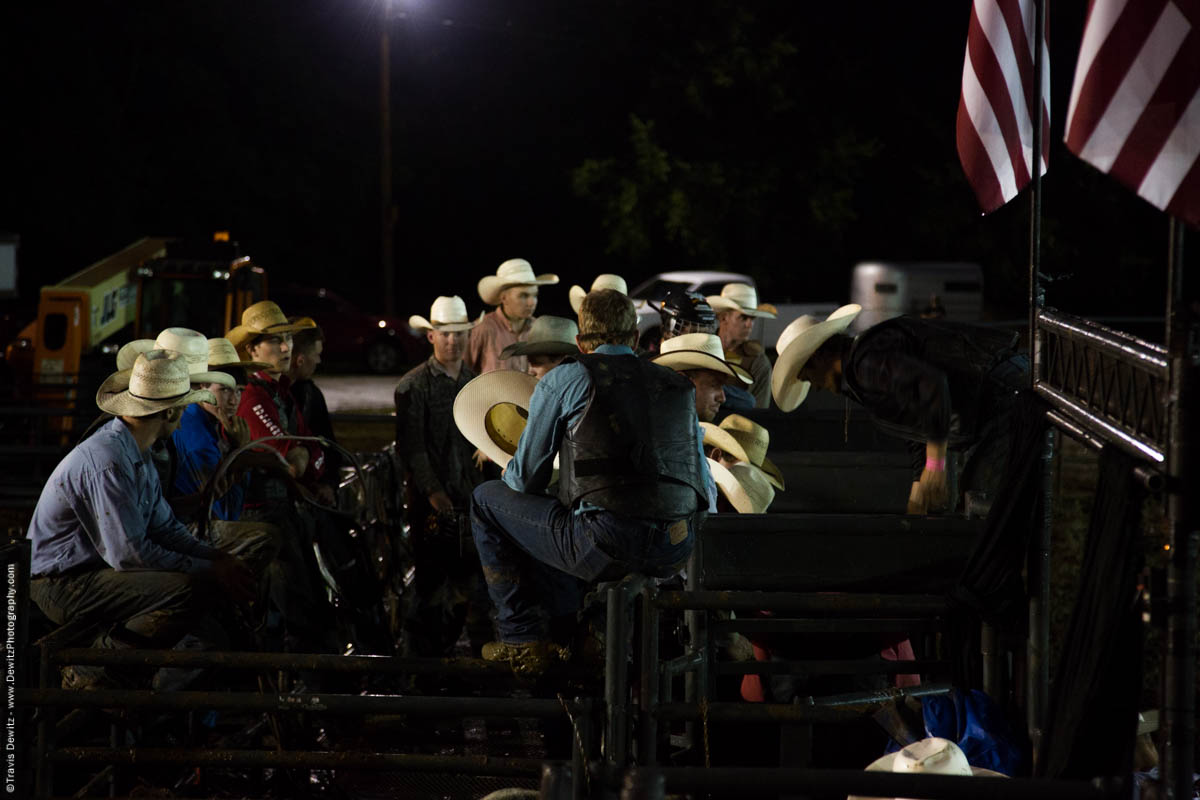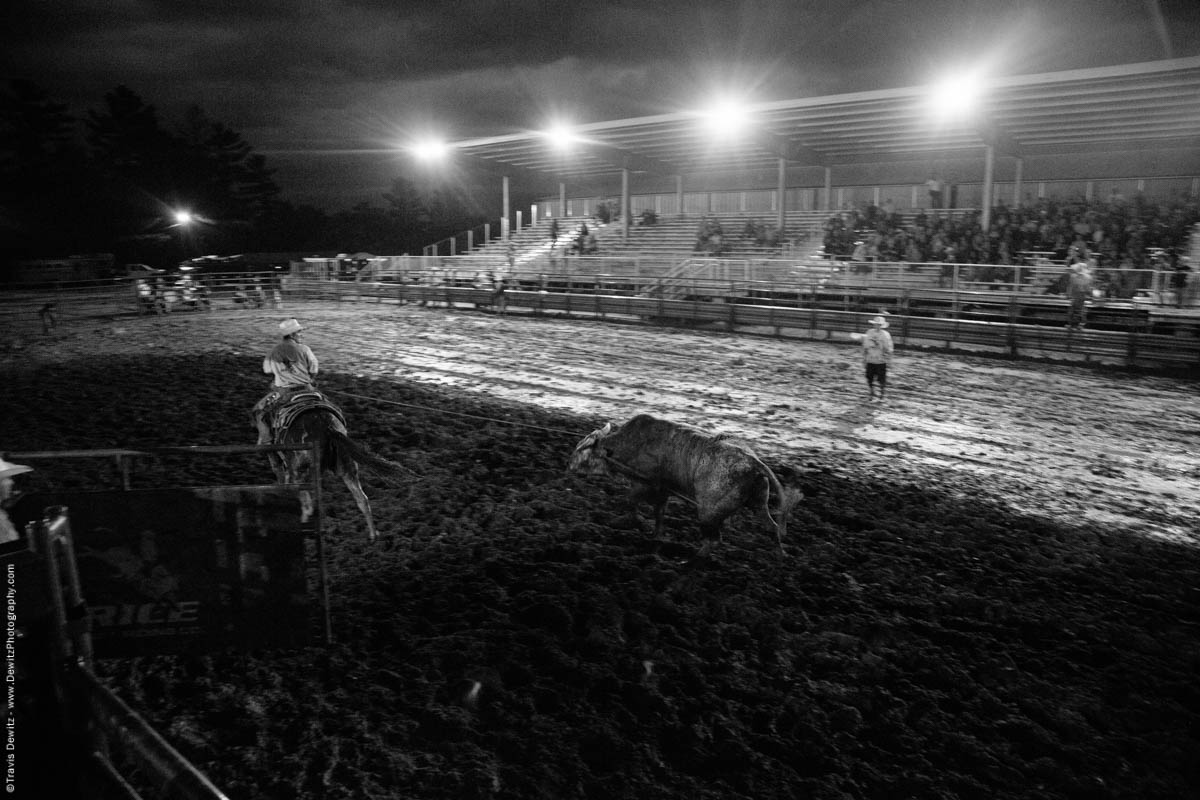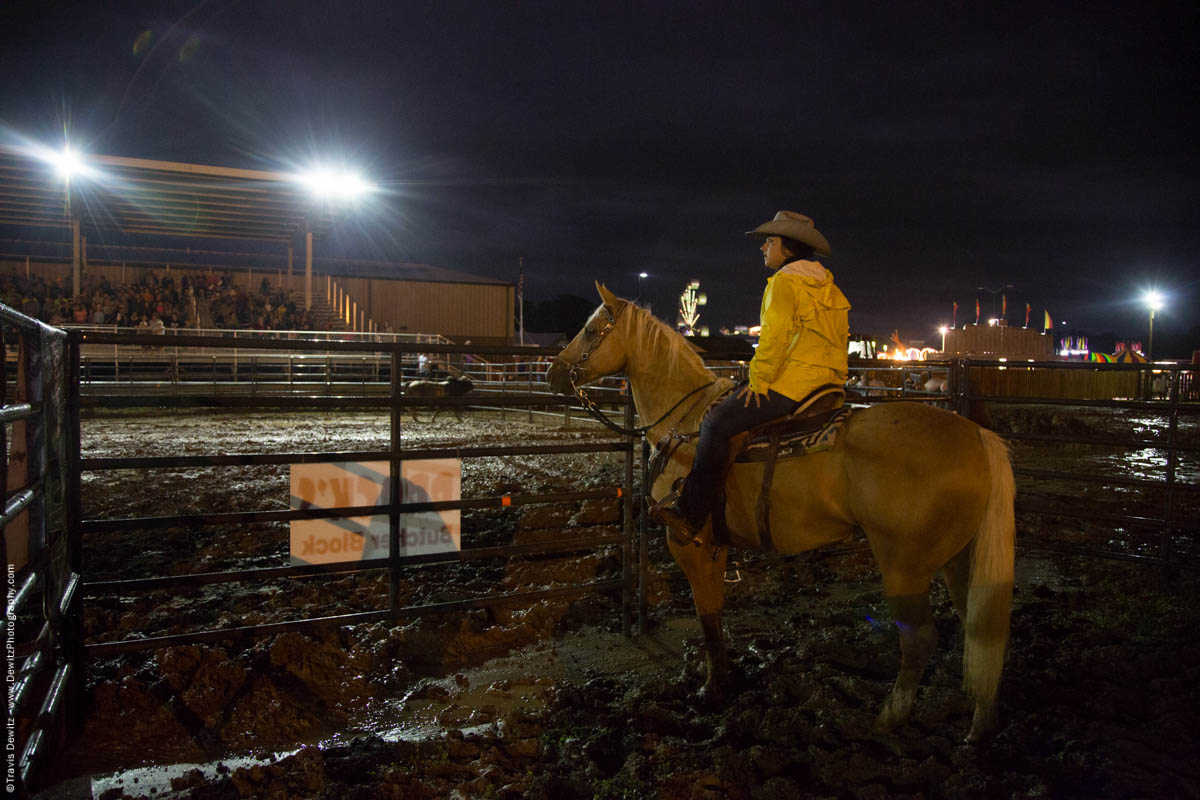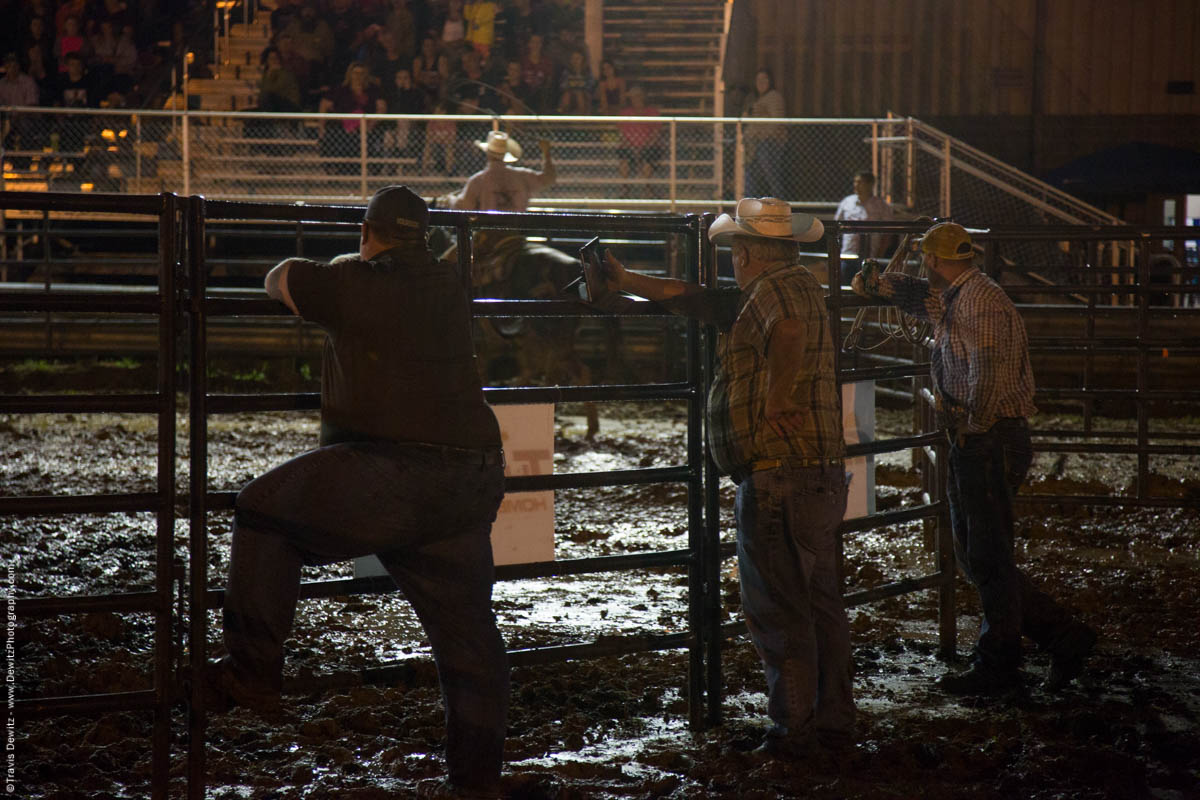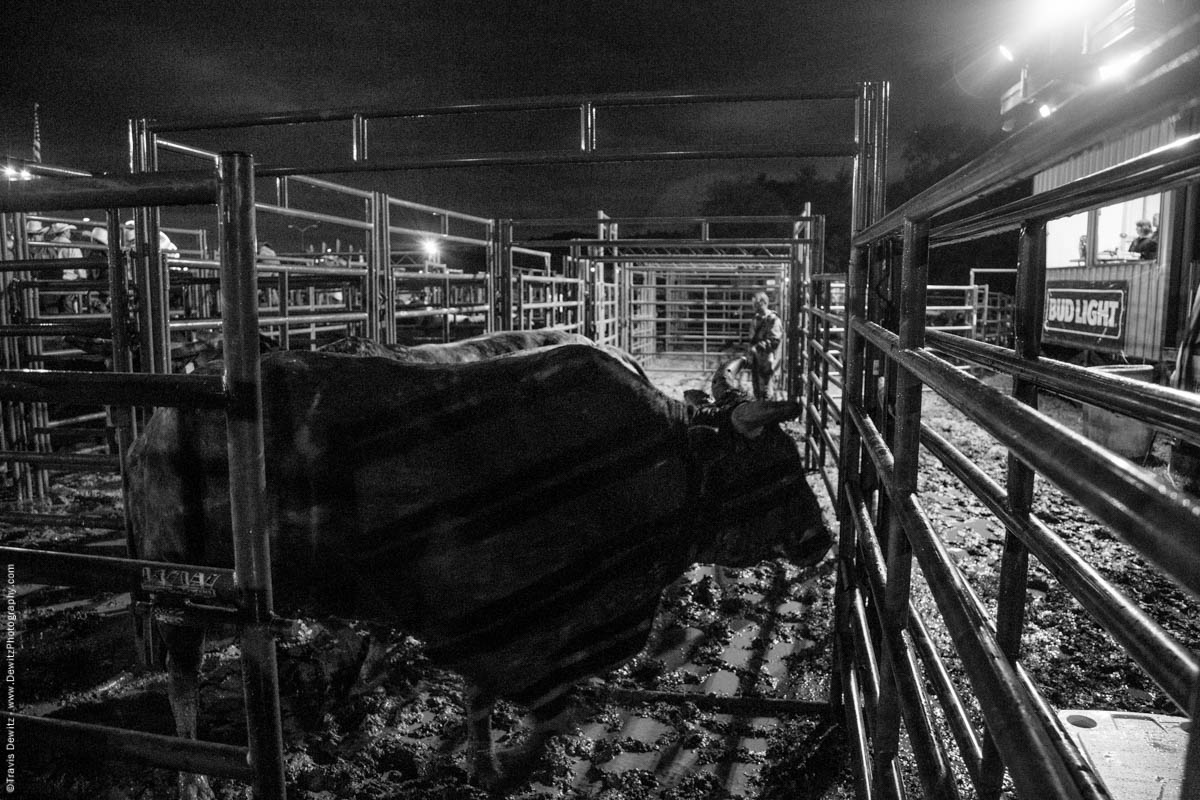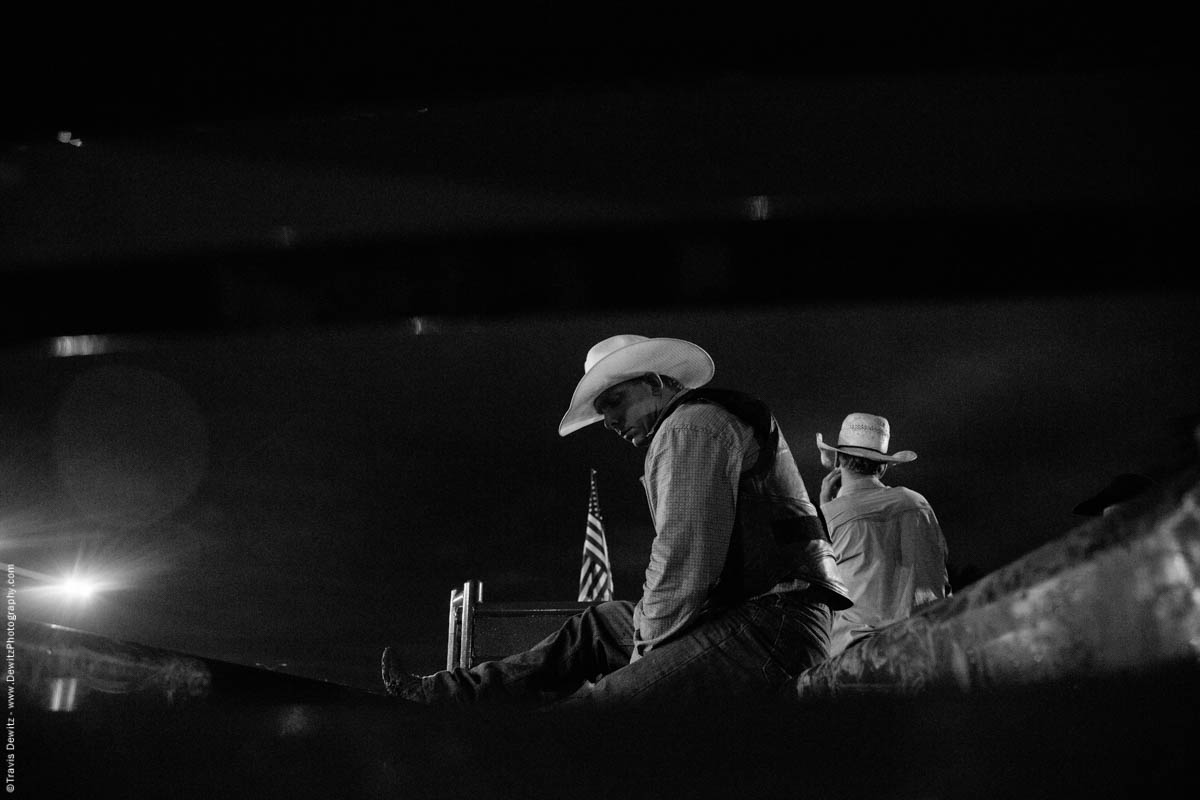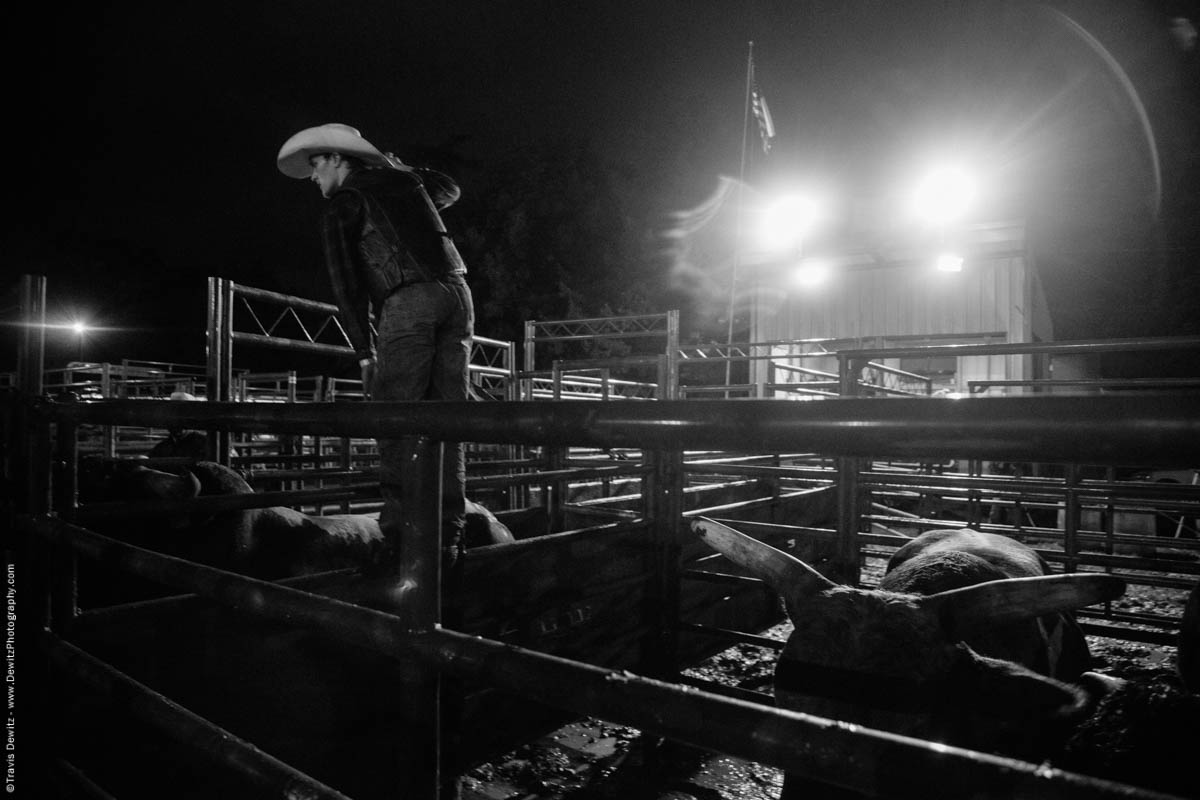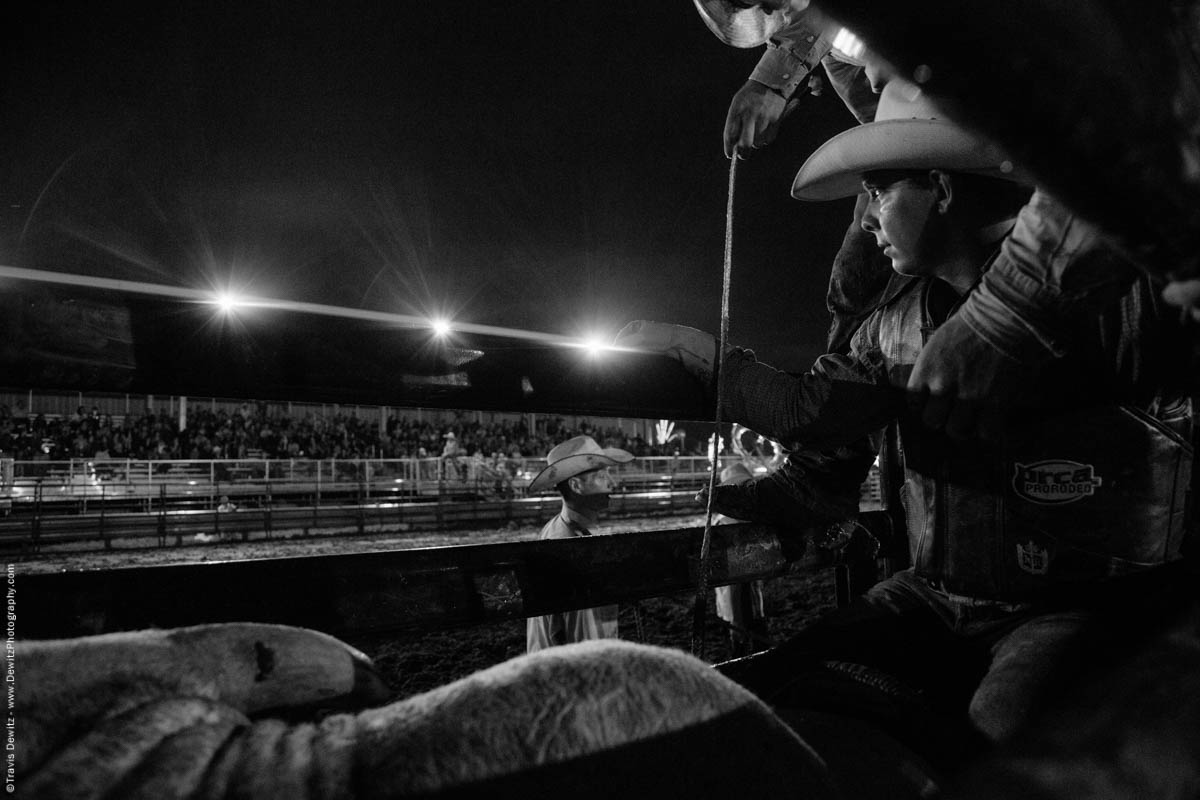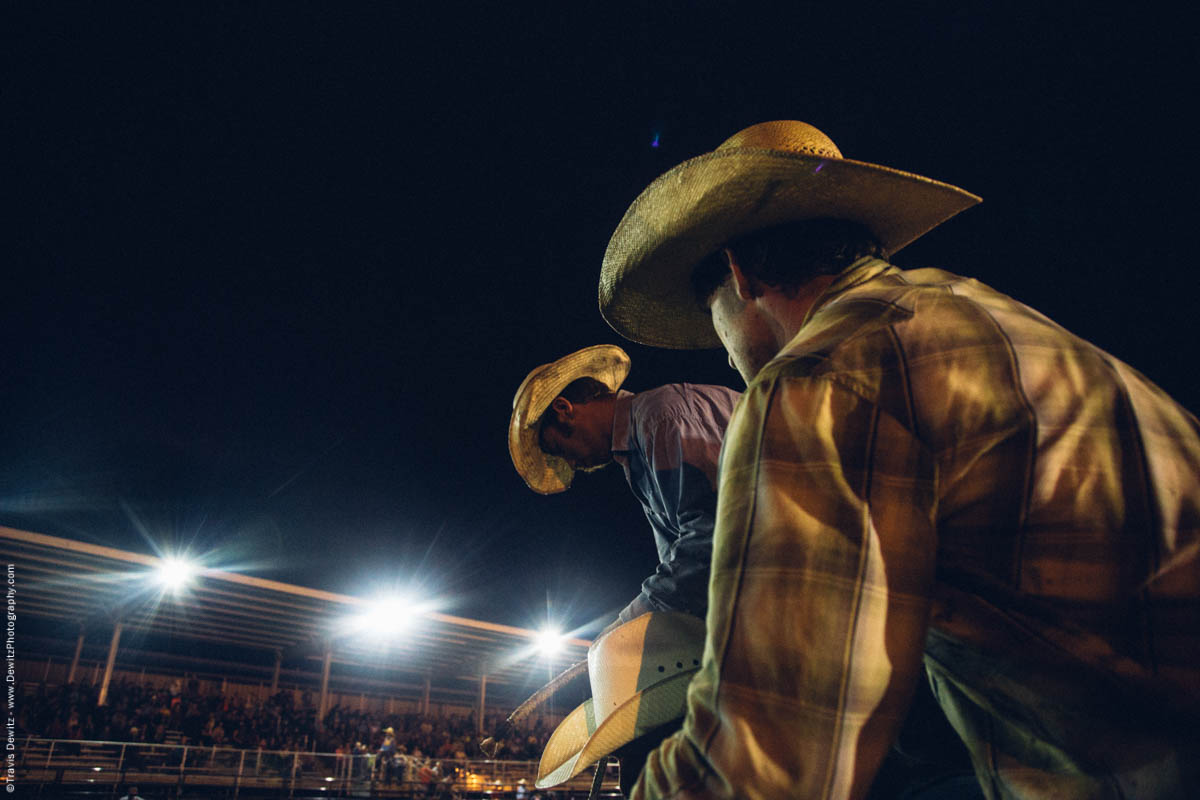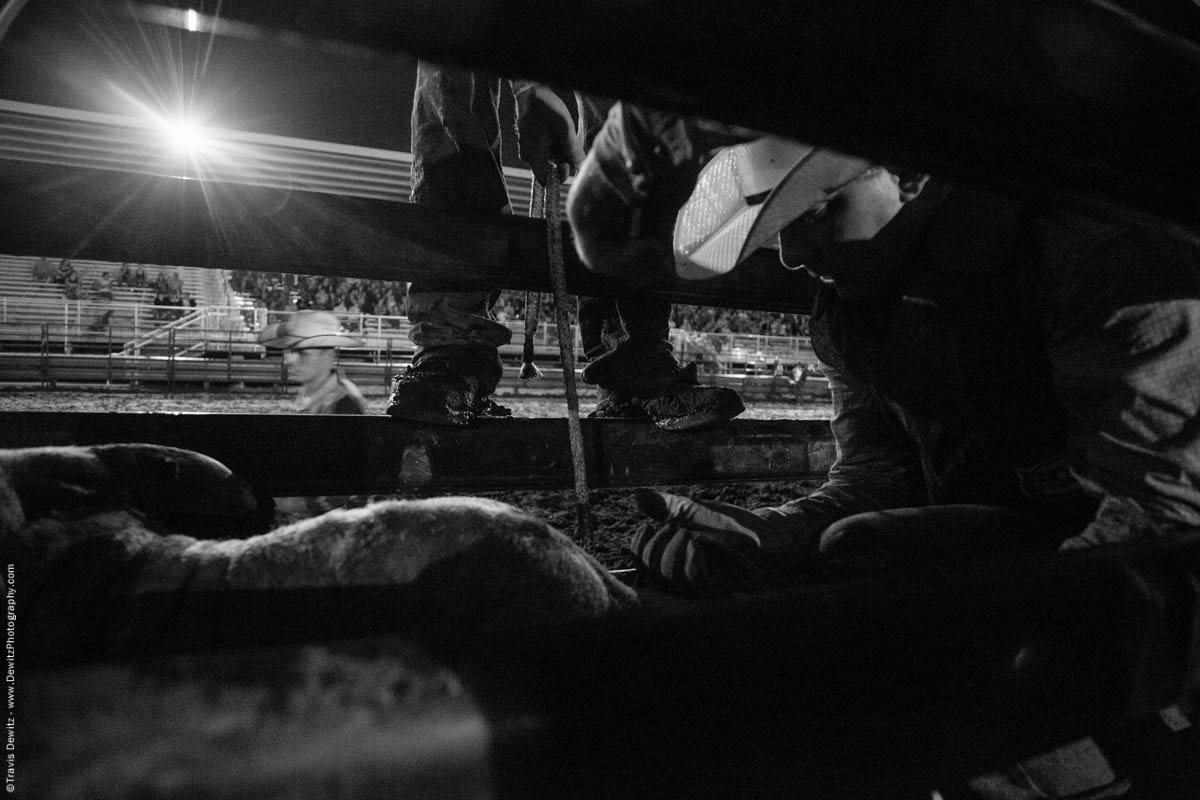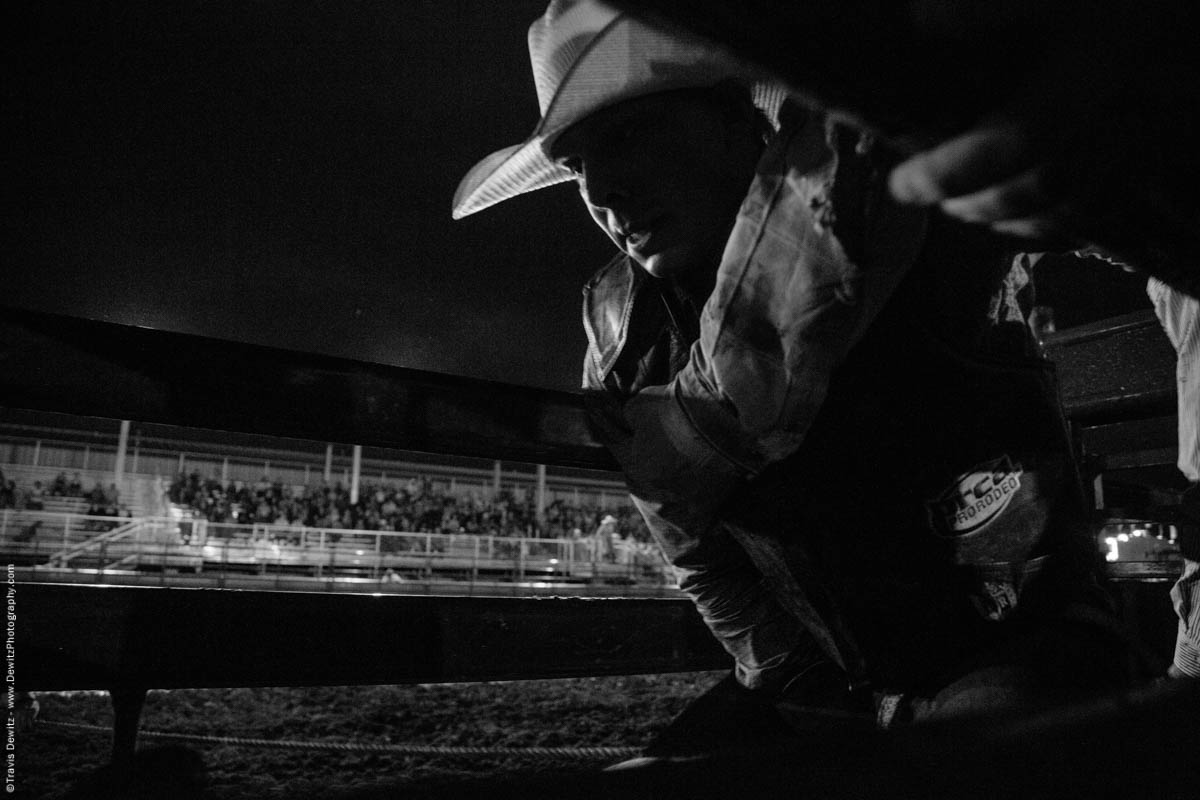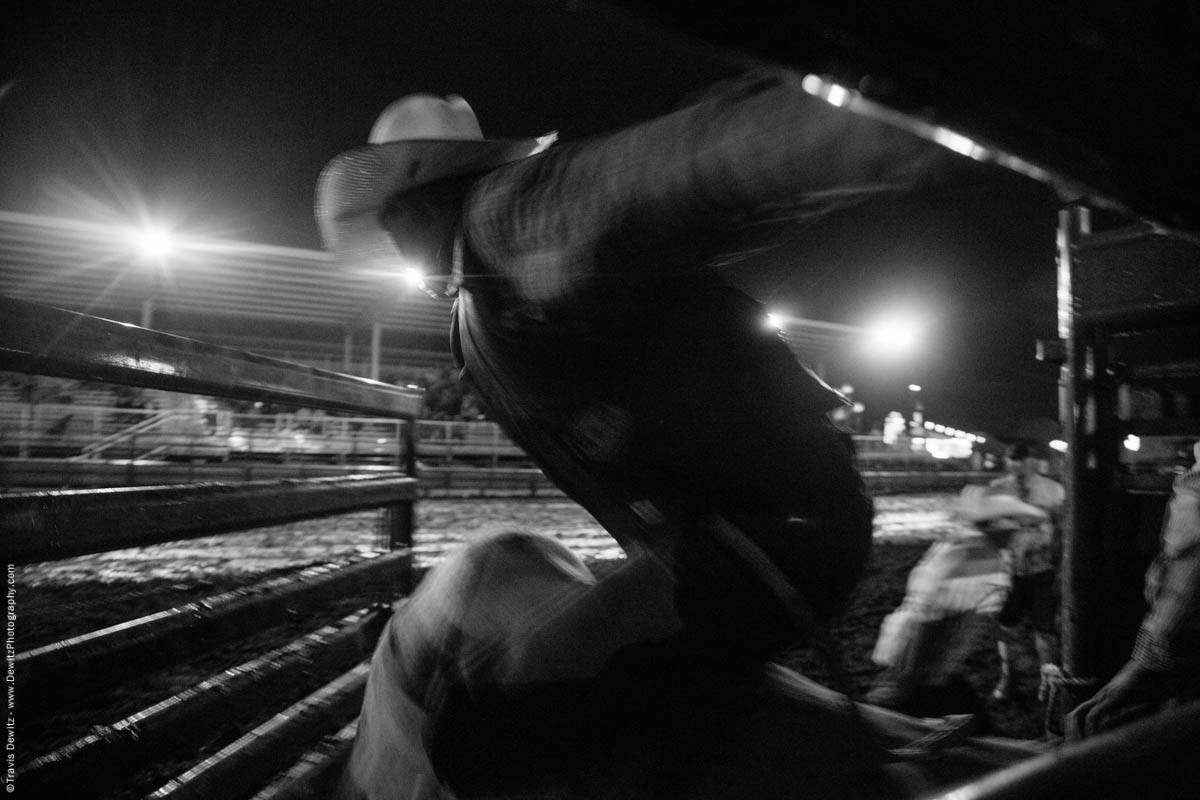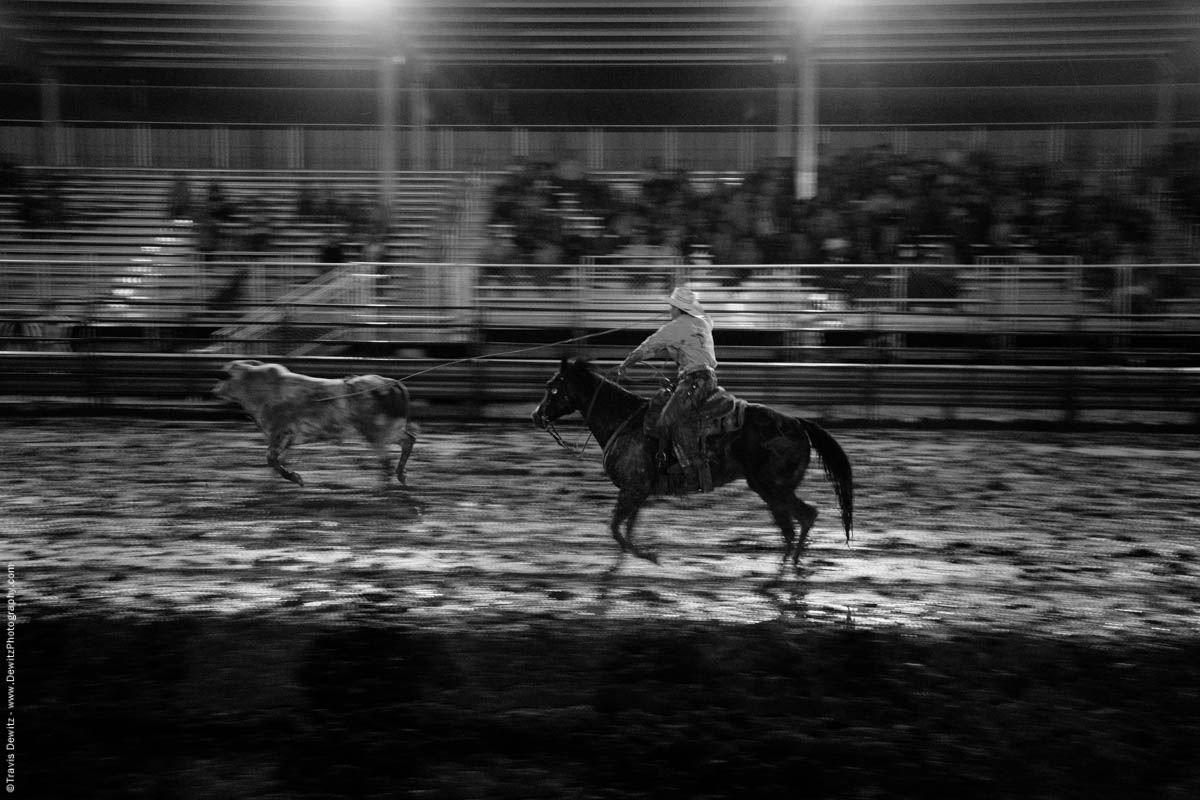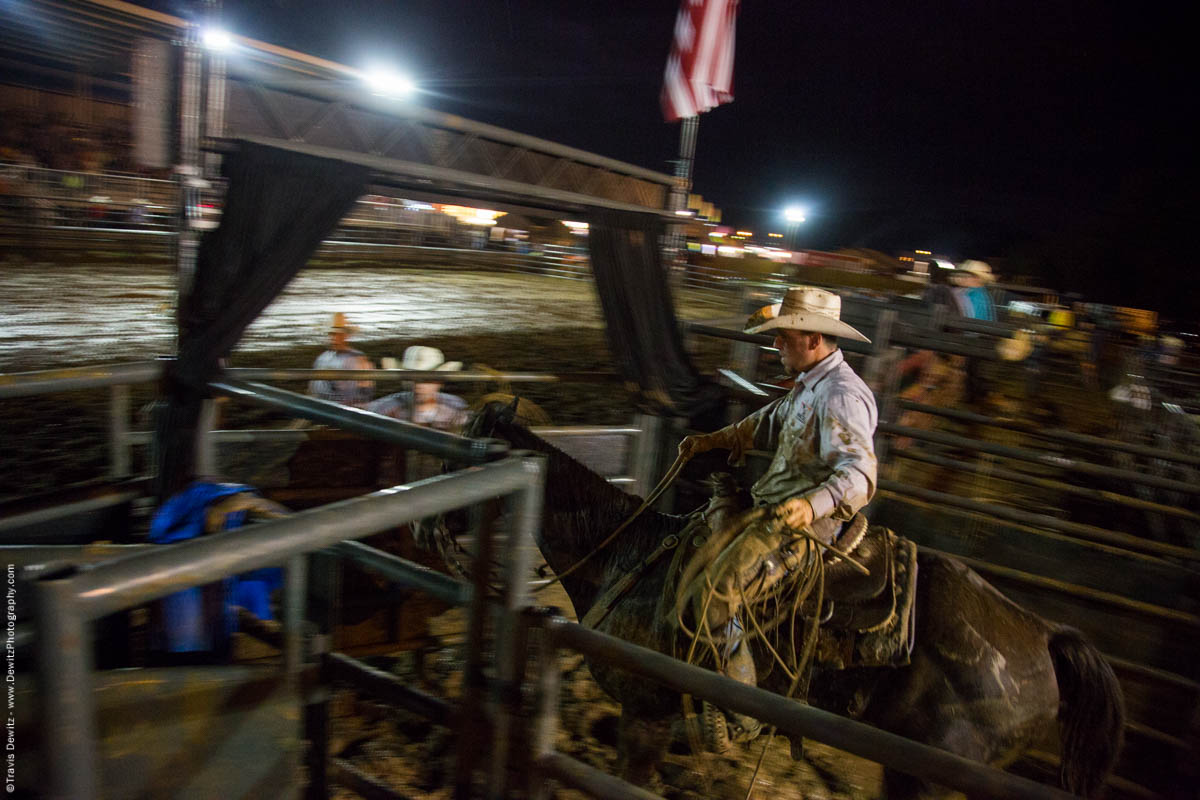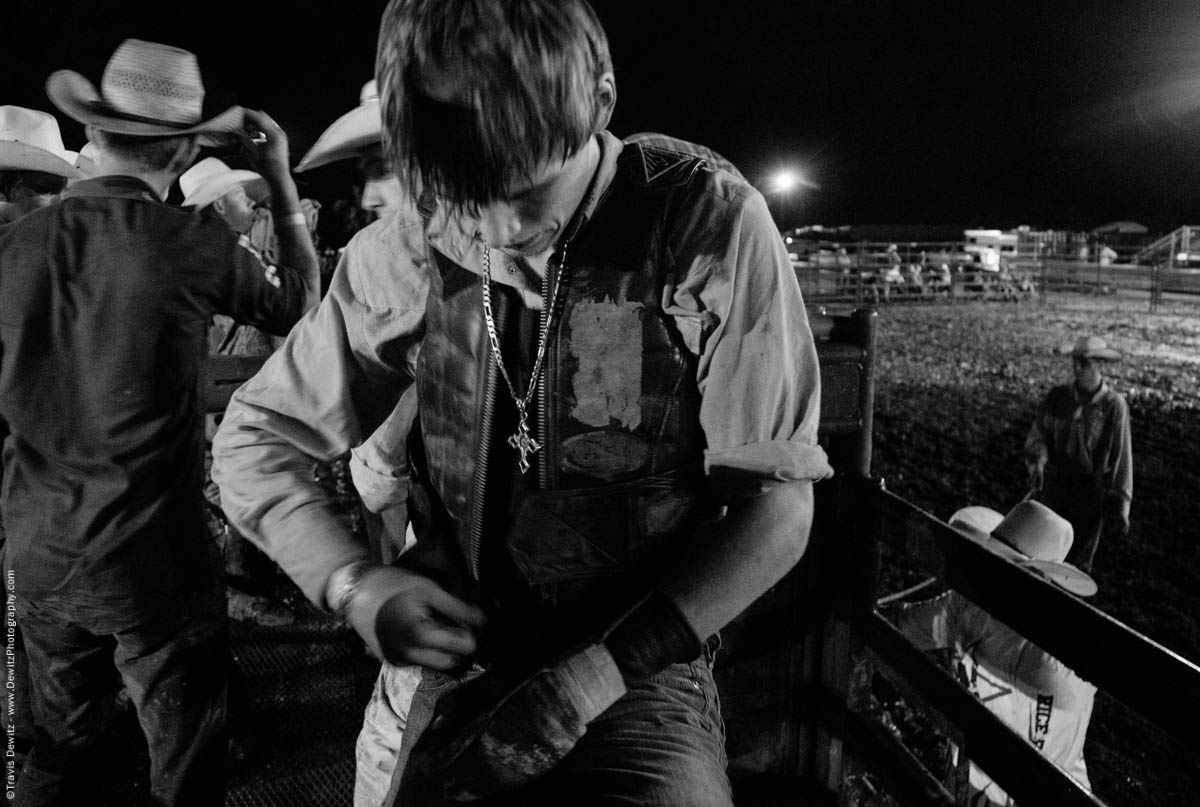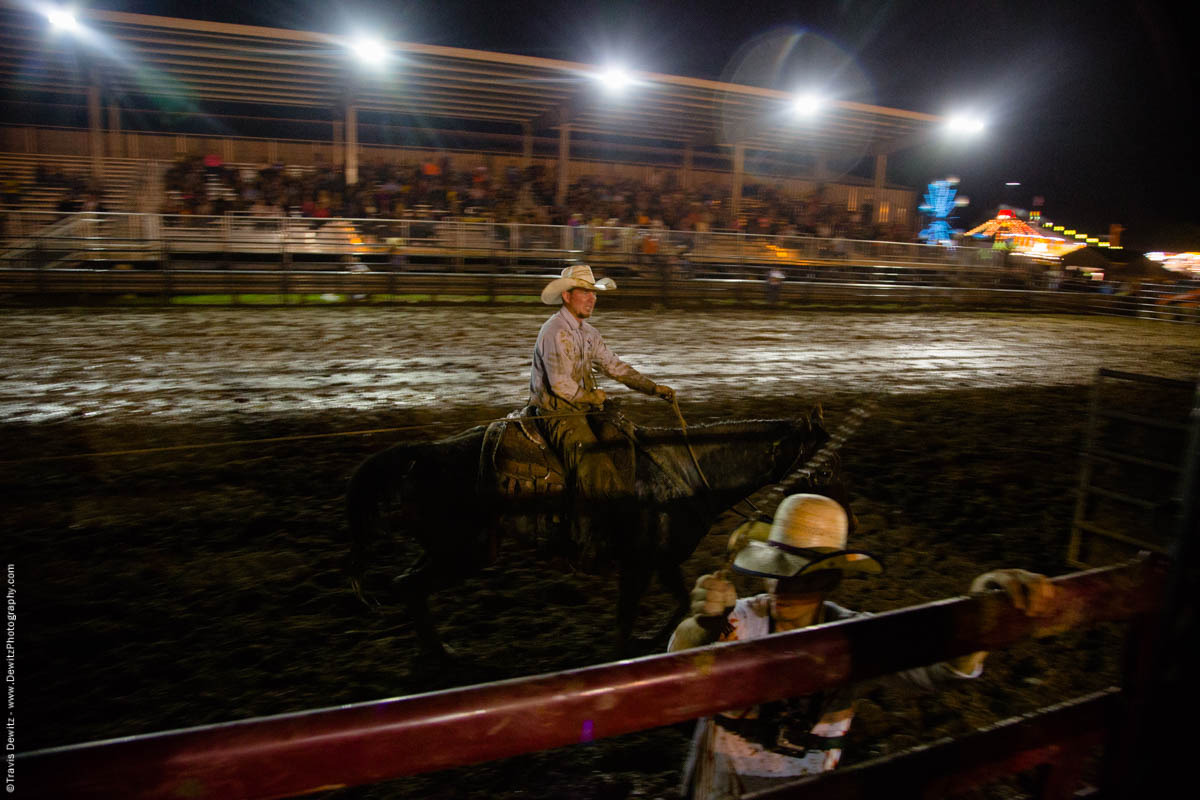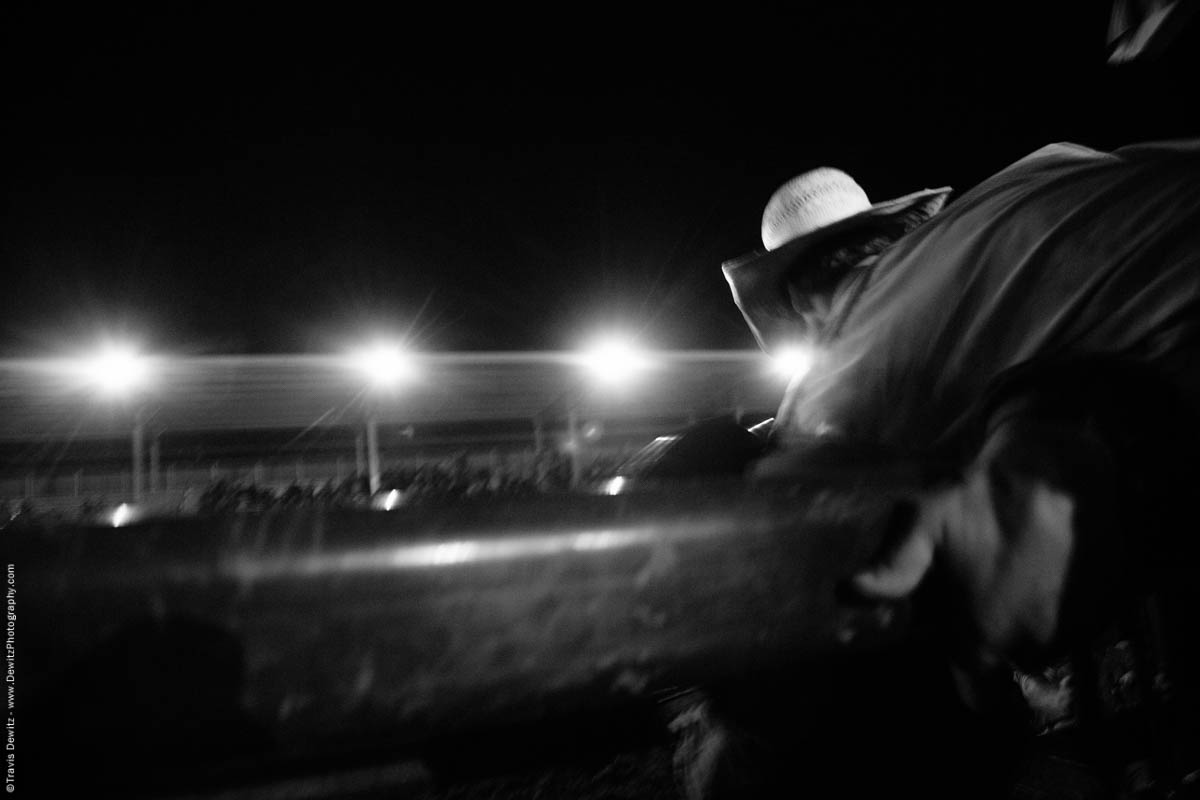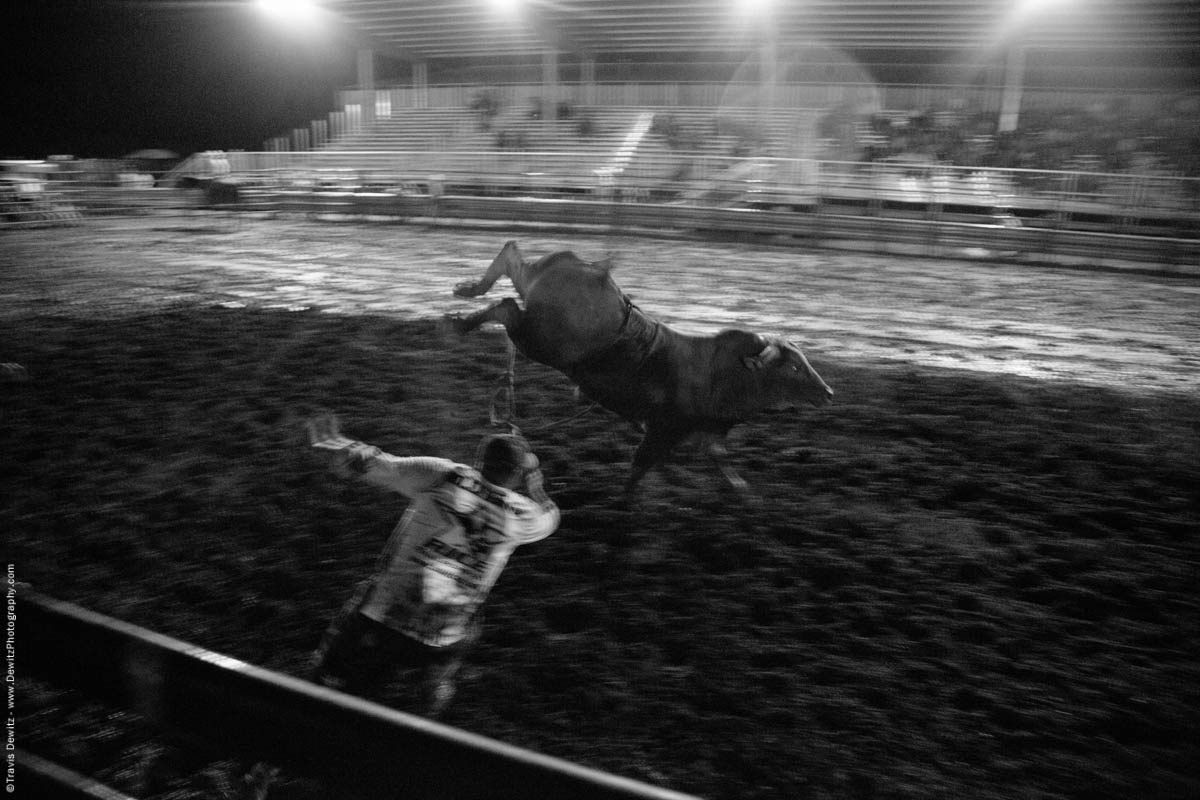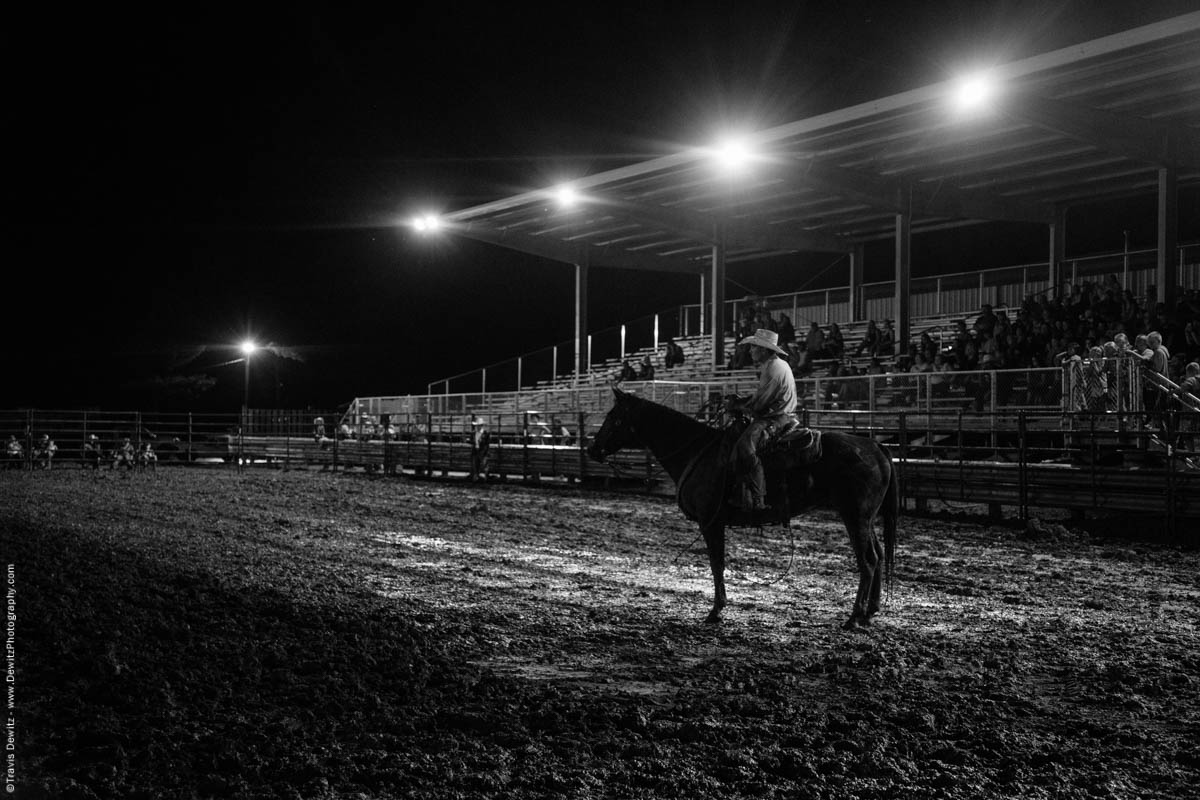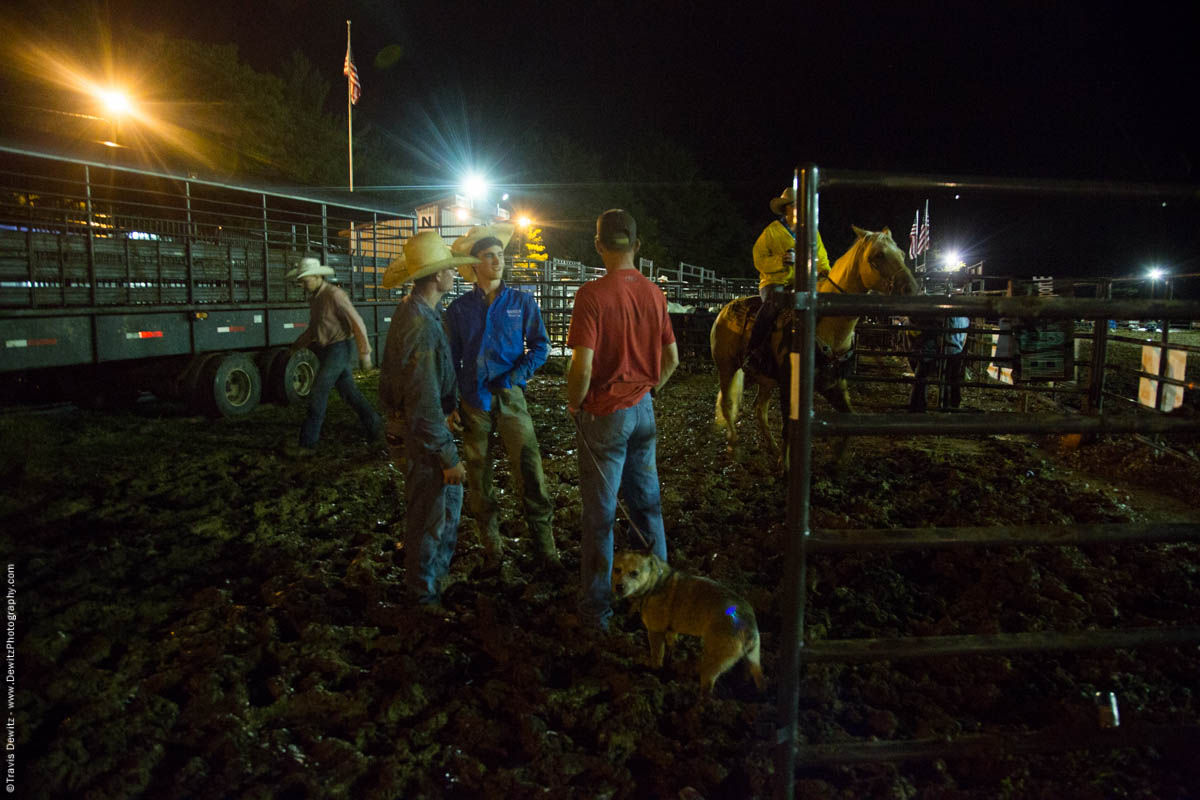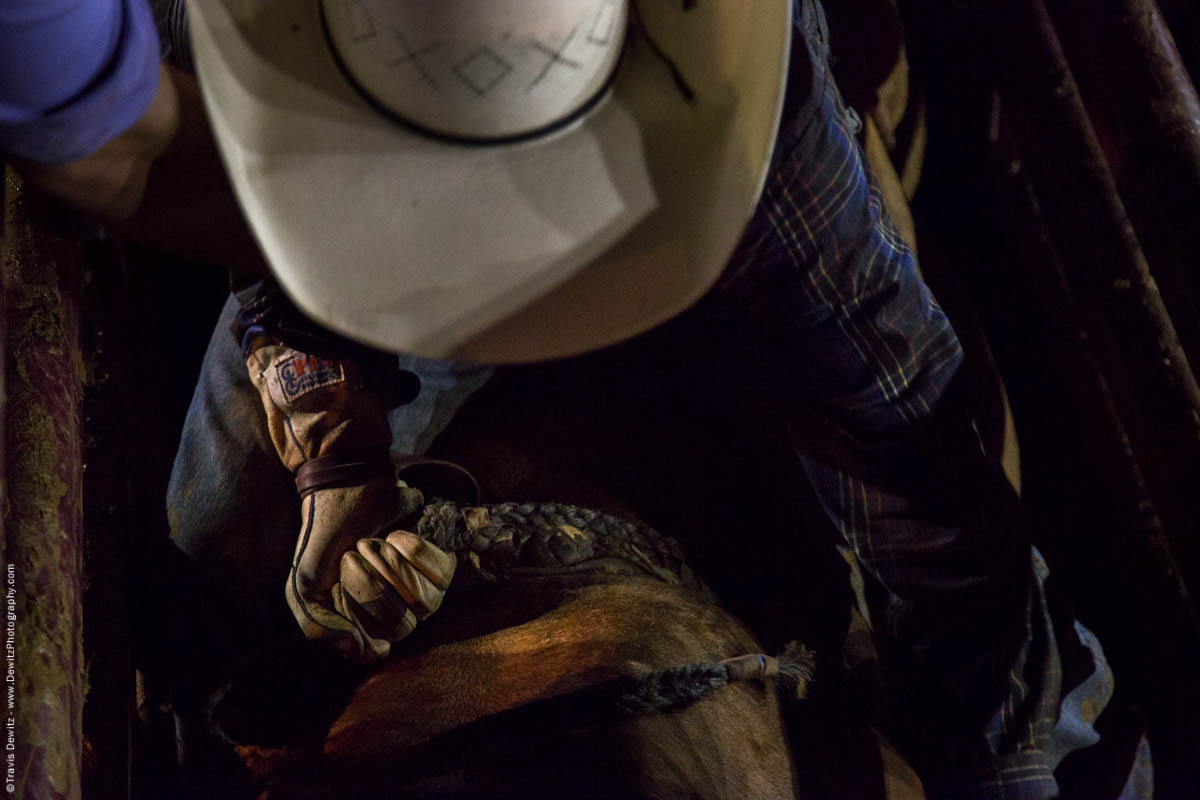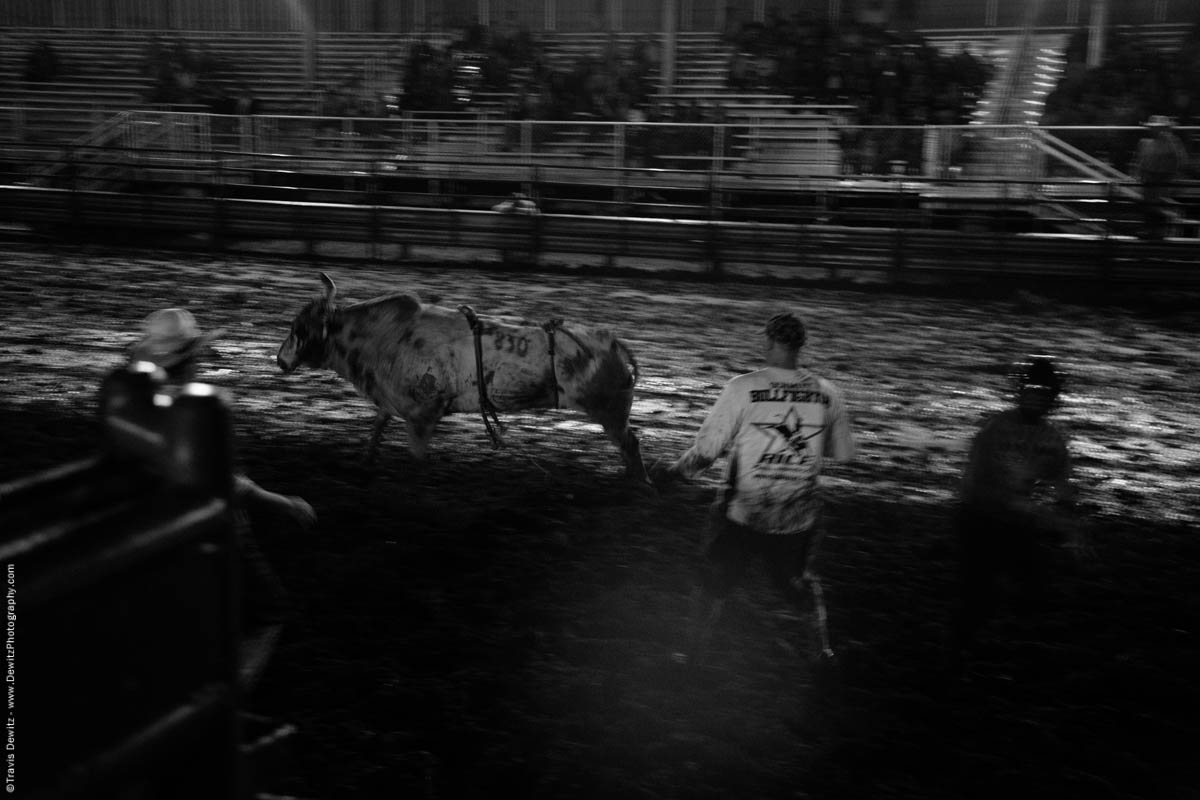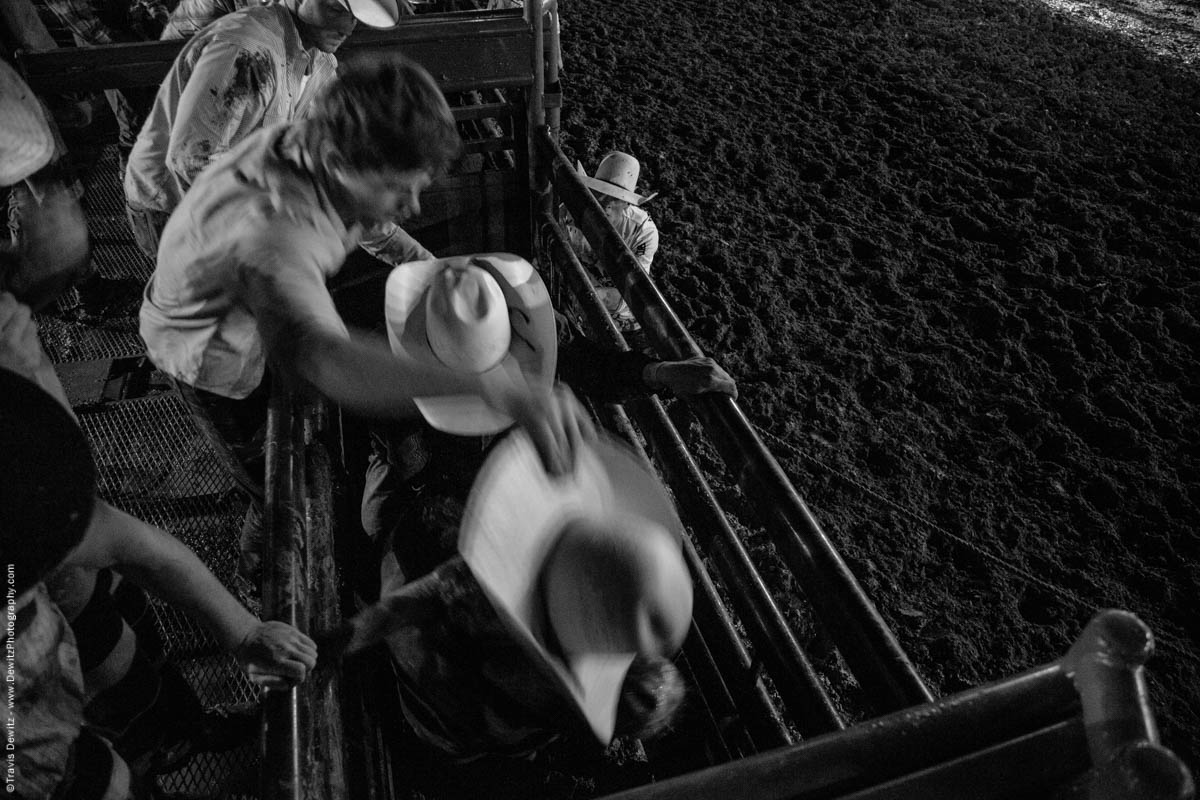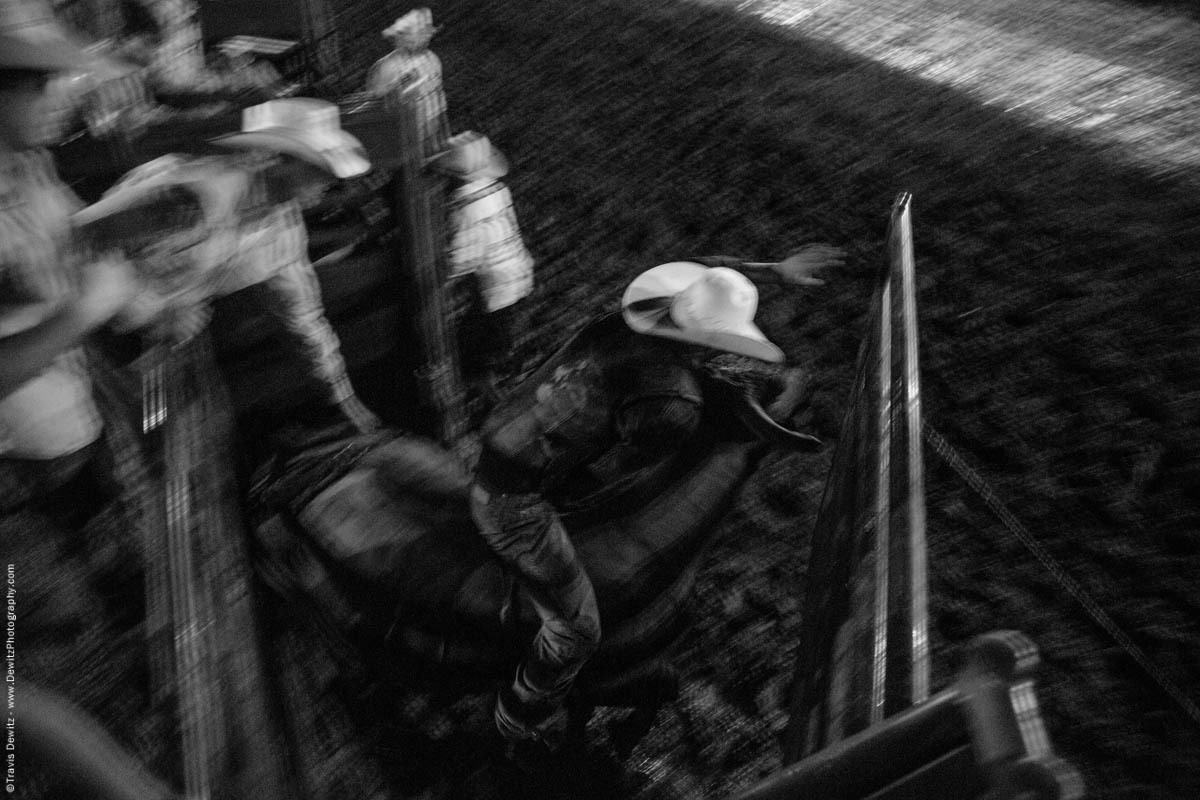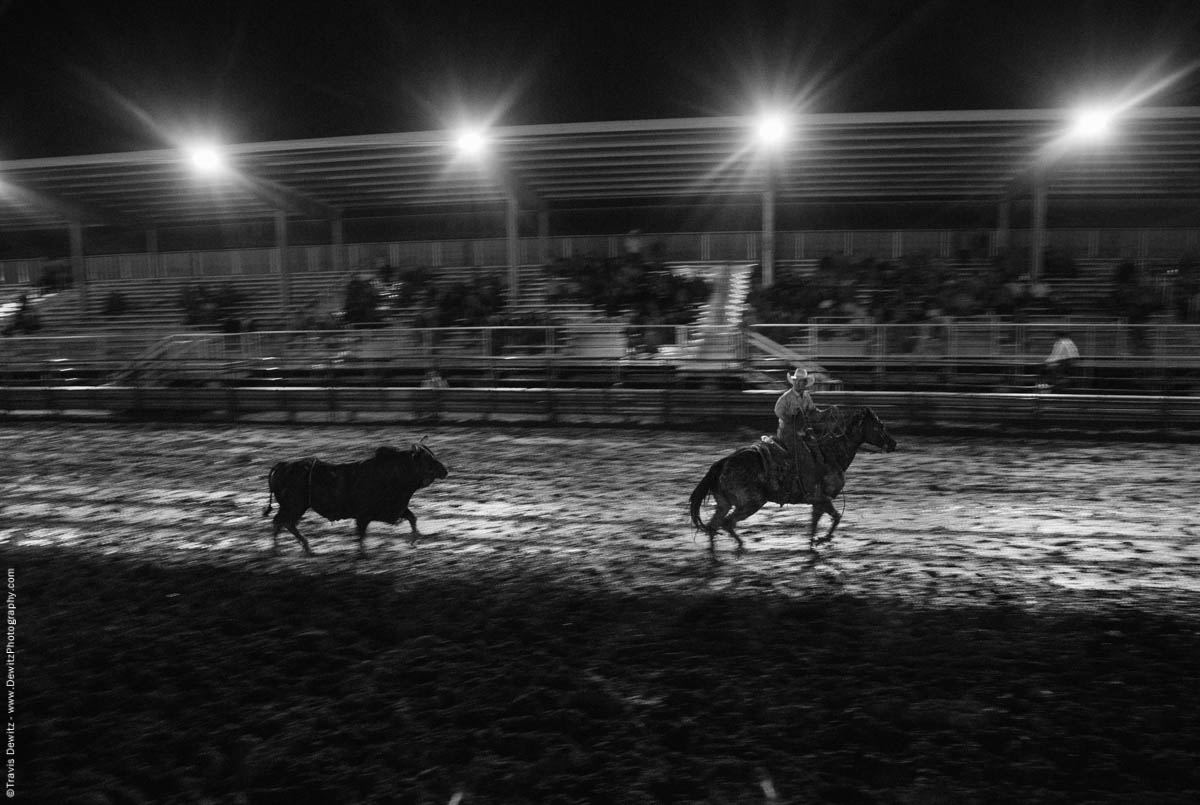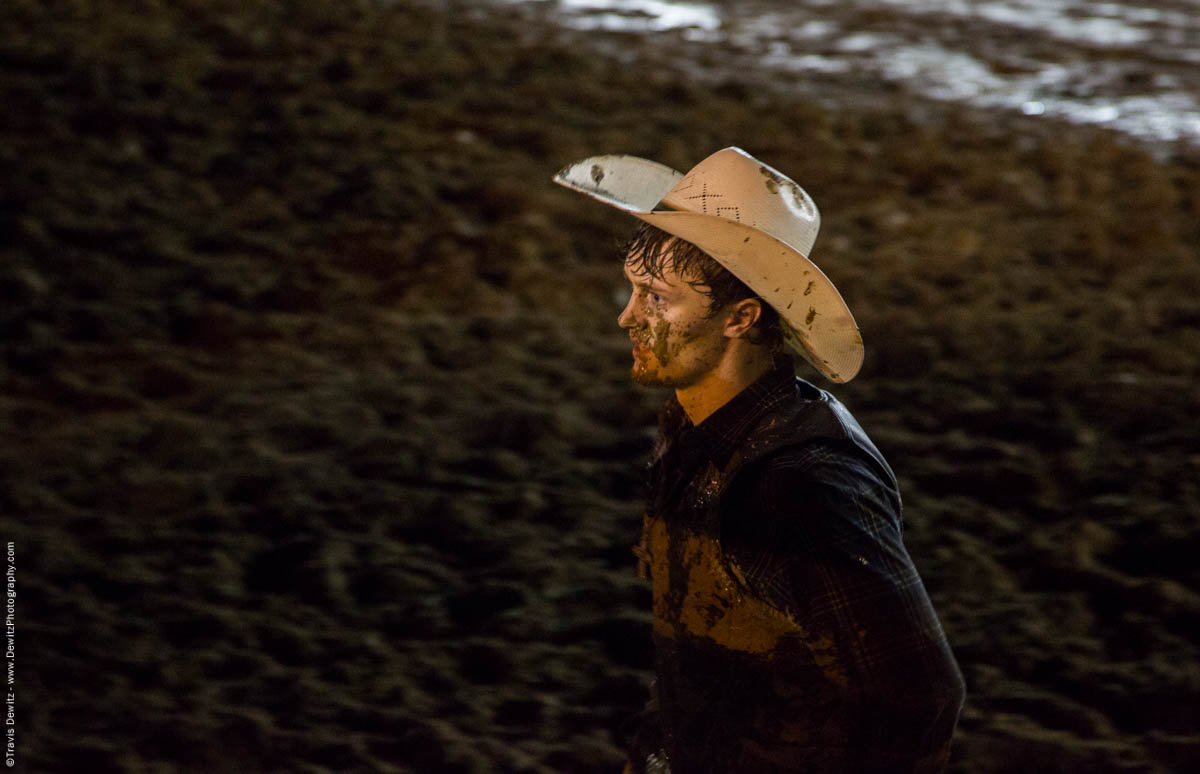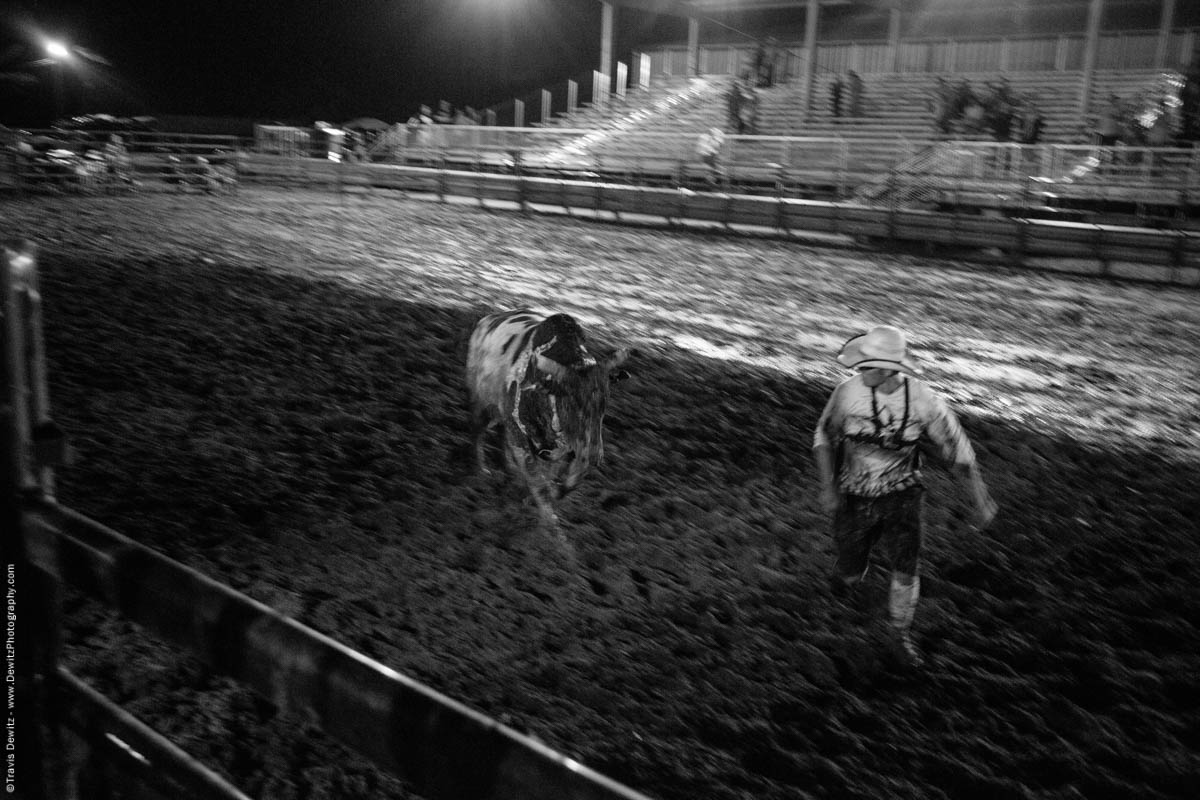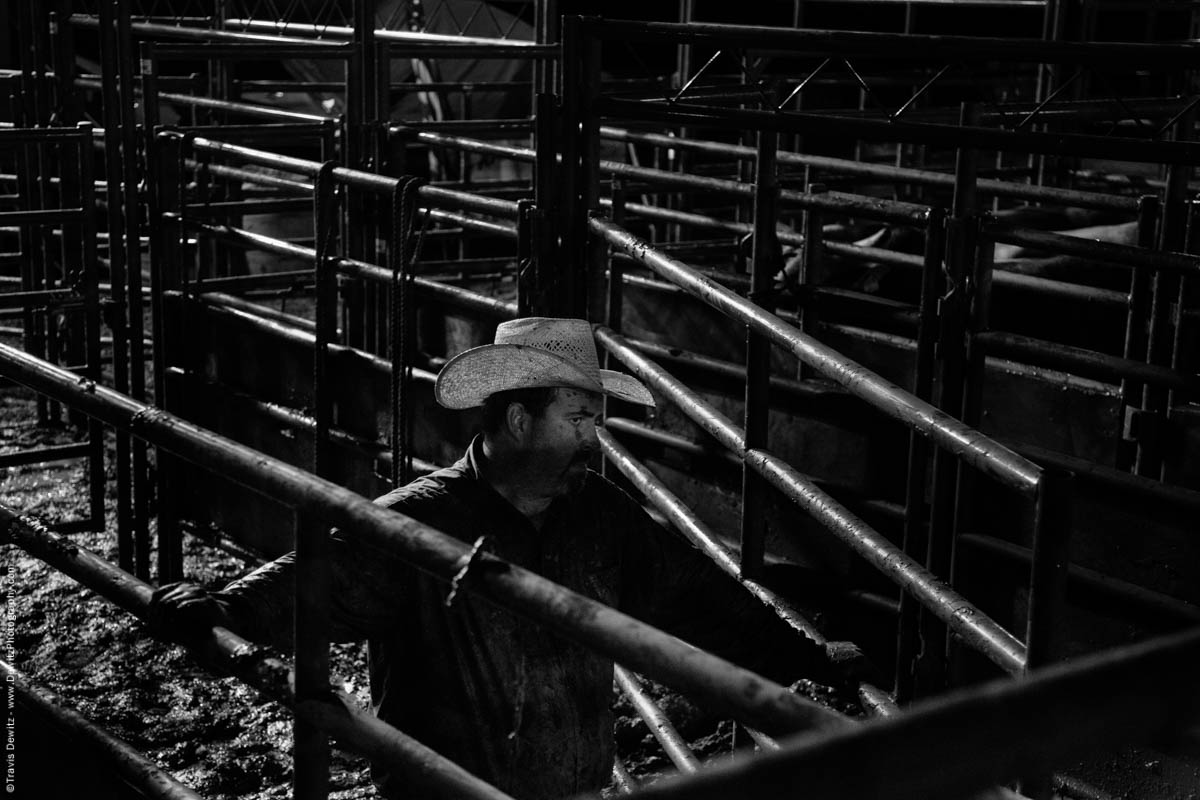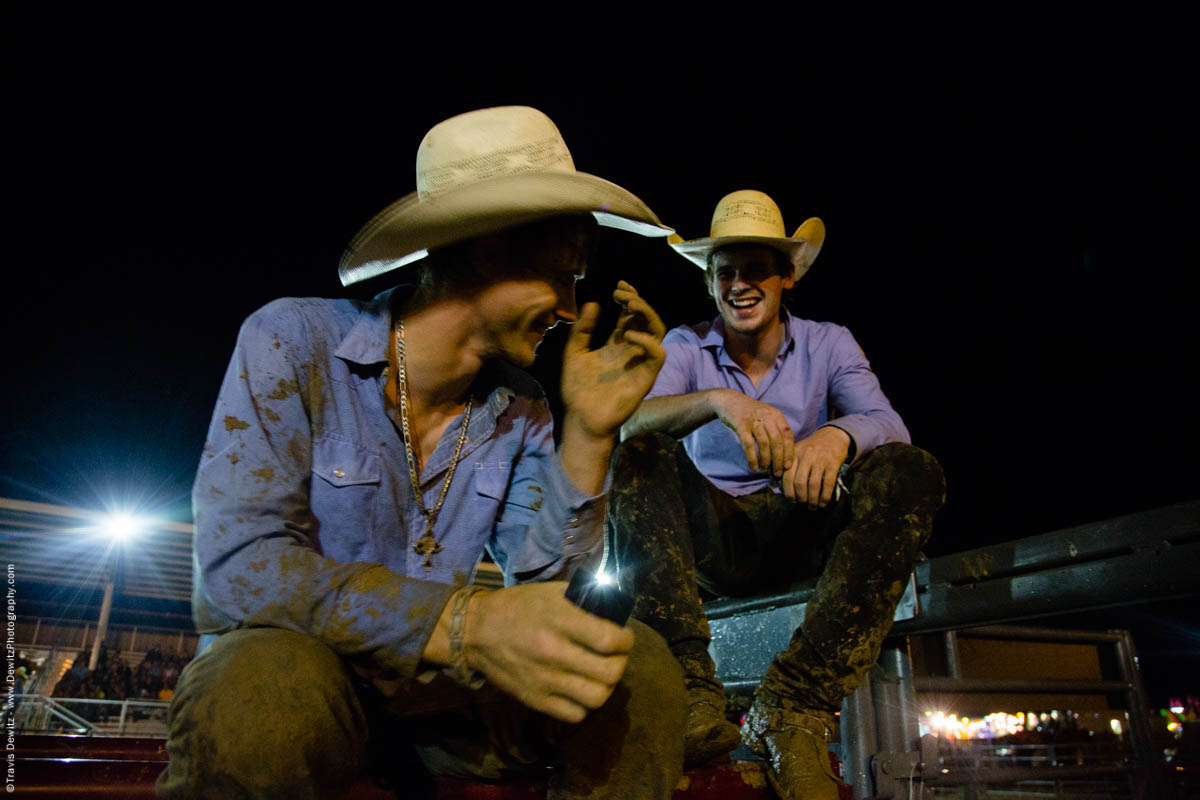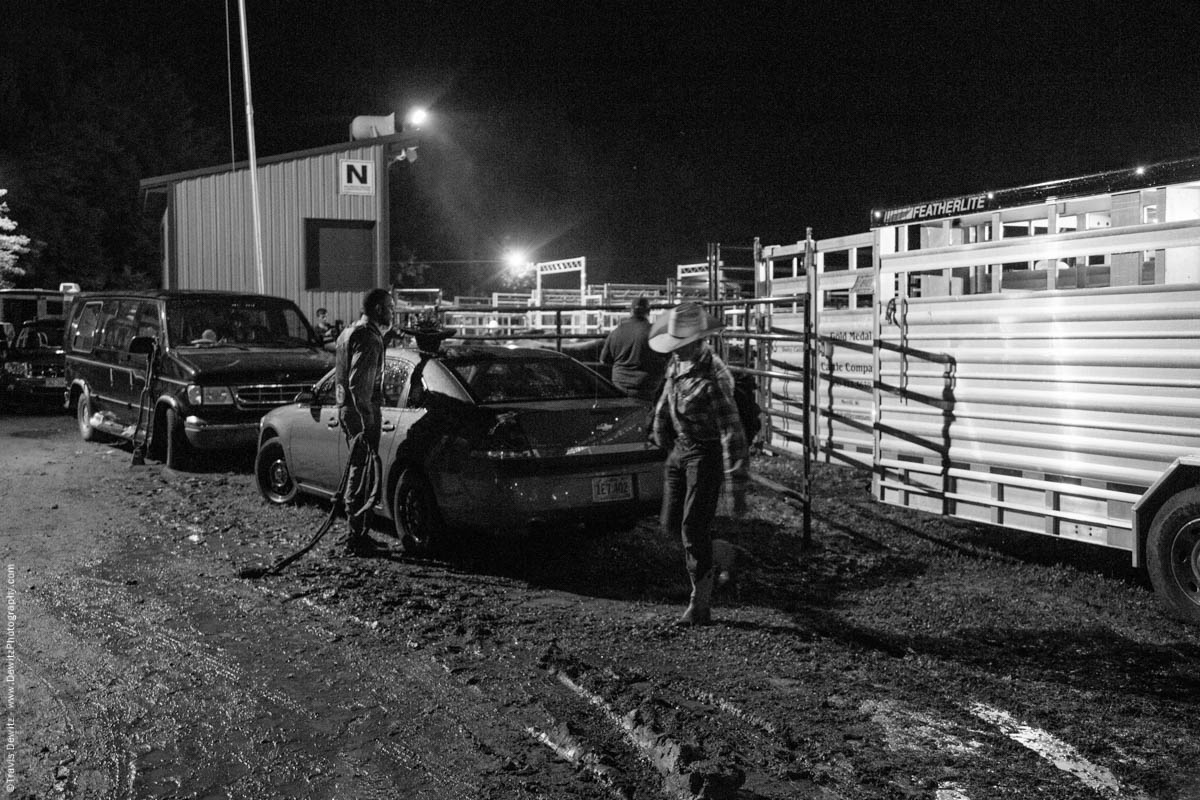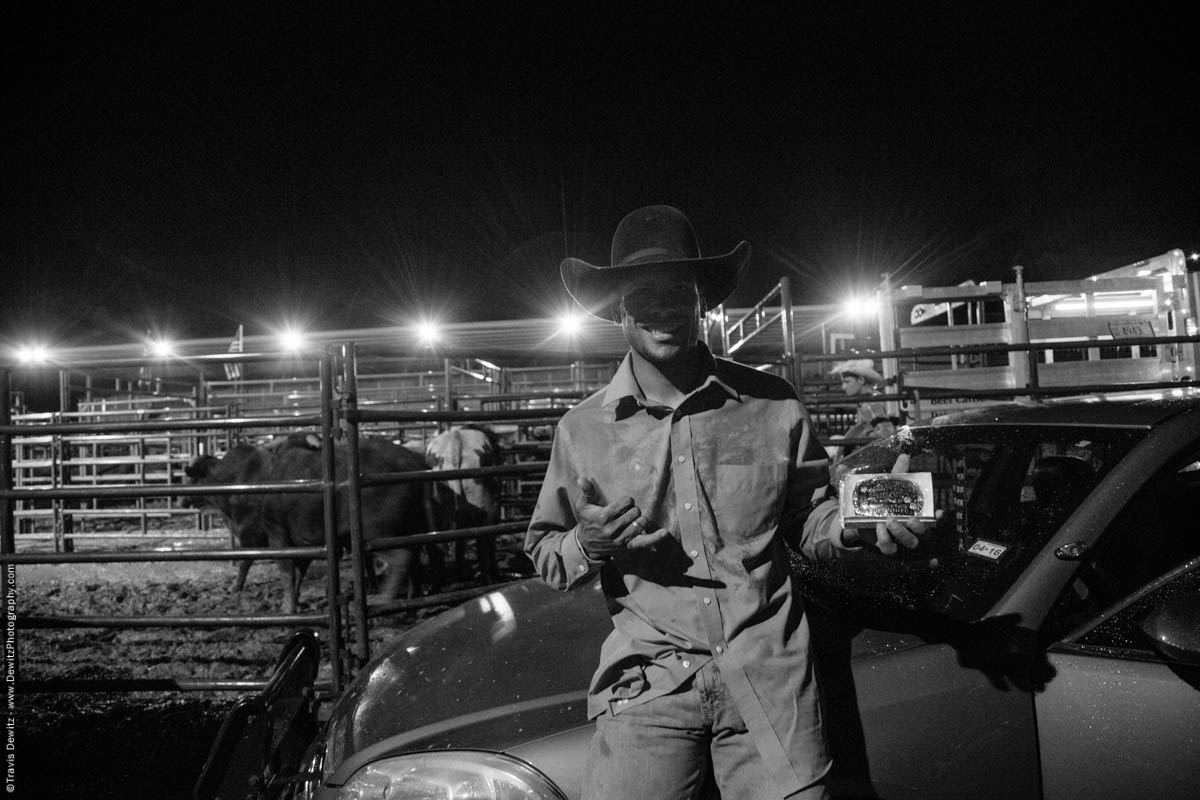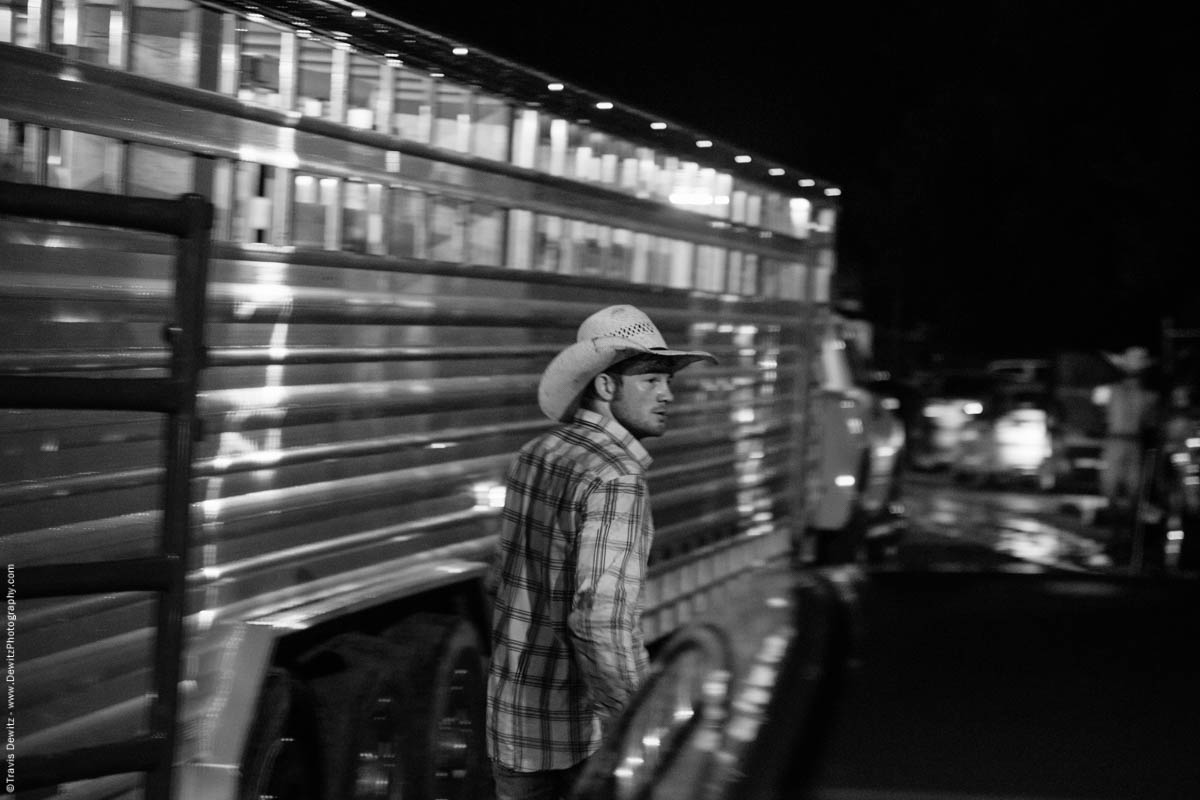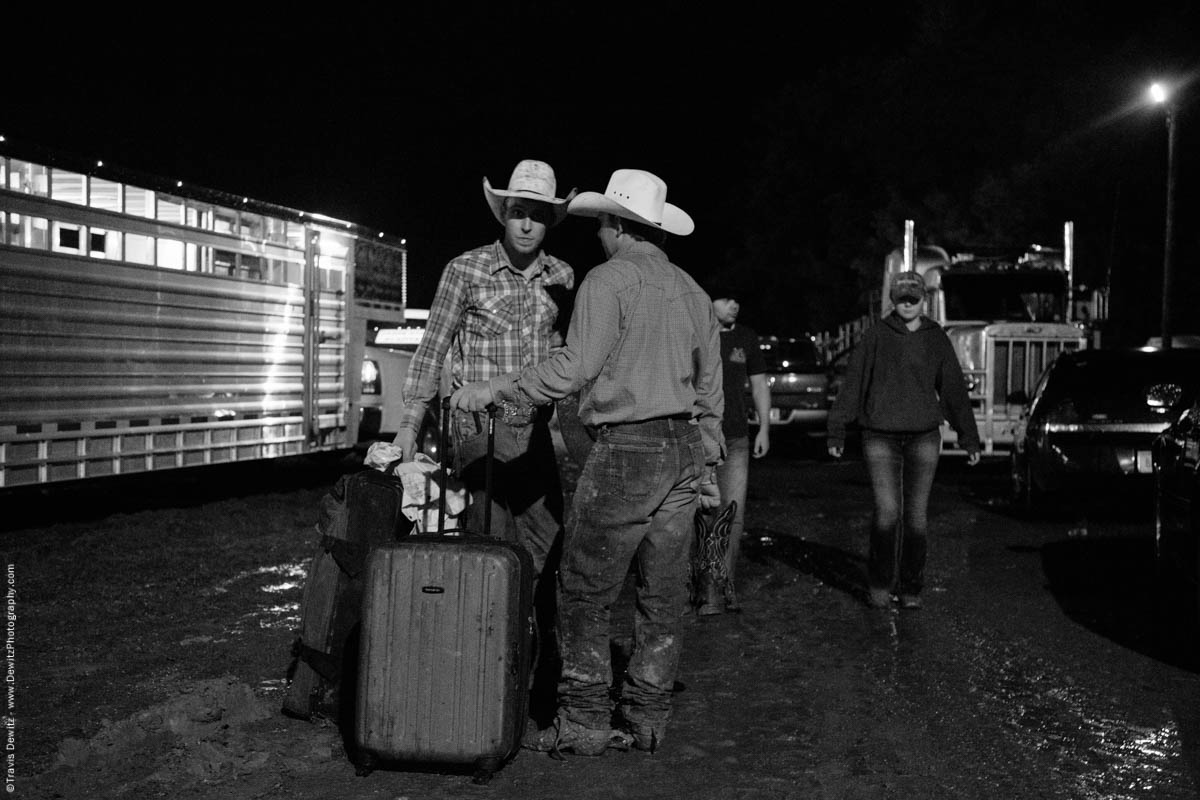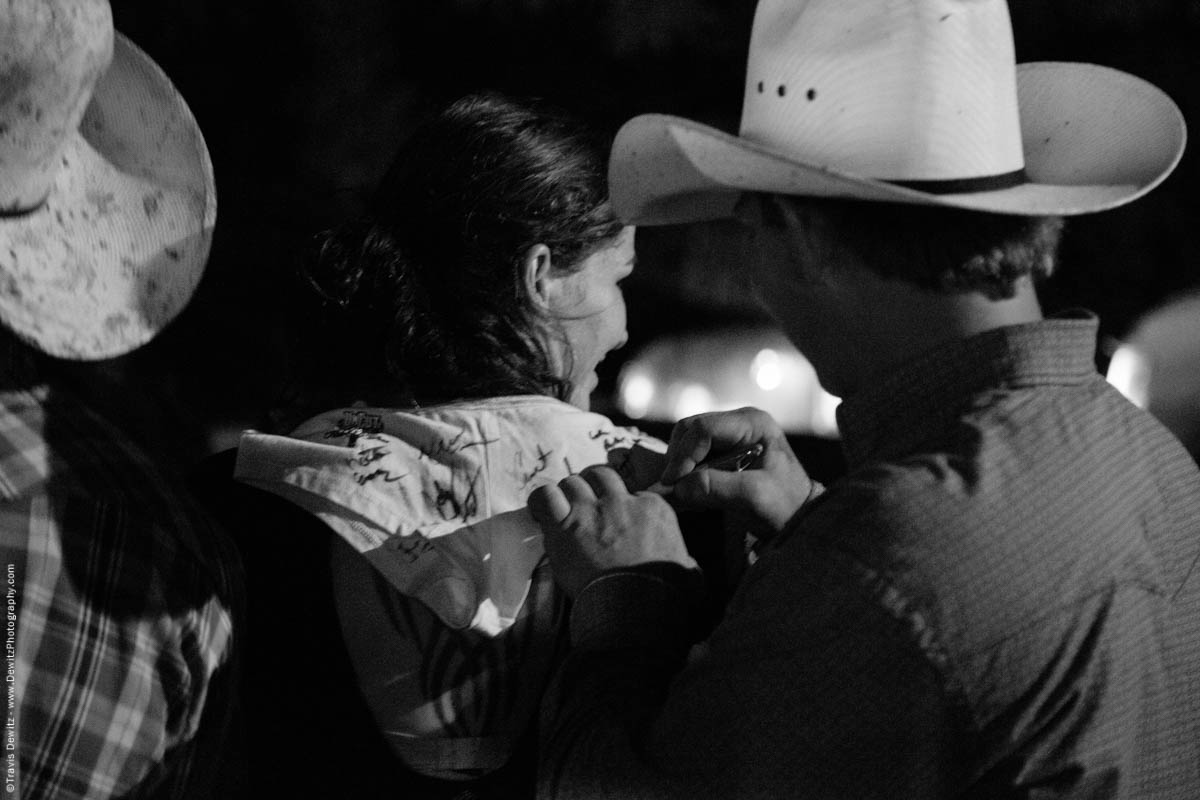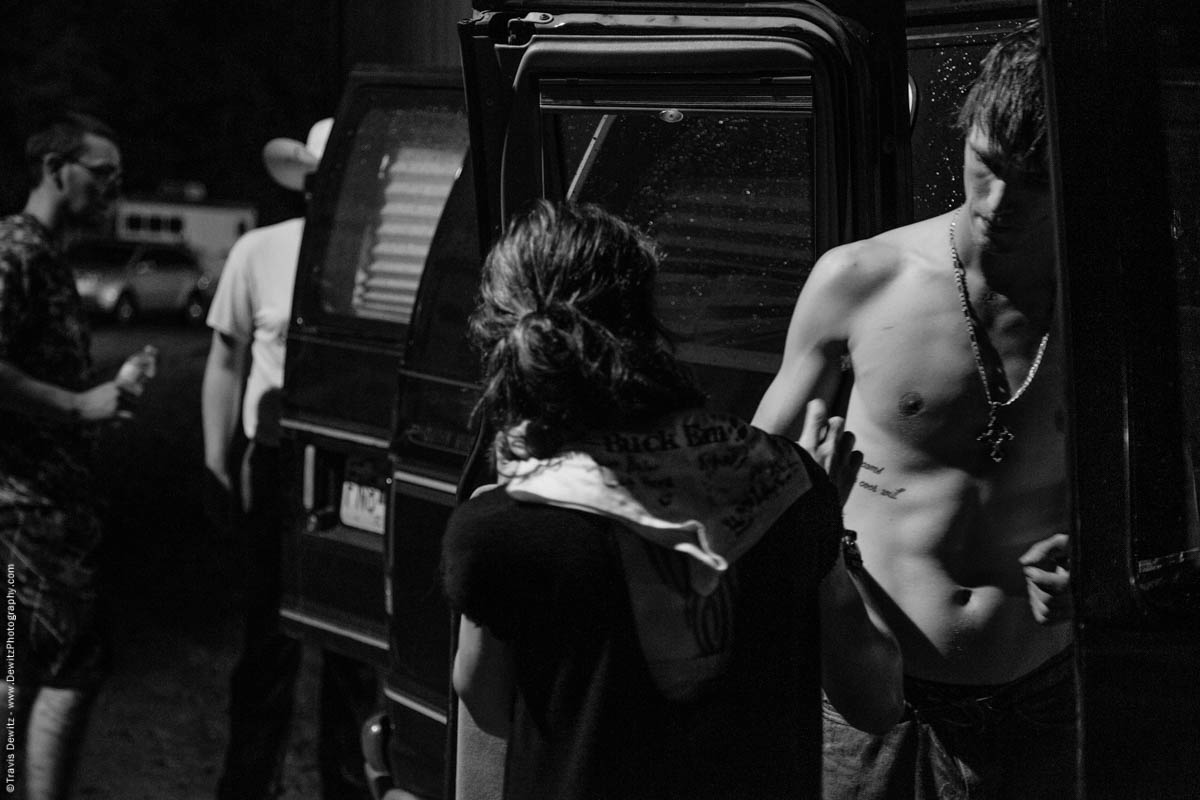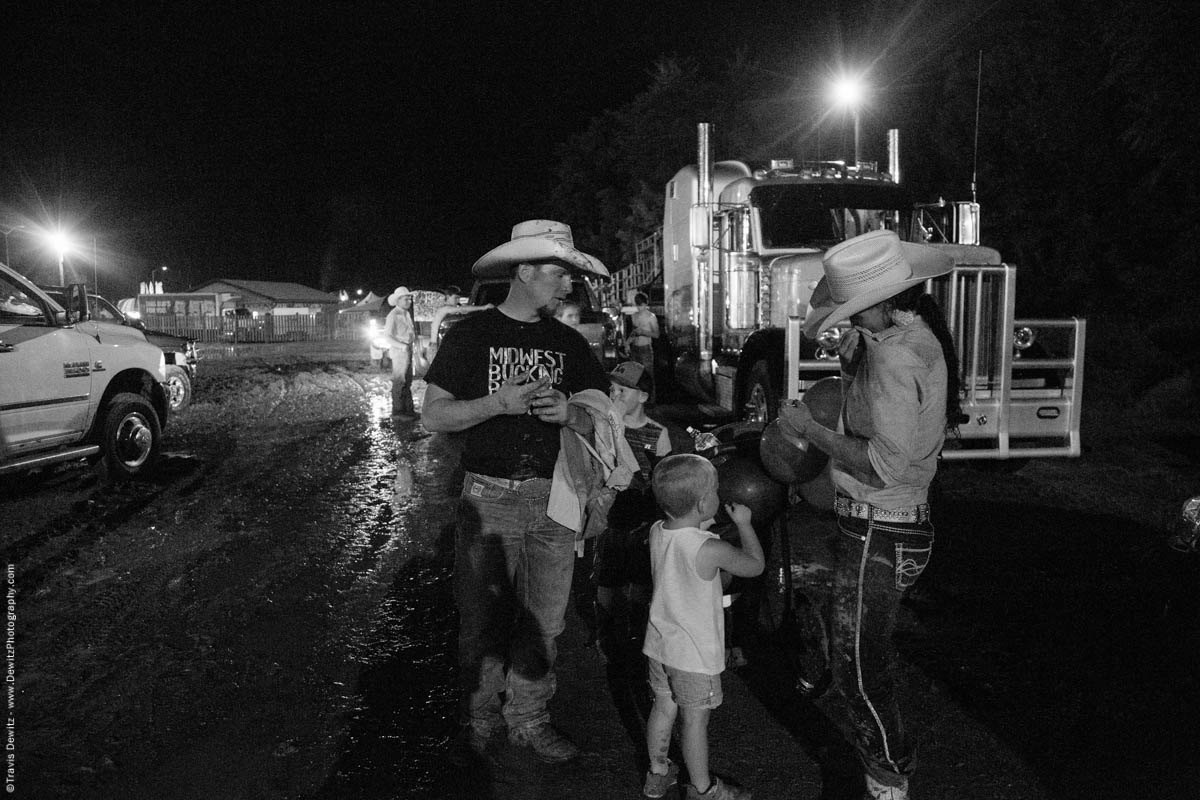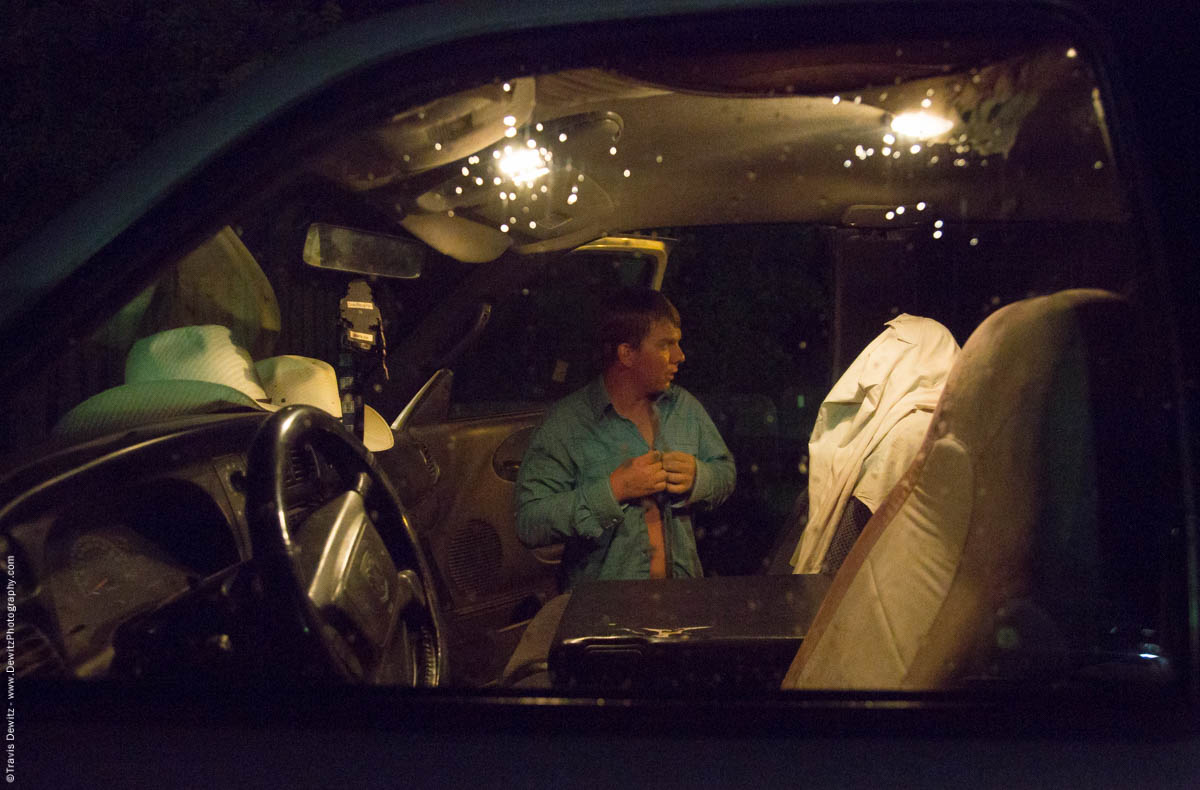 Photos from Rice Bull Riding Co. at the Jackson County Fair in Black River Falls, Wisconsin.
High Quality Prints Available for Purchase Here
Click here to see the Rodeo Photography Series Rodeo Culture
---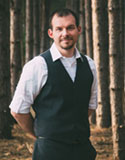 Travis Dewitz is a remarkable photographer in the Chippewa Valley. He is well known for photographing local sceneries, landmarks, venues, buildings and people in various and ingenious ways. Though you may not know him personally, his work provides a unique foundation of our local community and his photographs are unmistakable. Dewitz's pictures are an impressive feat and preserve a moment; long after our travels are over, and our memories faded, photos are what remind us of the adventures we had and the connections to the people we met. Learn More About Him Here | Buy His Book Here
---
Like and Share With Your Friends and Family.