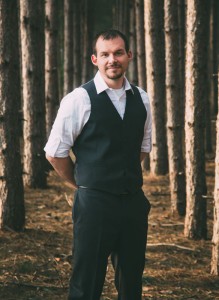 "Art is not in the …eye of the beholder. It's in the soul of the artist." – Seth Godin
My work is Conceptual, Emotive, Expressive, Editorial, Surreal and Eclectic. Photography is a genuine art form, which I demonstrate by my wide portfolio of interests. Photography is a way to capture moments and make them magical, bring the dreams into this existence. I am passionate about fashioning new worlds through photographs as I extend my visions beyond the realm of the camera, creating images that resemble paintings and speak of an era that is not our own. That's what I love about photography; it always looks as if it was taken in another world to ours, in a melancholy atmosphere; a vintage road taken from afar. I have incredible vision, which you can see in all of my photos.
"Travis is surprising, as a young child he was always so shy that he actually got in his own way. It is a wonderful revelation to see him talk and share his photos along with encouraging people and putting himself out there. Travis is now taking risks in a new way; he worked with his enemy and surpassed all expectations." – Cindy Dewitz, Mother
My name is Travis Dewitz and I am from Eau Claire, Wisconsin. I love photography. It lightens my heart, fills my soul, and allows me to capture life the way that I see it. My mom often reminisces and shares unique moments with me from my childhood. One of my favorites is when she would bring me to Shopko as a young child and how I couldn't wait to get home to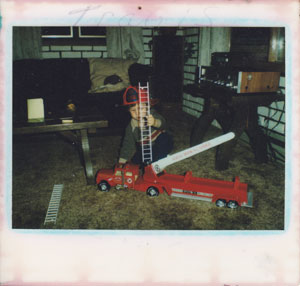 take out my graph paper to redesign what I felt was a more efficient flow to their floor plan. I have always looked at designs and layouts with a keen eye and deep appreciation for the best way to evoke details. I am very technically driven; I need to know the intricate details of everything. I feel you can't fully understand something without know all the fine details. When I was about ten years old my parents hired a college student so I could improve on my artistic love for drawing. I briefly enjoyed that, but I knew in my heart I wanted to pursue photography. My journey into photography probably officially started when at 13 years old- I bought a 35mm Canon Rebel SLR. I was so excited to bring that camera to the Green Bay Packer football game to capture pictures of my favorite players – images that I still cherish today. Before that, I remember taking photos with a blue Fisher Price Kodak 110 film camera. Art has always been a big part of my life in some form or another. Fast forward to today and photography is my purpose, my release. I see photos everywhere I look, and I yearn to create images that burn within my soul and needs to be continuously fulfilled. Fast forward 25 years and I have been published or featured in: National Geographic, Trains Magazine, Bakken Business Journal, Un-Sung Magazine, Vogue Italia, Cinamagic, Child Model Magazine, International Contemporary Artists Vol. XII, Amtrak brochures, Volume One, Railfan & Railroad Magazine, along with other publications. My photography images also appear in calendars, posters, websites and online communications around the world. Recently I have had my book published,  Blaze Orange – Whitetail Deer Hunting in Wisconsin.
I specialize in these three areas of photography; Corporate, Portraits, and Youth Modeling. These three areas that I offer fit my strengths and keen precision I have for these art forms. You will find my fascination with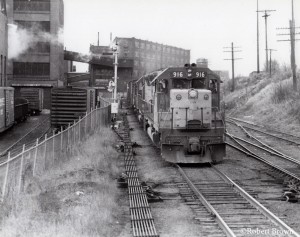 trains intertwined throughout much of my work. My fascination with trains is intertwined throughout much of my work. I believe they are an iconic part of the American Experience that I enjoy photographing one frame at a time. Each frame just small slices of time that has the ability to influence or affect your emotions and state of mind. Shooting trains brings me back to a simpler time when my grandpa would work the rail and my dad would take me on trips to watch trains along the Mississippi River.  I remember being at my cousin's house who lived near the Chicago and North Western mainline, we would often find grandpa putting on a train horn clinic as he railed past us with a simple smile and a wave as he echoed off into the distance. Looking back to when I was just a teenager, I have a deep appreciation for how my mom and Sue always knew that trains were important to me so they would work tirelessly to plan our vacations around my first love. I proudly speak at railroad conventions, write articles, and sell my images to publications.
My photos and projects often evolve in ways in that cannot be foreseen and the true essence of the final product is captivating. The quality of my photography speaks for itself, especially when it comes to originality. My work is engrained in my heart and in rooted in my memory, both personally and collectively as I strive to approach every photograph with a sense of intimacy. I believe that telling stories through photos are the fabric of history and that they have the power to inform and transform. I work diligently to capture a moment, where the picture says it all.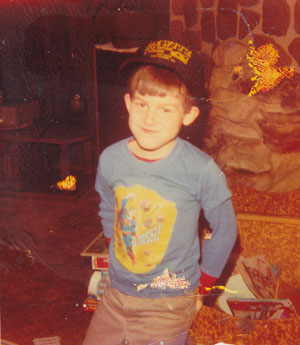 One of the most meaningful compliments I never get tired of hearing from my clients is how comfortable they feel working with me, especially when working with children. I have a genuine appreciation for the way children view the world; in ways that we as adults forget even exist. I remember being little and being able to identify all the cop cars in town because they never had hubcaps. To capture that innocence is important to me. I strive to make my clients feel comfortable and to convey trust in me and trust in the finished quality product. Photography is an art form and any true artist will perform at their best when doing something they love, something that comes from their heart. When I am not working for my clients, you are sure to catch me with a camera in hand. Removing all constraints is a must for an artist from time to time. I work on a lot of personal photography projects and series. I also teach photo workshops, create editorials, write articles/blogs, and pursue many endeavors. I love vintage finds; vintage everything, especially during the time period of 1890-1920; the look, style, quality, and feel remind me of an era I wish we felt today.
I feel certain strength with the camera, with life, with the way I see things. The constant crave to show life in a way that hasn't been appreciated before, to bring images to people in a worthwhile and innovative way. I believe the most important quality of a photograph, as in all art, is to evoke an emotional response. The bold pursuit of chasing the best one yet pushes me to continually evolve my photography vision; with precision, compassion and visual drama. I assume perfection is possible and I want to discover it in every picture. My style is unmistakable and I yearn for rare captures of fleeting atmospheres and souls of emotion that generate magic and energy As the images of other photographers have inspired me to push the boundaries, I hope my own contributions will inspire others to do the same.
YOUR LIFE. YOUR STORY. YOUR PORTRAIT. CLEARLY UNIQUE.