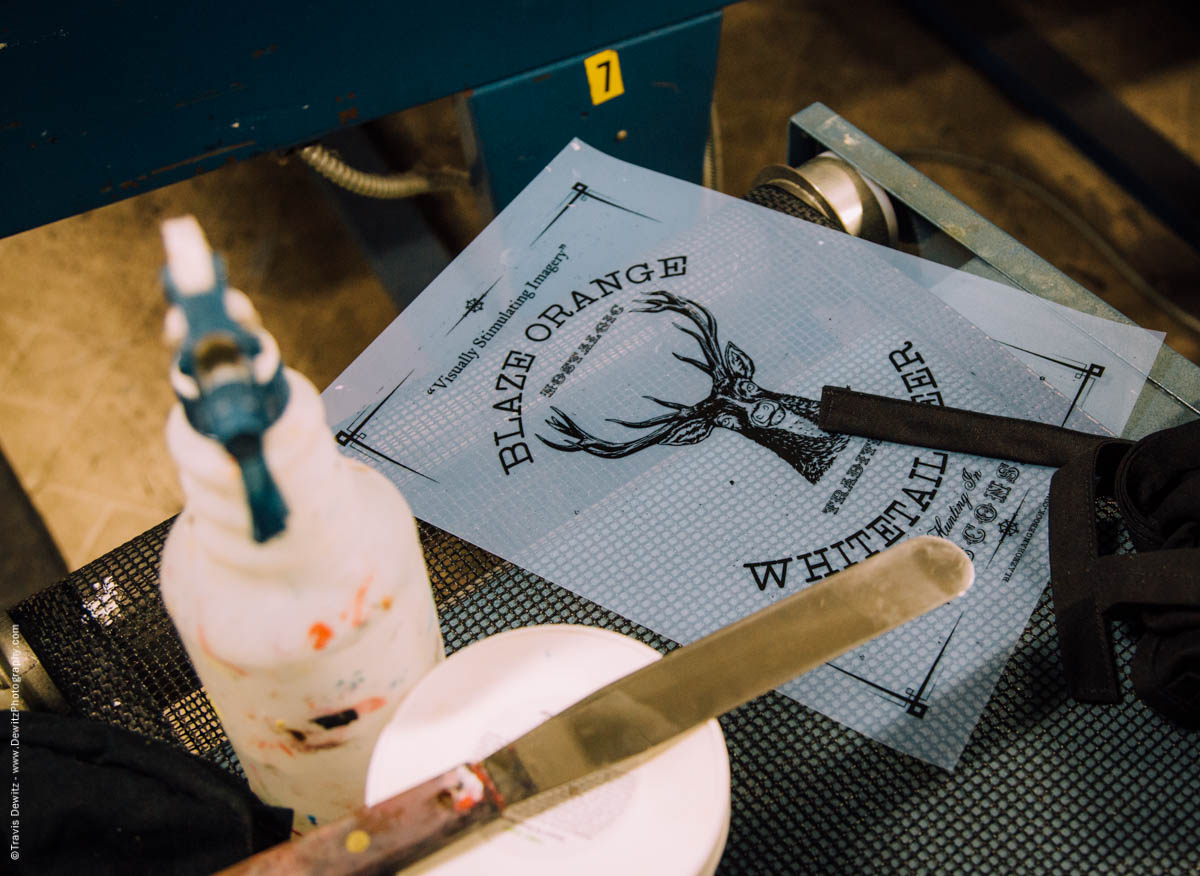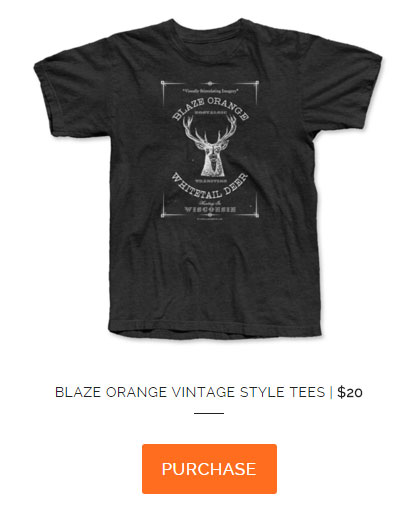 ---
For the release of my book Blaze Orange, I created a vintage style tee shirt design. I worked with Knorth Studios and Ambient Inks in Eau Claire on the art and tee shirt production. The design has a late 19th century look. I enjoy that raw feeling that advertisements had during the time of the printing press variety of font types. I chose the Canvas tri blend shirts for their extreme softness and blended fabric coloring. This shirt style was the perfect choice for this design.
---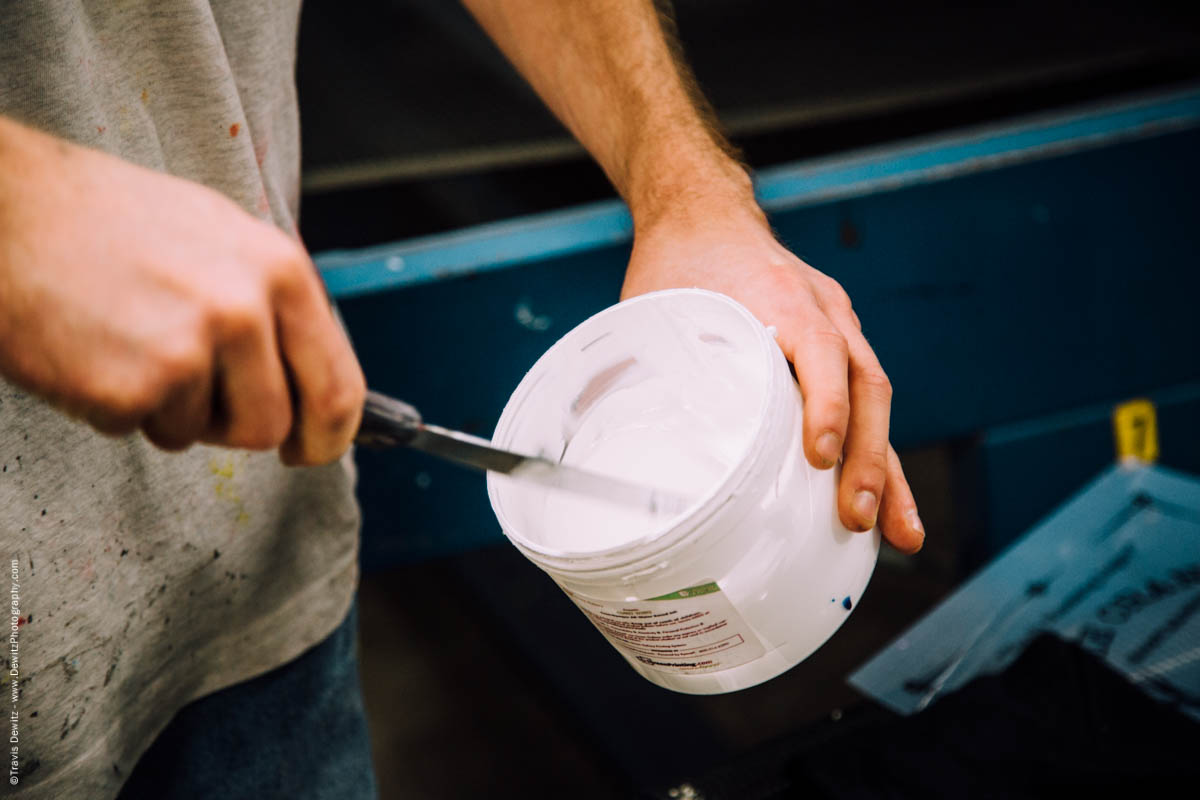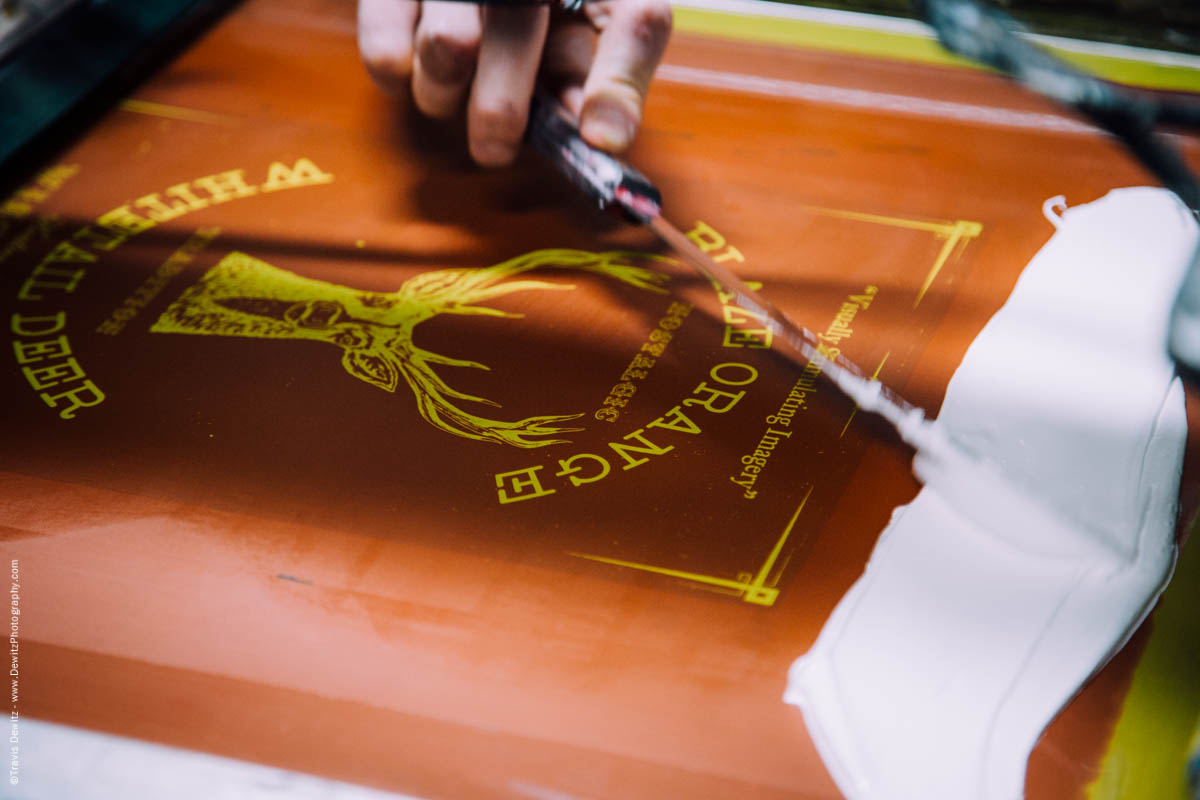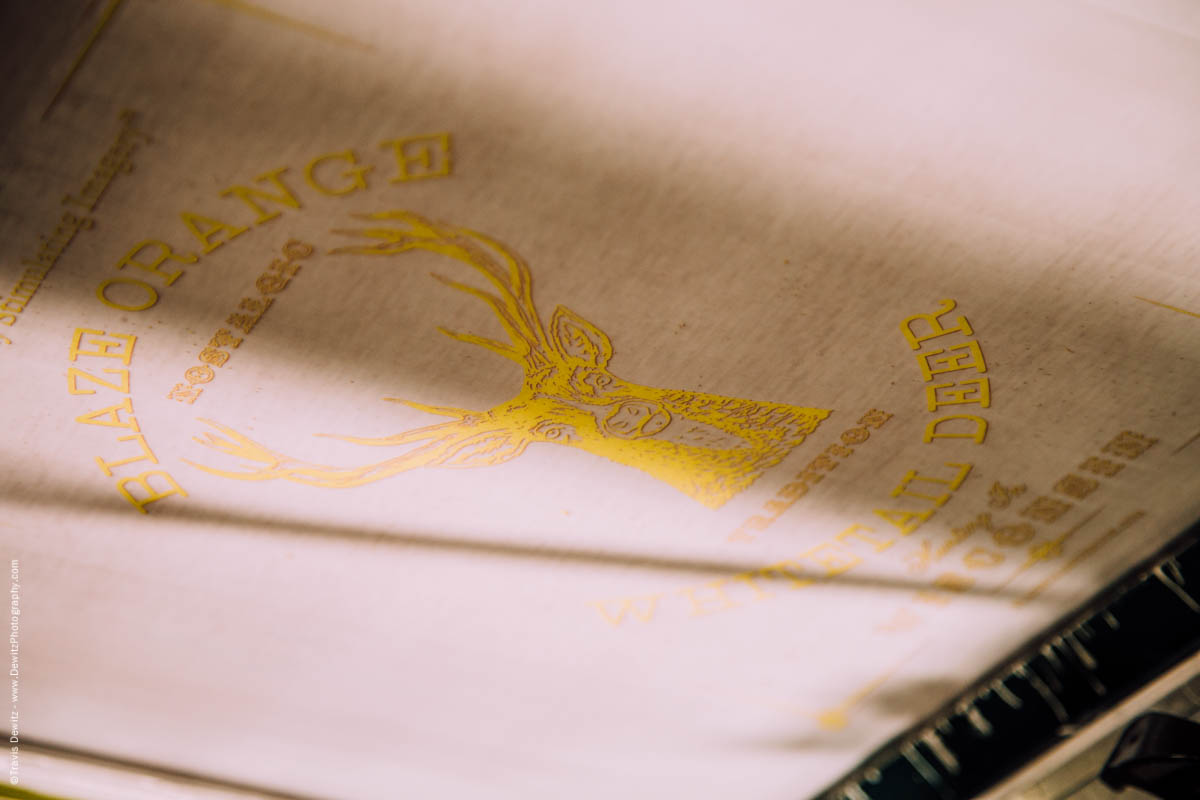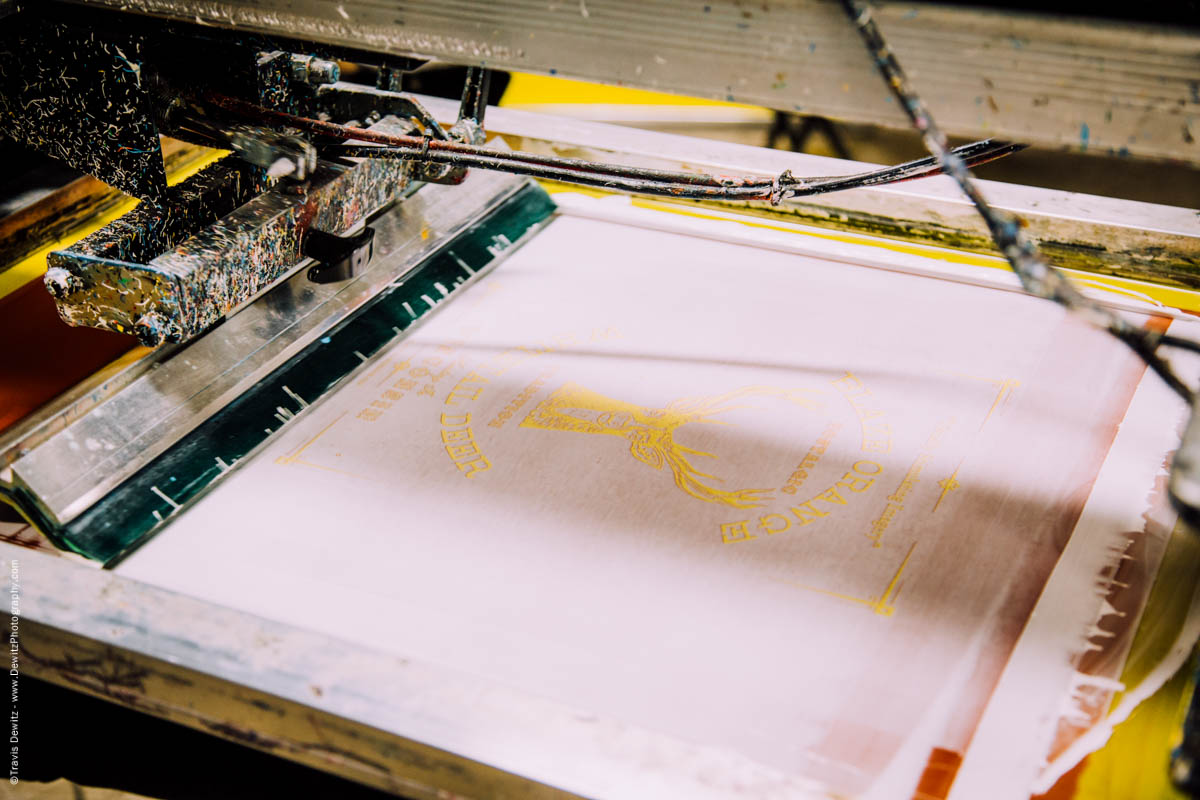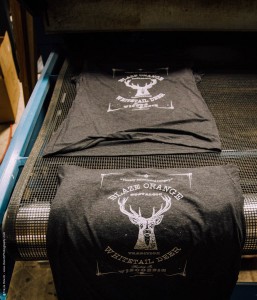 "Travis Dewitz presents the deer hunt in a way that is unvarnished and yet poetic, graceful, and subtle. Page by page, Blaze Orange makes you part of the Wisconsin deer season, from the hunt itself to the many people and businesses that depend on and provide support to hunters. These images transport you to the snow-covered woods, and they let you see the soft light of a November sunrise, imagine the smells and sounds of the local bars, and consider the craftsmanship of a custom knife maker."
– Jeff Davis, Editor of Whitetails Unlimited Magazine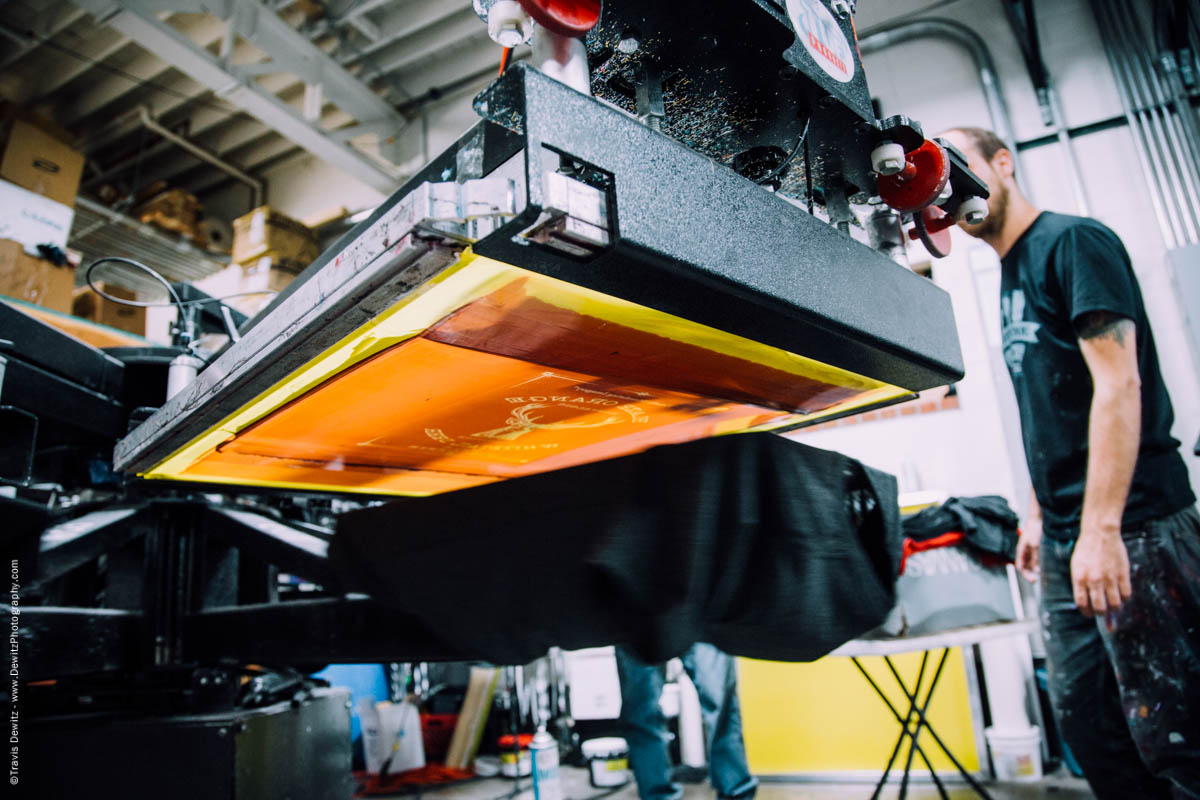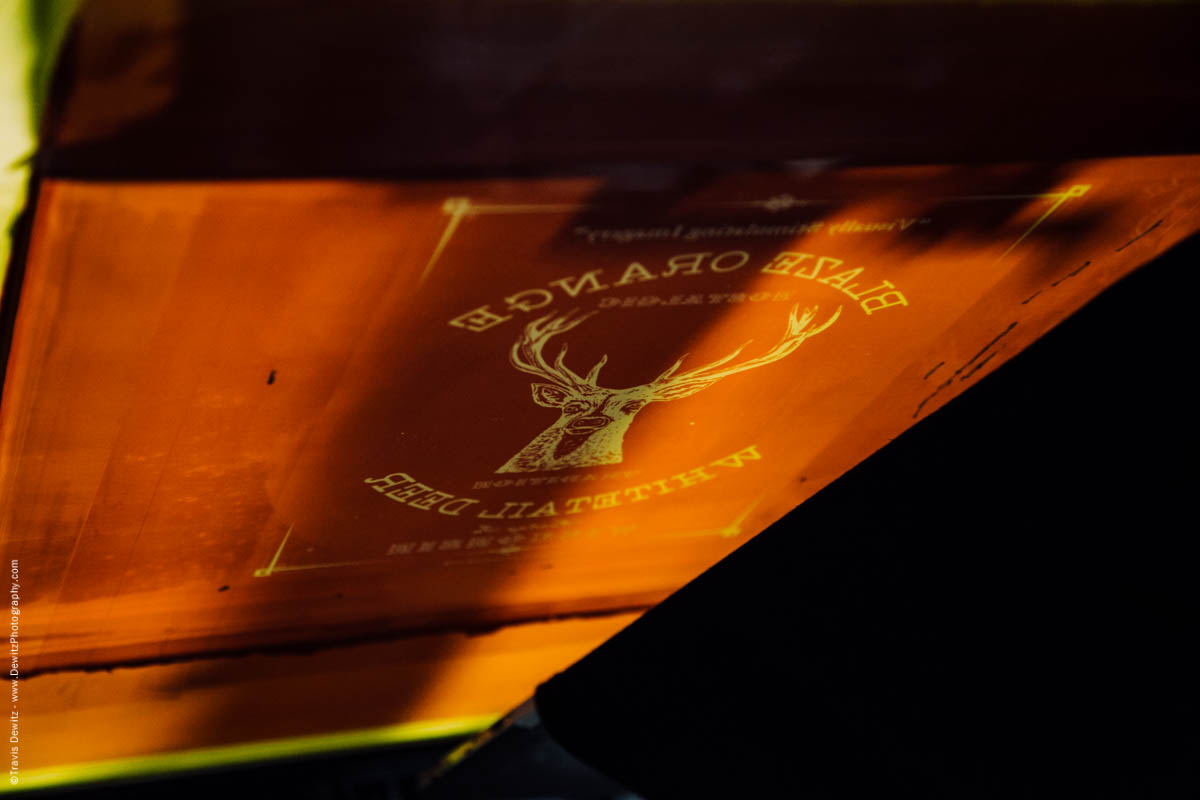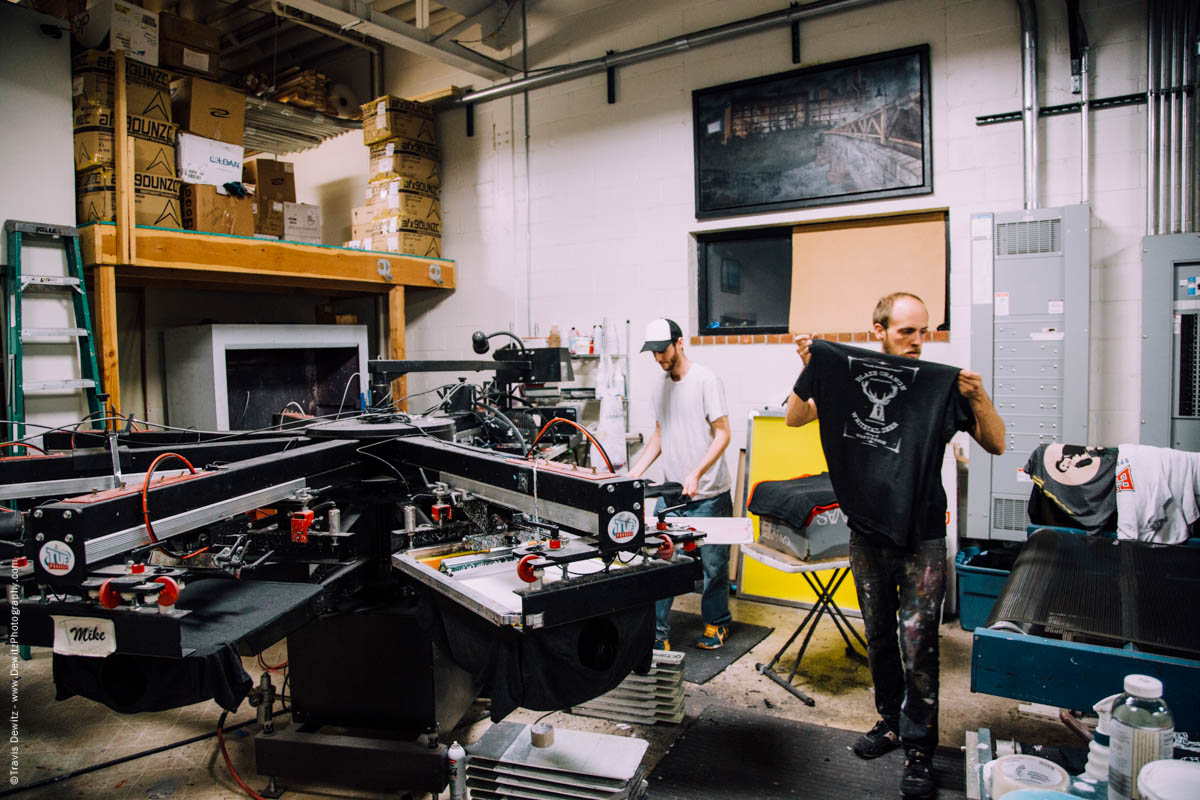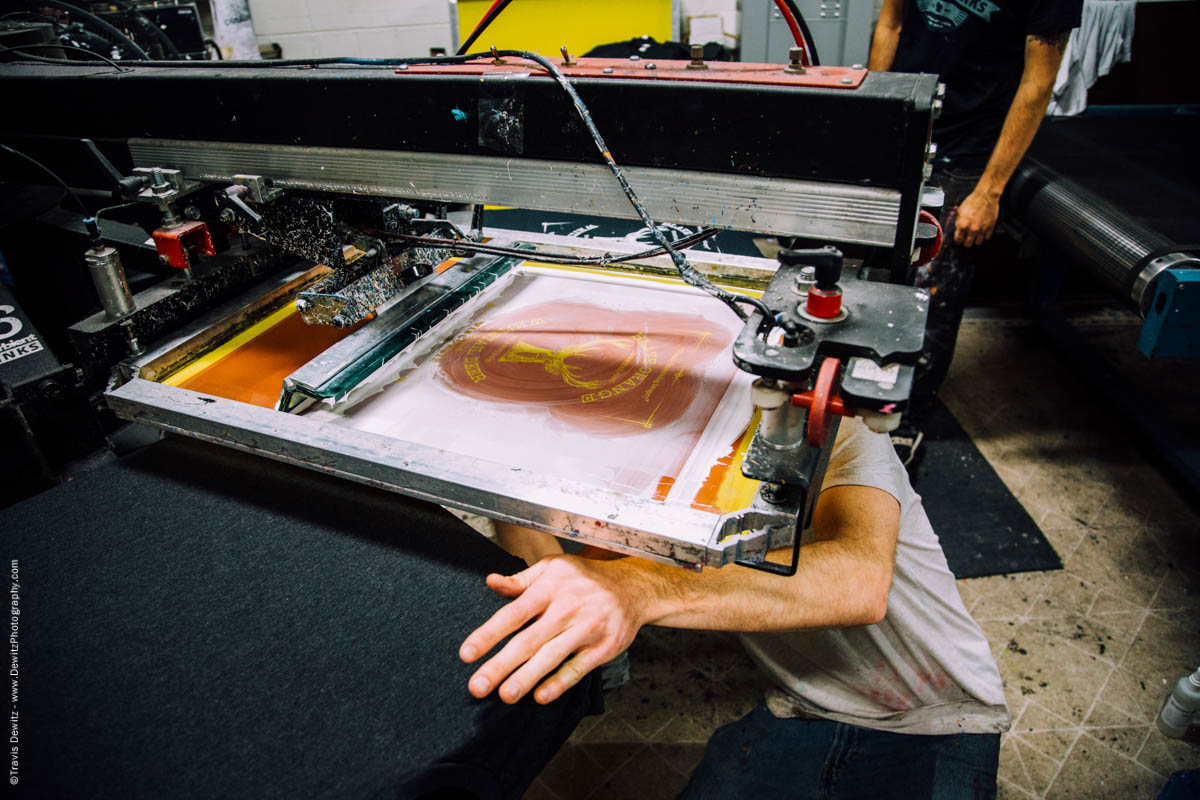 ---
In Blaze Orange, photographer Travis Dewitz captures the joy, excitement, and camaraderie of deer hunting in Wisconsin. A lone hunter in a tree stand as dawn arrives. A girl and her grandfather scanning a field in the fresh snow. Tired hunters laughing around the evening fire back at camp. These are snapshots of a culture touchstone. With more than 600,000 hunters taking to the fields and woods of the state each year, the whitetail deer season is by far Wisconsin's largest sporting event. Dewitz documents the hunt and more as he rides along with hunters and a game warden, visits local mom-and-pop stores where hunters gather, and records the industries that operate alongside the deer season—a taxidermist and knife maker, butchers and sausage makers. The result is a stunning and keen-eyed chronicle of one season of the Wisconsin deer hunt. Want to know more?
---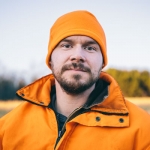 About the Author – Travis Dewitz is the owner of Dewitz Photography in Eau Claire, Wisconsin. He has a deep passion for photography and loves environmental portraits along with documentary photography. Having lived in Wisconsin his whole life and growing up in the woods of western Wisconsin, Travis has an inside knowledge of the once a year whitetail gun hunting season. He personally knows the tradition and family ties to the cult like blaze orange wearing hunters that live for the 9 day season.
---
Like and Share With Your Friends and Family.