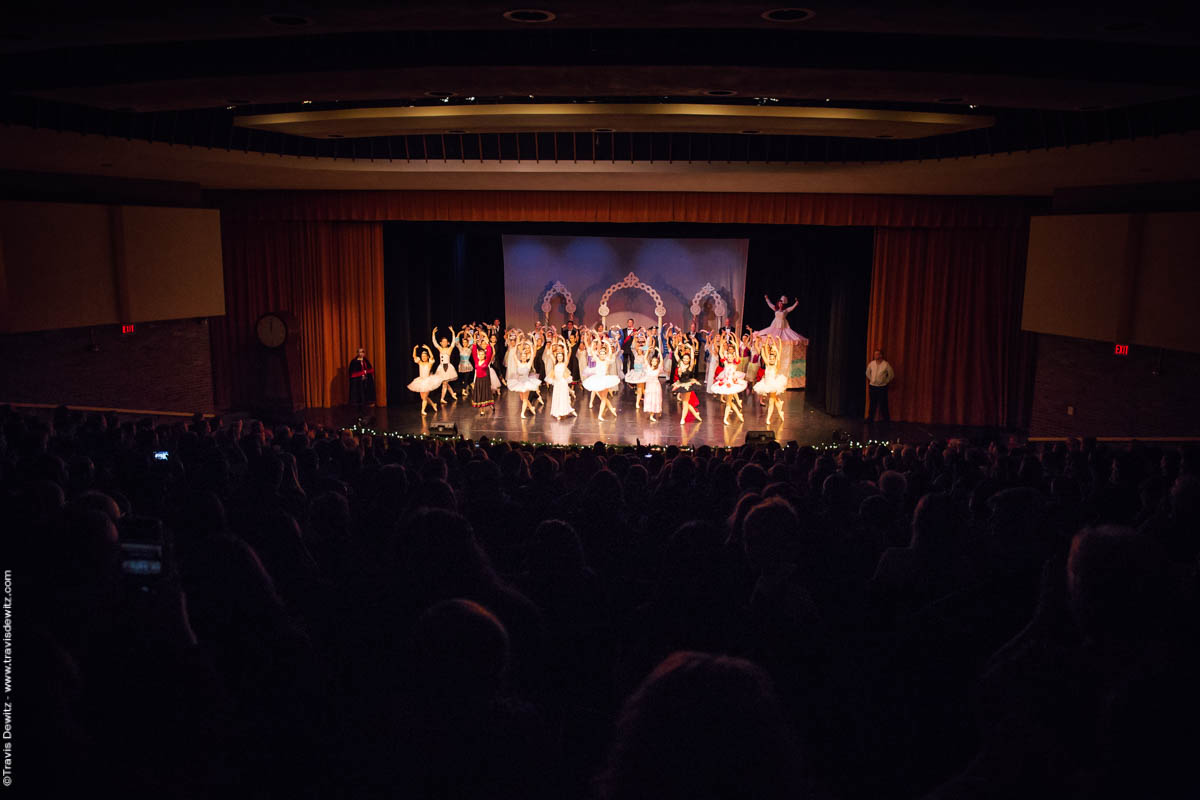 As spectators take their seats, the crescendoing excitement of voices relay the long awaited anticipation for the show to begin. Seated close together in the auditorium, for many this show will be the beginning of the holiday spirit and togetherness that comes along with it.
The lights dim on the closed curtains and the audience hushes as the opening melody begins. Still, the excitement is palpable, as though everyone is on the edge of their seats in anticipation.
Dance, to many in the audience, is a way to escape the thoughts from their day. Fully immersing themselves in the beauty and magic that only the Nutcracker ballet can bring to the holiday season.
The curtains open on the magical Christmas scene.
Little girls' eyes light up in the audience as they pretend they are the dancers on the brightly lit stage, only they have been practicing in their stockinged feet on their slippery kitchen floor. Imagining their pirouettes are as perfect as those of the practiced ballerina on stage. Women in the audience remember their own days of dance, some now watching the feet of their own tiny dancers on stage.
One by one, each member of the audience is drawn into the dance. We can remember nights of sword-fighting, mischief making with our siblings, and one too many nights of going to bed with a tummy too full of delicious sweets.
As the curtain closes on Clara's dream everyone sighs a breath of nostalgia for childish dreams of past. Tonight a child's sleeping mind will travel back to the land of the Sugar Plum Fairy and Mother Ginger. A new tradition of magic begins, a memory to carry for all the years. –Bobbie Sue Baker
Music for your enjoyment. The Nutcracker – Scene I – The Christmas Tree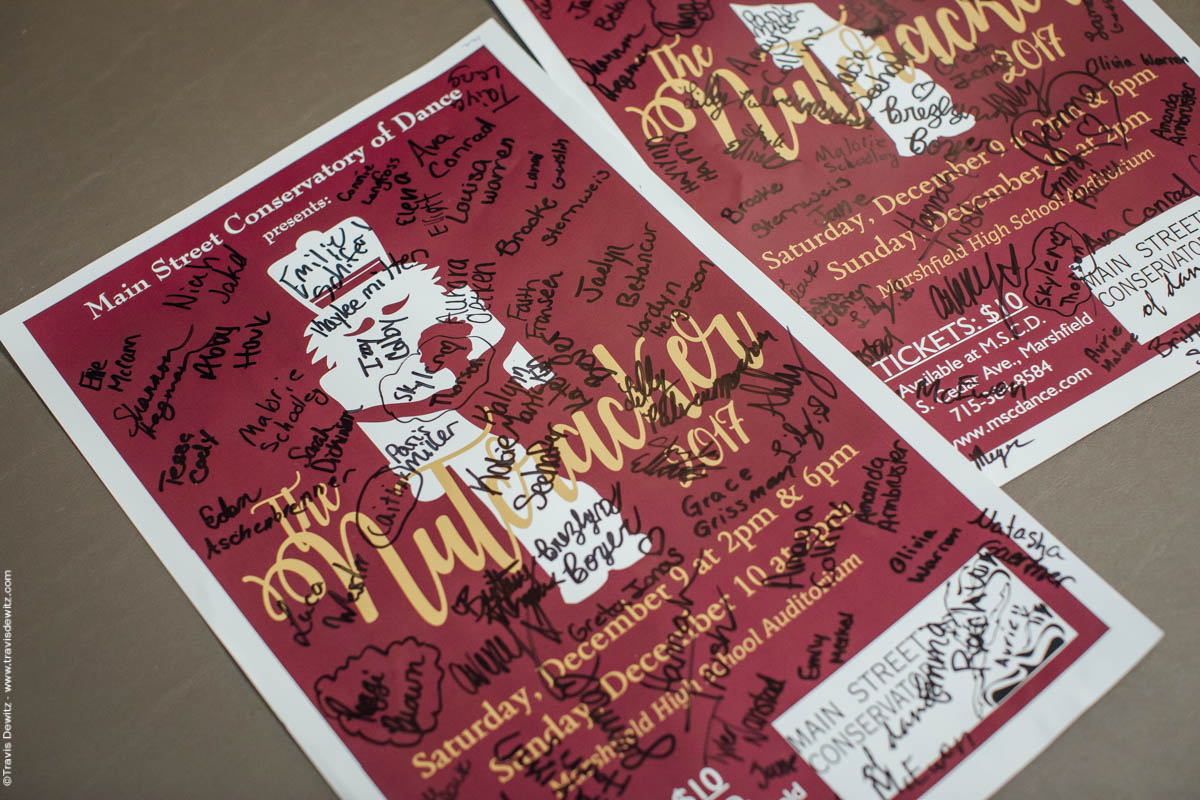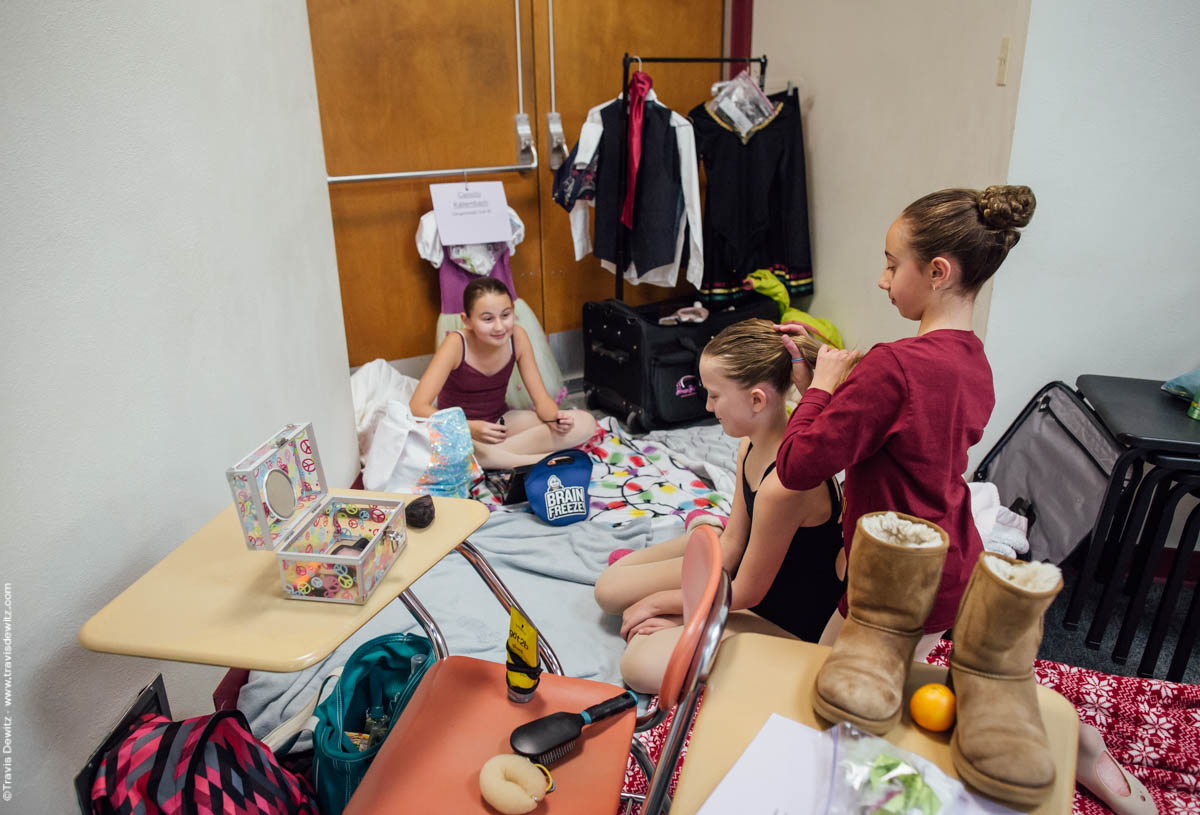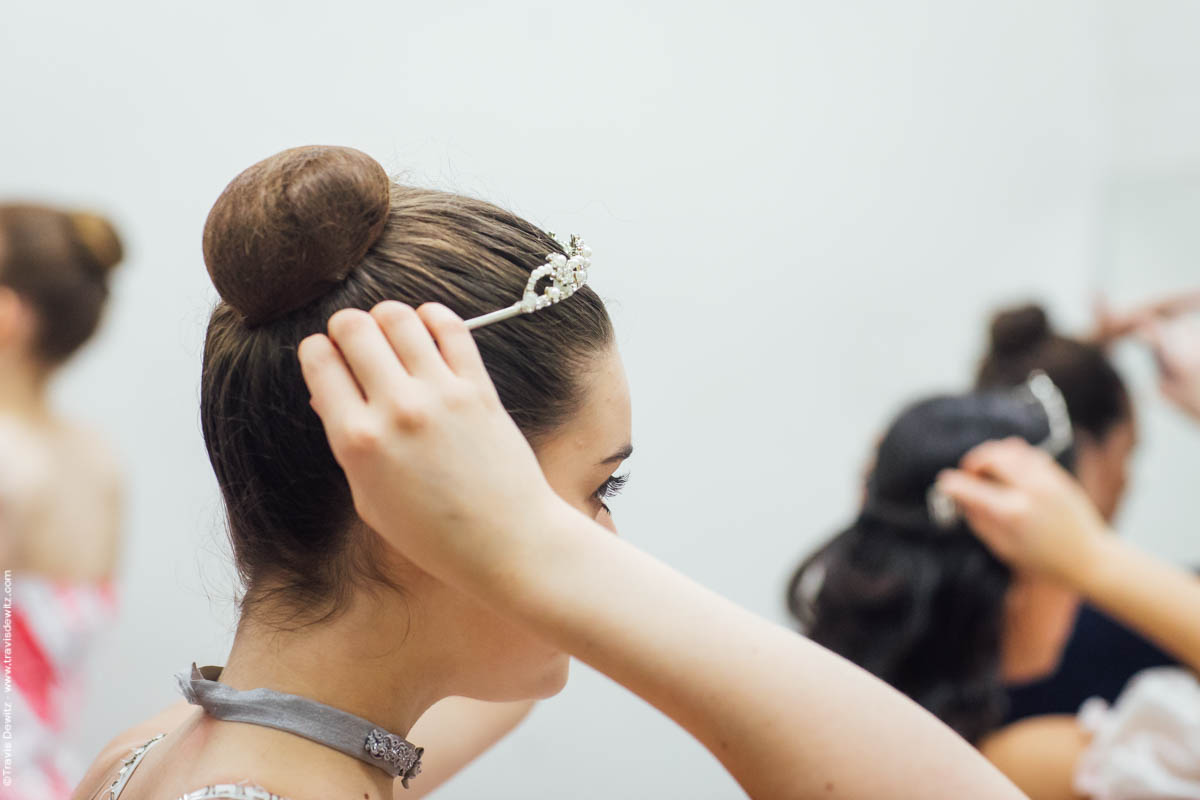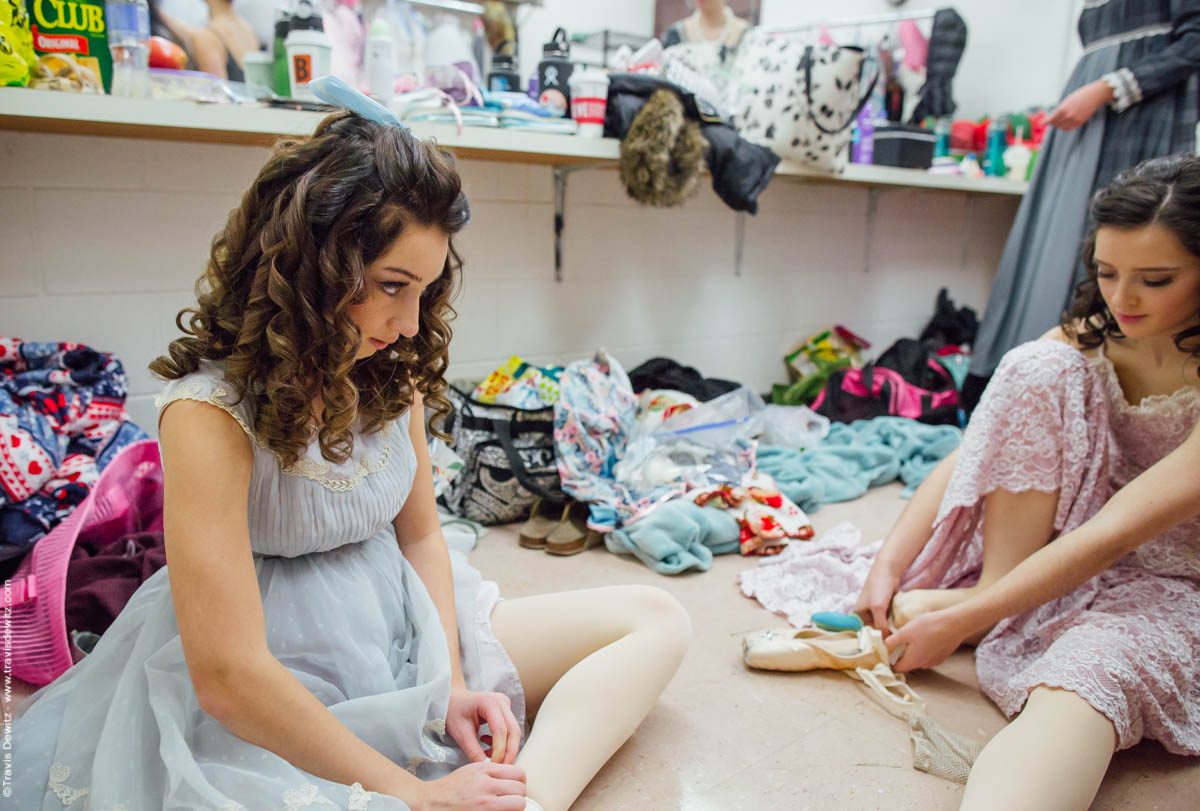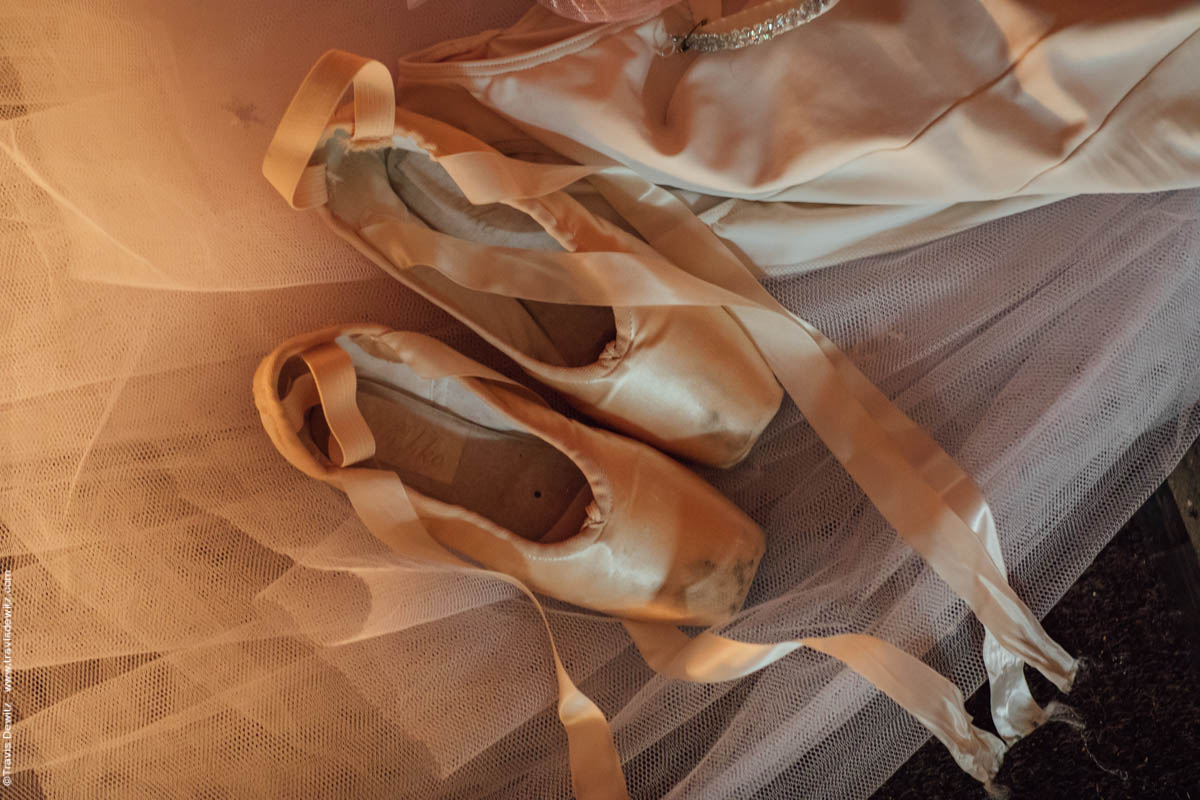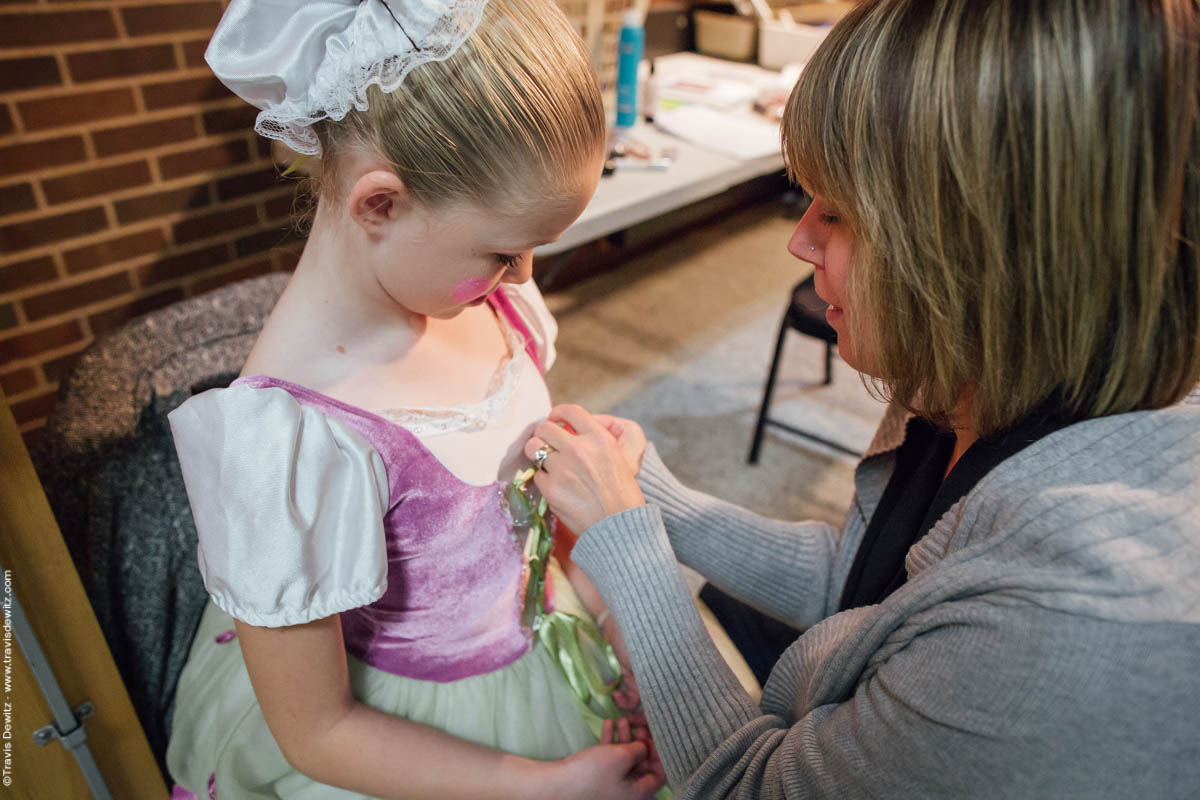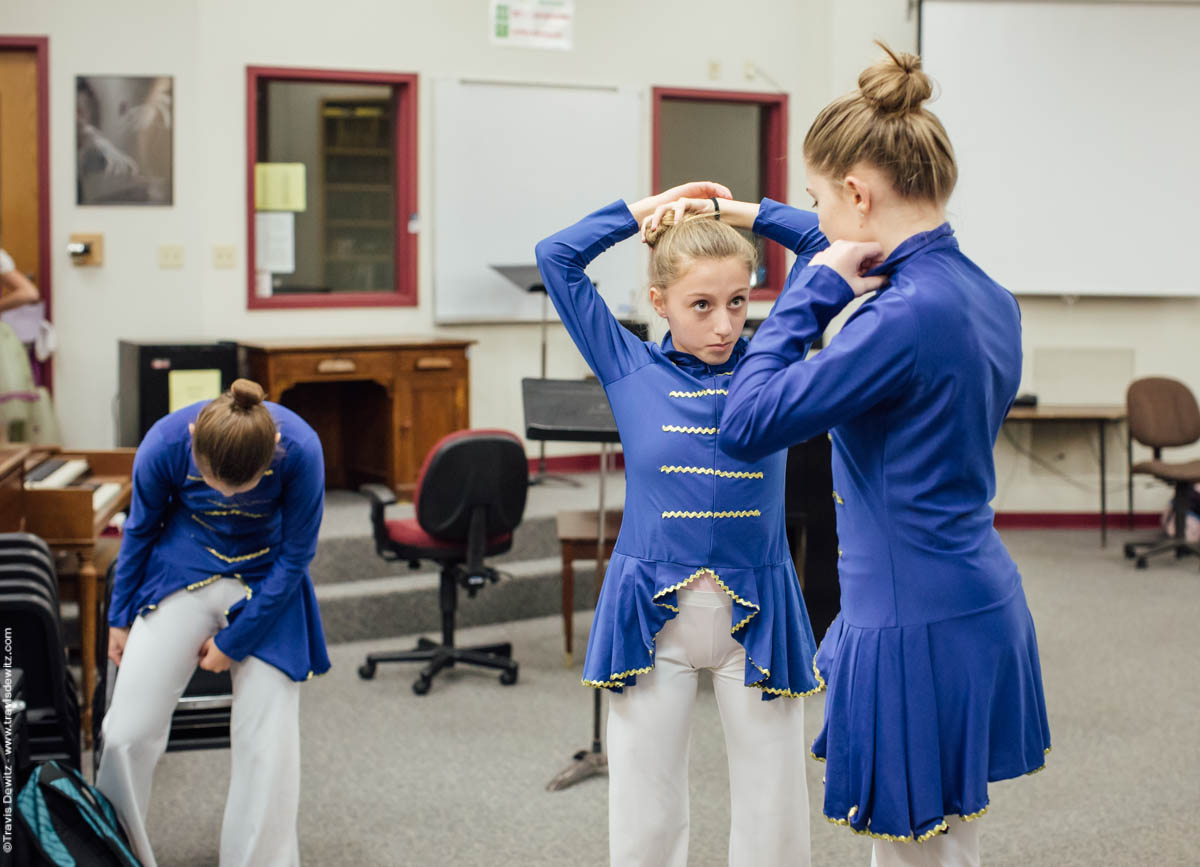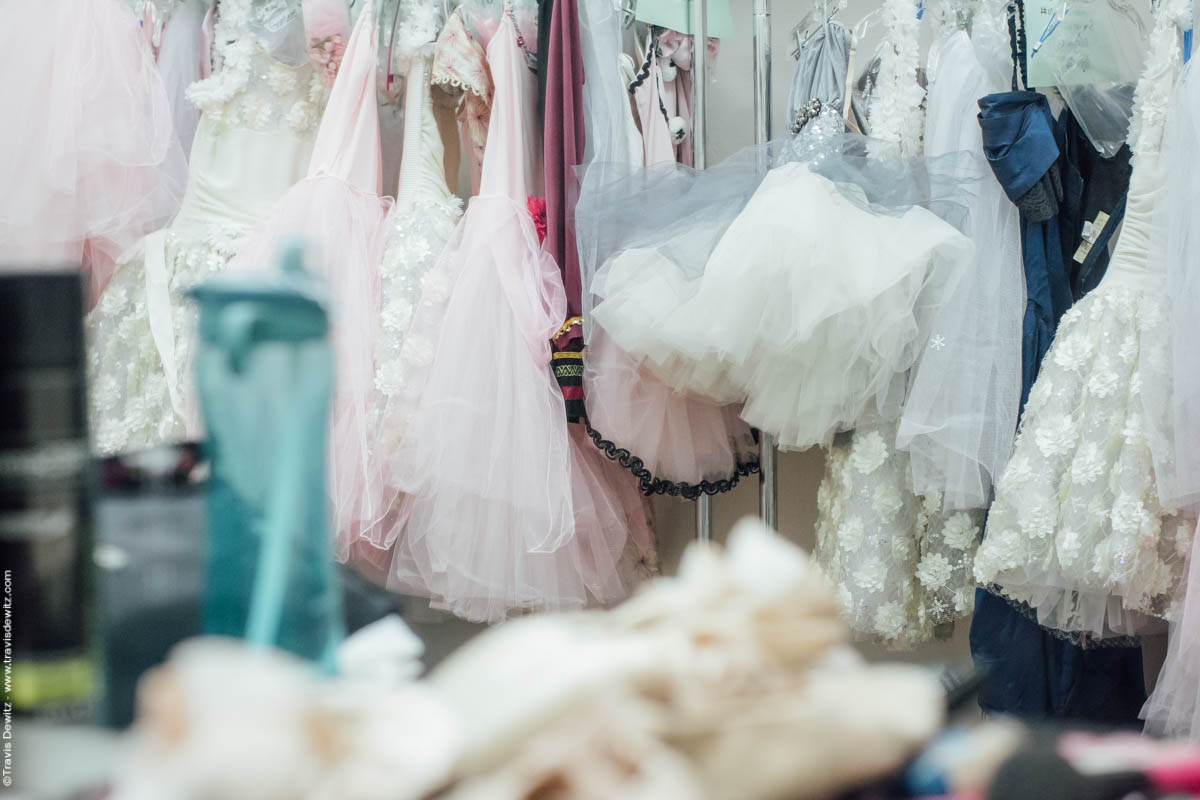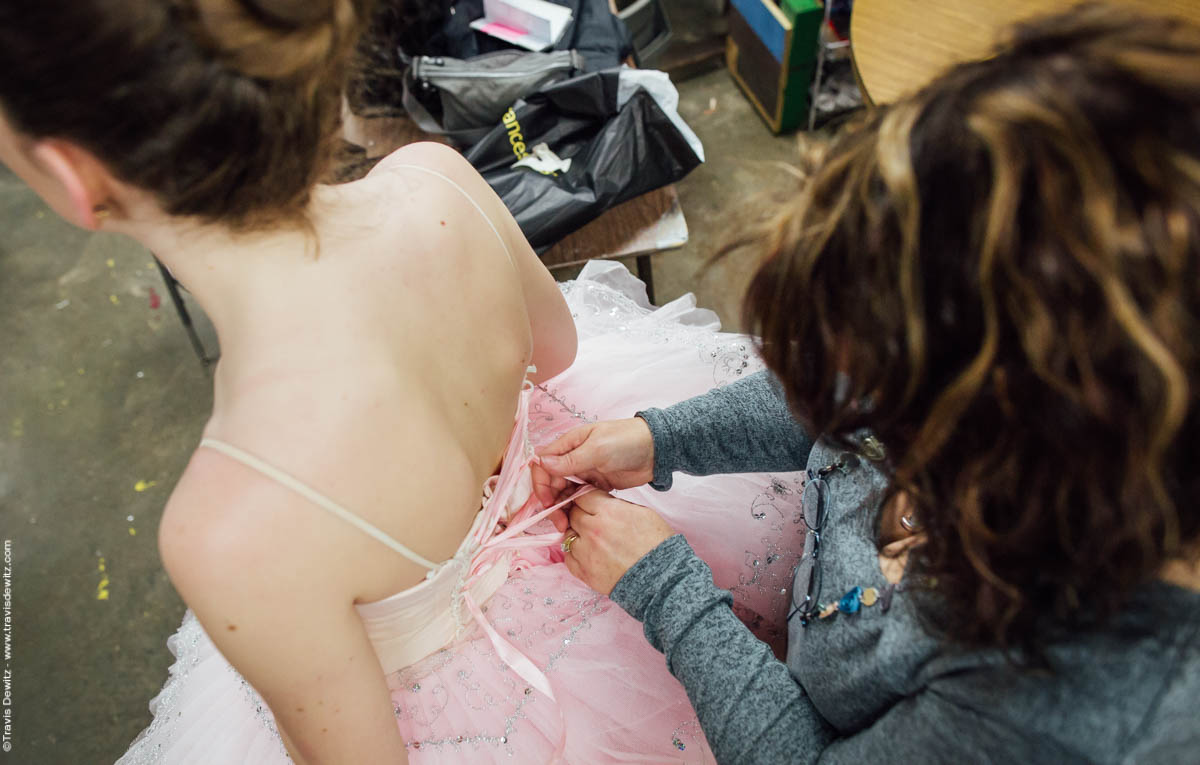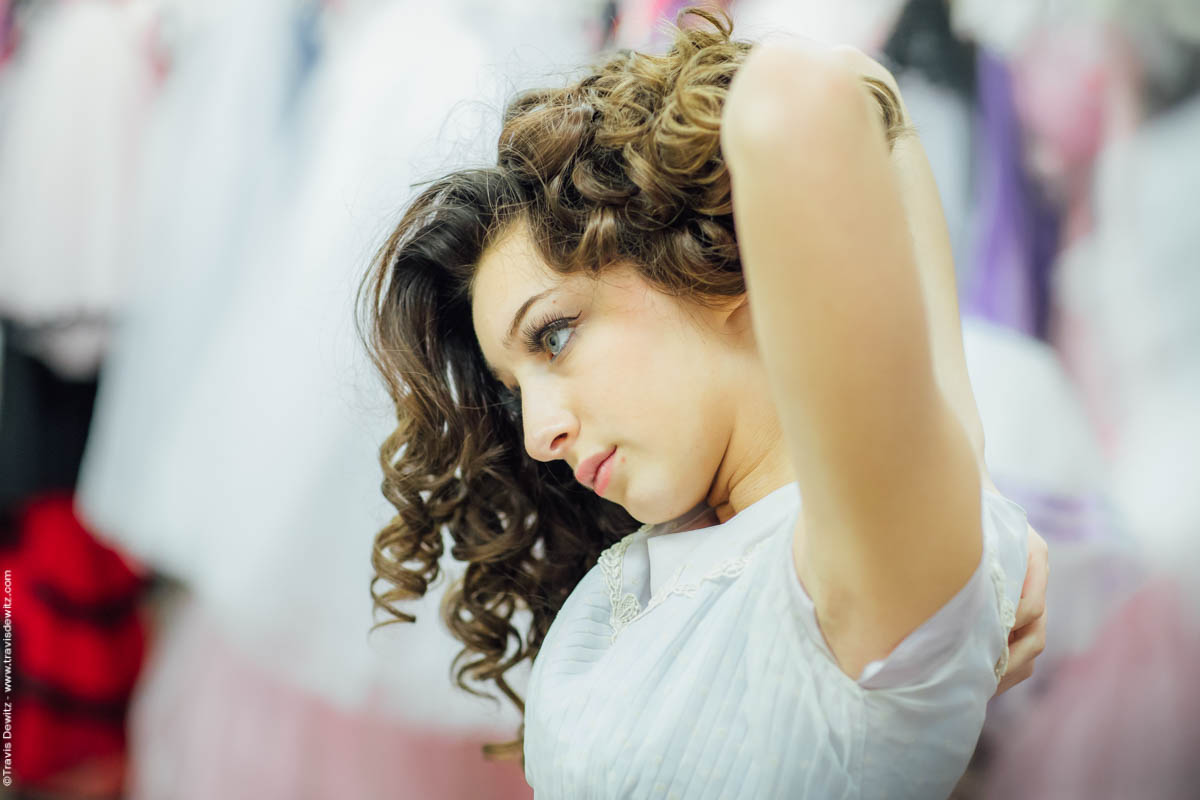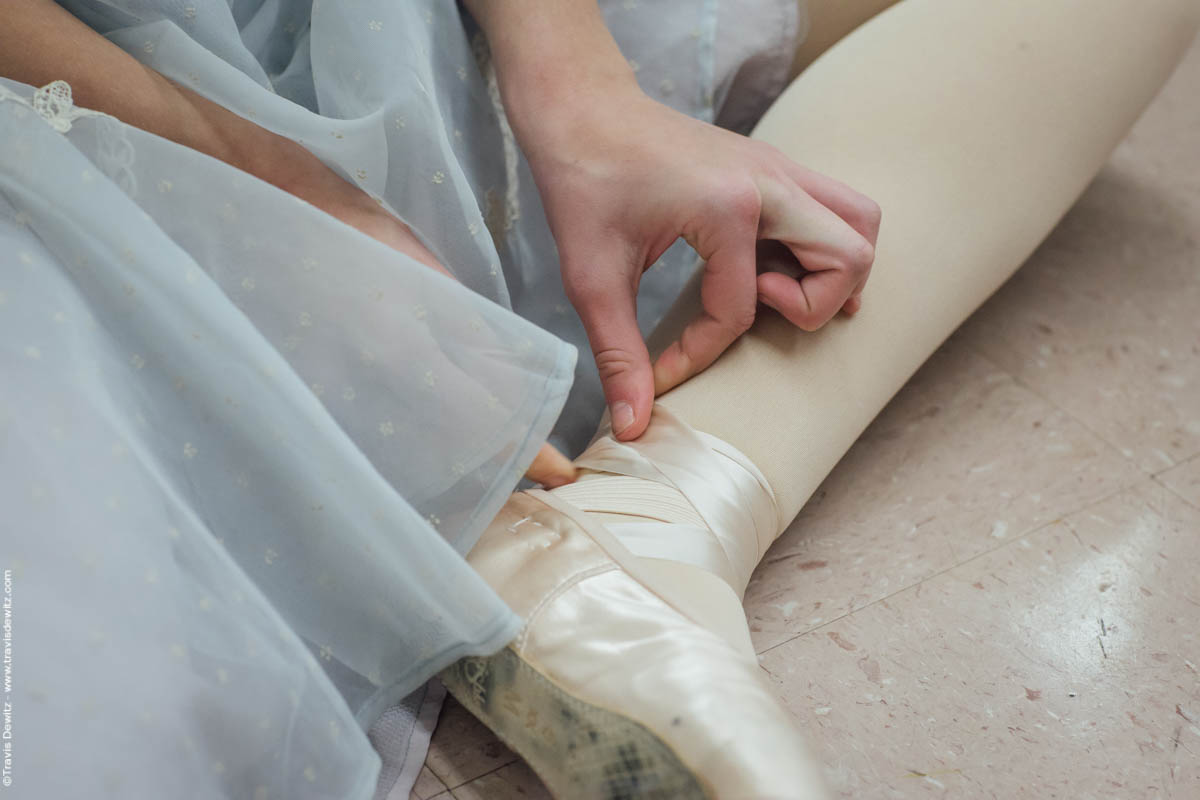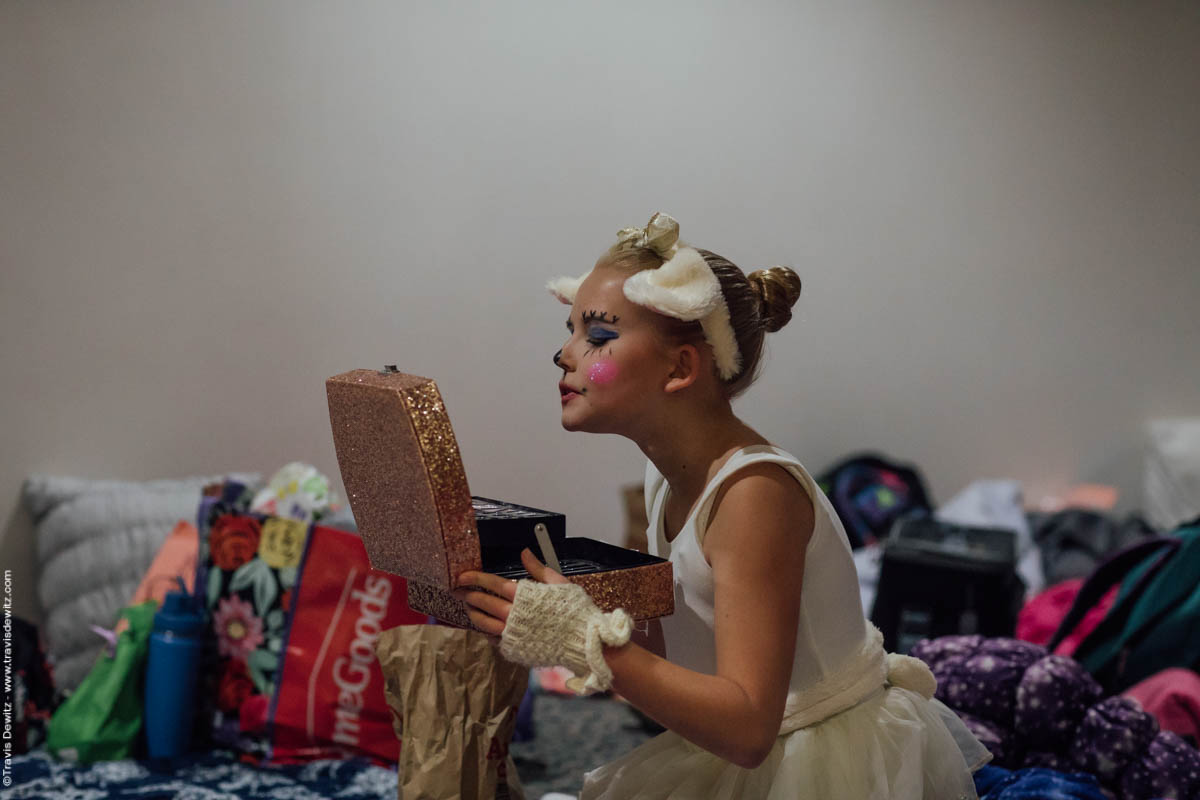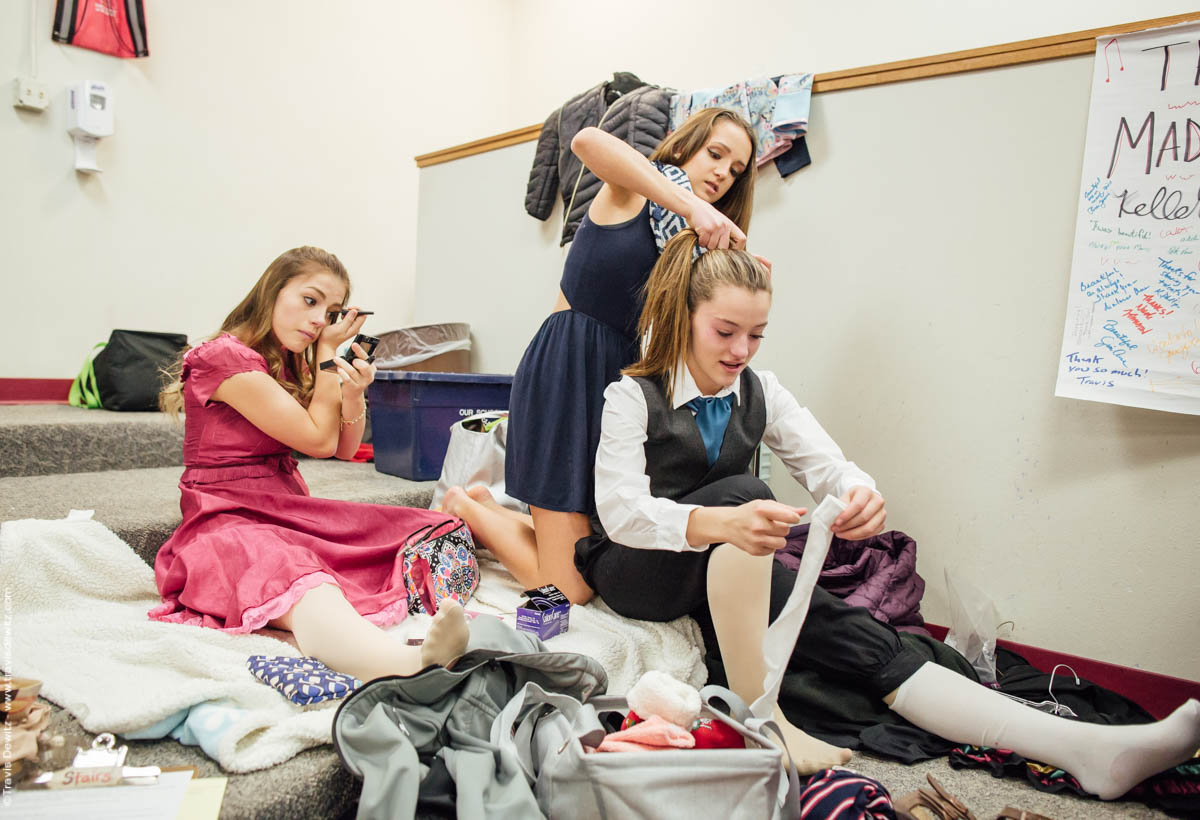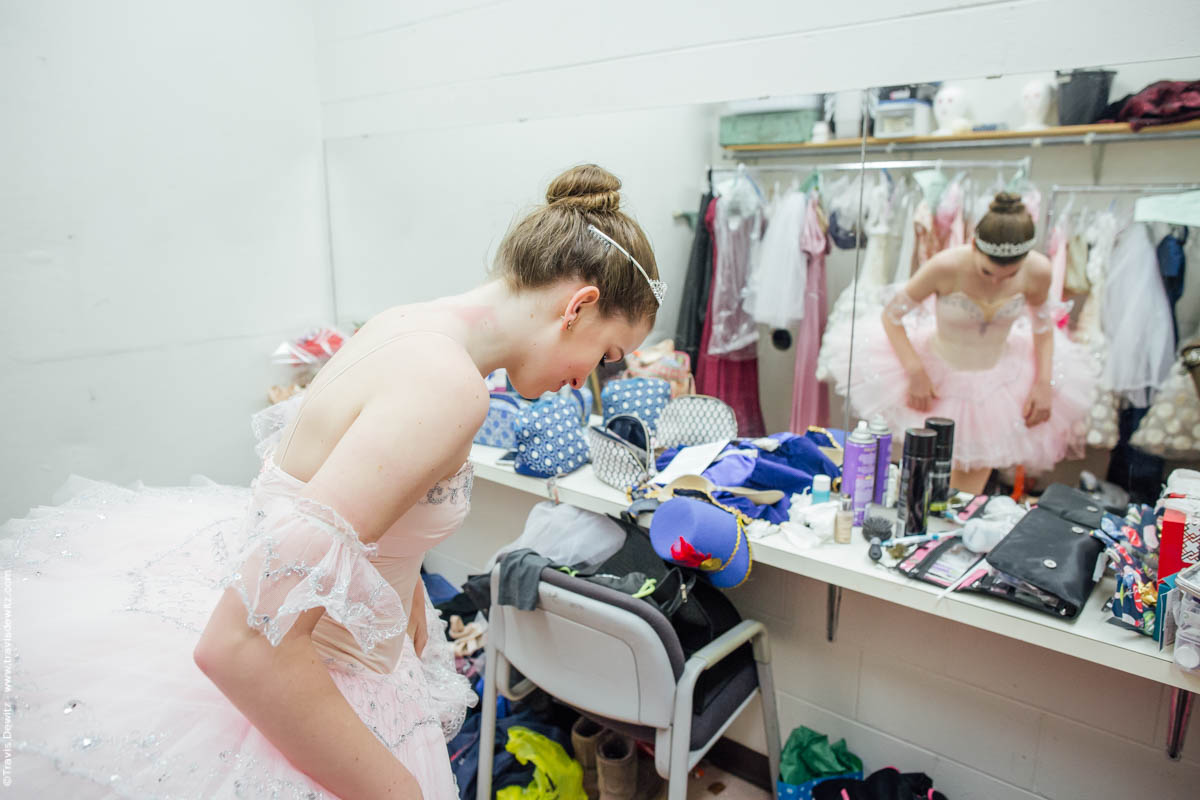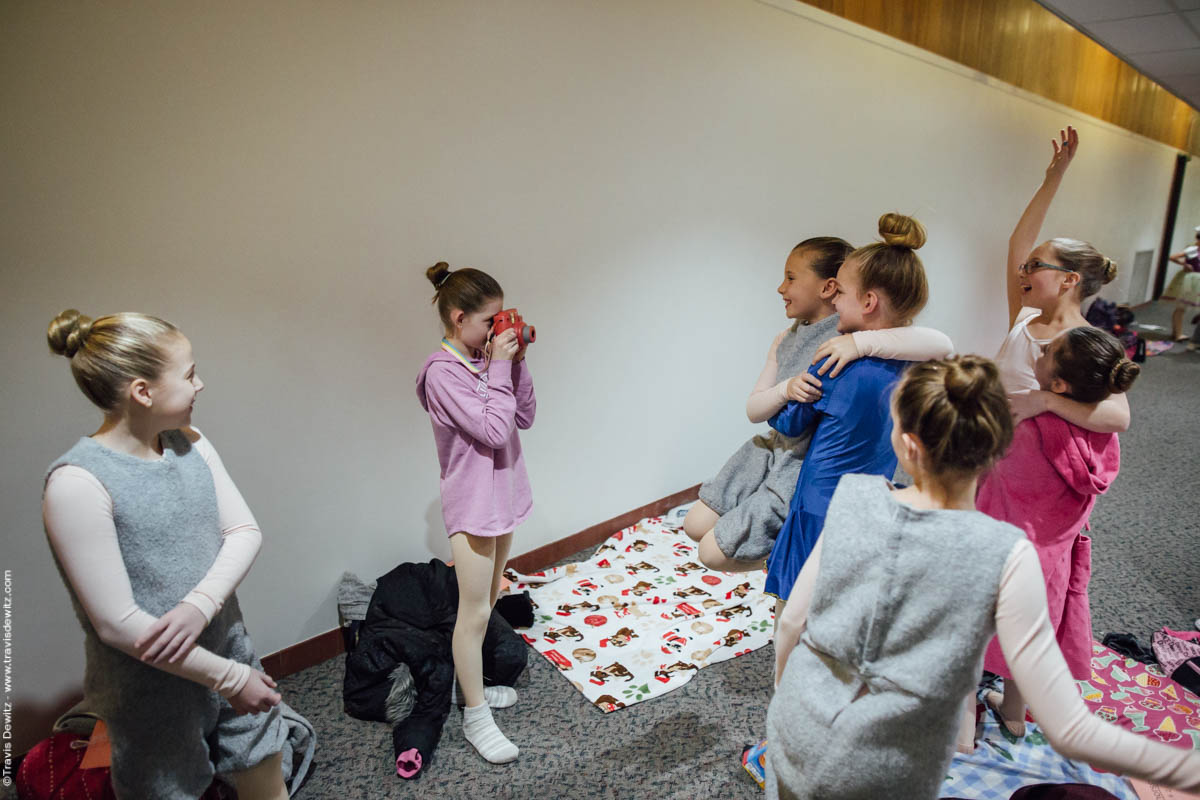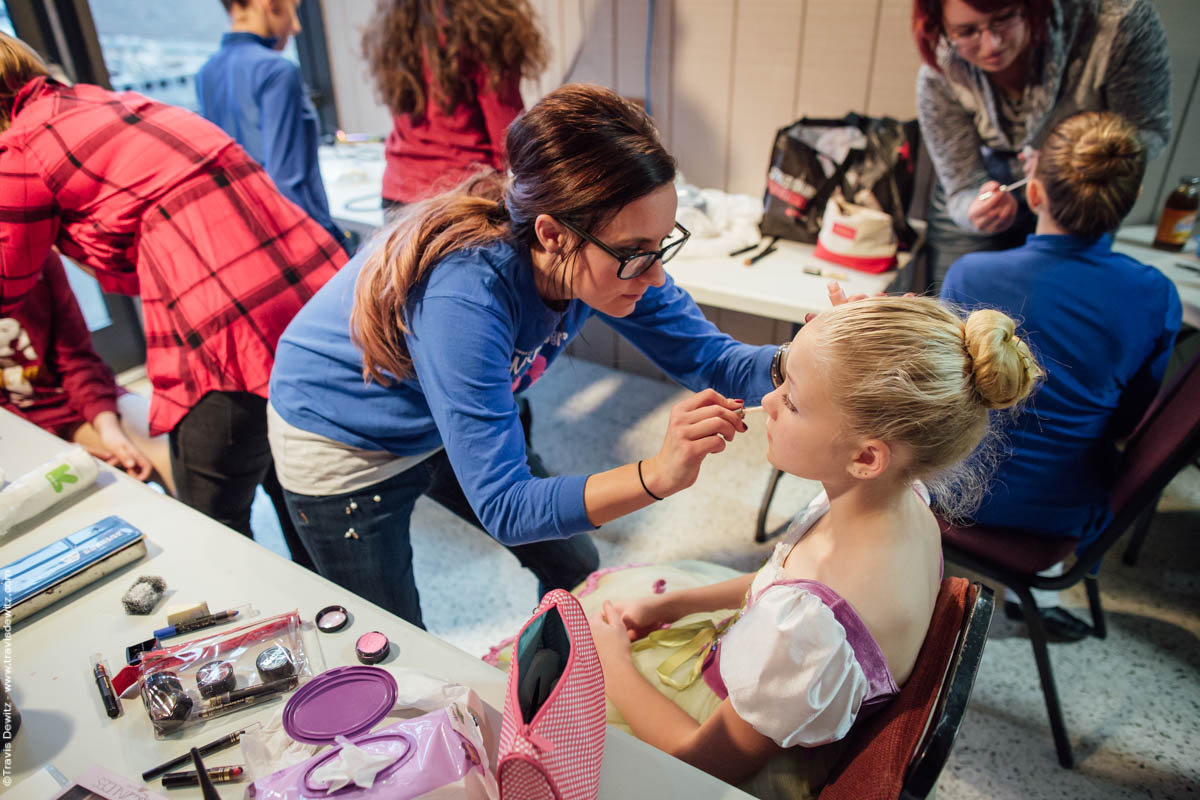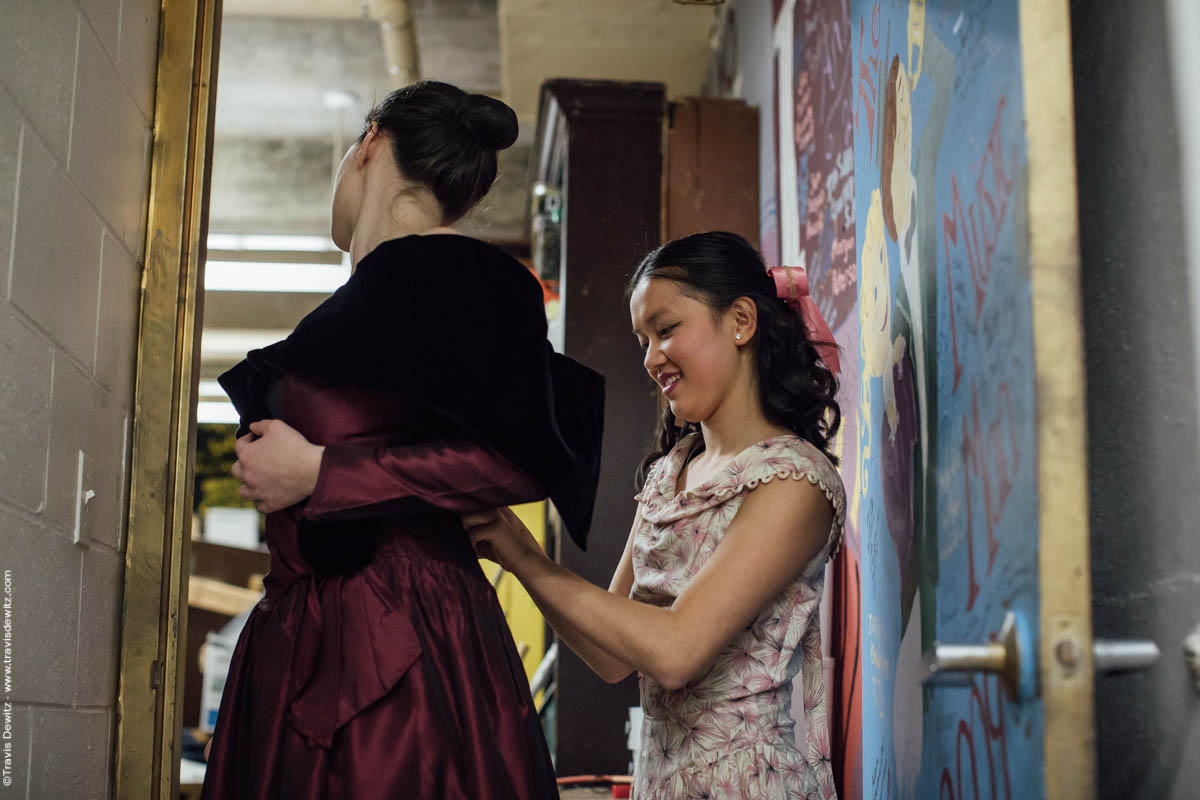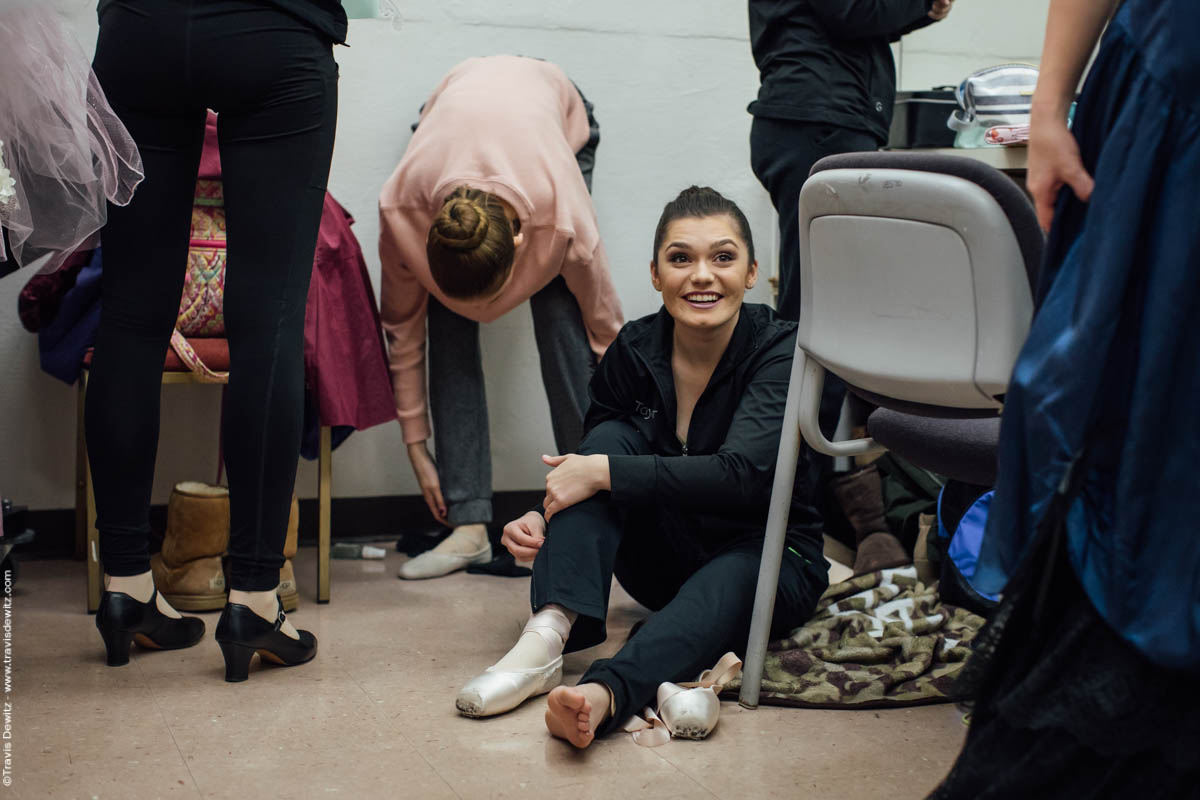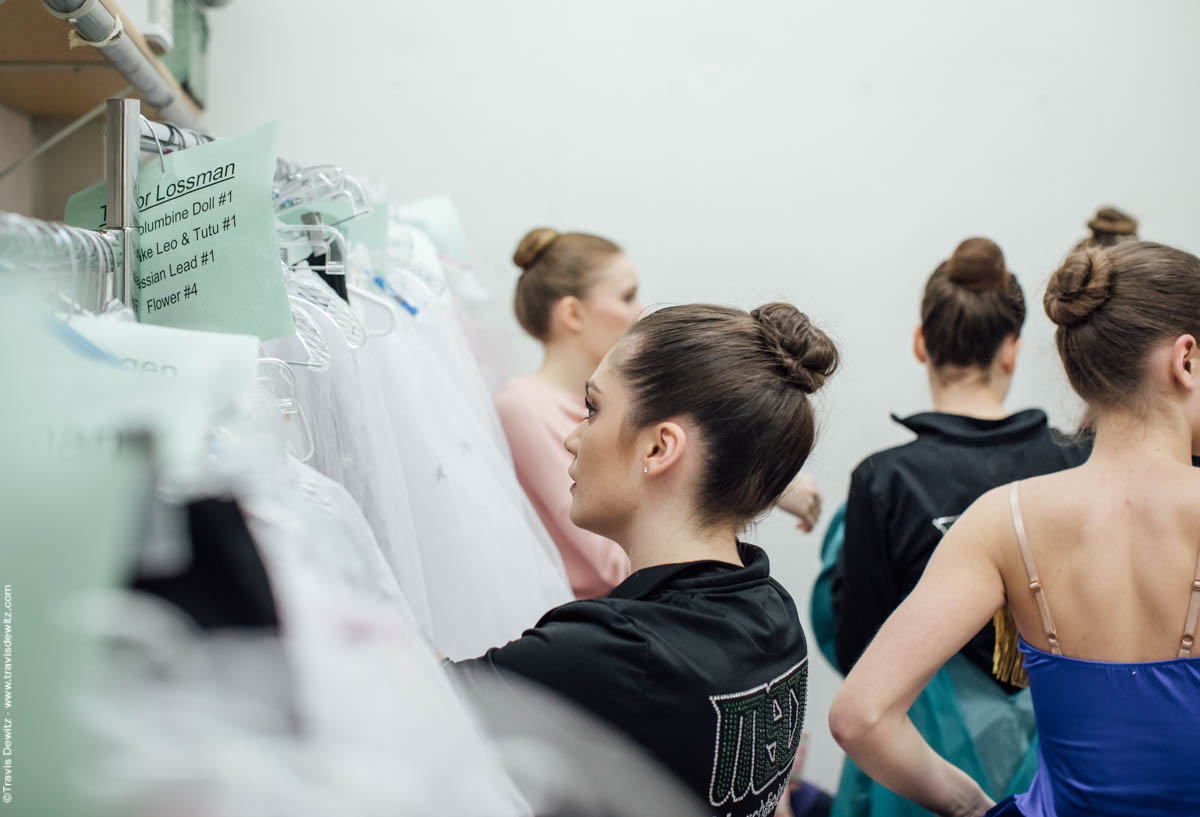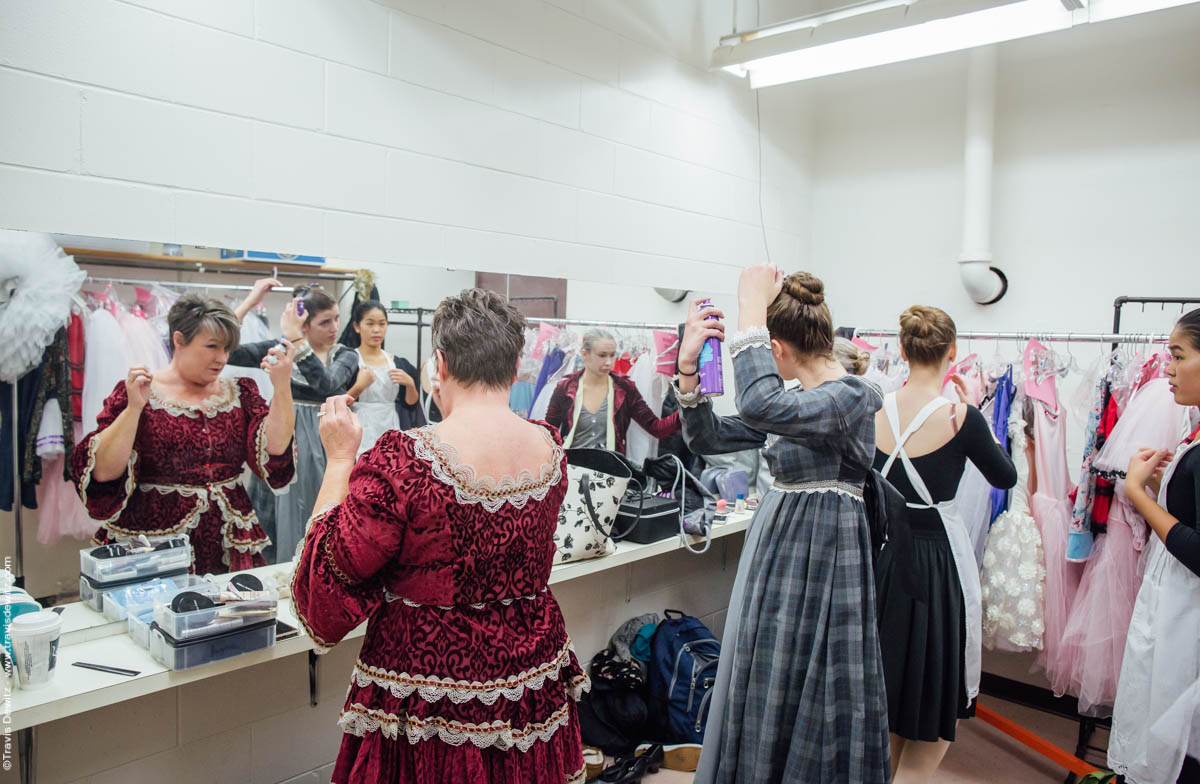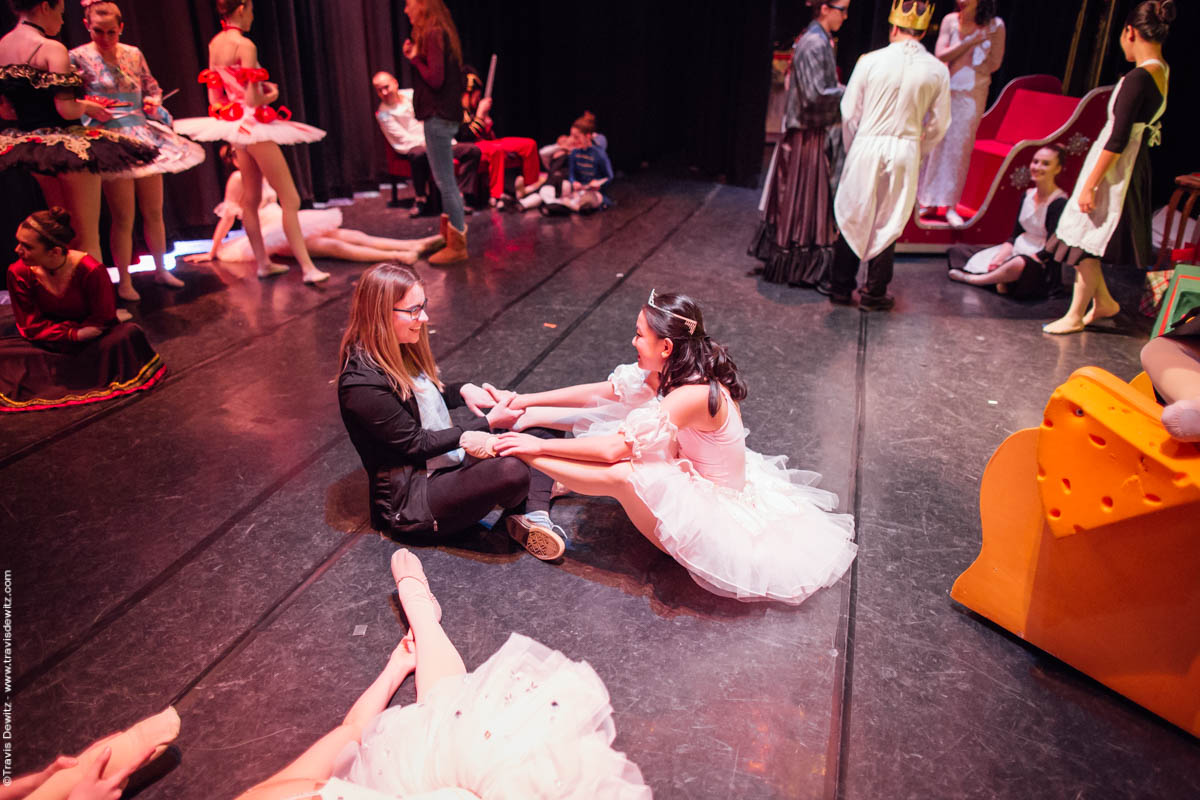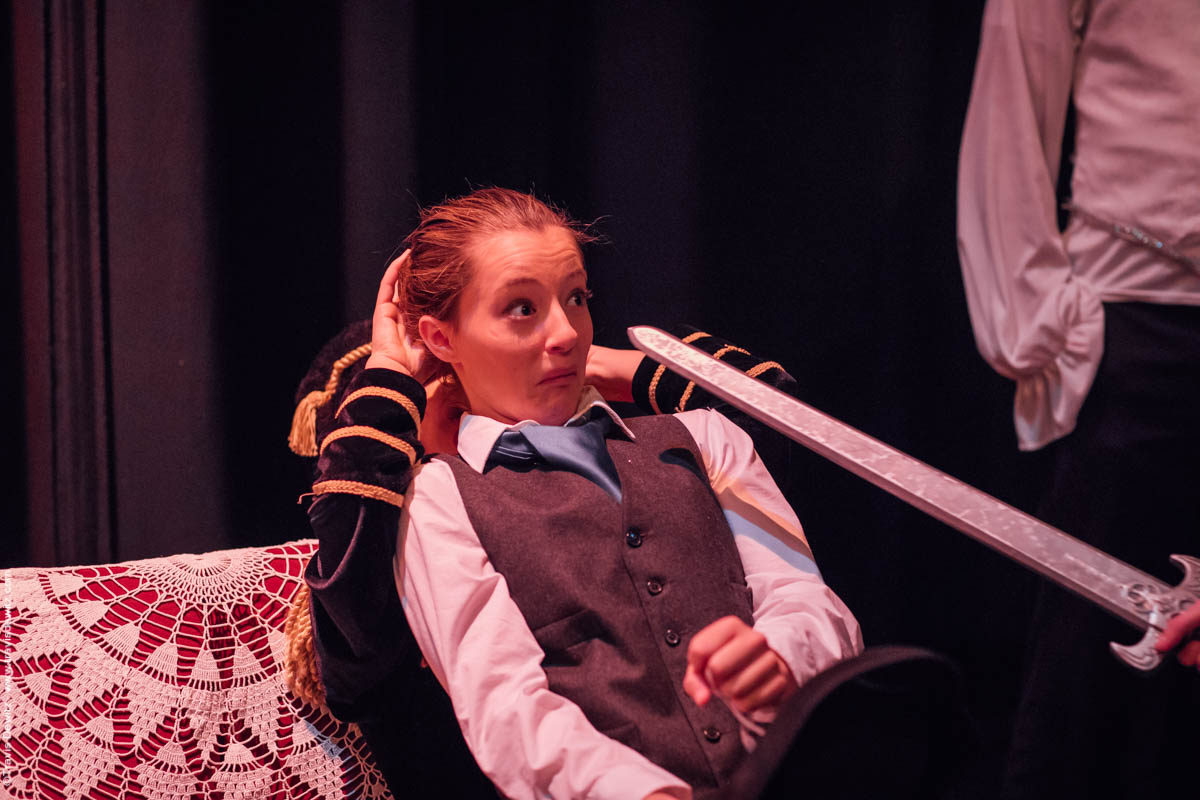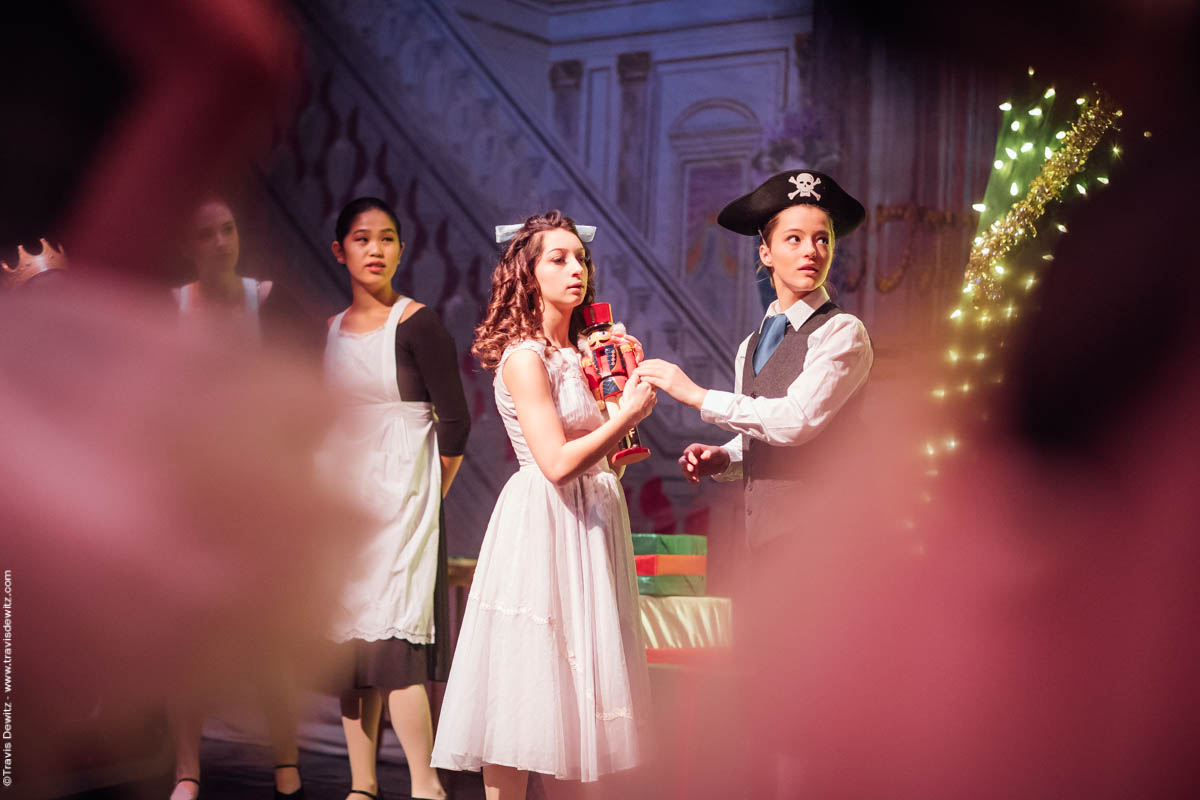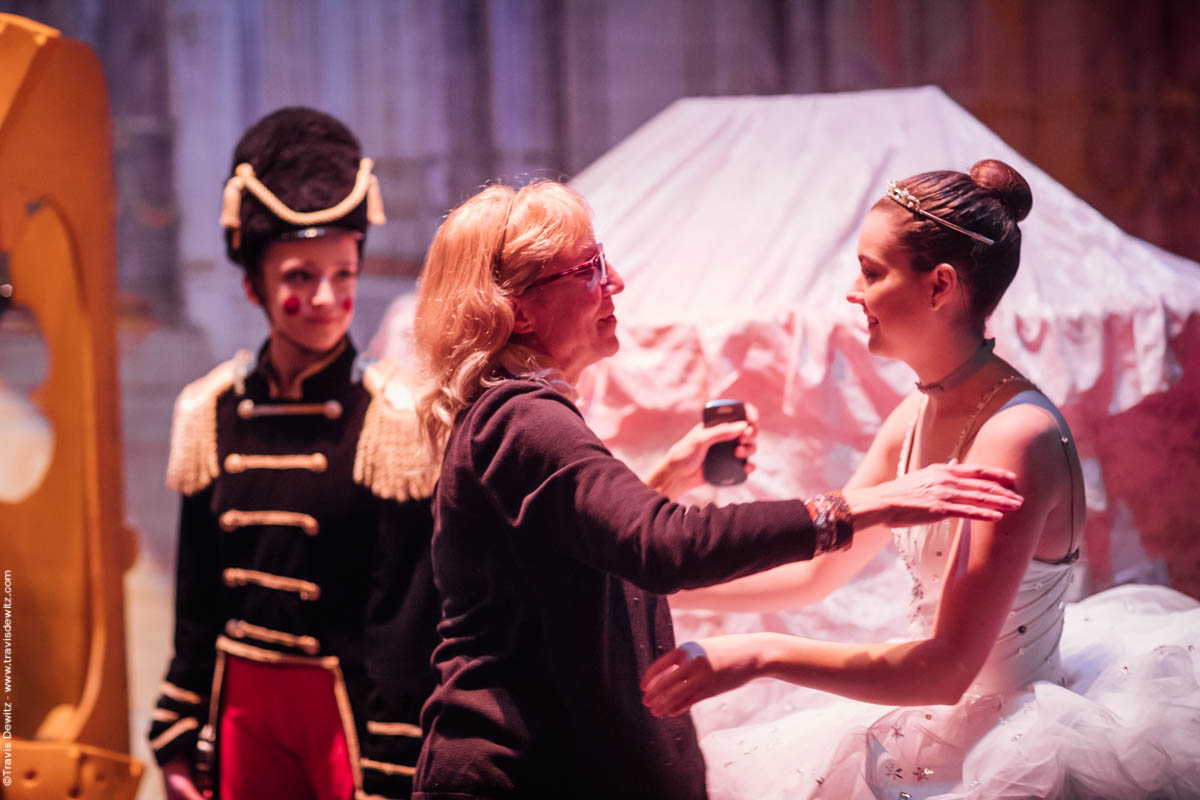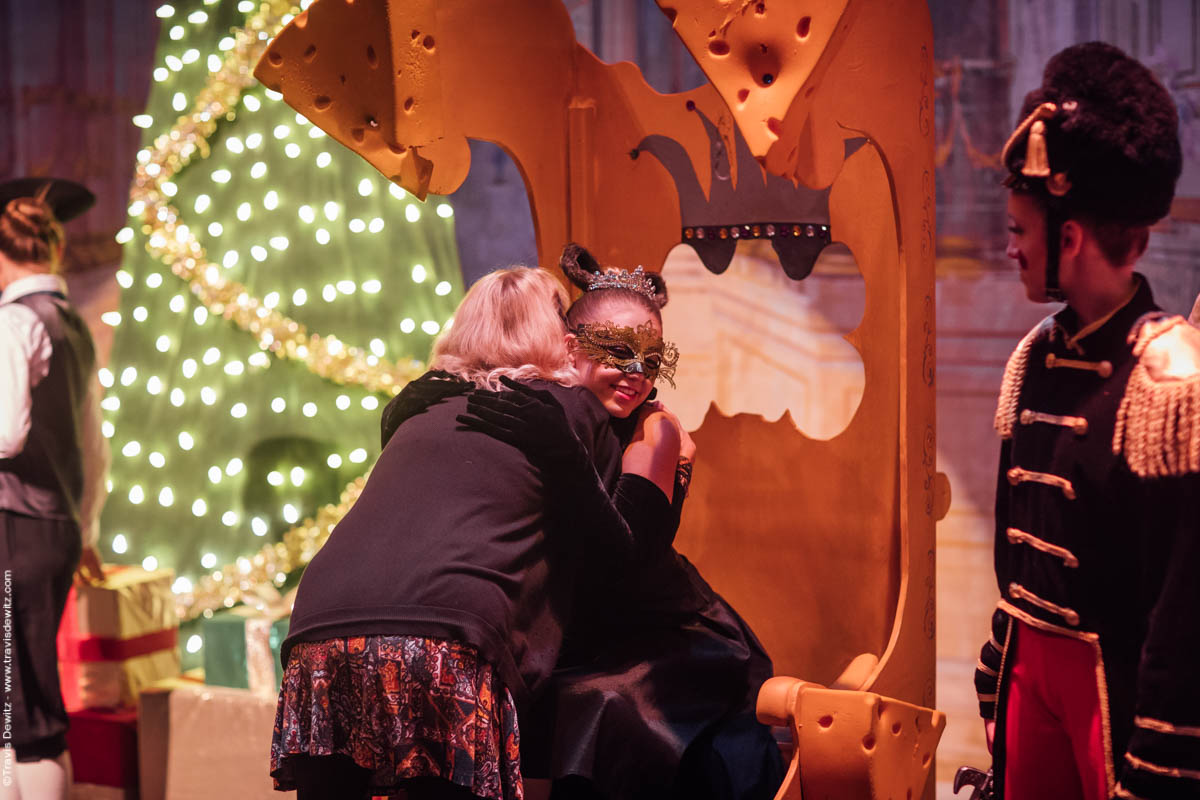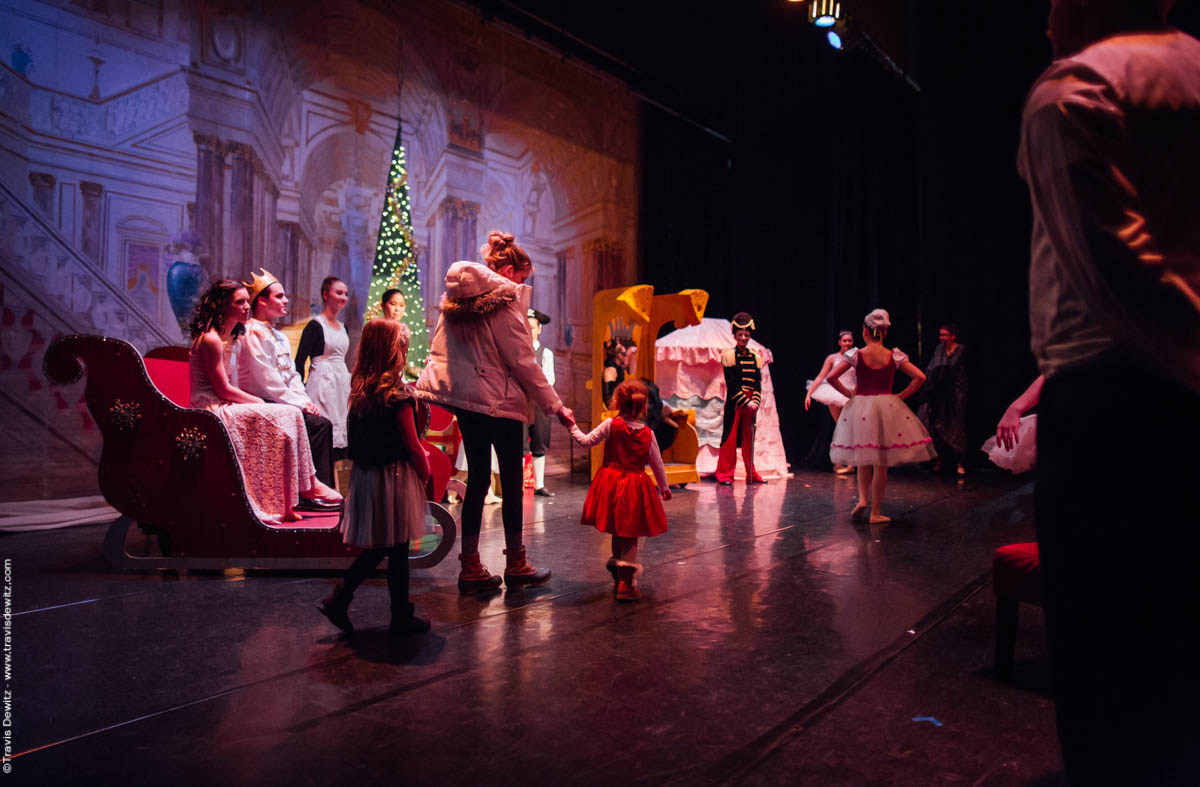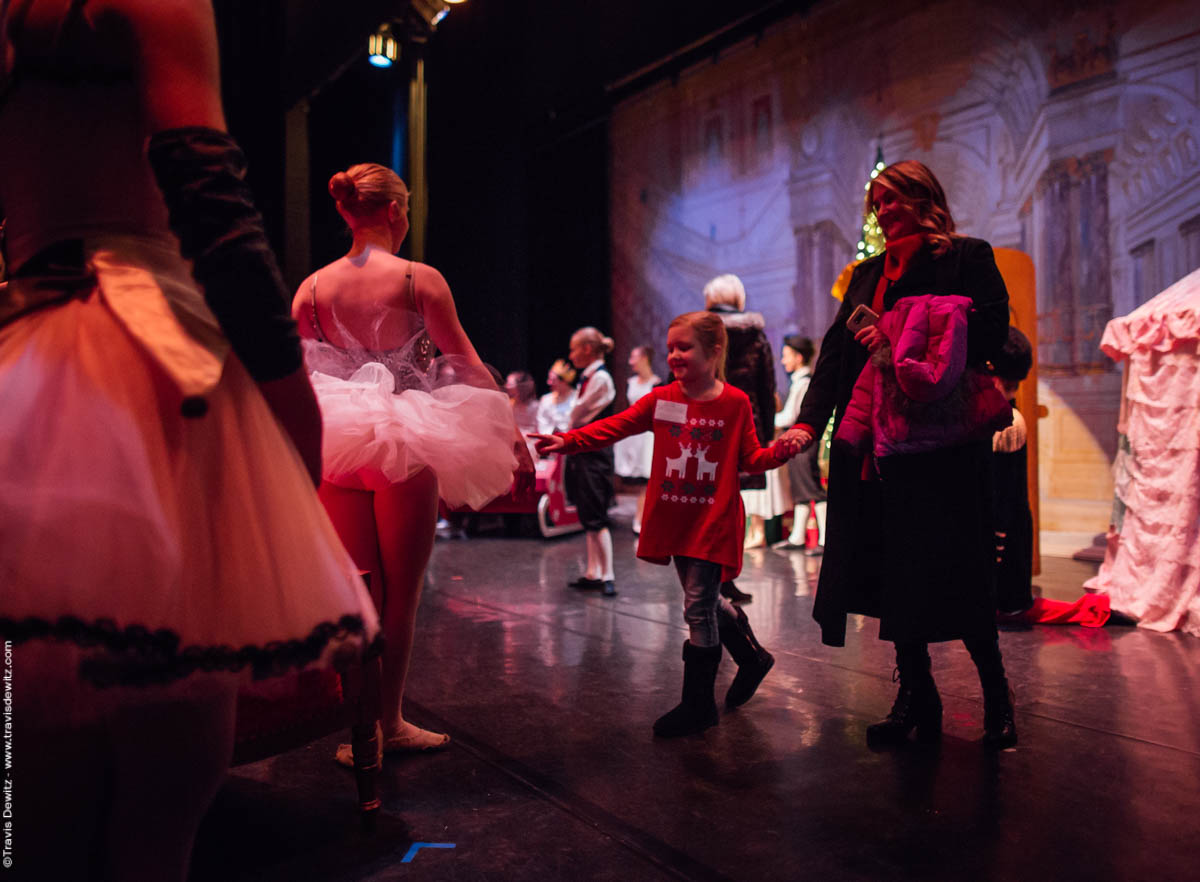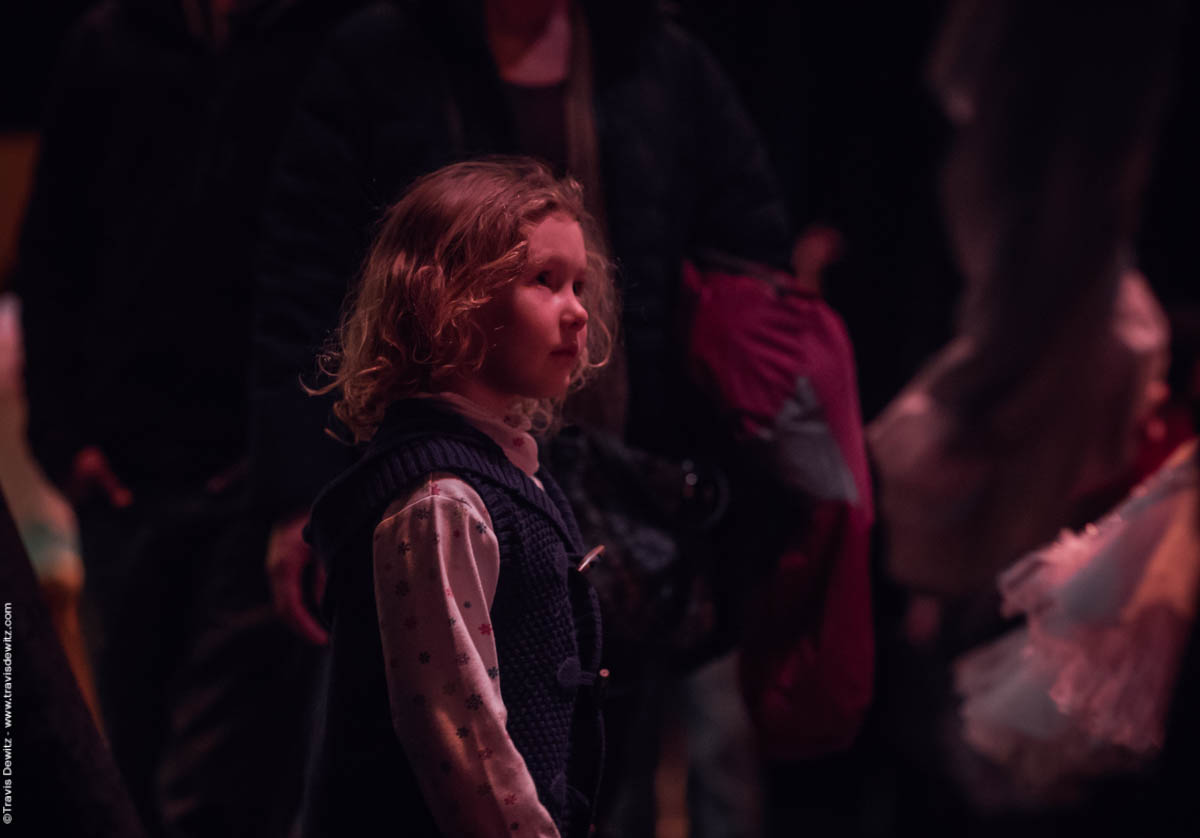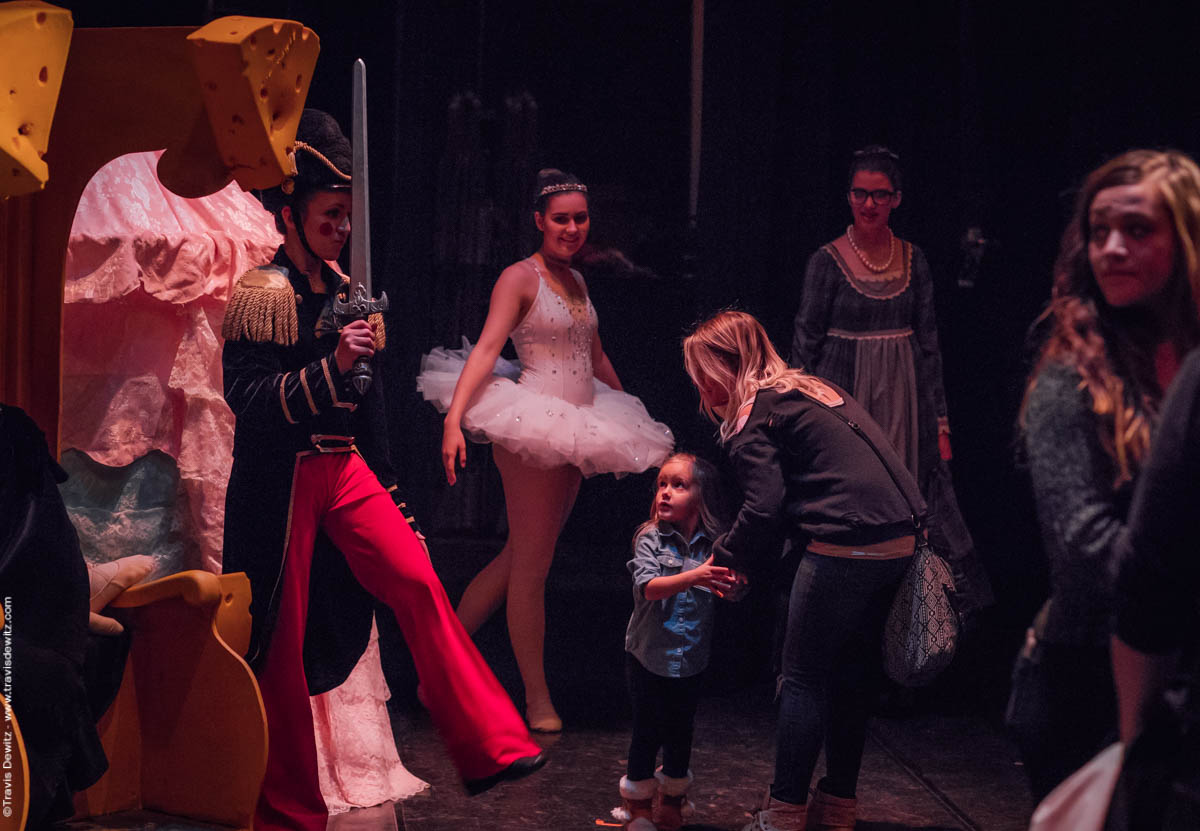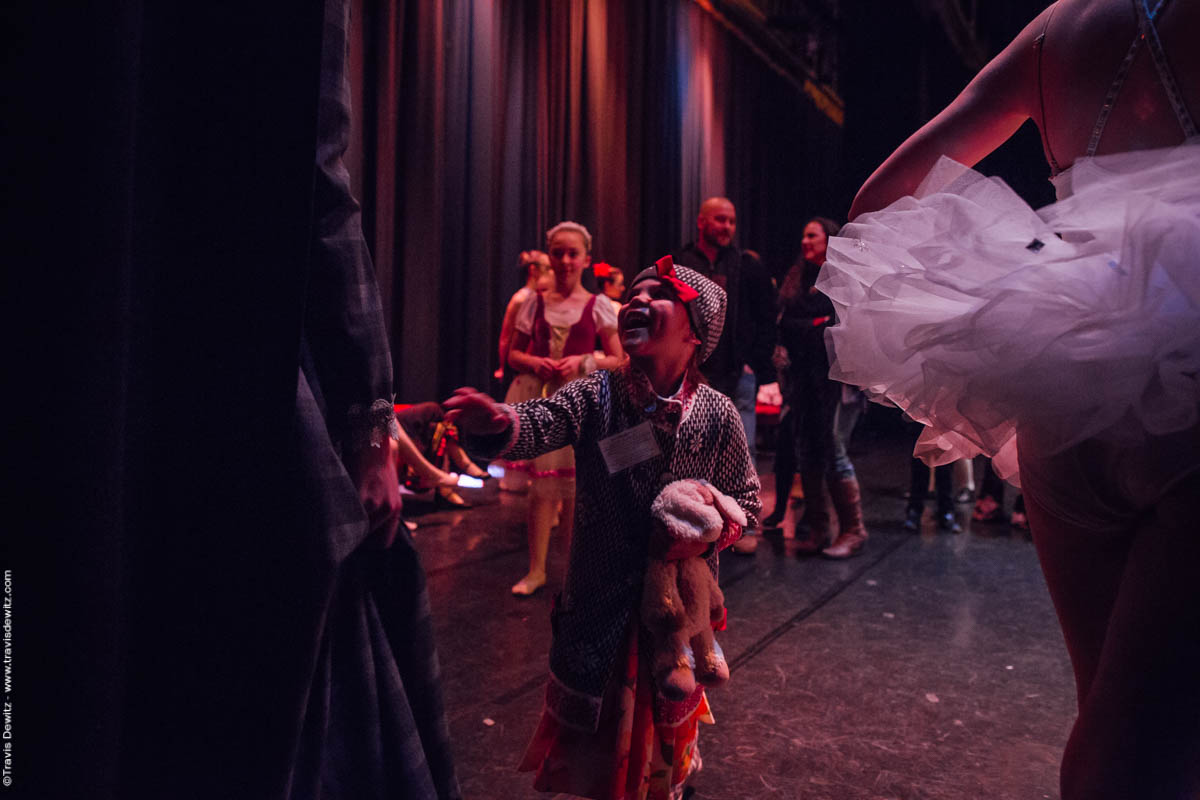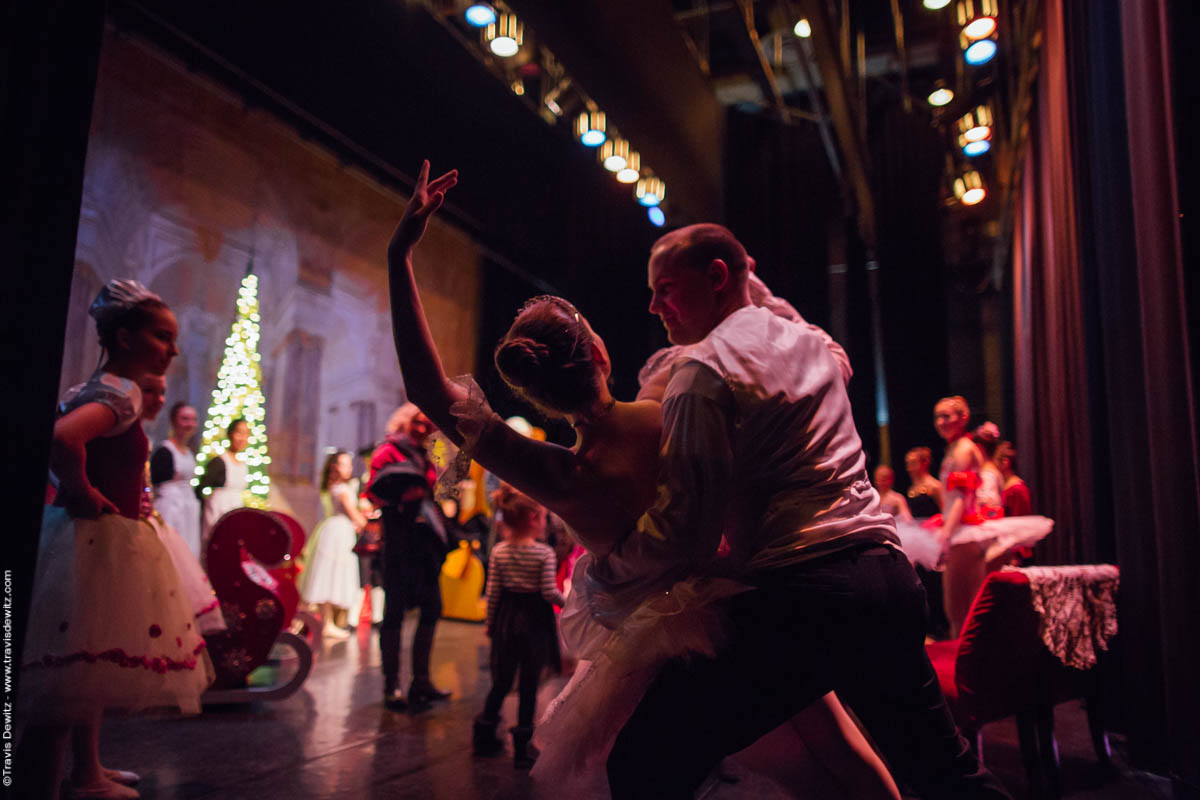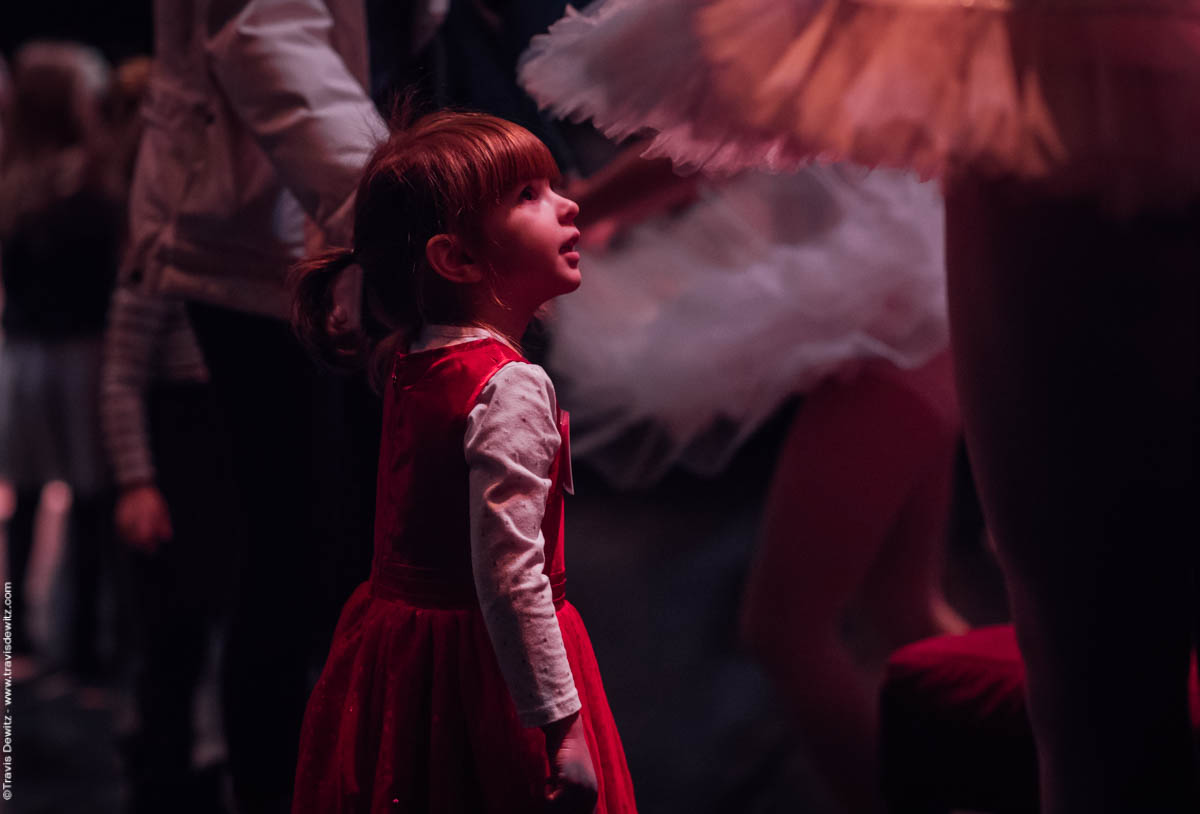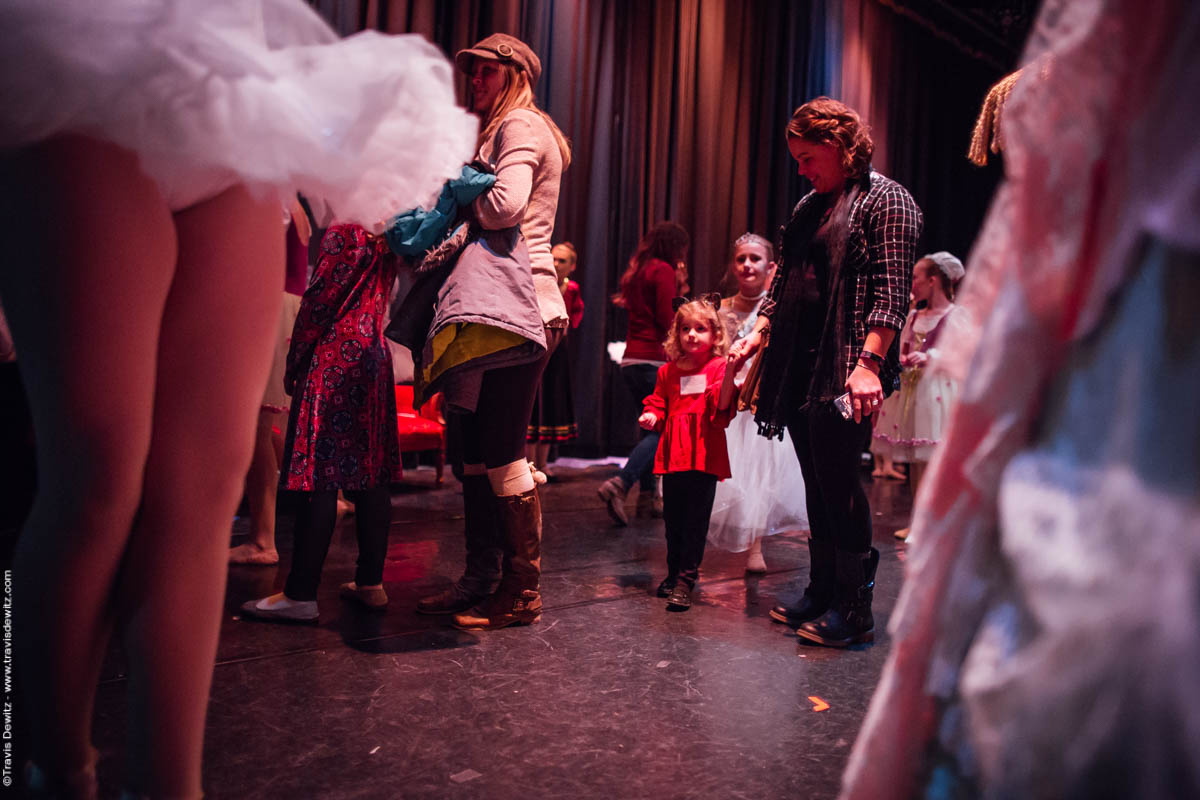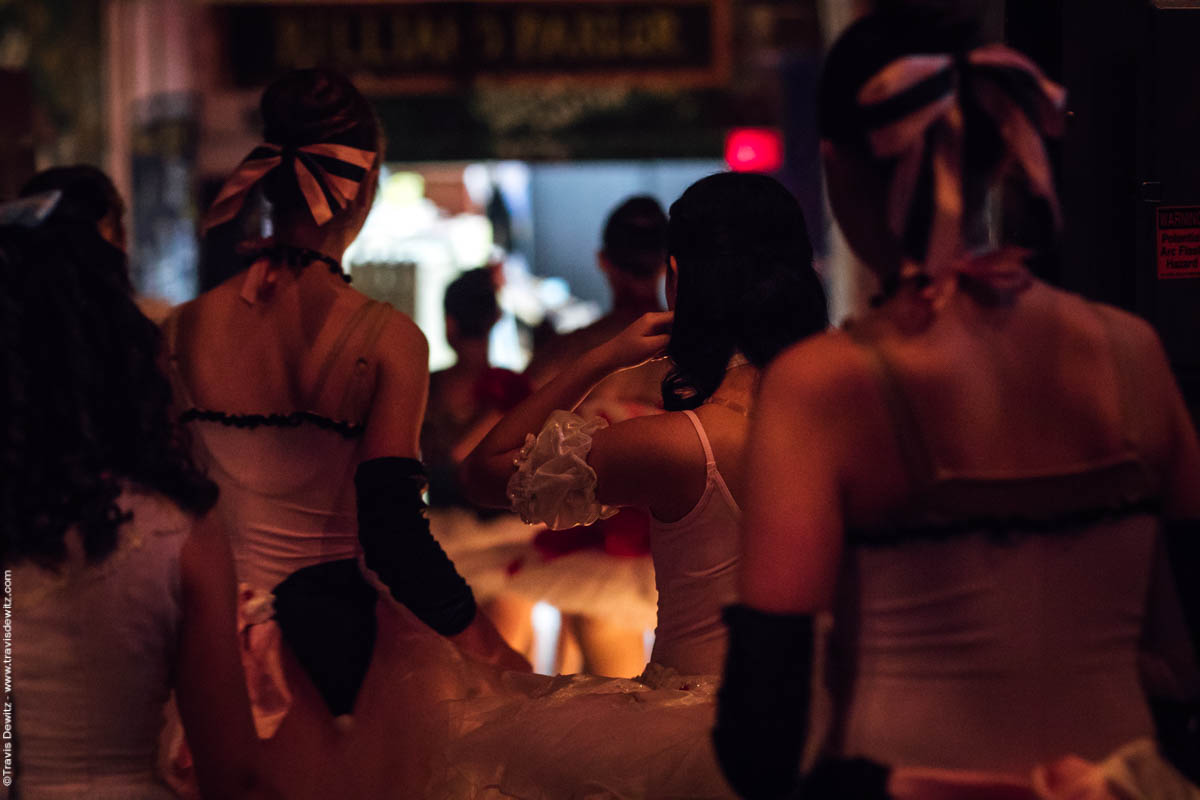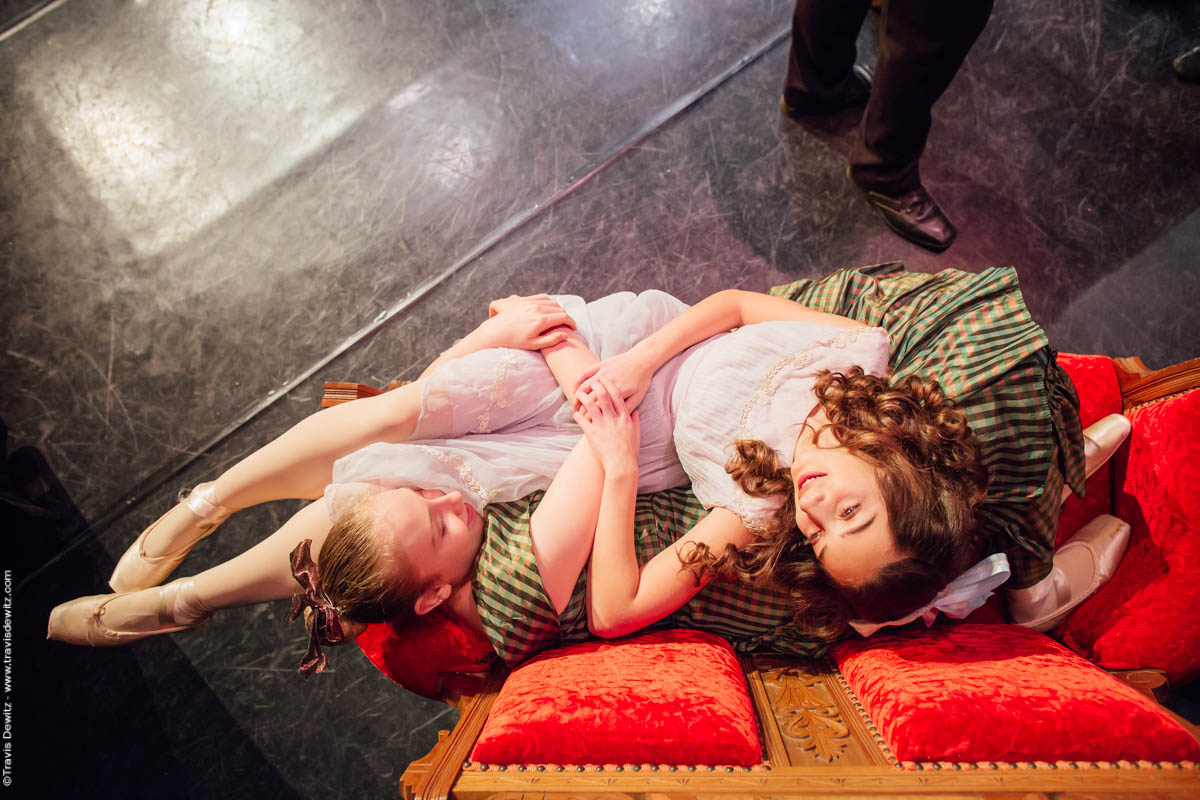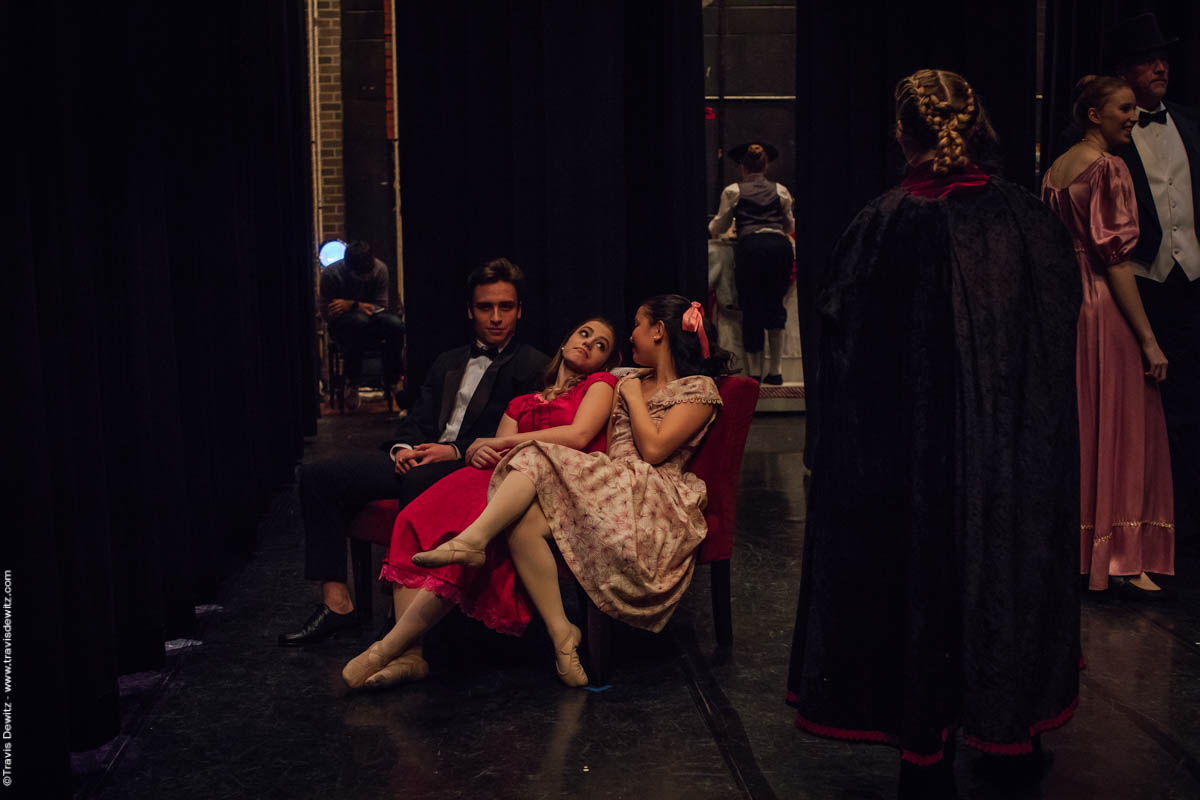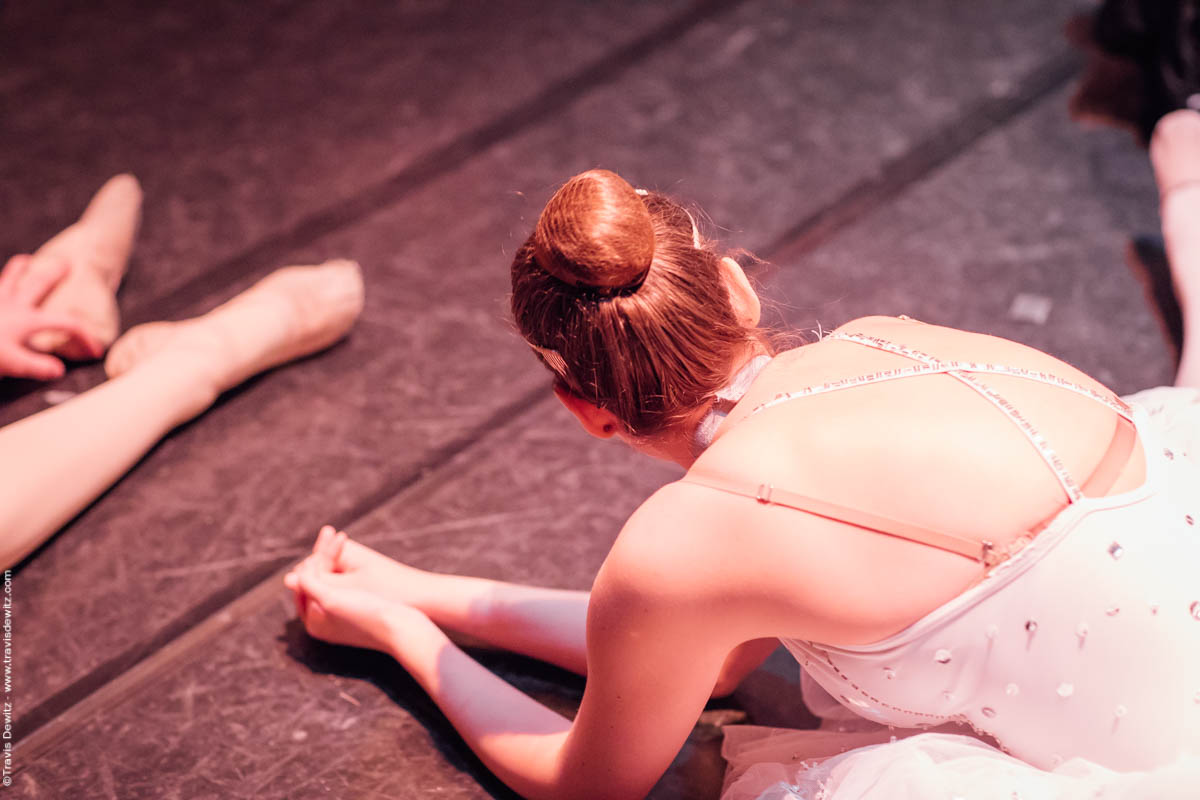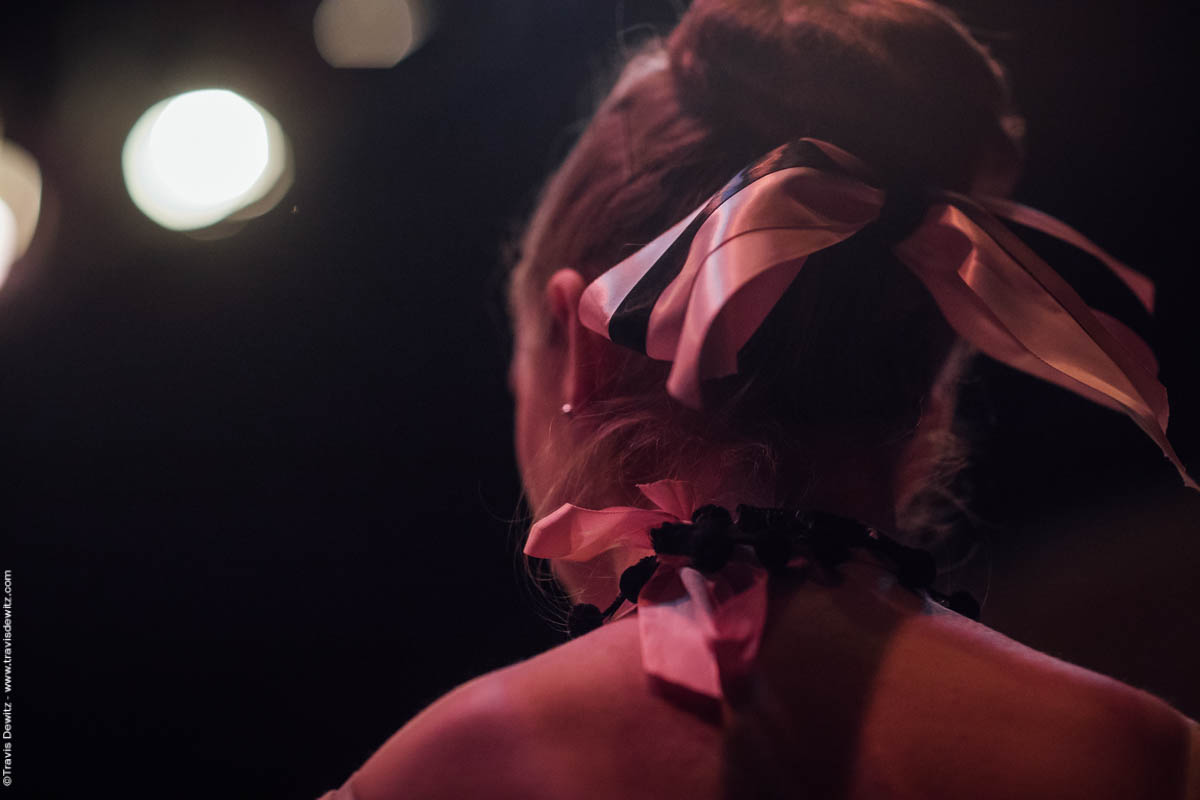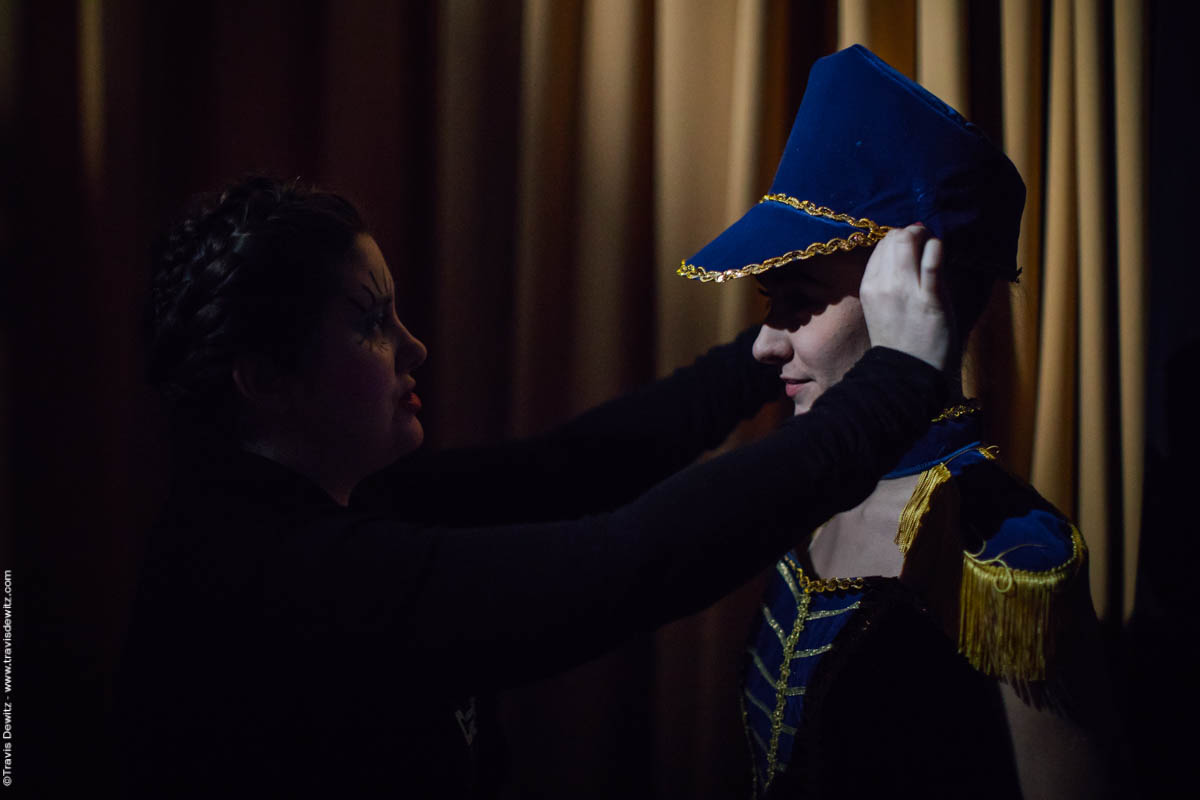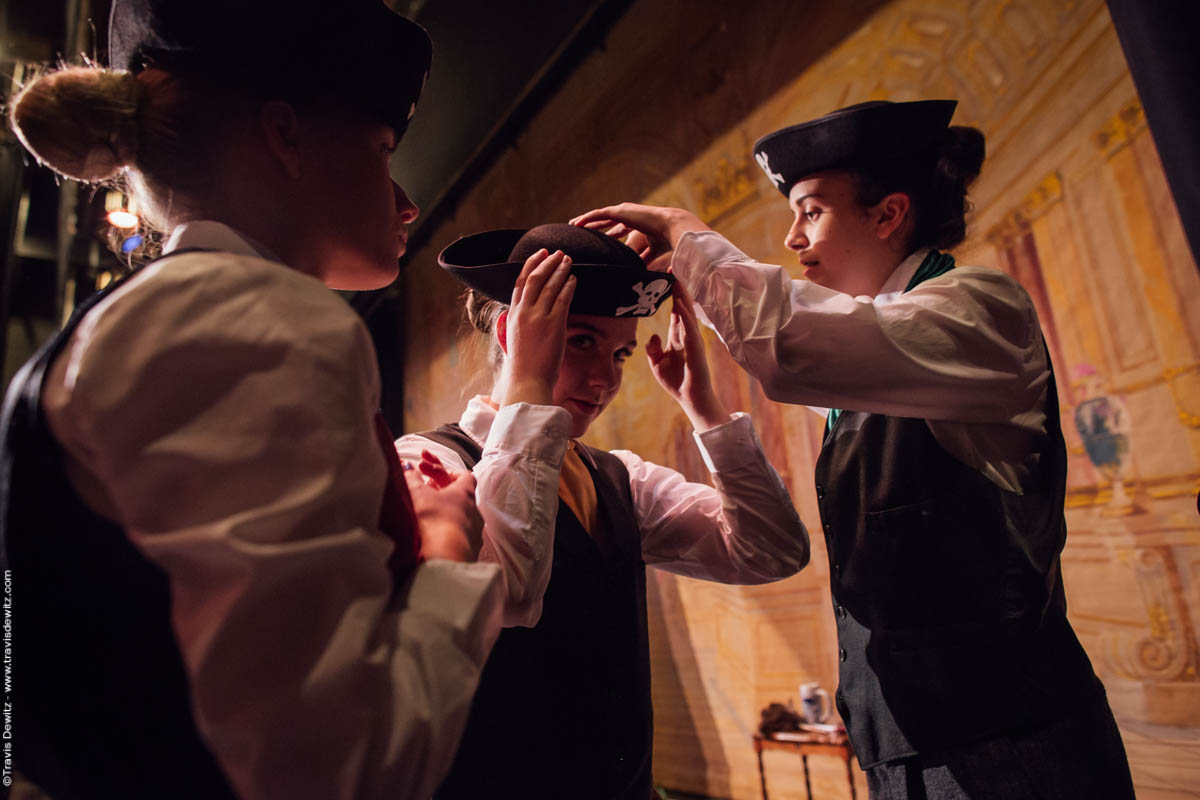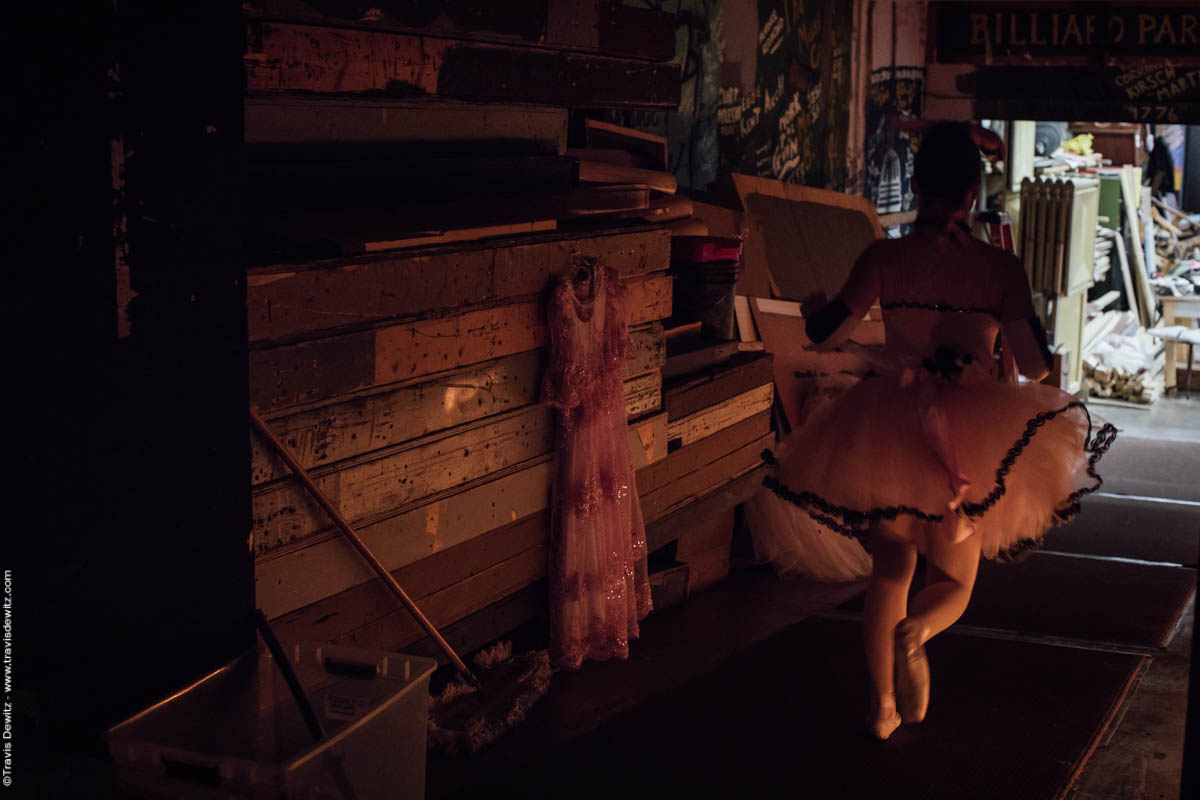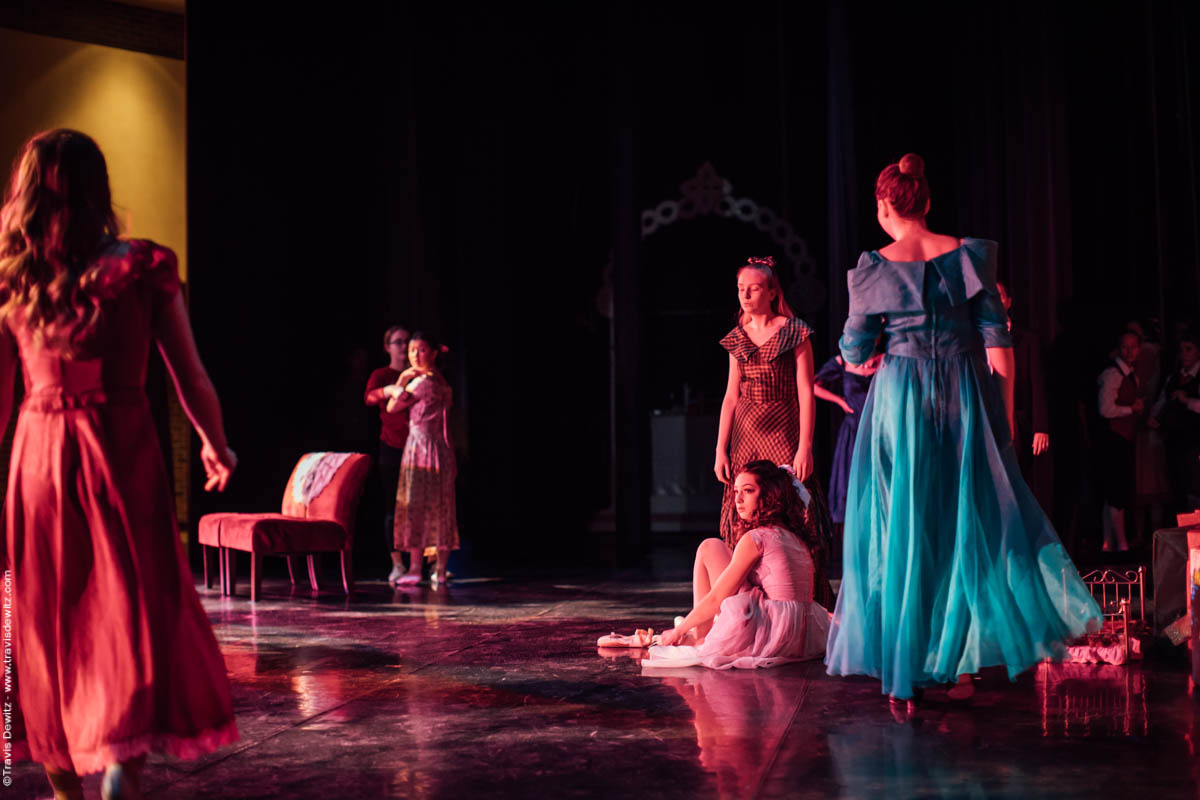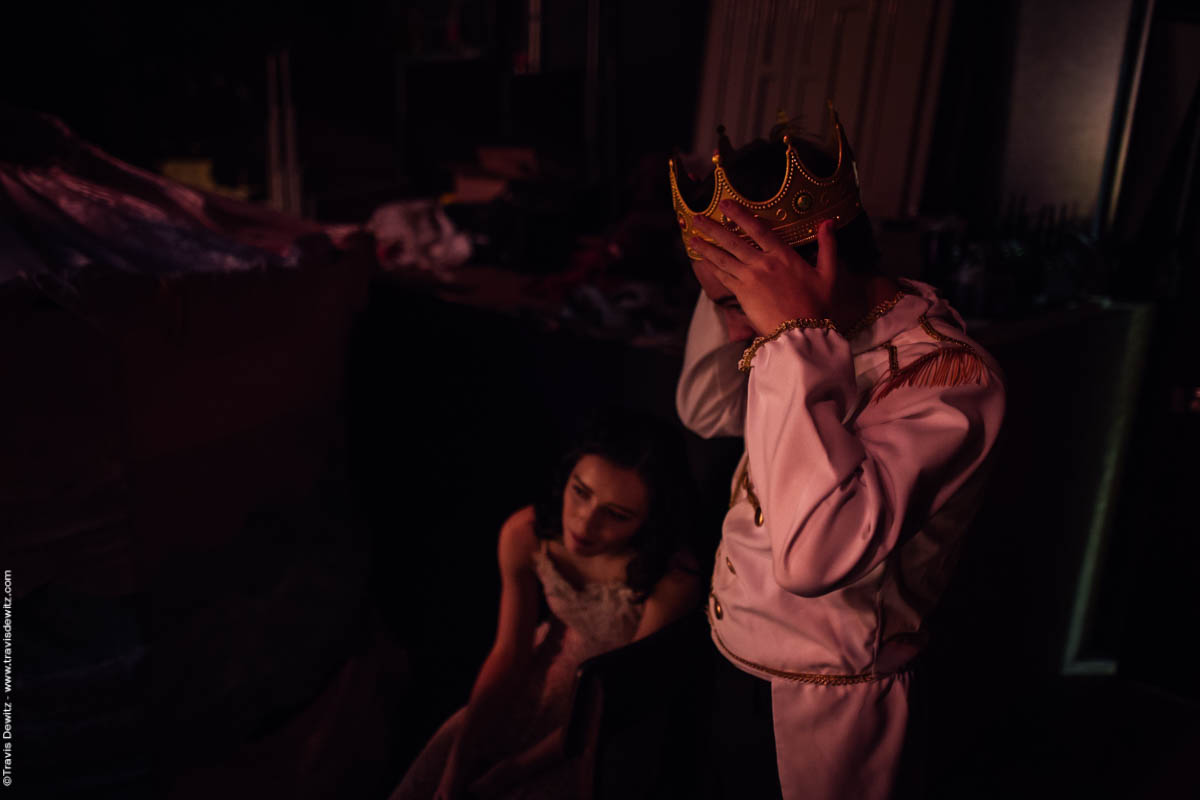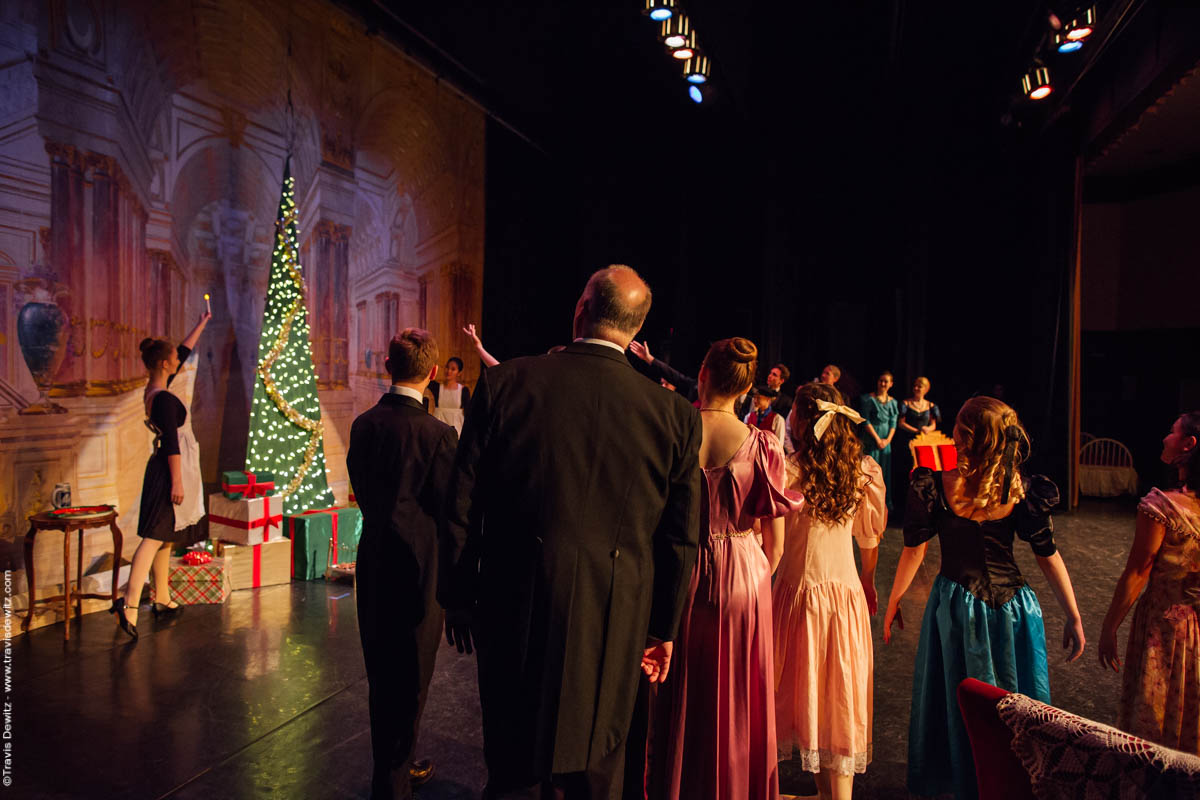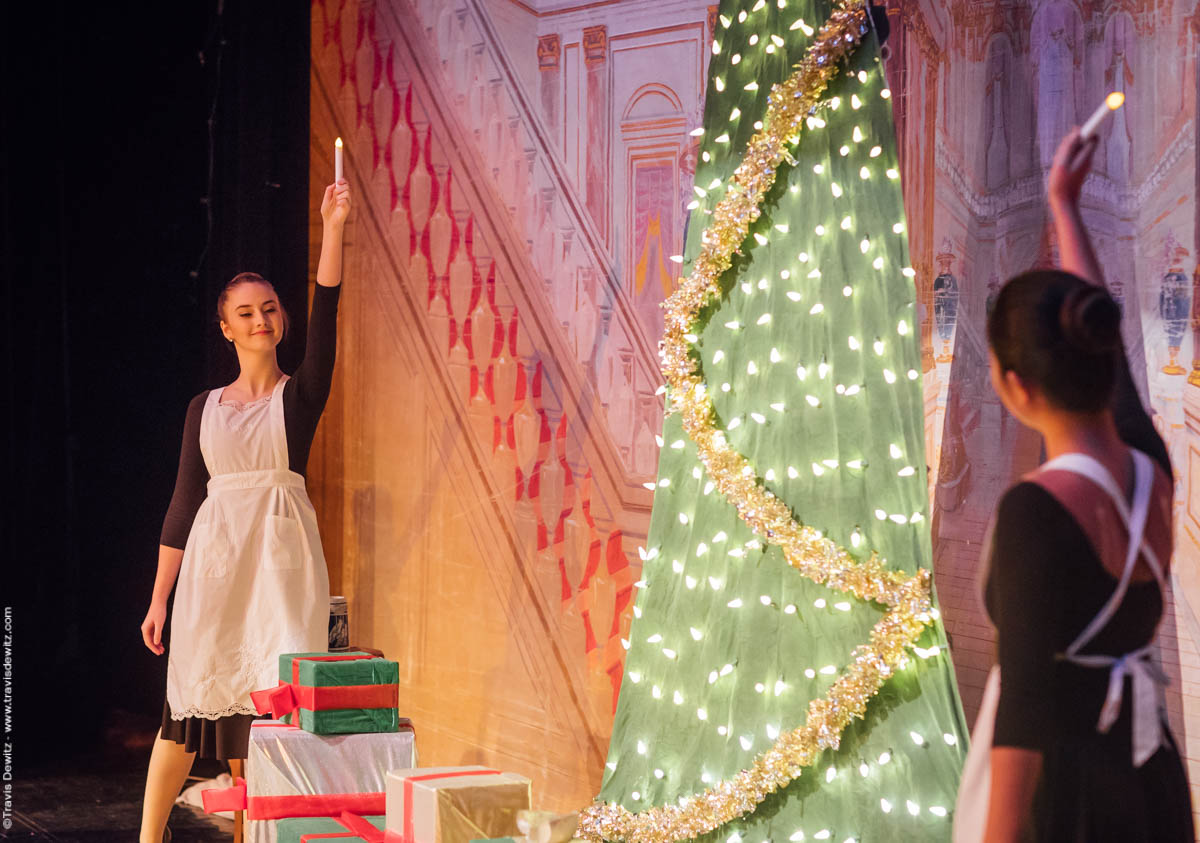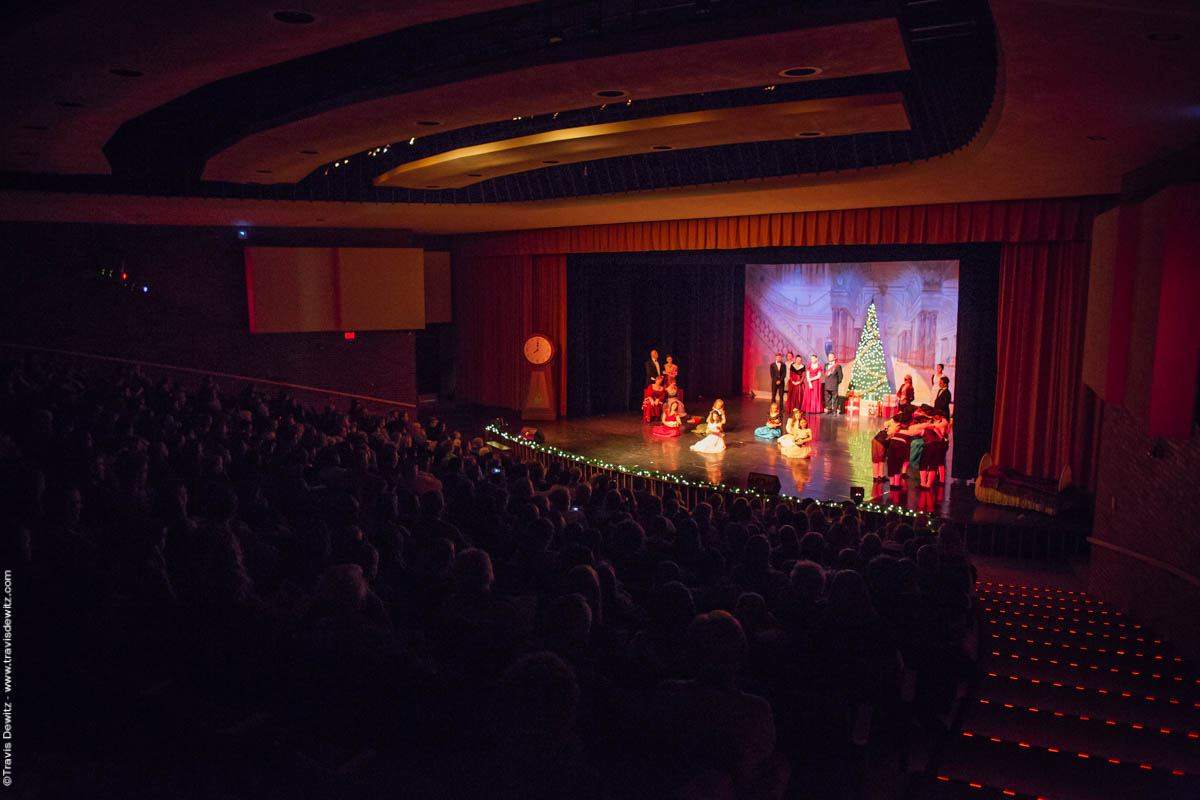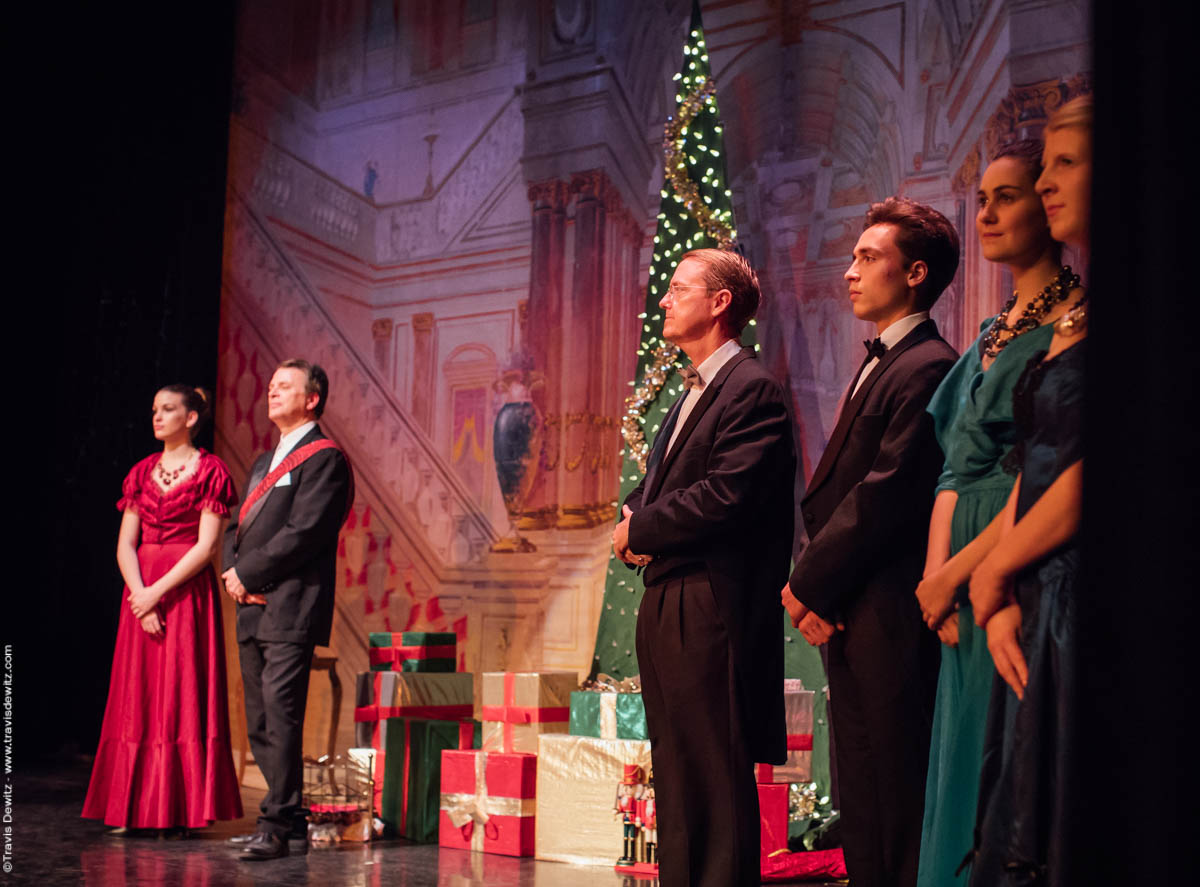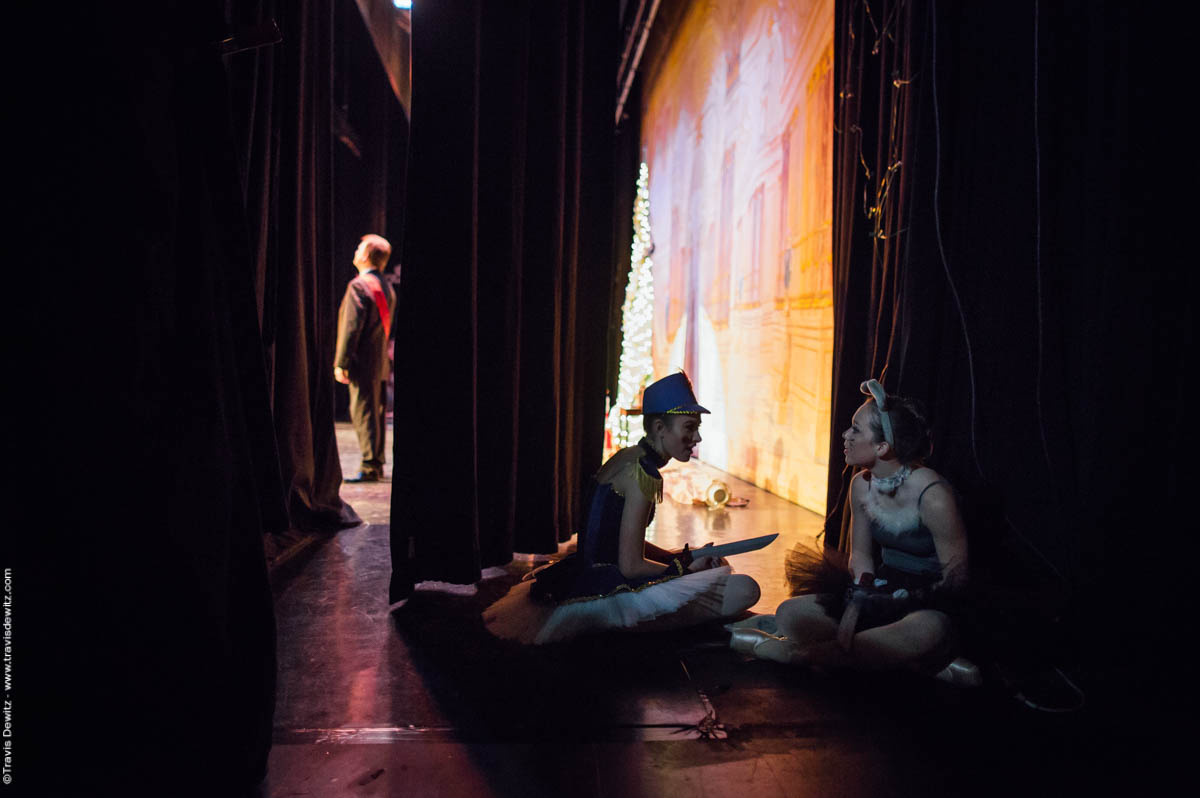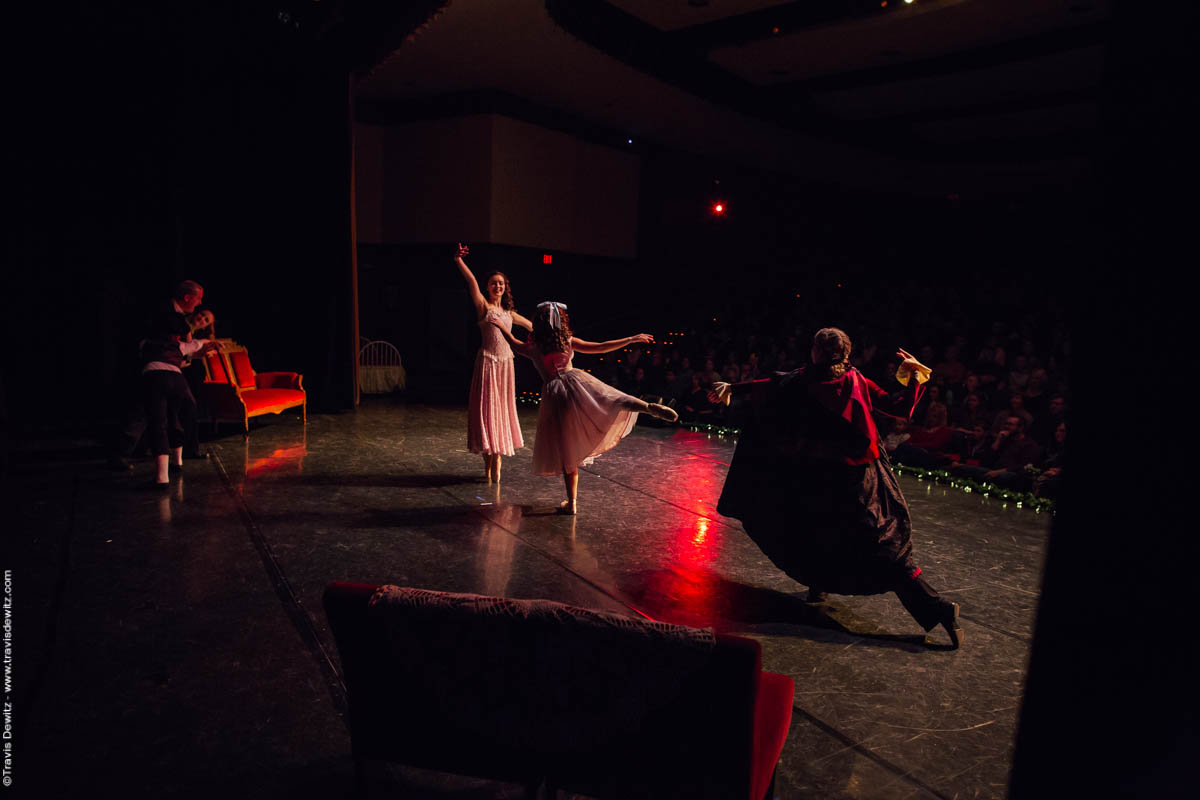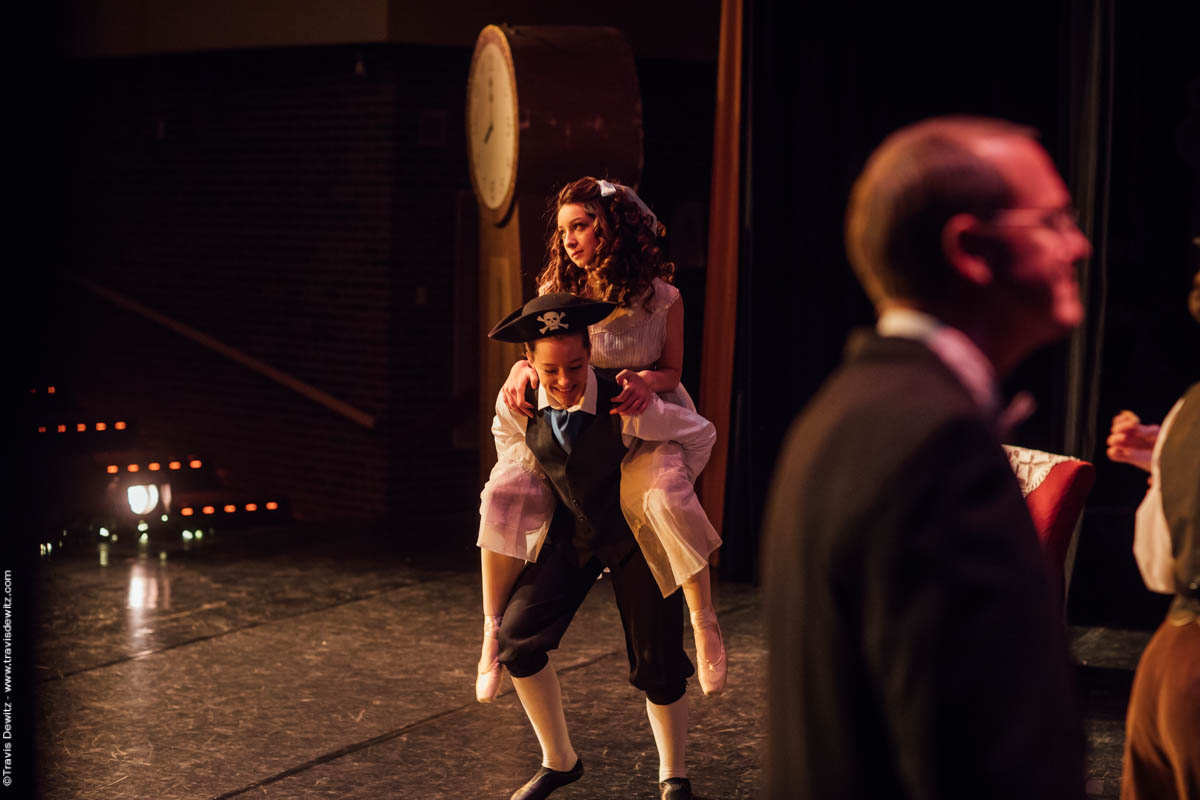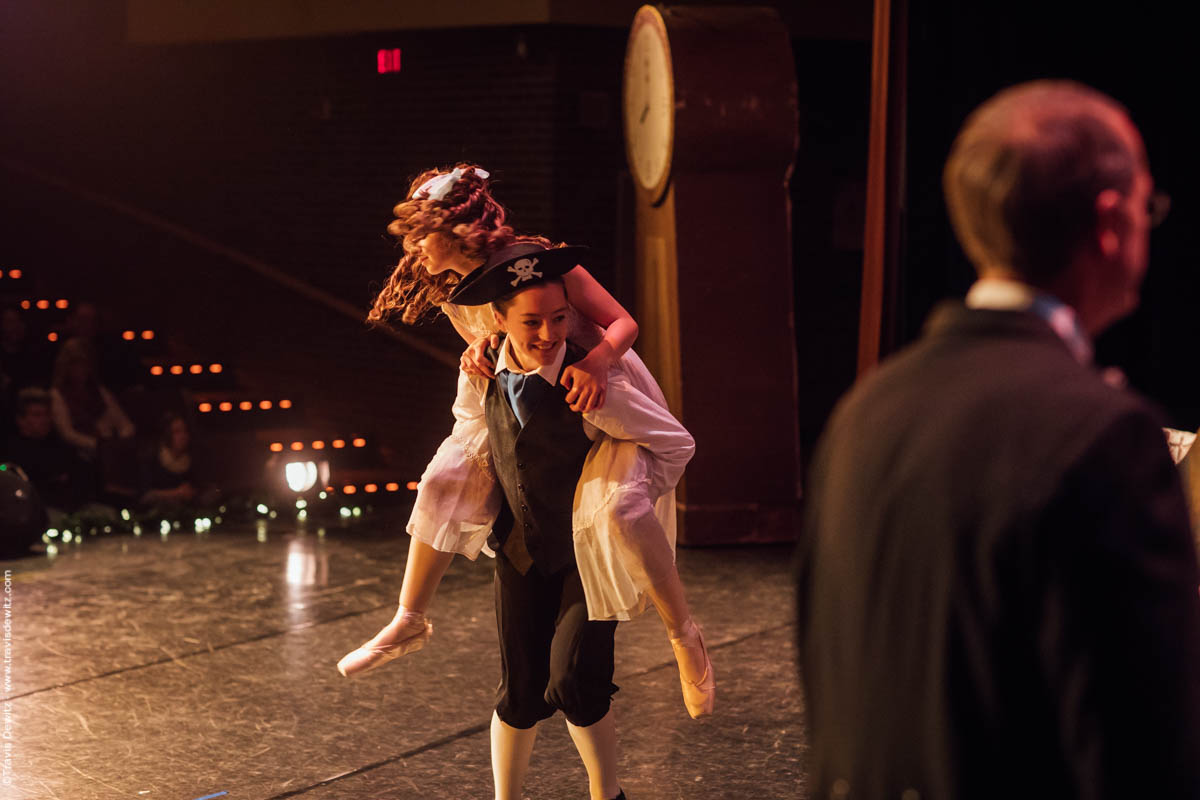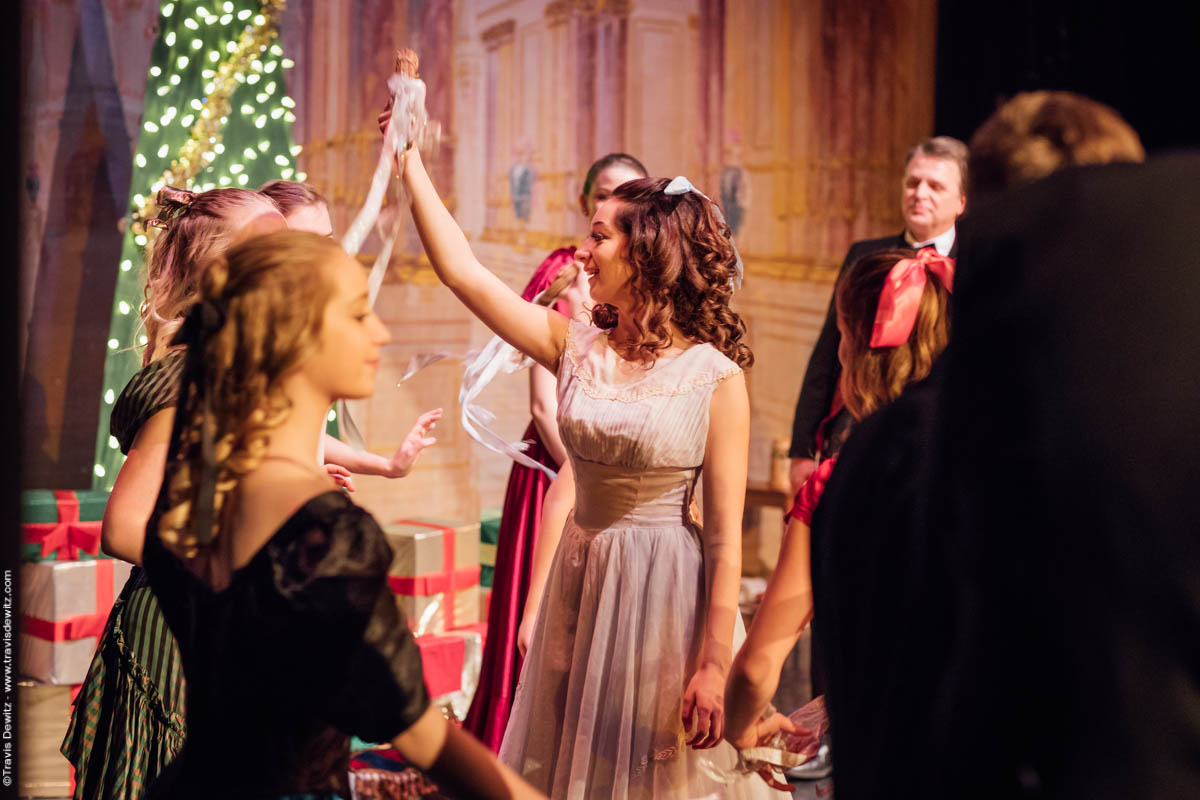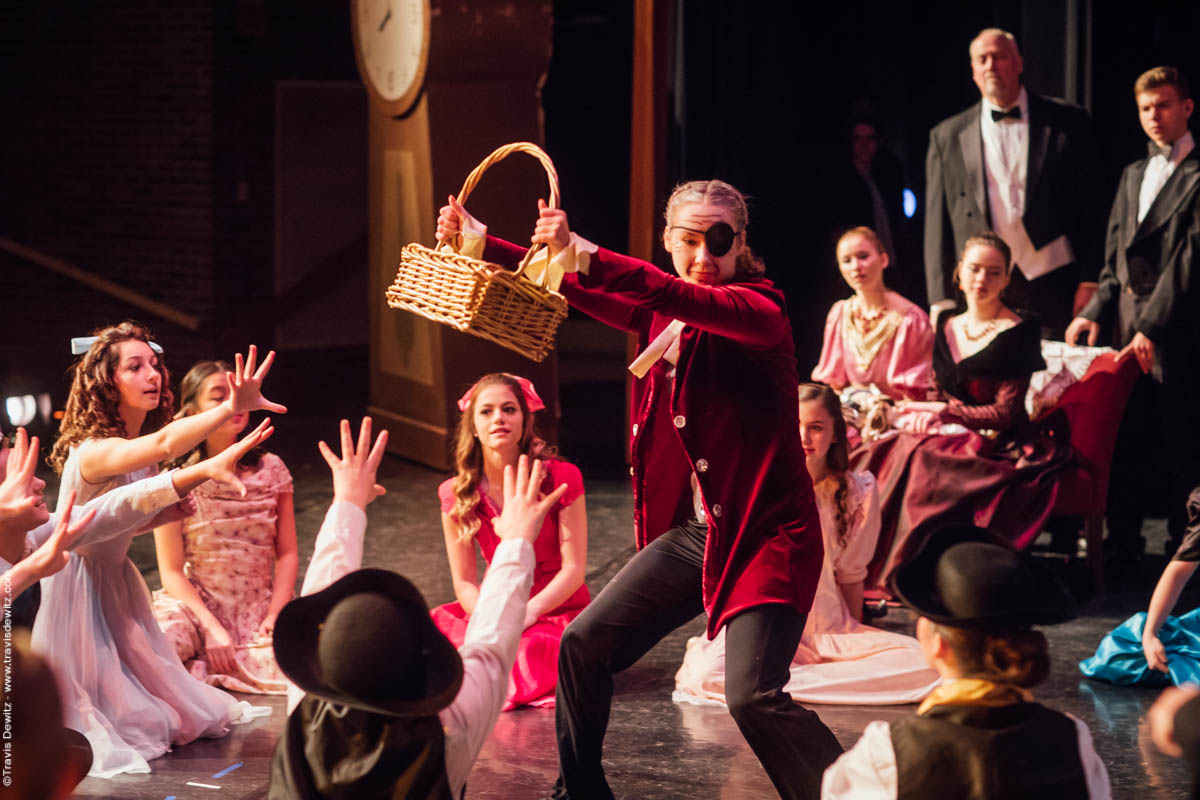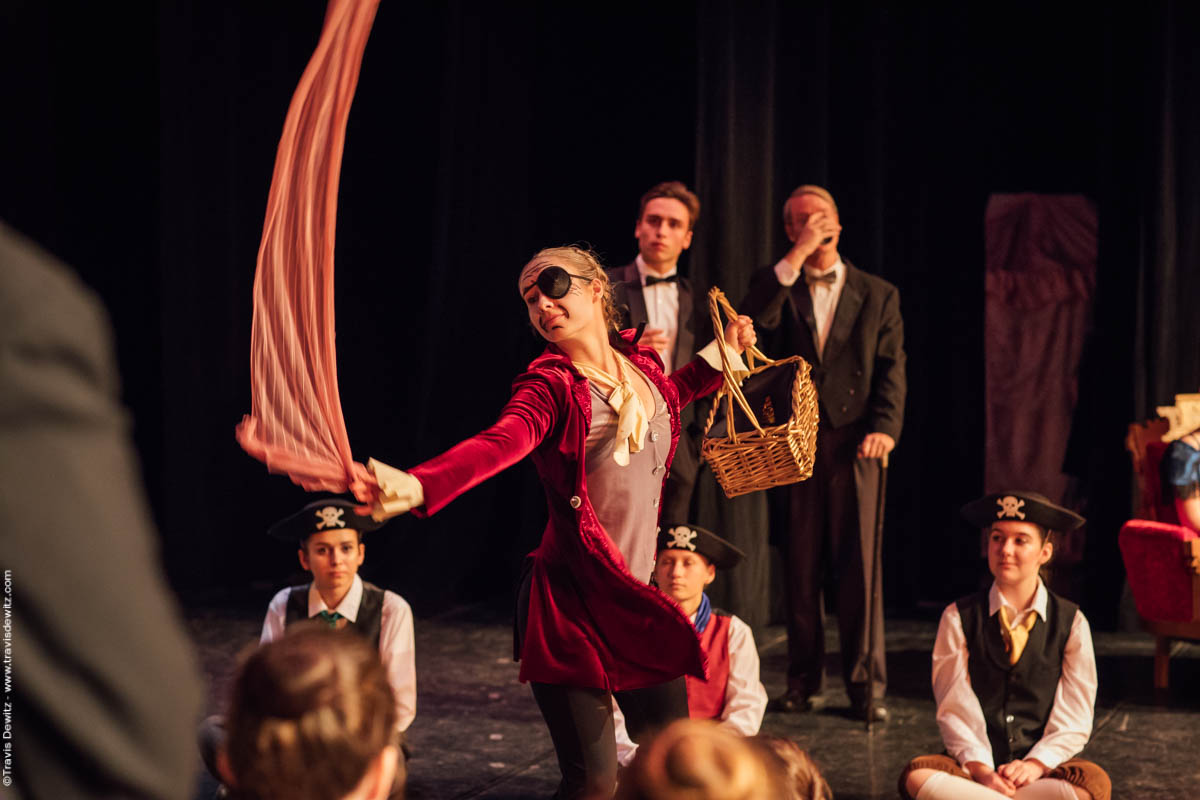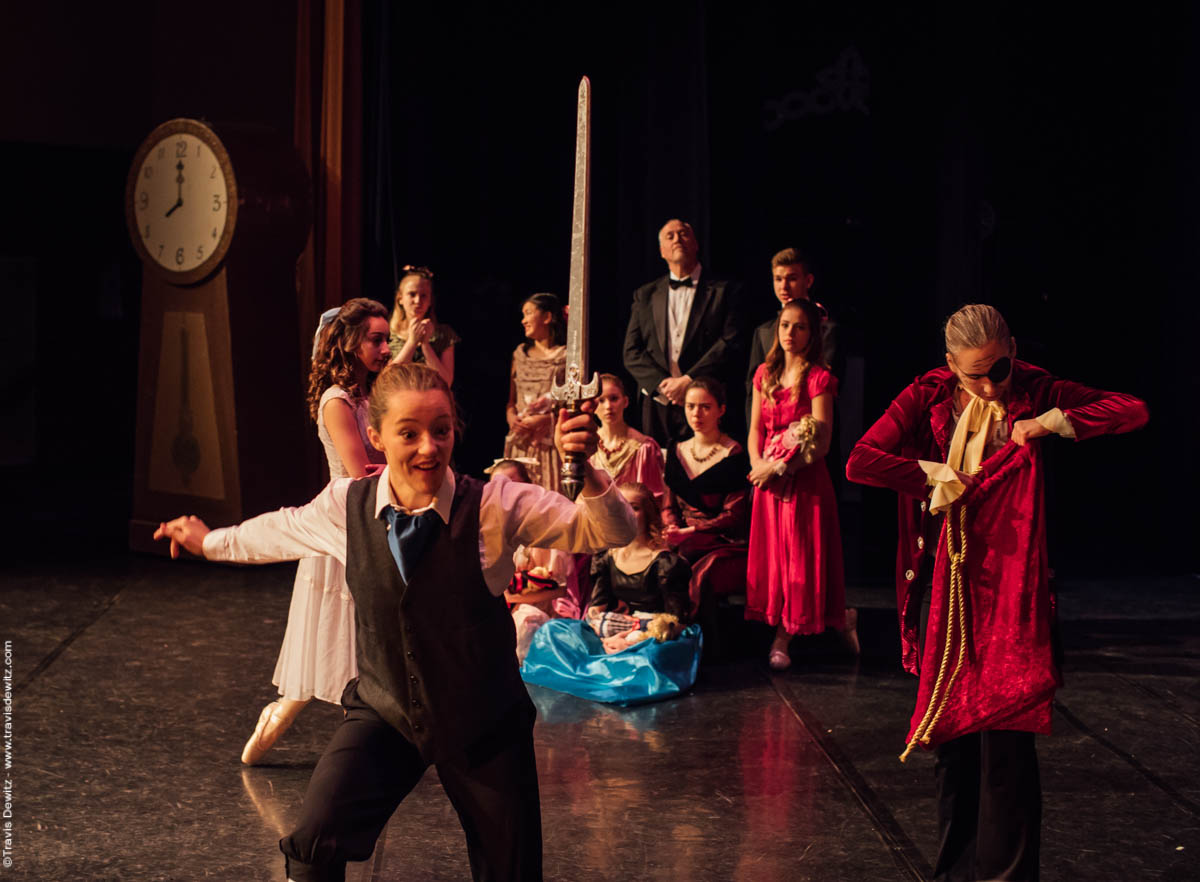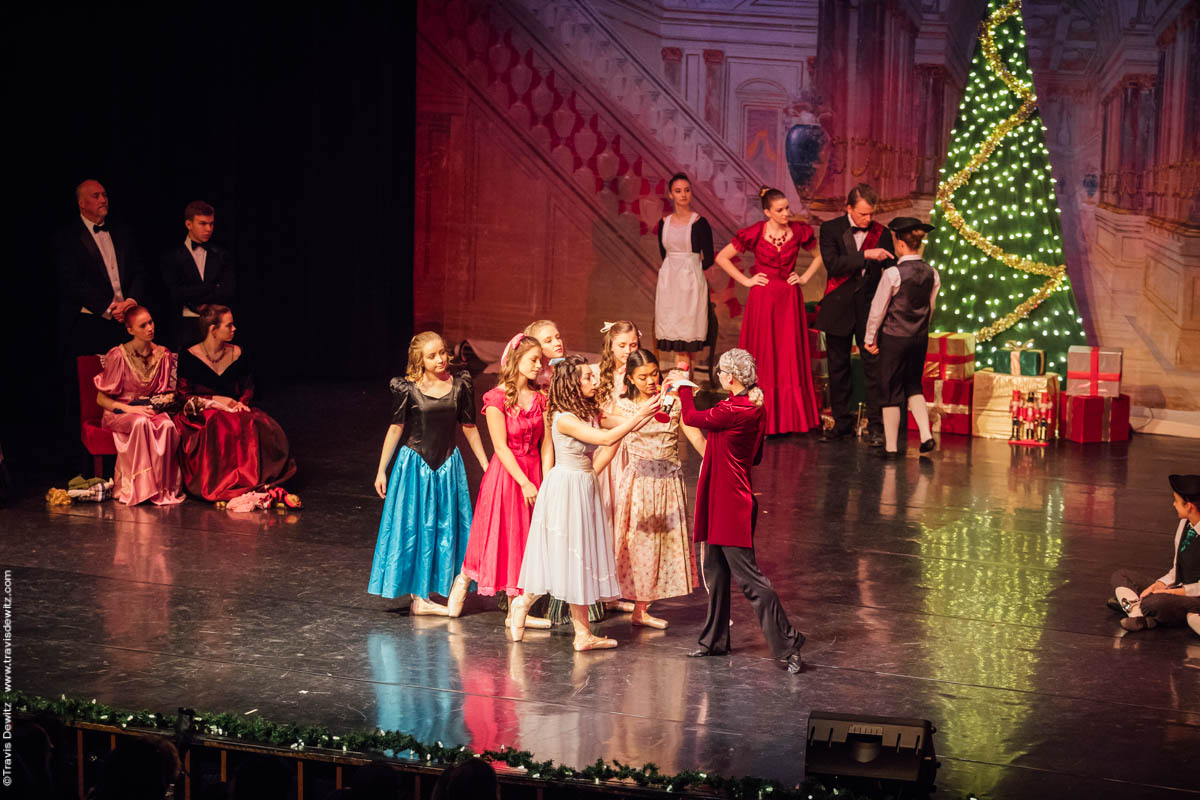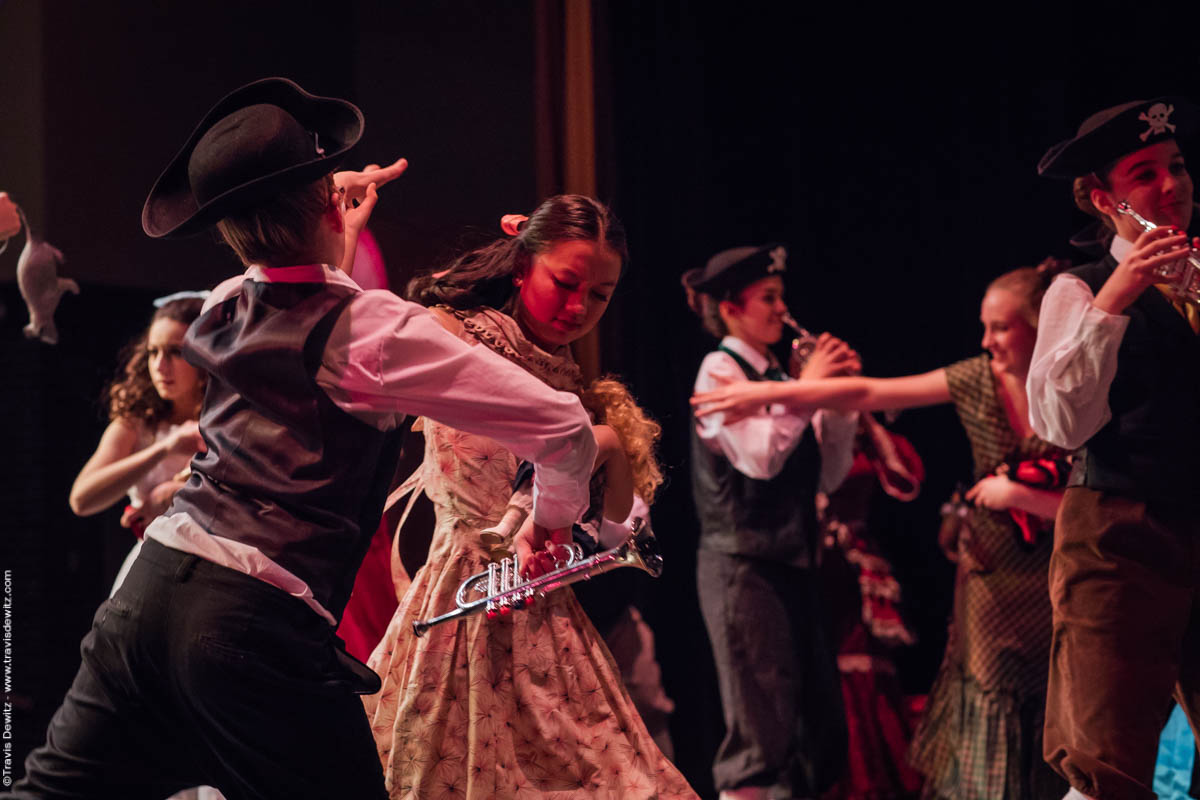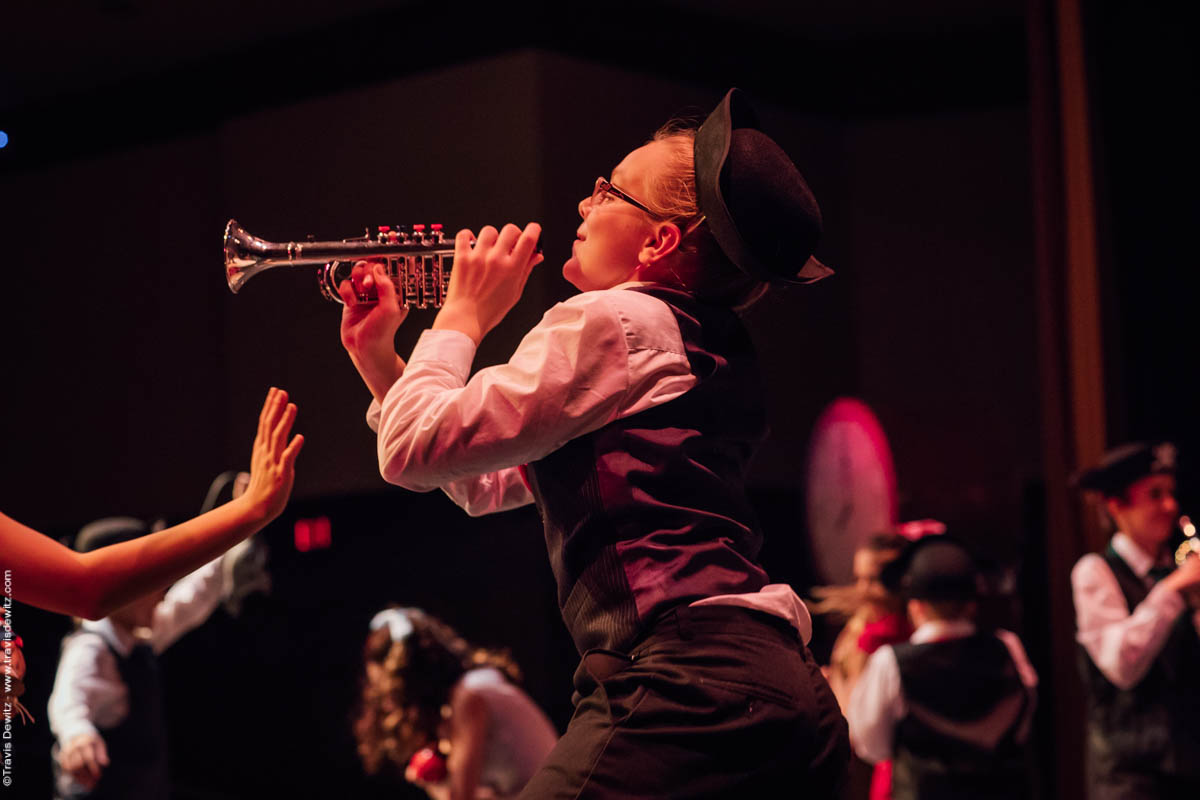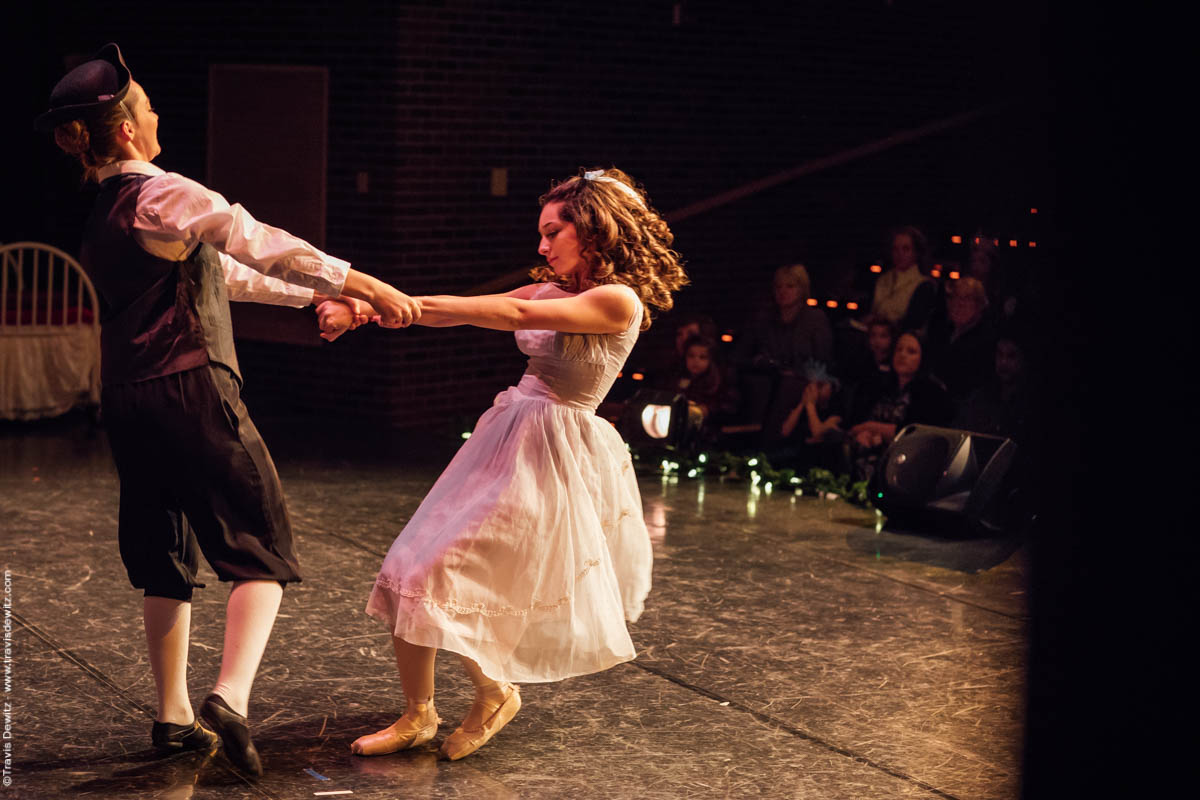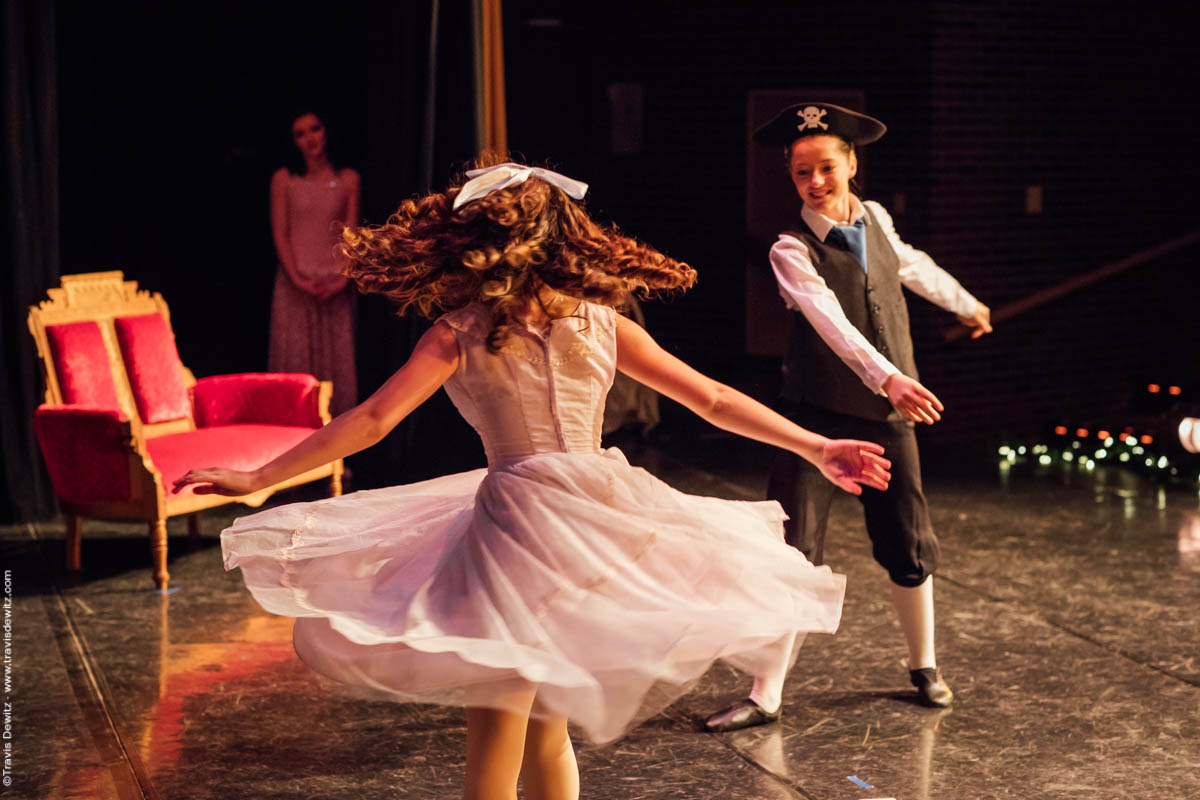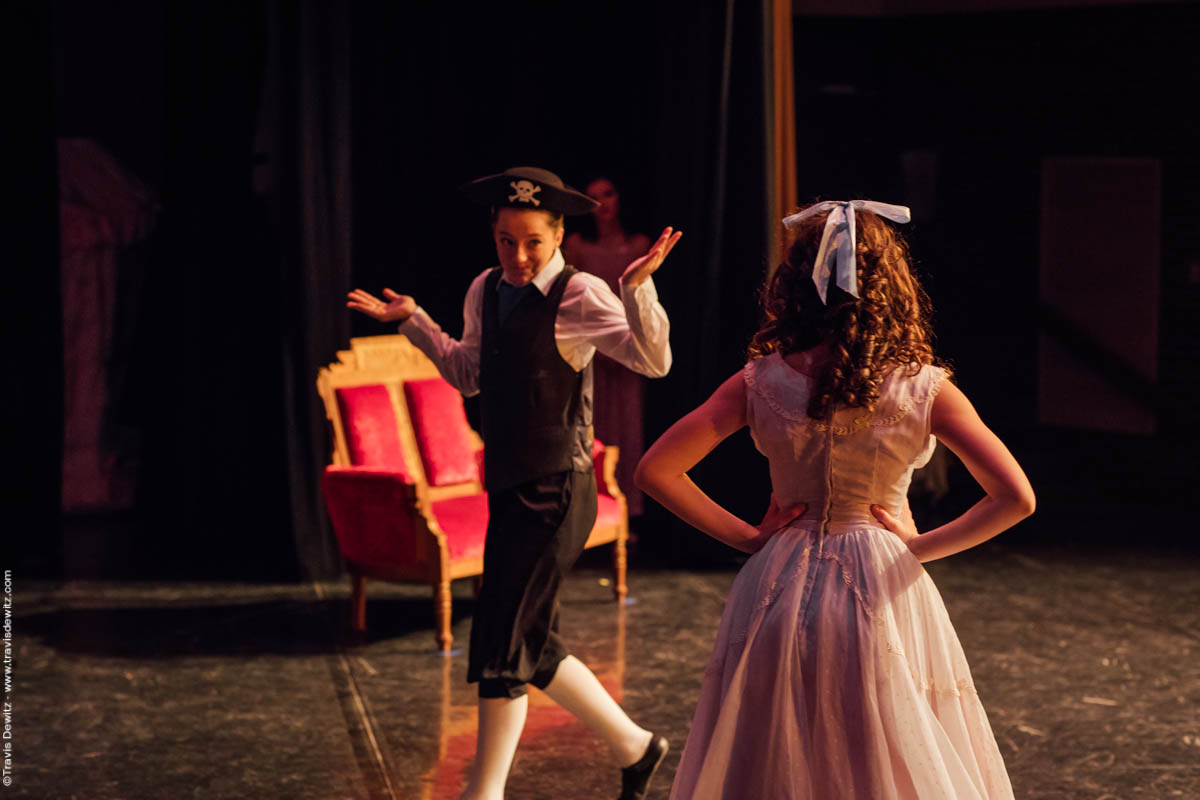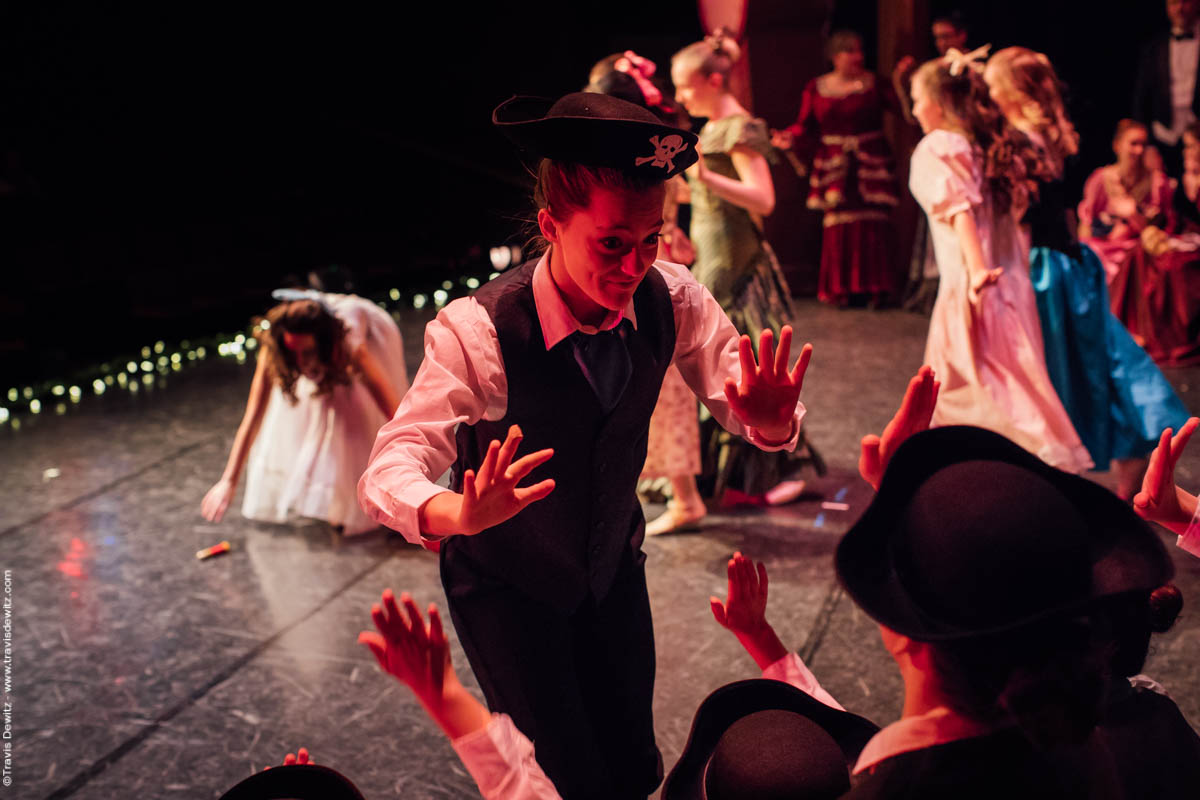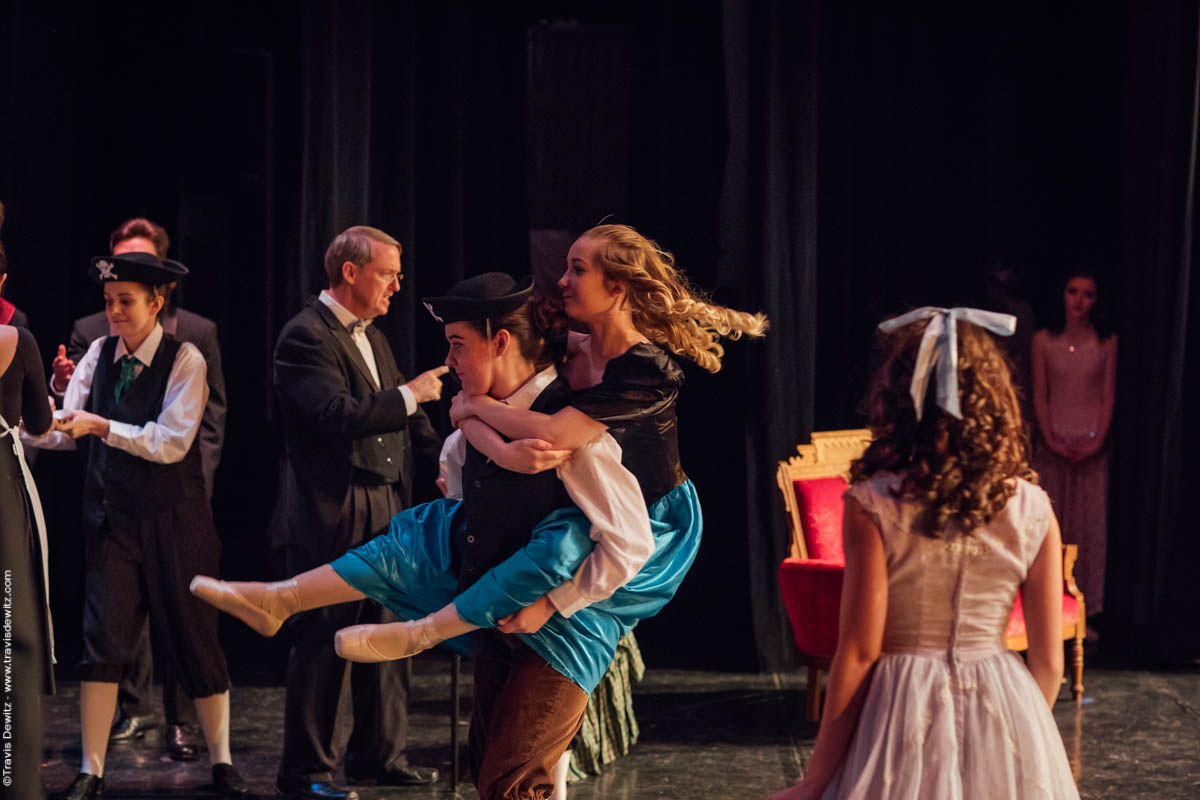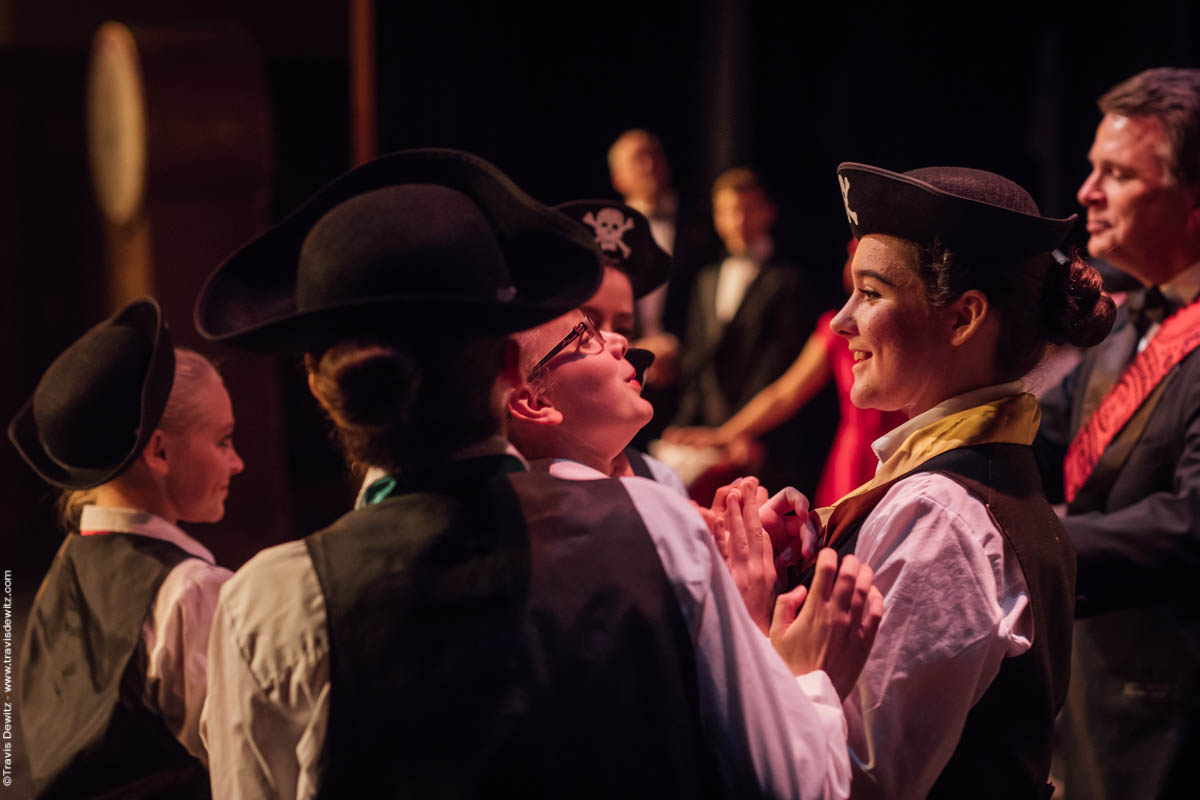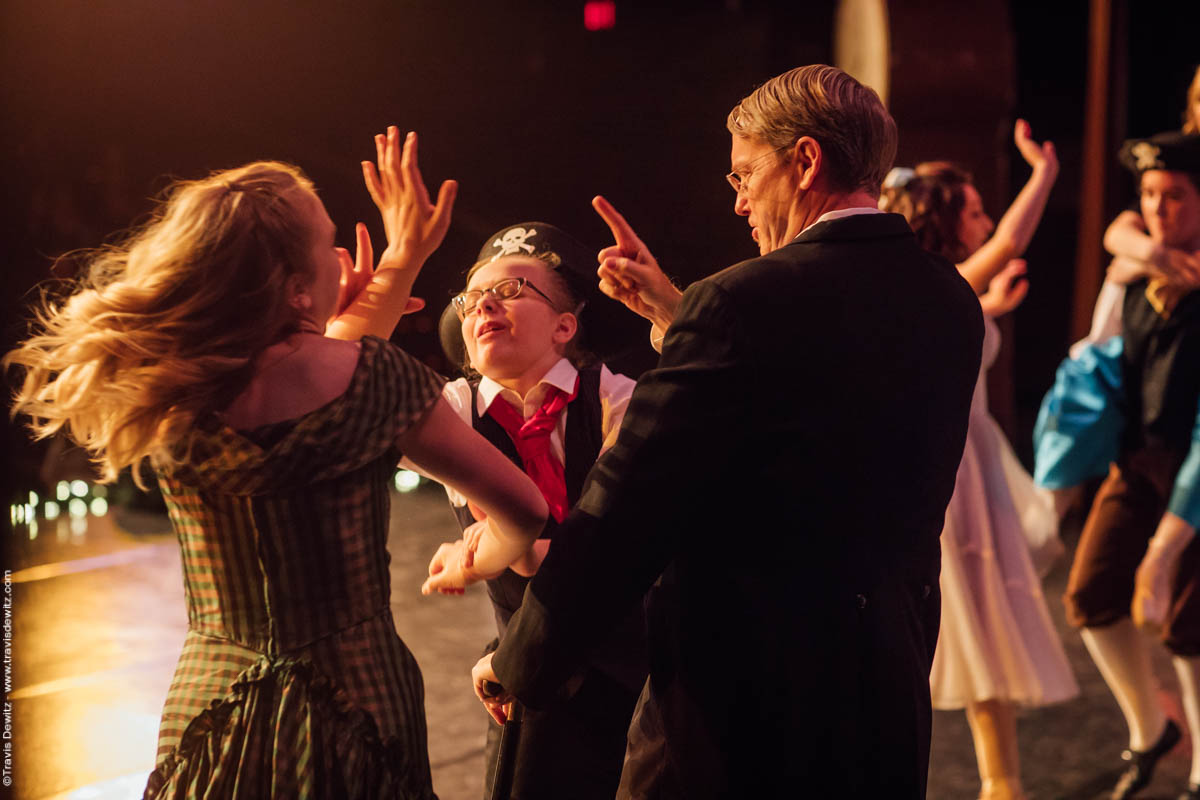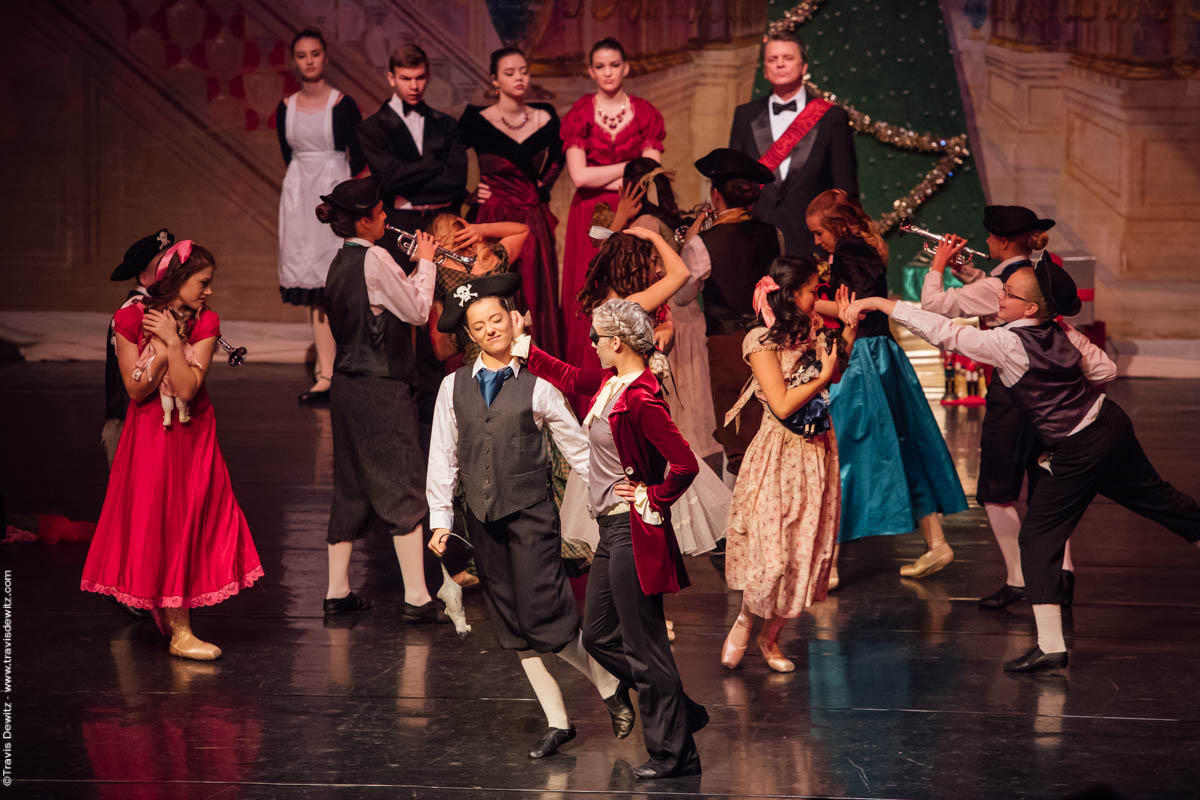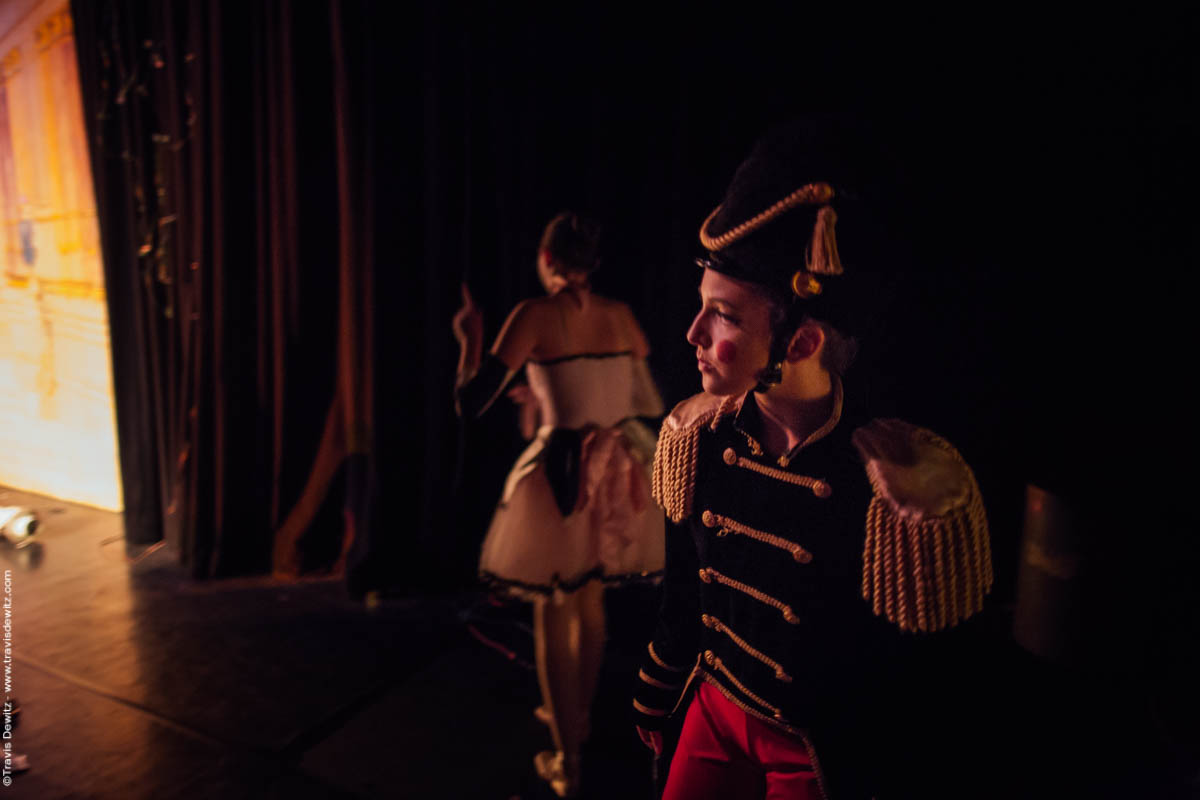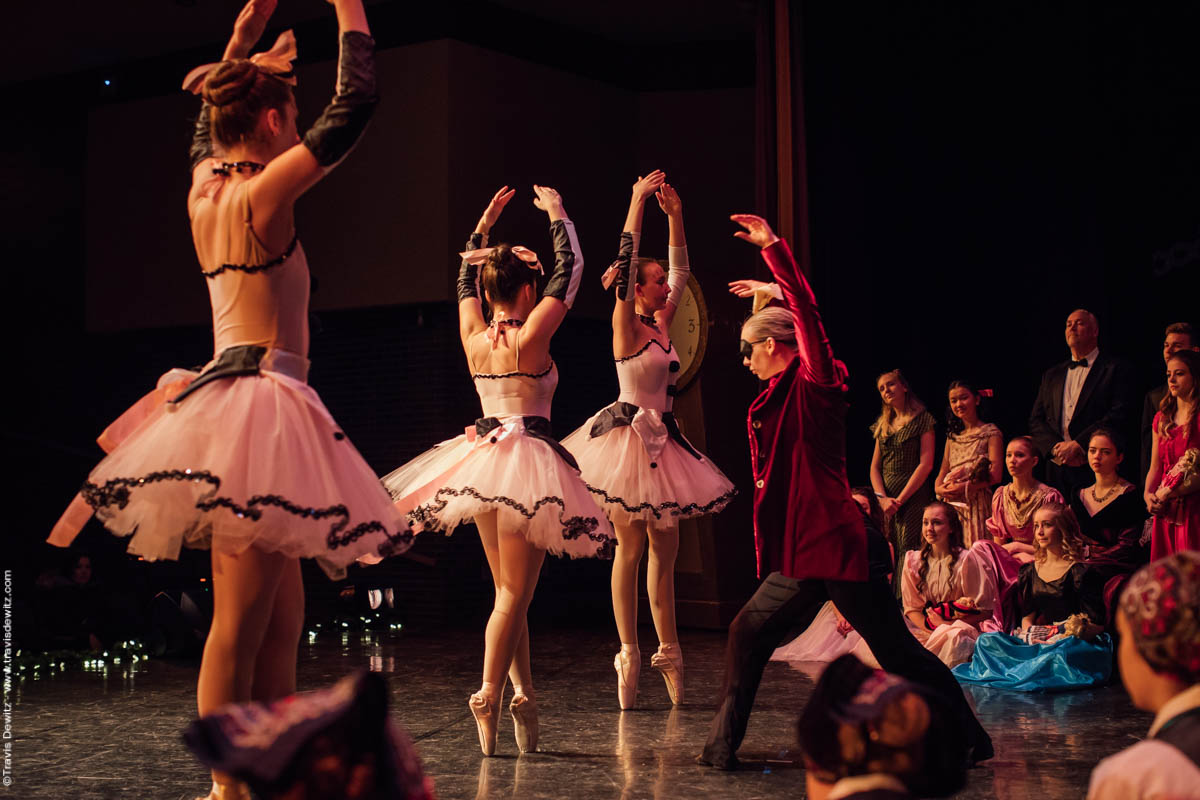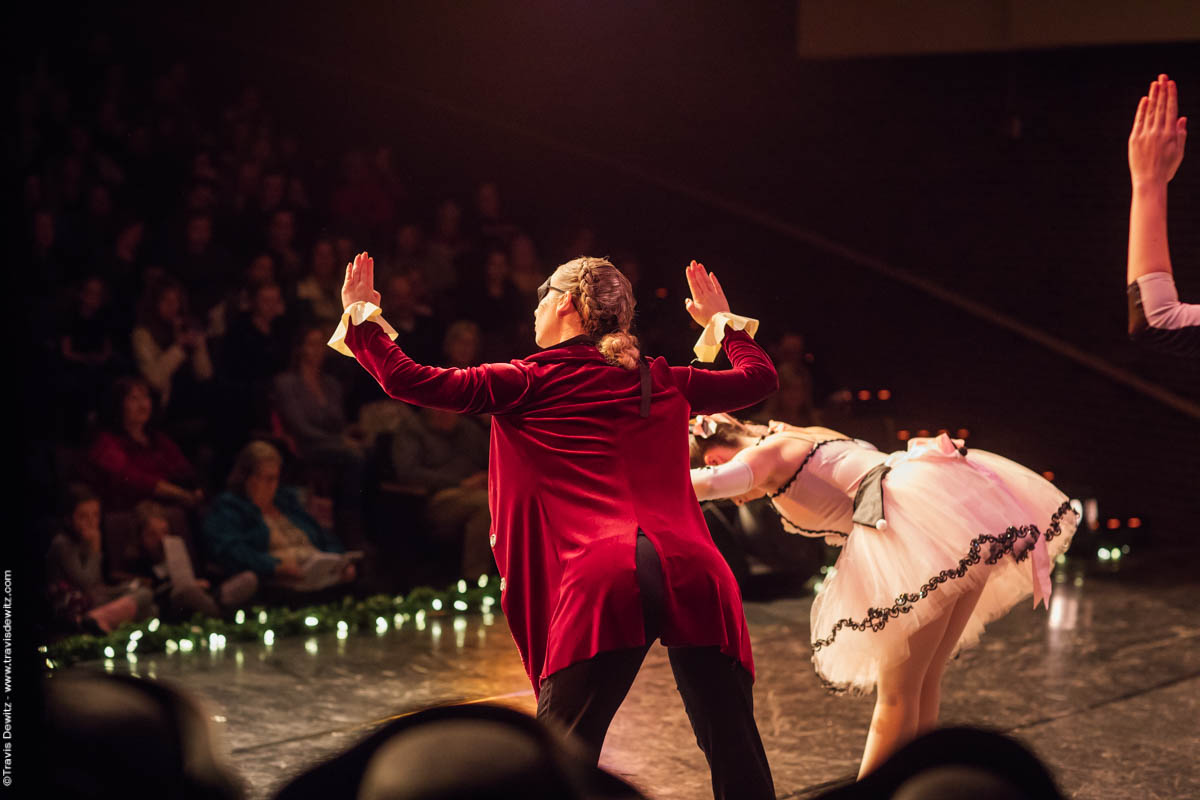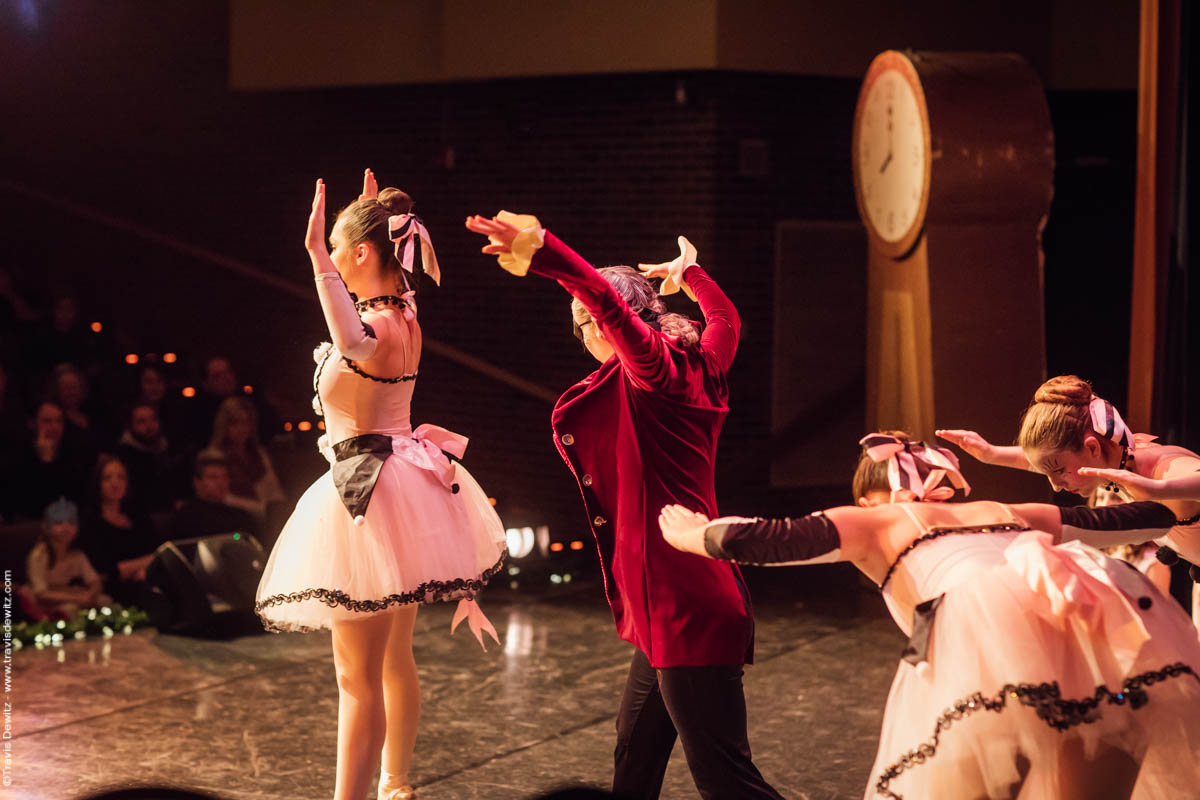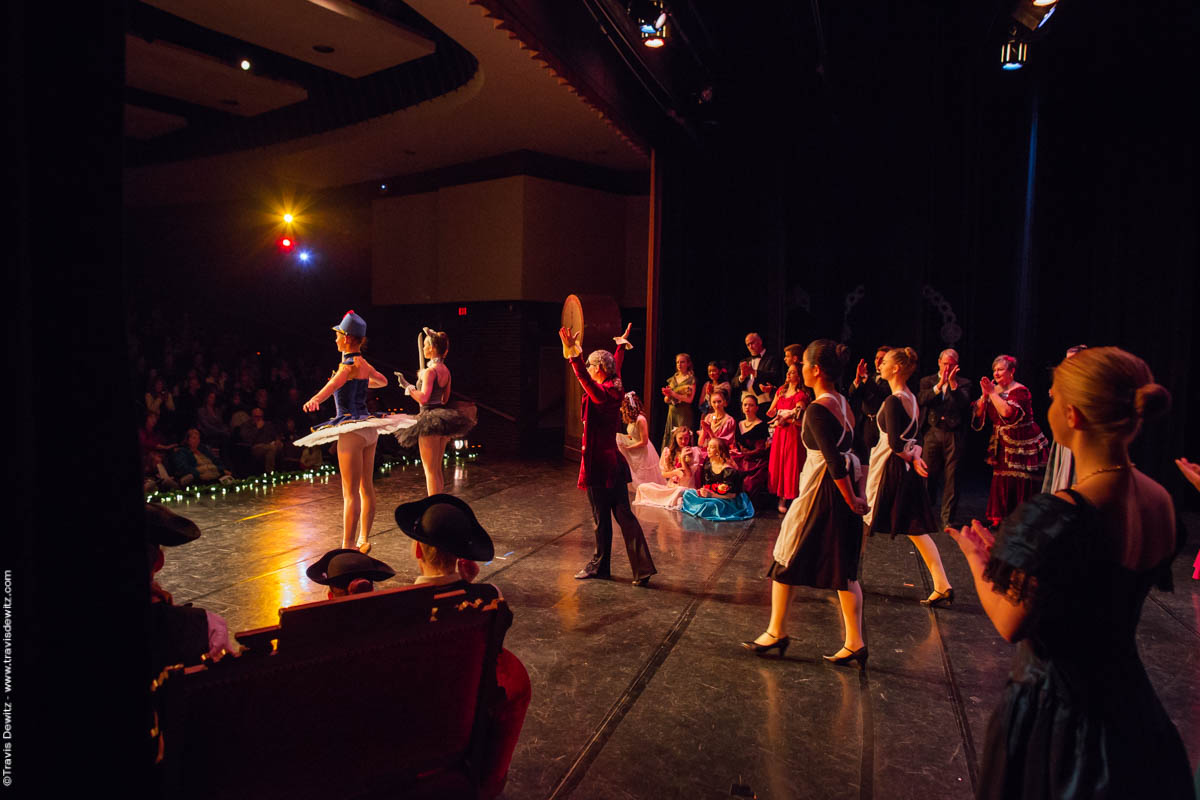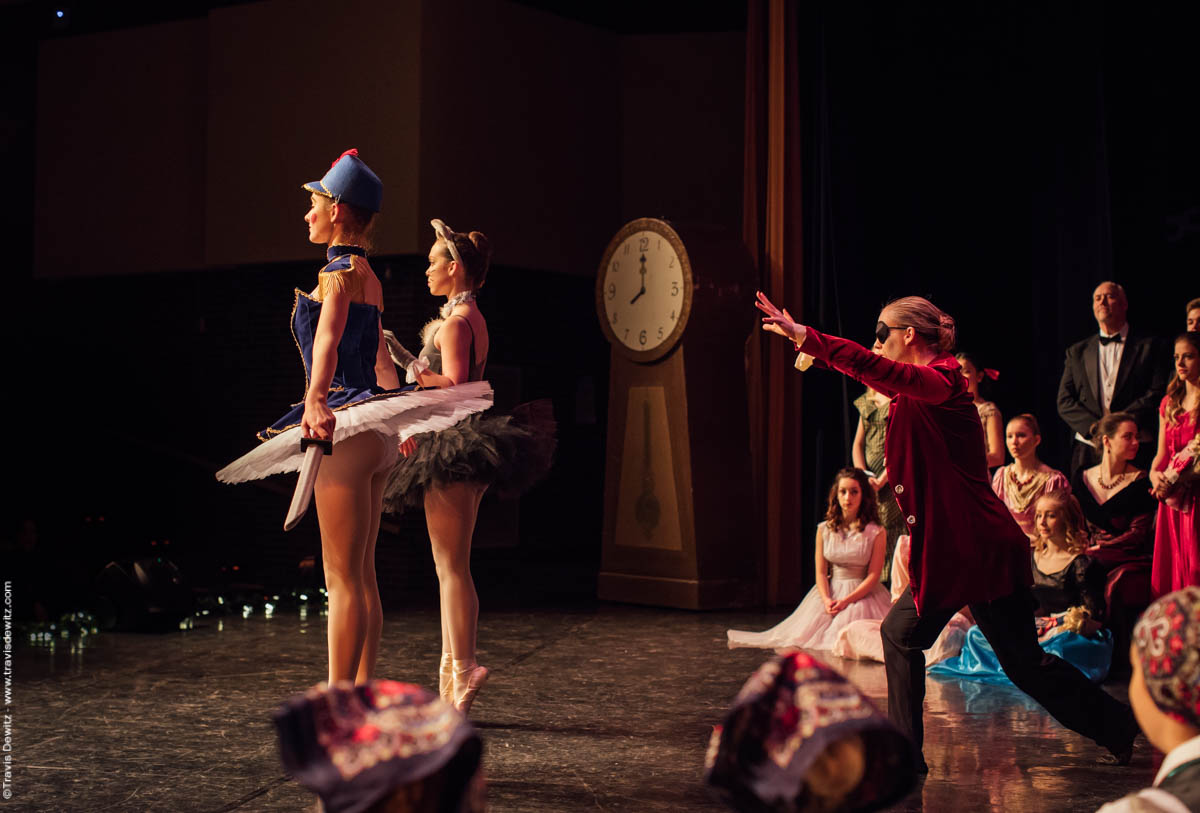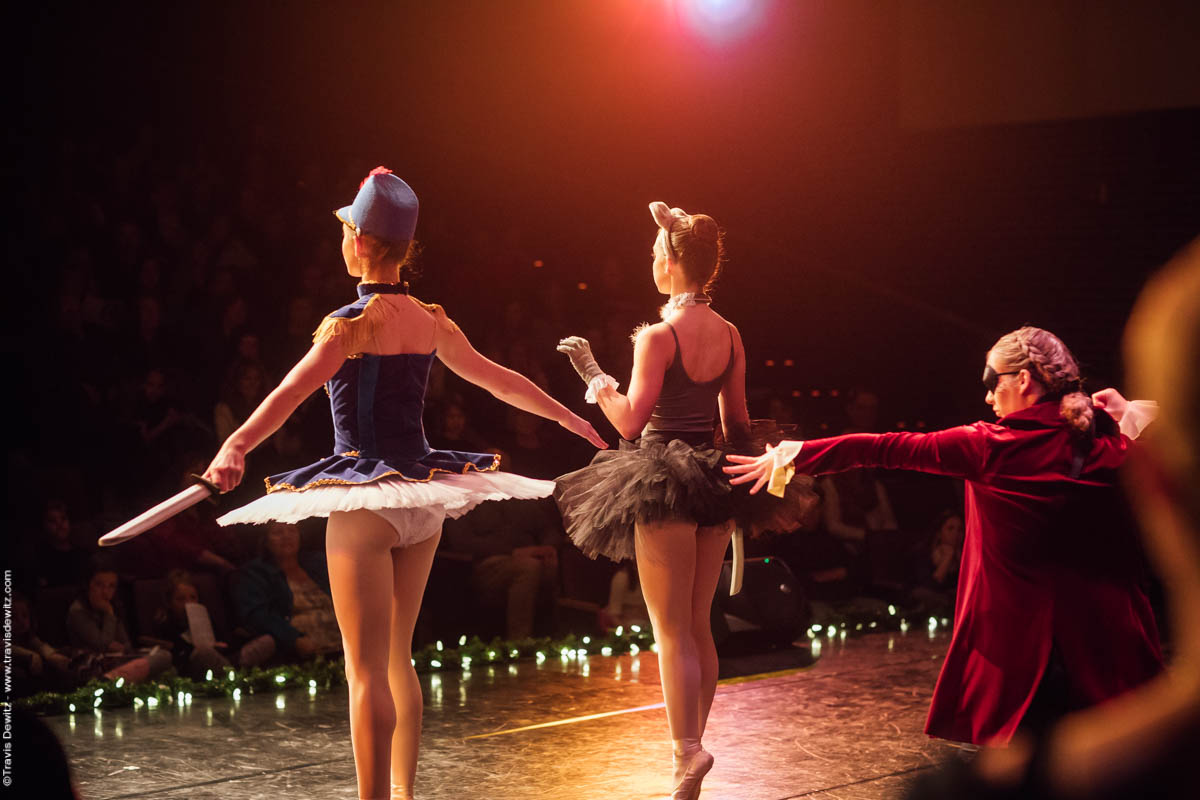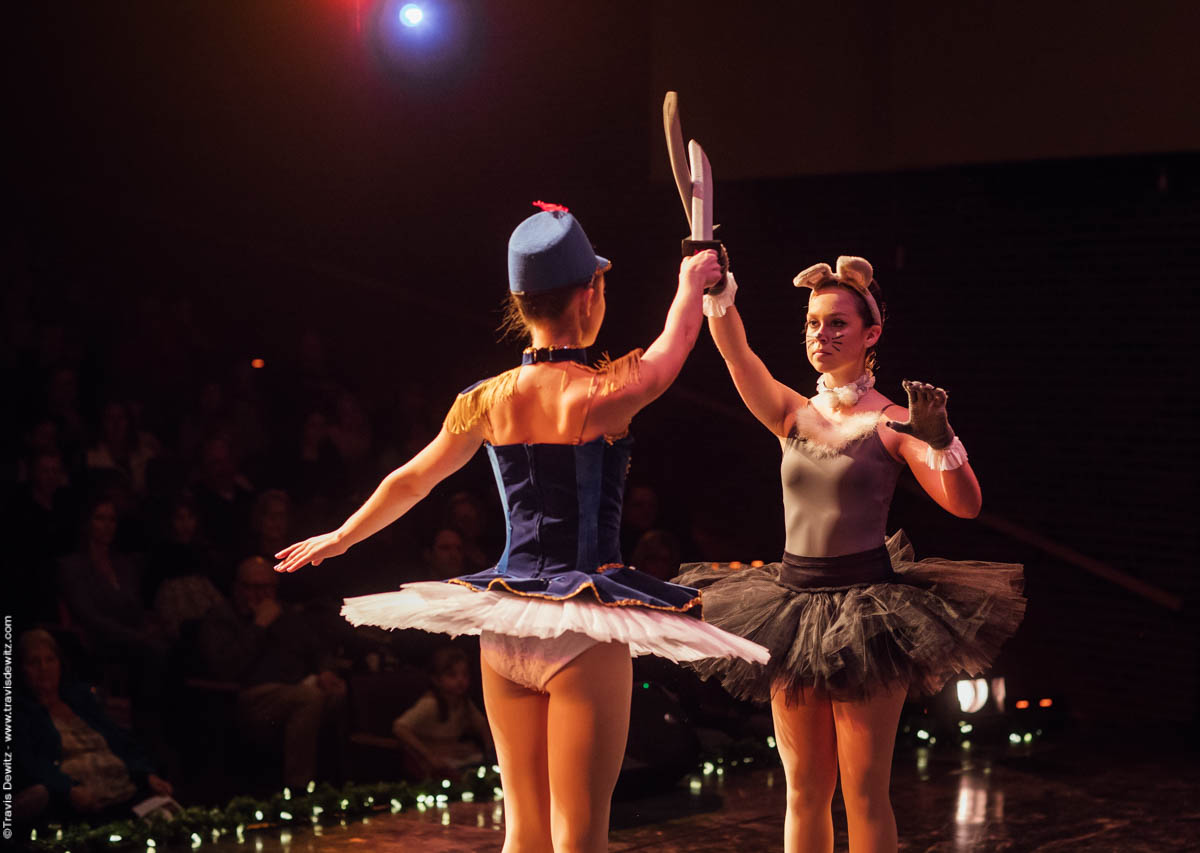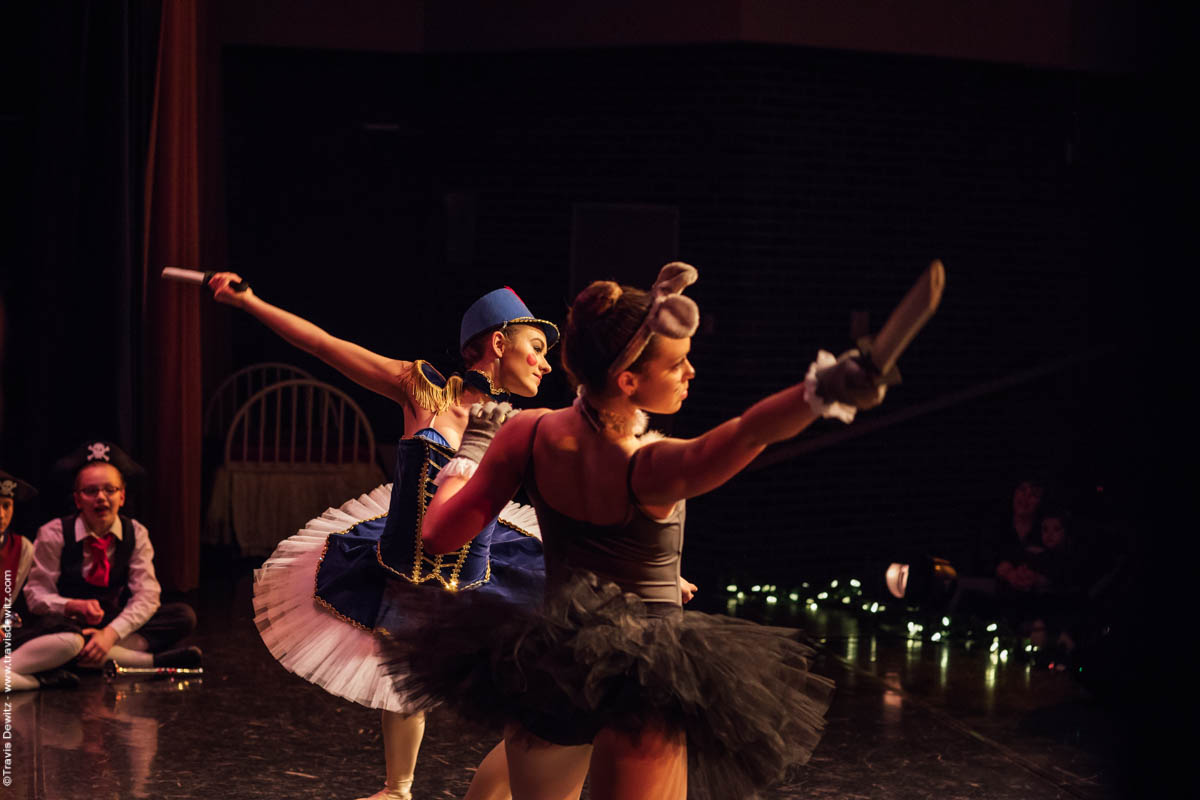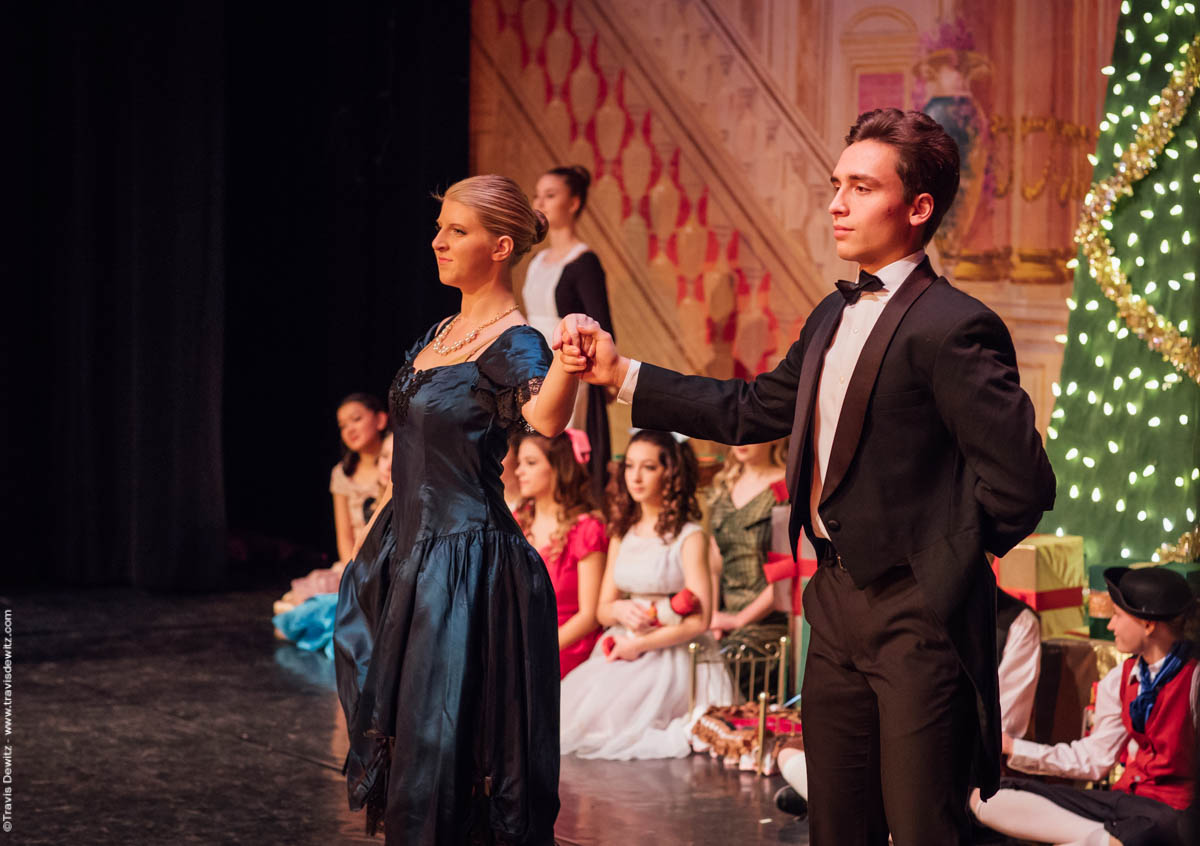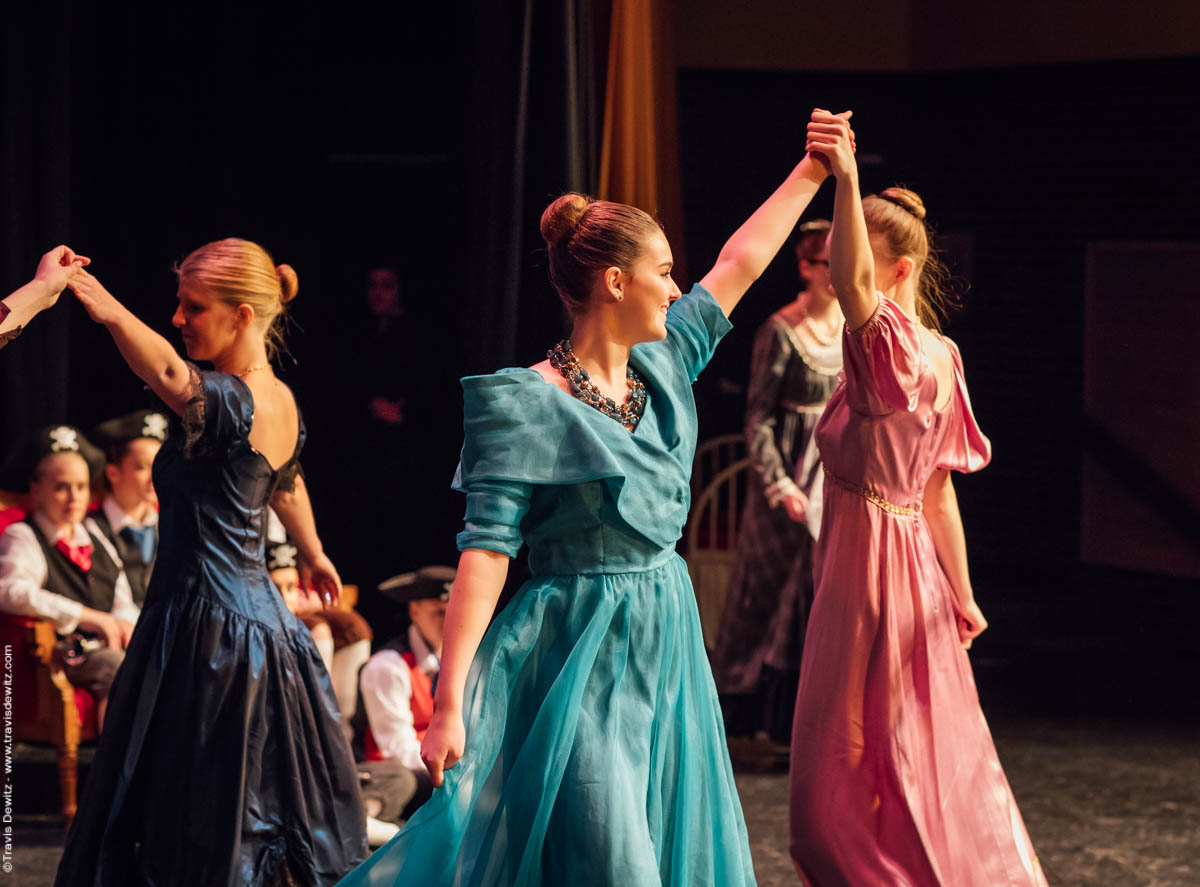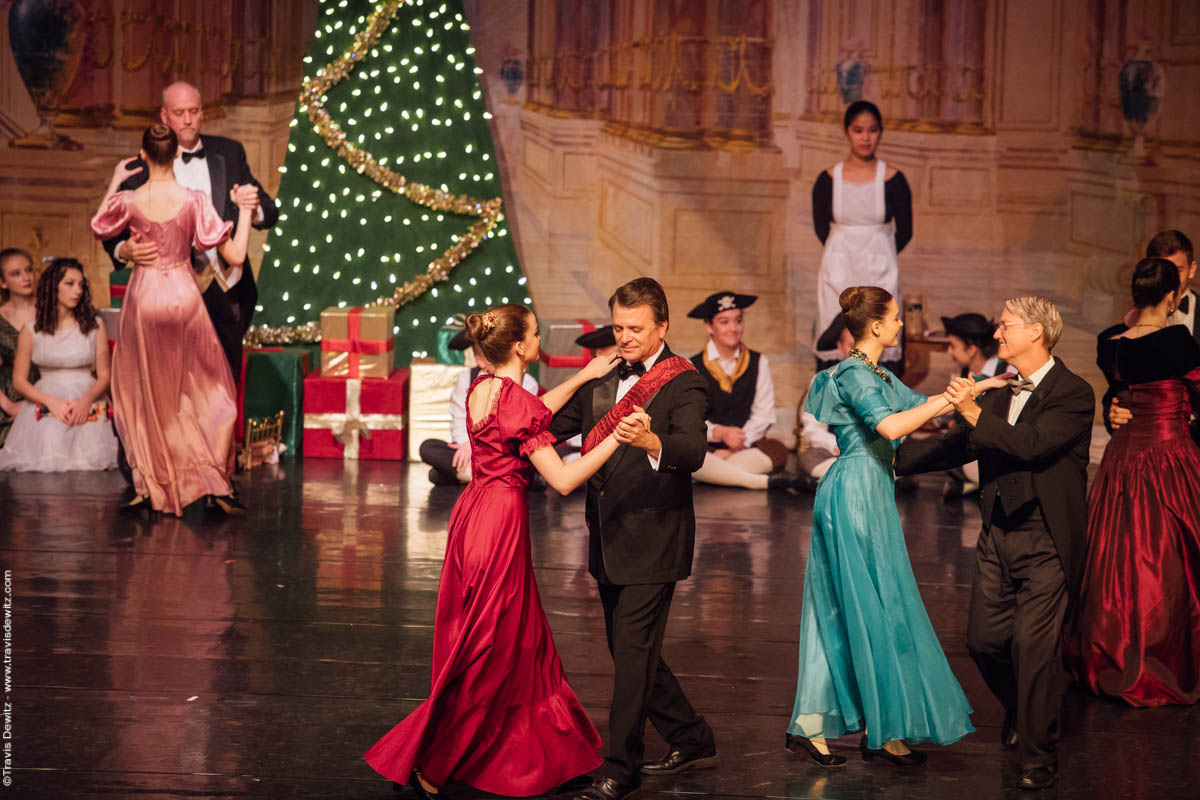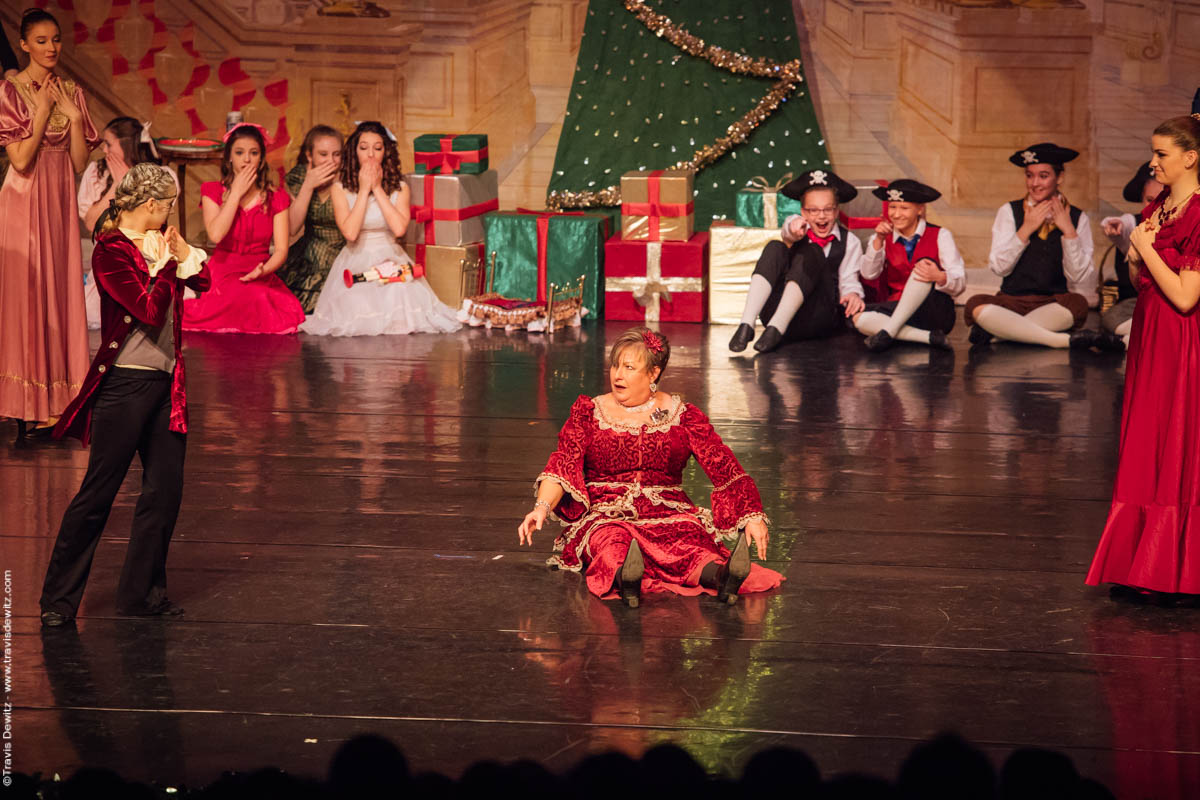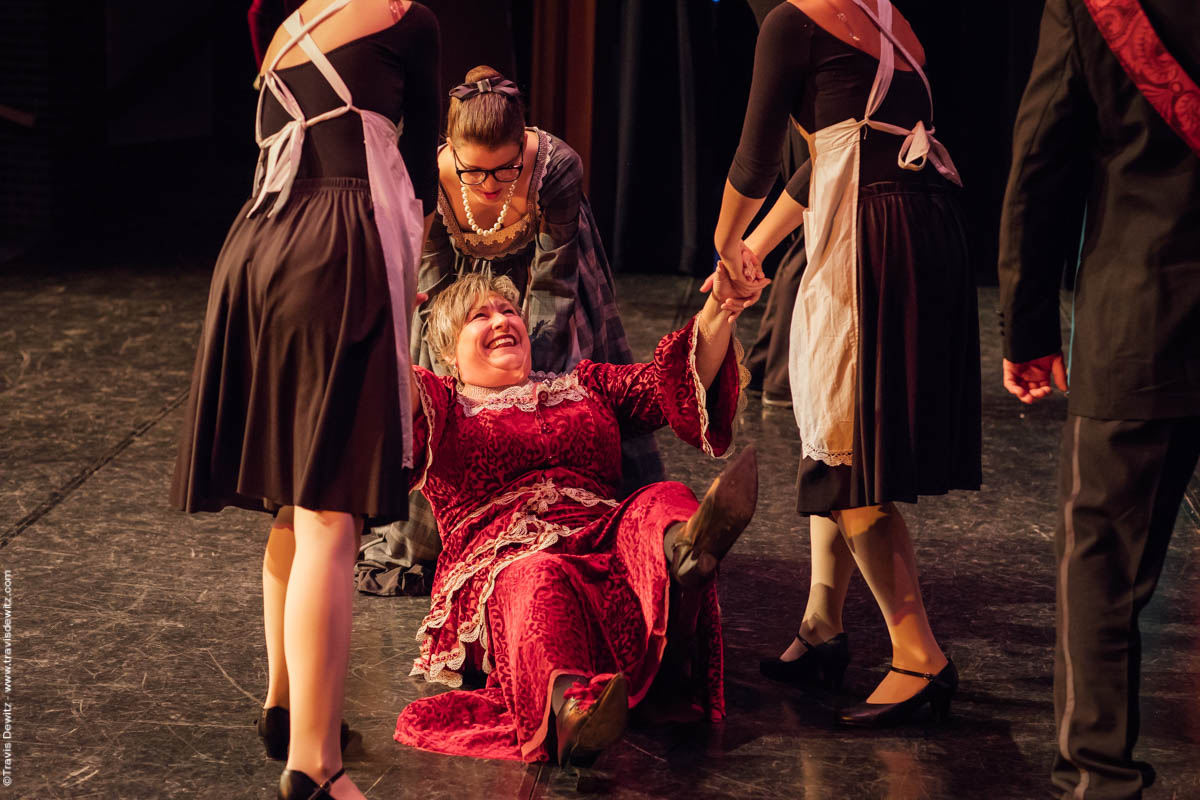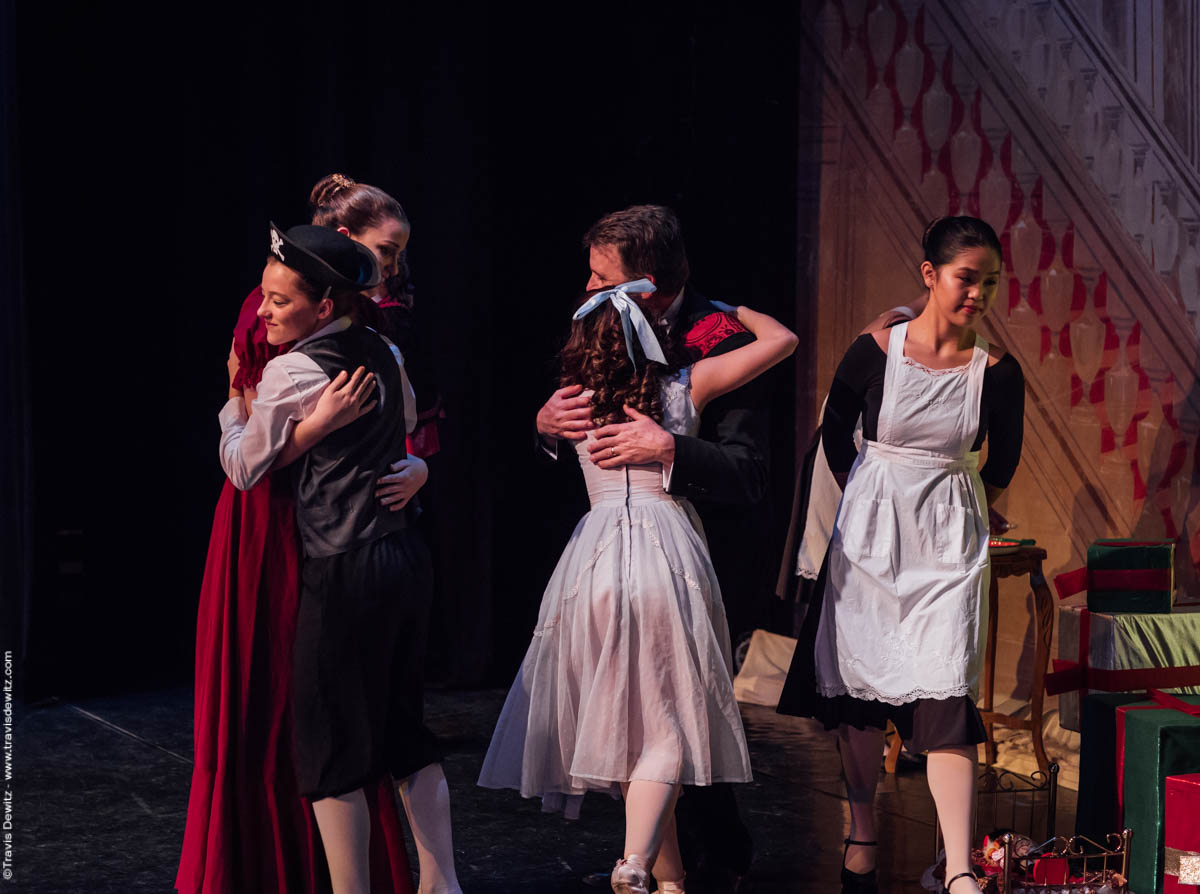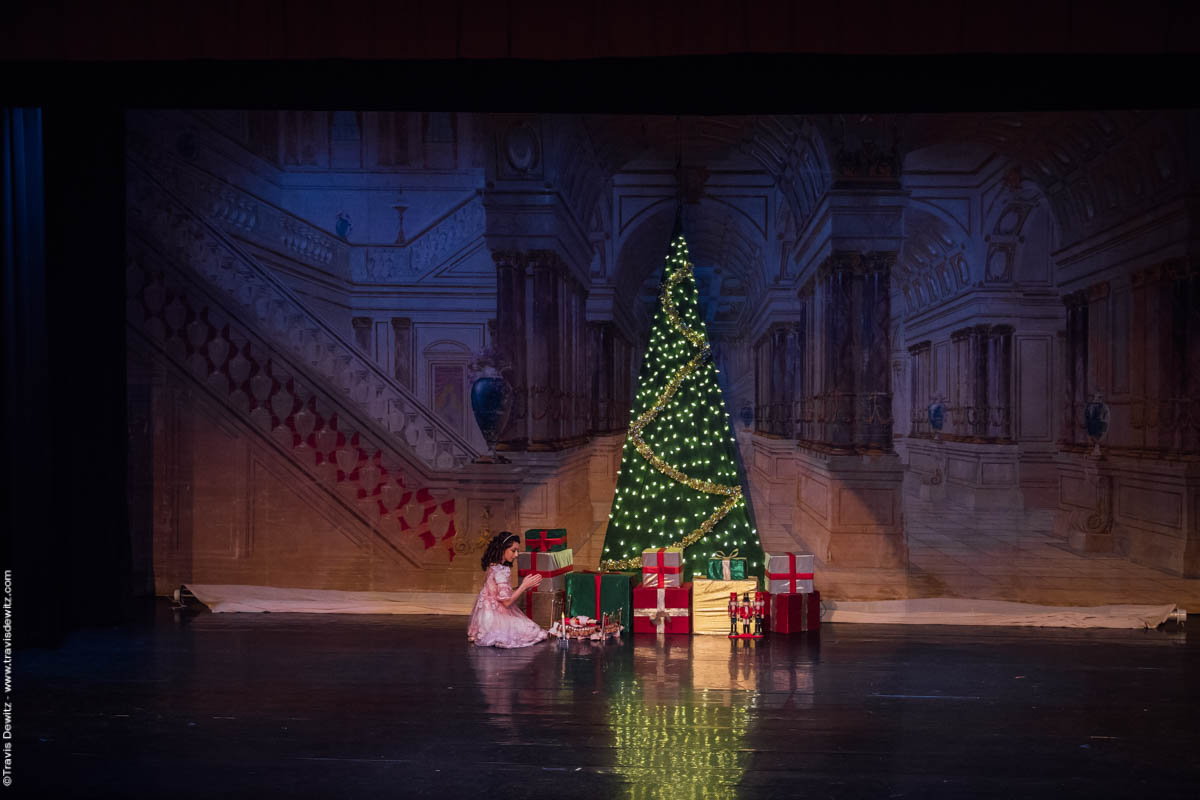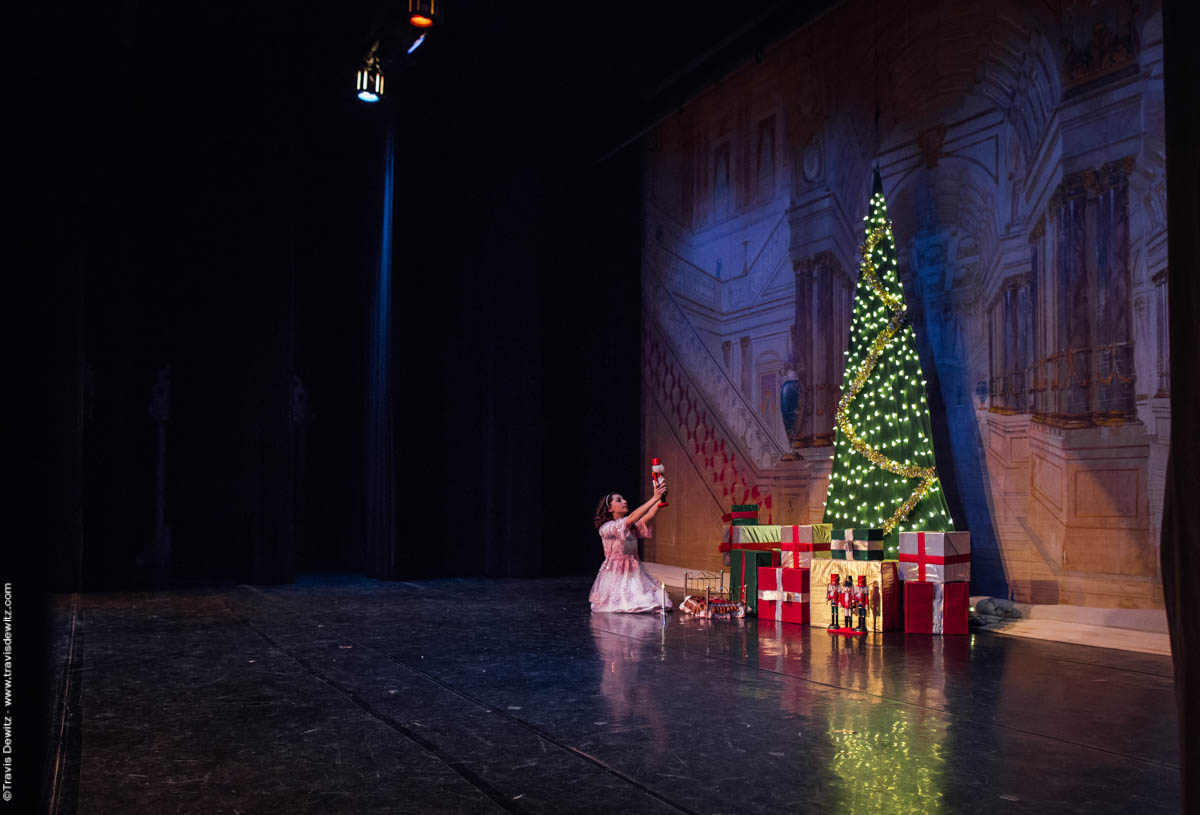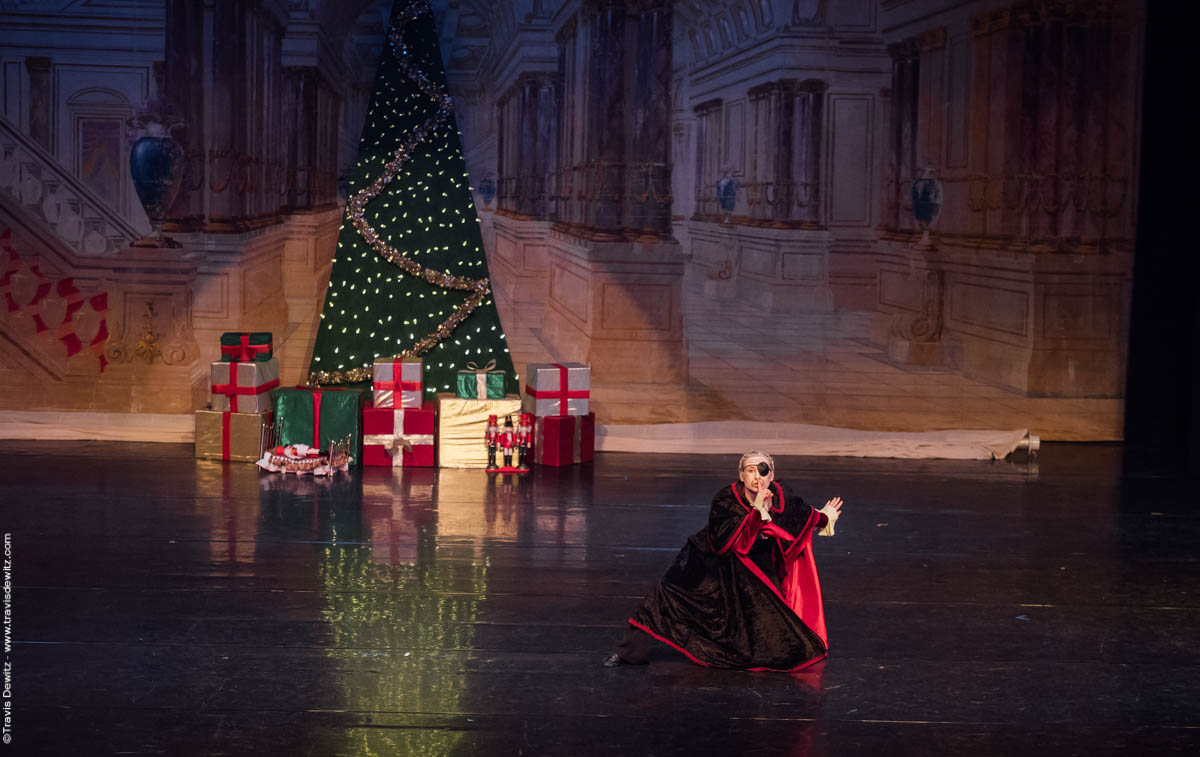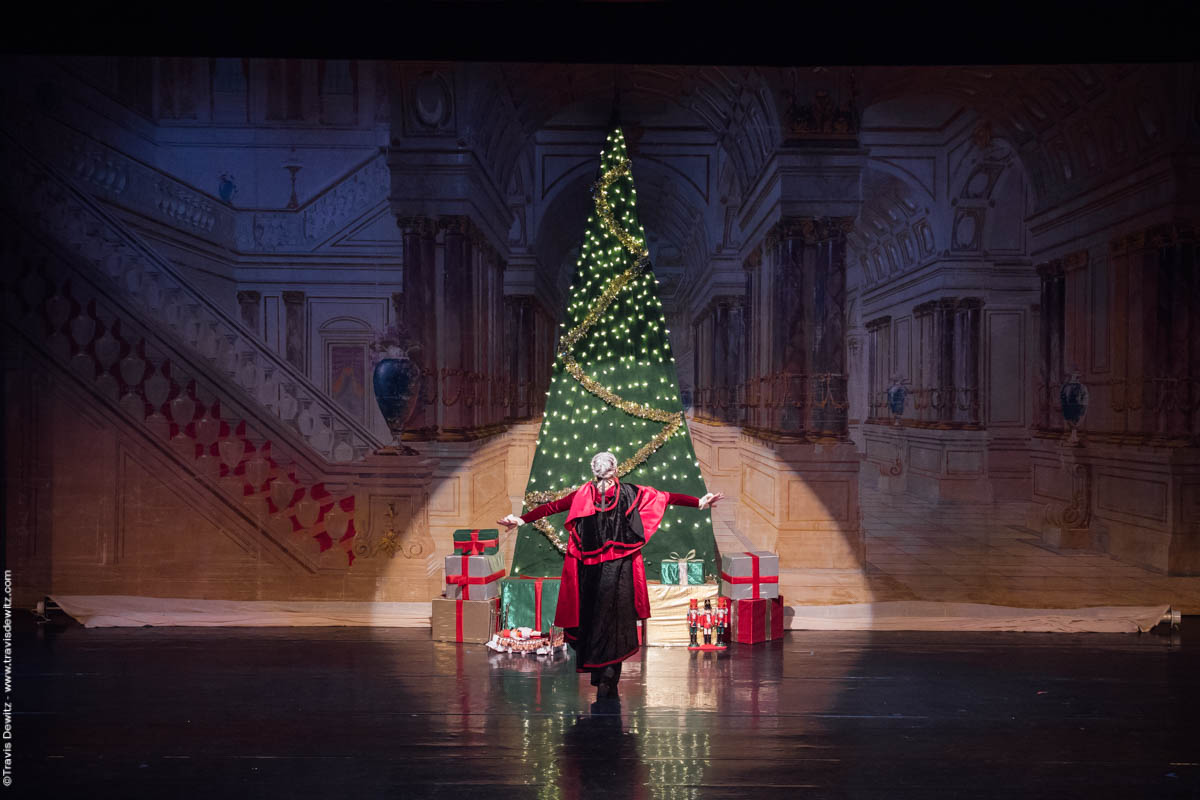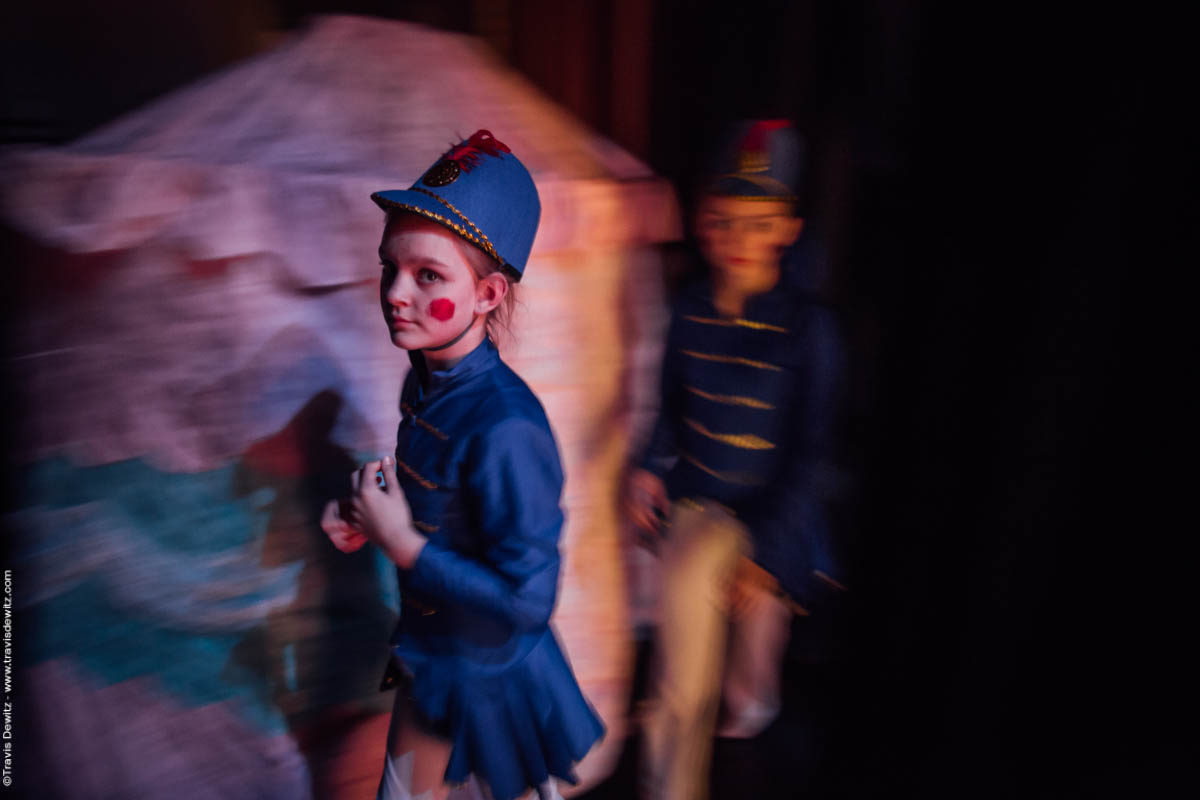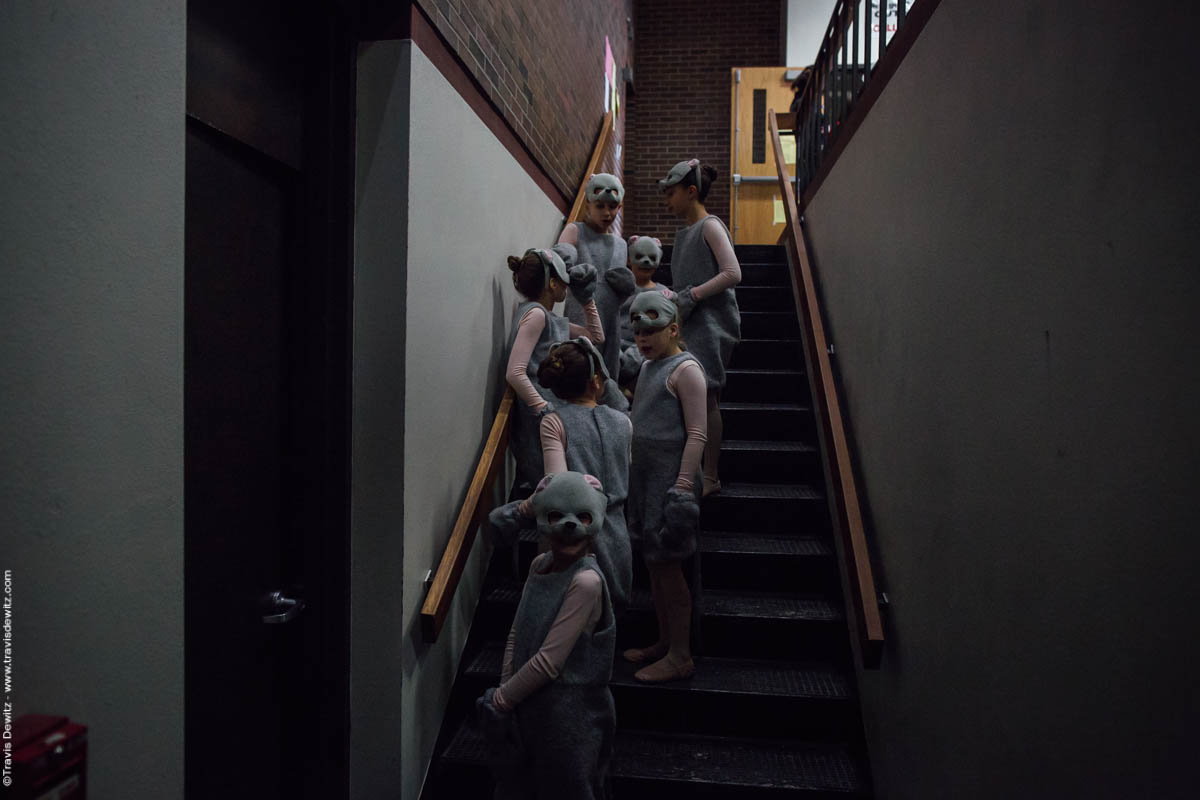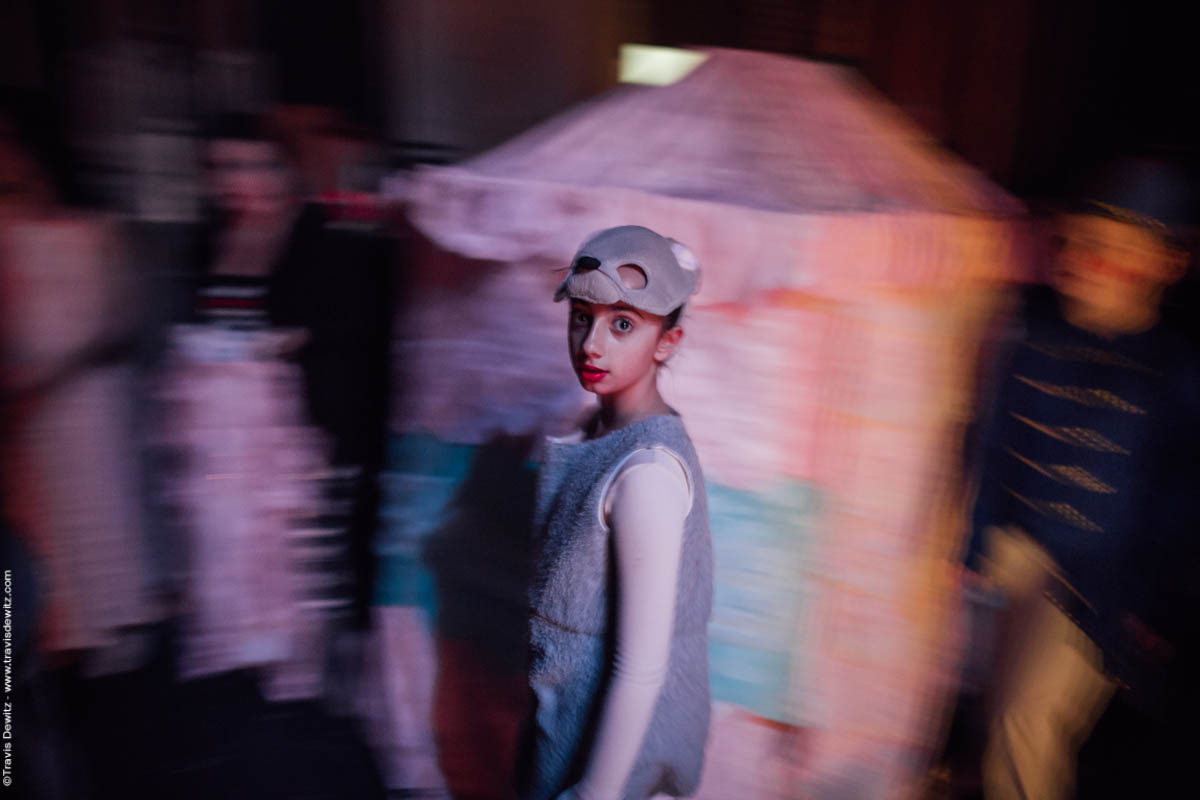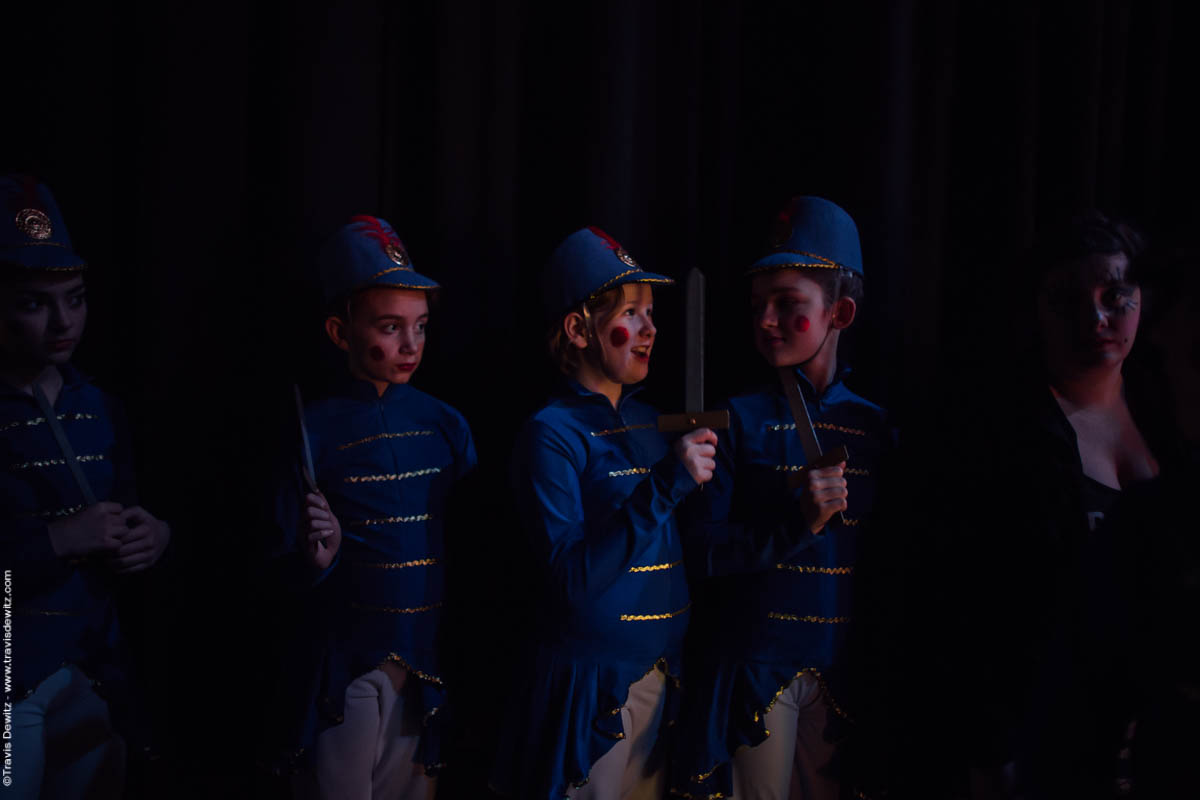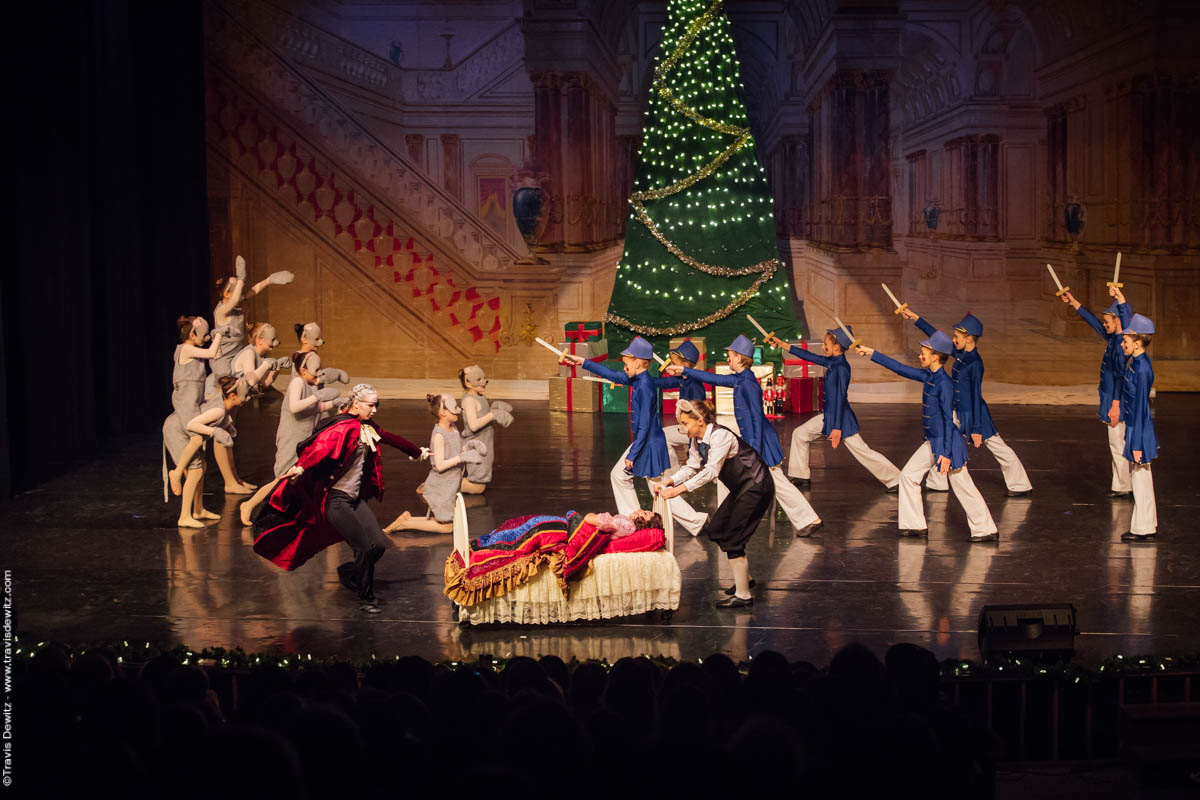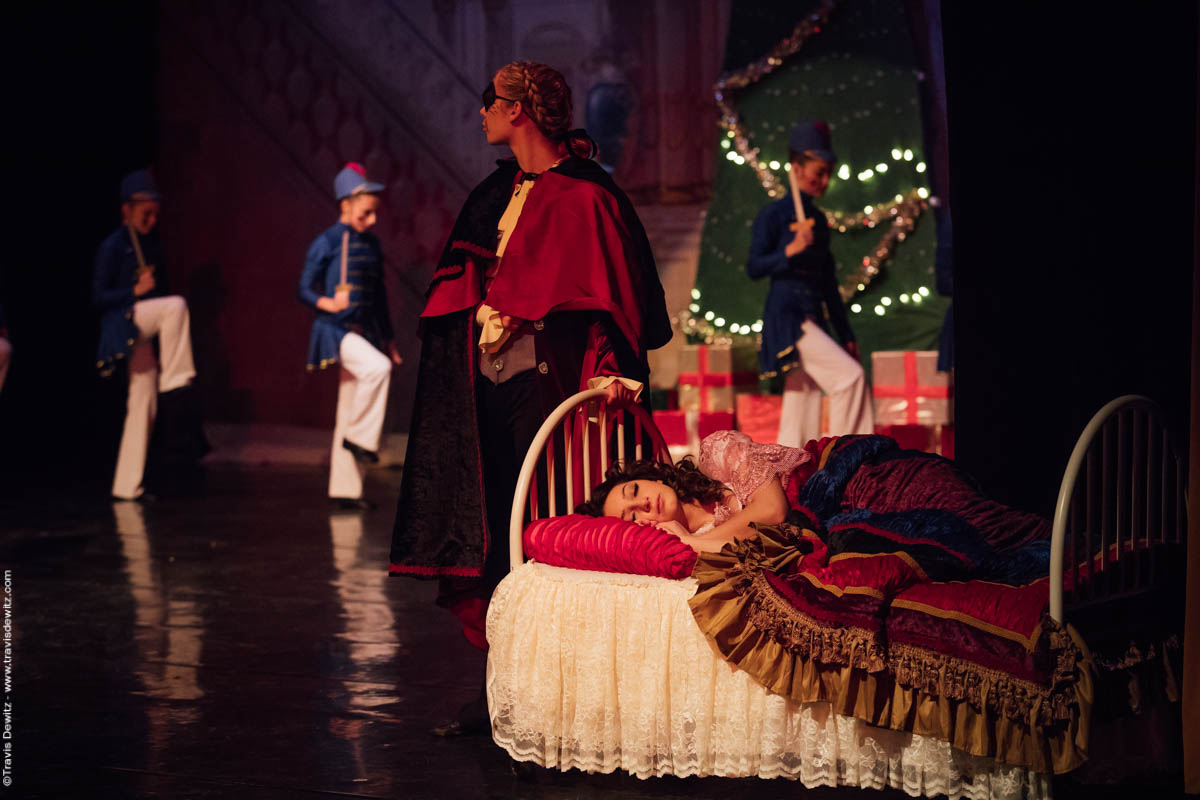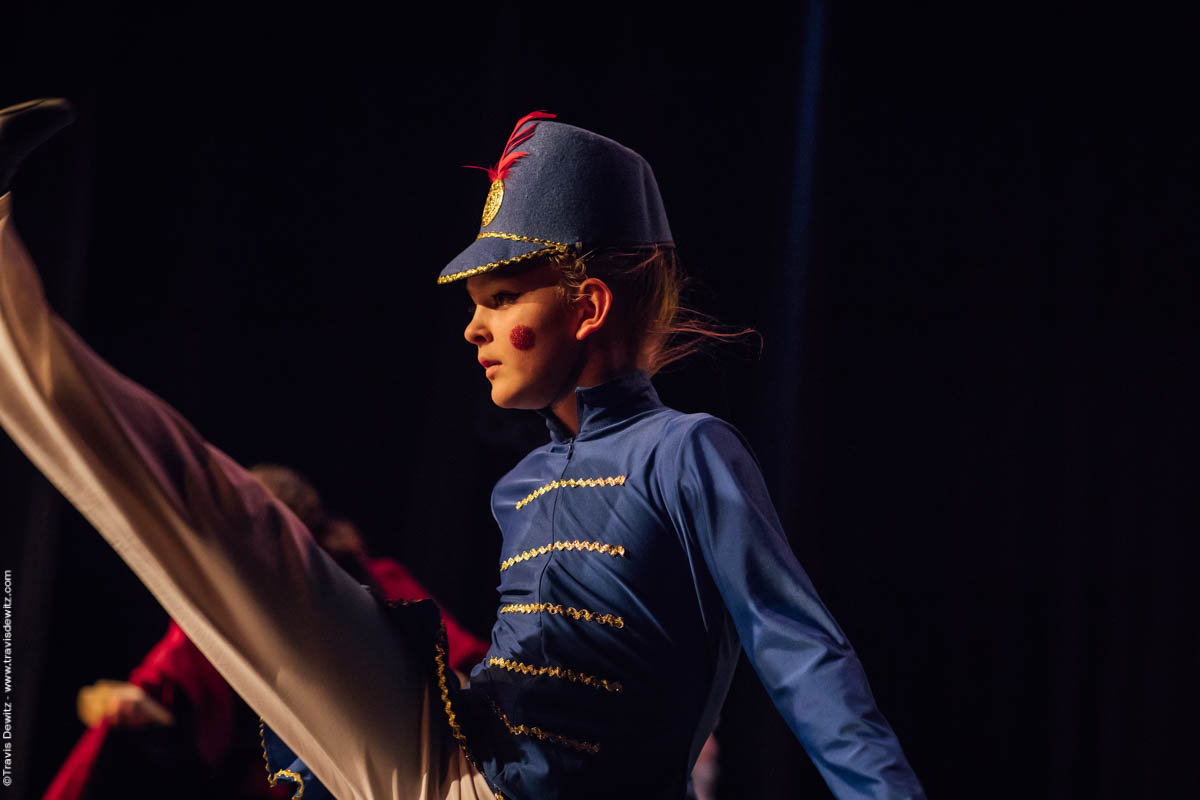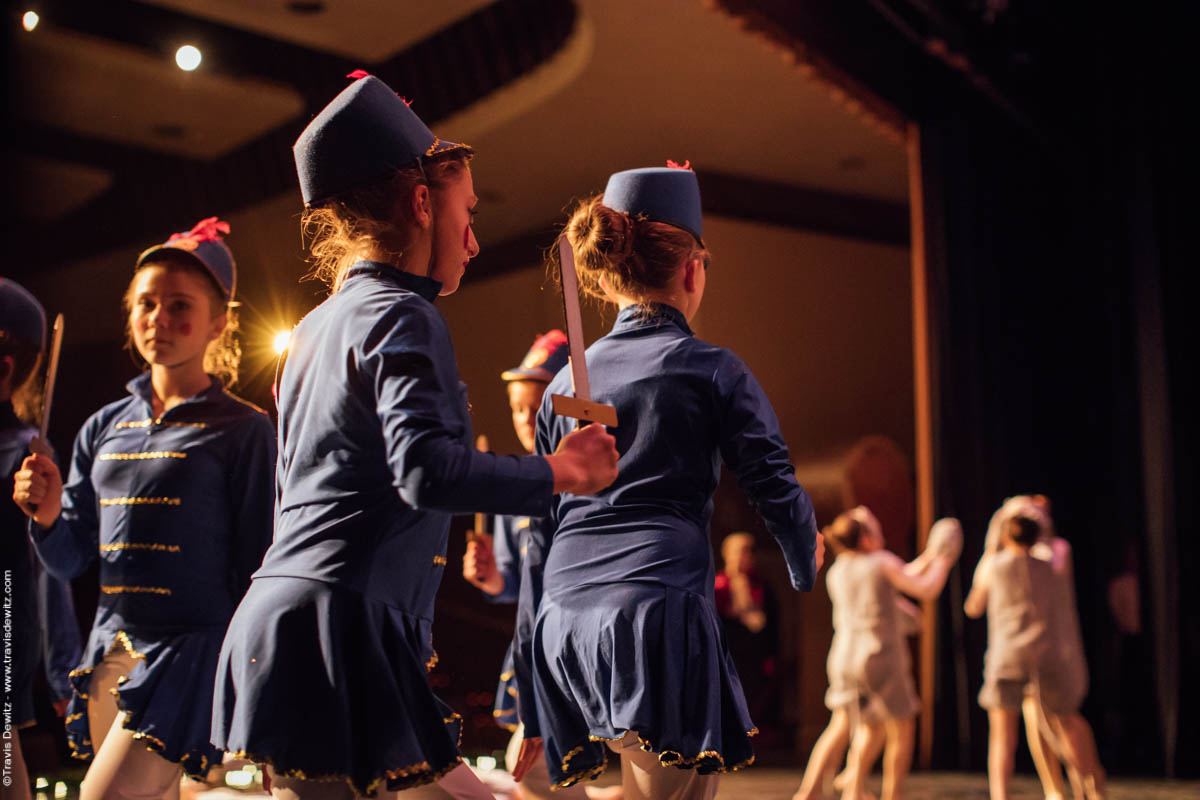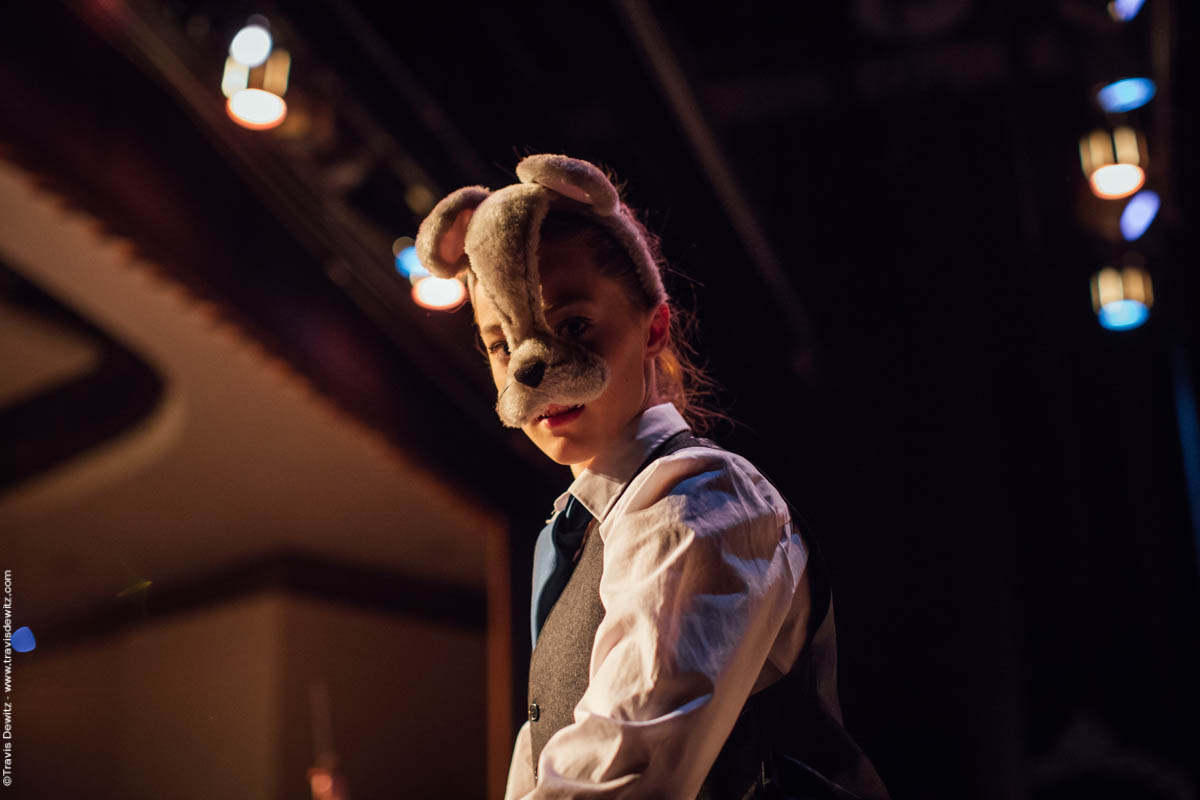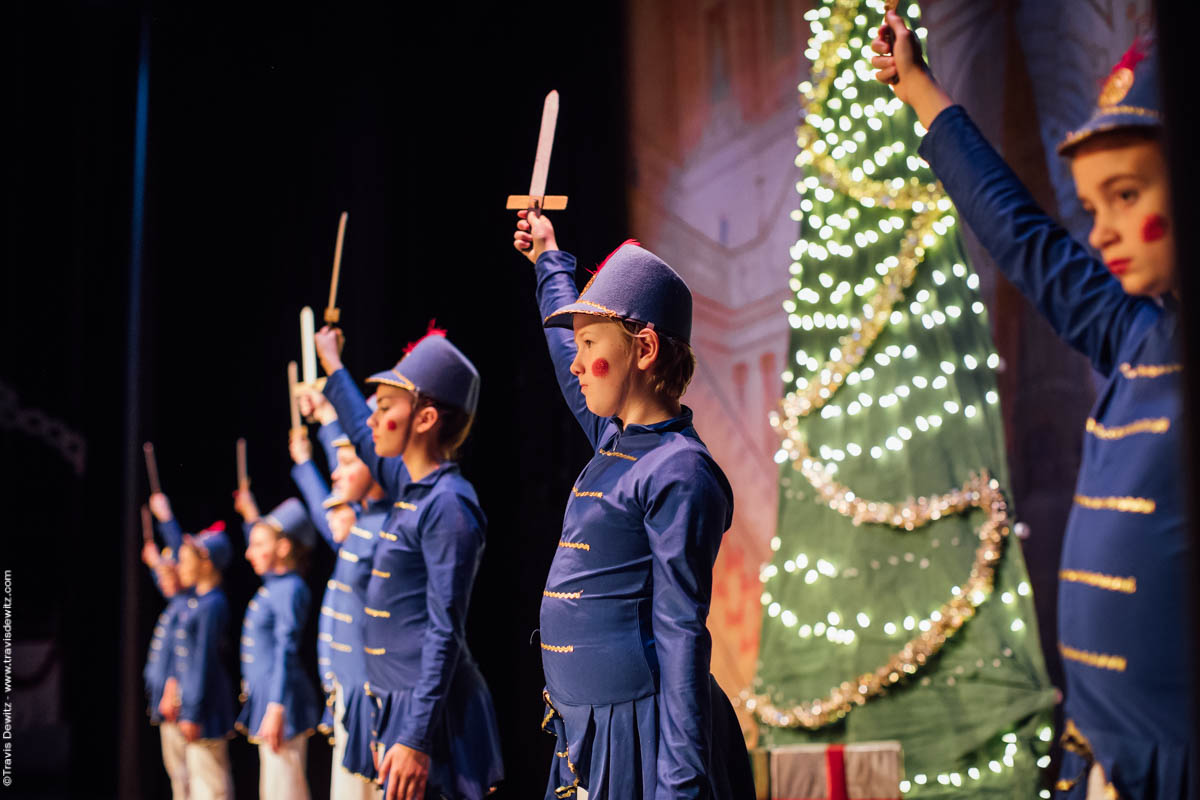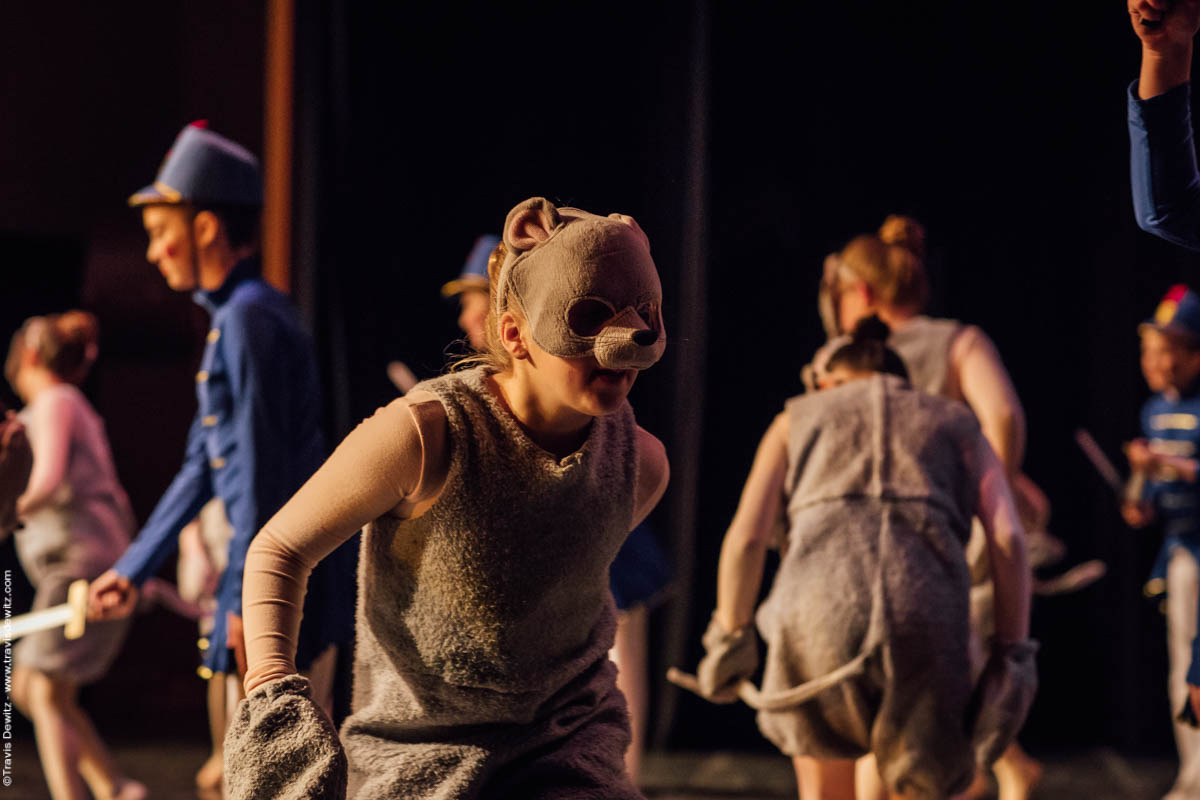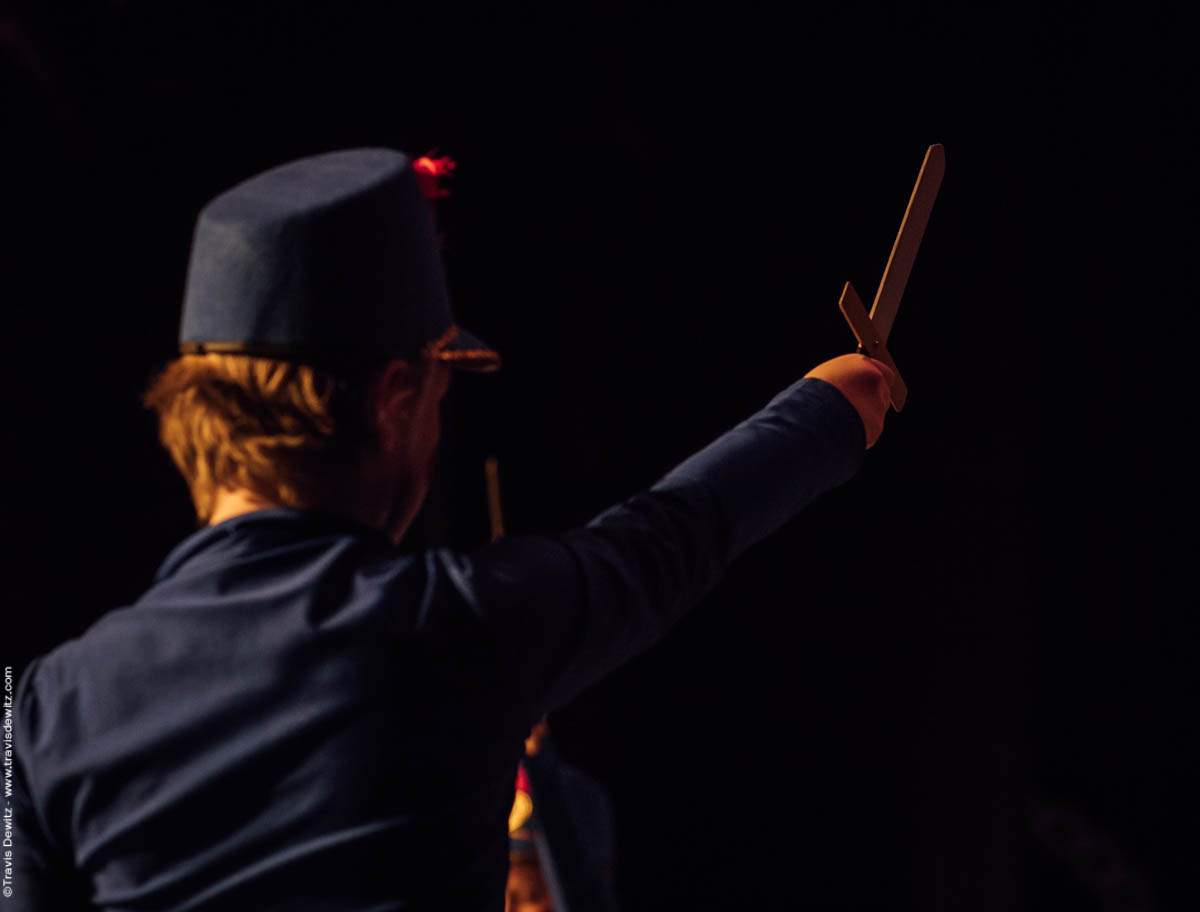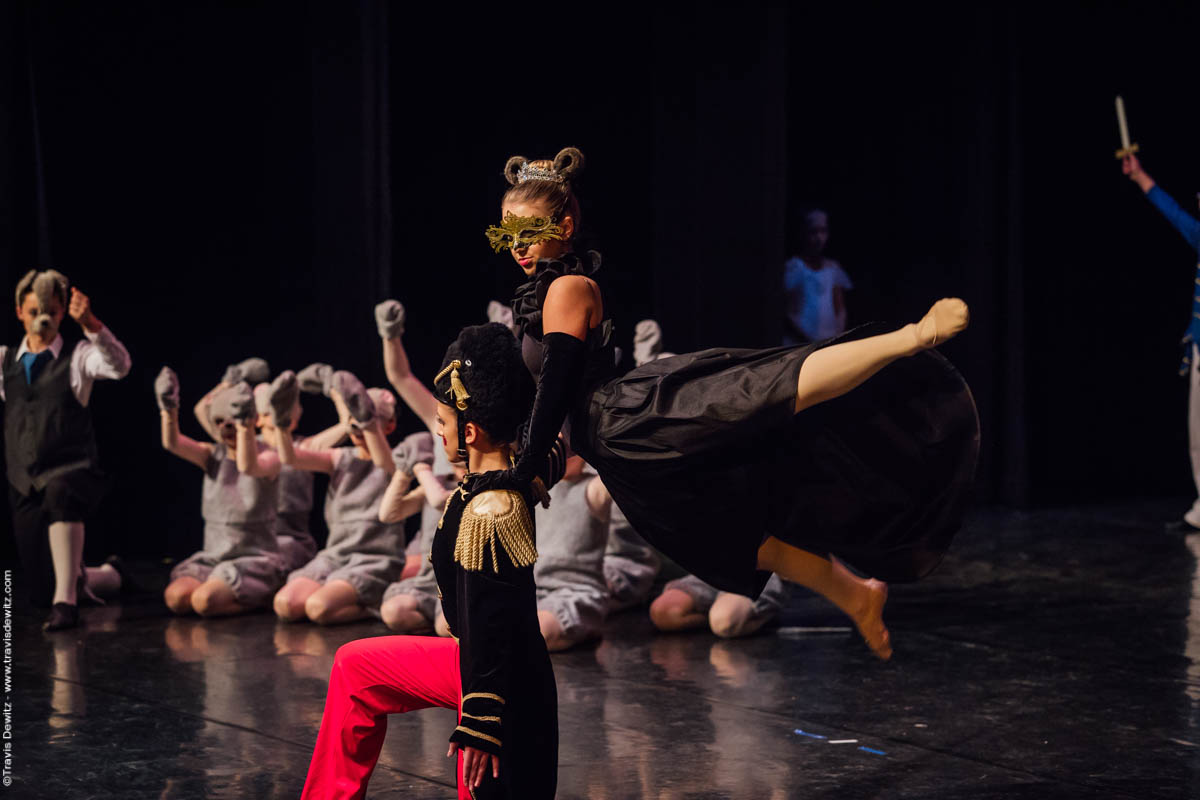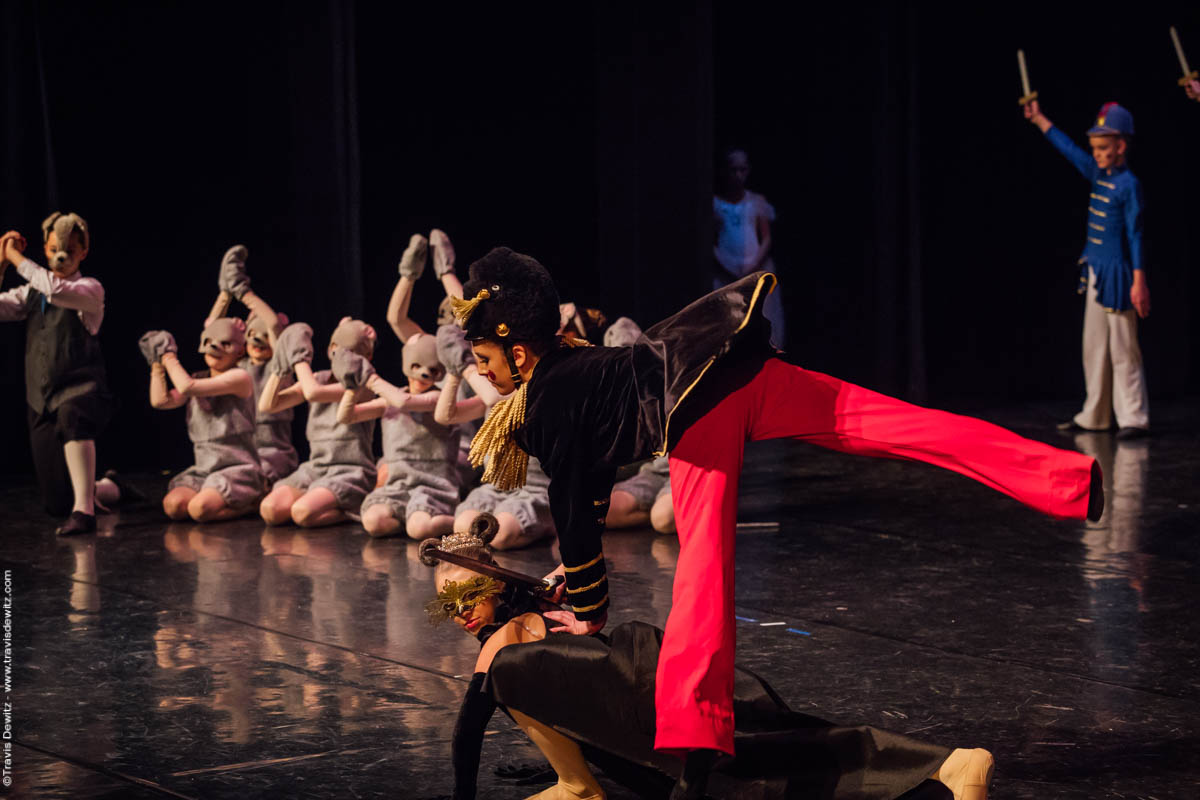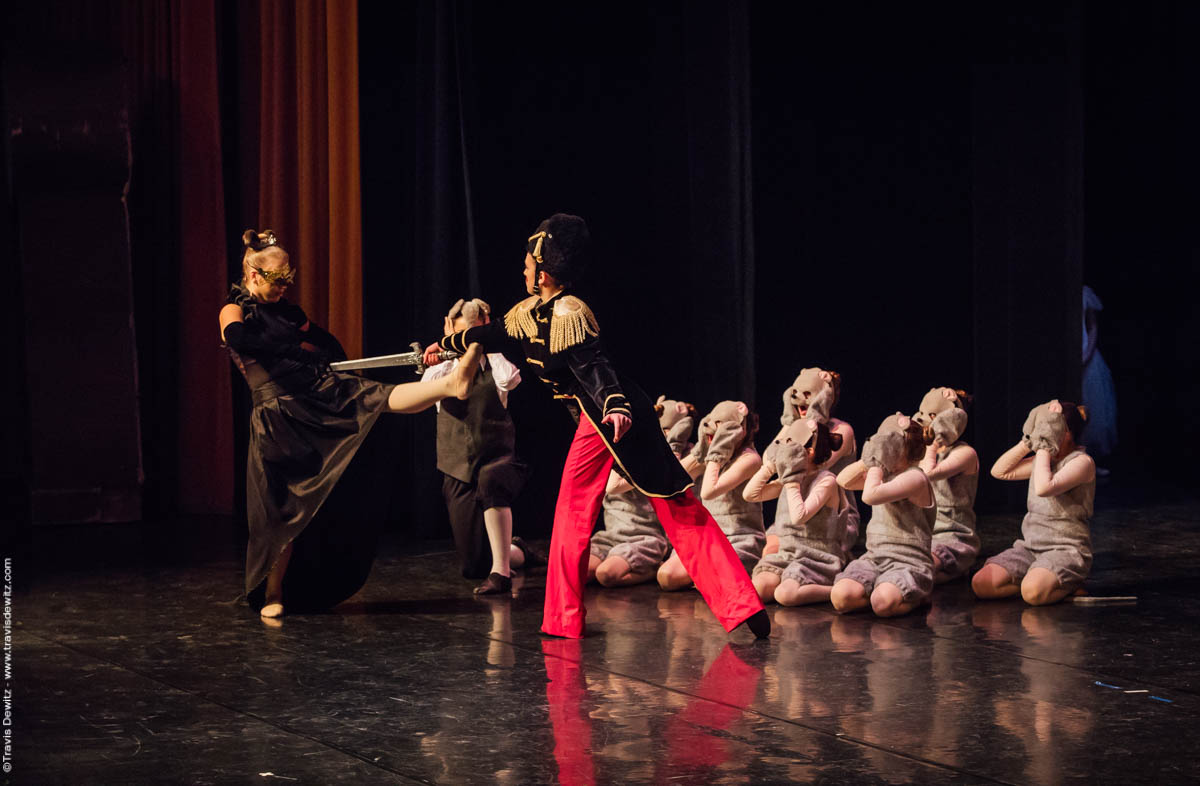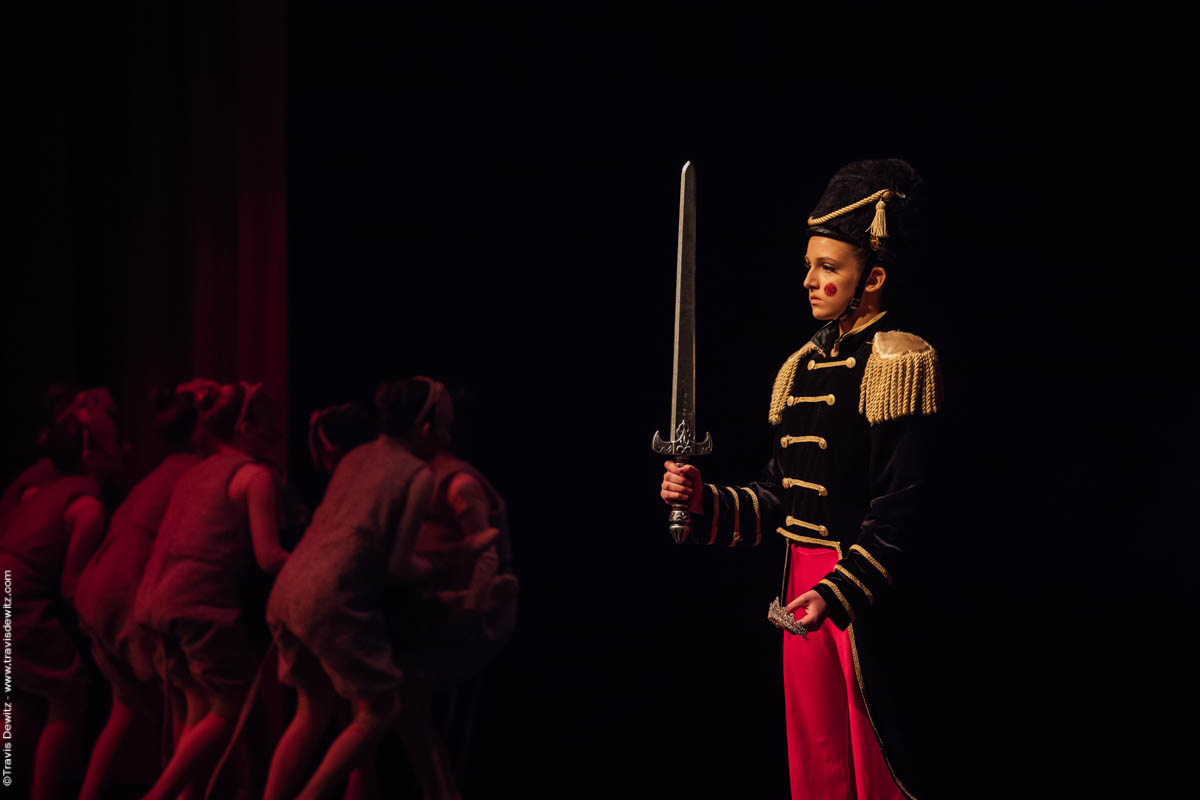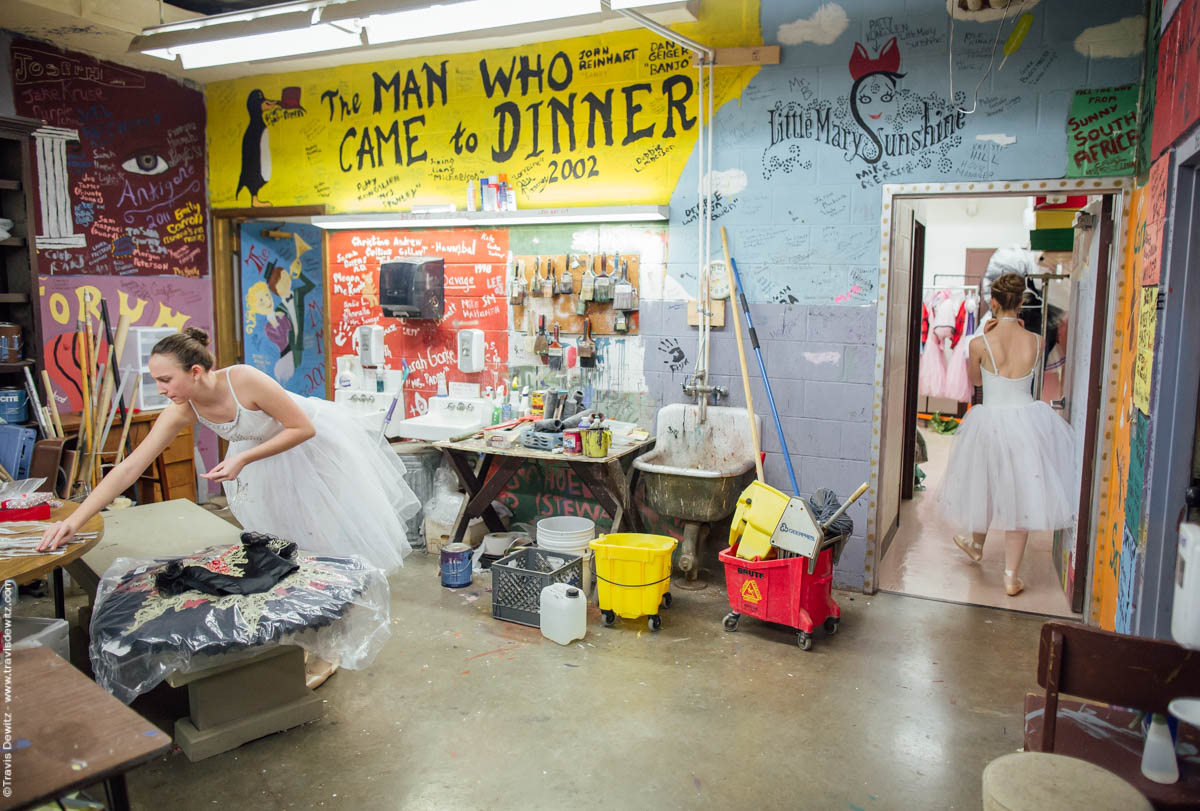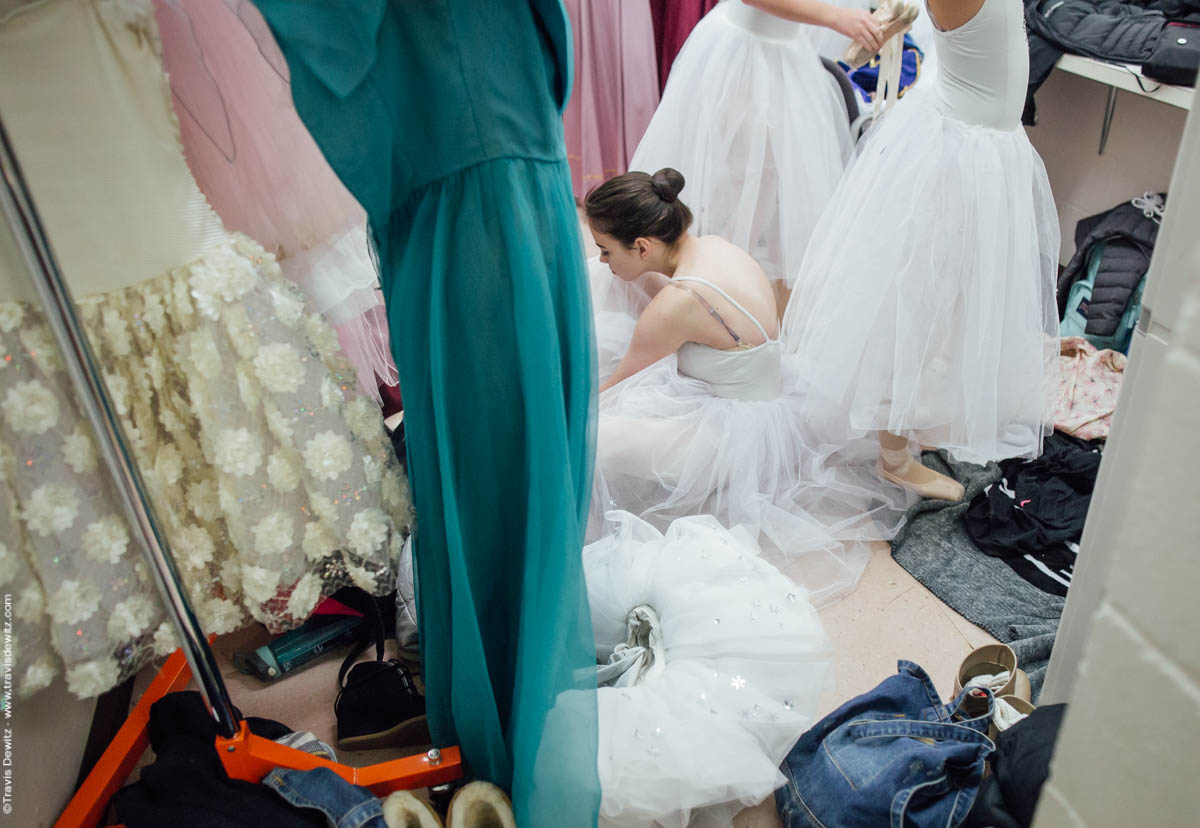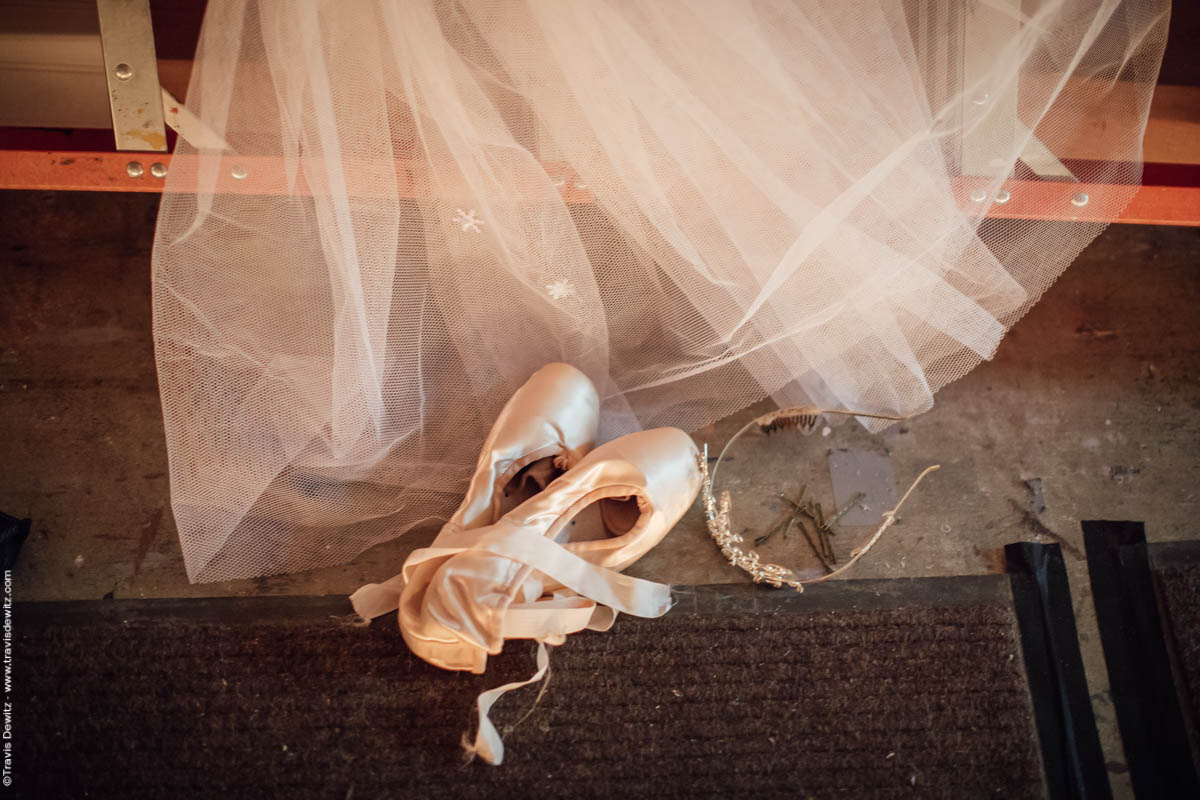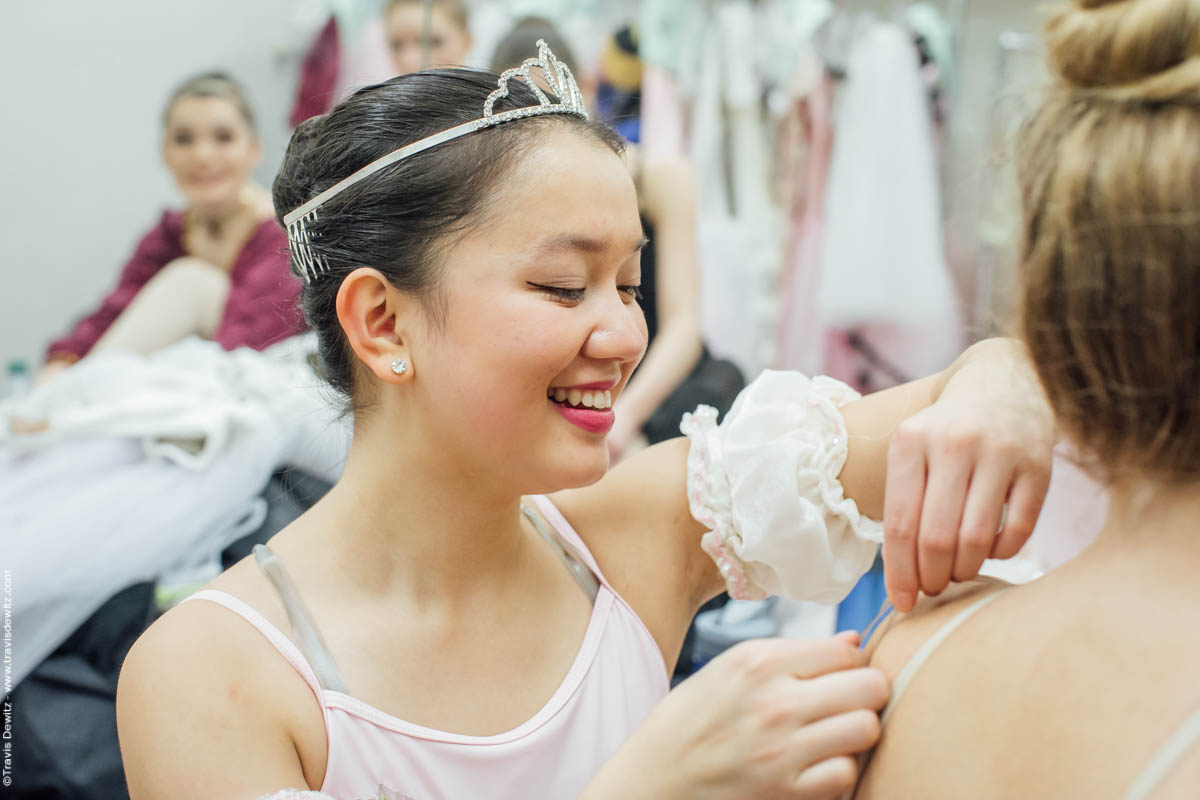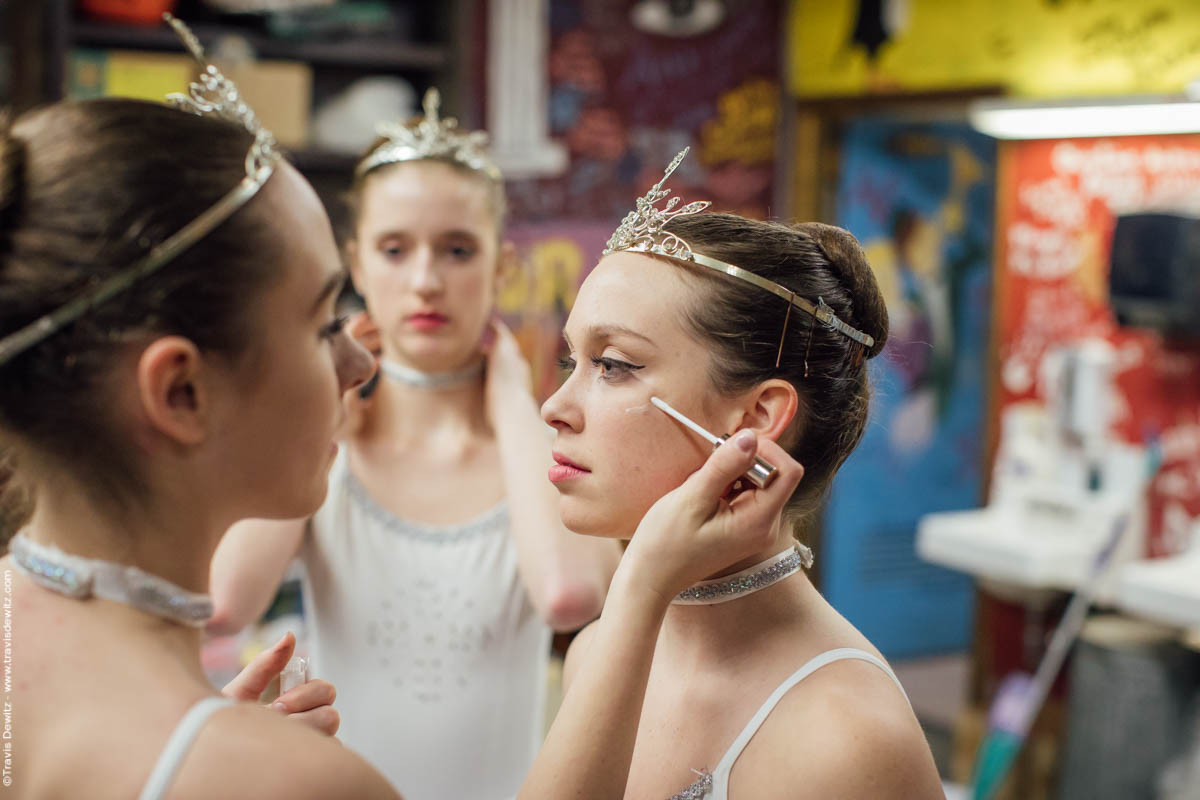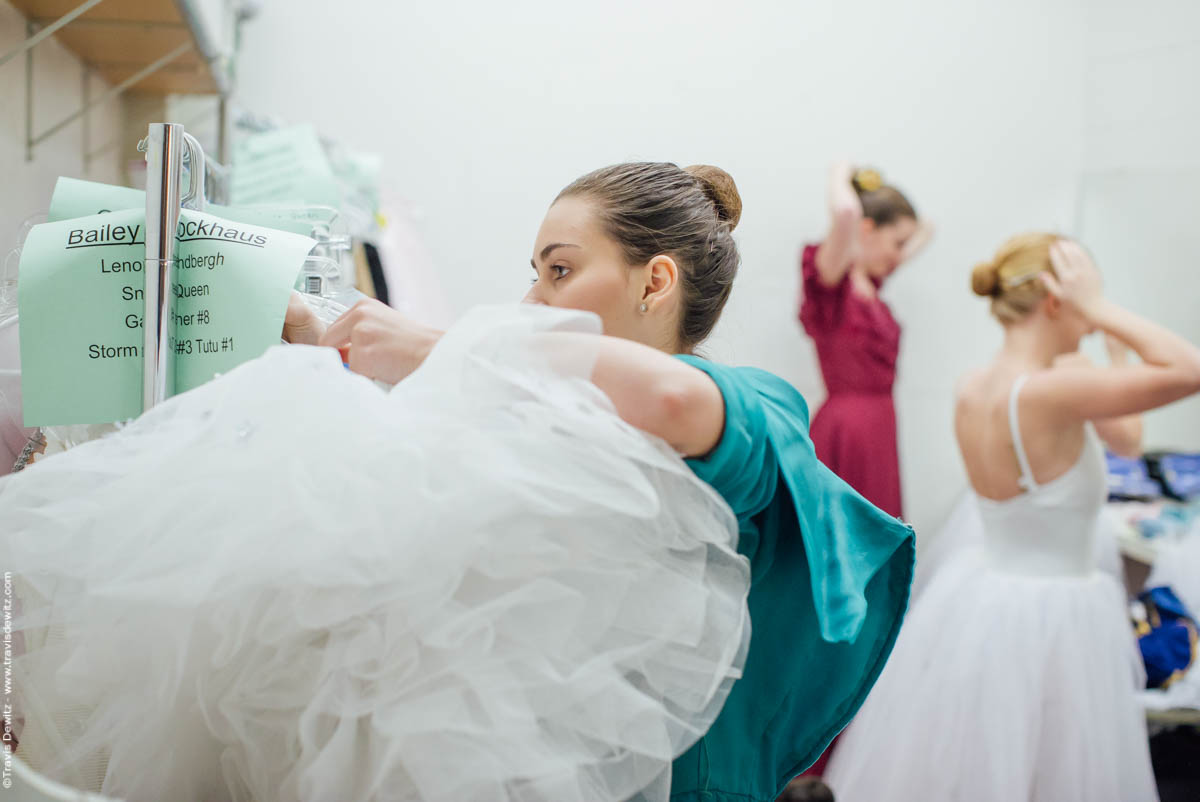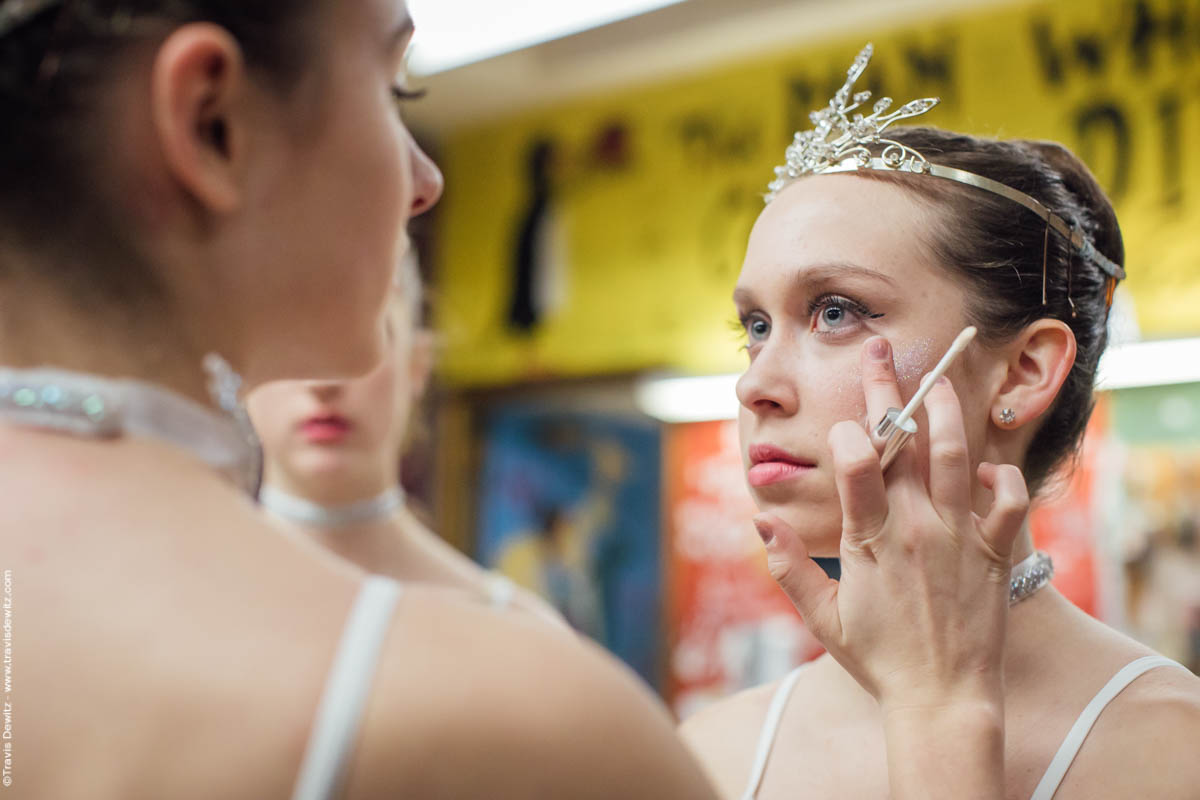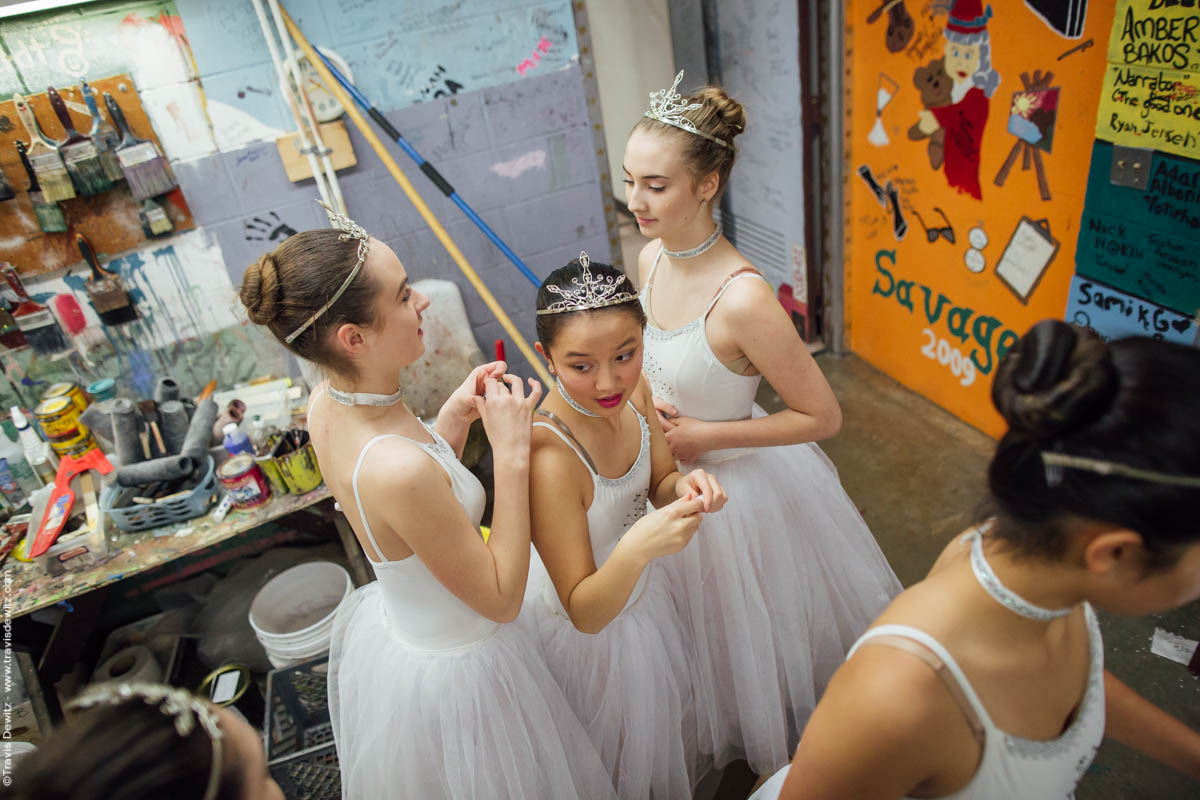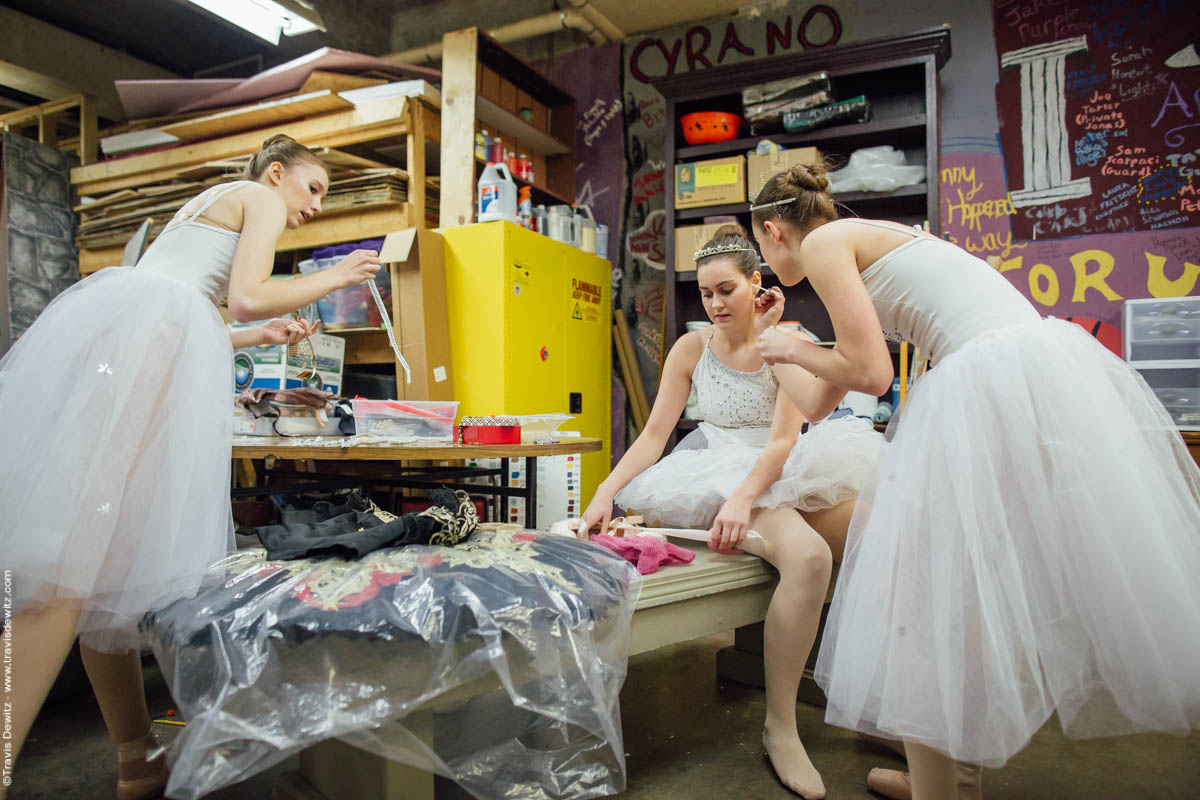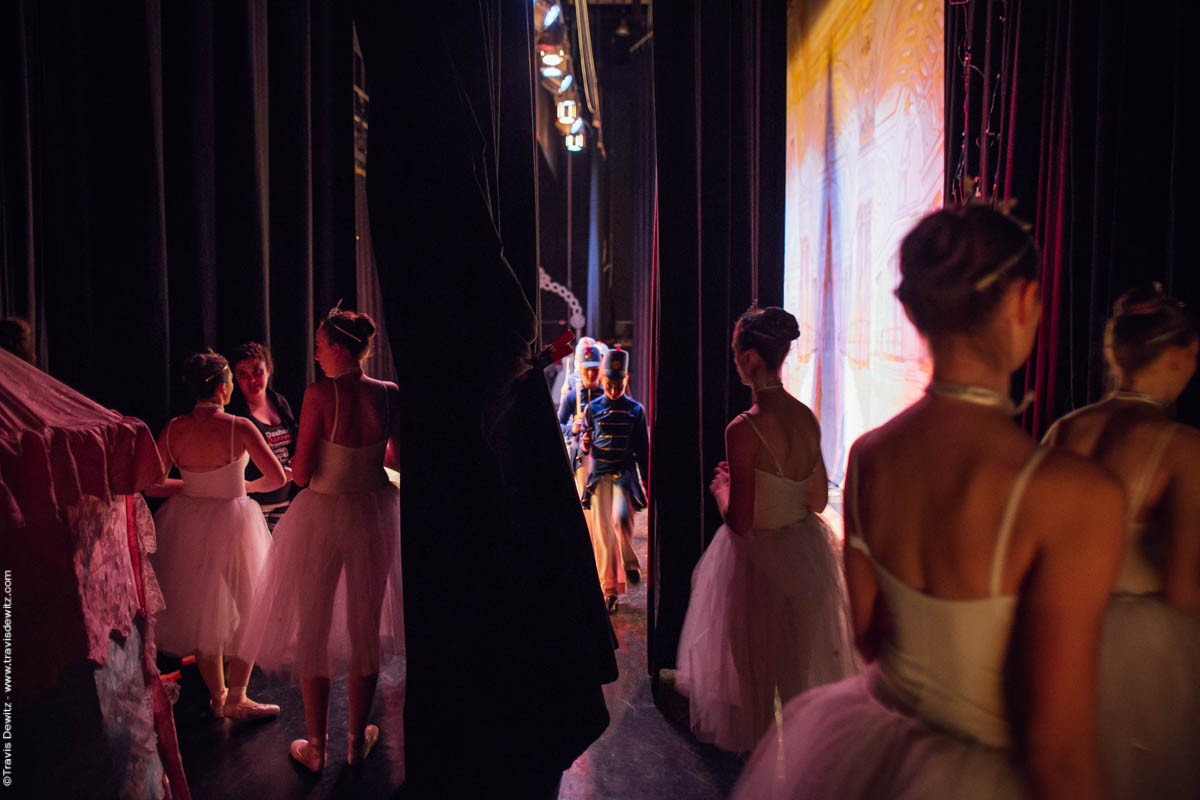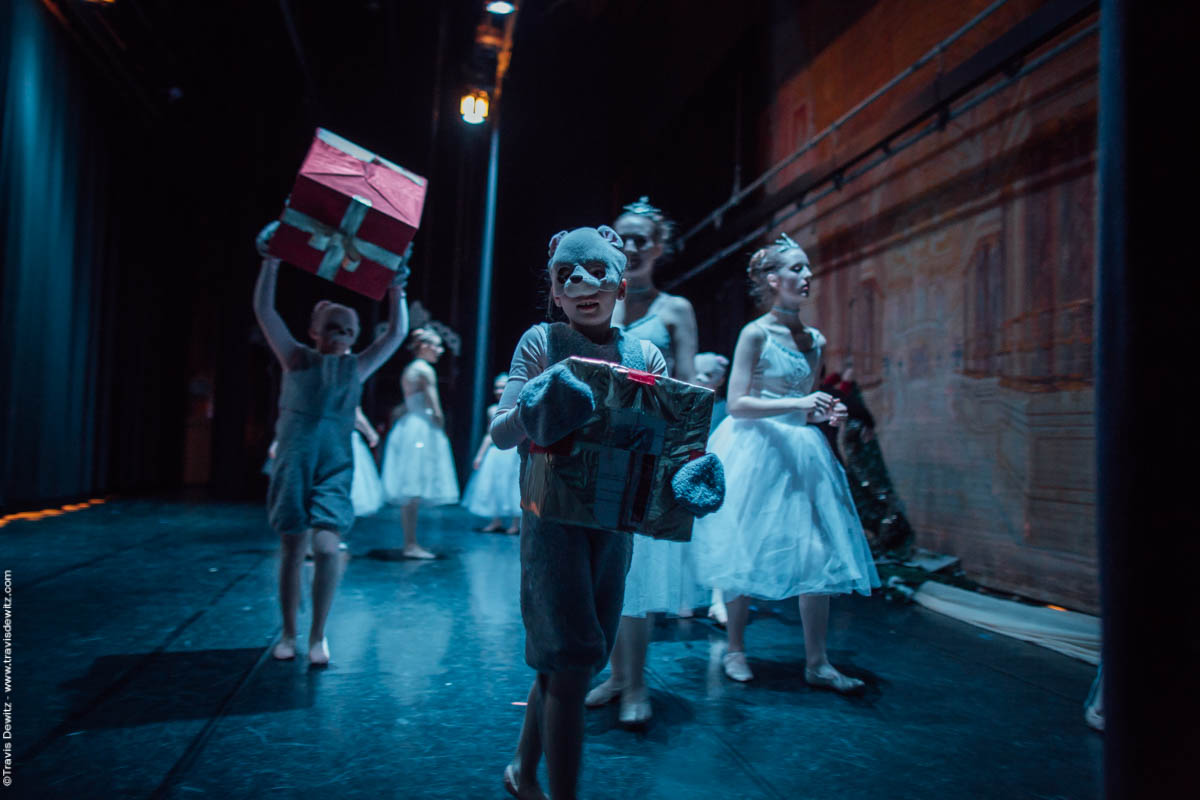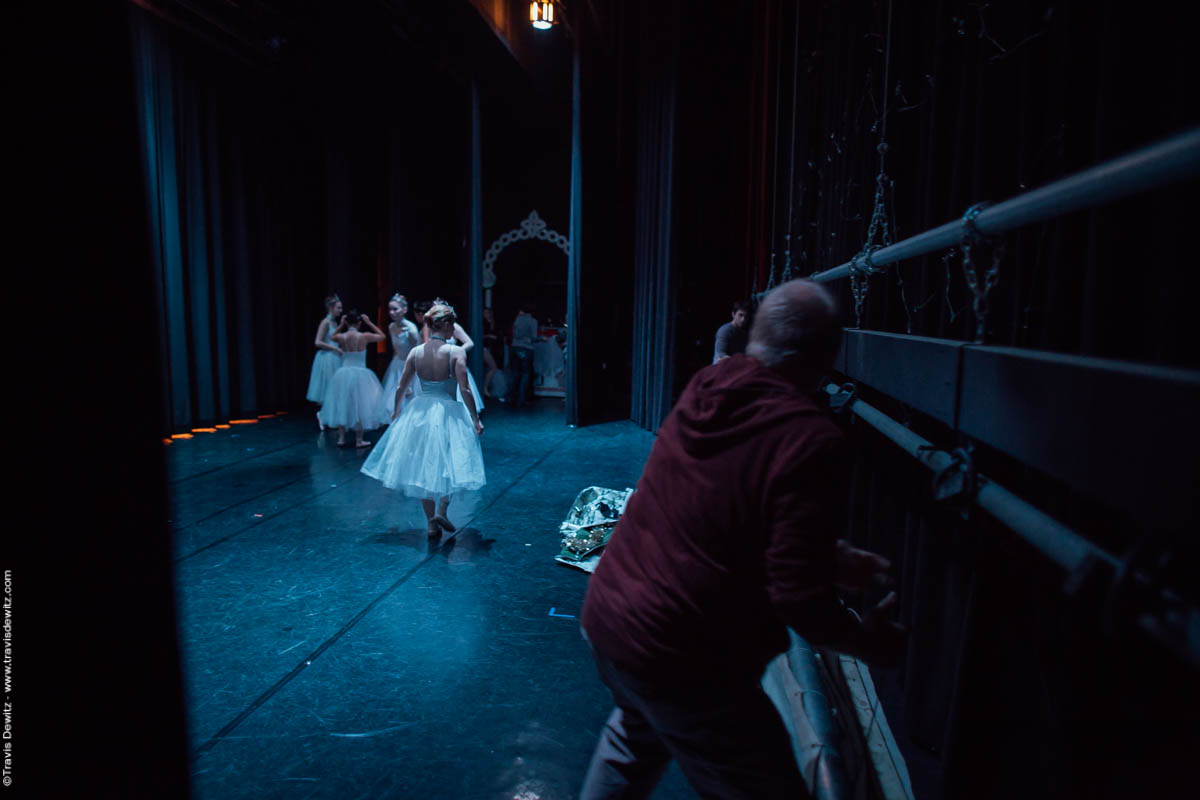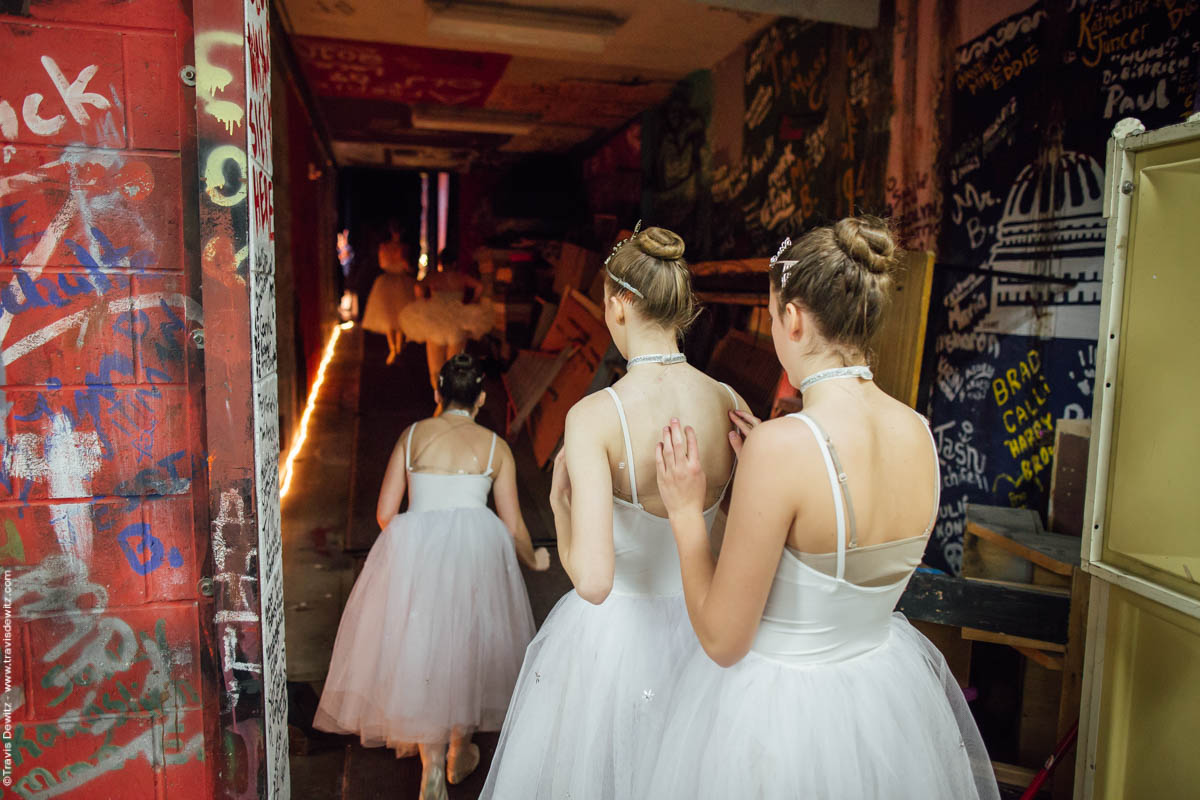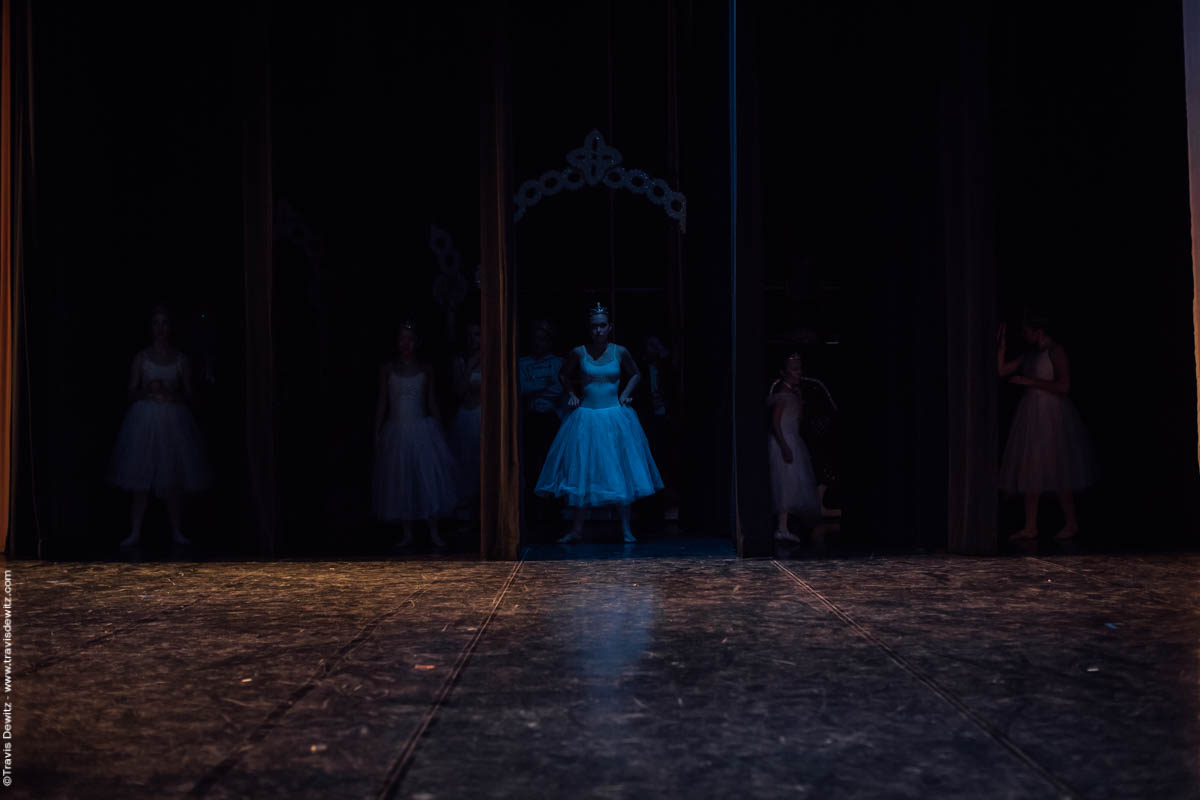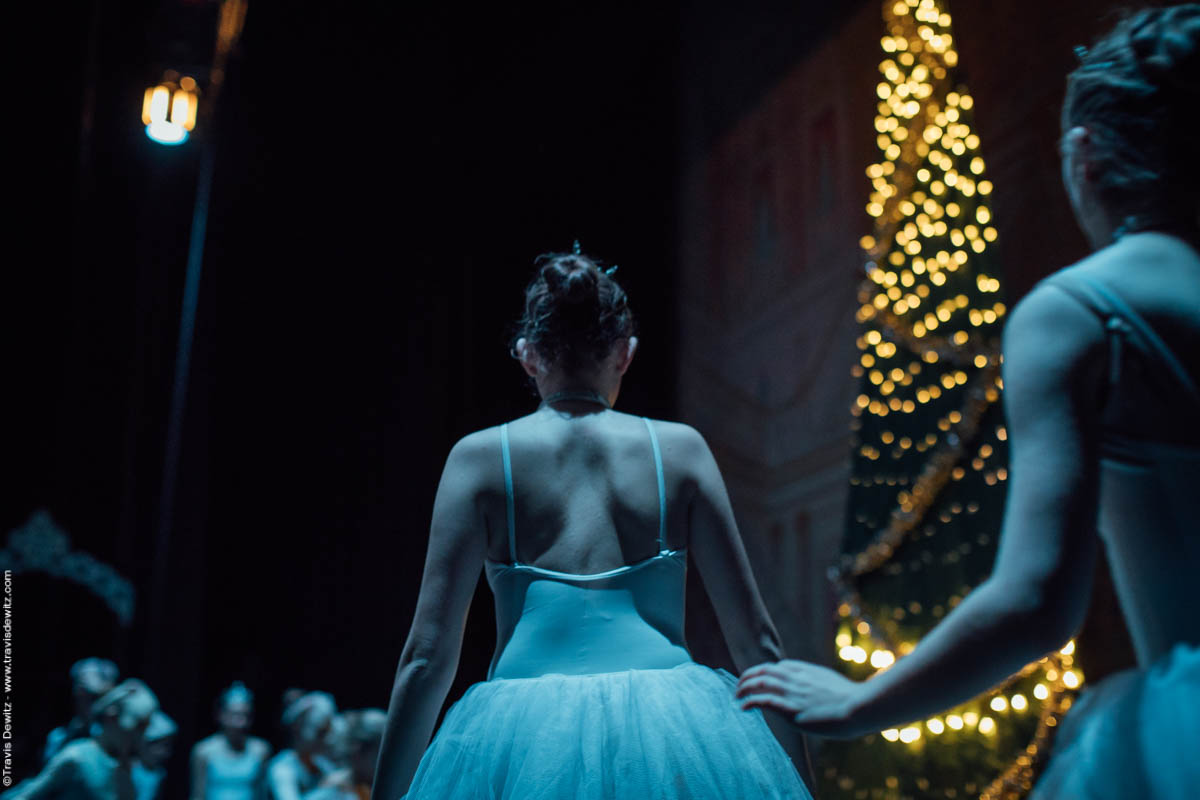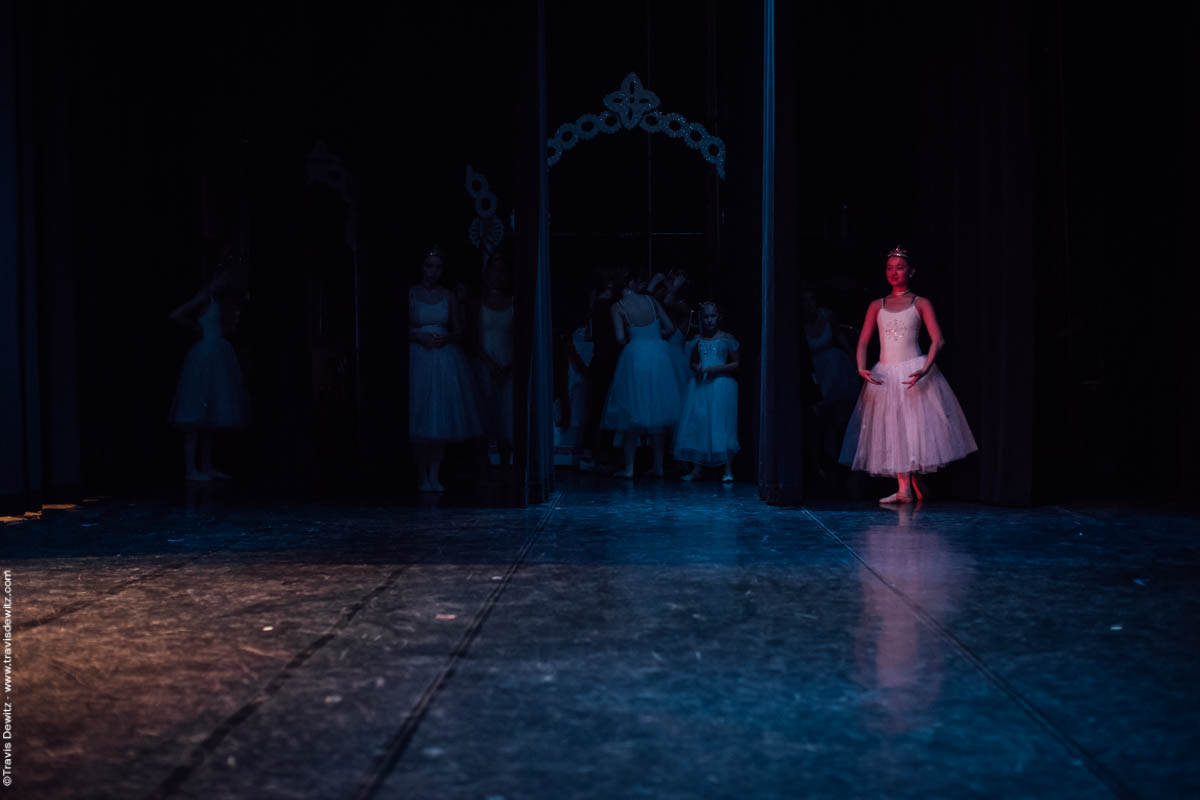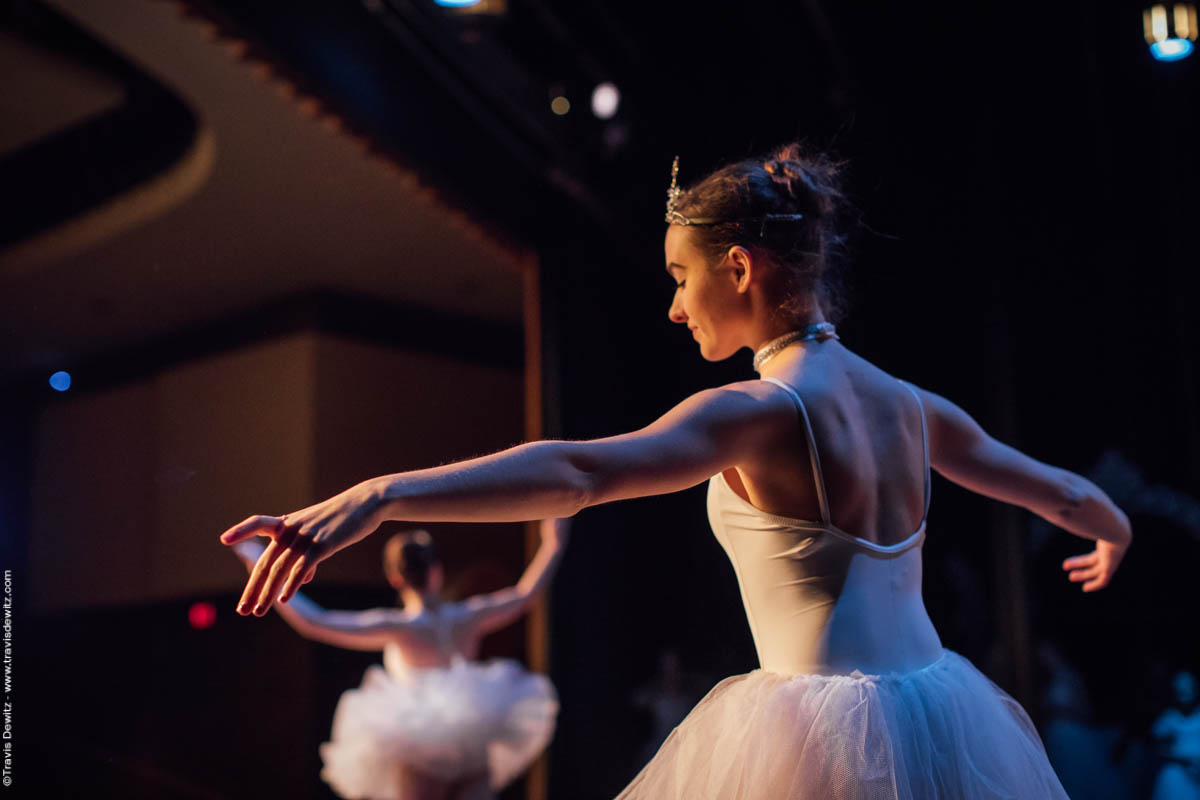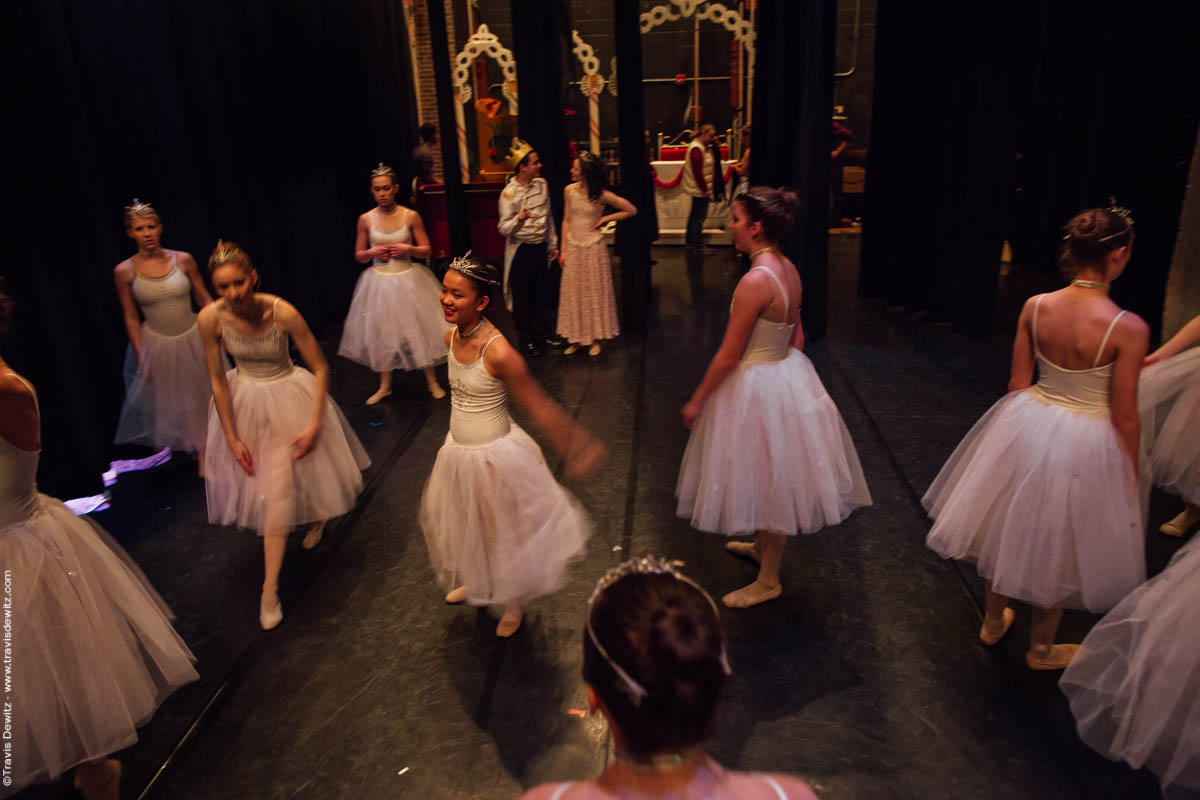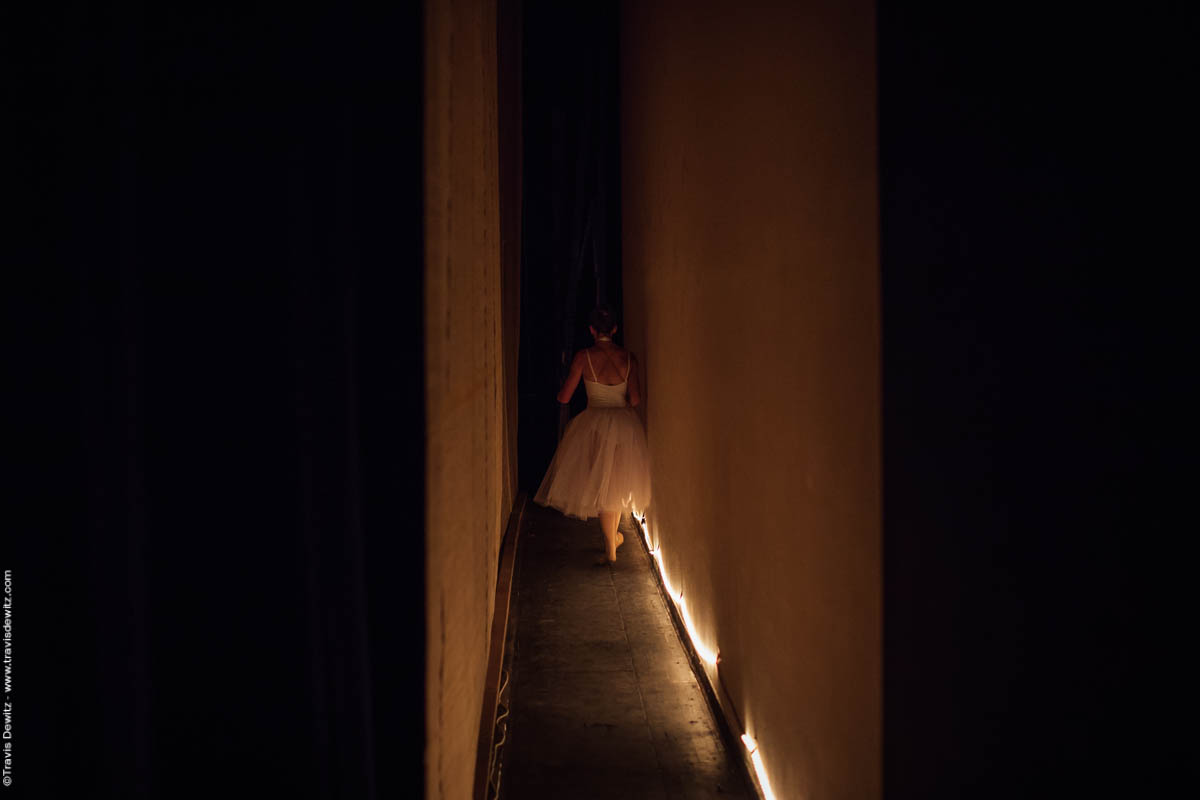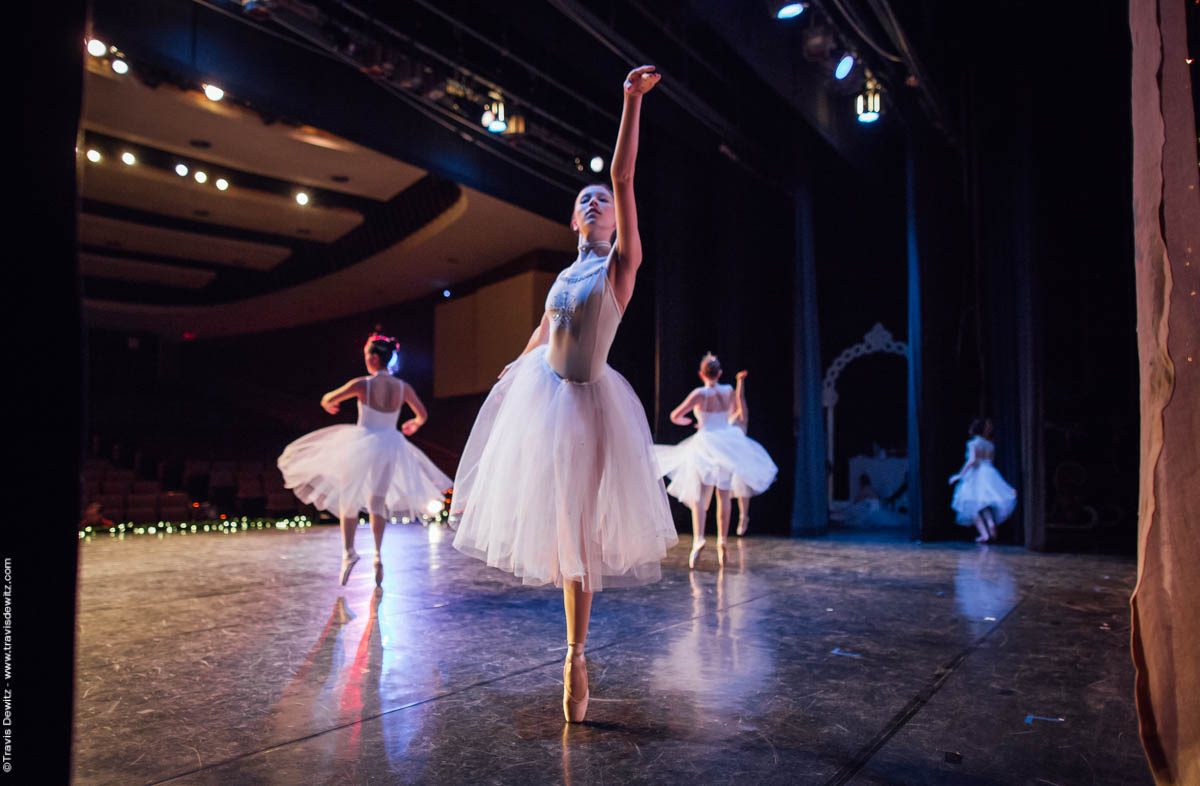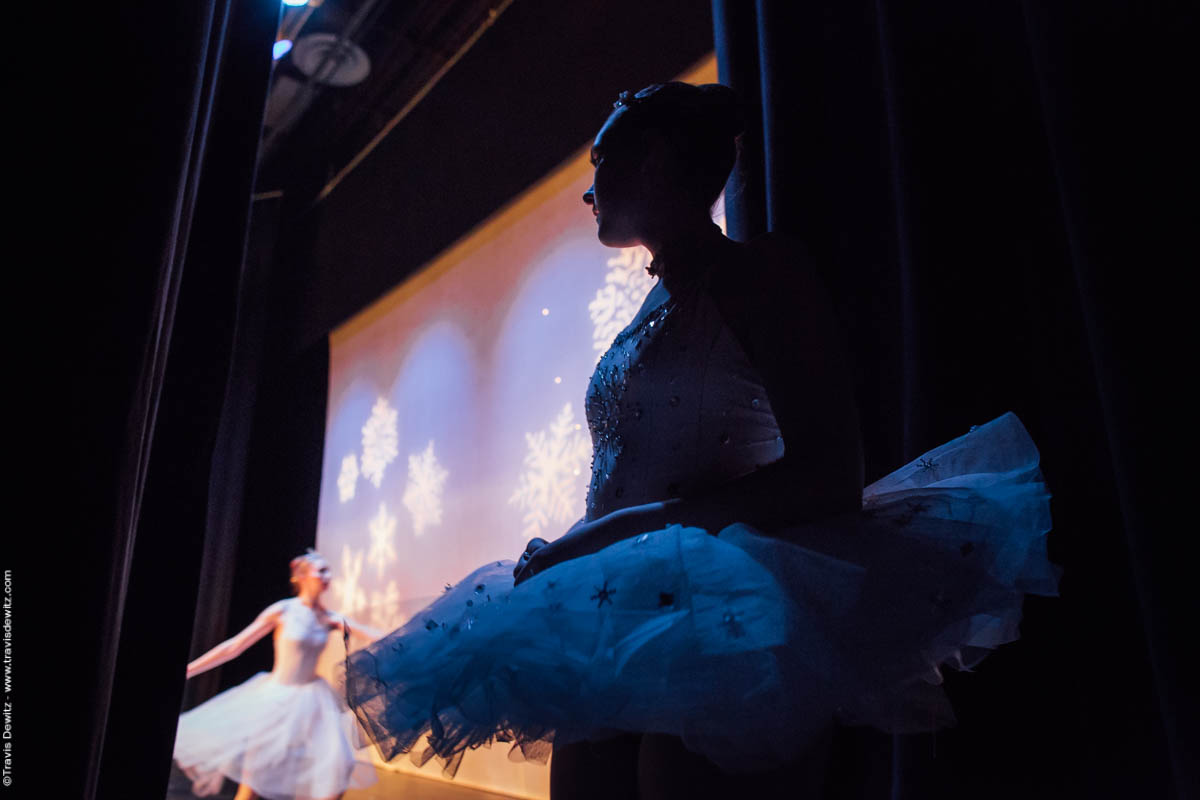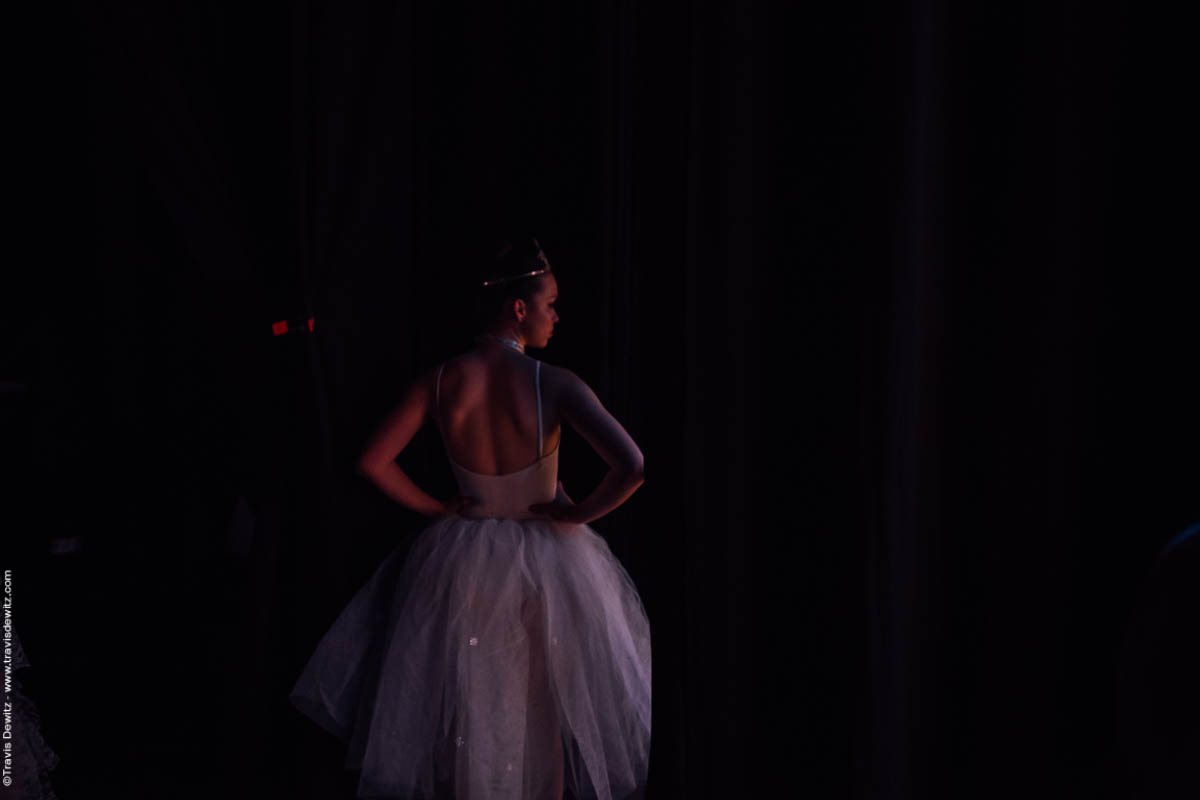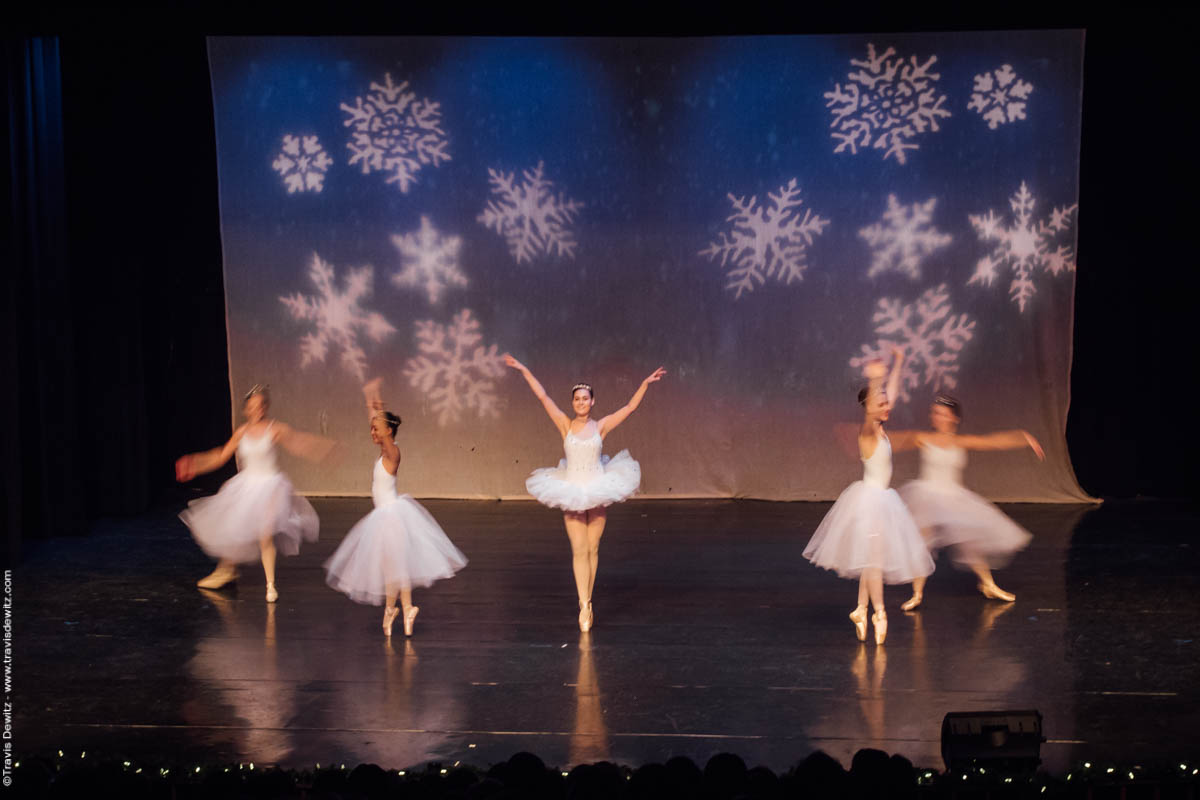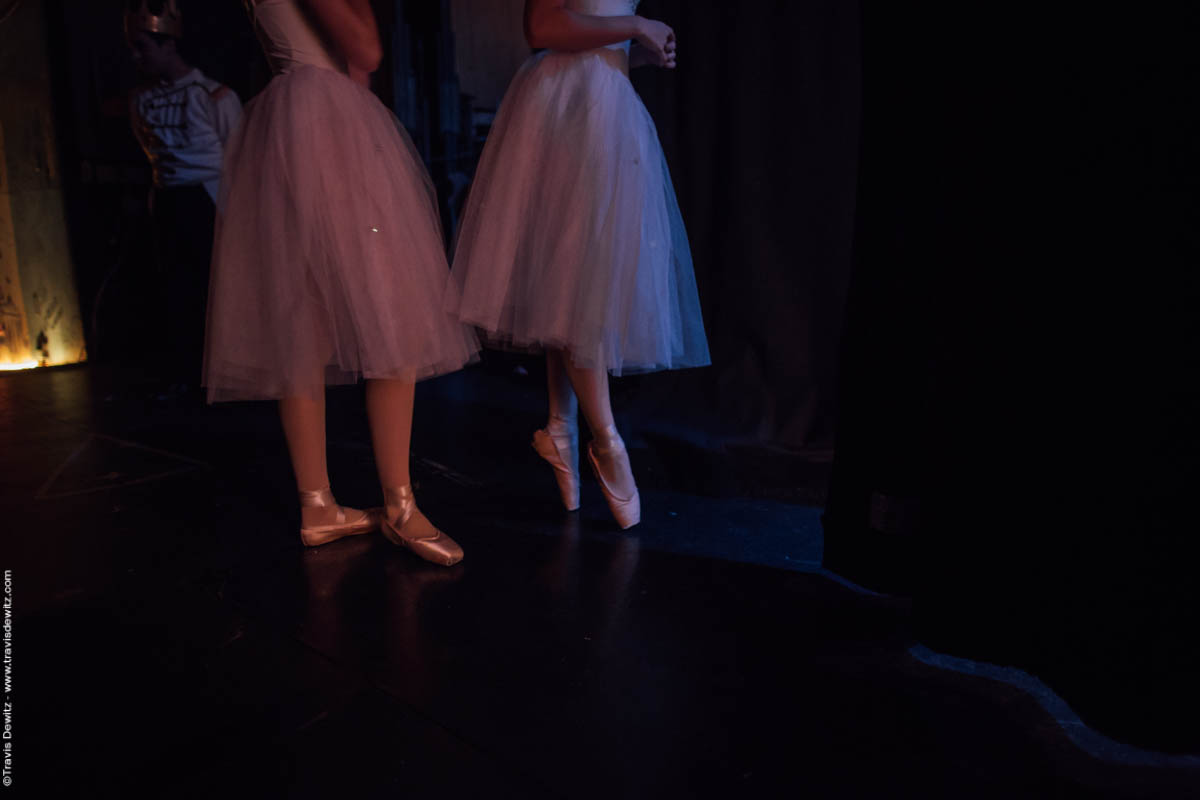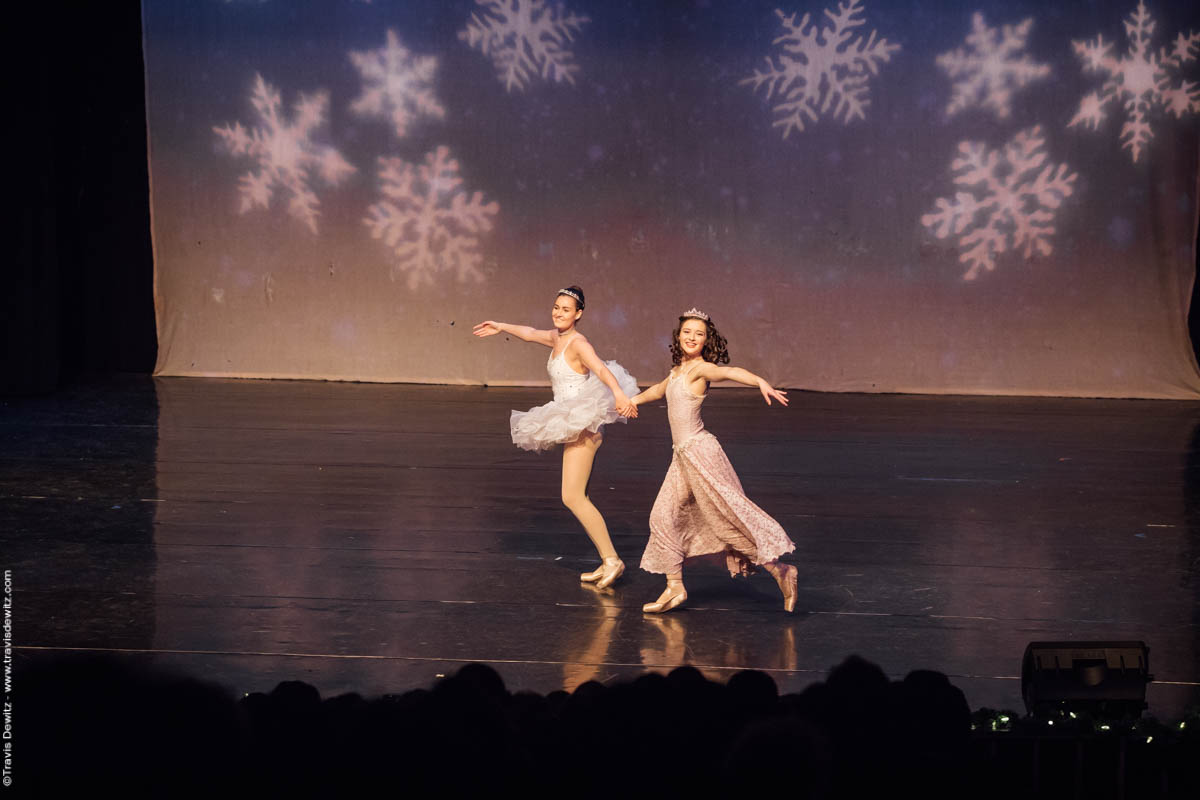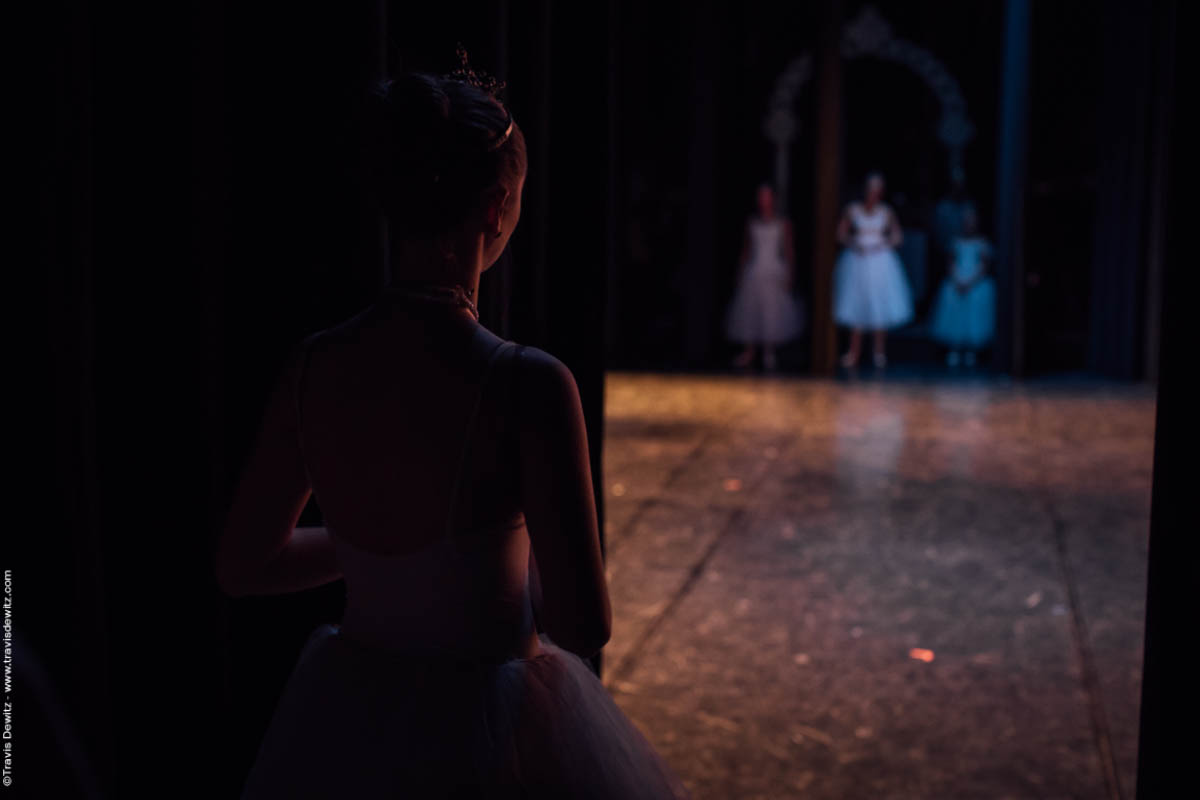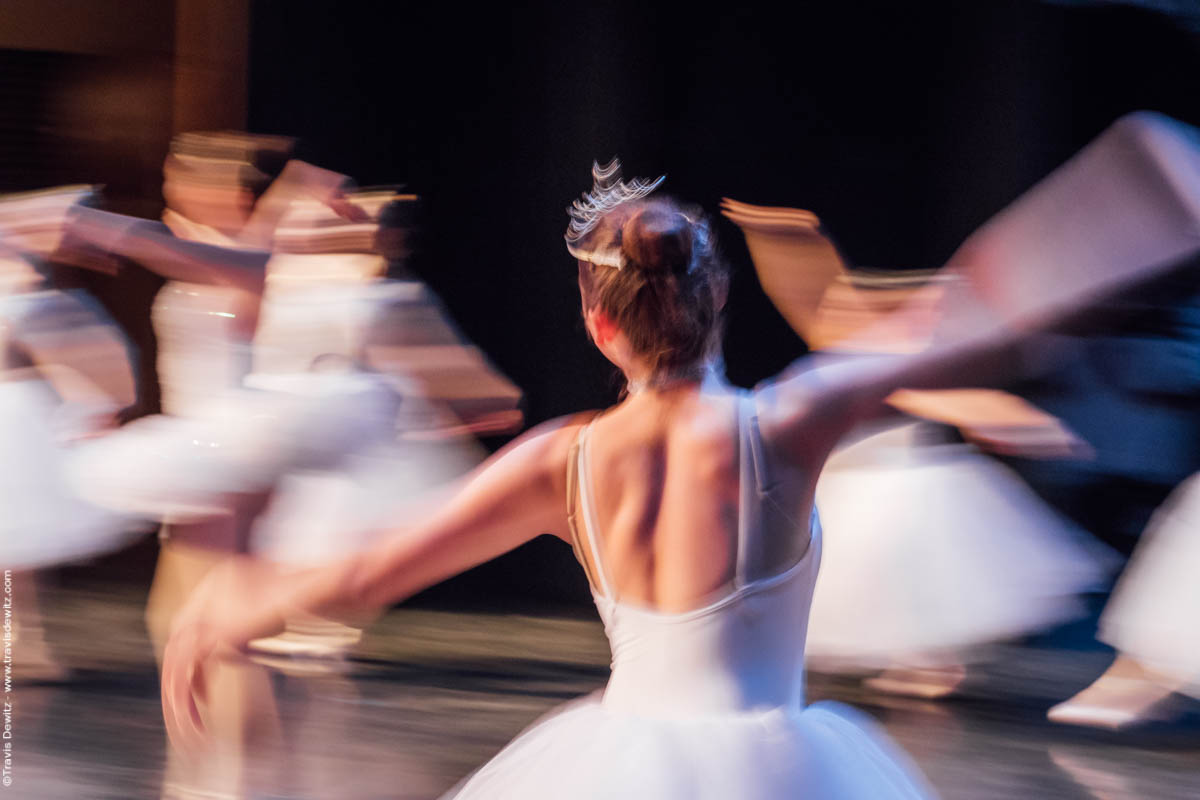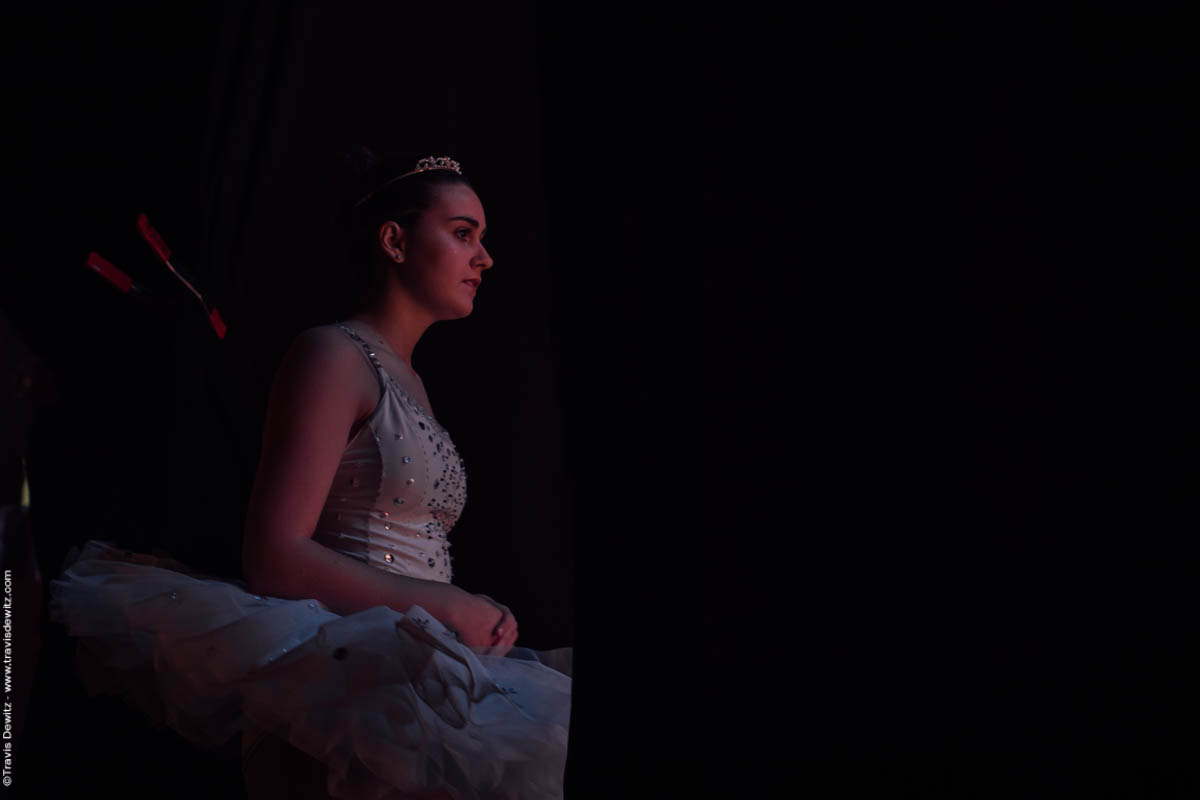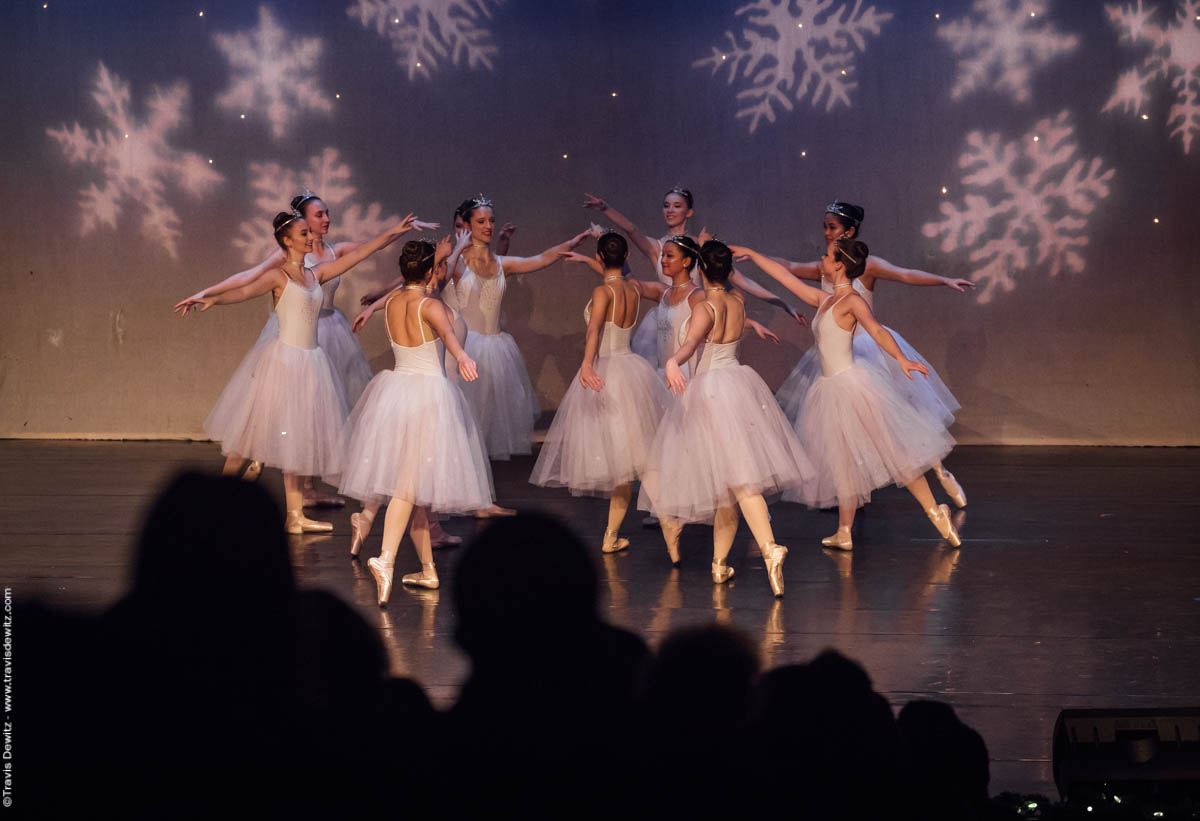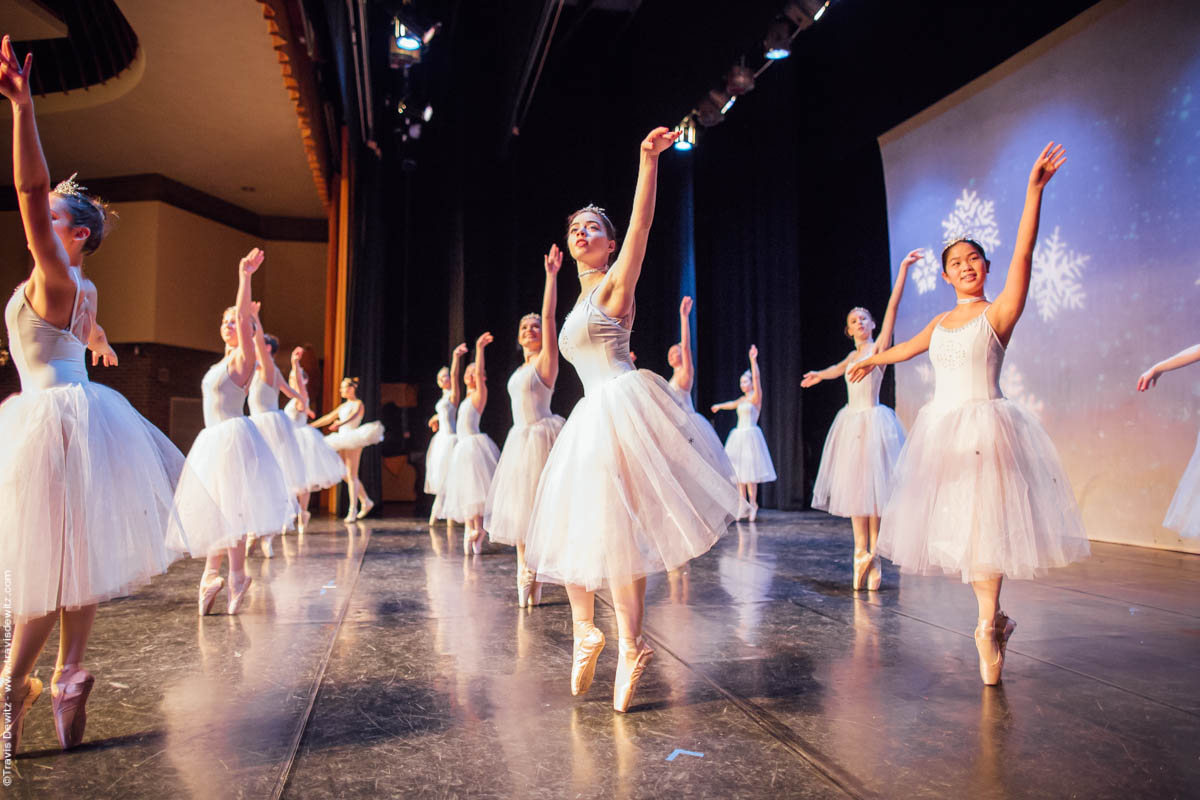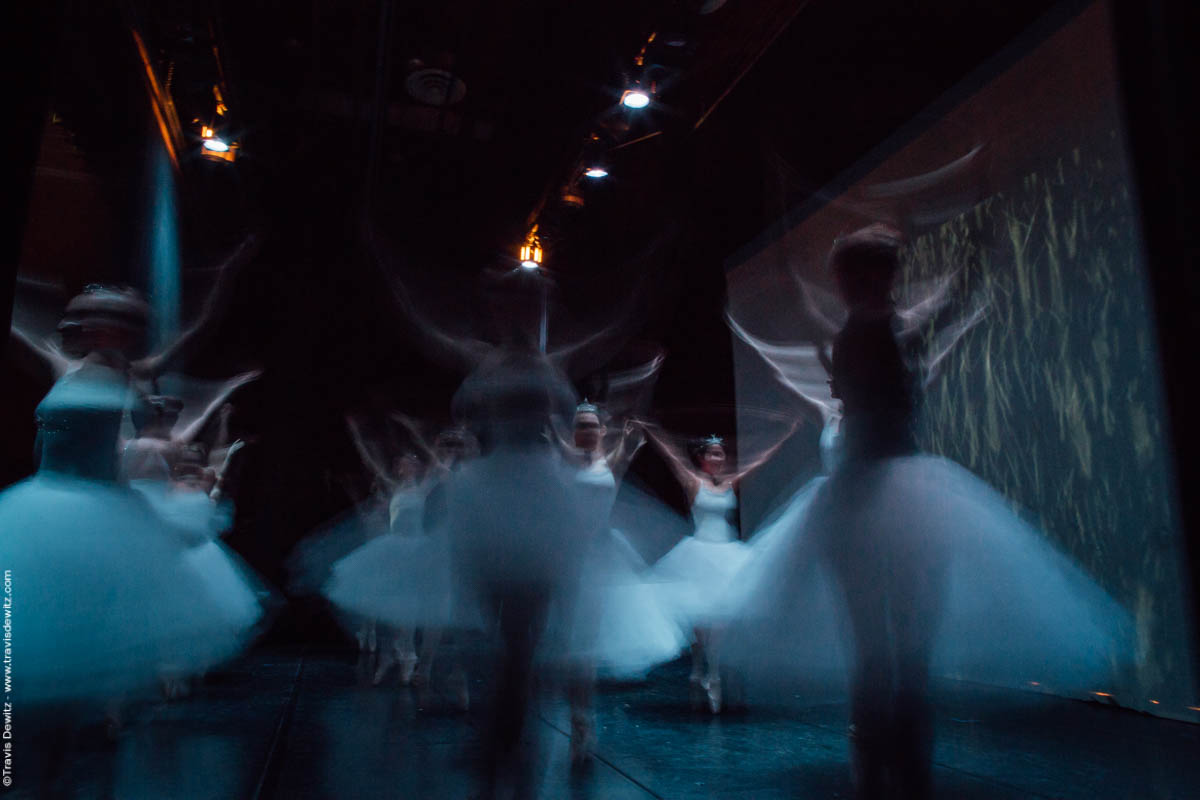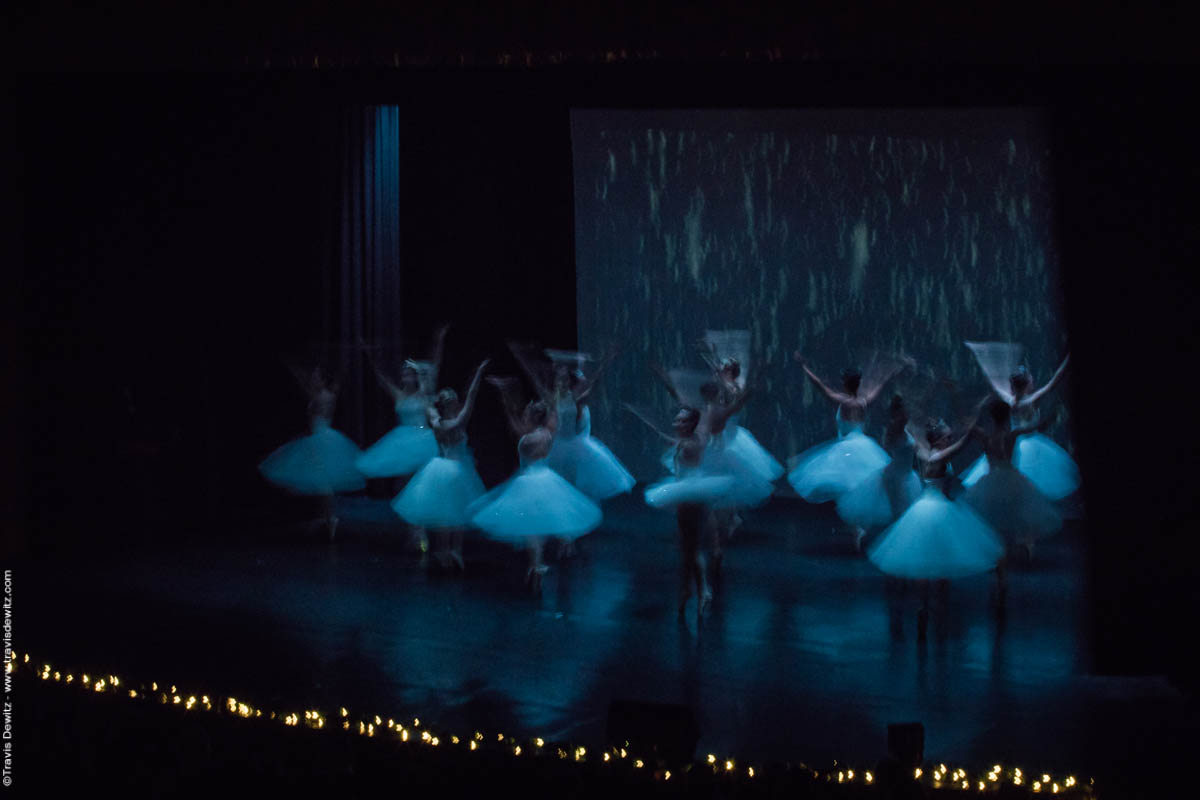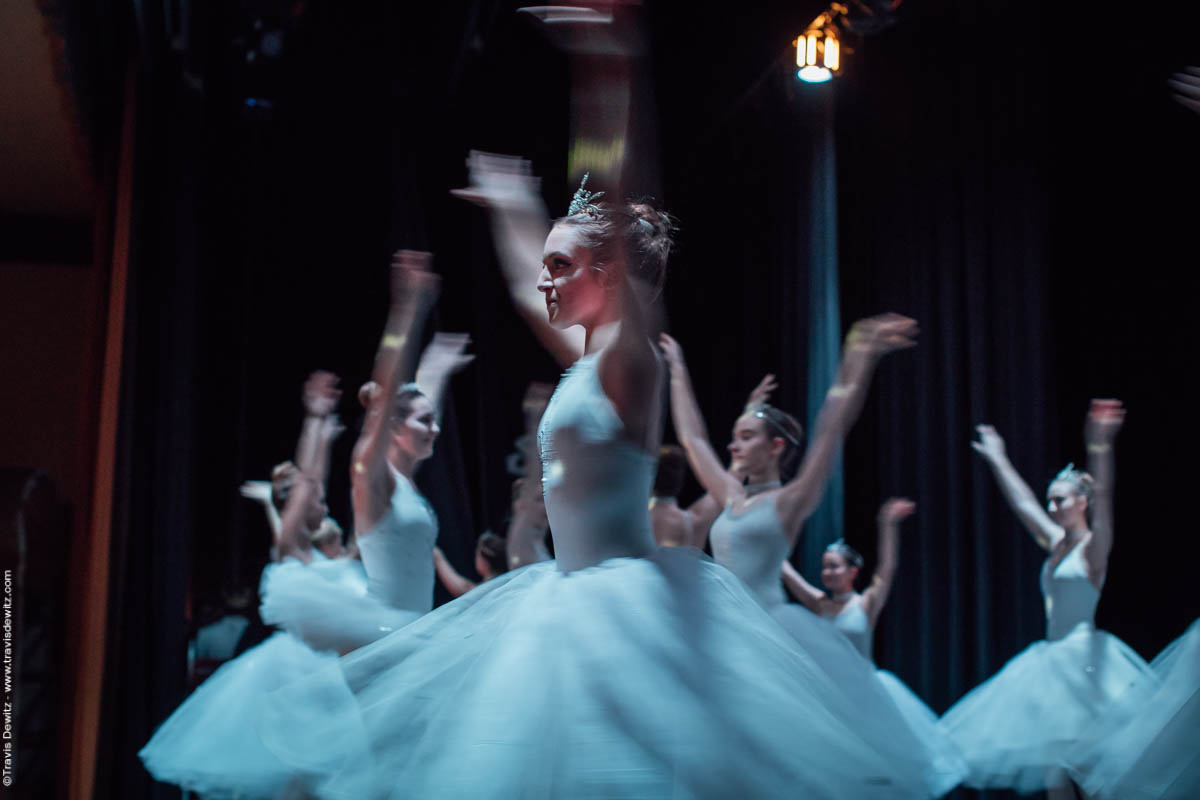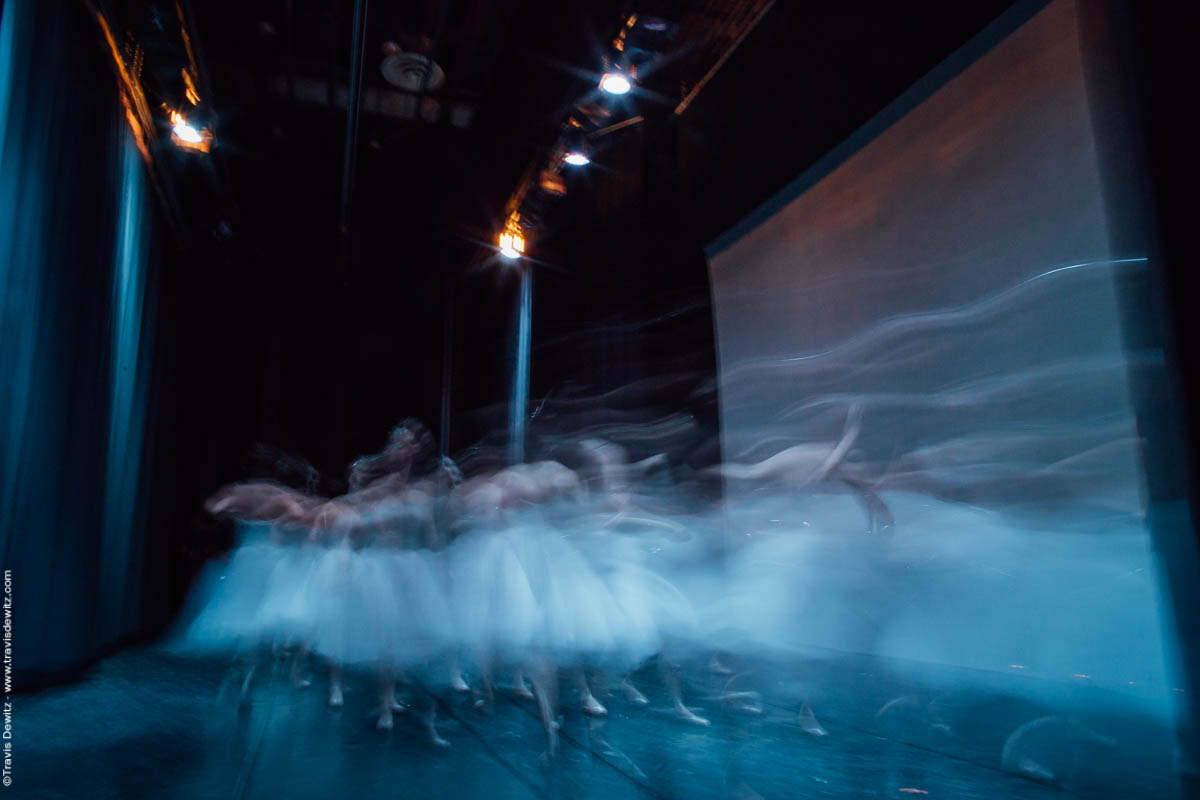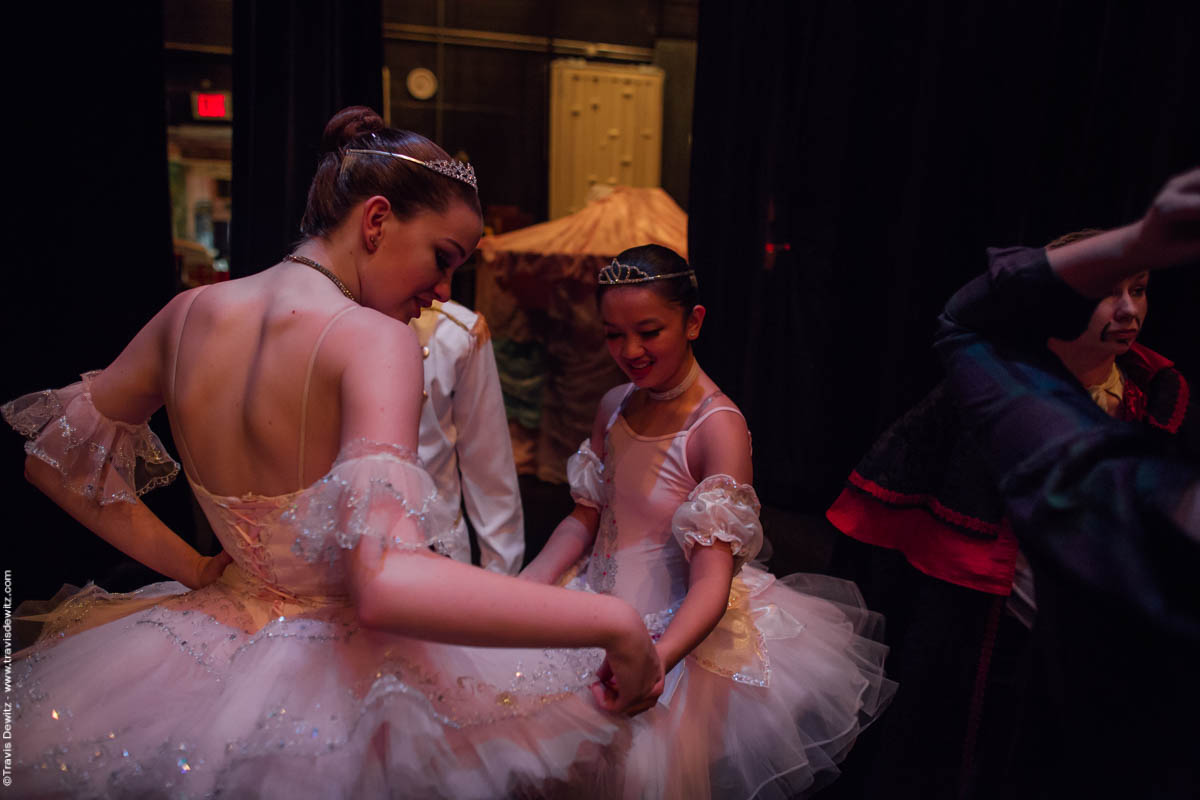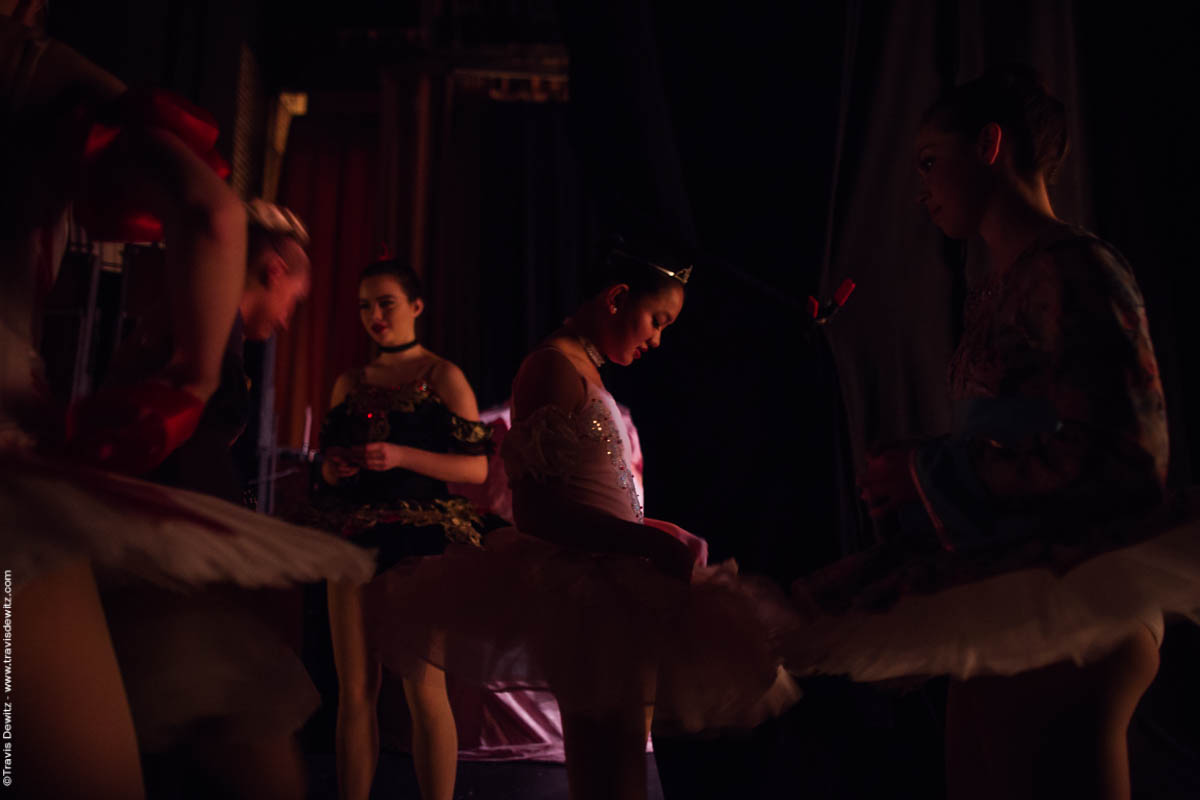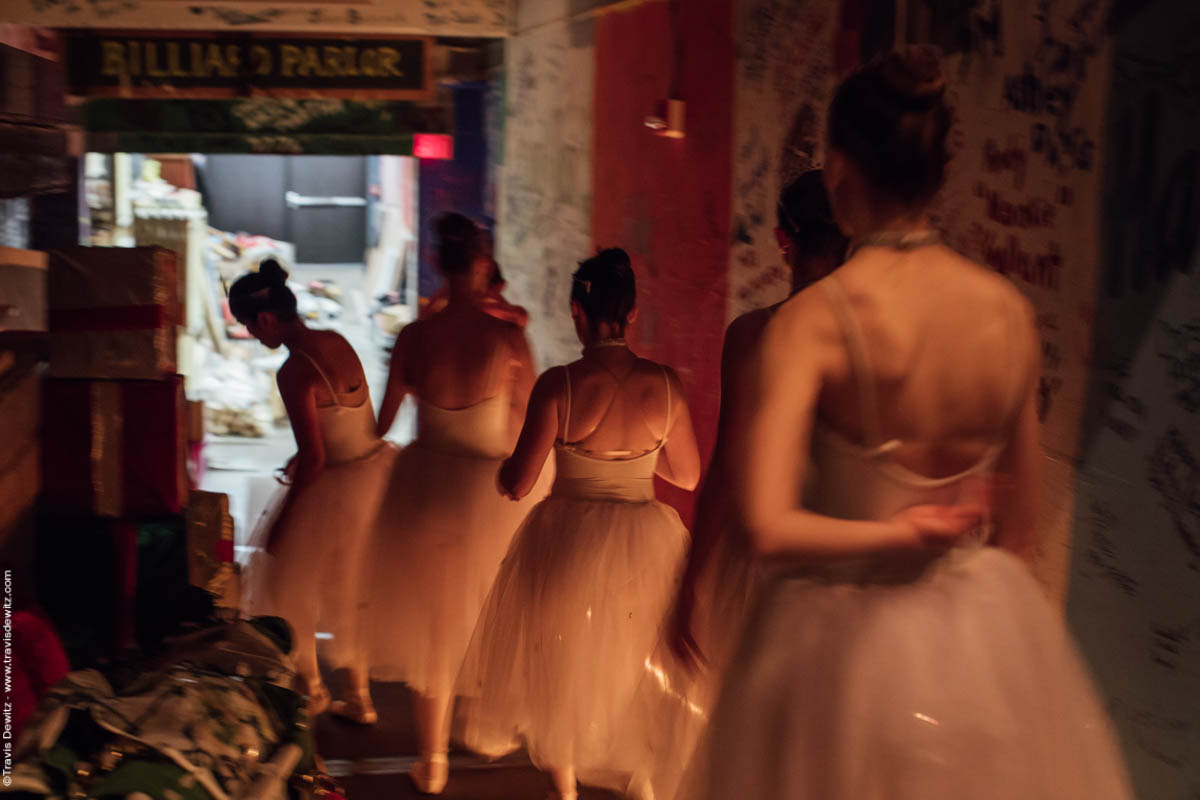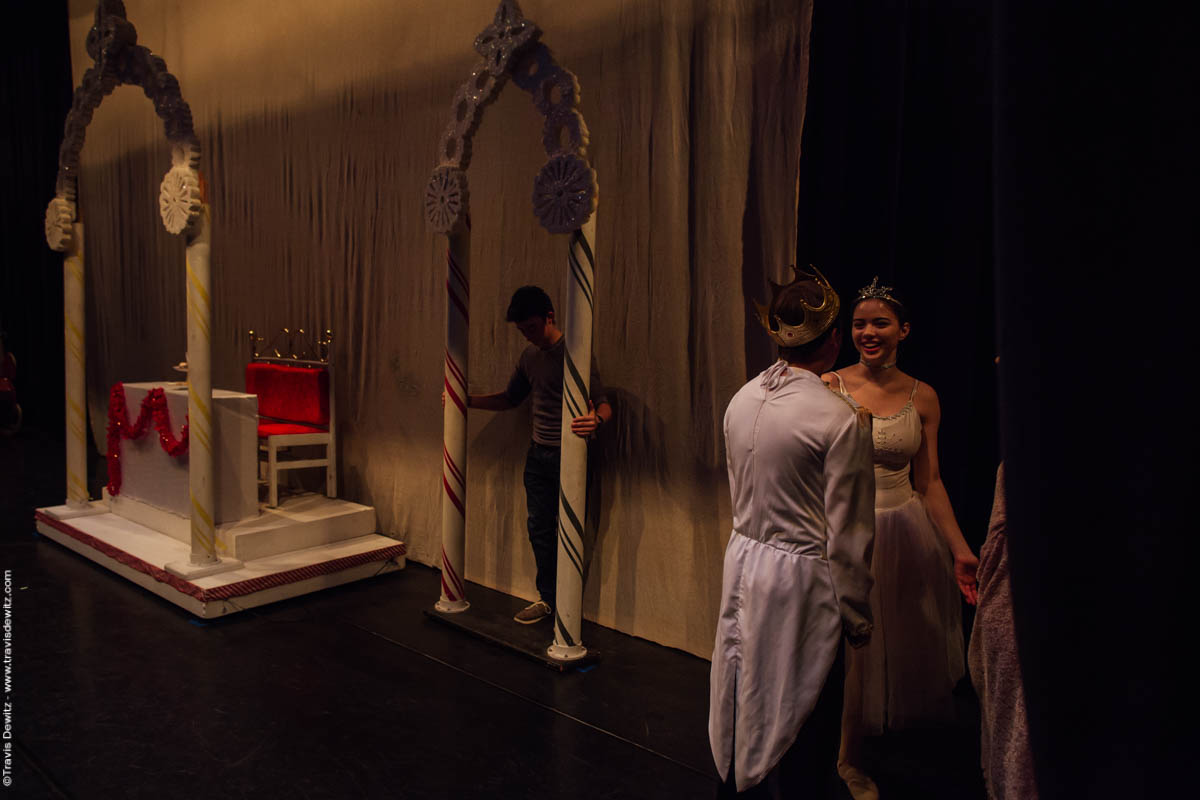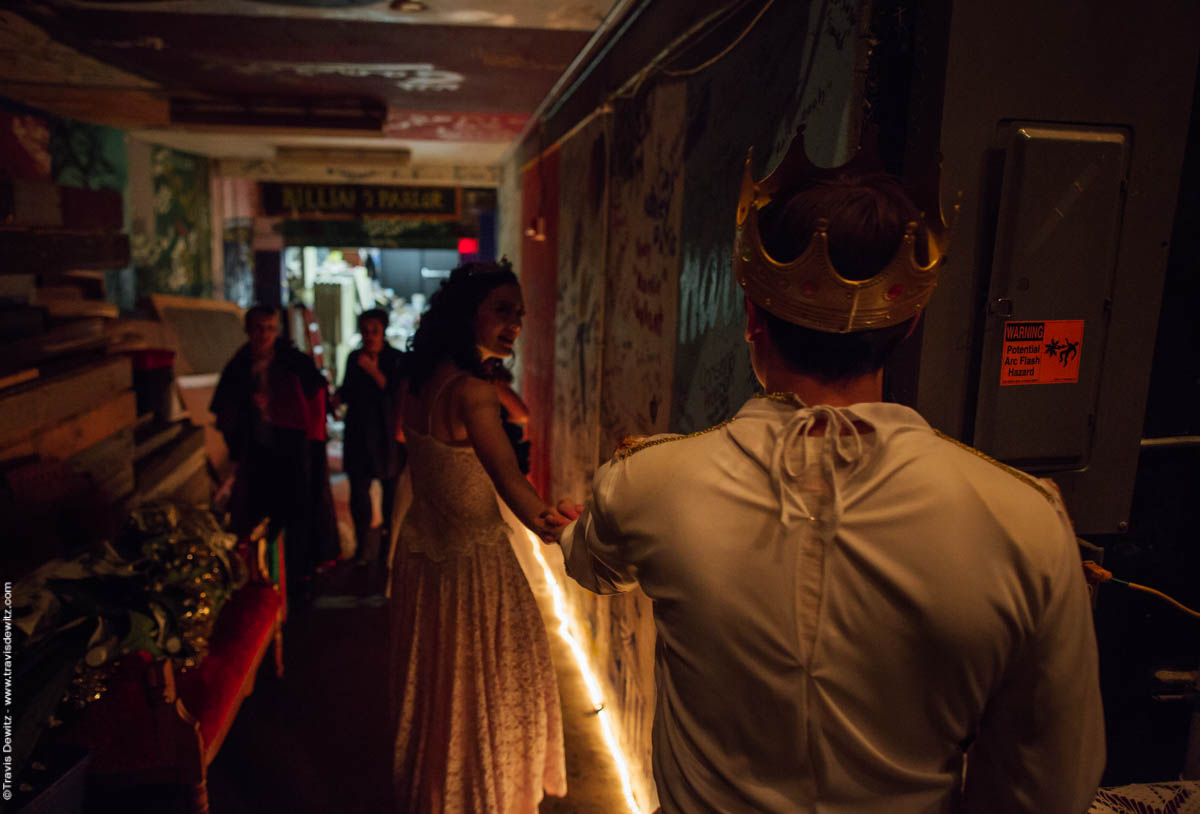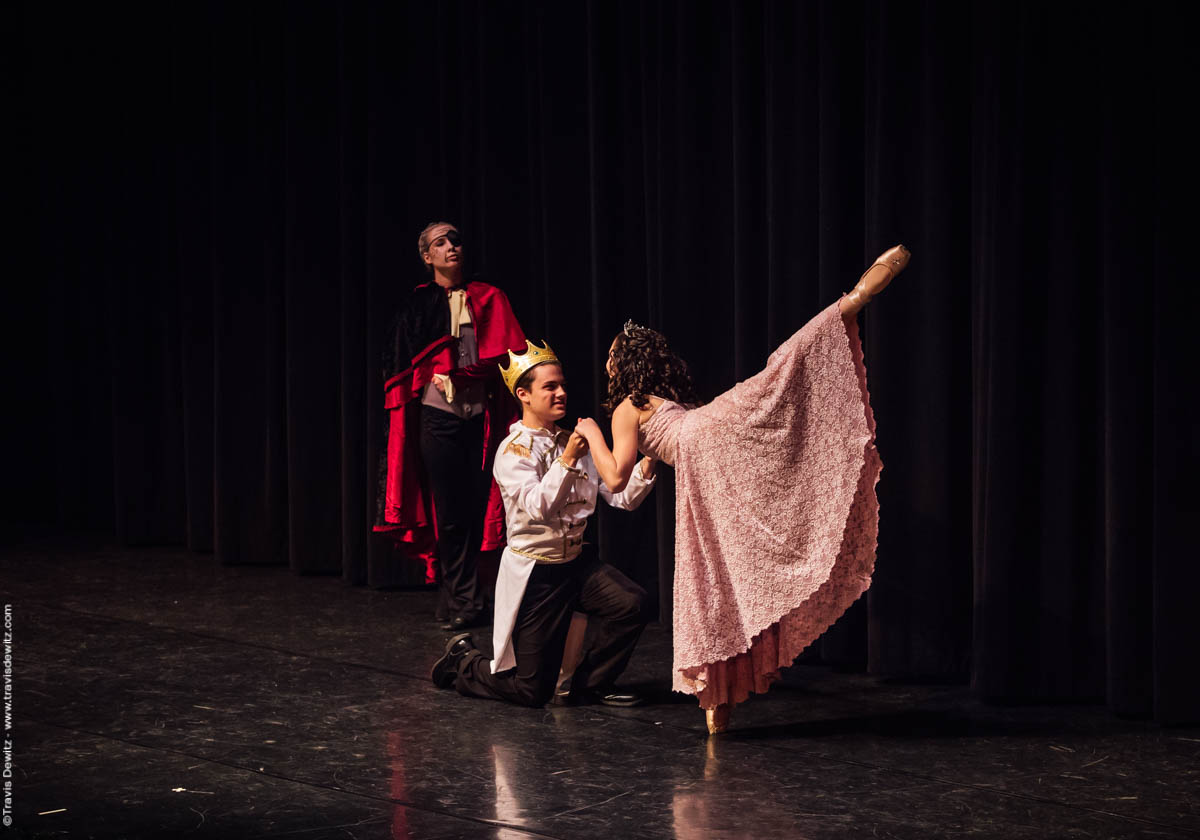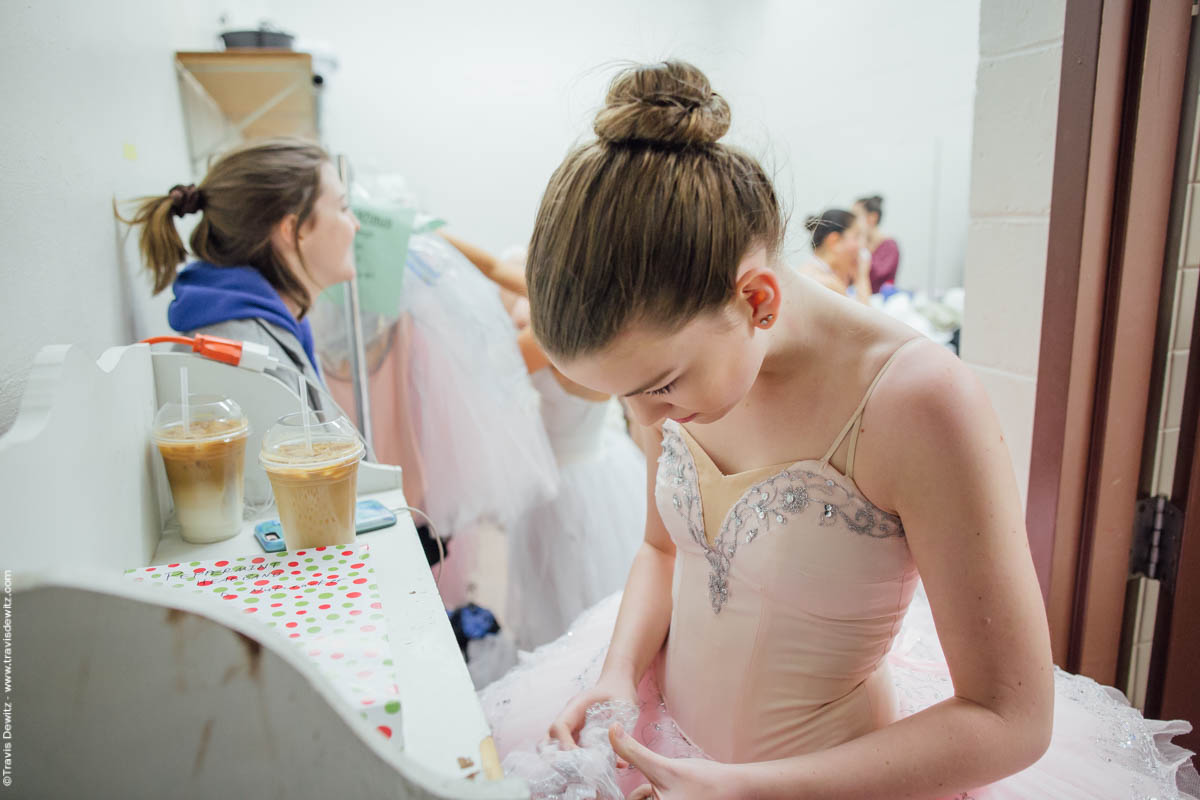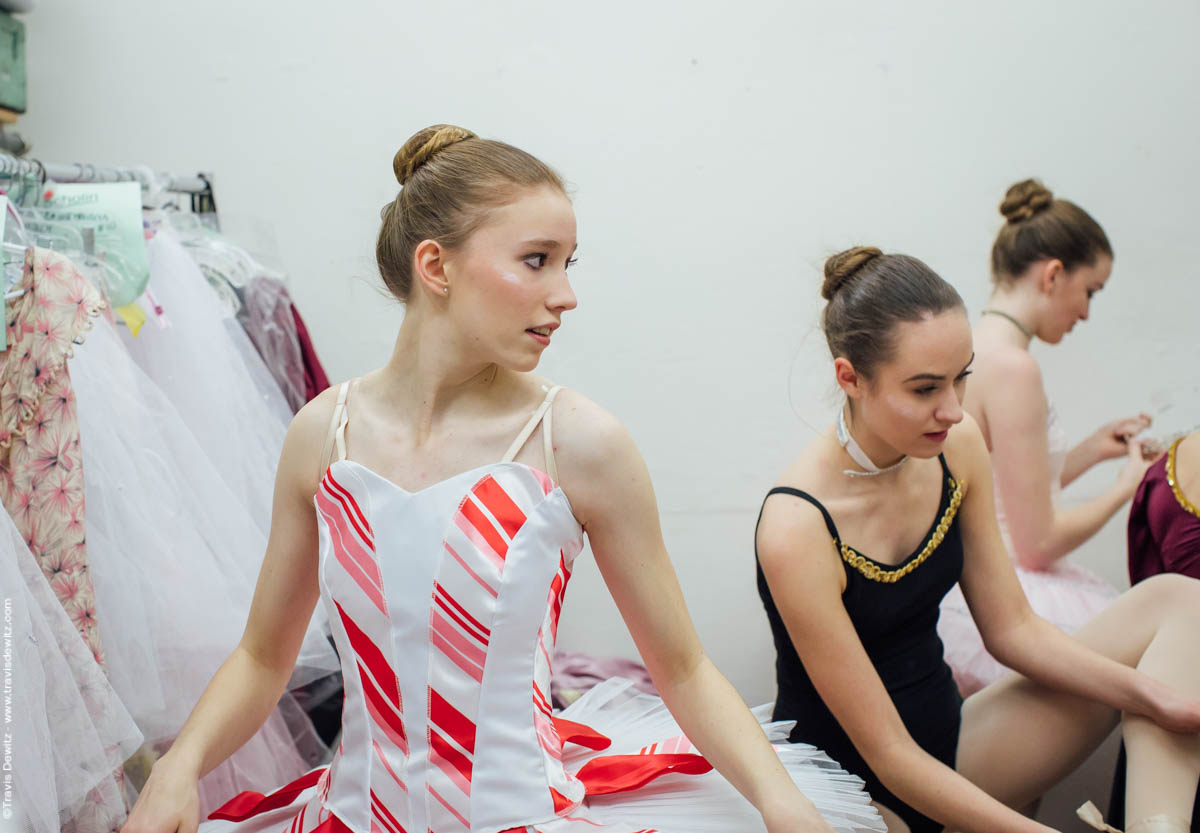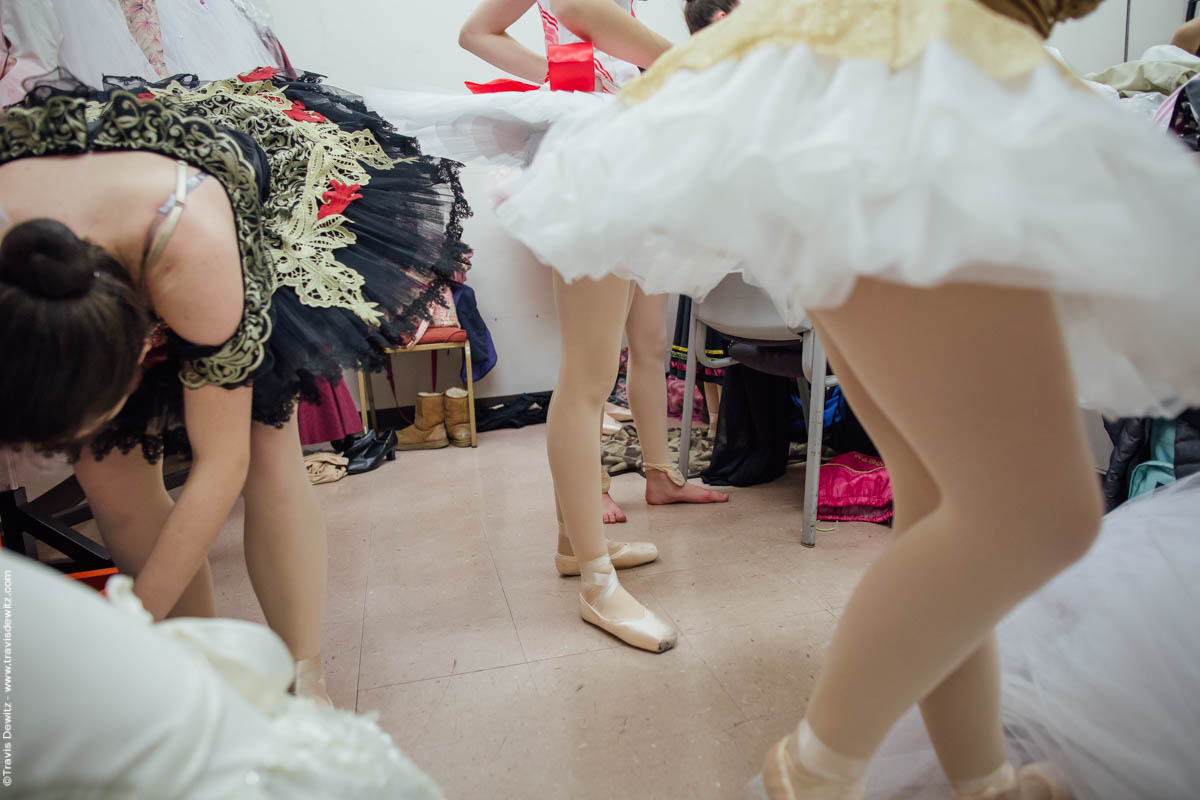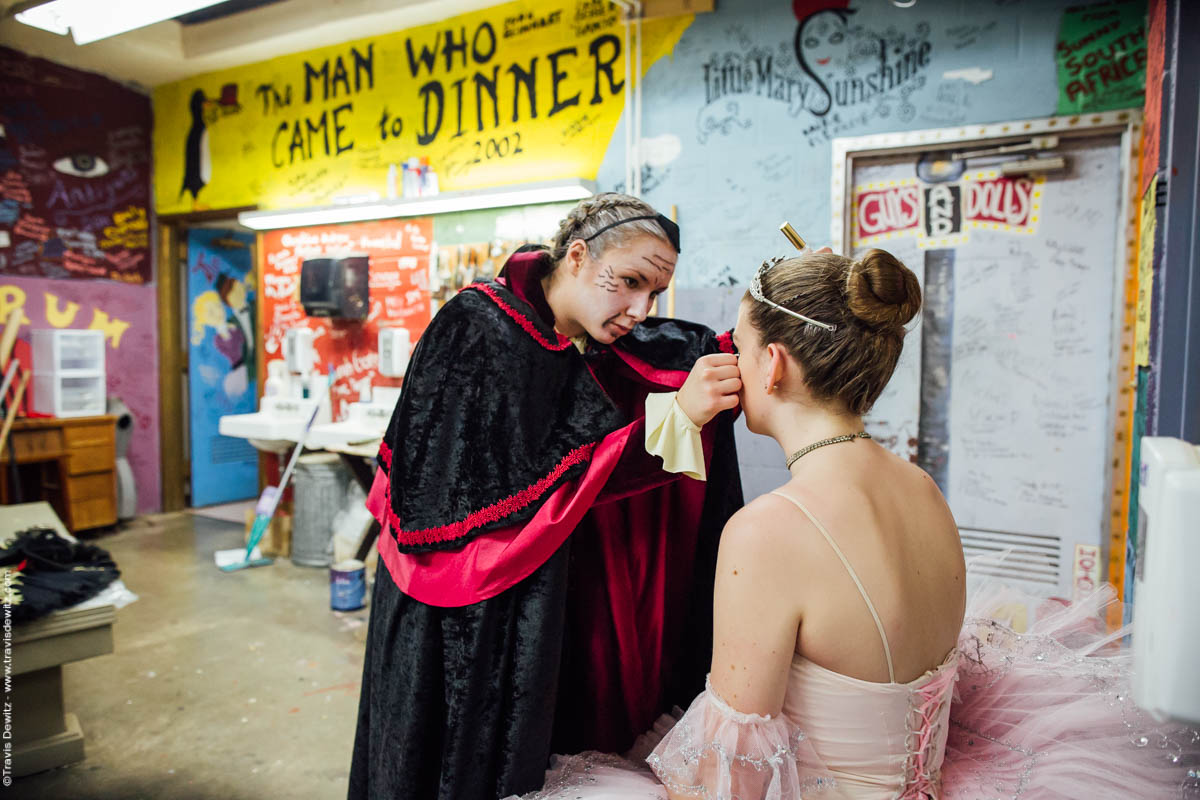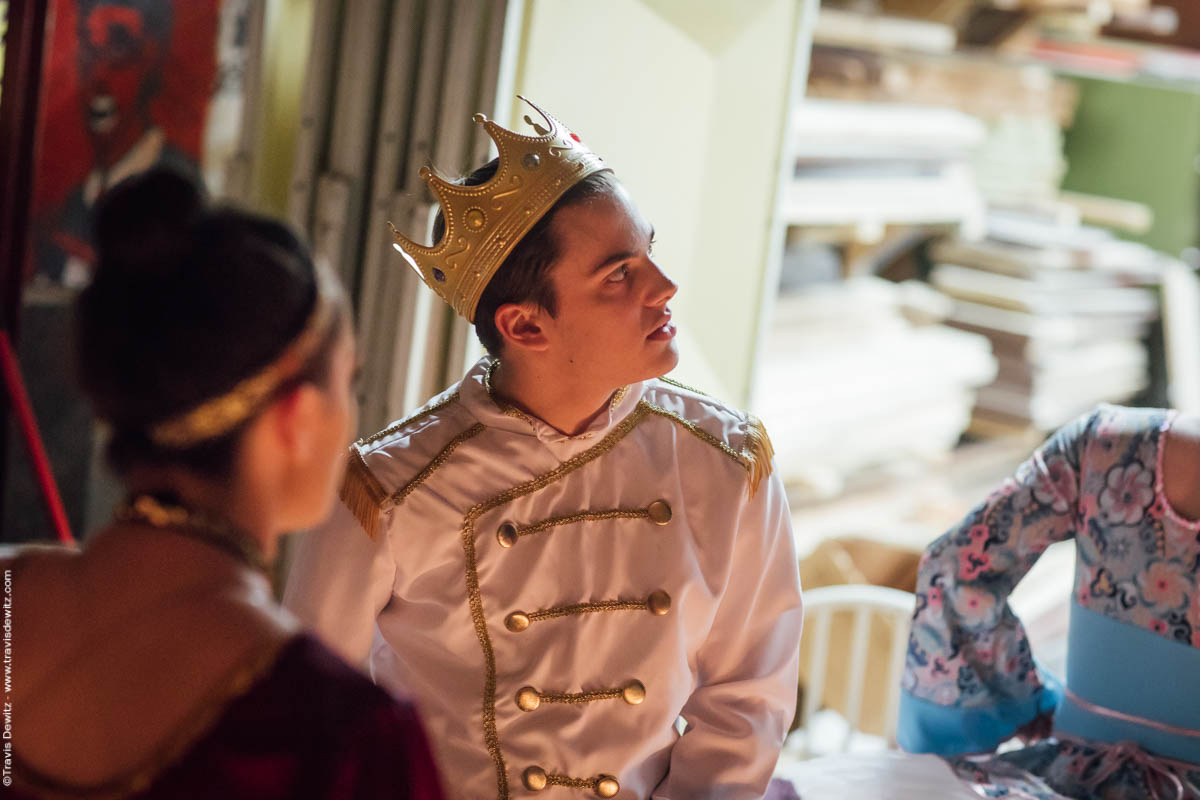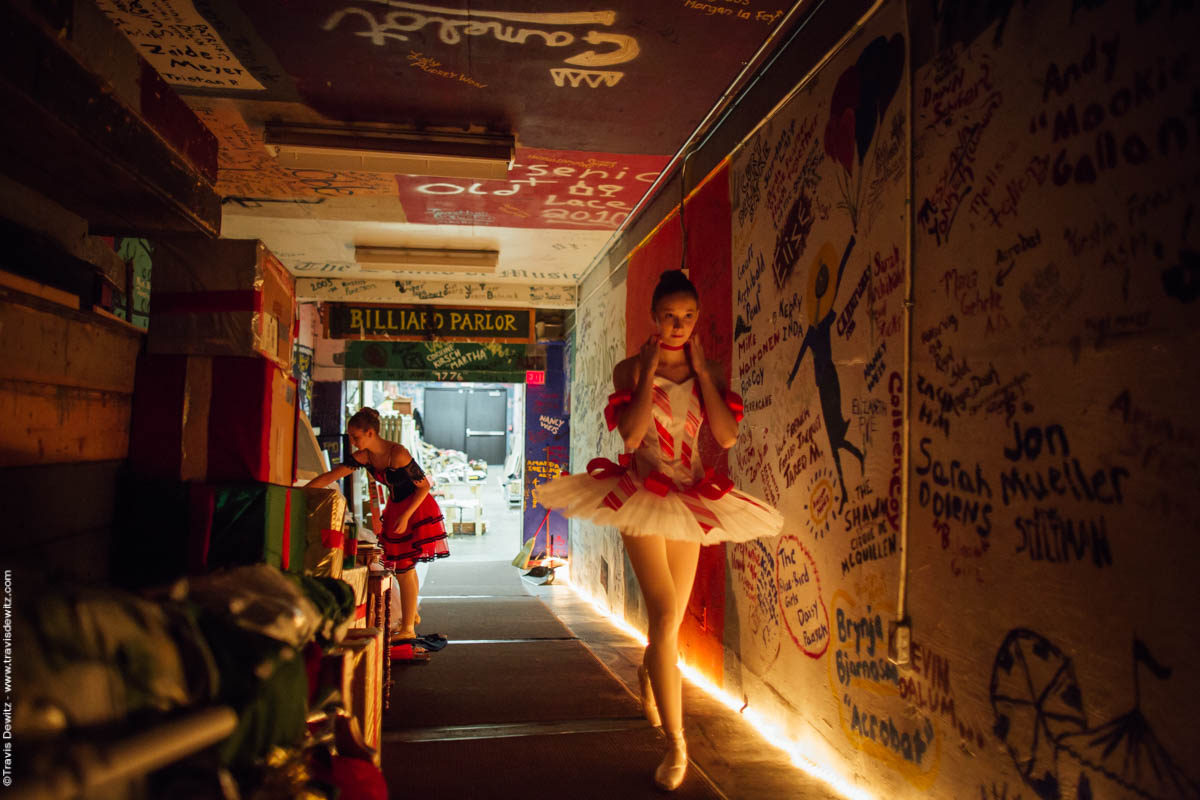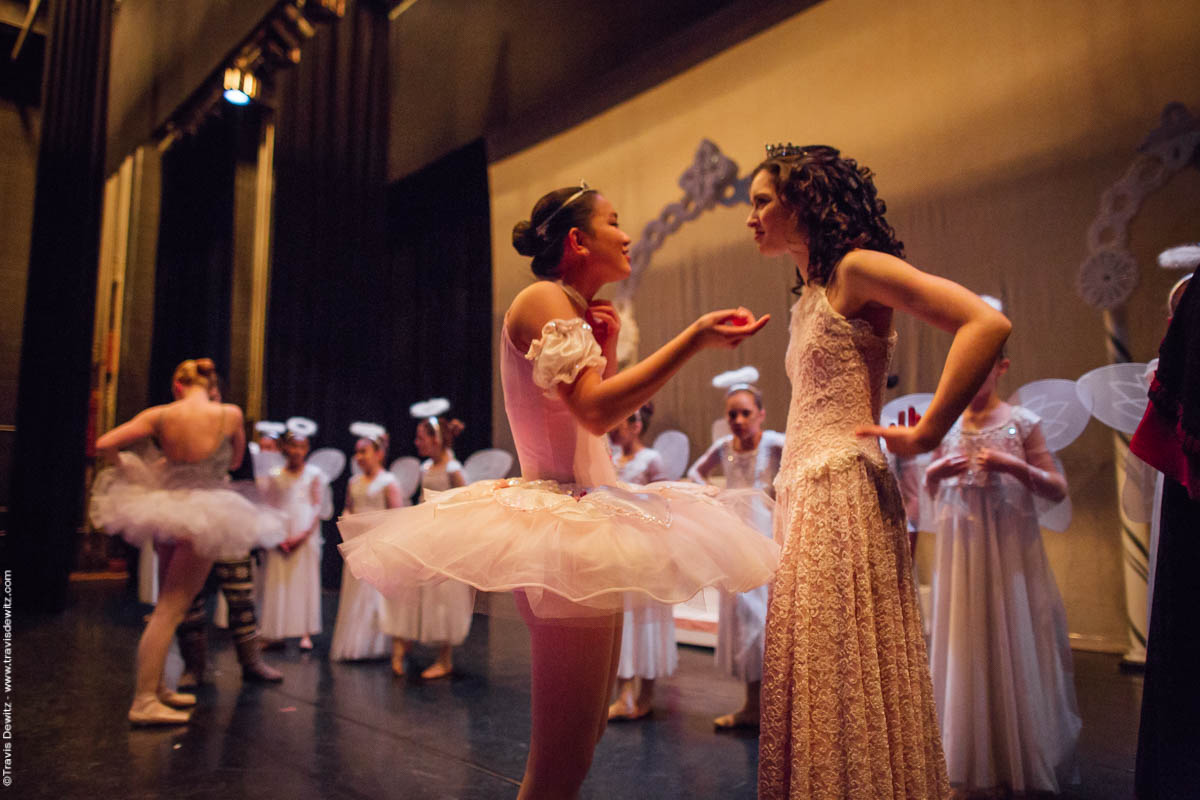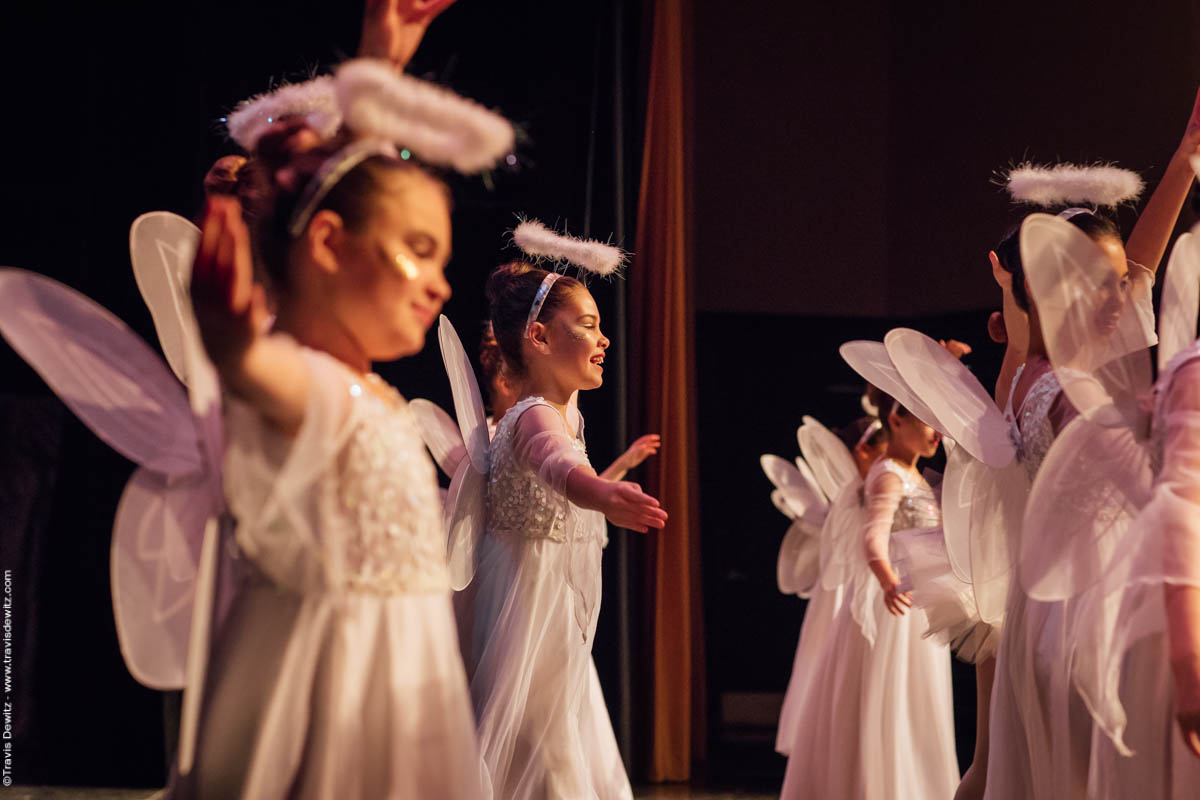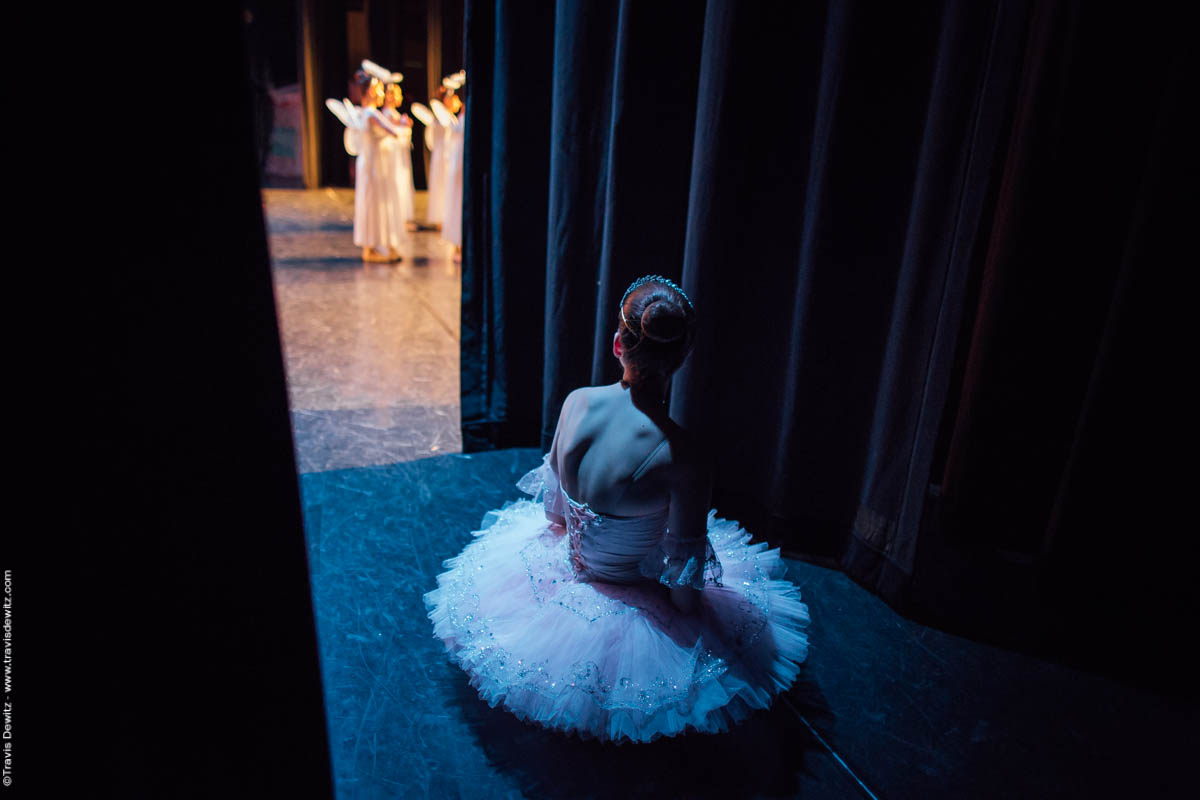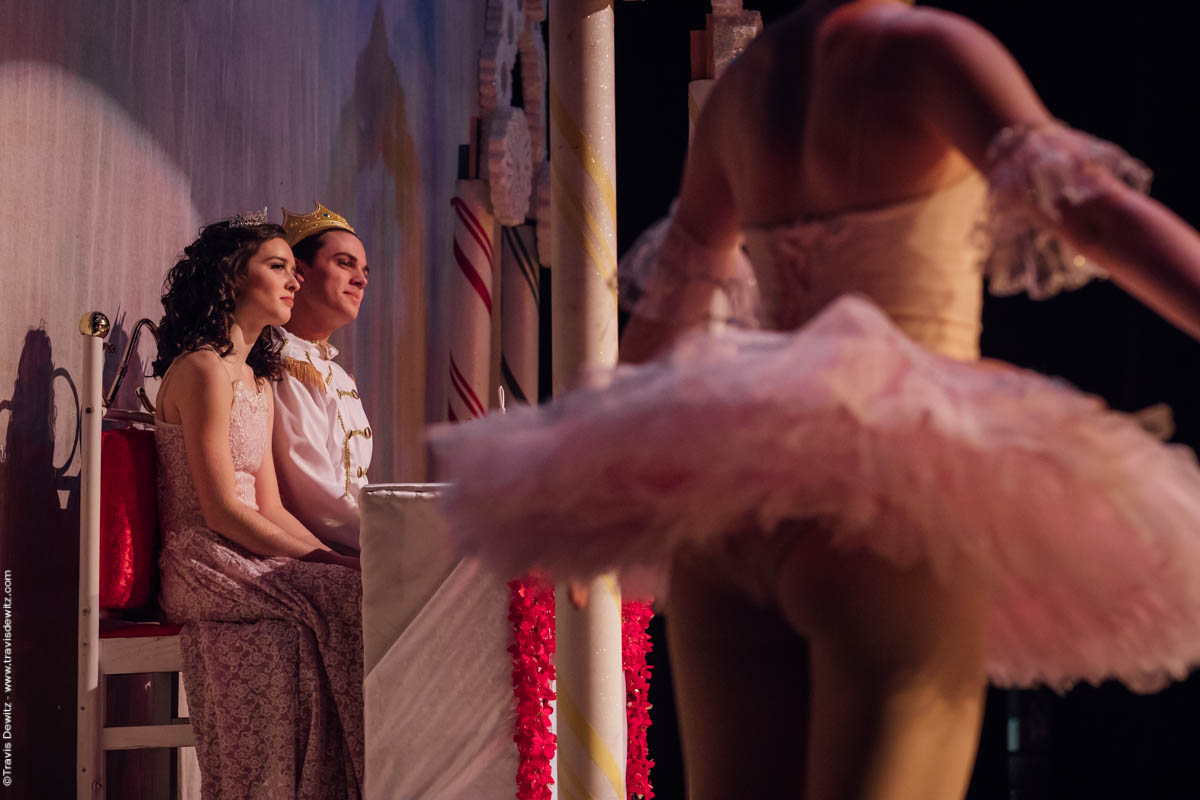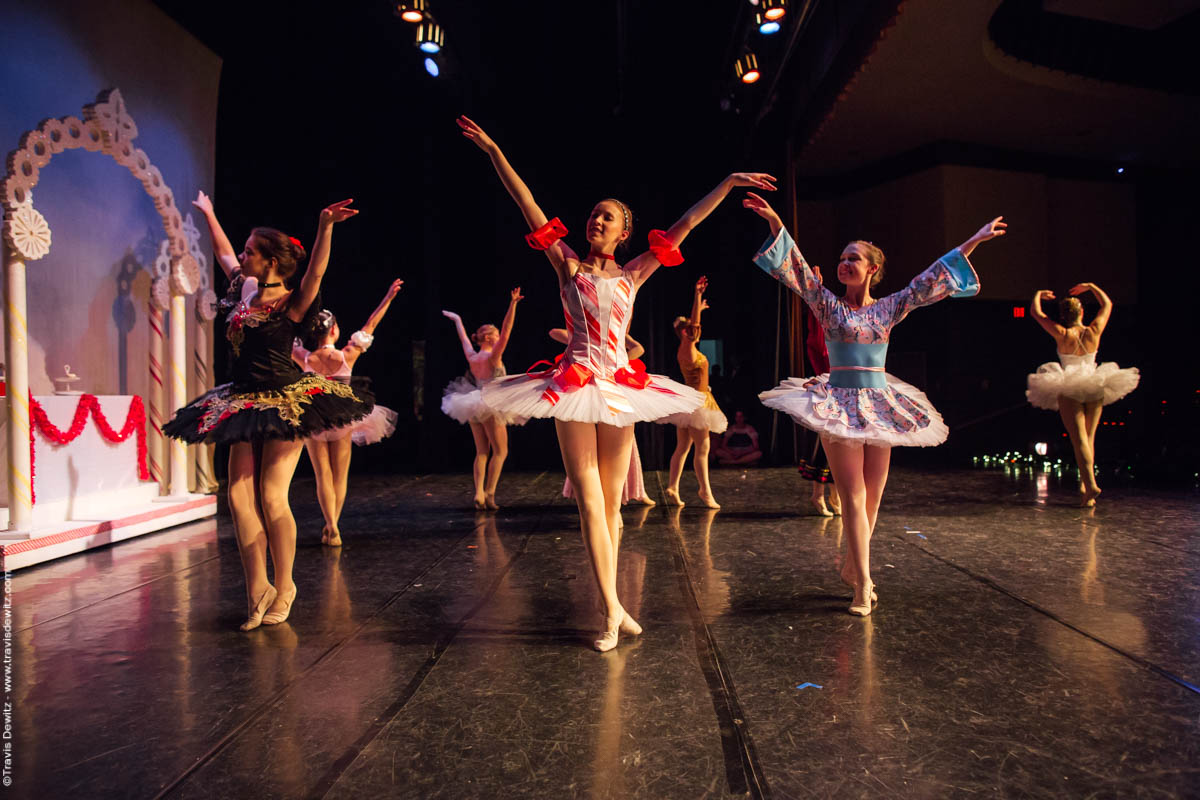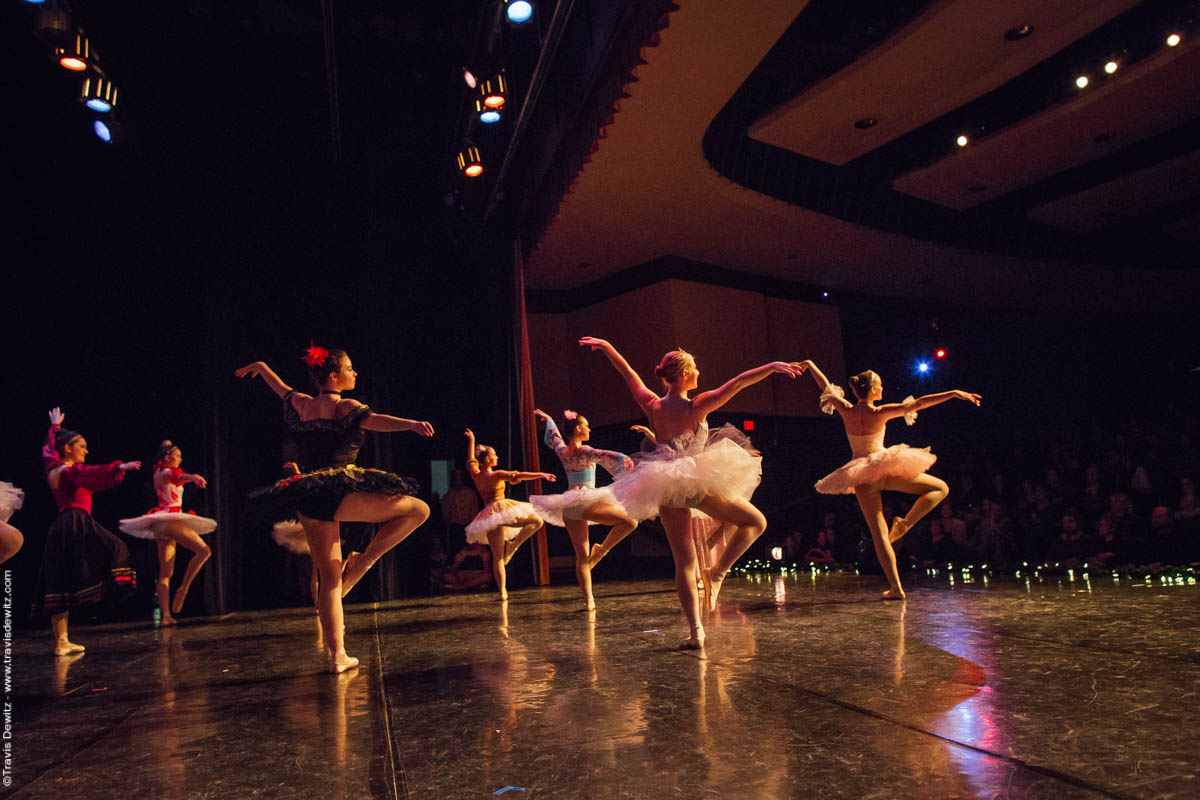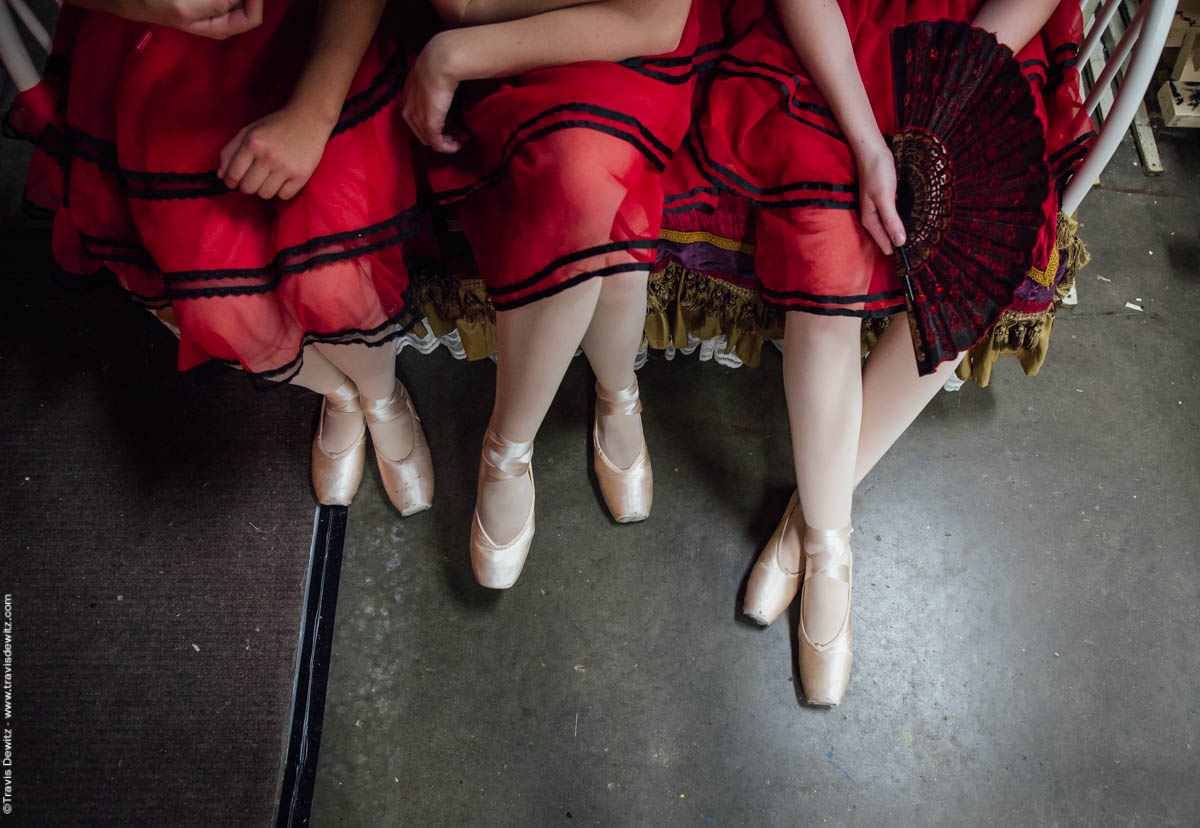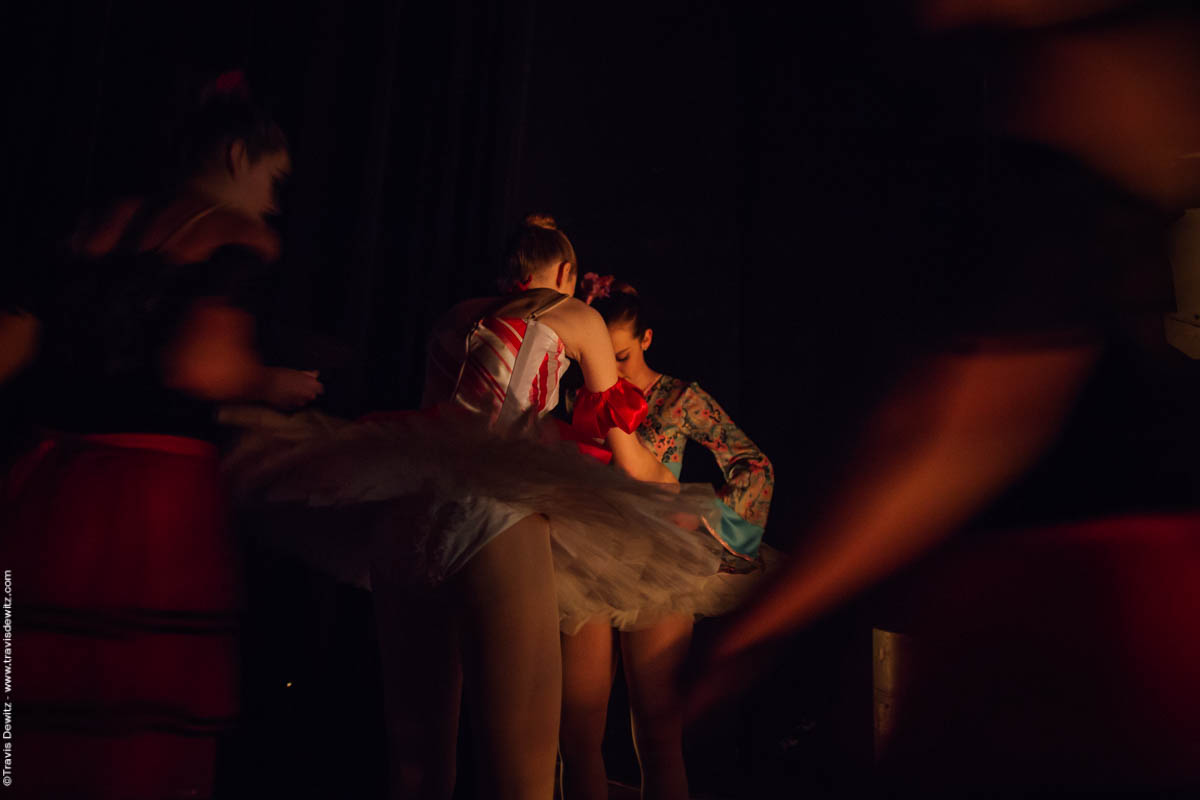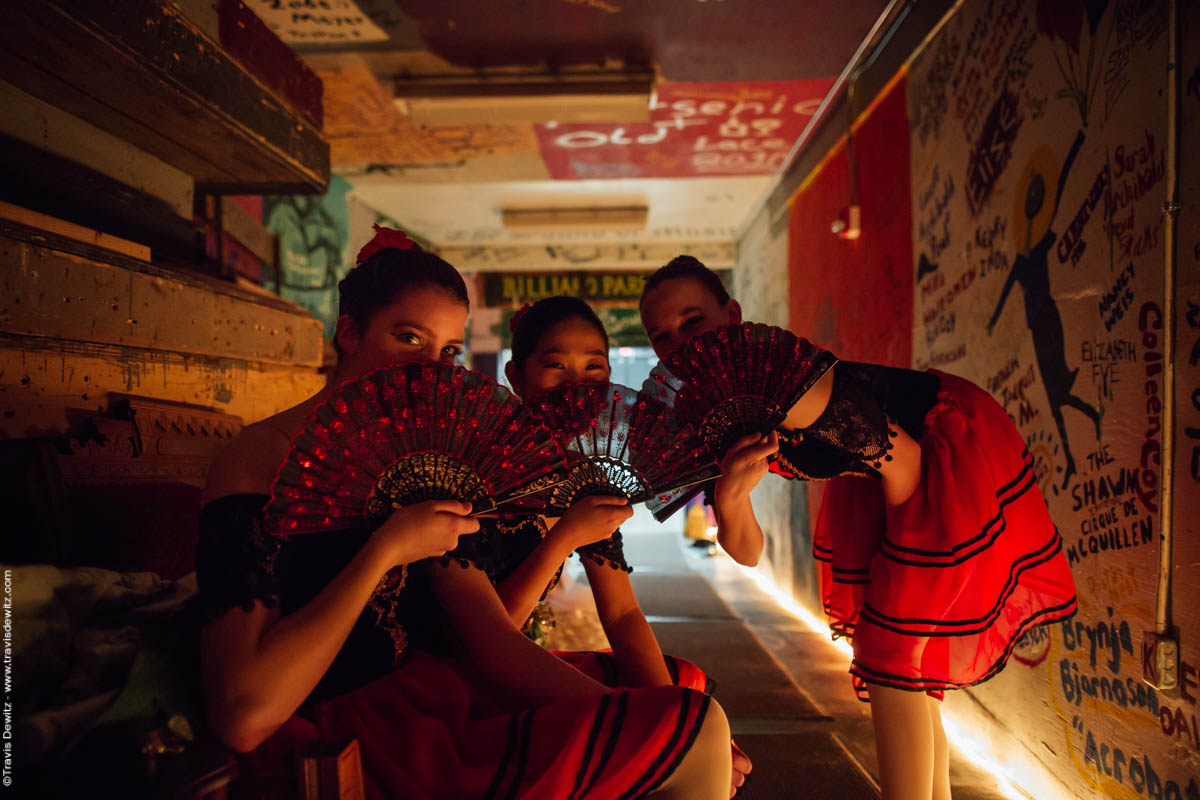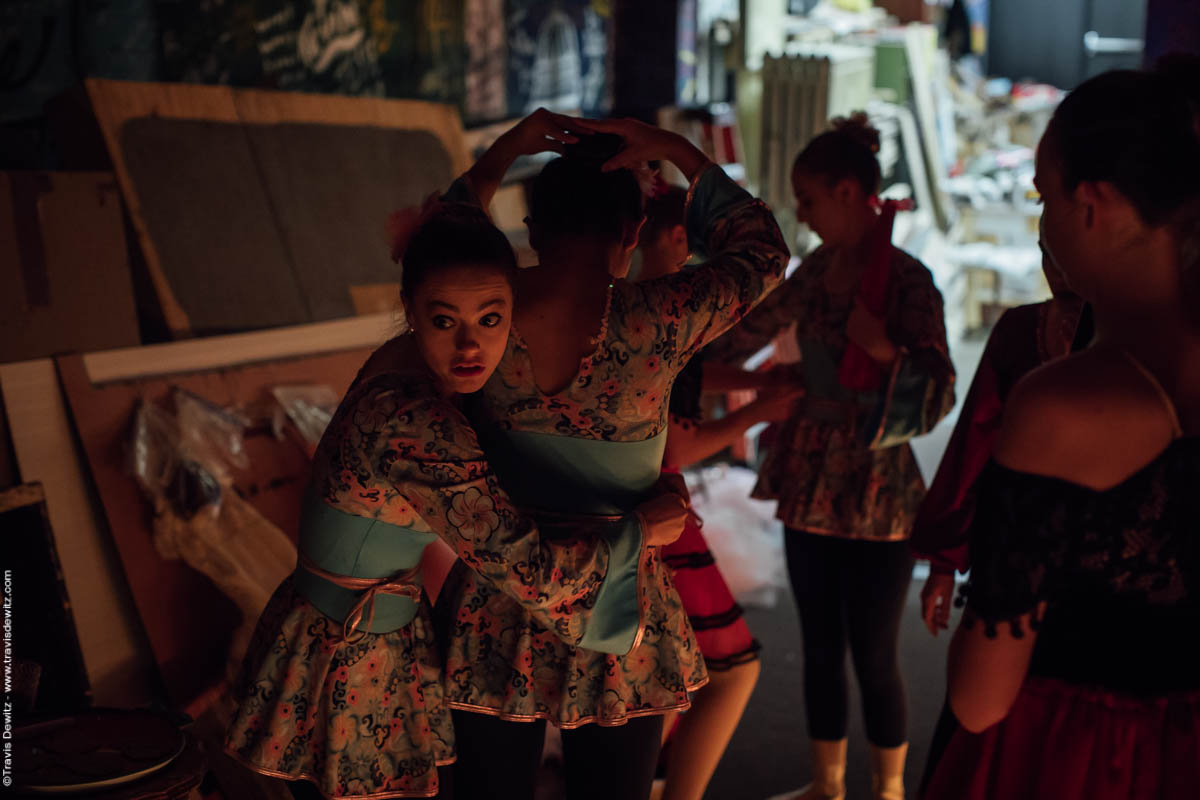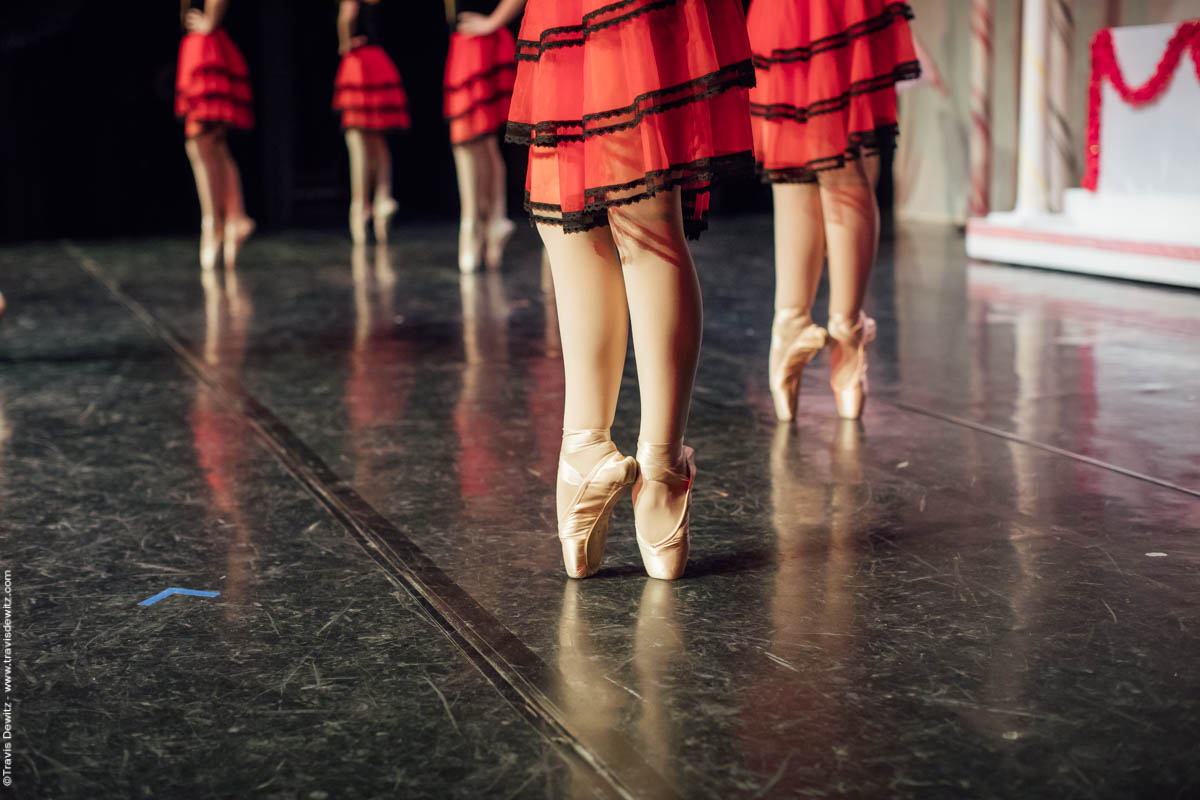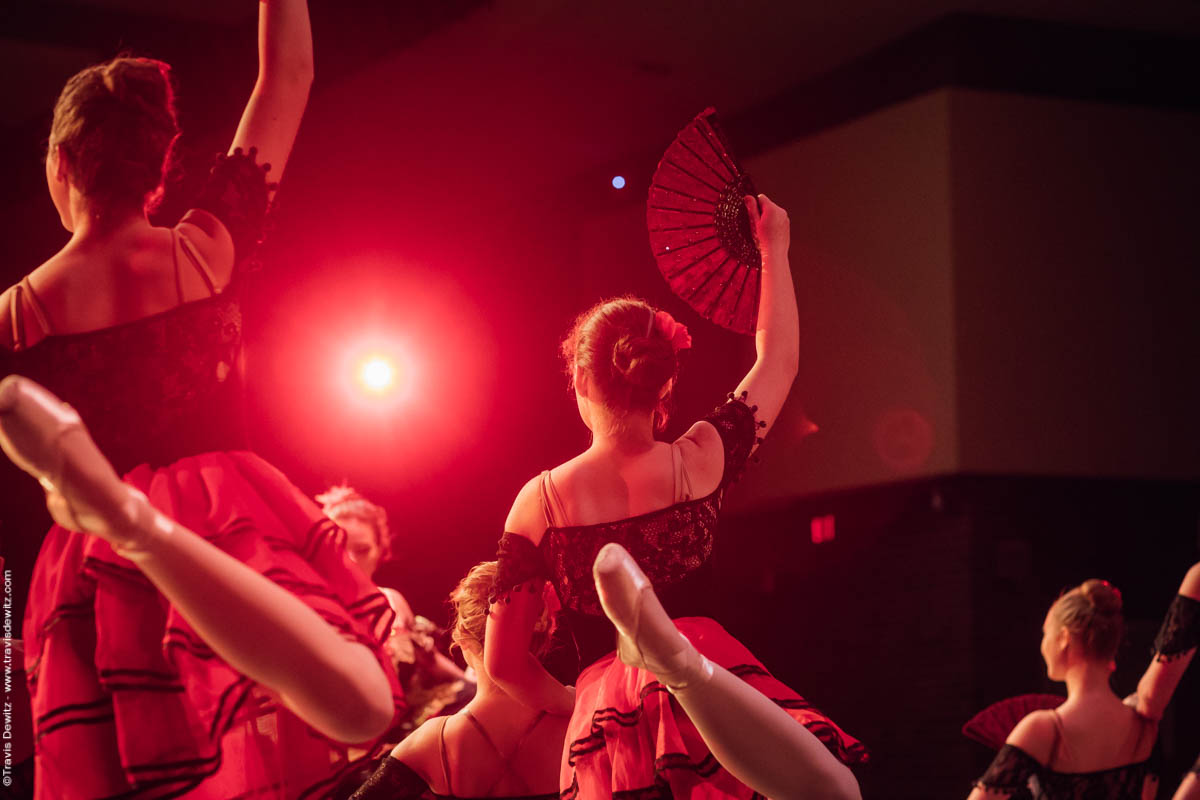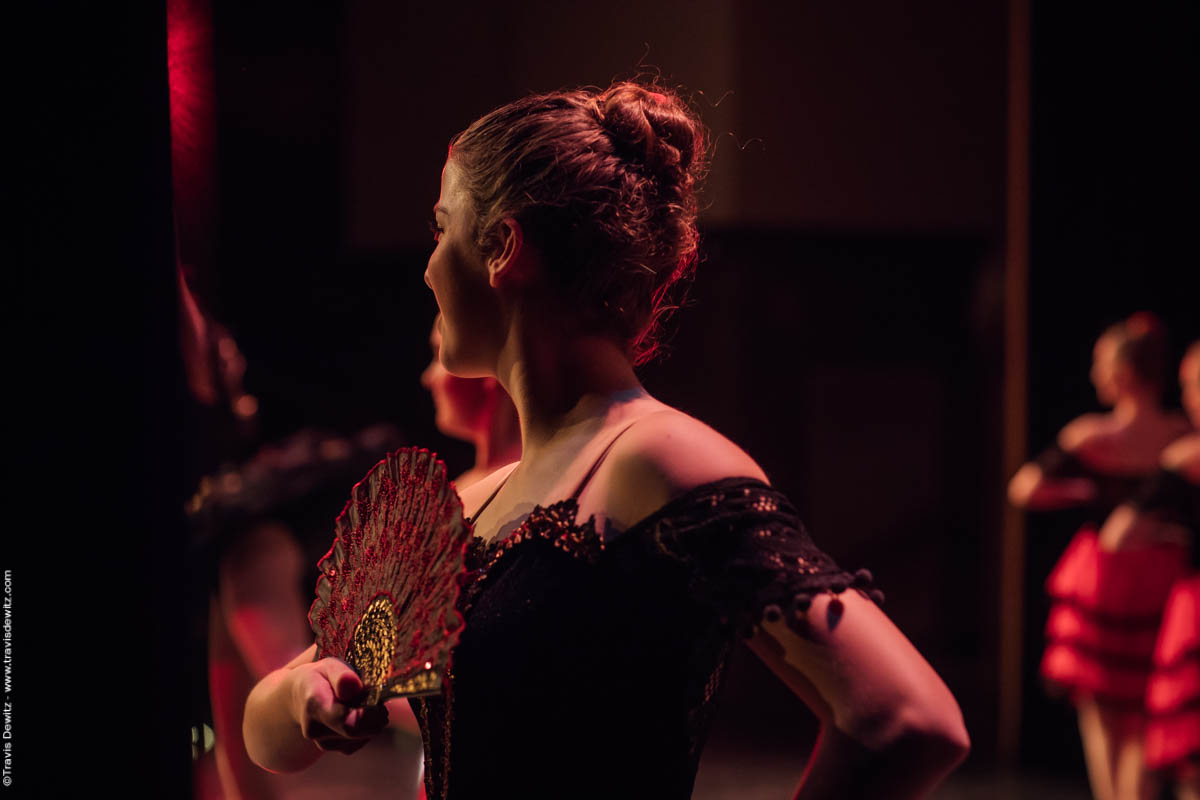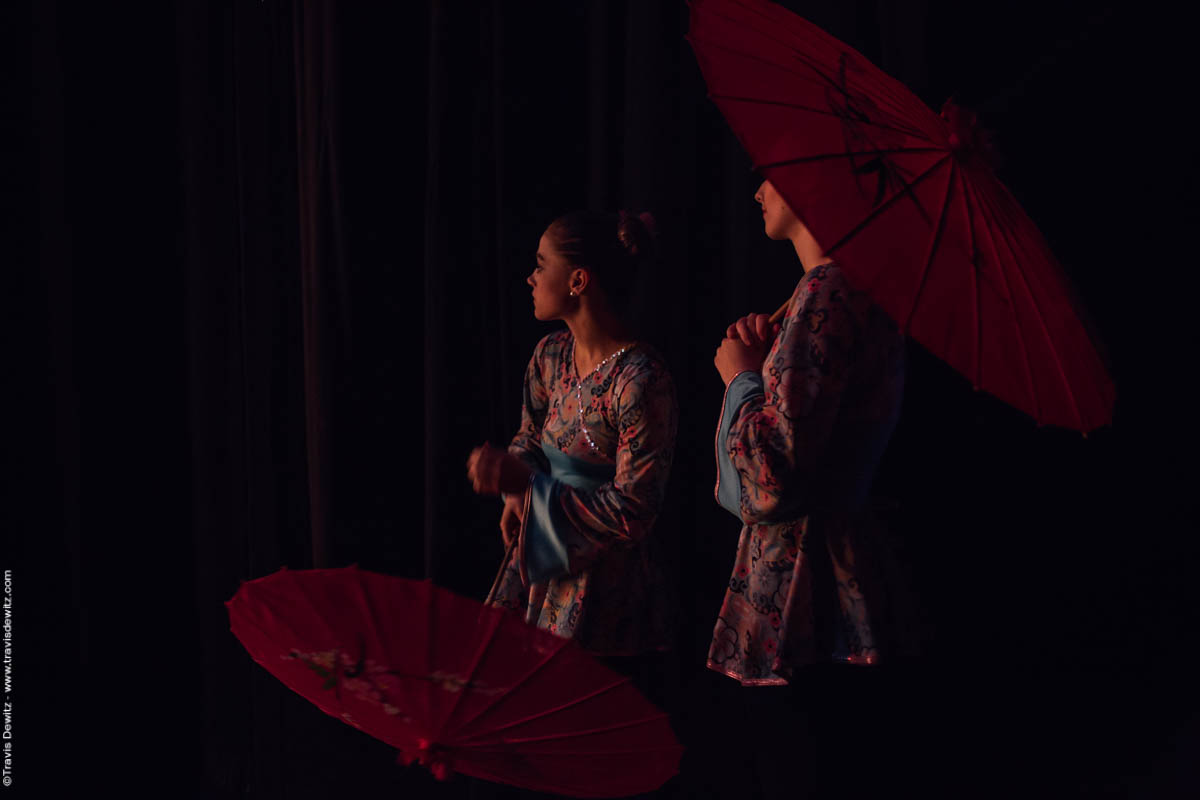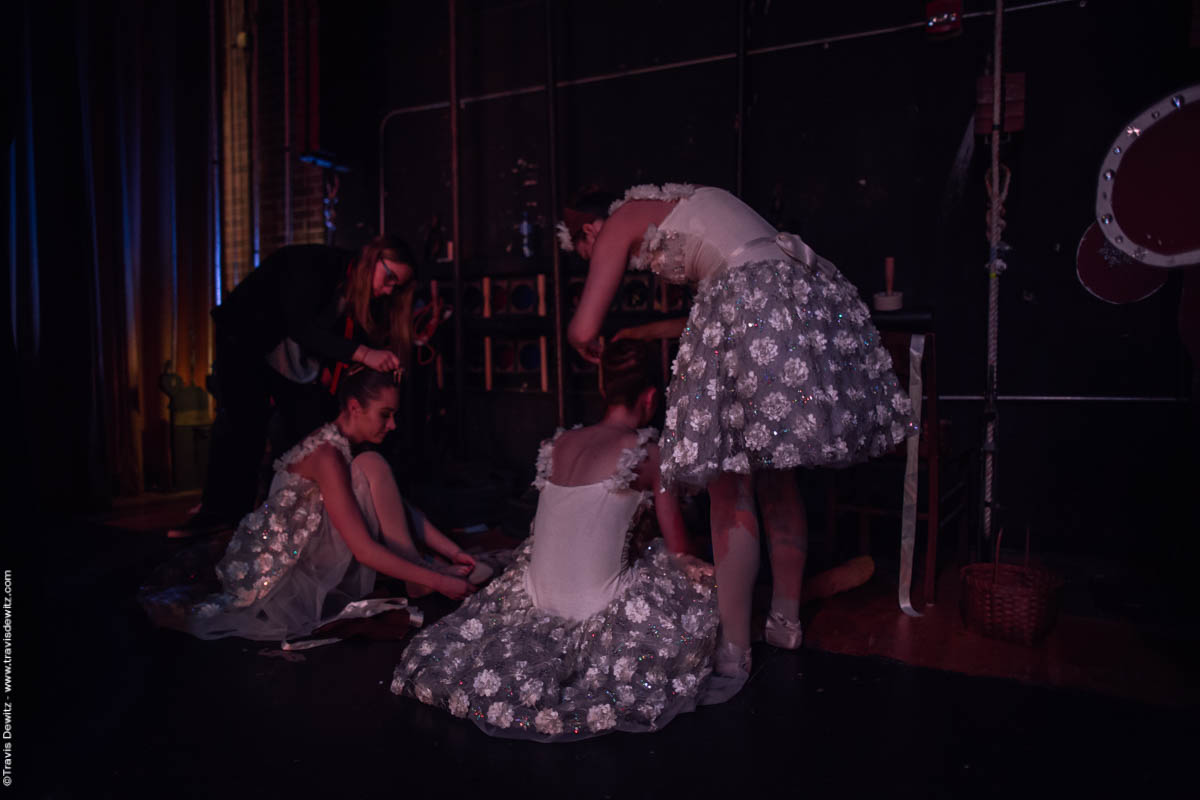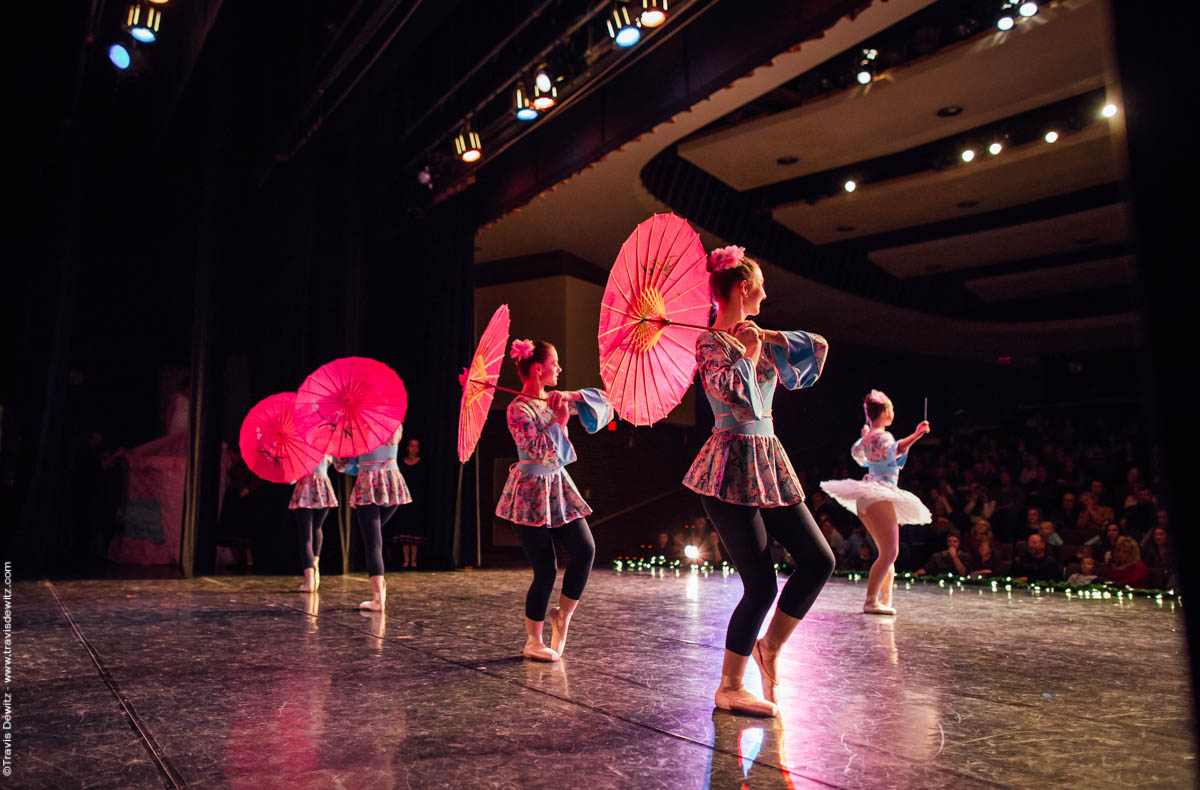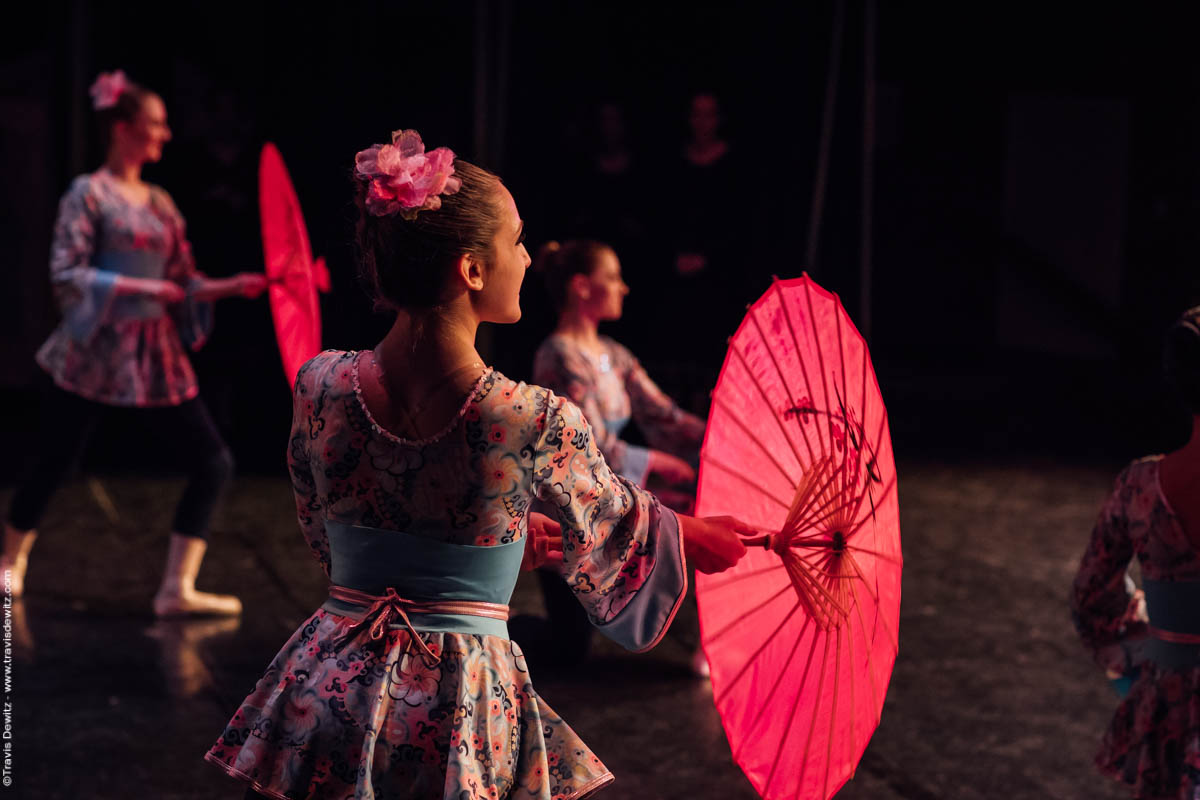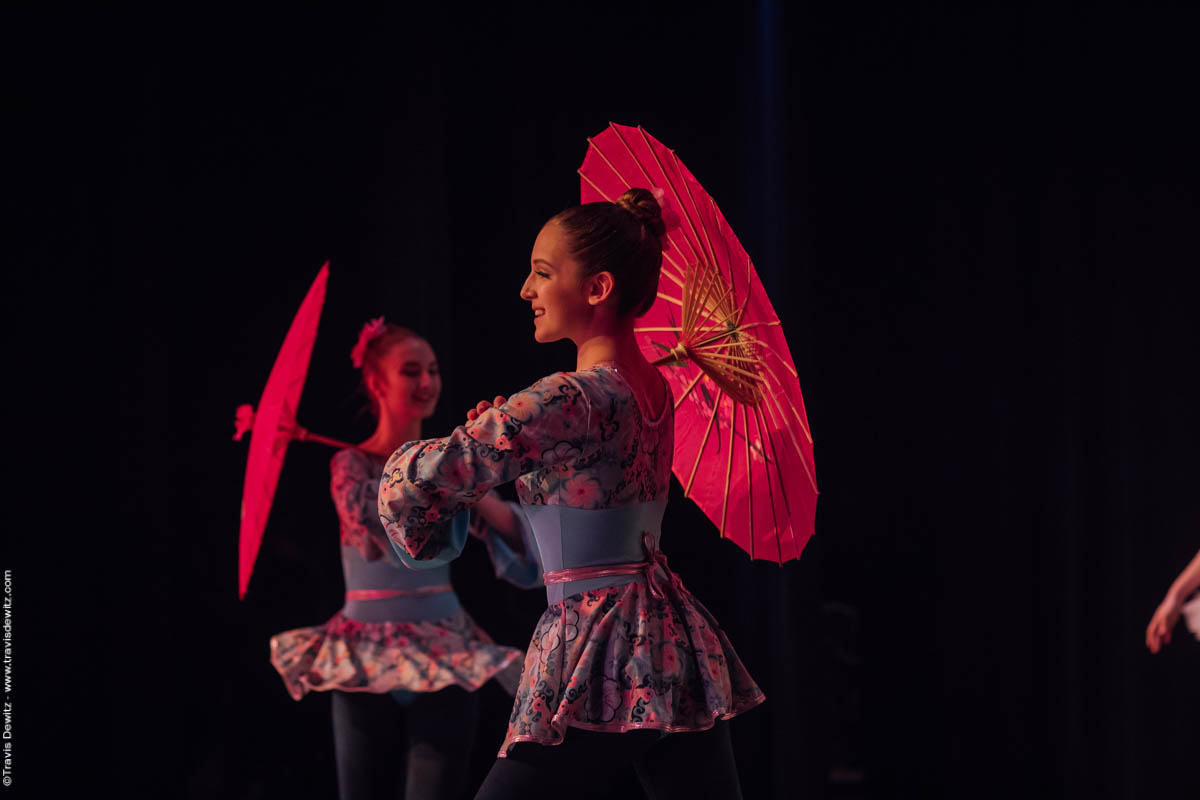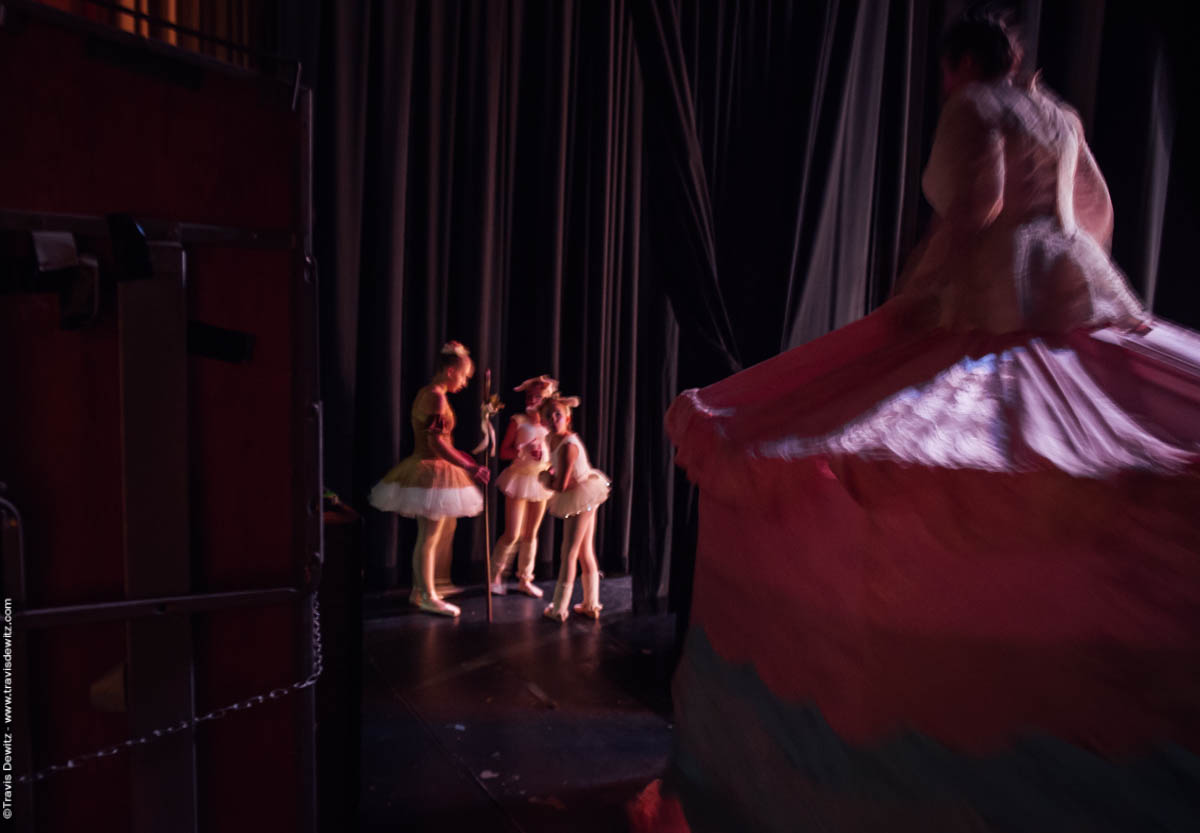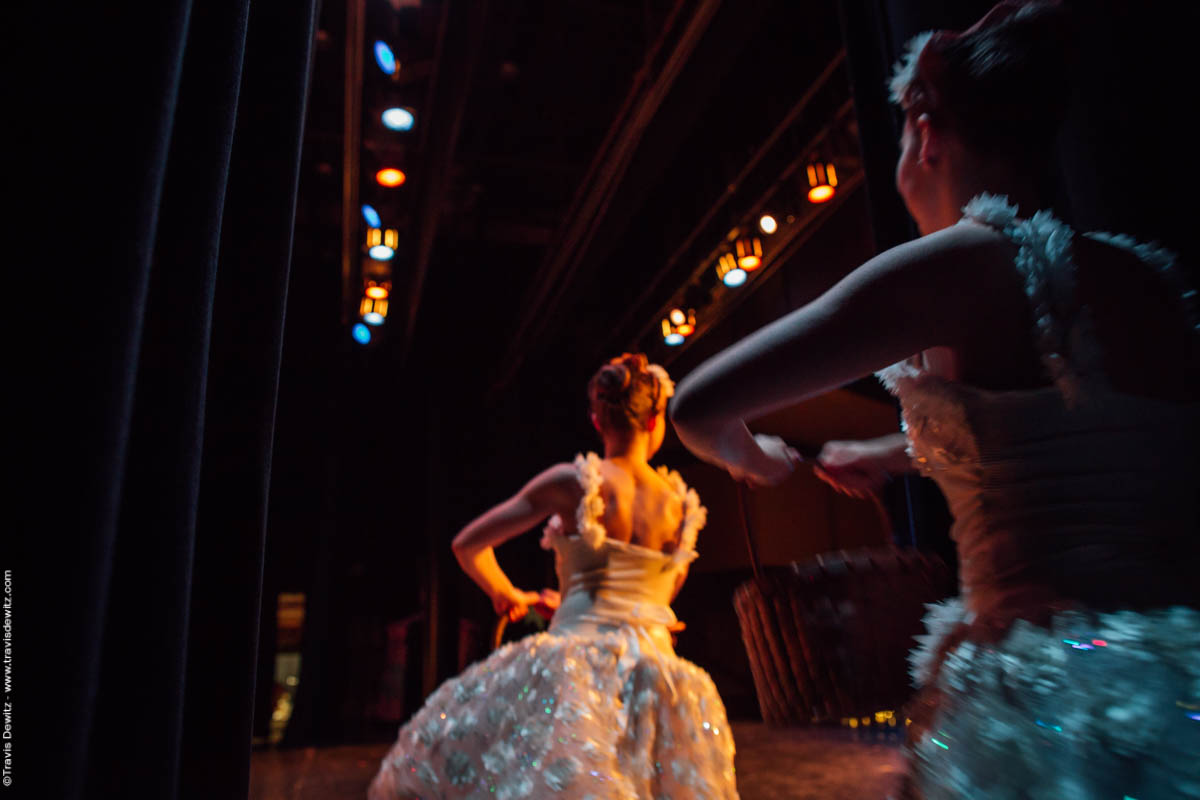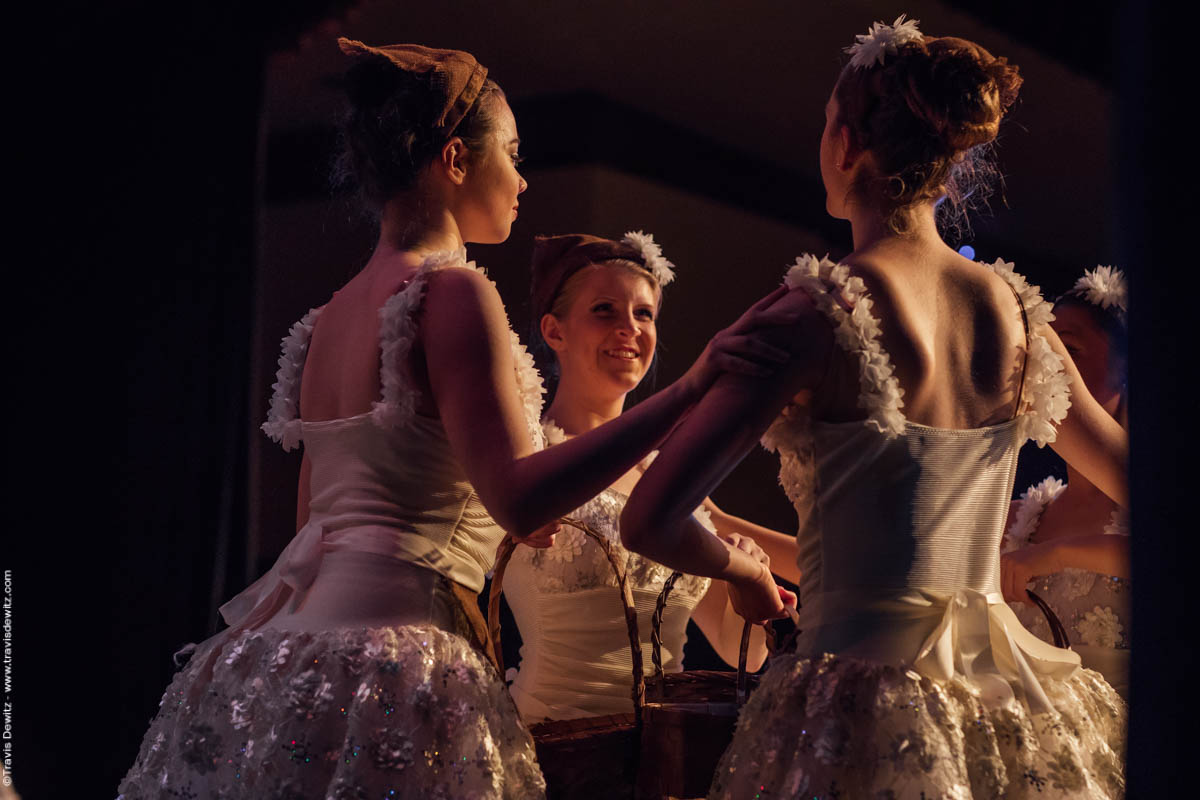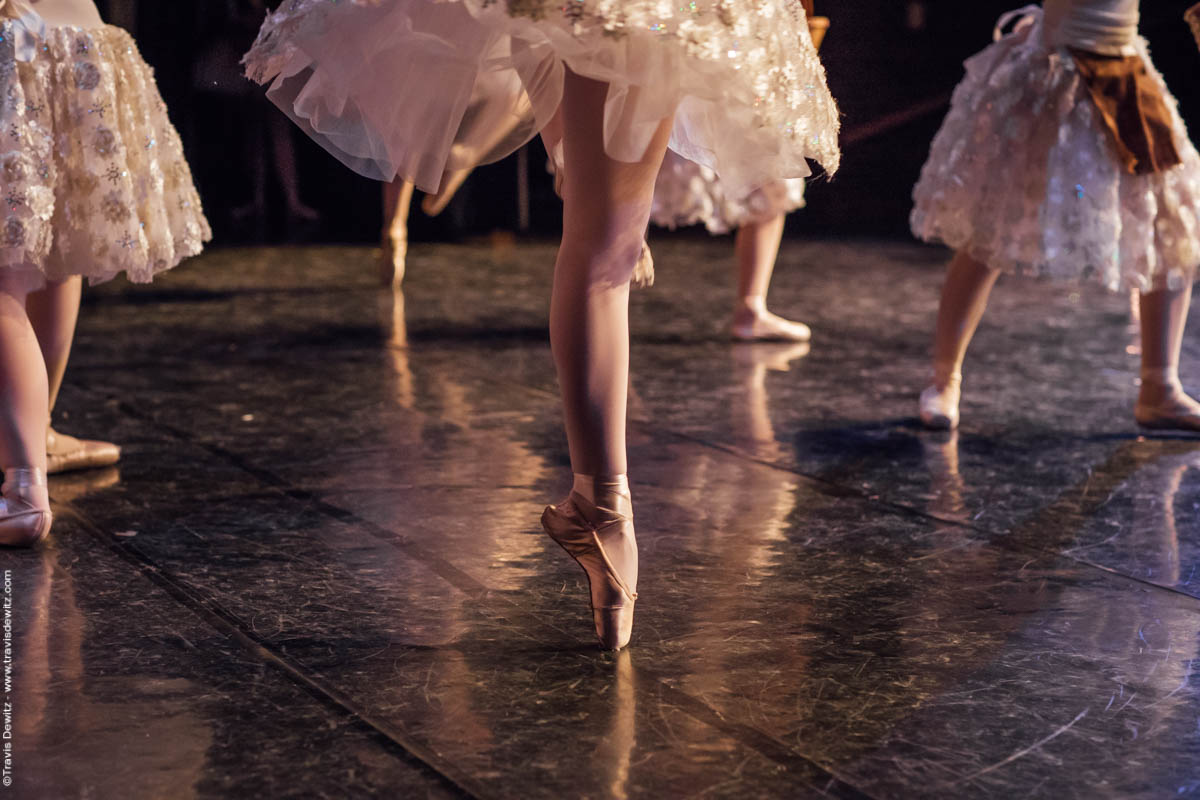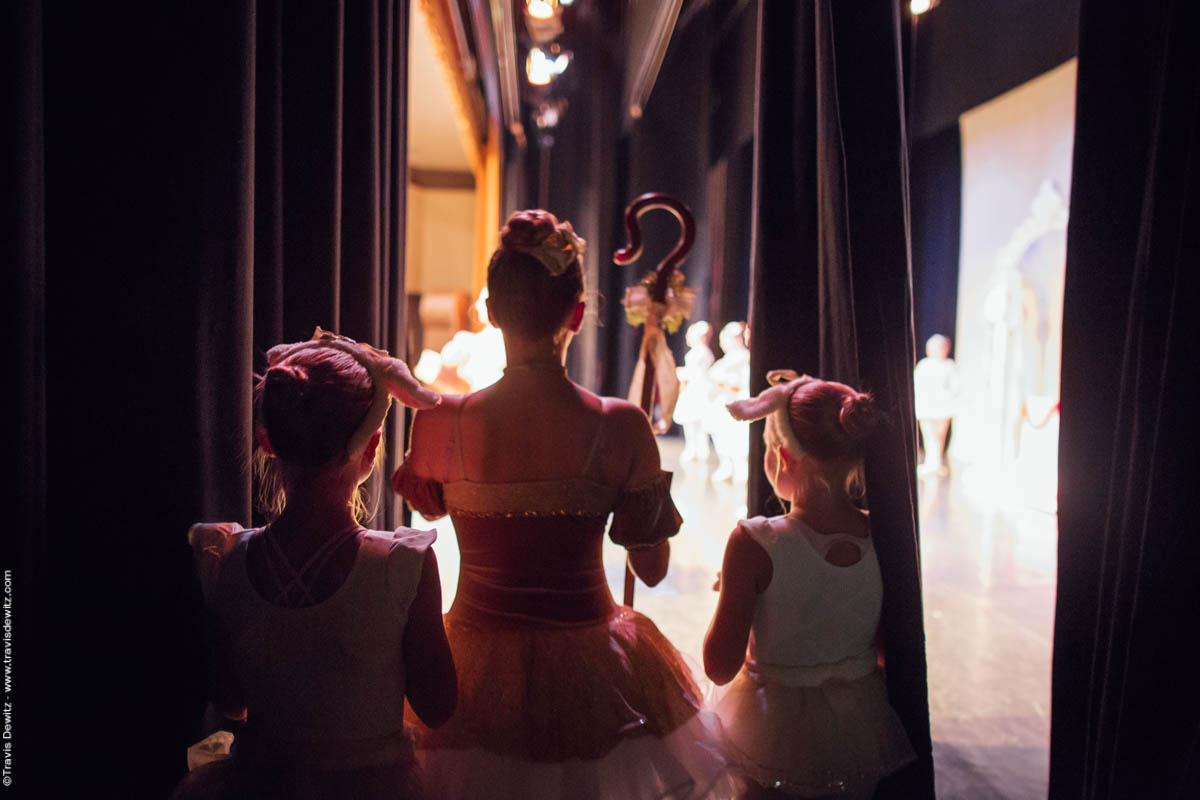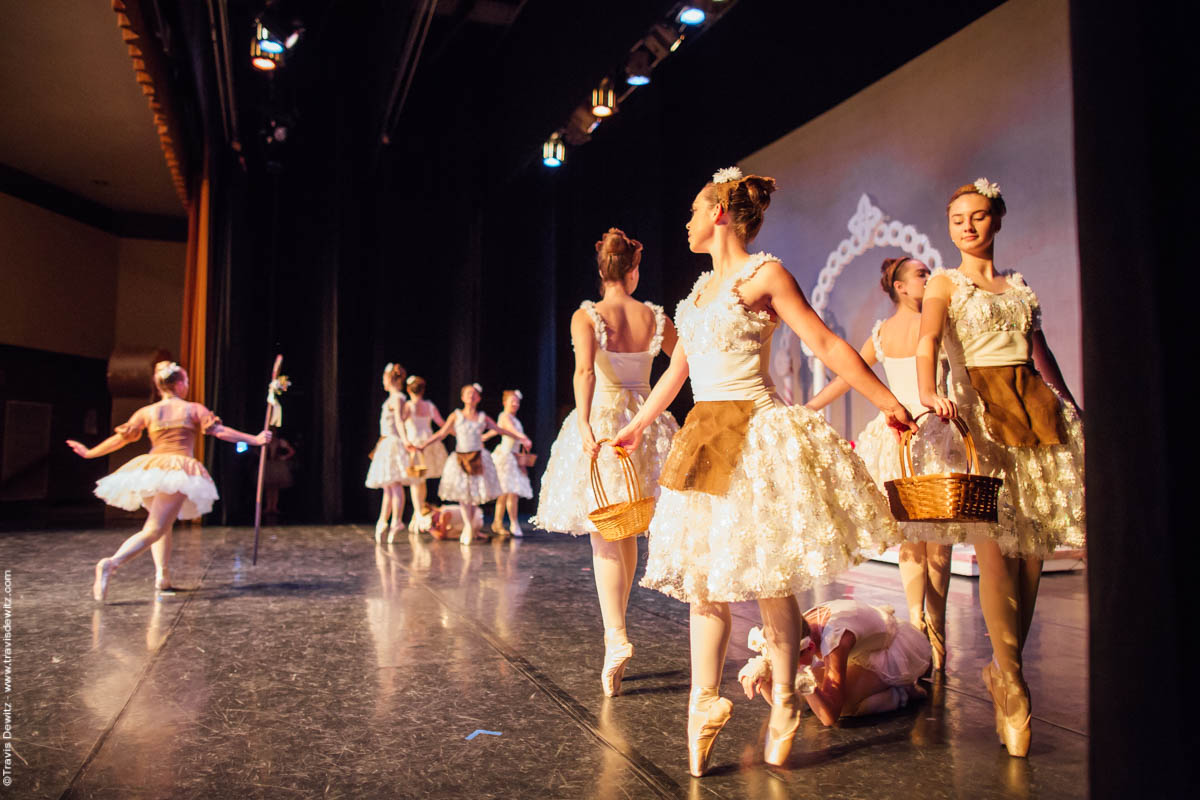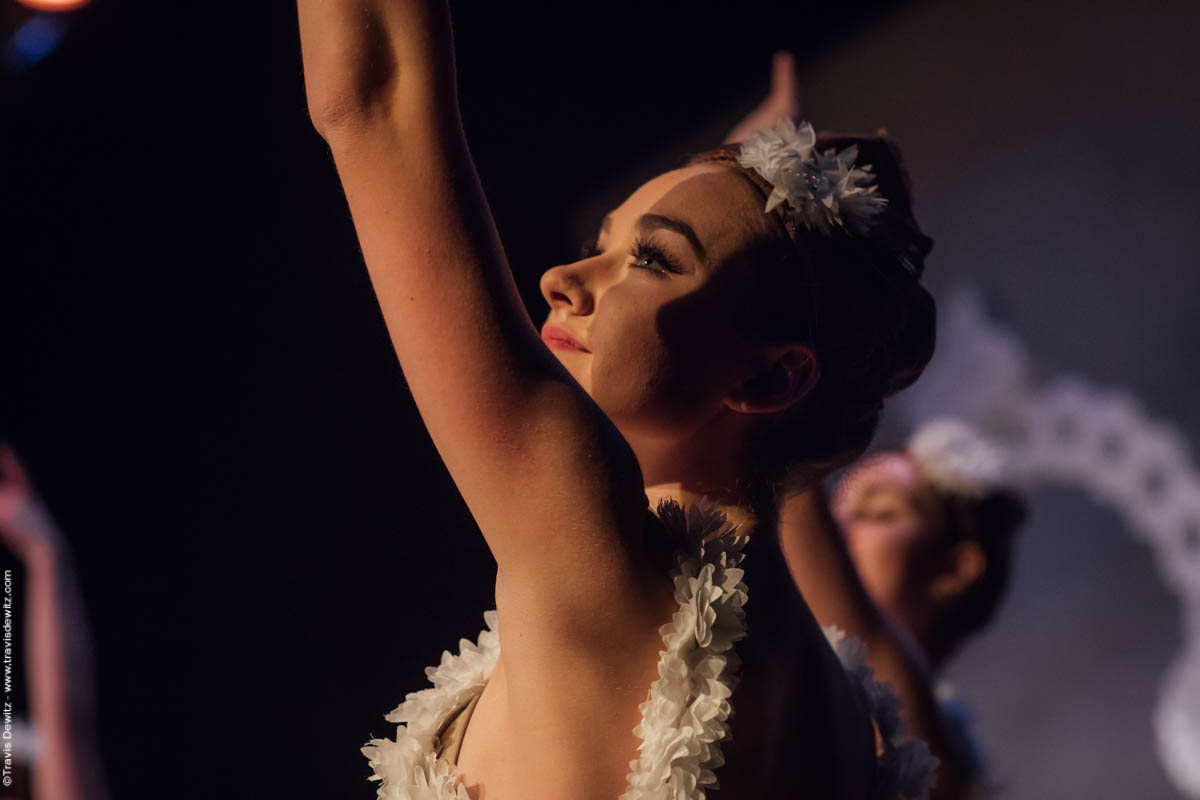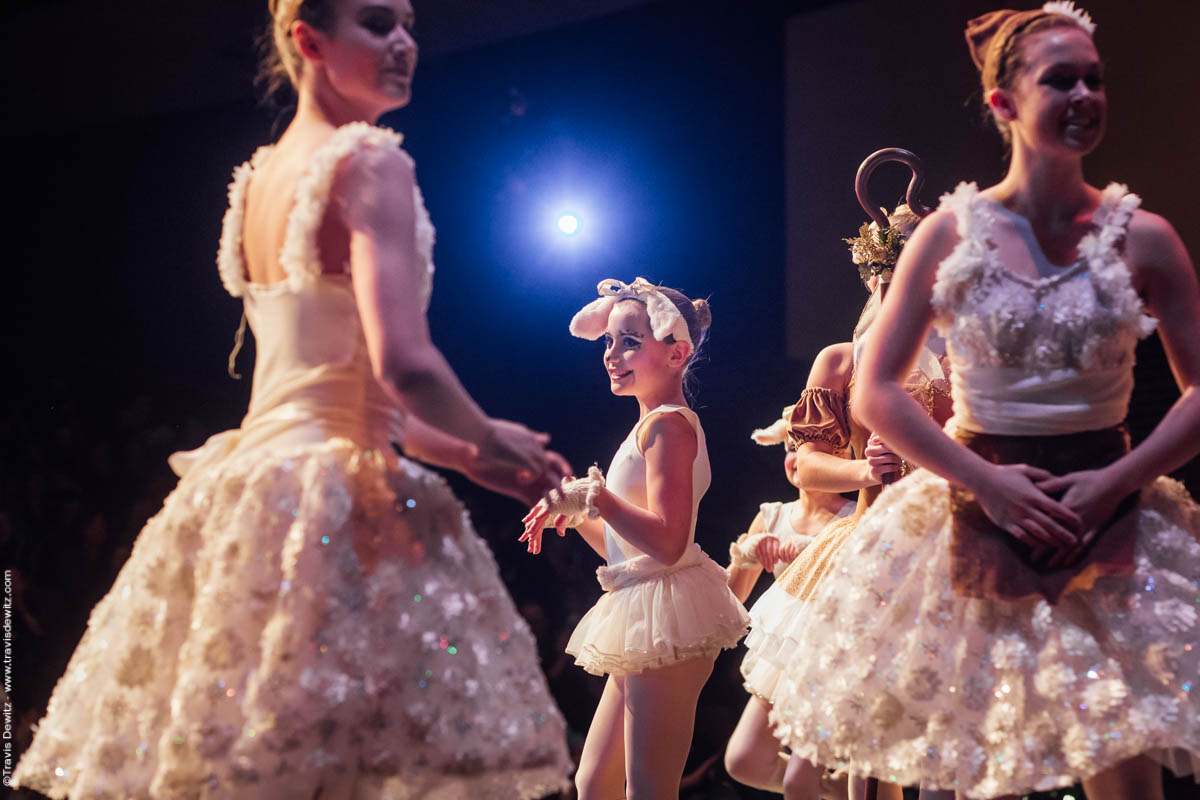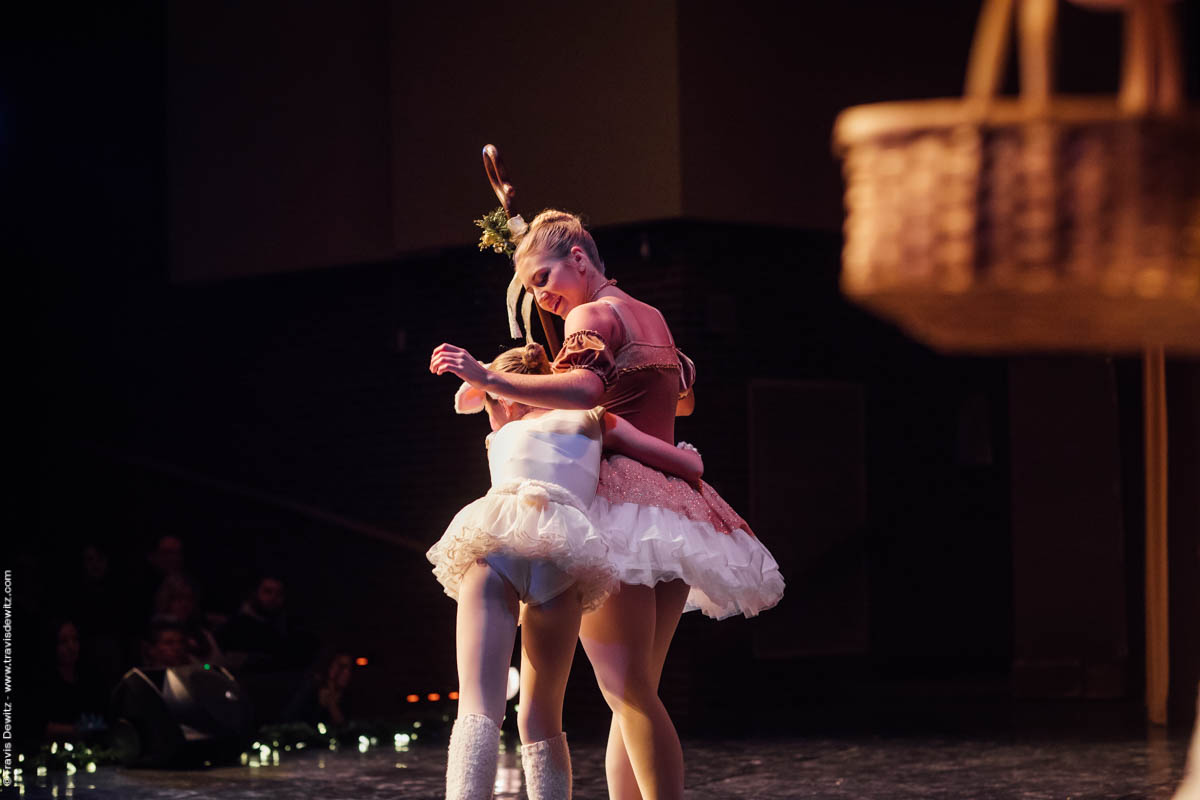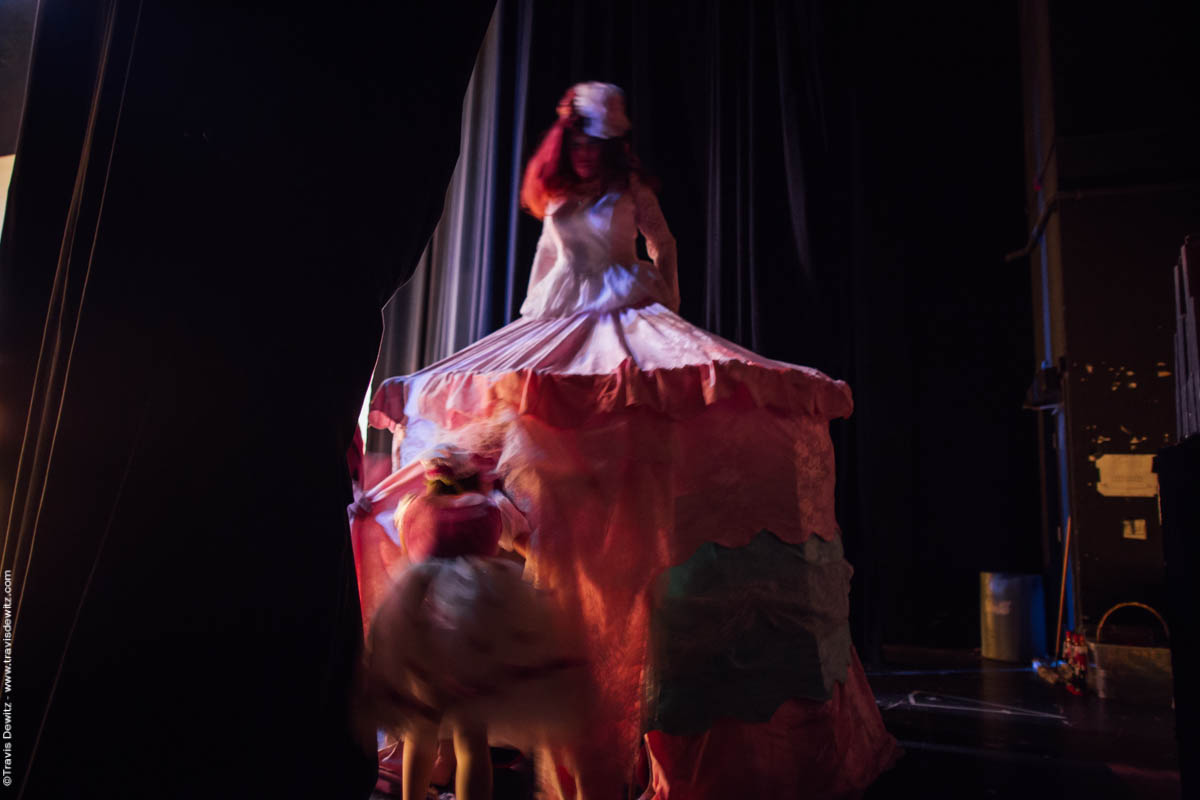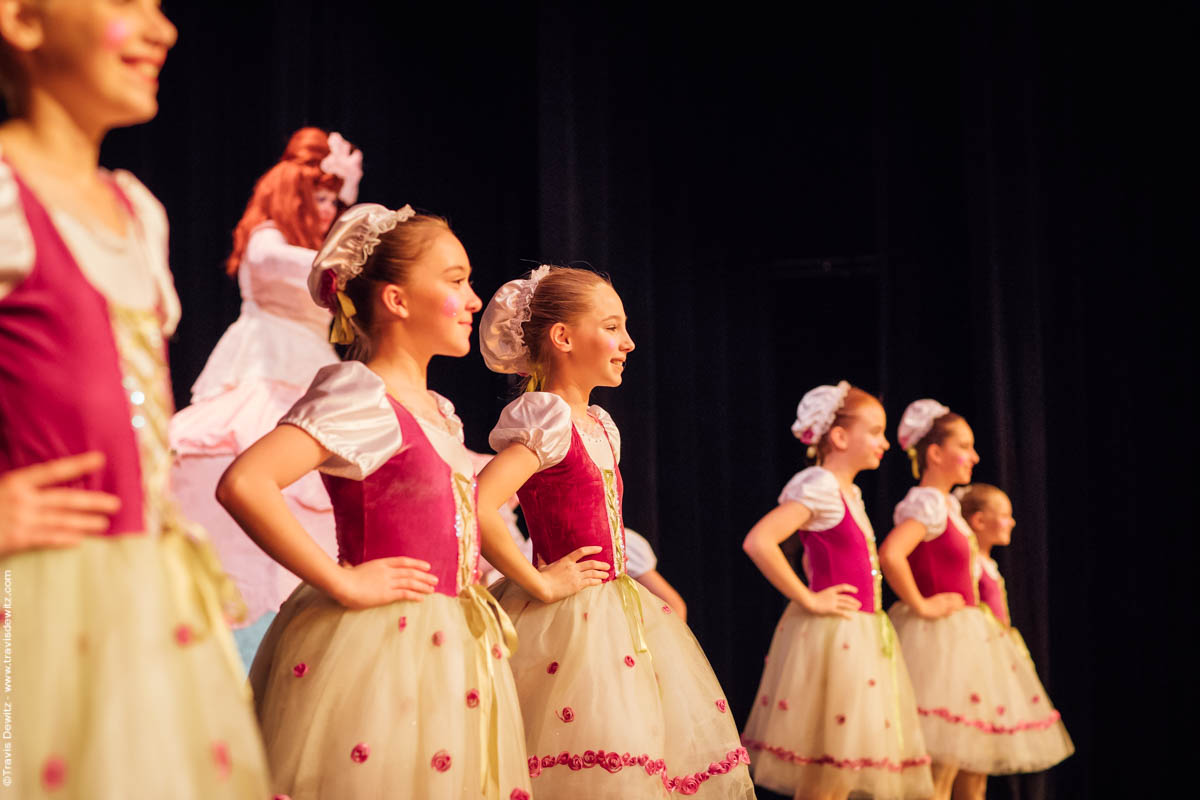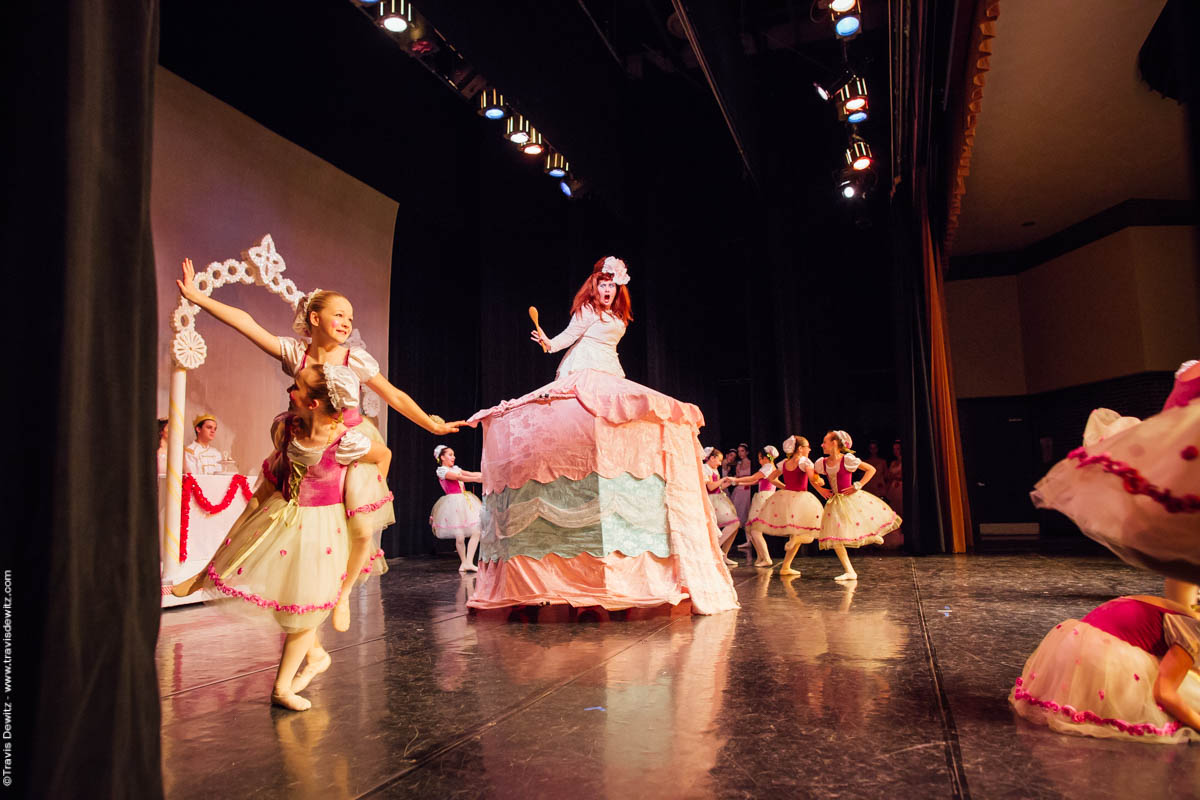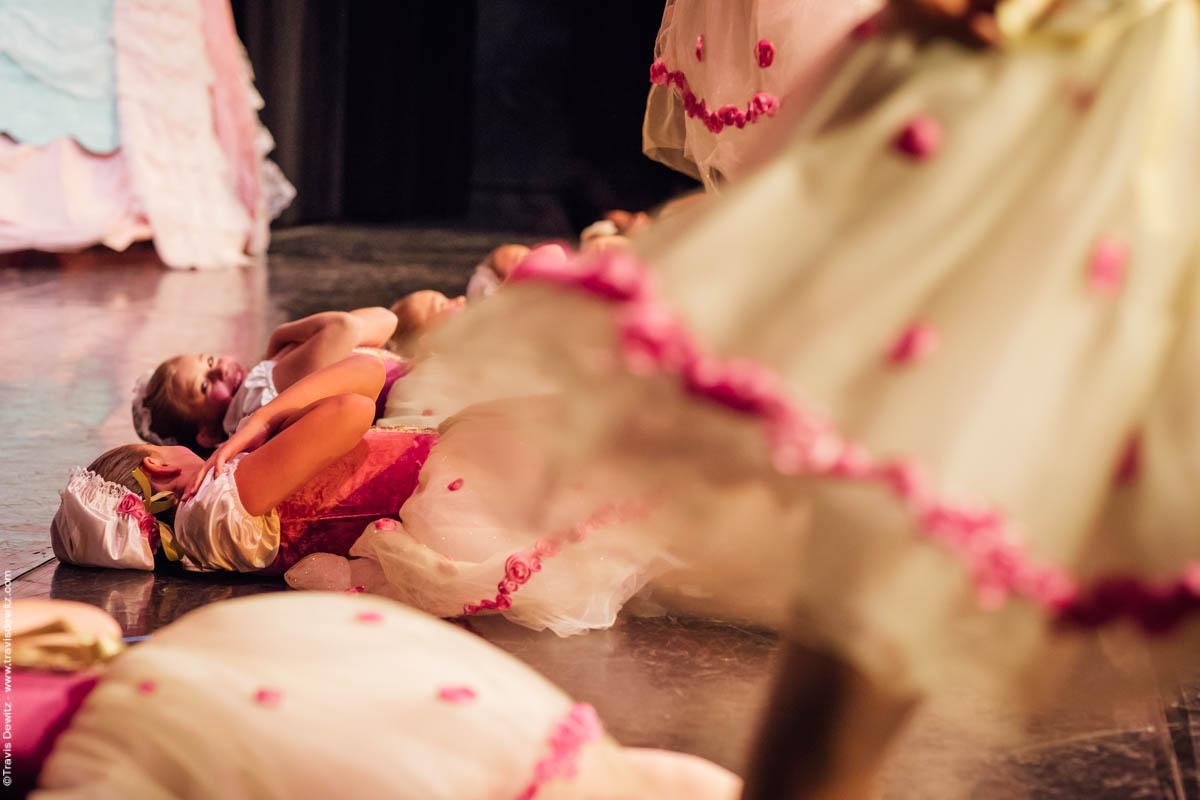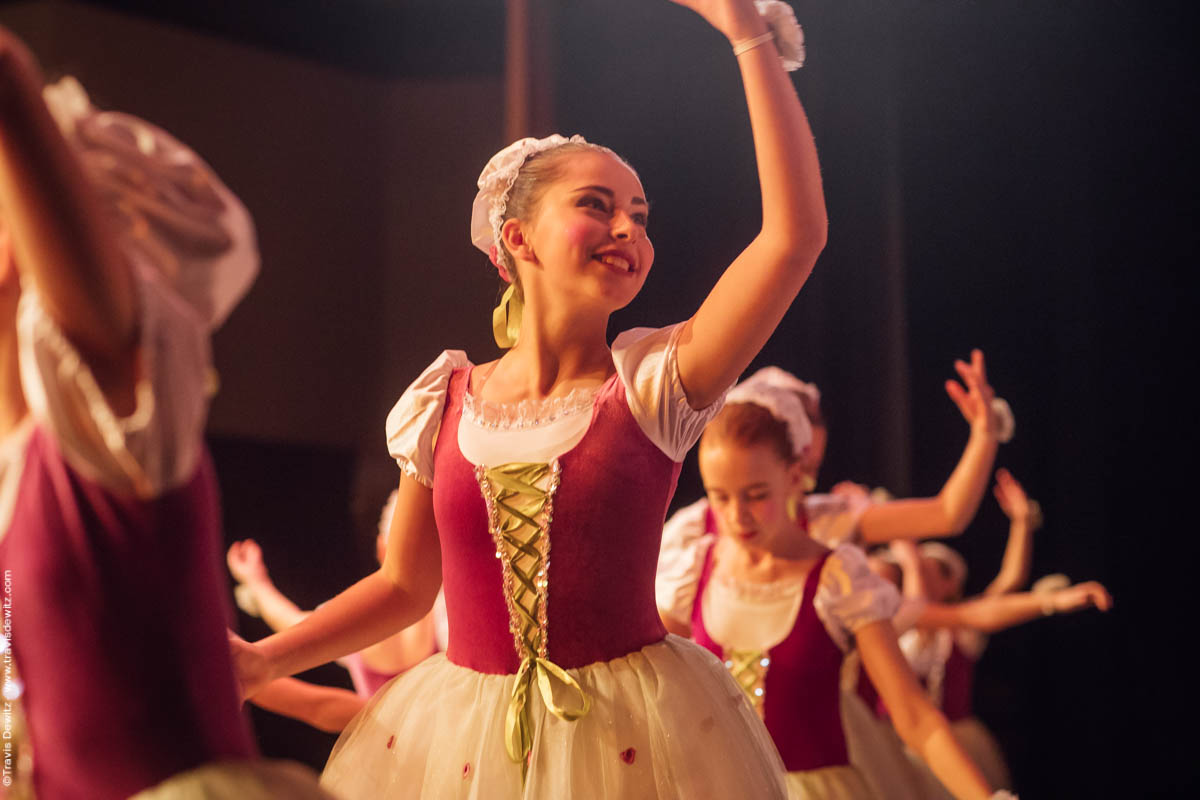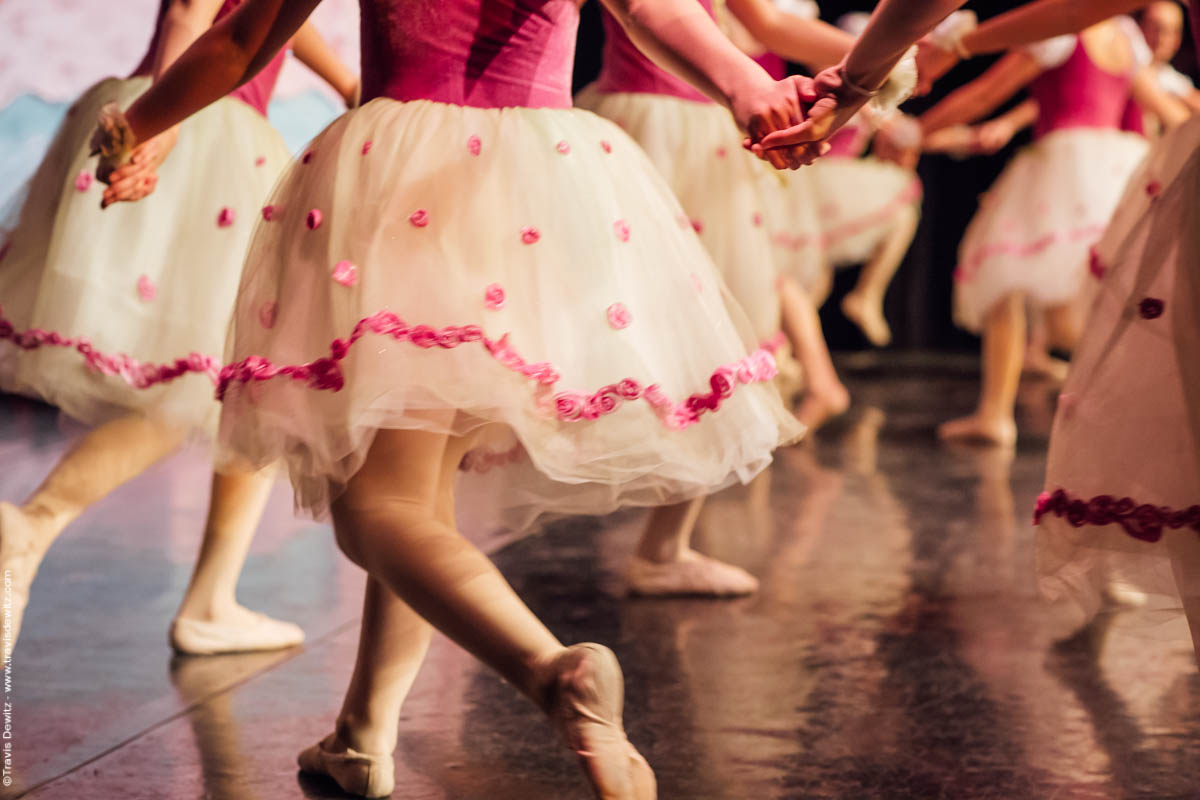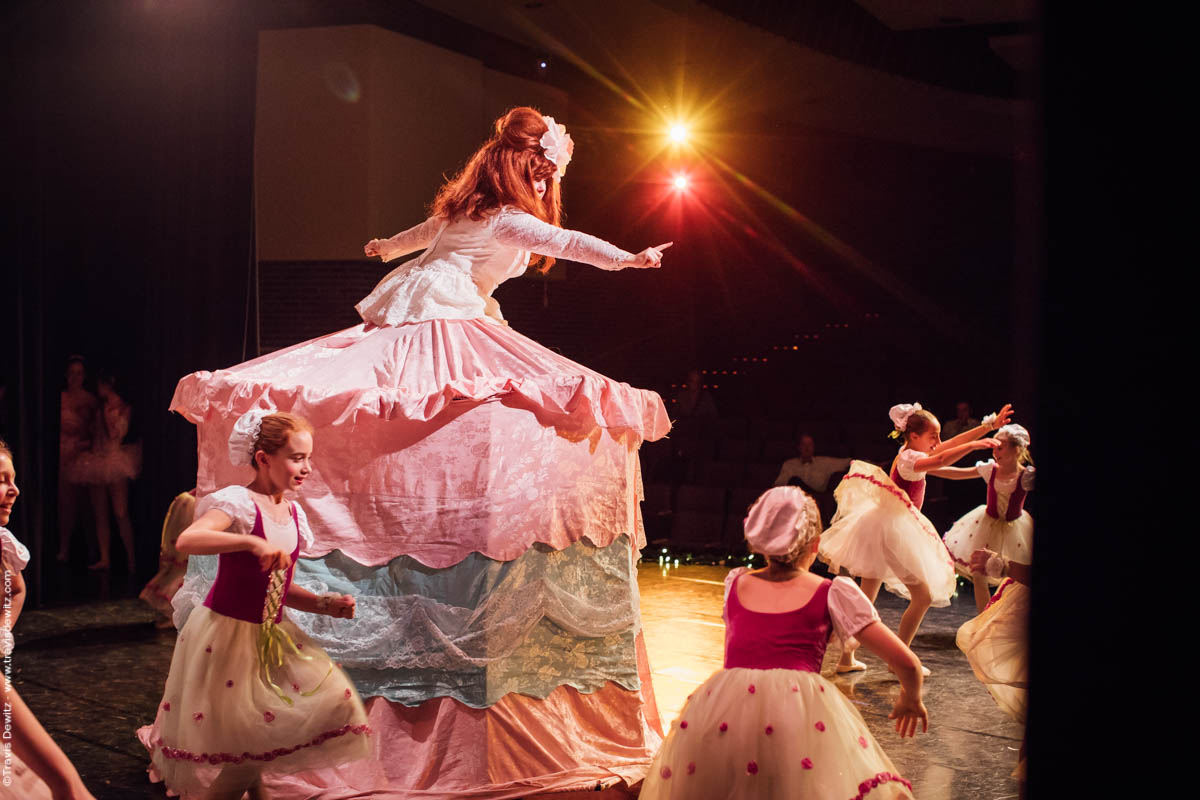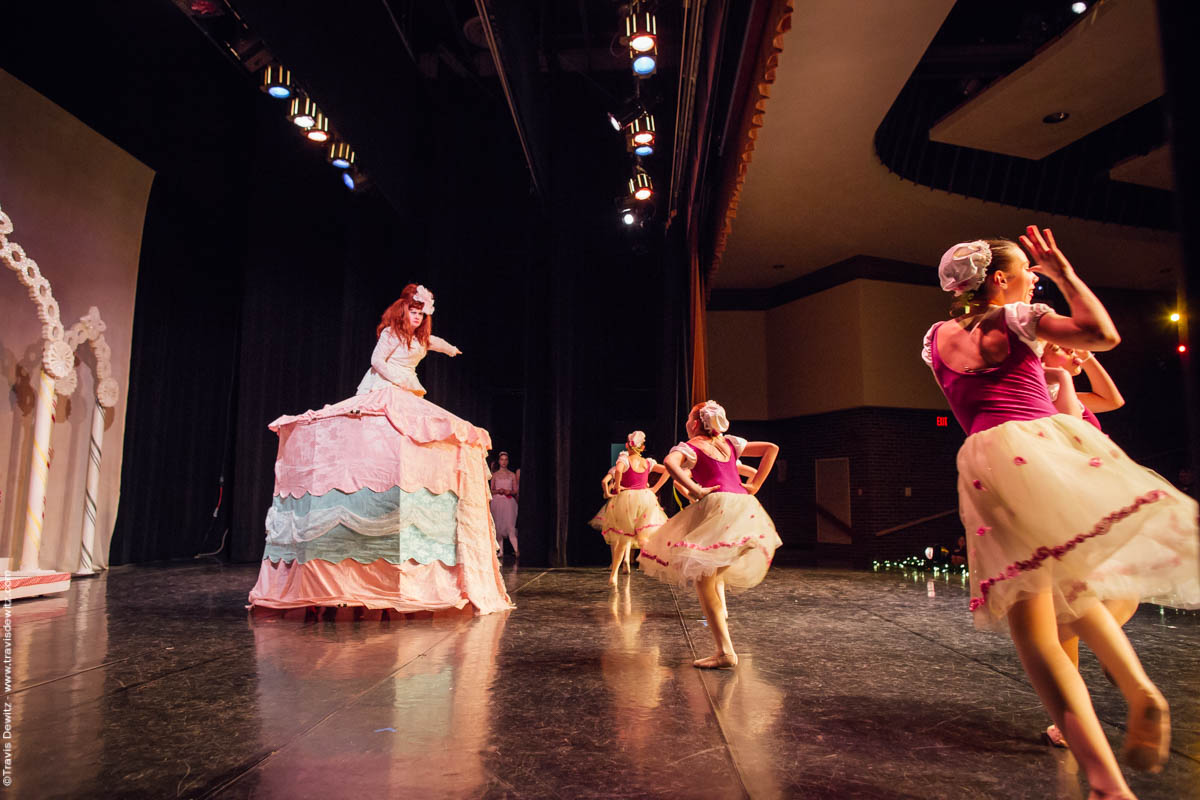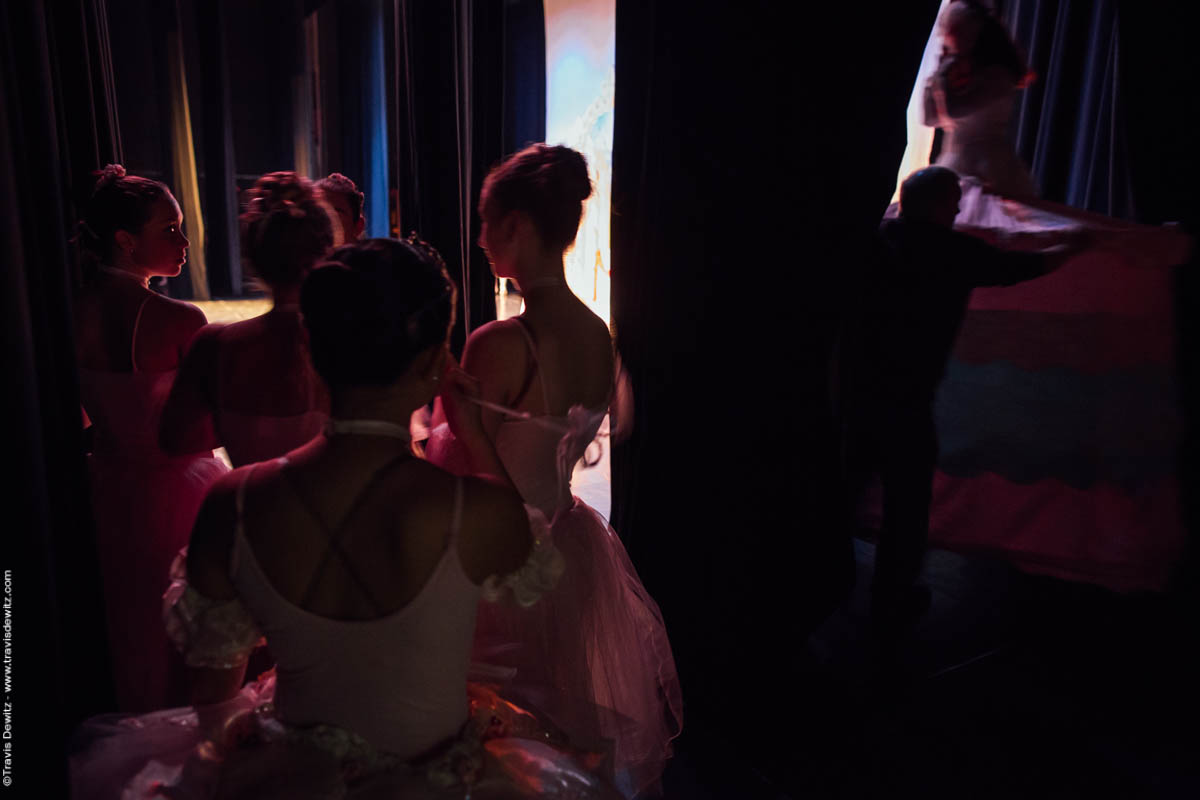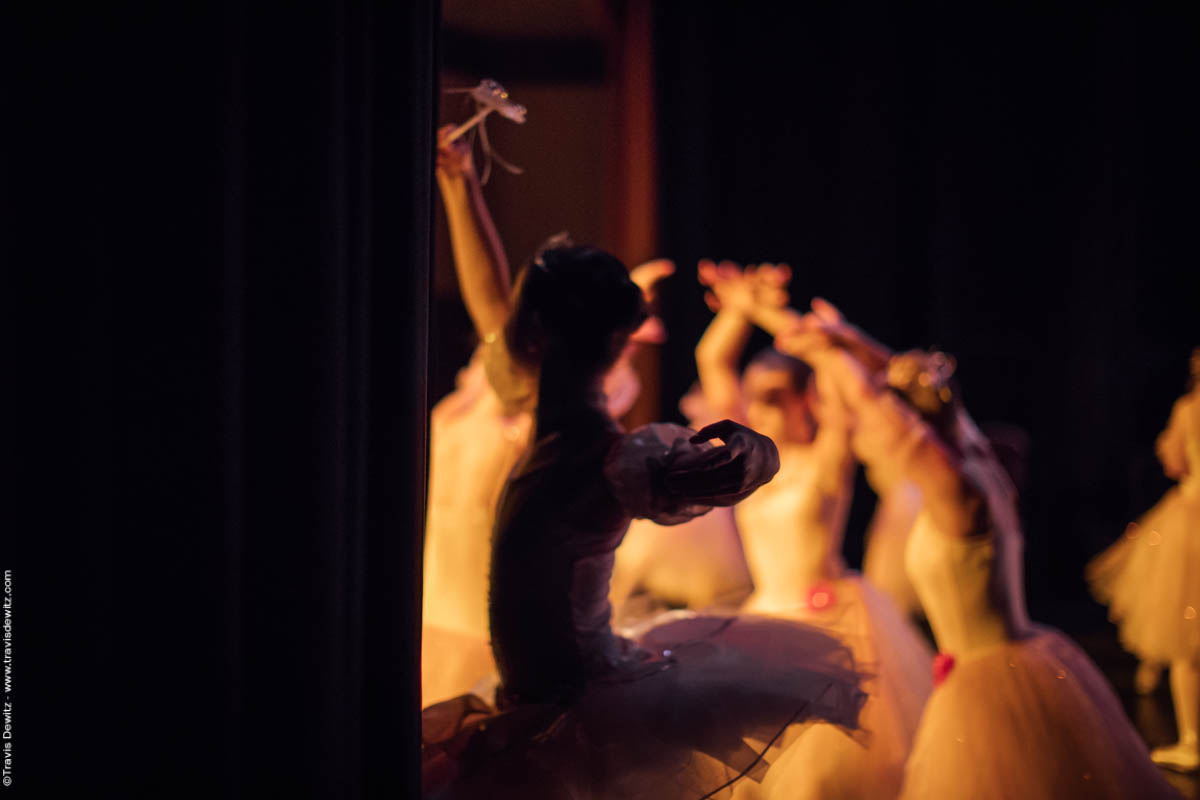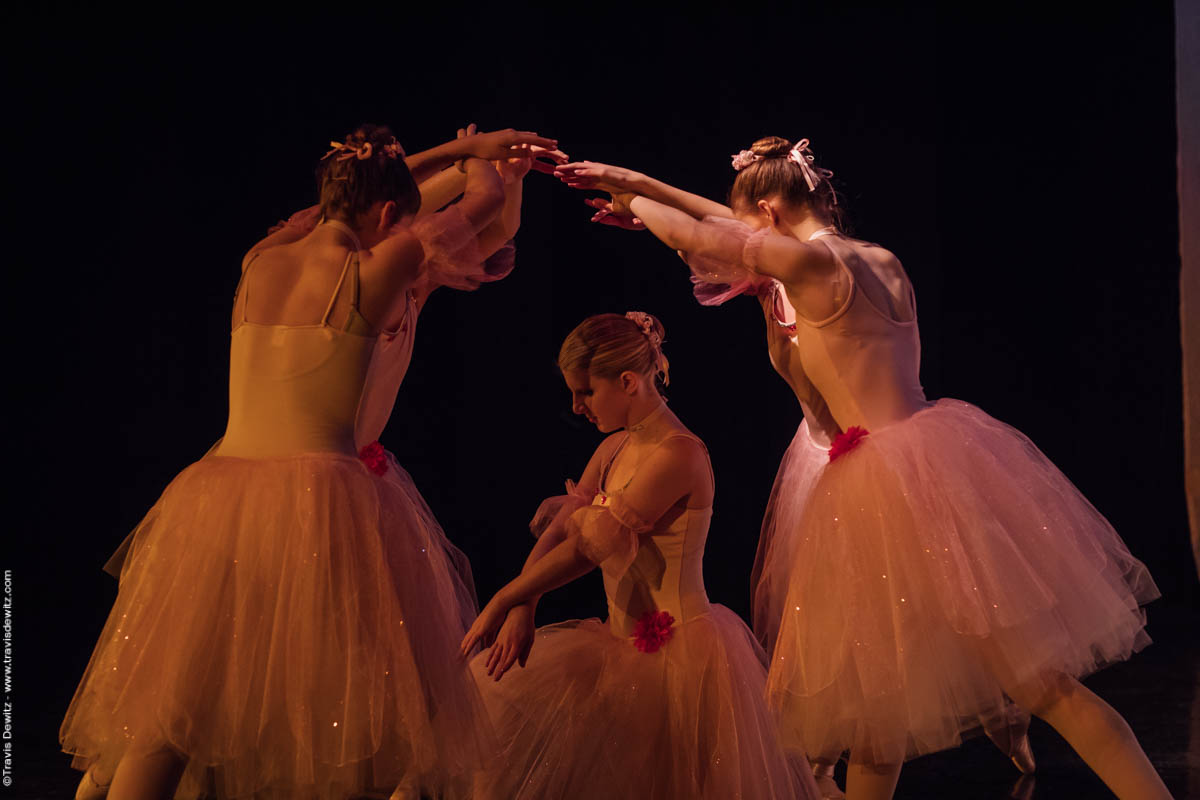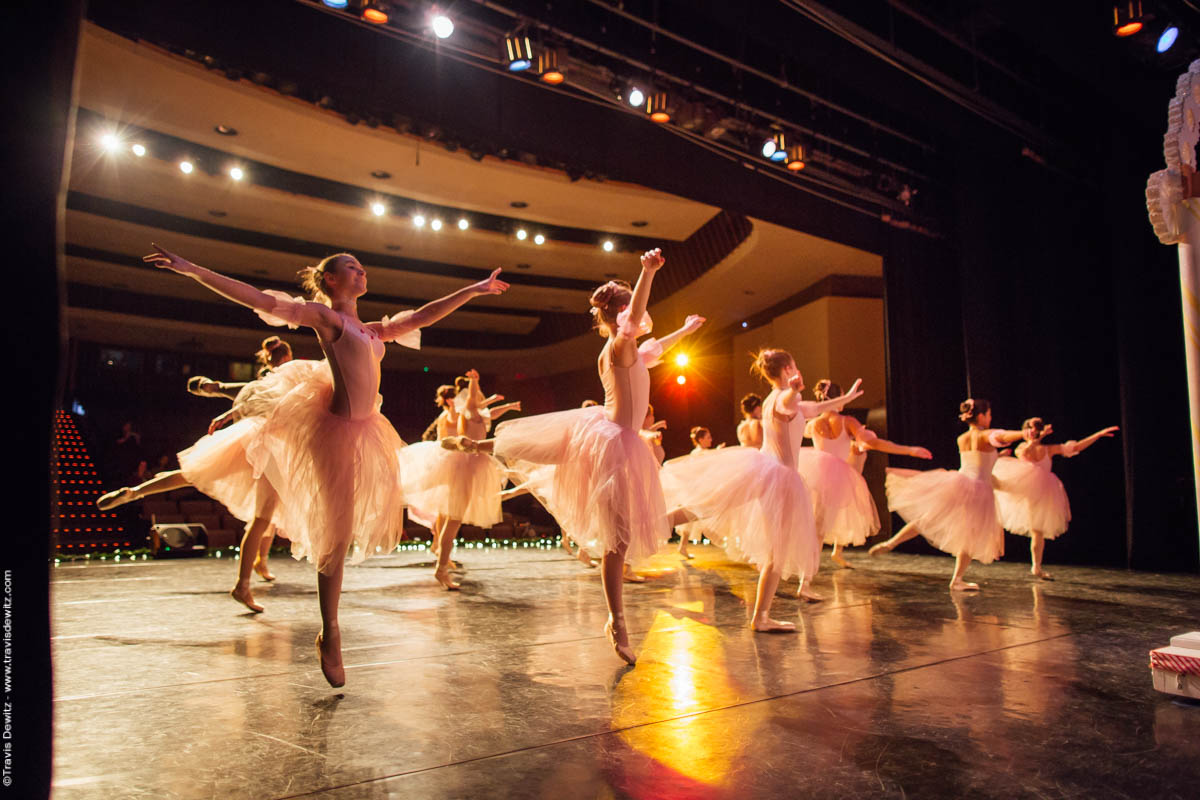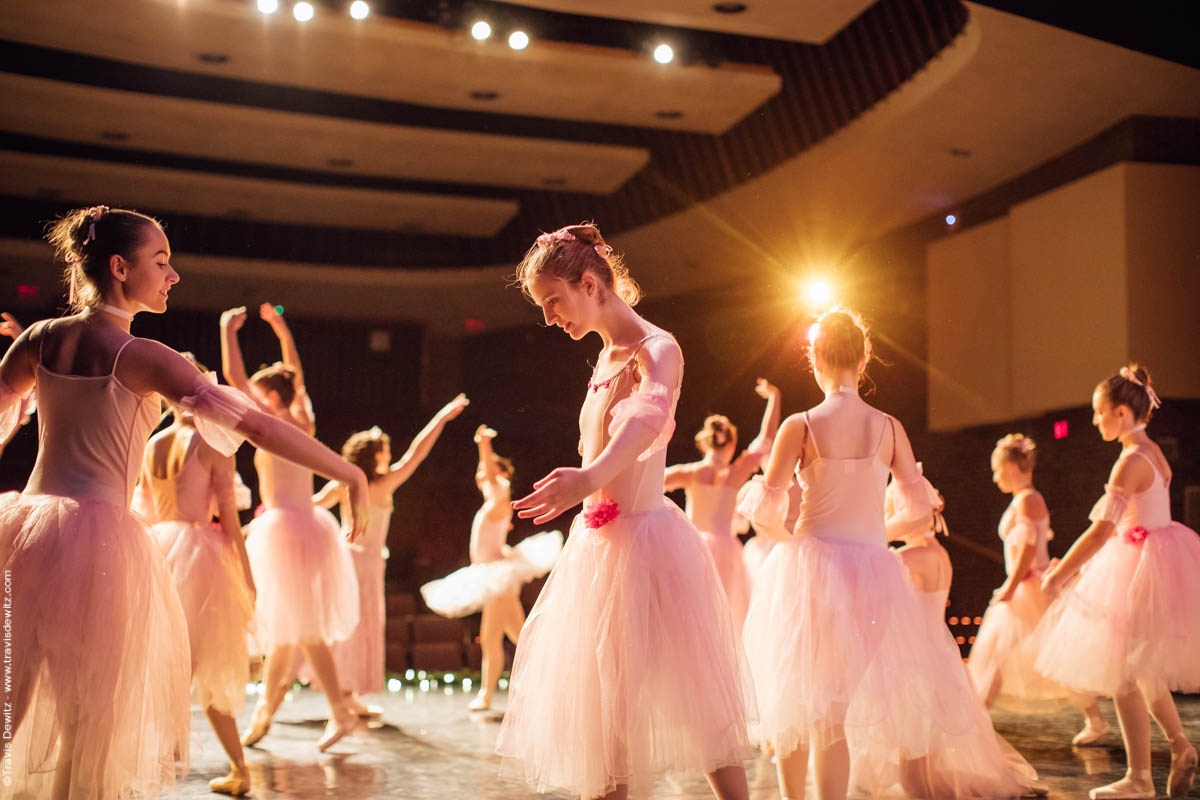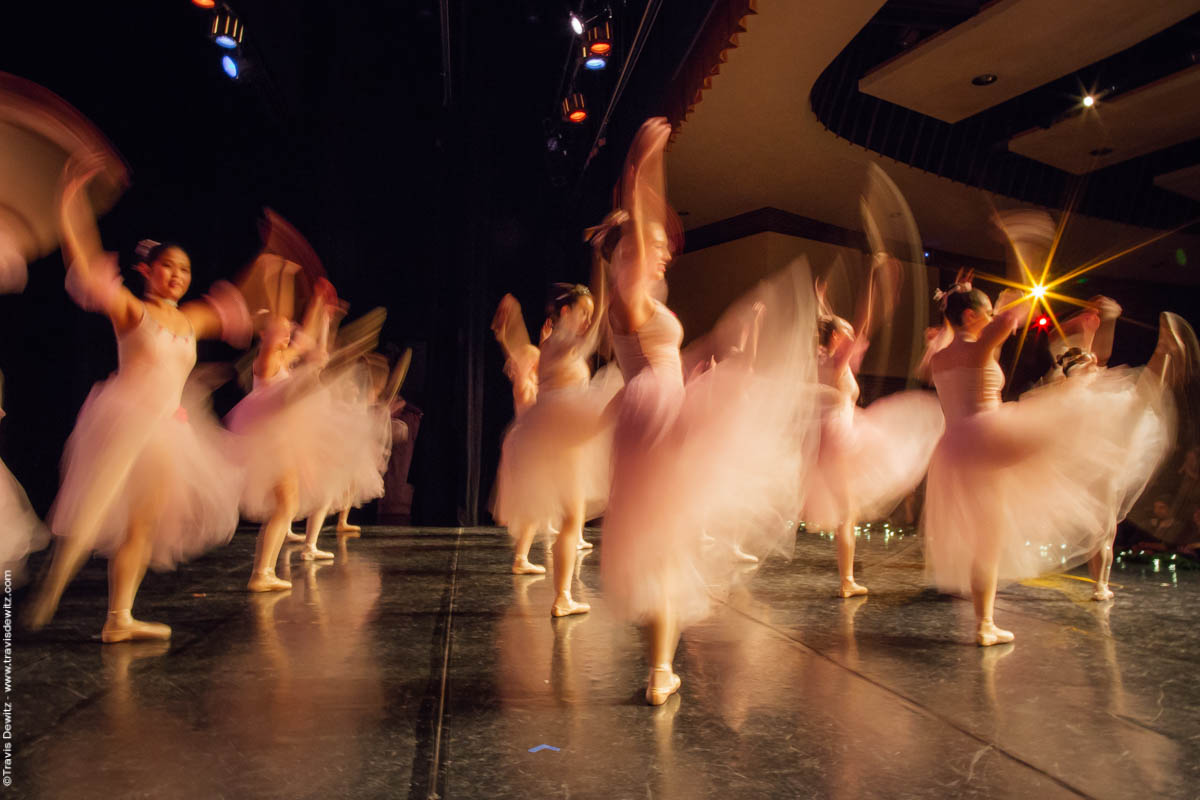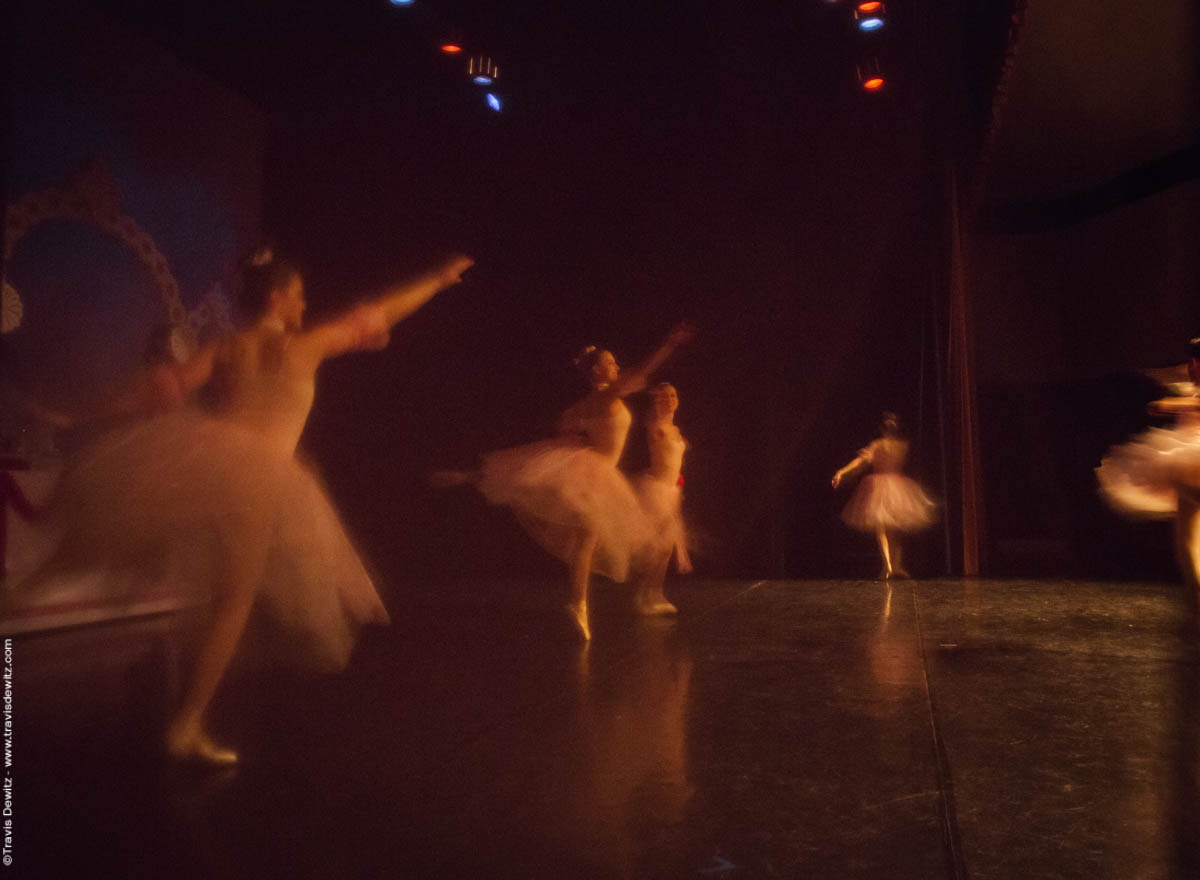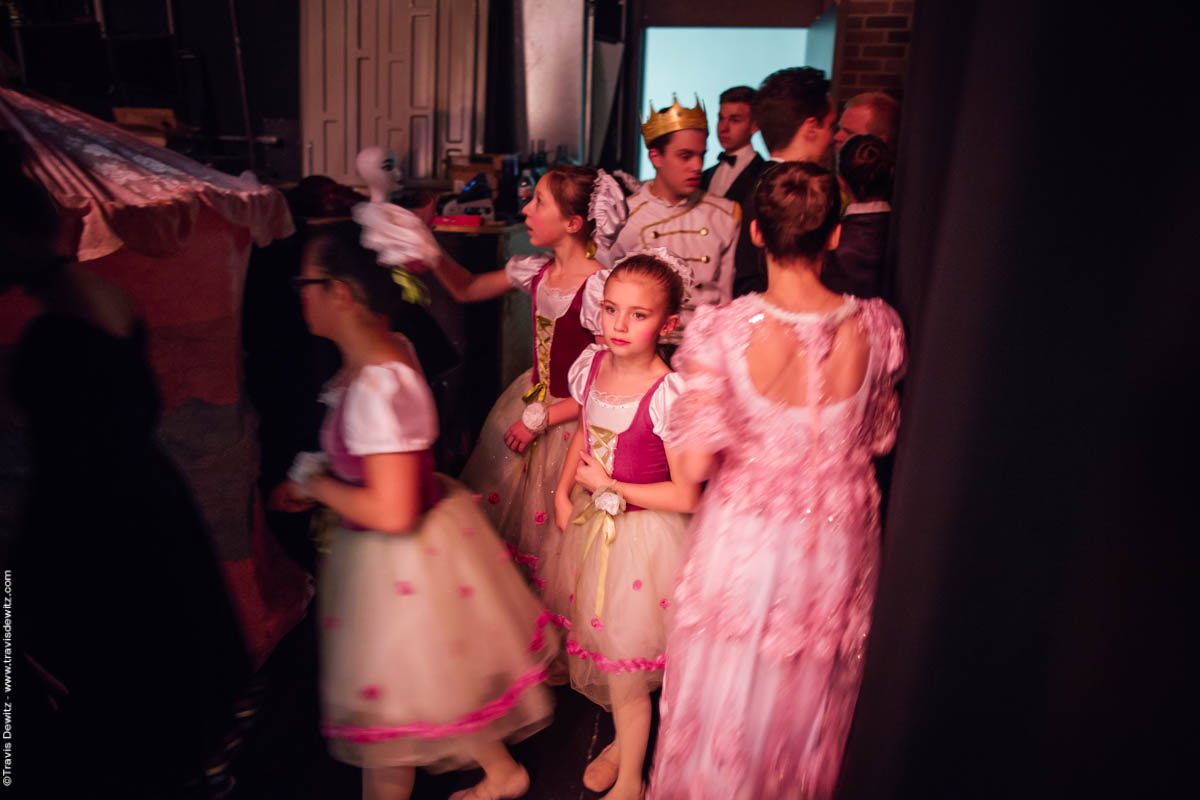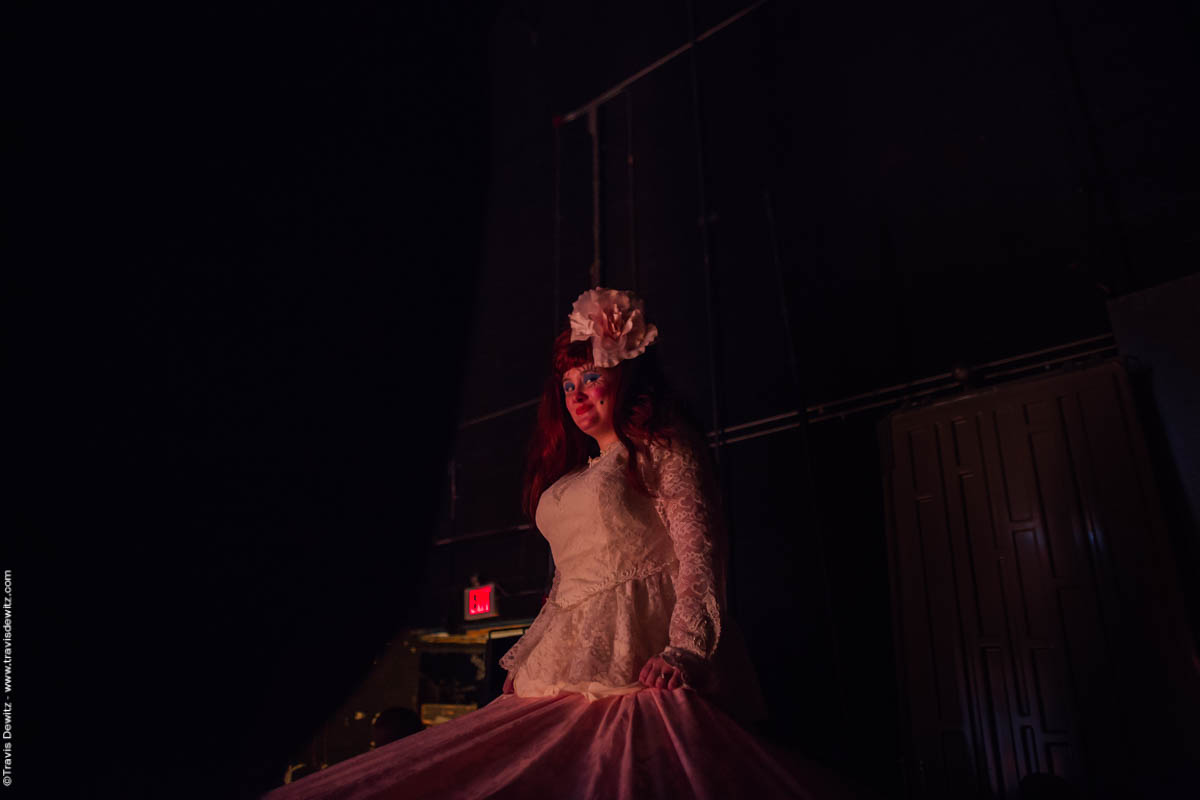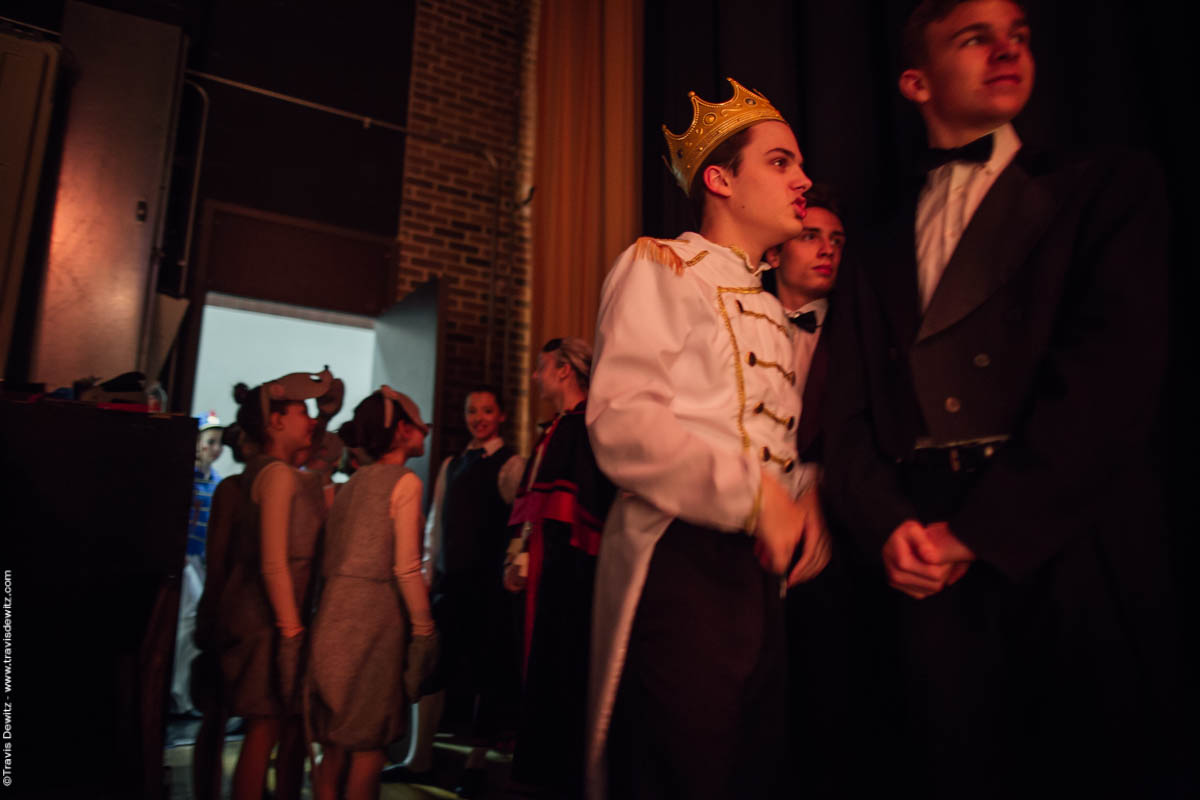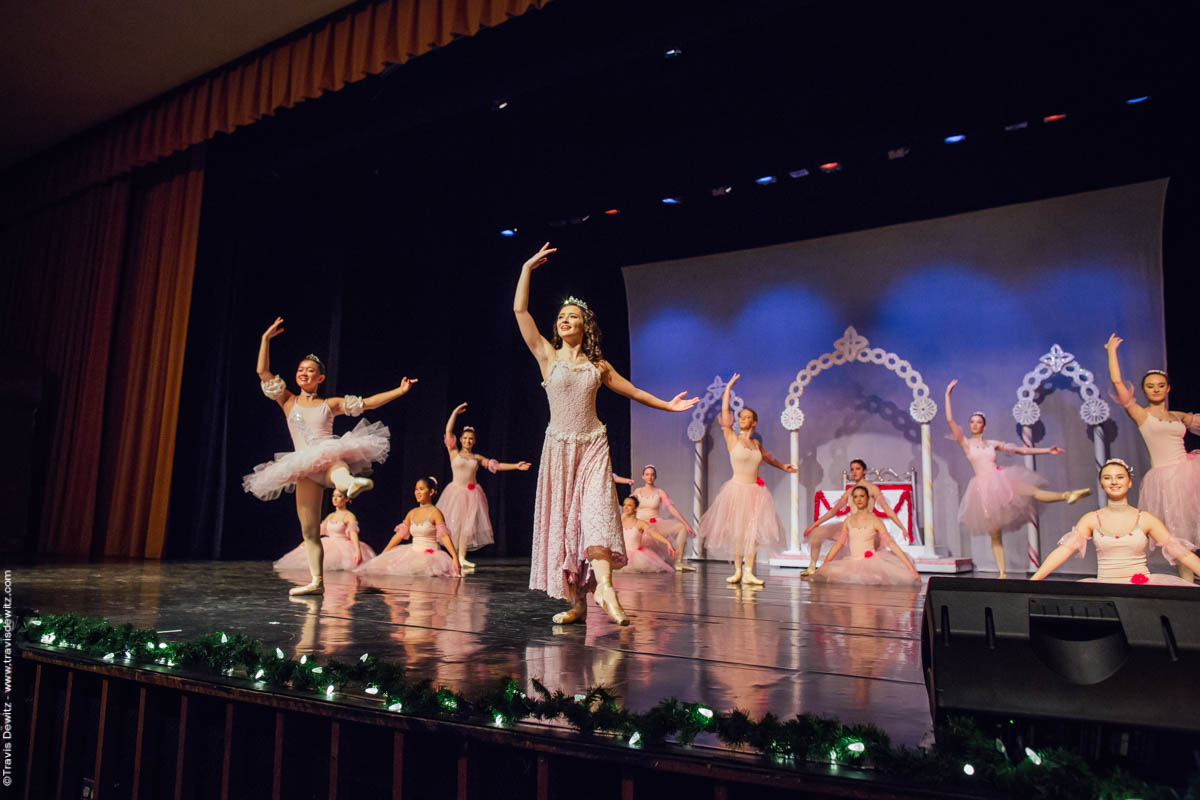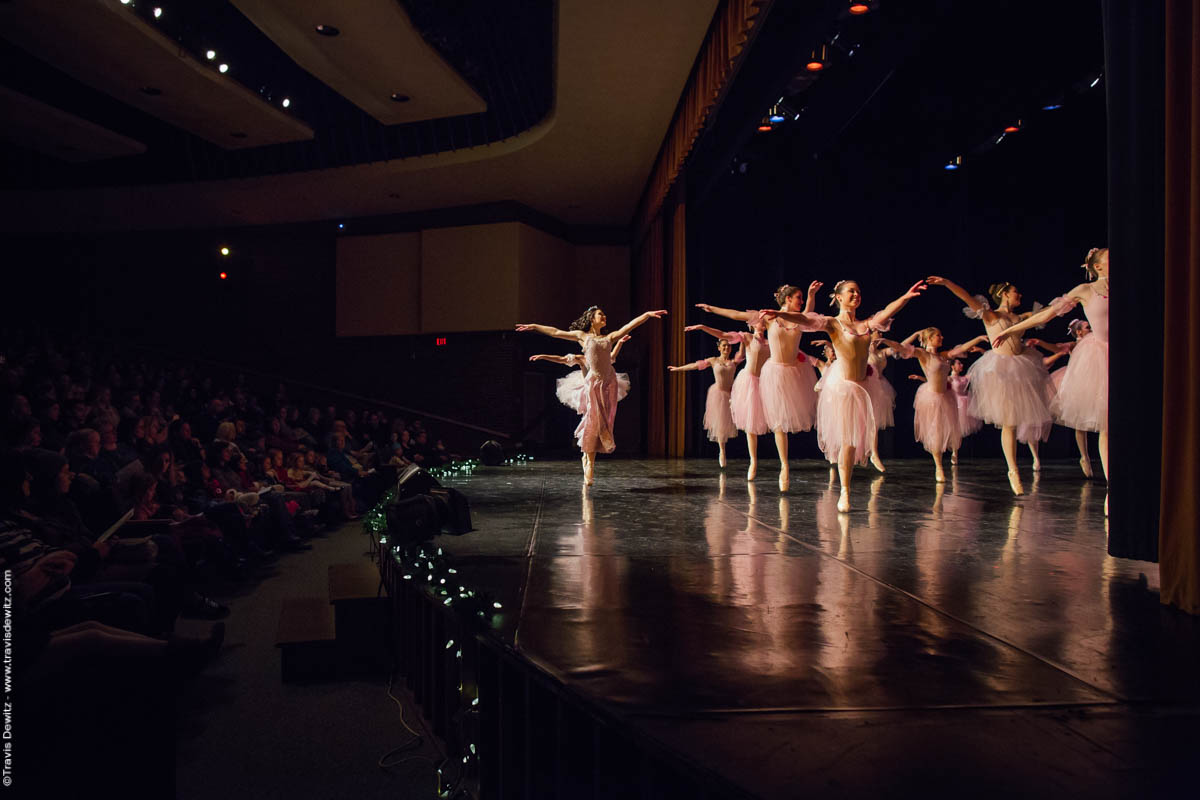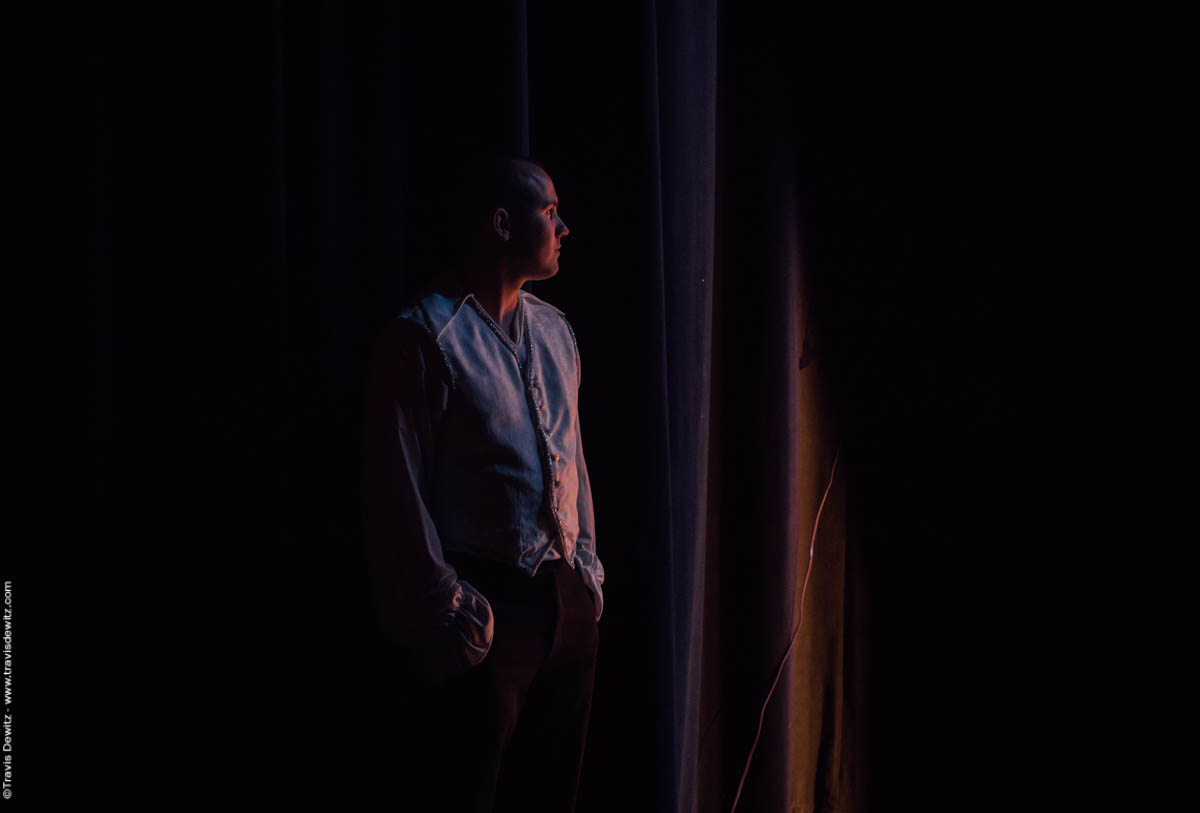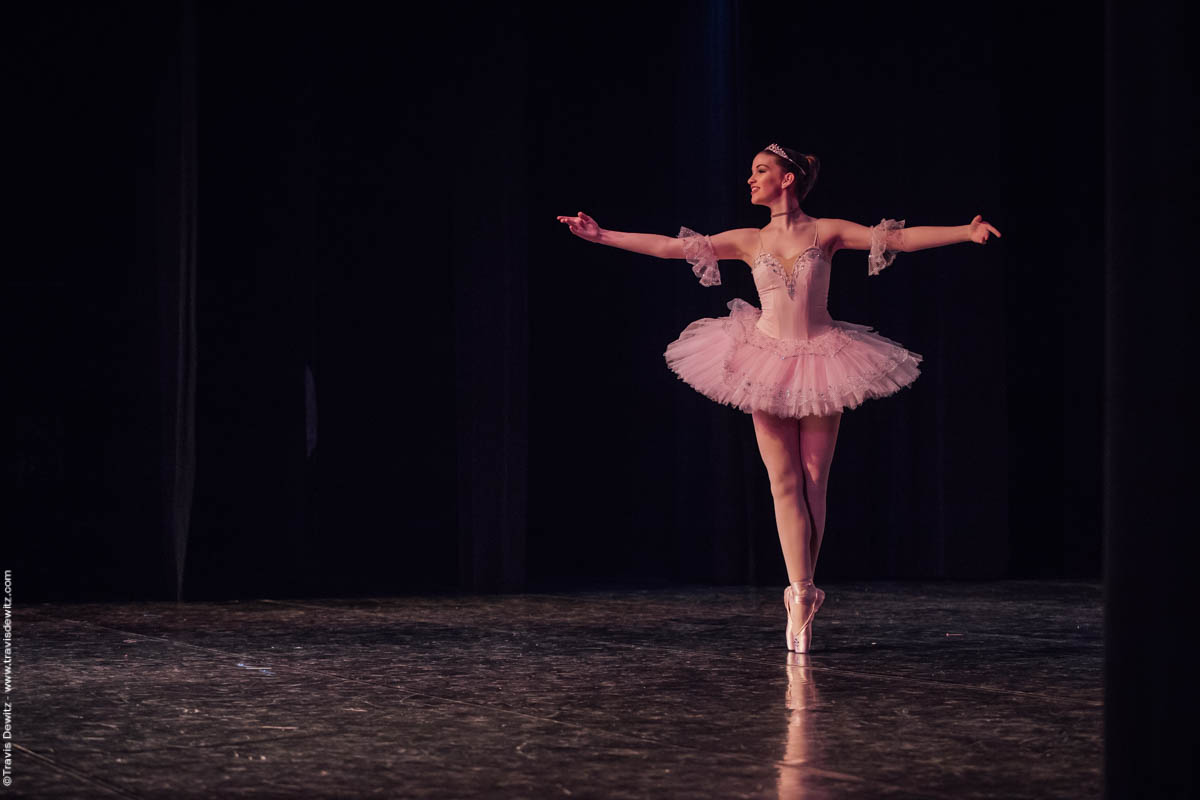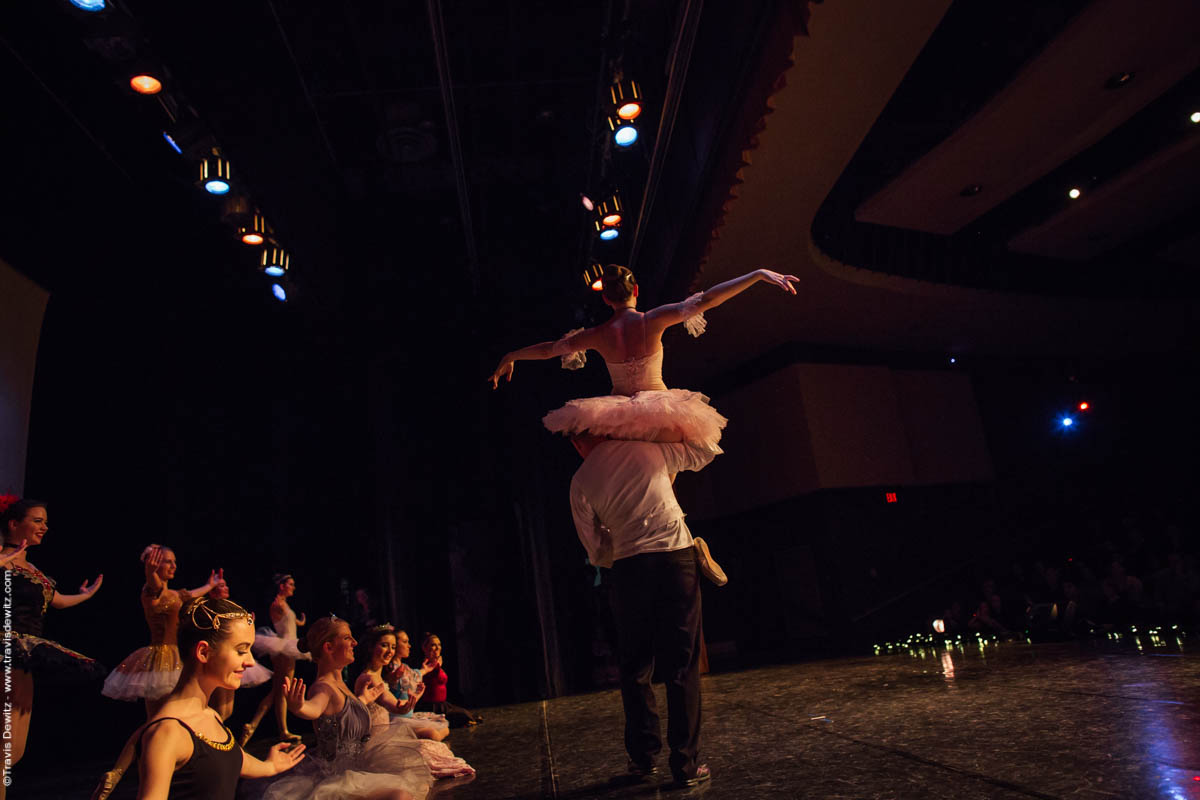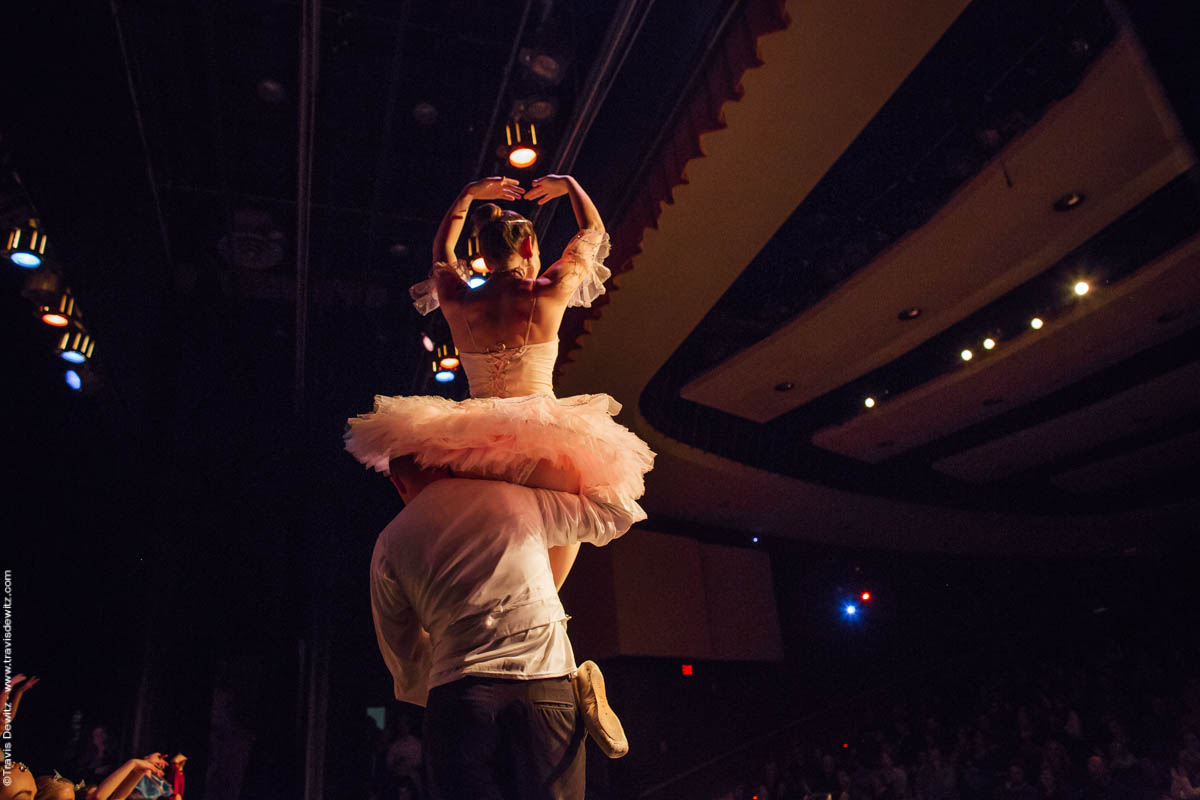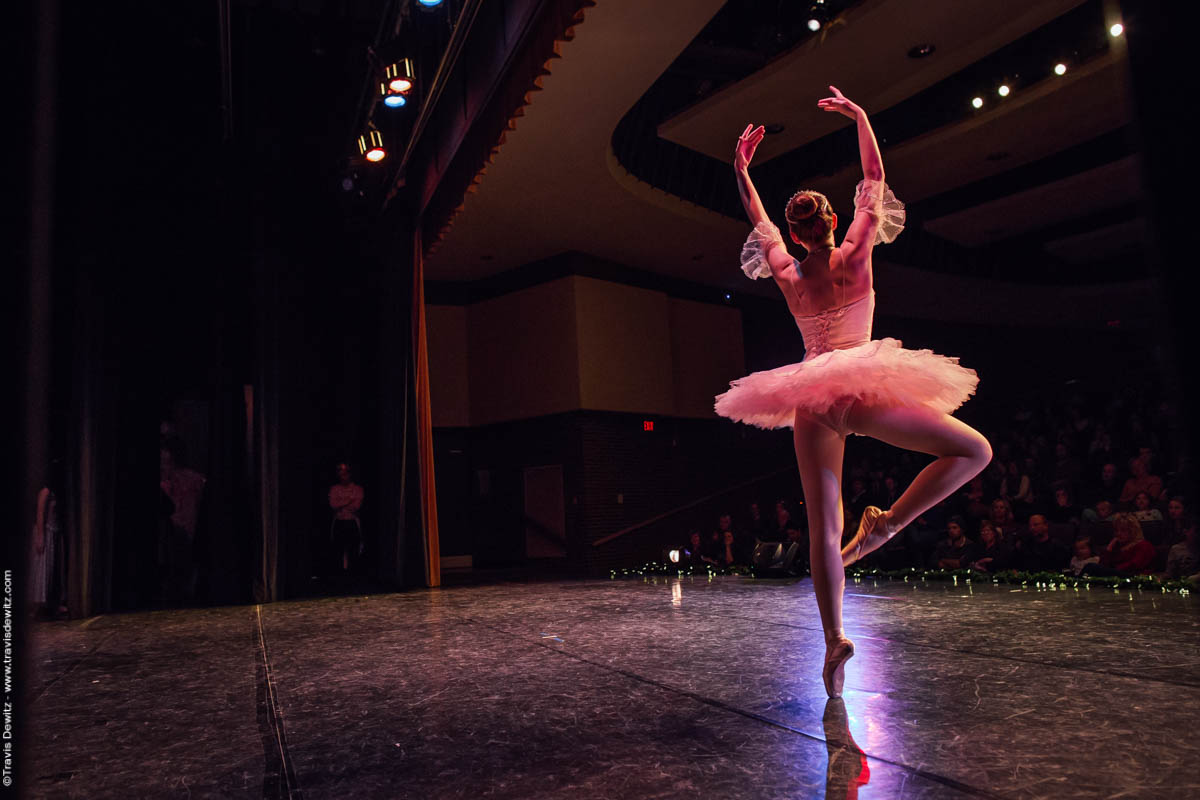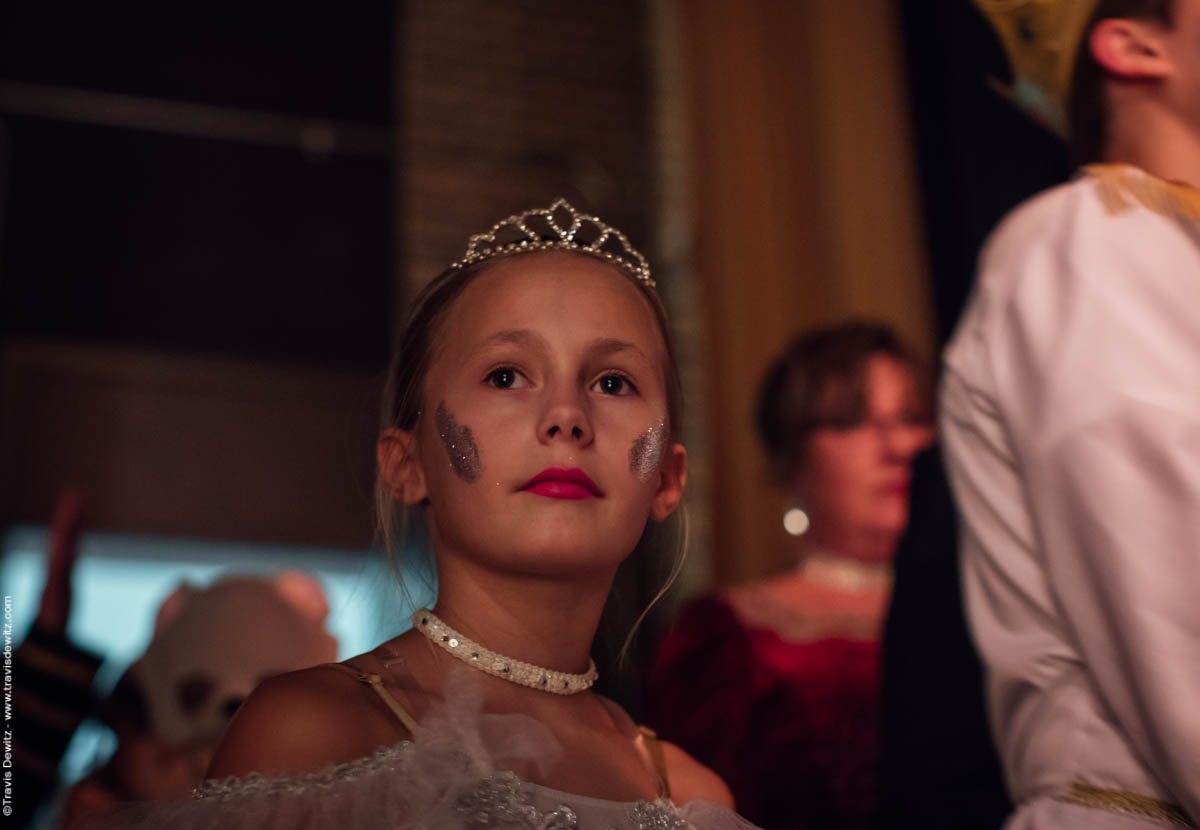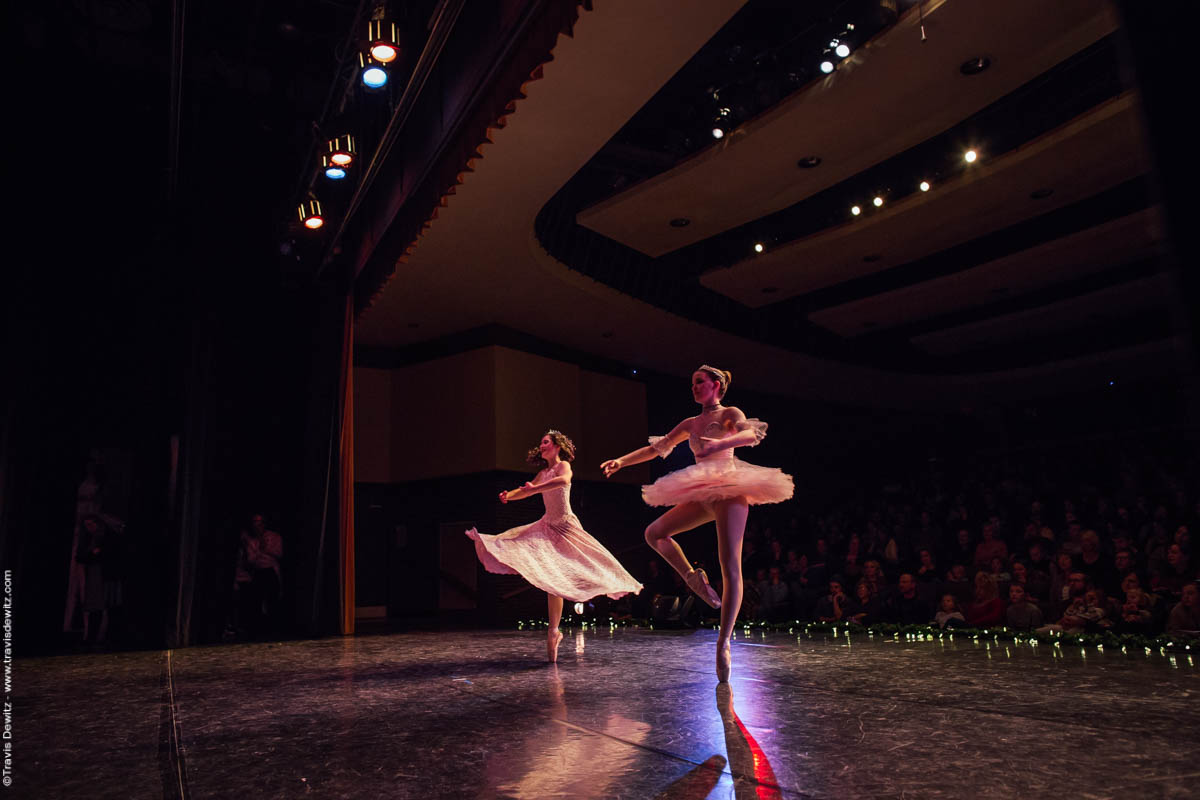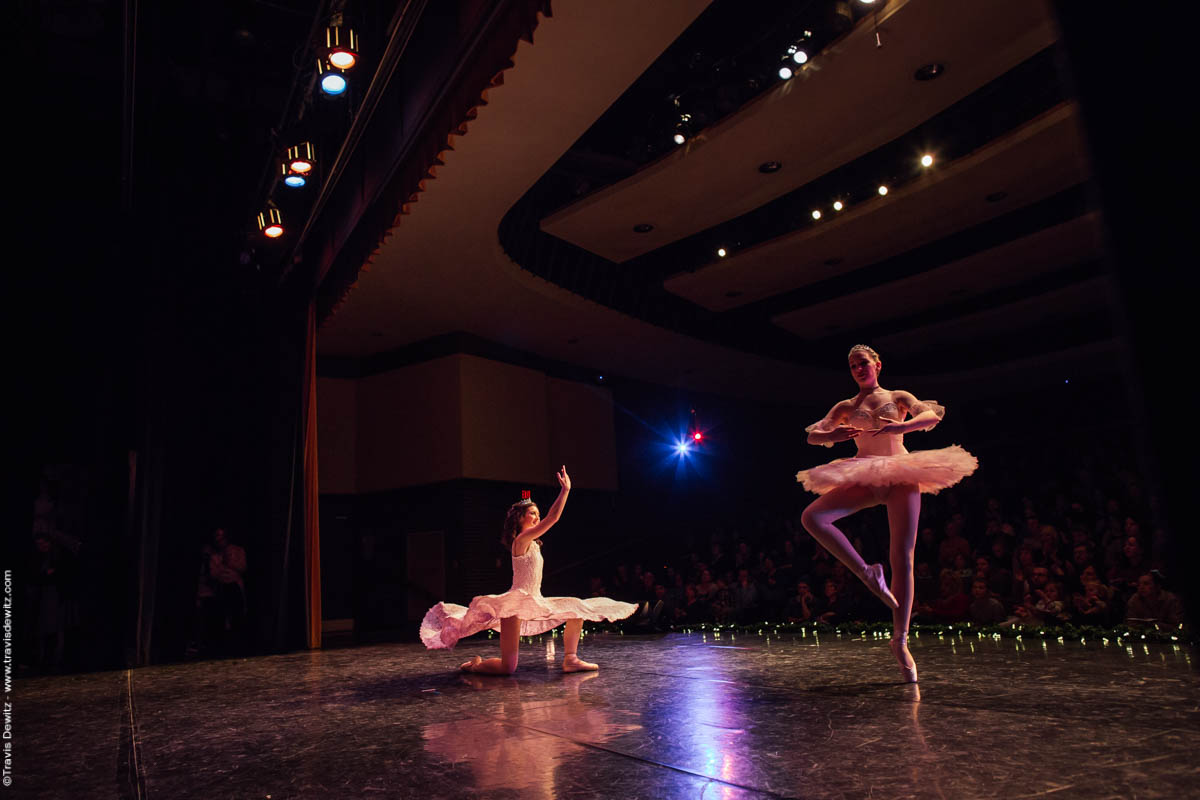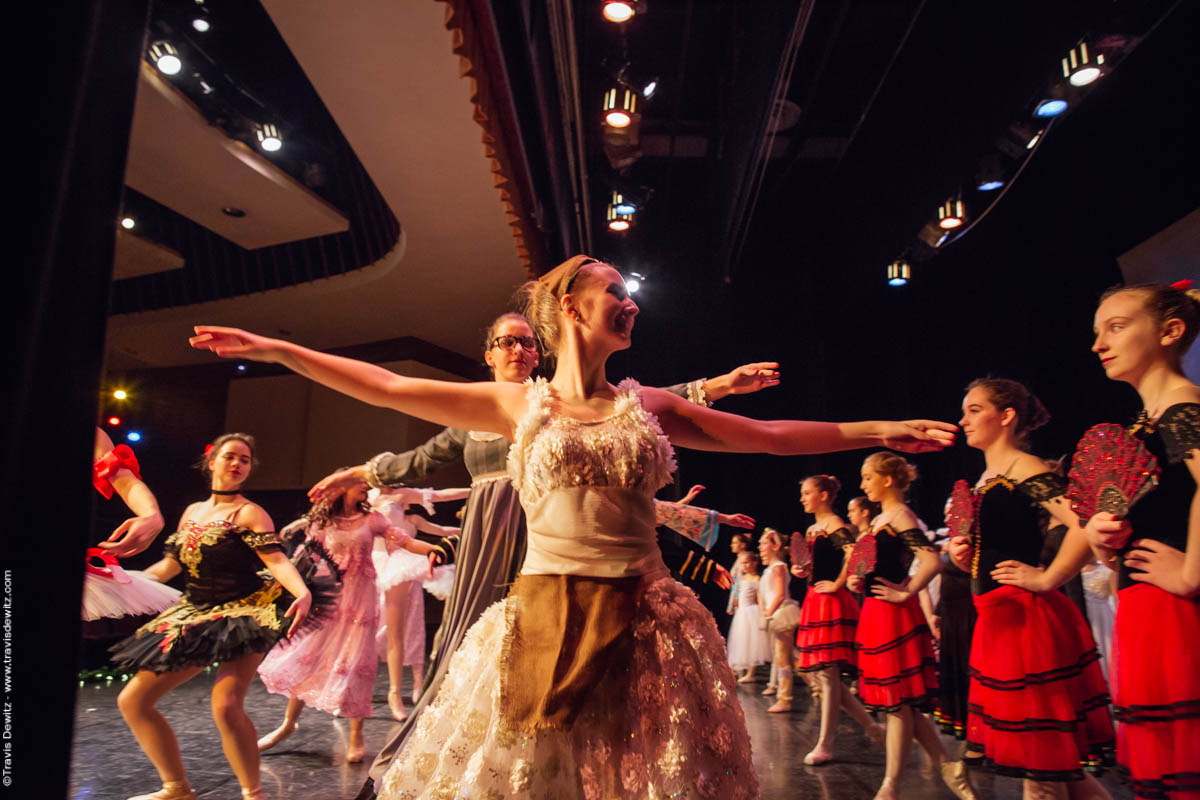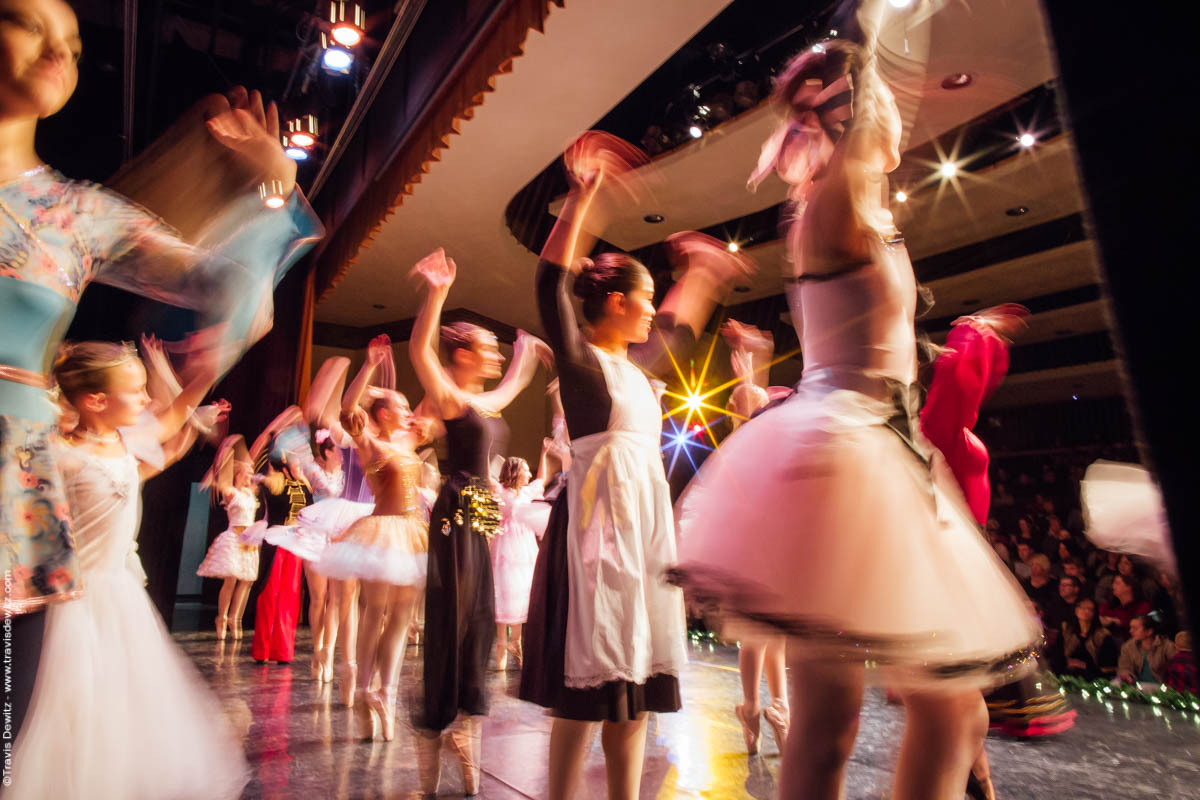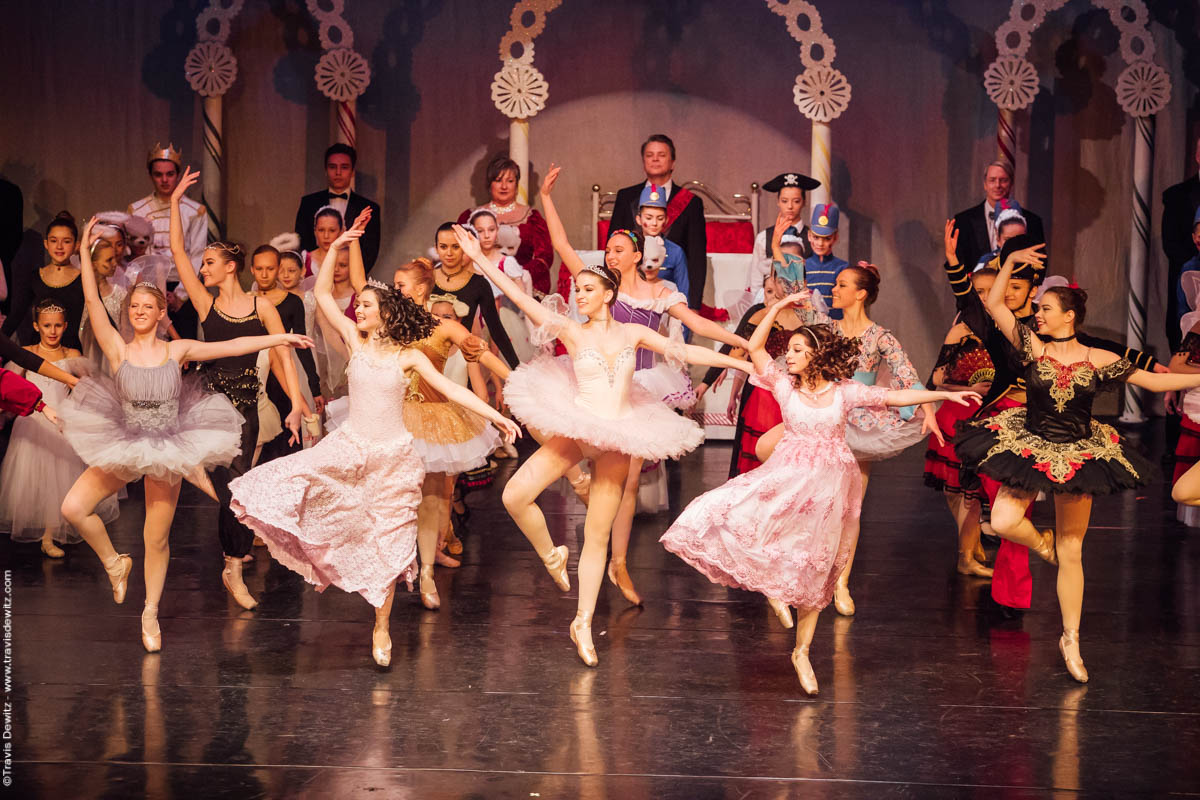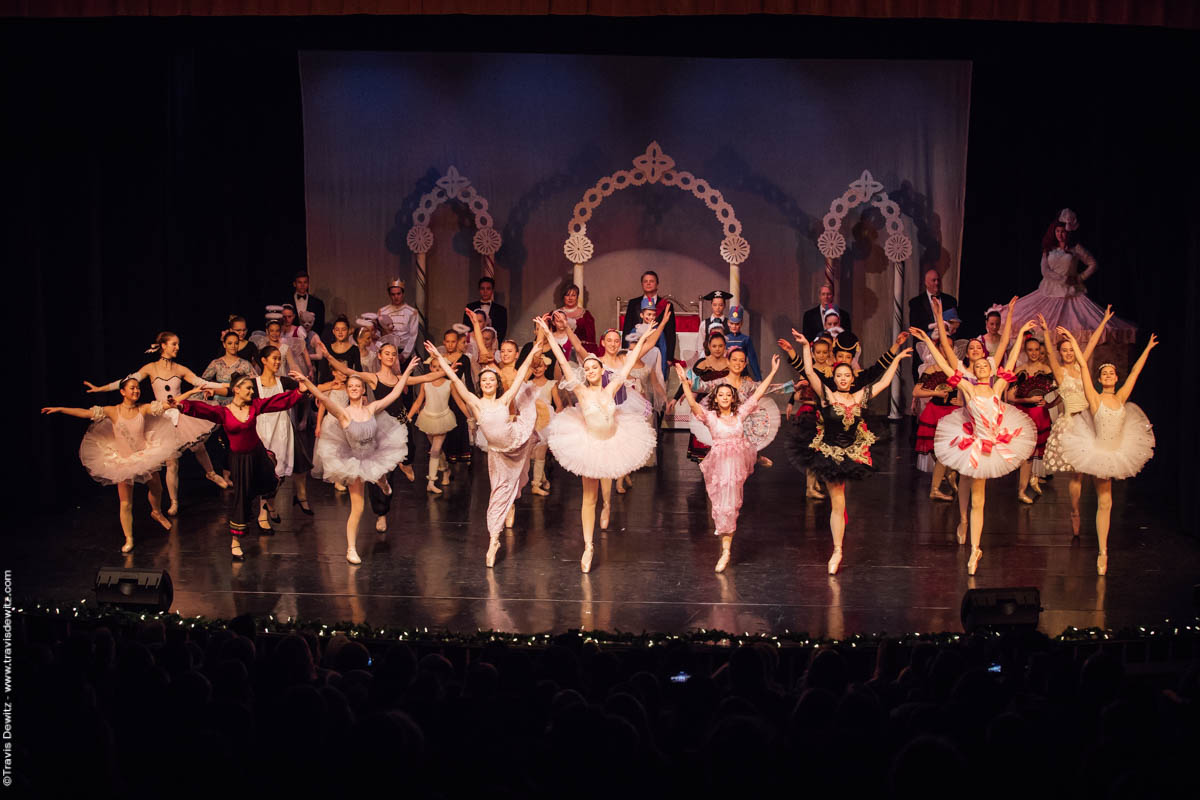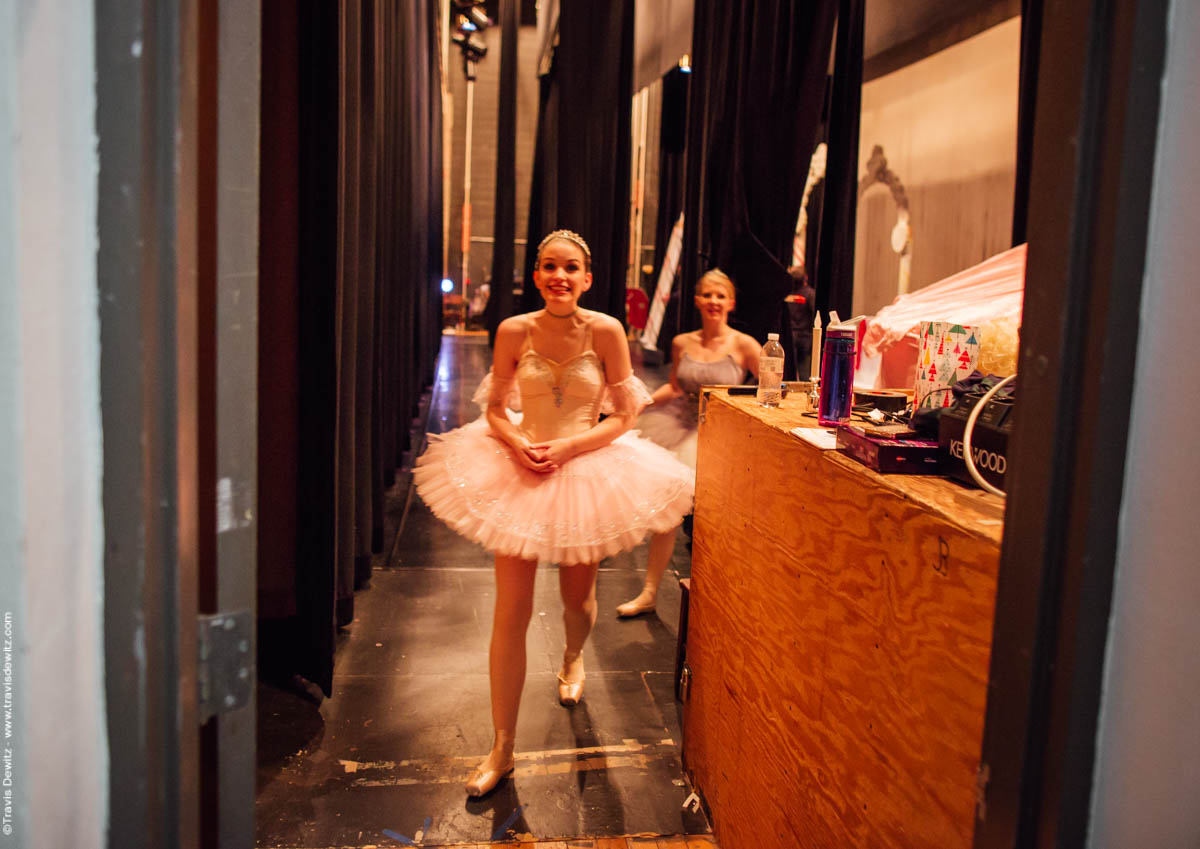 Visit the Links Below for More Information.
Main Street Conservatory of Dance
Ballerina Project
High Quality Prints Available
---
Like and Share With Your Friends and Family.