Eau Claire was founded in 1845 at this confluence of the Chippewa and Eau Claire Rivers and is now the 9th largest city in the state. Present day Eau Claire was originally three separate cities. The second was formed near the present day courthouse and was known as West Eau Claire. Further down the Chippewa River, Daniel Shaw & Co. lumber company founded Shawtown, which was annexed by the 1930s. At one point in history, Altoona was known as East Eau Claire but was changed so there was no confusion between the railroad stations that existed. Nicknamed Sawdust City, Eau Claire was in the center of the Wisconsin lumber industry. More than 75 sawmills and factories were making everything from furniture to electric motors by 1890. There was even a log flume built from the Chippewa River dam below Dells Pond that ran along the cliff side of the Chippewa River and then cut across under the city and into Halfmoon Lake. Dells Pond and Halfmoon Lake were both used as log storage ponds for the timber that was felled from northern forests along the Chippewa. The lumber industry collapsed at the turn of the 20th century. Education and tires fueled the local economy in the 1900's. The University of Wisconsin-Eau Claire opened in 1916 and the Gillette Tire Company opened in 1917. From 1917 to 1992, the tire plant, which was bought by U.S. Rubber in 1931 and renamed Uniroyal, was the city's largest employer and one of the world's leading producers of automobile tires.
General References
Chippewa River Heritage Series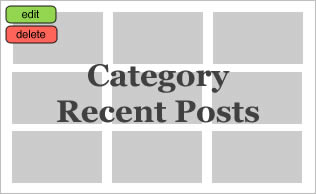 ---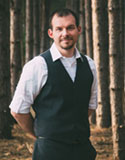 Travis Dewitz is a remarkable photographer in the Chippewa Valley. He is well known for photographing local sceneries, landmarks, venues, buildings and people in various and ingenious ways. Though you may not know him personally, his work provides a unique foundation of our local community and his photographs are unmistakable. Dewitz's pictures are an impressive feat and preserve a moment; long after our travels are over, and our memories faded, photos are what remind us of the adventures we had and the connections to the people we met. Learn More About Him Here | Buy His Book Here
---
Like and Share With Your Friends and Family.