Guest post by Amy Gentry

"Holler Girl"
Off and on my entire life I have heard the phrase "holler girl" used in a derogatory way. Well, I've never really understood why that's a bad thing. I'm proud to be from the holler. The little red-headed holler girl with freckles on her face and mischievous green eyes. Was I mean? Well yeah! The definition of mean for me was totally different from the definition of mean these days. Did I call people names? Did I hit my Mother? Did I throw tantrums?  Absolutely not….my Mom would have whipped me. My sister and I were mean on a totally different level. We didn't have internet, cell phones, I-pads, or I-pods. We had barbies, power-wheels, sand boxes, and swimming pools. We played in the dirt and we fought each other. We got in trouble for going farther from the house than we were suppose to. That was our version of mean. We played like one of the boys. We gathered frog eggs and put them in coffee cans and weren't afraid of getting warts as the old wives tale goes. We had skinned knees and bee stings….suffered through our Mom rubbing our little wounds down with alcohol…but she always blew on it. A Mother's love is infinite. My Mother taught me how to love and how to receive love.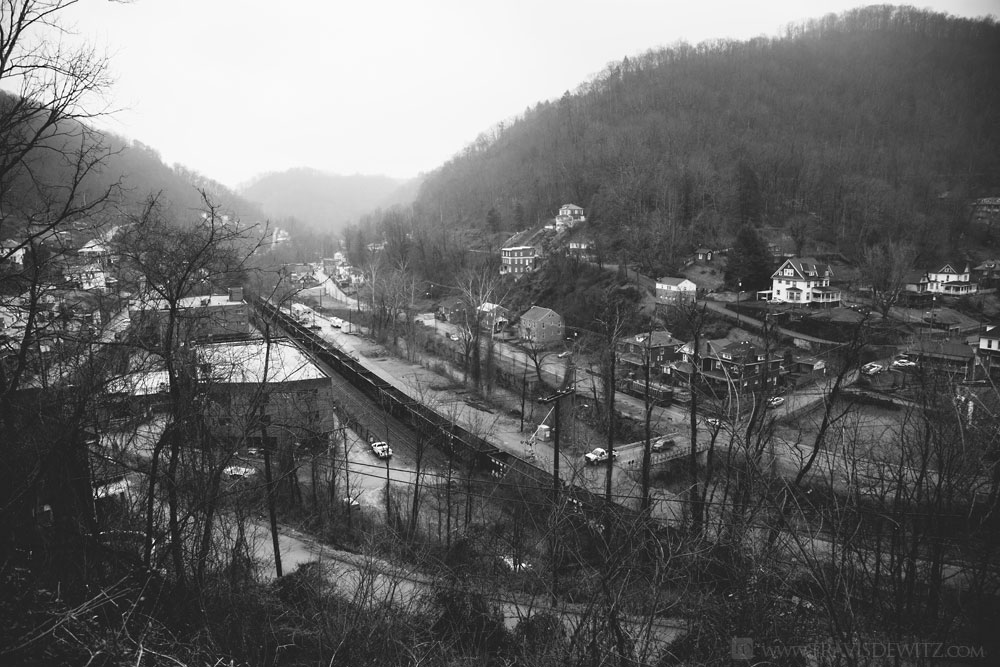 We cut our jeans off and made shorts and played bare-footed in the yard. We swam in our pool. The neighborhood kids, my sister, and I would all get together. Kristen Shupe, Jason Bailey, my sister Crissy, myself,  and many others would all pick a yard to play in. We played Indian ball, kick-ball, hide-n-go seek, water hose battles and yeah we drank out of the hose…we didn't die either. We made our own slip and slides from mining belts or old pool liners …we made bubbles from dish detergent.  Some of my fondest childhood memories were playing with my dear friend Kristen Shupe. We used our imagination… we made up games. We played tornado..which we both still remember very fondly to this day.
I am proud to be called Holler Girl. We are strong but gentle all at the same time. We are beautiful with rough edges. We are fearless if need be, but yet know when to run. Our husbands can track the deer, kill the deer, and drag it home….and we can cook it. Lots of ladies kill the deer themselves. We know how to survive, how to plant a garden, how to sew, and what it means to hang clothes on the line. We know how to live if our washing machine breaks down….or the dishwasher goes out. Half of us are the dish washer. We know how to use a hammer and a screw driver then turn around and make a pot of cabbage rolls…or a pan of cornbread…and I "ain't" talking about from a box.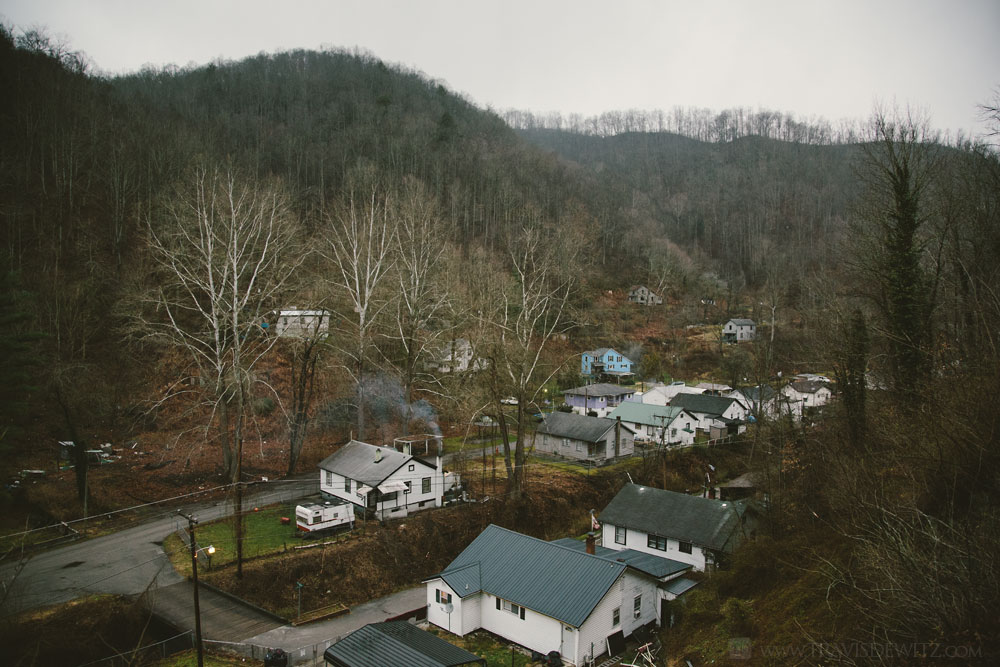 We know how to tell our children to get over themselves and not coddle them every time life doesn't go their way. We teach them it's ok to lose but to dust themselves off and keep moving forward. We see fit that they will grow up to be strong holler girls or boys. We do not feel less-fortunate. Many of us have college degrees, are nurses, teachers, preachers and well-educated women. Some of us finished high school and became the "dreaded wife and mother"–as society portrays it. We just have our own way of life. This is what we are made from. Our strong holler girl mothers raised us well. West Virginia raised us also. These mountains literally  have a way of molding the person you become. I have coal slate under the skin on my knee to this day to prove it….my sister does too. That's what happens when you refuse to let Mommy clean it. This place becomes part of you.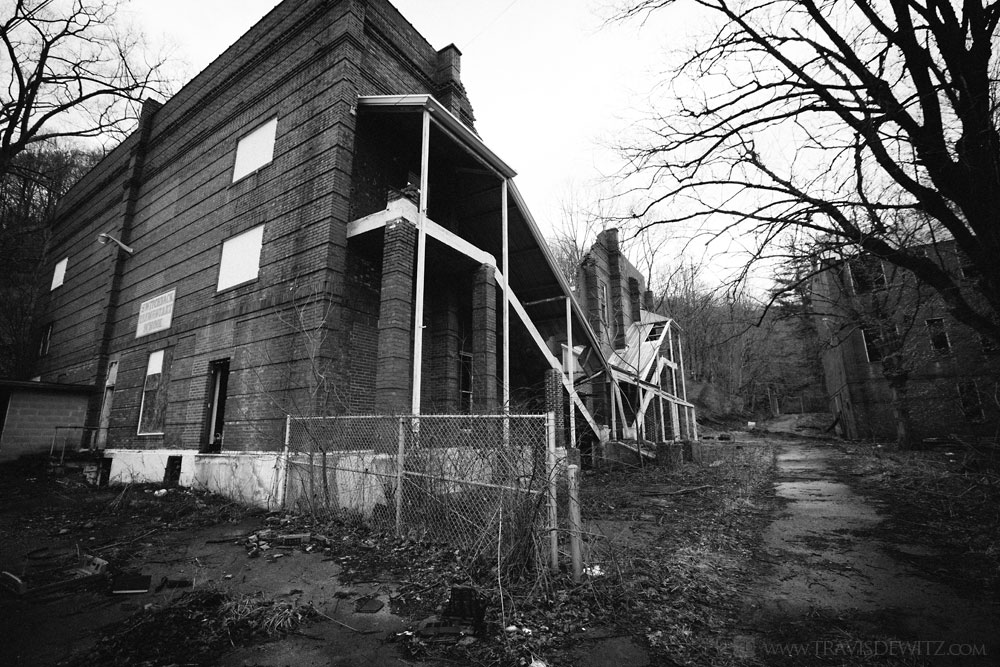 Window To The Past-My Front Porch
When I was growing up every Saturday morning my Mama would fix homemade biscuits and gravy. I would sit on the front porch with Daddy and usually Papaw in my gown. I can still smell those biscuits and feel that hot plywood stinging my legs….but sitting in the sun felt so good when I first woke up. I was only about 6 or 7 at that time, but I still remember pulling my gown over my knees to protect them from the heat on those hot summer mornings in the holler. I would love to go back there….when I had no responsibilities, not a care in the world. Mommy worried about cooking and Daddy worried about buying the food.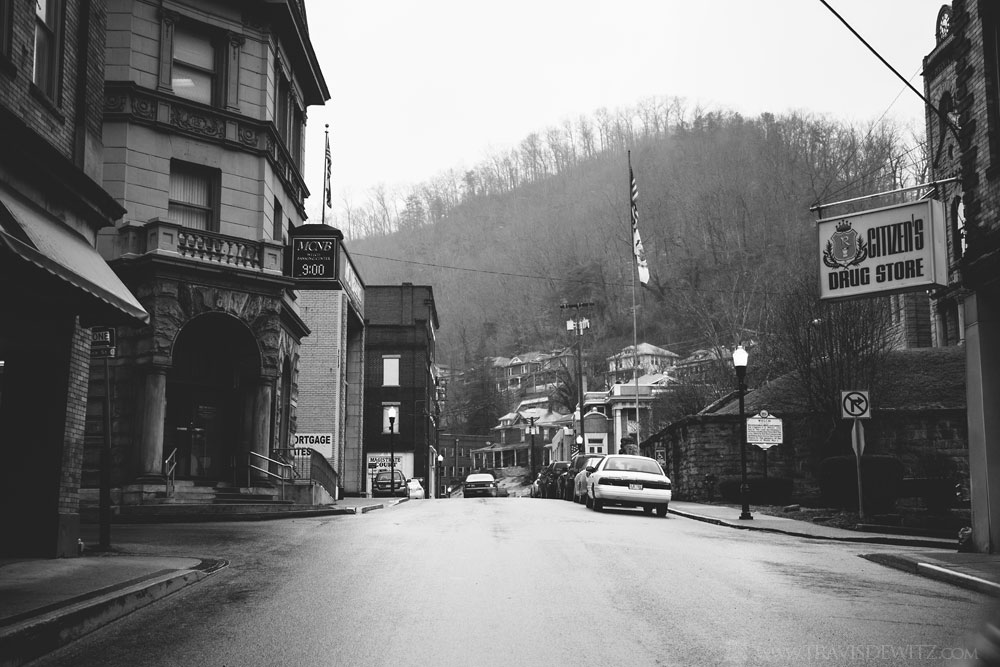 Our little home had a few leaks in the roof when it rained but some of my best memories were seeing my Mommy put out pots and bowls to catch the leaks. I can still hear the drip, drop, drip, drop. I didn't care. It didn't scar me for life. It taught me how much the small things mean. It made me appreciate things in life. I didn't feel impoverished or low, I thought it was cool that Mommy put the pots out to catch the rain. That's it. It taught me how to live without everything money could buy. To be thankful I was warm, and that I had a Mom and Dad who loved me. I suppose you could compare those small leaks to life. Sometimes we are so flooded with problems, small parts of our mind begin to give way and those tiny leaks occur… as you lose your temper… as you experience anxiety…. during those times just slip a few pots under the overflow of life and let it flow(tears)…. dump them out later(wipe your eyes) and move forward. It'll all be fine. Those leaks can be patched up later.
I was literally taught that not everything was obtainable by the push of a button as my dad had a T.V. with rabbit ears…. no remote…. just a turn dial. Us kids were his remote when he was tired from working. We would turn that dial until he seen what he wanted to watch. When Daddy came home the T.V. was his. I suppose in way we were taught respect through that too. Today I'm sure that would be considered some form of abuse (haha).  After we were done helping with the T.V. we went to that front porch to play. It was a high tower, a fort, a castle, or a play house. Oh how I'd love to go back for a day!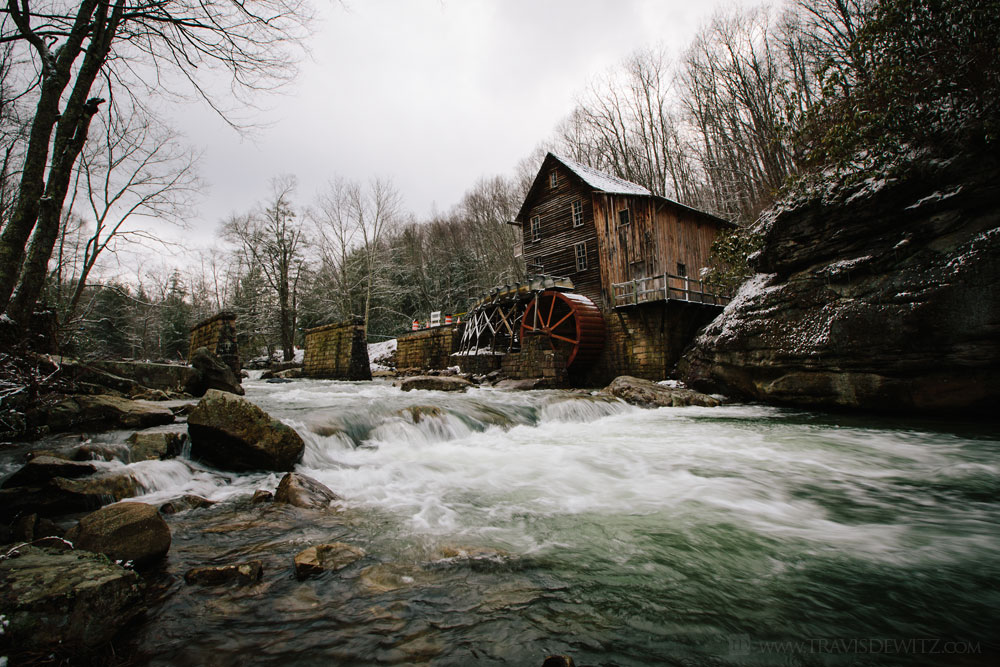 The Scent Of My Childhood–A flood Of Memories
I can walk outside during certain parts of the season, take a deep breath, and the scent of the wind floods into my body bringing images to my mind of days more peaceful…like a picture album of long-lost dreams. Each image tells a different story of things I love. In summer I remember those mid-day thunderstorms on an 80 degree day…..and how I loved to play in the rain. I can smell the pine trees that lined my front yard and see the wooden posts my fence was fastened to. I see " Wish Flowers" blowing in the breeze from a time gone by, when my small fingers would pick them and blow them away to see how far they would travel… praying my wish would come true.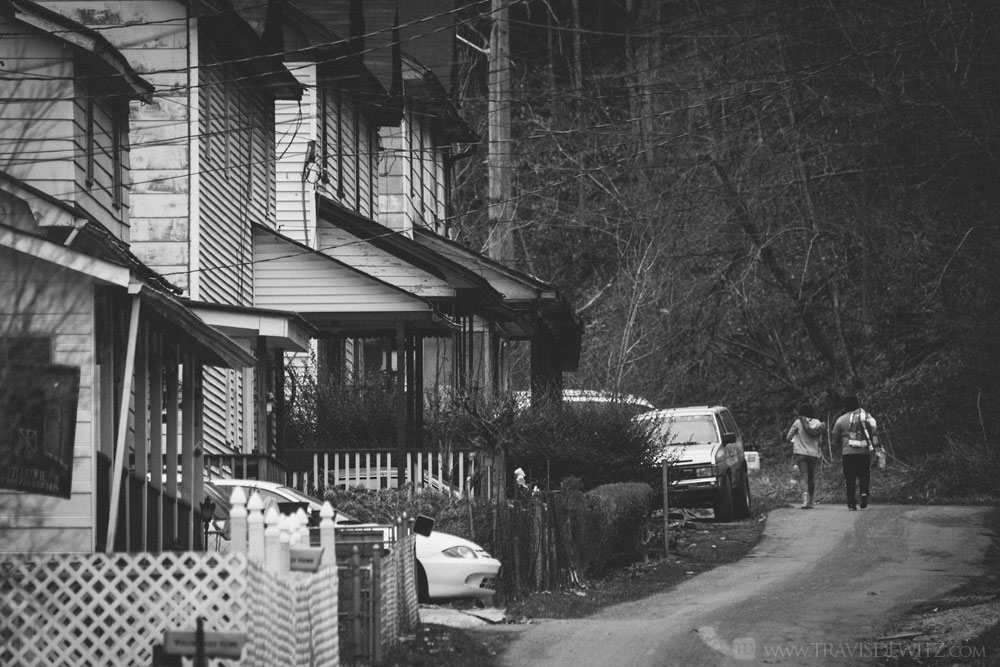 I can hear those faint songs we sang in the spring when it was finally warm enough to go outside to play…"Ring around the rosies…pocket full of posies…ashes…ashes…we all fall down!" Picking flowers and trying to work it out just right so when you finished picking each petal off the boy you liked was sure to love you…"He loves me, he loves me not." You decided if you had to pick every flower in sight….that boy was going to love you.
I can smell the basement of my childhood church, the coal furnace was down there, and so were our Sunday school rooms. We use to have to wipe the benches off before we sat down. We may have got a little coal dust on us….but our Bibles never collected any dust. We were taught right from wrong. We were taught of Jesus' love and how to love one another. I remember those hot summer evenings heading to church.  The smell of spearmint gum and the way my Mommy would whisper in my ear when I was misbehaving. She would say "Do you want to make a trip to the bathroom?" I knew what that meant…..so I'd straighten up quick. We knew church was NOT the place to get silly
I smell the cool air blowing in and I remember being 15 and the first time I stood on my back porch with my 17 year old boyfriend and fell so deeply in love….how we broke up and I thought I would die. Sneaking in kisses when Mommy and Daddy wasn't checking on us. That man is now my husband….but thats a whole other story.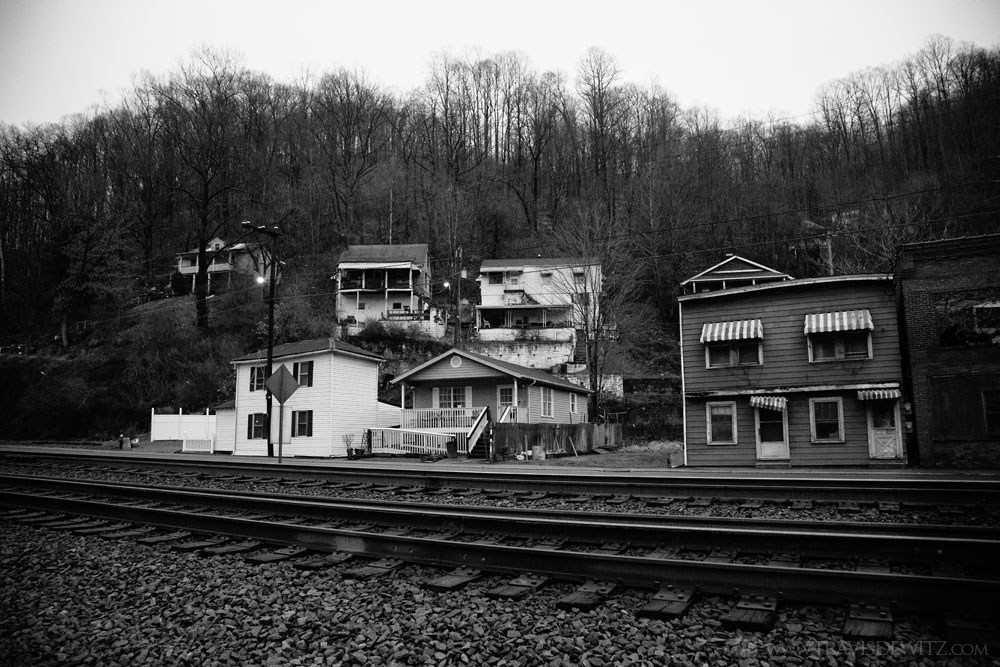 Dusk-Dark In The Hills
On a cool quiet summer evening…. the crickets and frogs chatter late into the night singing their beautiful country songs. The lightning bugs dance atop the highest trees, gracing our presence  during our camp fires and late night talks on the porch. Their small visits are much appreciated because it wont be long until they are all gone and fall will begin its inevitable descent upon us.
When I was young we would make lightning bug jewelry. You took their glowy bulb off and stuck them on your fingers to make rings….or your neck to make a necklace….a small girl with big dreams…we were mountain princesses. Our people may not be able to afford the most expensive jewelry but ours shone the brightest on those sweet summer nights.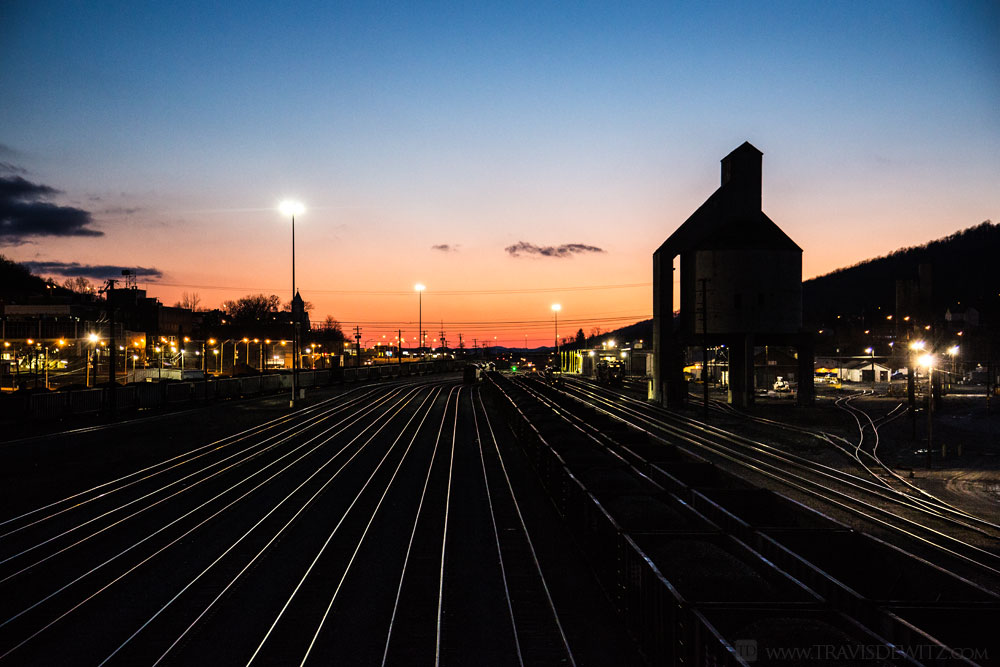 Later on into the night we would retire to our beds…and most are covered in handmade quilts and fresh crisp sheets. If you have never hung sheets on a clothesline to dry, then put them on your bed that night….you don't know what you are missing. No amount of fabric softener or laundry detergent can hold a candle to the scent of wild honeysuckle, lavender, and roses that grow wildly and entangle themselves on the corners of the fence. Those fragrances dance around the edges of our lives….we are accustomed to them..but ever aware of their sweet fragrance. We sleep peacefully in our small homes as God has provided all our needs.
As autumn settles in God paints each leaf on every tree a beautiful fall hue….from browns and purples to orange and red……no mortal man could come close to capturing what we see for a short period in late September to early November. We spent chilly evenings raking leaves just to run and jump in them. I have always been able to smell the seasons…though it may seem strange to some. I can step outside in late summer and literally smell fall….and as each leaf drops one by one….that fragrance intensifies….until late October or mid November….then I can smell the frost….the ice and the impending snow. I think we are so connected to the land here that we actually identify with the seasons internally and spiritually.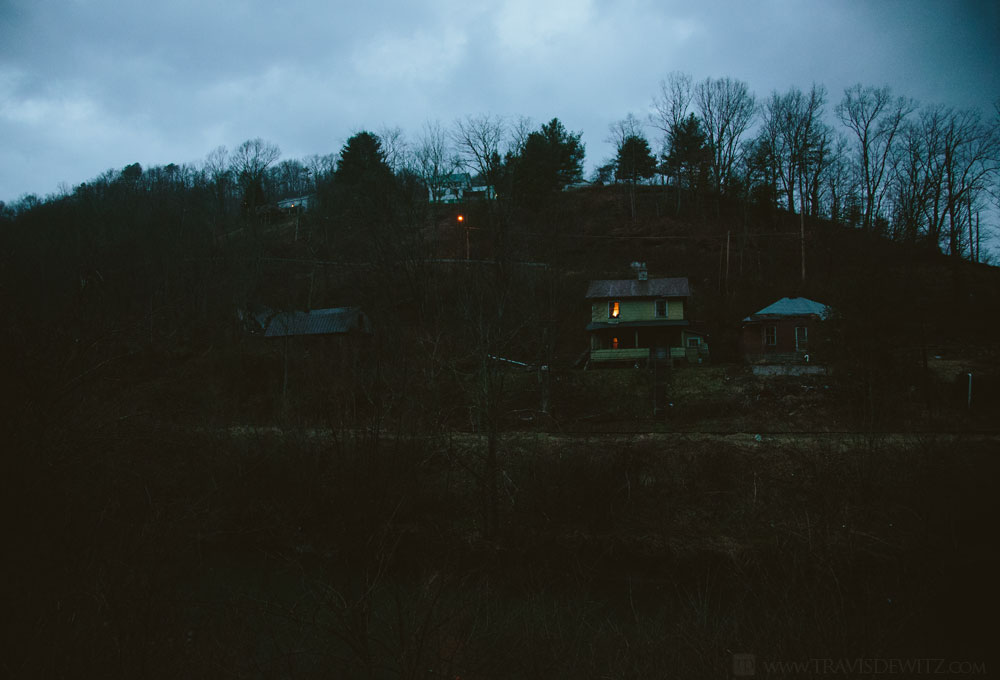 Our Enchanting Mountains And The Protection Therein
There is a subtle magic here that roots itself deep into its inhabitants. West Virginia is a place that goes with you no matter how far you stray. It lives in the hearts and runs through the veins of all its natives. I'd like to think the enchantment of this place carries on through years of being gone. It leaves a sore spot in the soul of many former residents.
Our mountains are  beautiful…they're rustic and unforgiving… yet safe and guarding of us who live in these nooks, crannies, bottoms, and hills. Our starry nights  shine down upon us as we sleep in the valleys beneath towering mountains like millions of angels peering down in watch. The warm night air wraps itself around your body like a blanket. Nature sings us to sleep and wakes us up in the morning.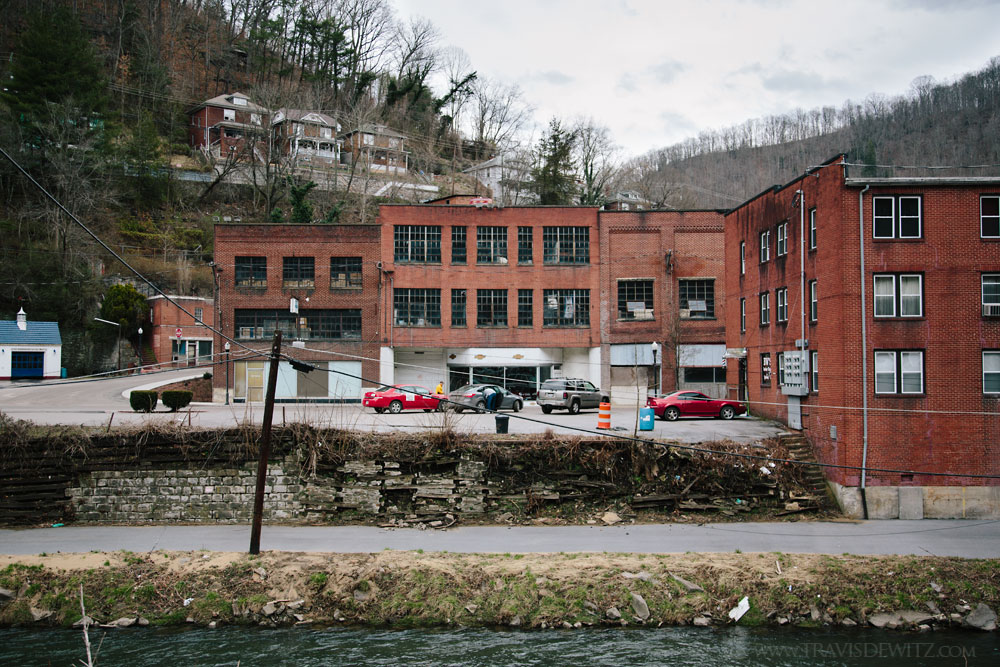 To watch a storm roll in during the summer…when the sky suddenly goes from bright and sunny to violently electric in one beat of your heart. I love to stand barefooted in the grass with my children in tow….we hold our arms out and close our eyes….and the wind blows so hard against our bodies it feels as though we are flying. If you look up.. the tallest trees bear the winds  with every ounce of their ancient strength….the trees cover every inch of land in sight….and sway violently….they make our mountains seem to dance magically to the beat of the wind. West Virginia thunder storms…..they wash away the coal dust and cleanse our inner most being. When I was little everyone would jokingly say the cause of the storm was that the devil was beating his wife!  I'd like to think our pain washes away in the midst of those storms…brings new meaning to the phrase "It'll all come out in the wash."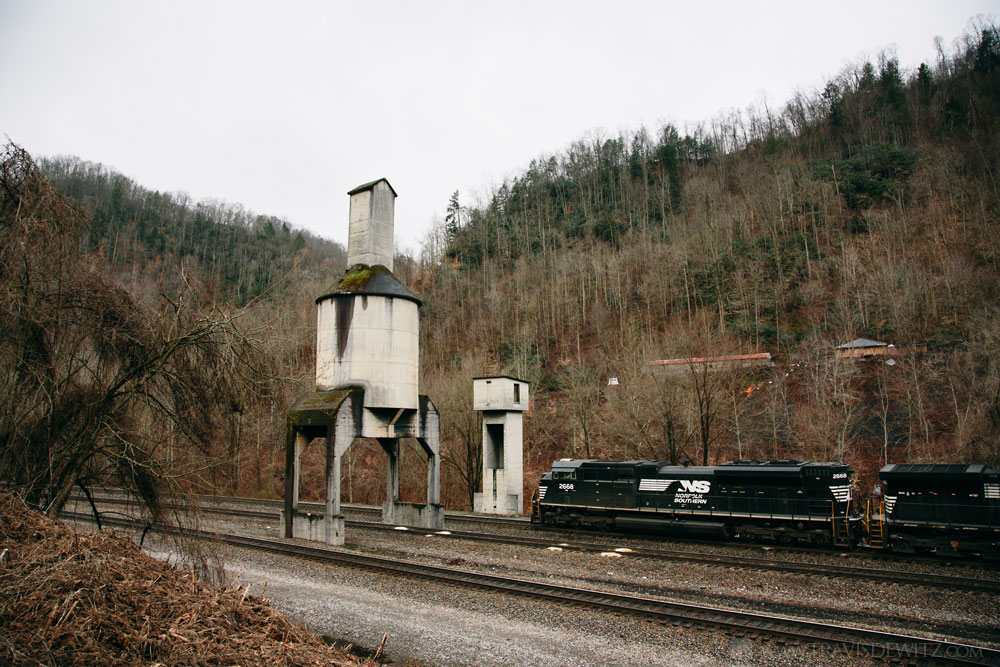 These mountains  are so enormous yet we are so small in that breath-taking moment when you can see and hear the rain coming….and you wait to feel the first drop land on your face. We used to wash our hair in the rain when I was a kid….it leaves you with the softest hair ever and it smells like freshly line dried laundry. I still play in the rain with my kids today….sometimes the rain is so cold, even on an eighty degree day….it will hit your shoulders and trickle down your back and leave you with chills….almost as if winter breathed down  your spine for a moment. A reminder that soon summer will be gone. We search for rainbows and if we find one I always share the story of God's promise with my children.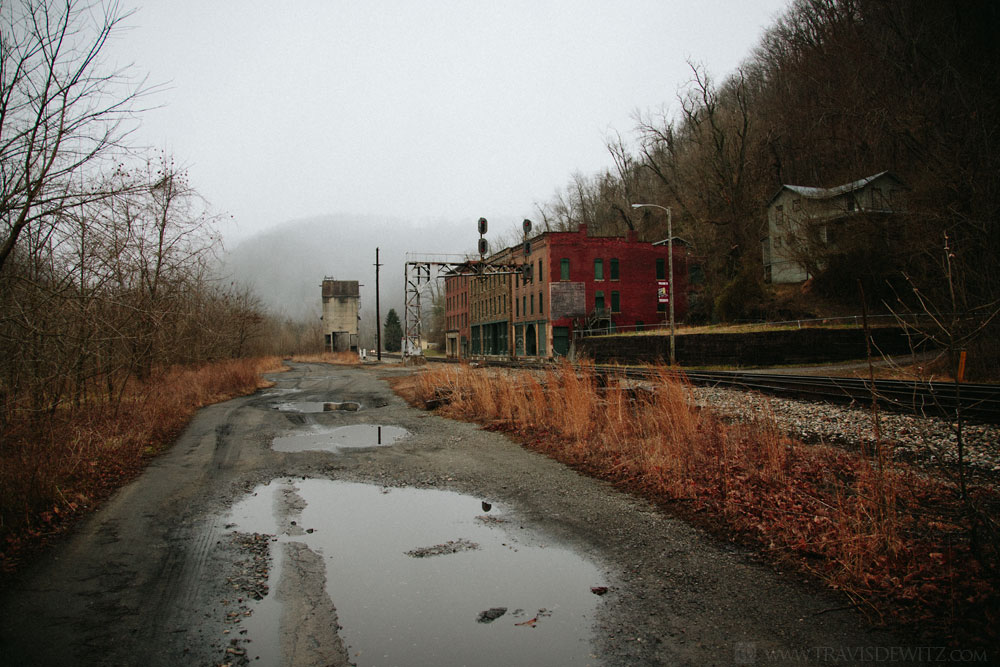 In late winter, I find myself waiting to see the first green bud…..the first hint of green grass playing around the edges of dirt road that encircles my house. The first glance of white or pink on those Dogwood trees is like a baptism for the soul after long months of freezing weather and snow to your knees. Usually everything tries to bloom too early…eager for life….eager to start a new season. Then a frost sets in…and I watch to see if the green will survive. I watch to see if  the glimpse of new life will be blighted. The majority of the time those little buds stand firm….a testimony to the people here. We stand firm even though our small corner of the world…our tiny county…. seems to be falling off the map.
Simplicity-A forgotten Way Of Life
How is that happiness can be found in simplicity?
With simplicity comes nothing to confound…
A life of peaceful purity…..
A life that is true and sound…
Sweet kicks from within….
Trump any degree of wealth……
Being thankful for a home, for food….
For our health……
A country church way out in a field….
A portion for today…
And more tomorrow will yield….
A mountain… a towering  tree…..
A crackling lightning bolt…..
That's all I need.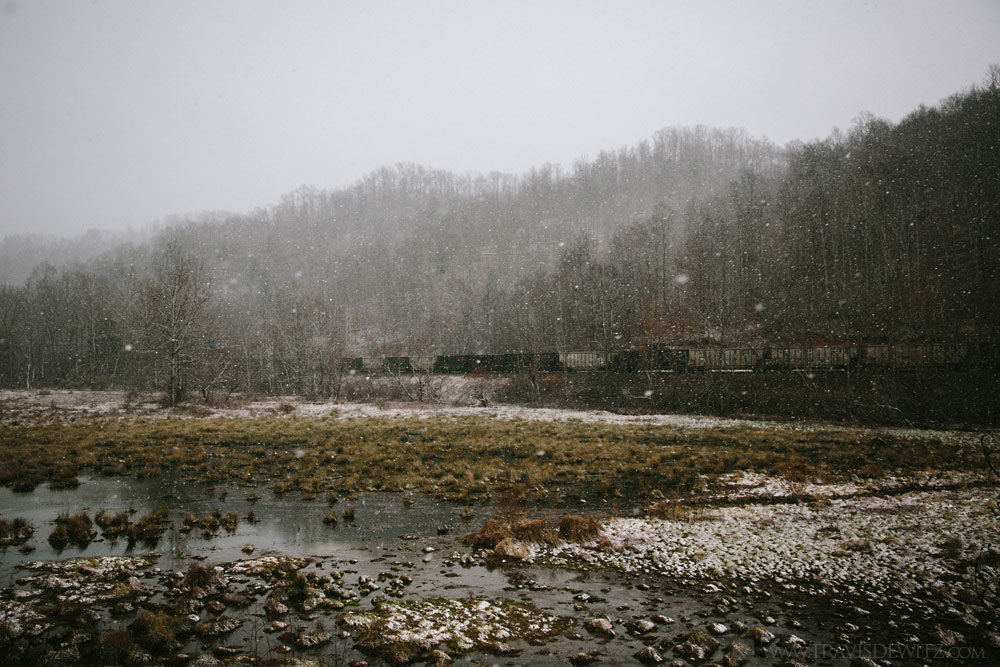 Simplicity is hearing the crickets chirp and deciding it's not a noisy interruption. It's hearing them call as spring approaches and appreciating the tranquility of lying in bed listening to them sing. Later the frogs join in with their deep croaks and I can't help but giggle thinking of my Dad singing, "Froggy went a courtin' and he did ride mmhmmm." Simplicity is in their lullabye as we softly fall asleep.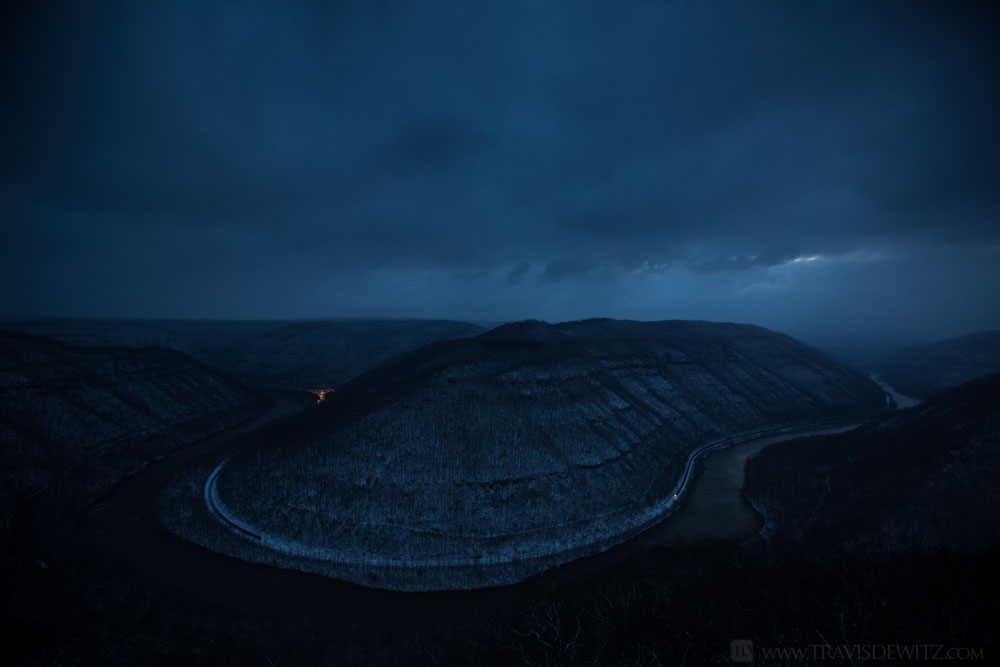 No beeping horns, only the sound of a train in the distance…..the window open and a warm breeze caressing your face. These mountains nourish the soul. This place is why I am who I am today. Growing up in the mountains is something I will never regret. I only hope my children have an amazing childhood also…and I wouldn't raise them anywhere else. When they are older and maybe decide to leave….. I hope this place is so instilled in their very being that they feel called to come back and make a small difference in the community that built them, myself, my parents, their parents, and so forth. I want to see this place boom once again…..but even if it doesn't my heart will always belong to McDowell County WV.
© Amy Gentry 2014
---
Like and Share With Your Friends and Family.