The largest forest fire in 33 swept across northern Wisconsin May 14th and 15th. The Wisconsin DNR reported that the fire consumed 8,131 acres of forest land across Douglas and Bayfield Counties. The DNR reported 47 structures have been lost, including 17 homes, 15 garages, nine out buildings and six unknown. Firefighters have saved 77 structures, including 42 houses. By the time I made into the area near town of Gordon, 95% of the fire was contained with only small spots of smoke rising from the scorched landscape. There was absolutely nothing left of the structures that burnt down but I was amazed by the number of homes that were saved. The homes that were saved were completely surrounded by charcoaled trees and grasses. The utility companies had many power boxes replaced with new ones even though trees were still smouldering nearby. The speed in which everyone came together to fight the fire and recover from it was amazing. Even more amazing was that there were no fatalities. As I documented the fire zone, I came across many razed structures, ruptured fuel tanks, a leaking propane tank, burnt out vehicles, melted aluminum boat, just to name the major things. I focused my camera to document the destruction that this massive forest fire left in its wake along with the beauty of the scorched landscape ready to start new.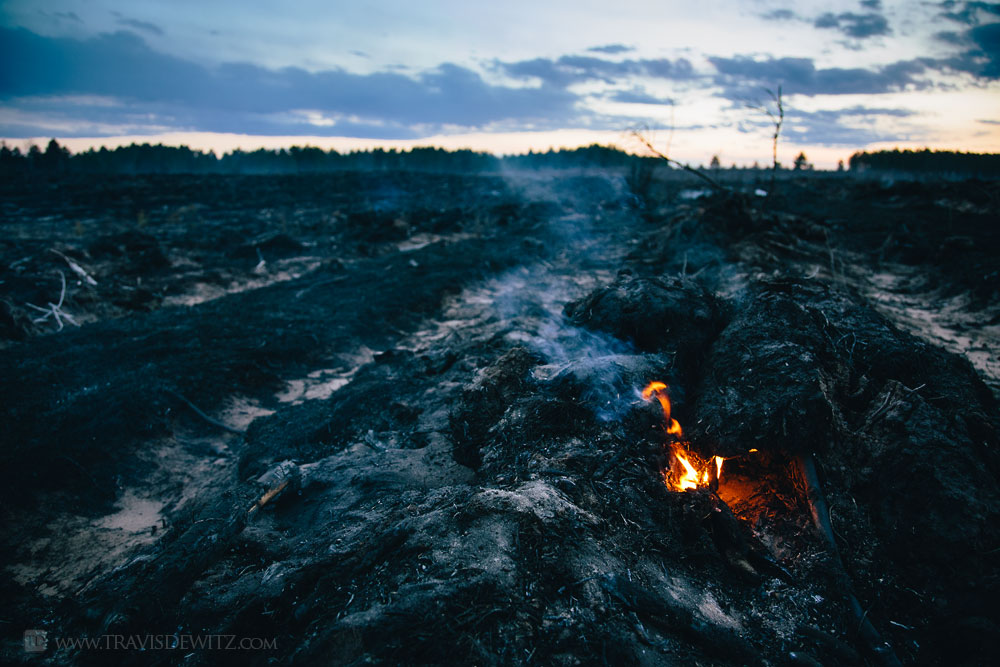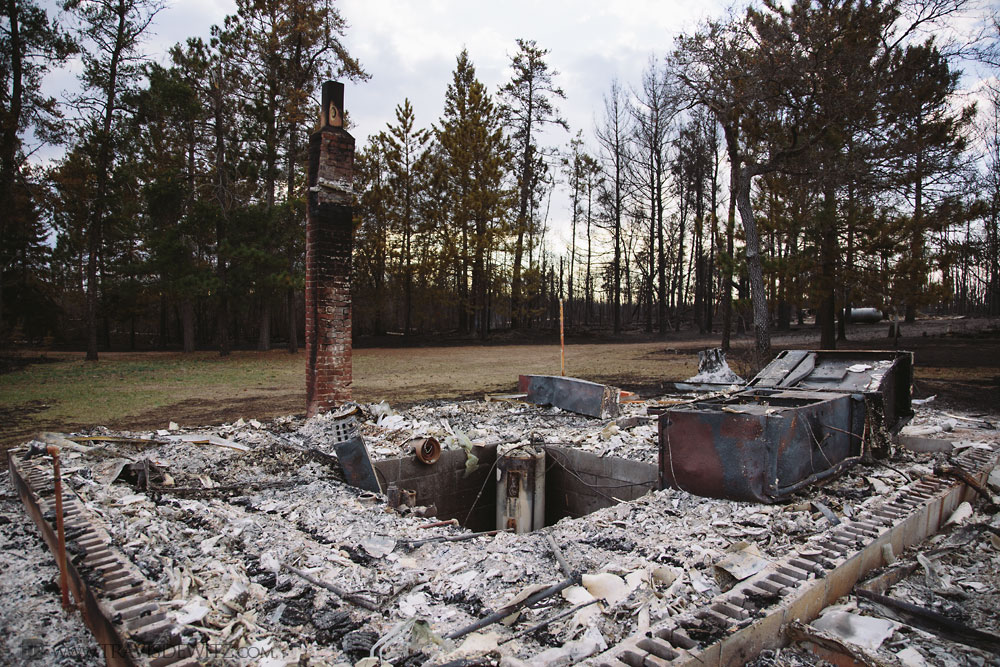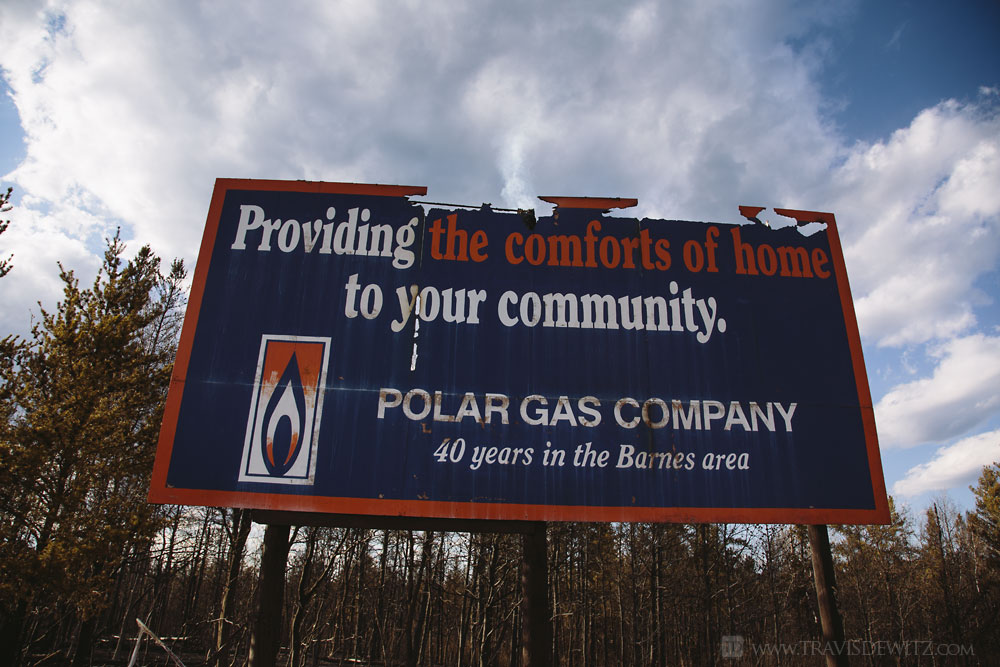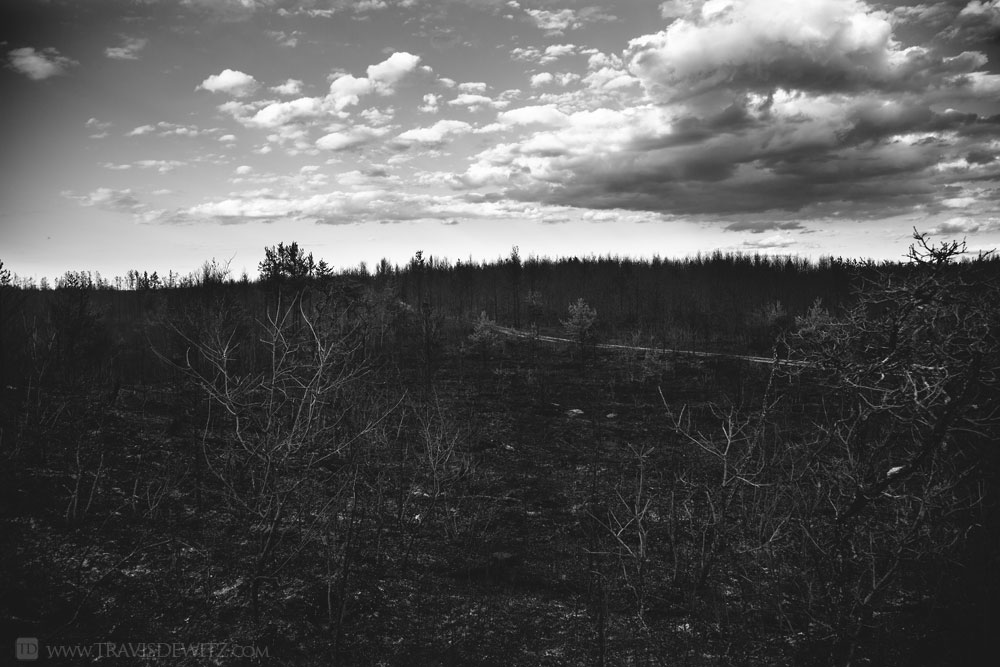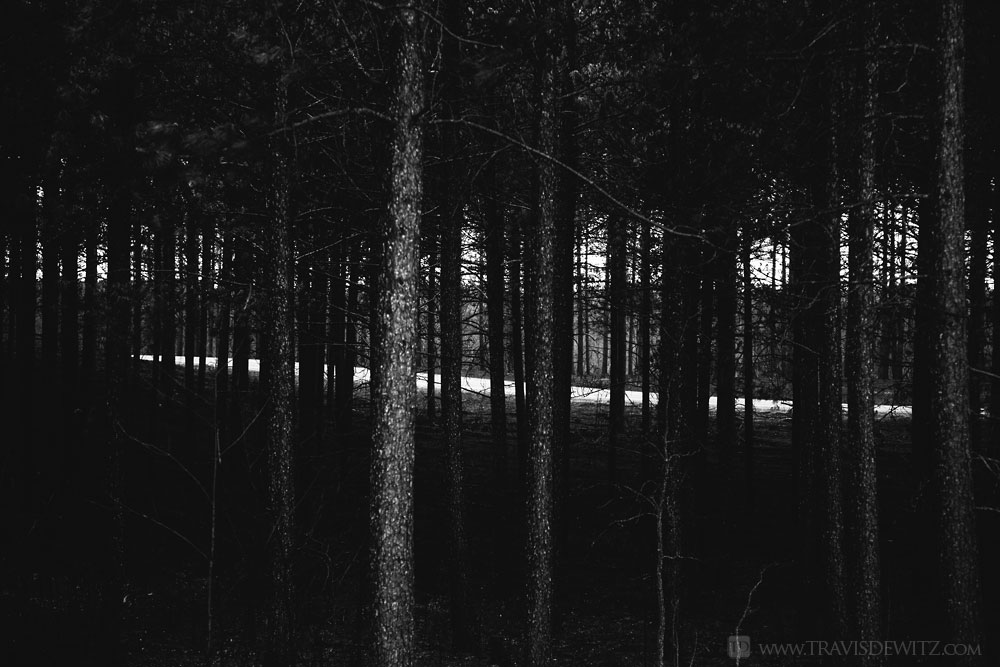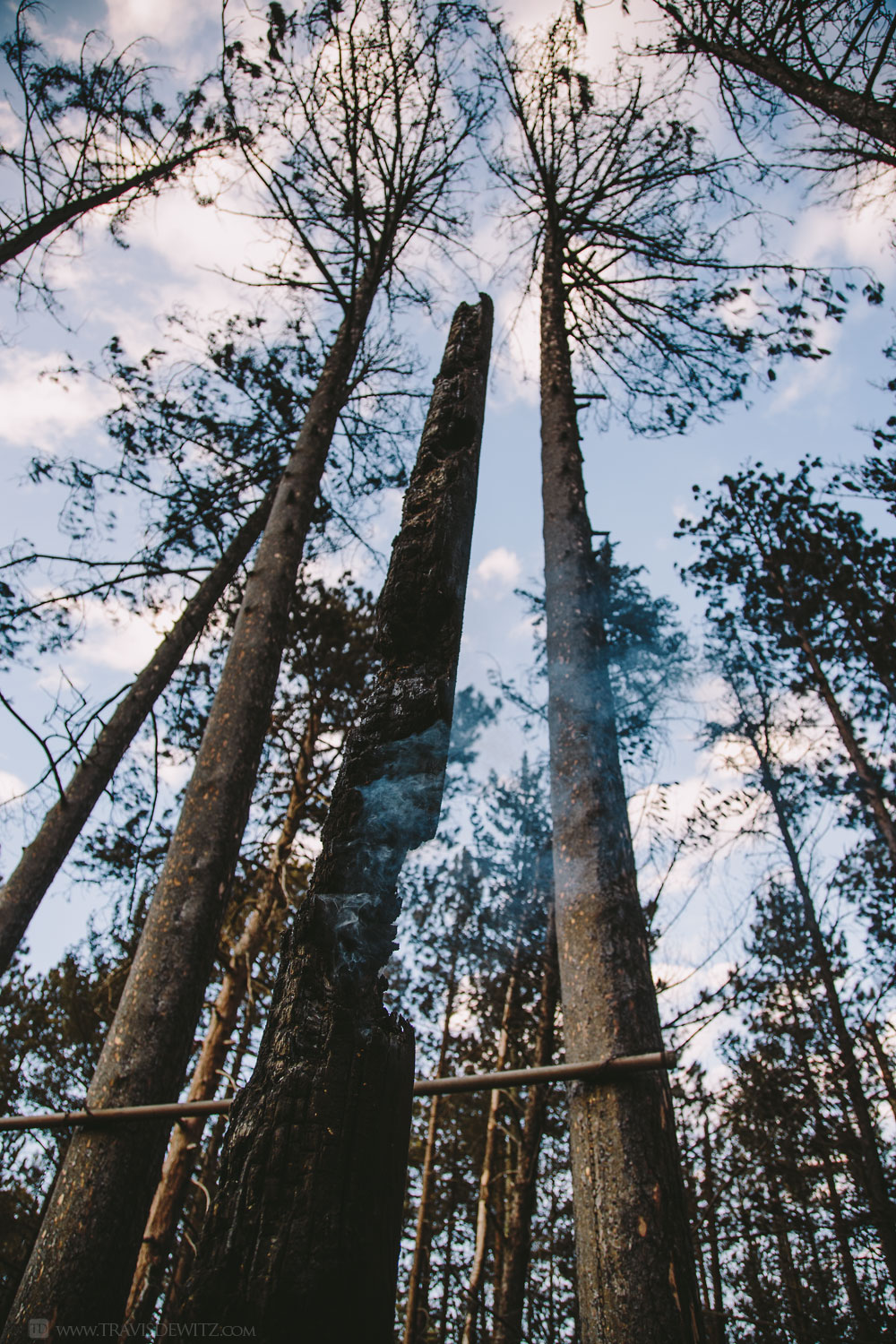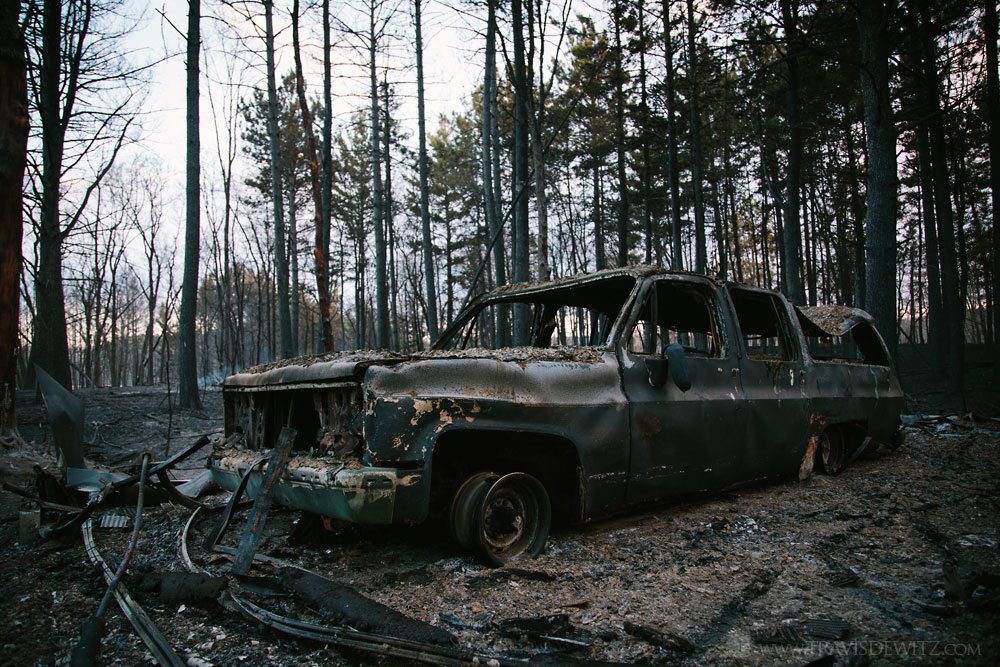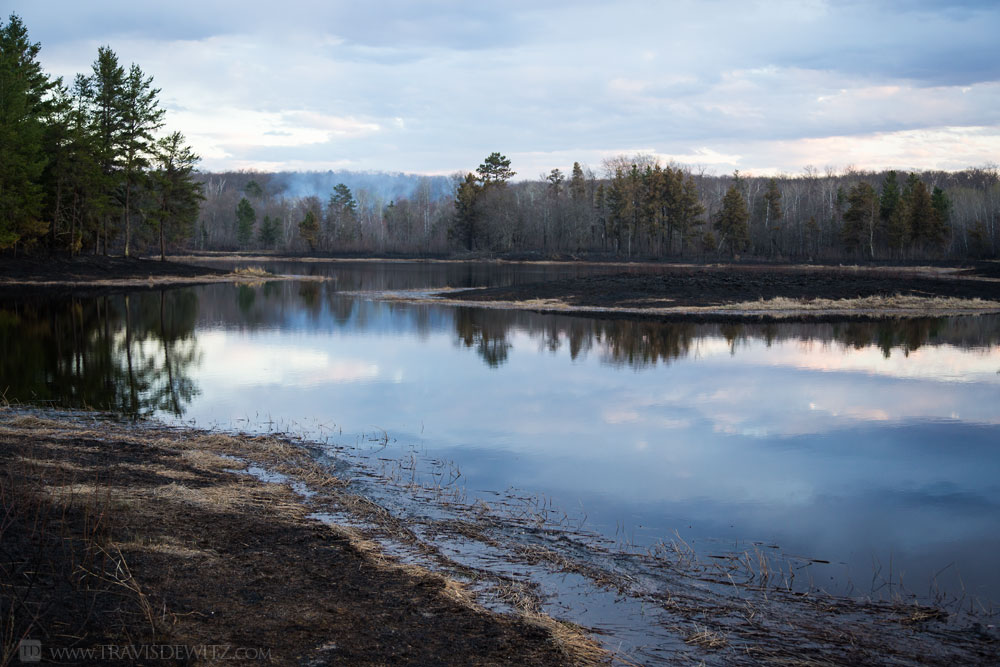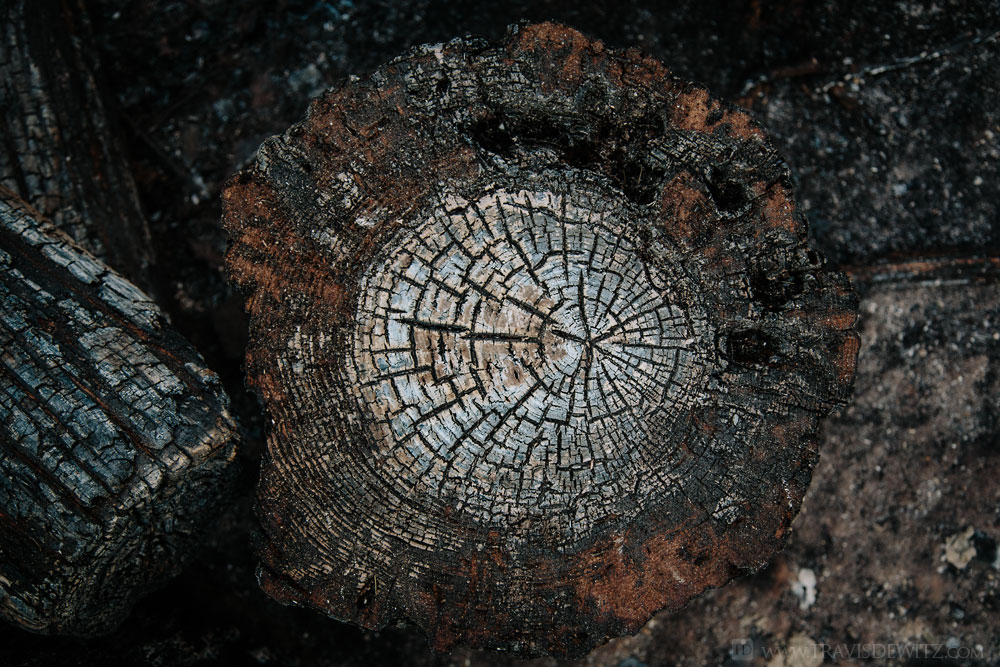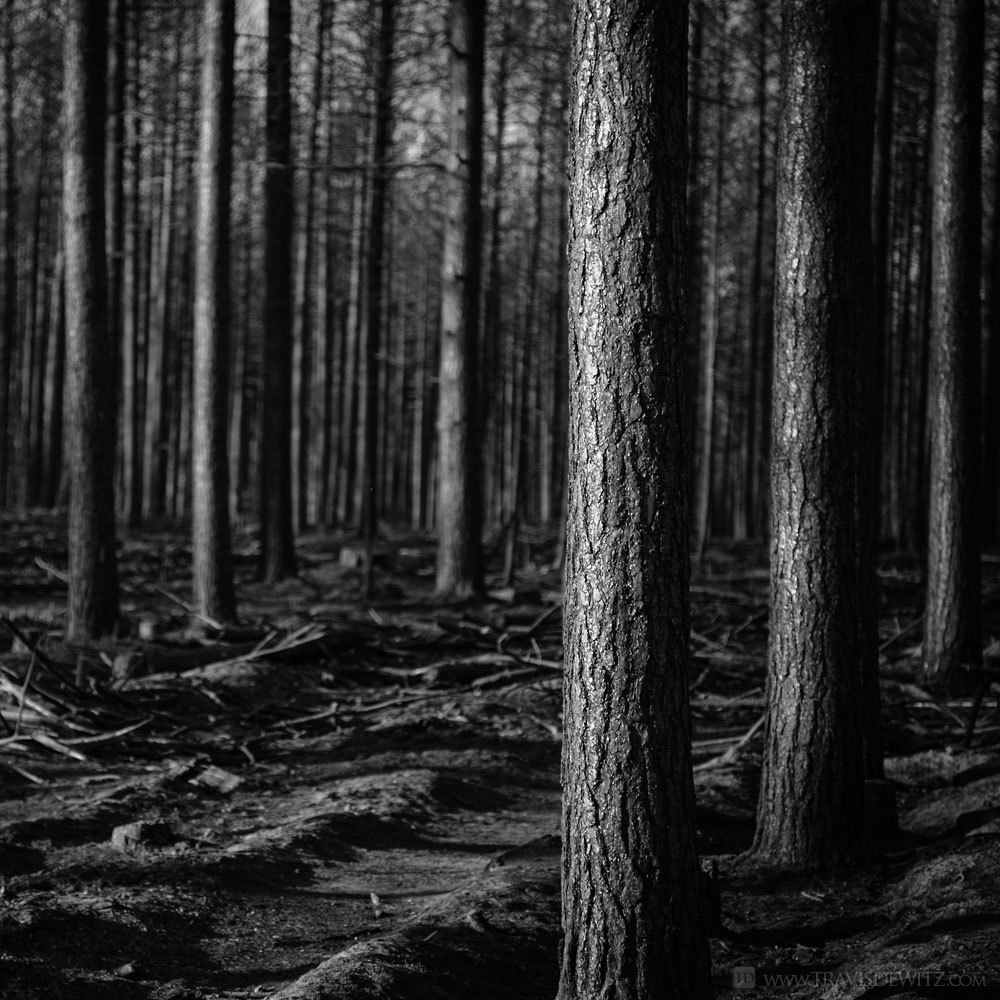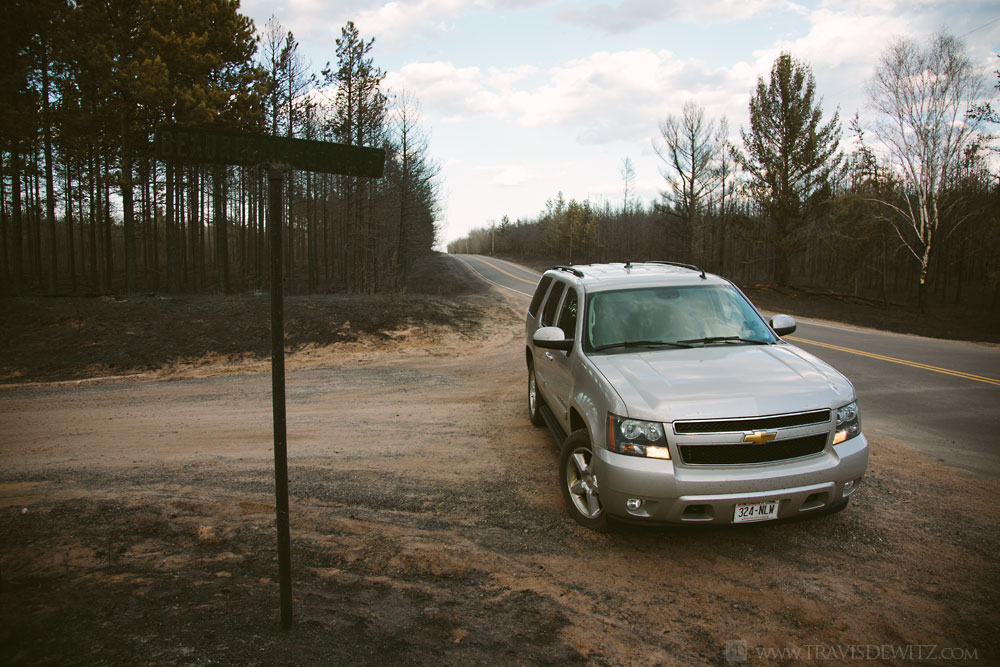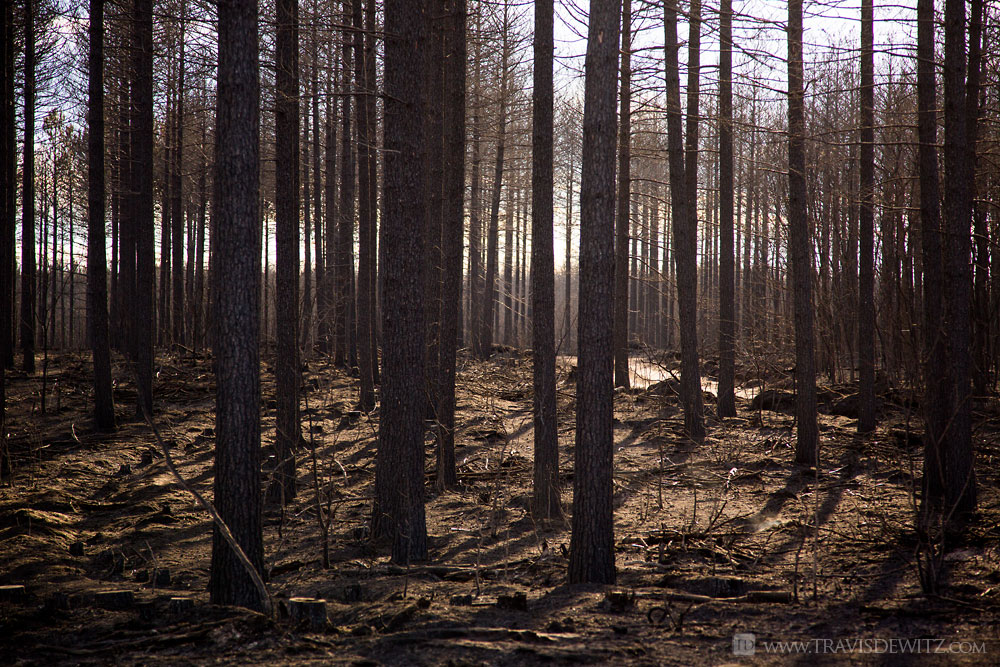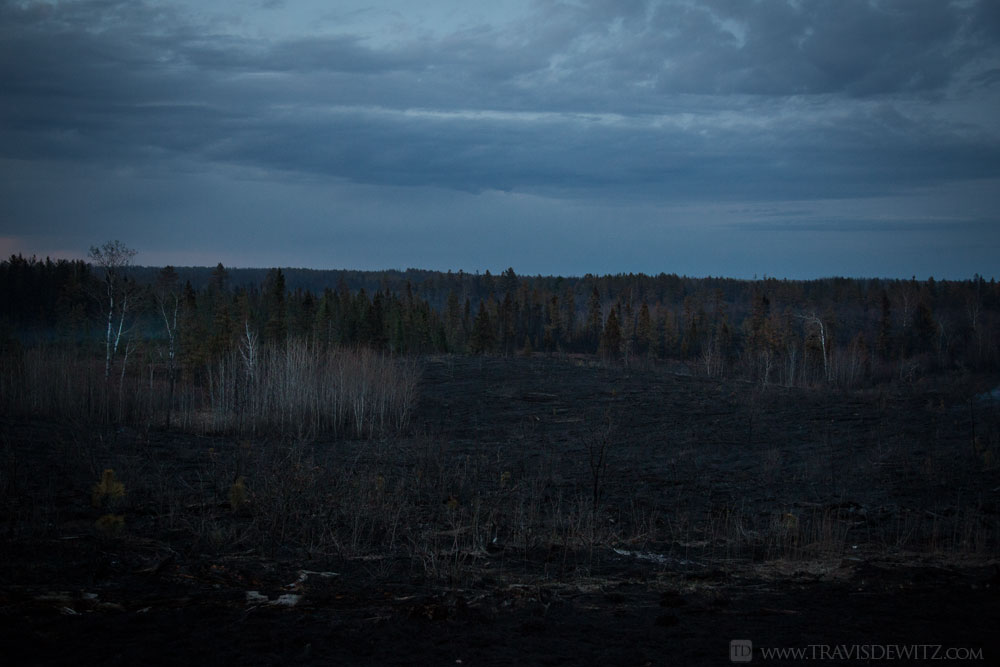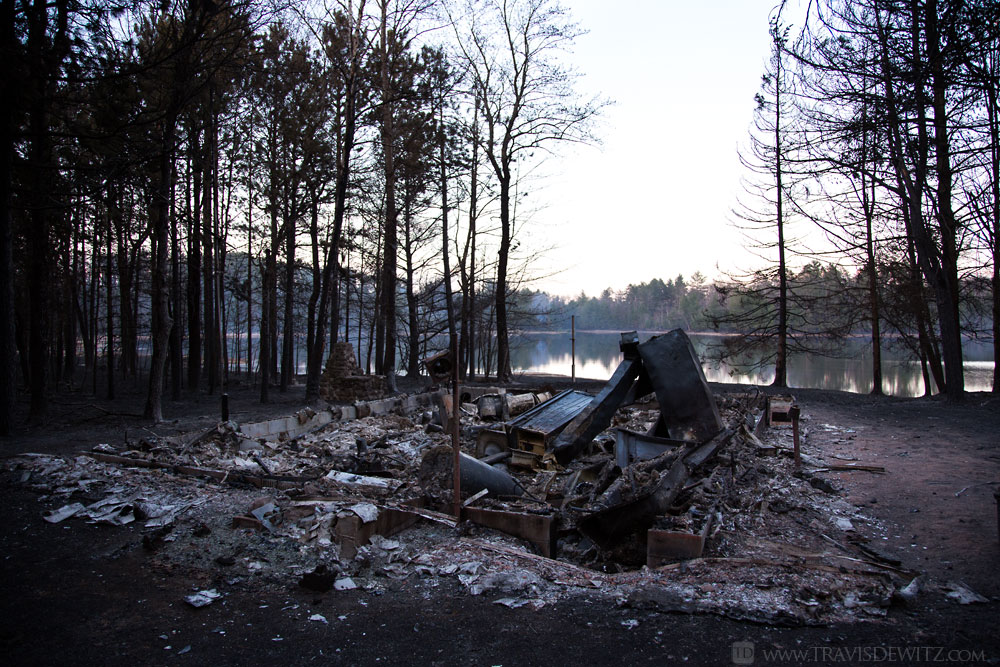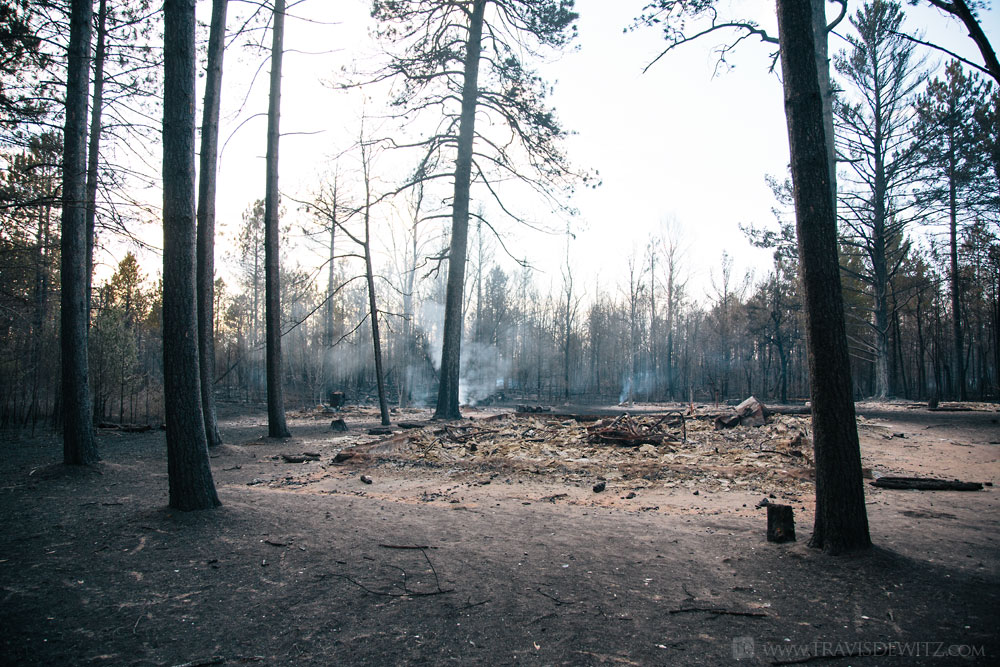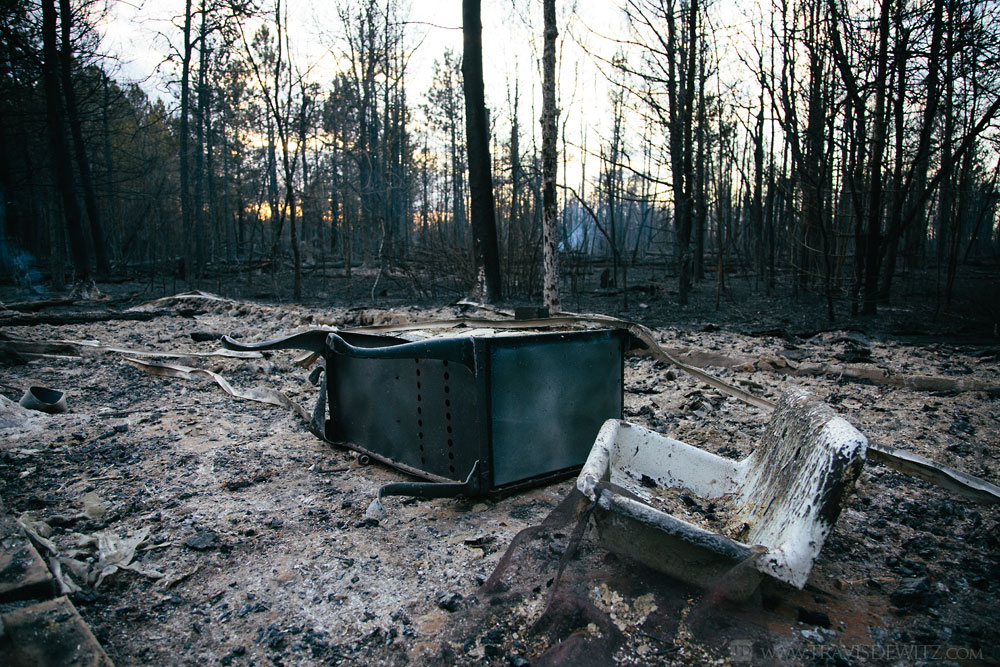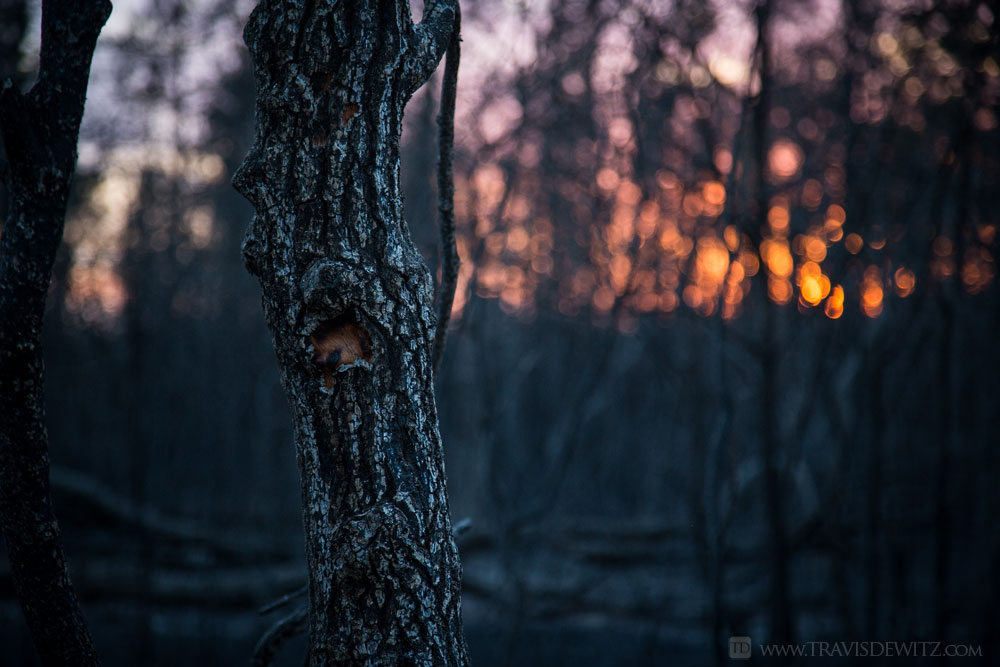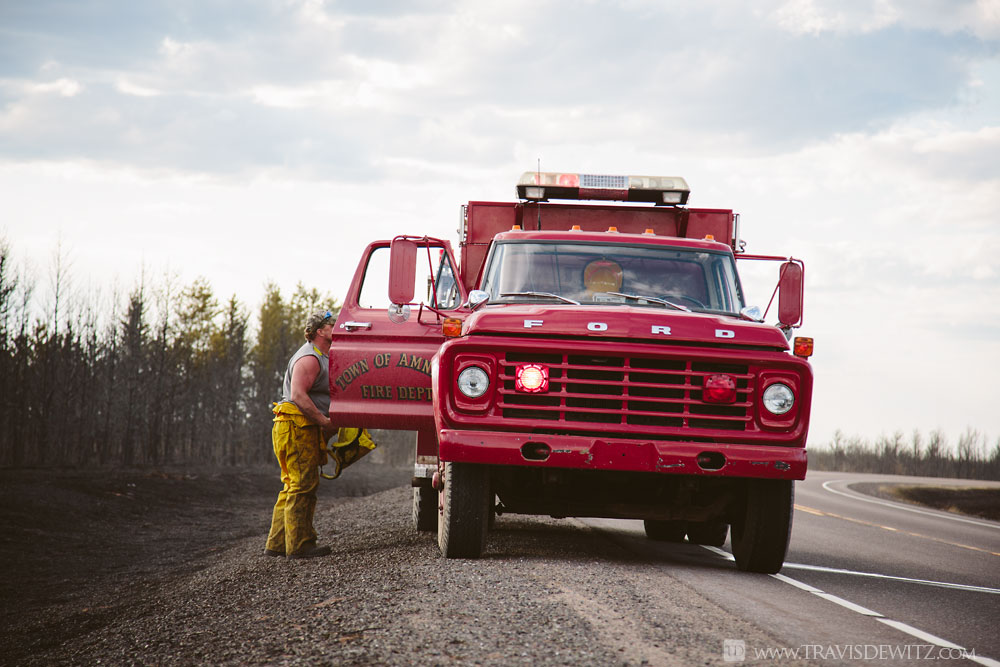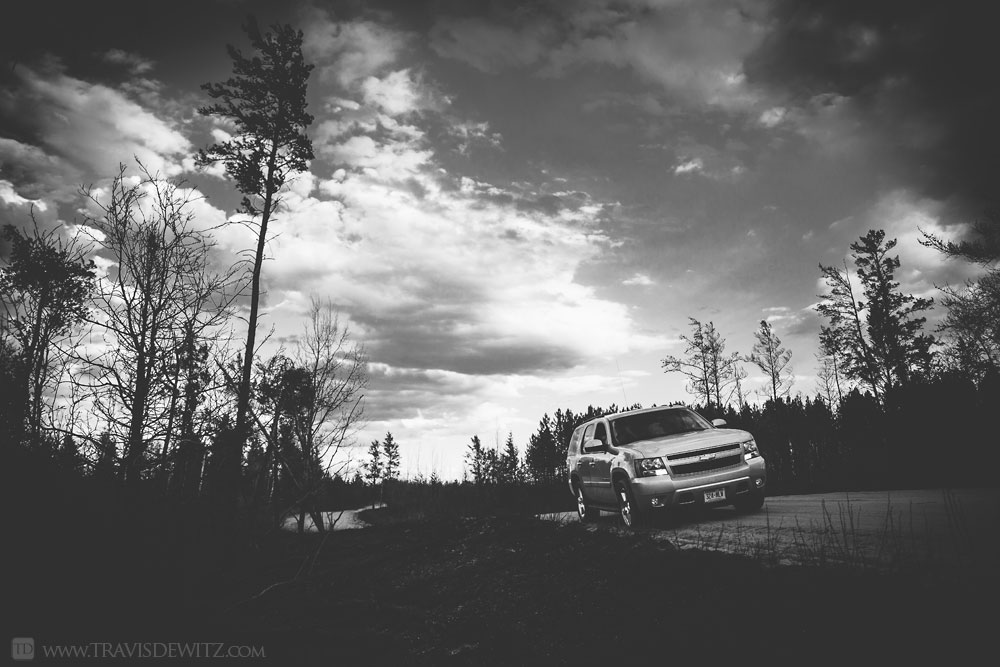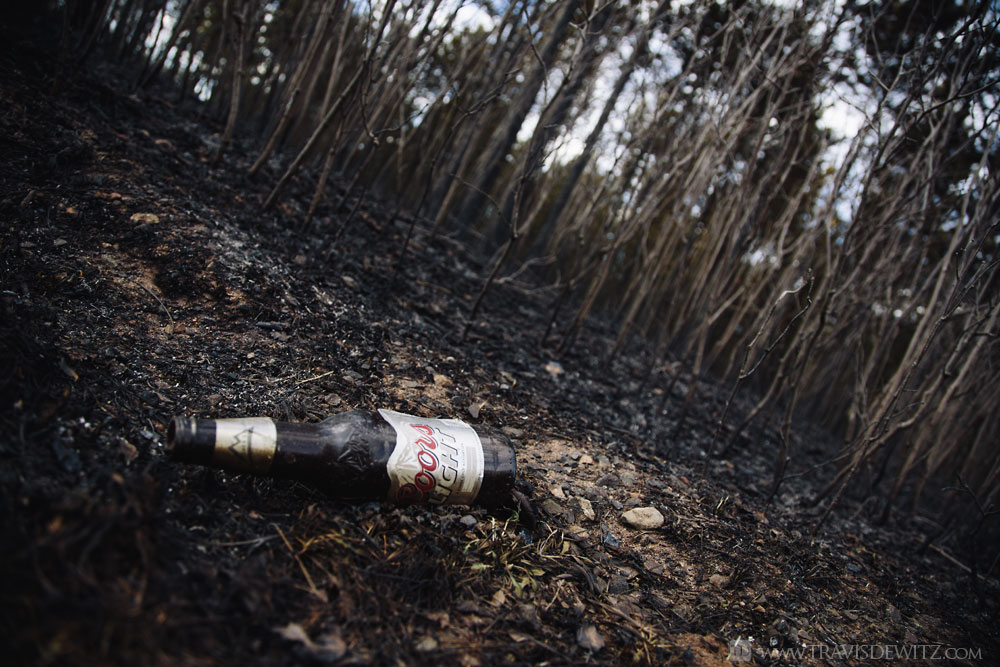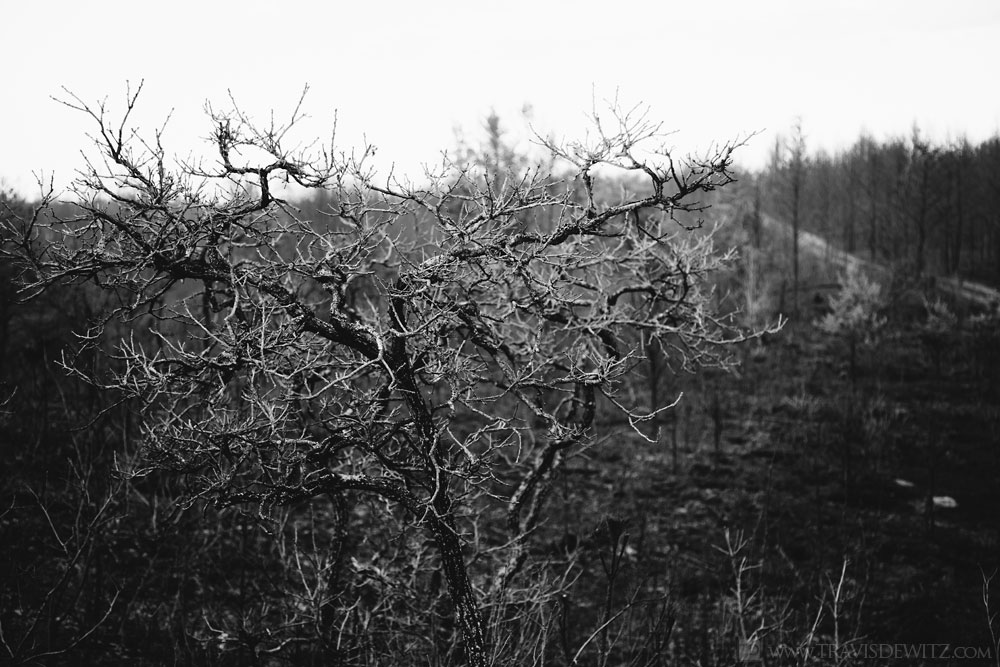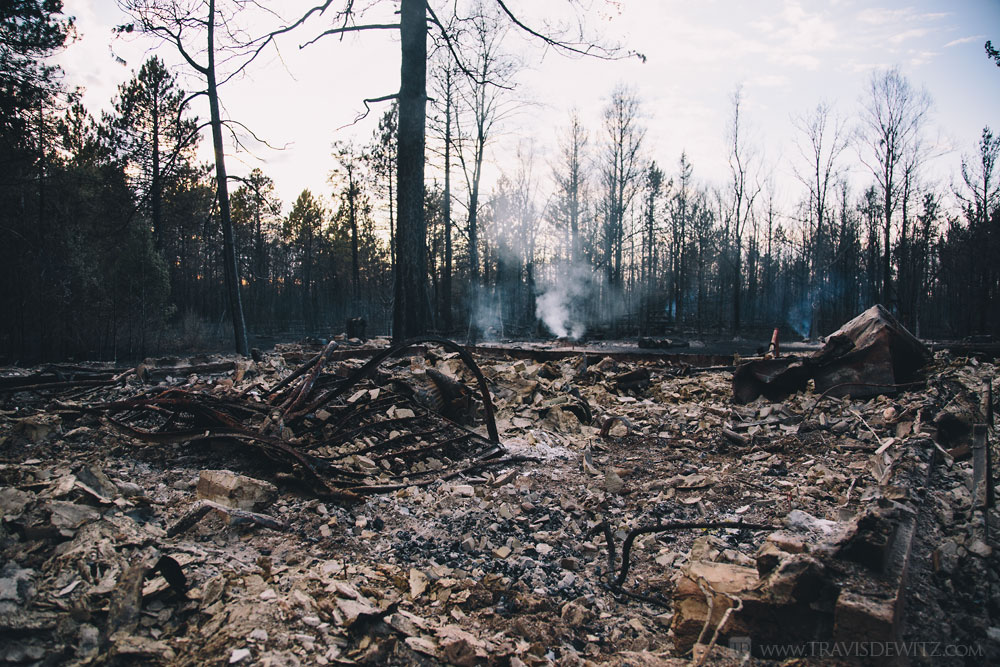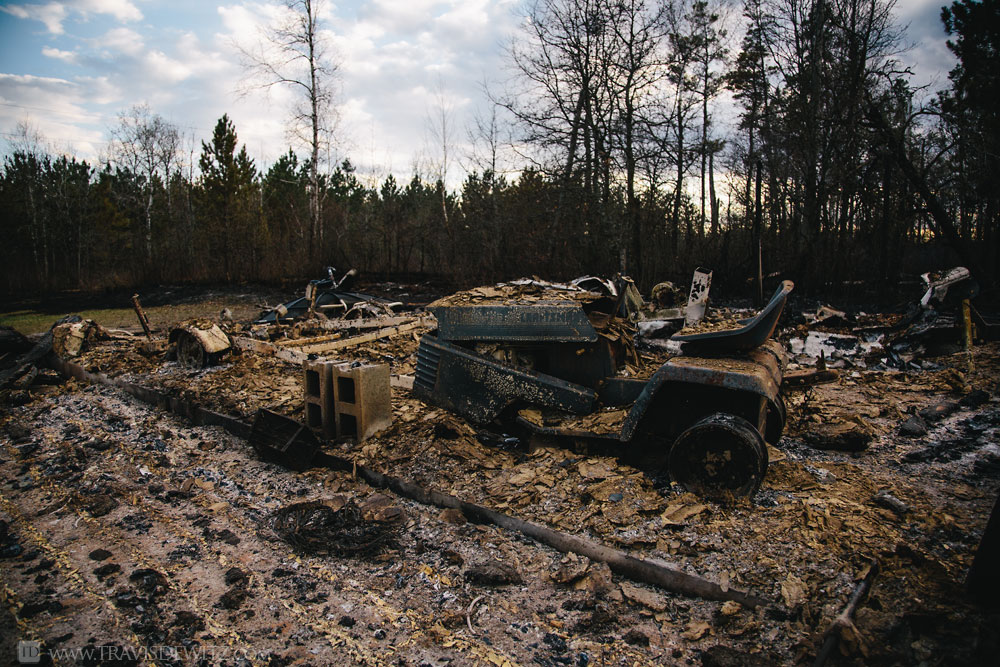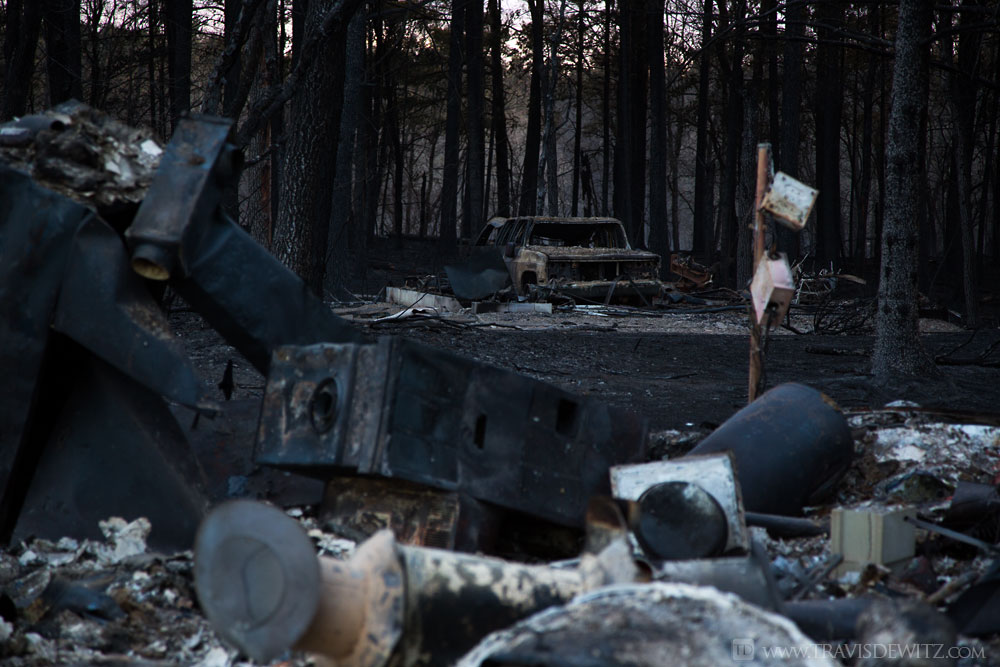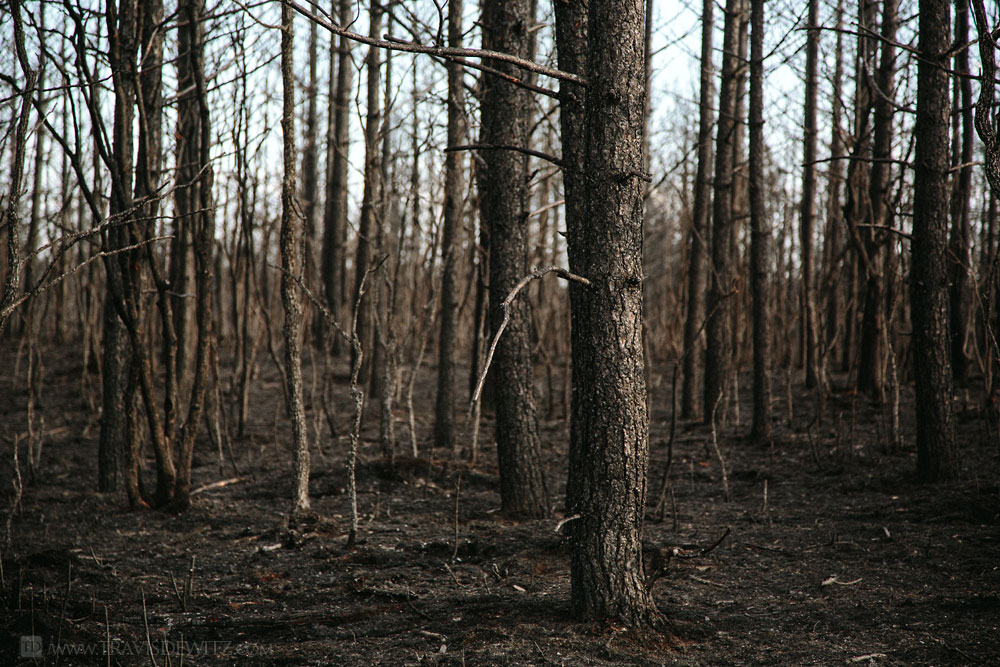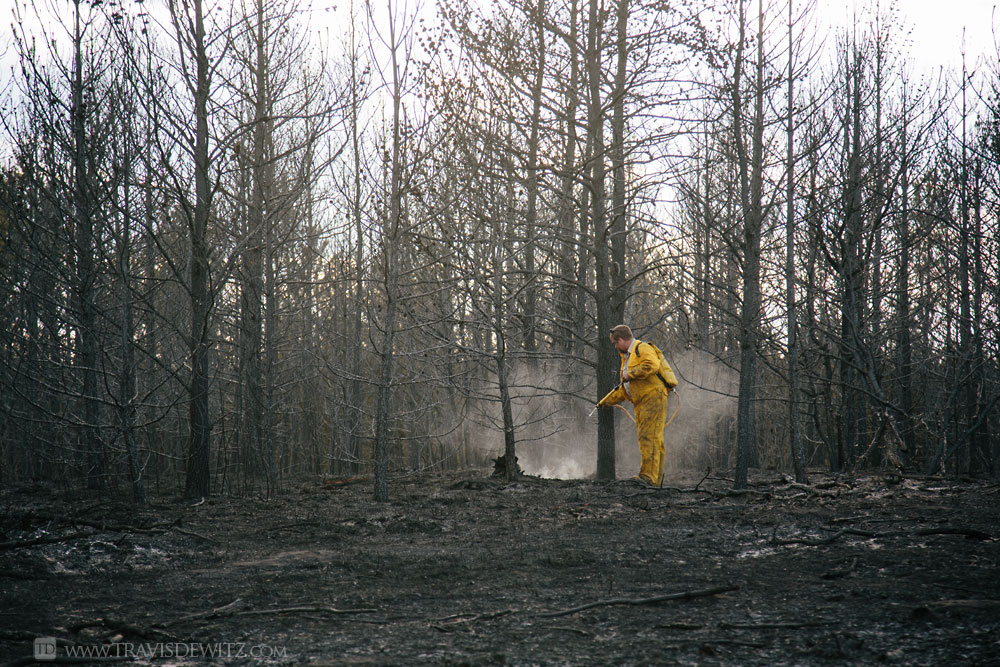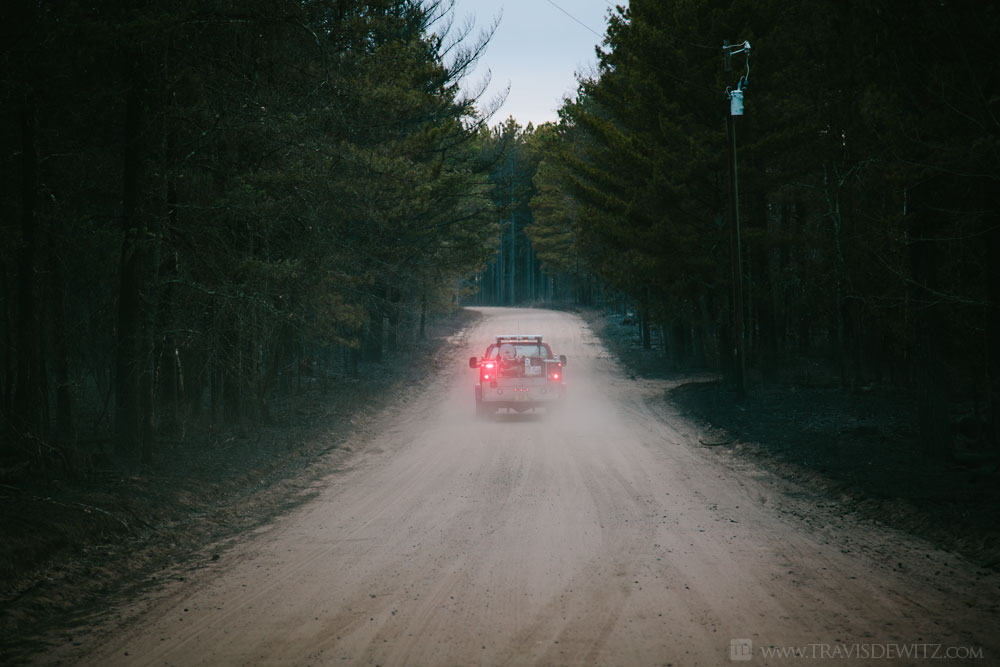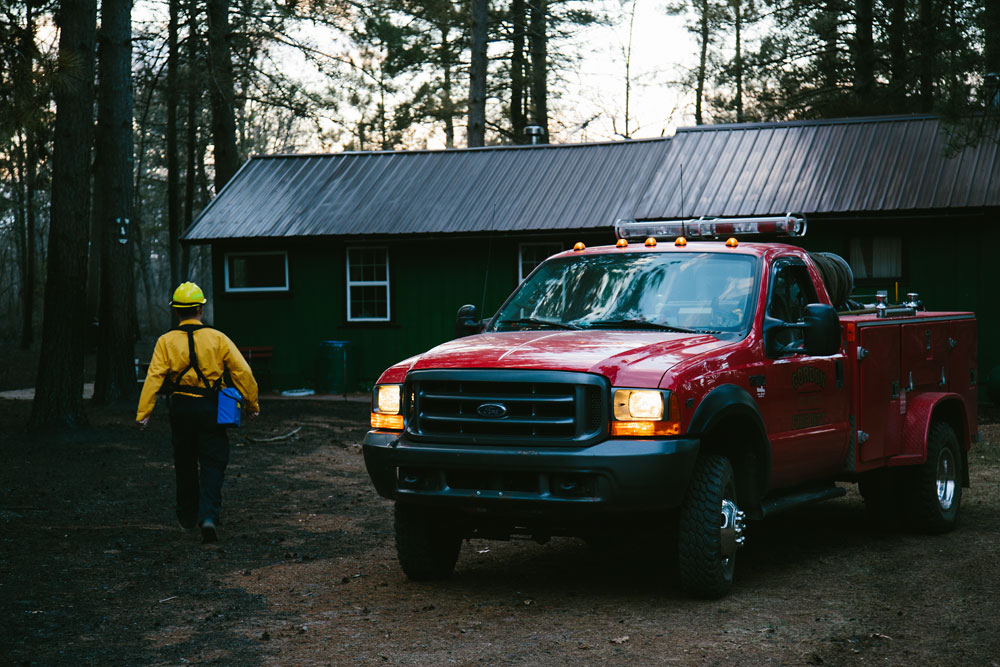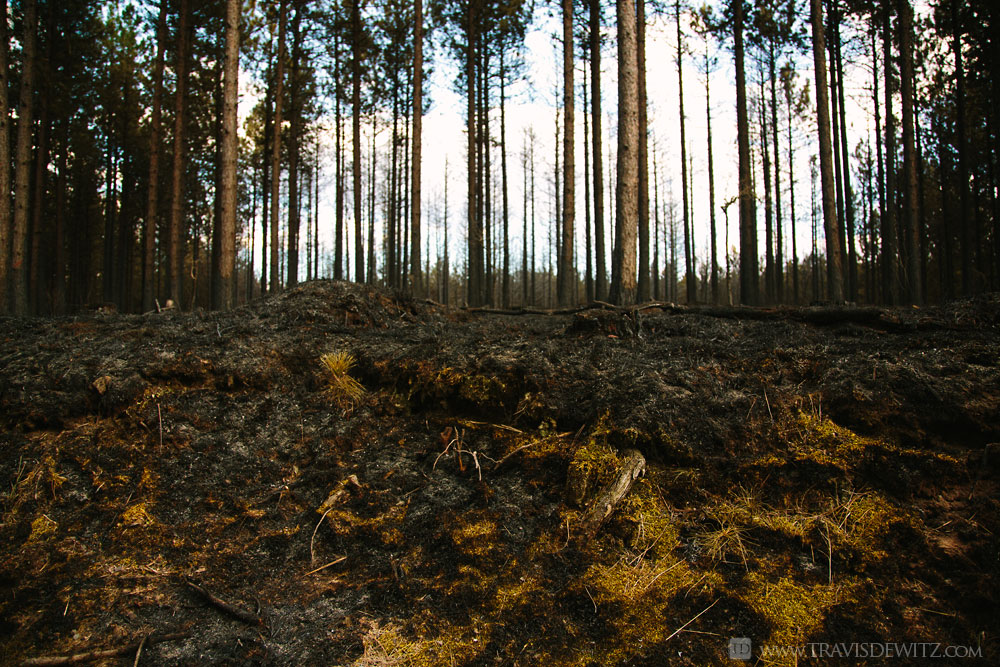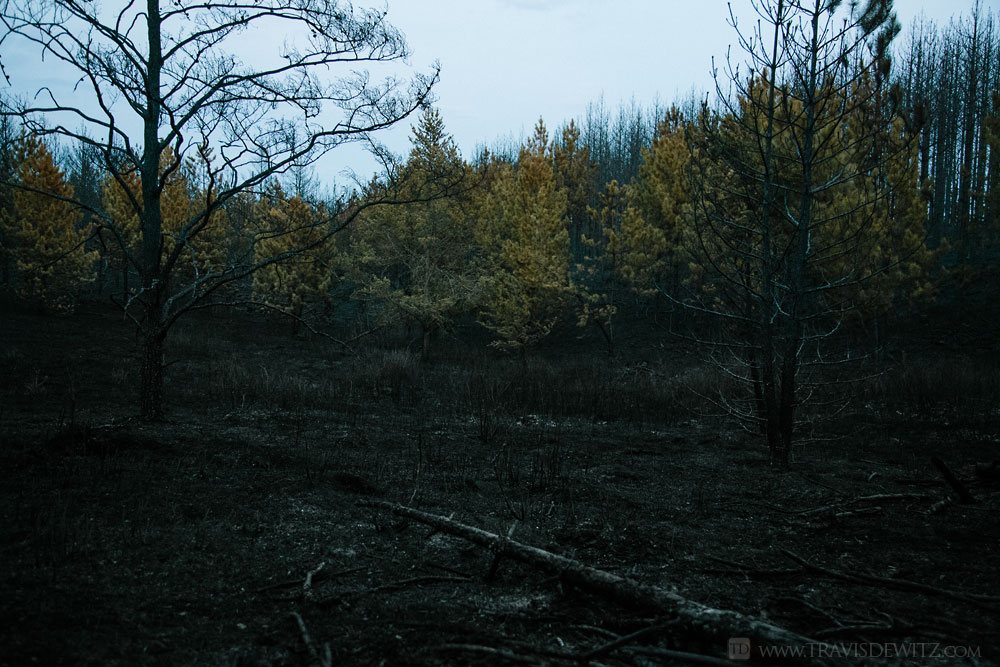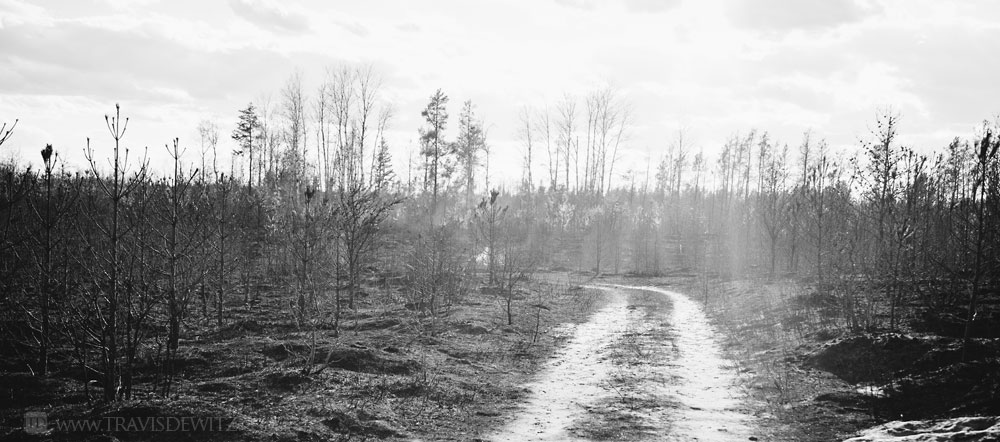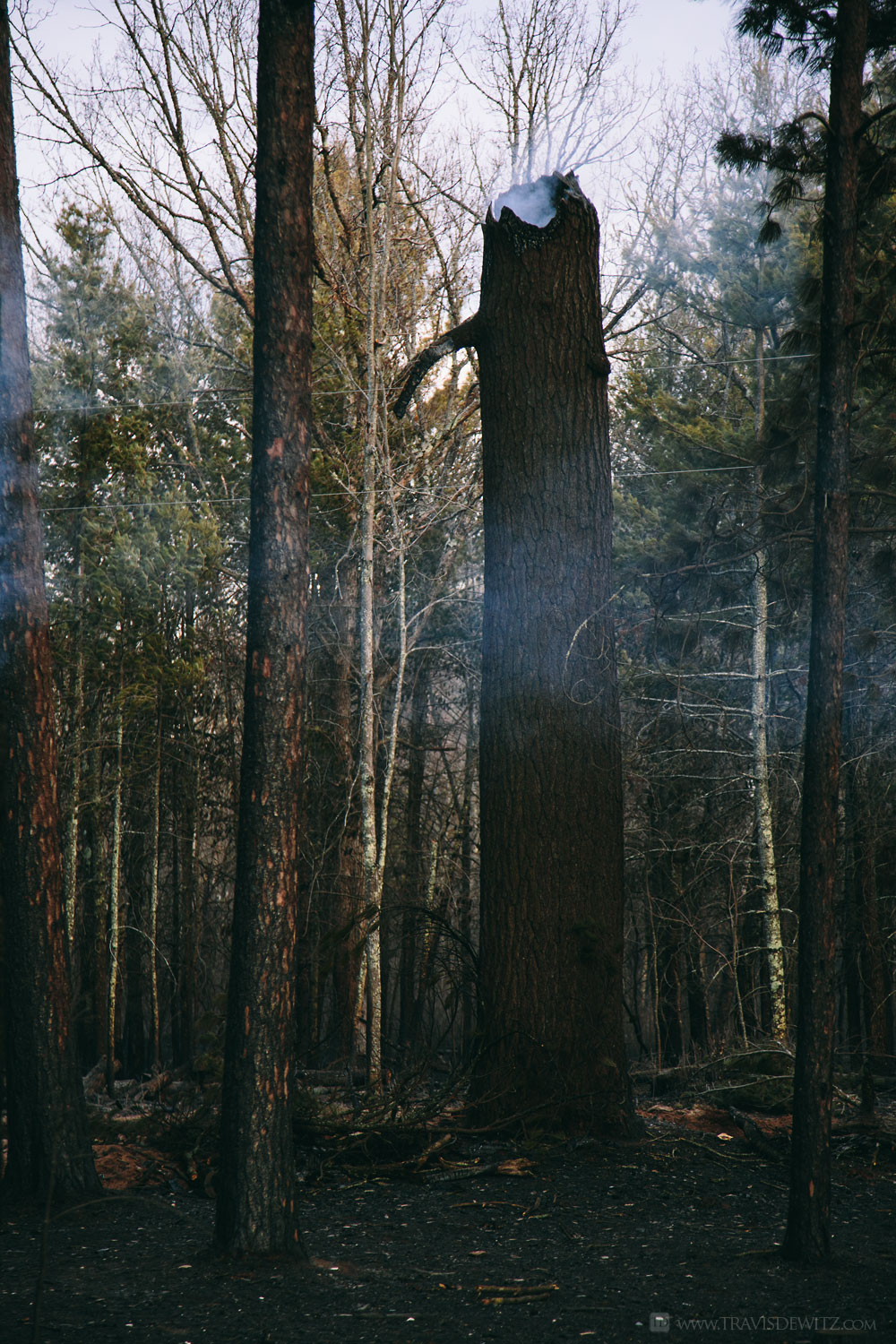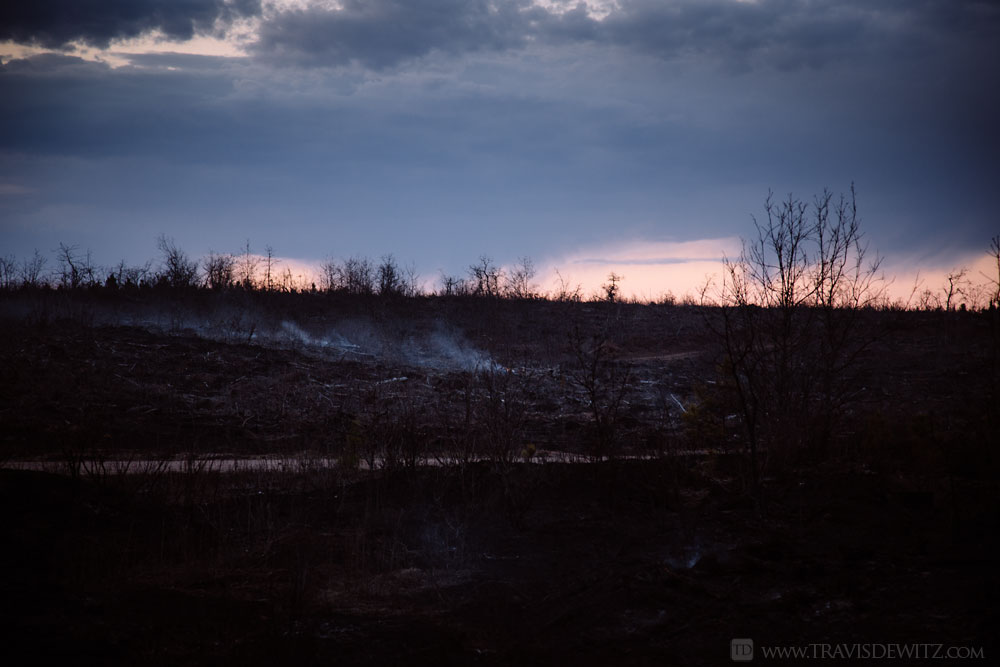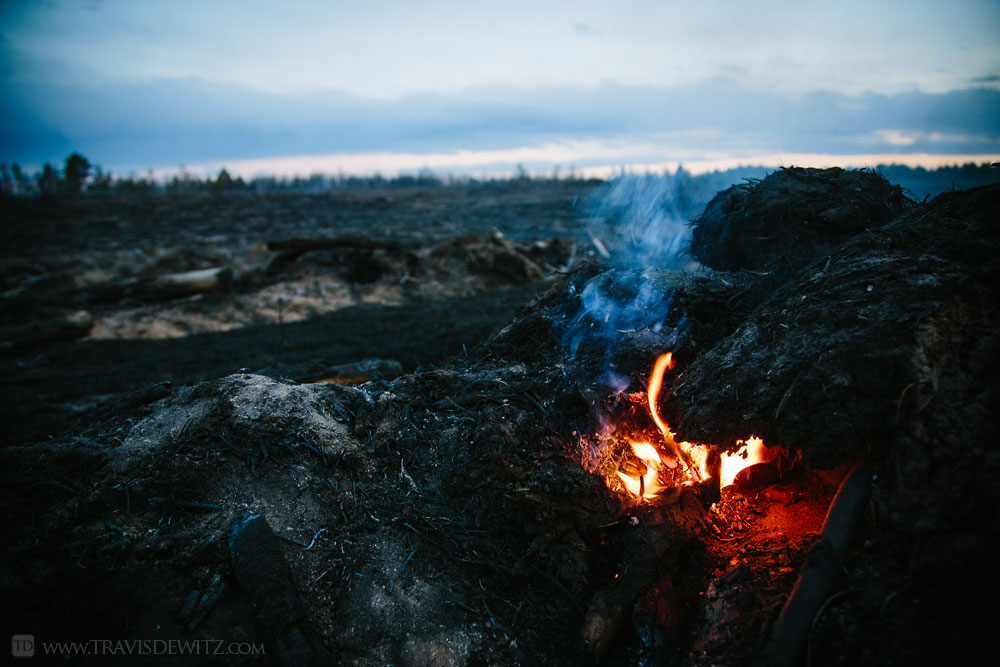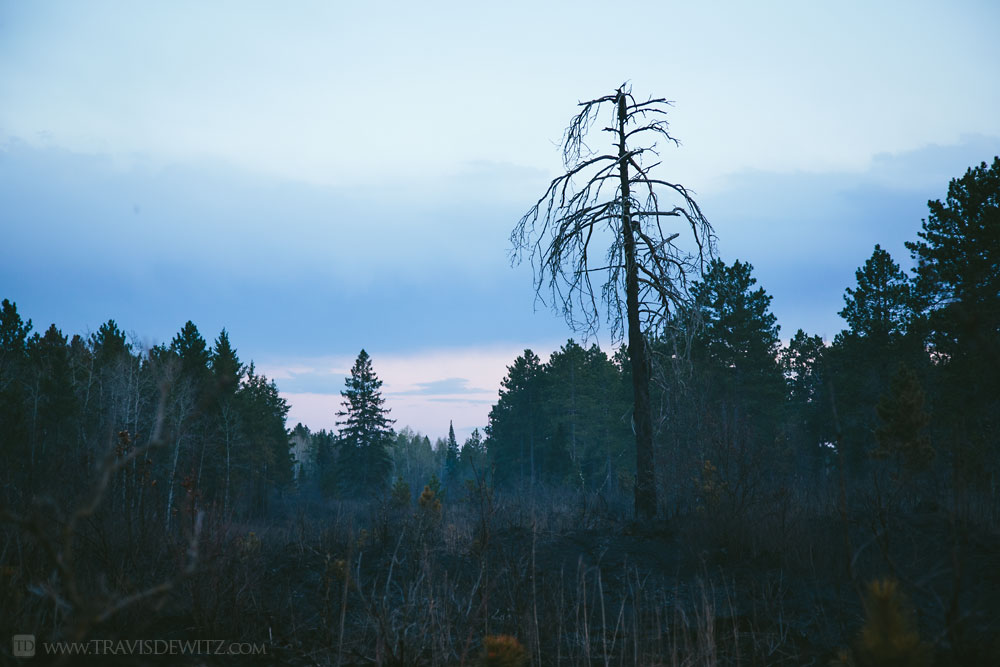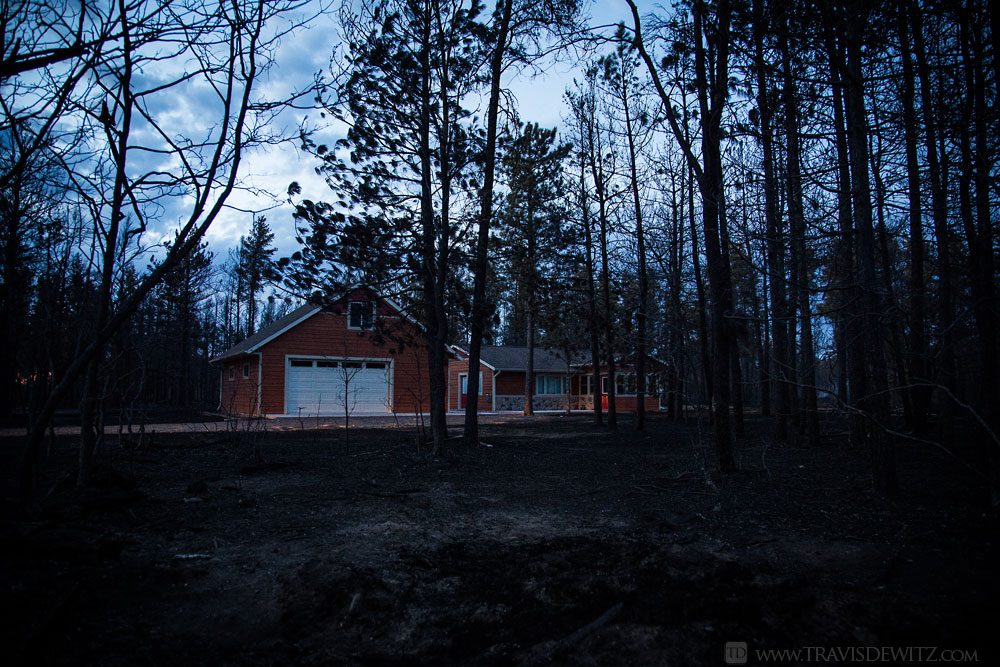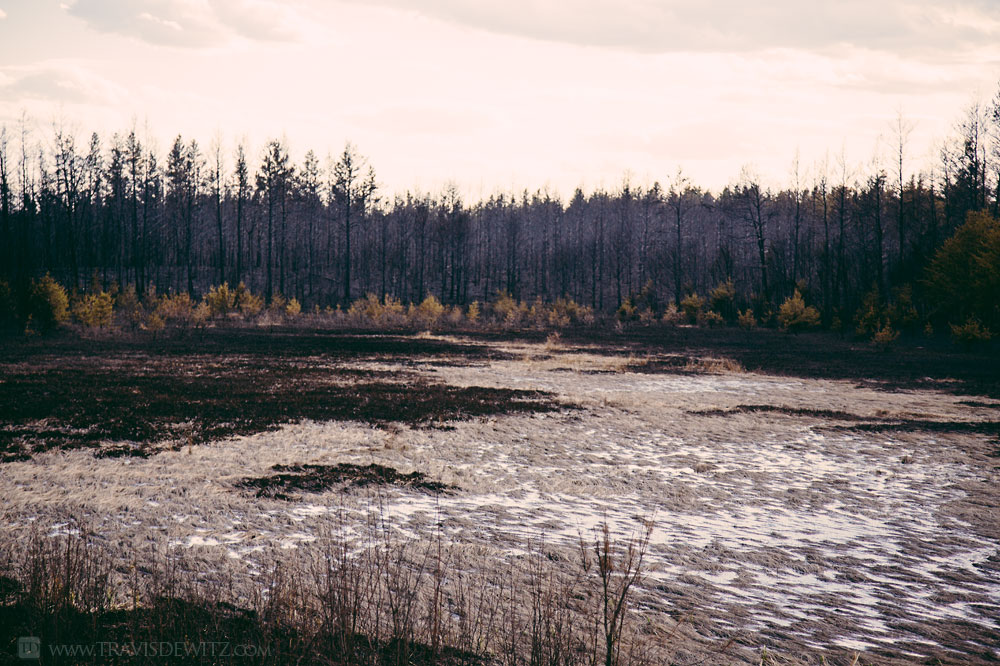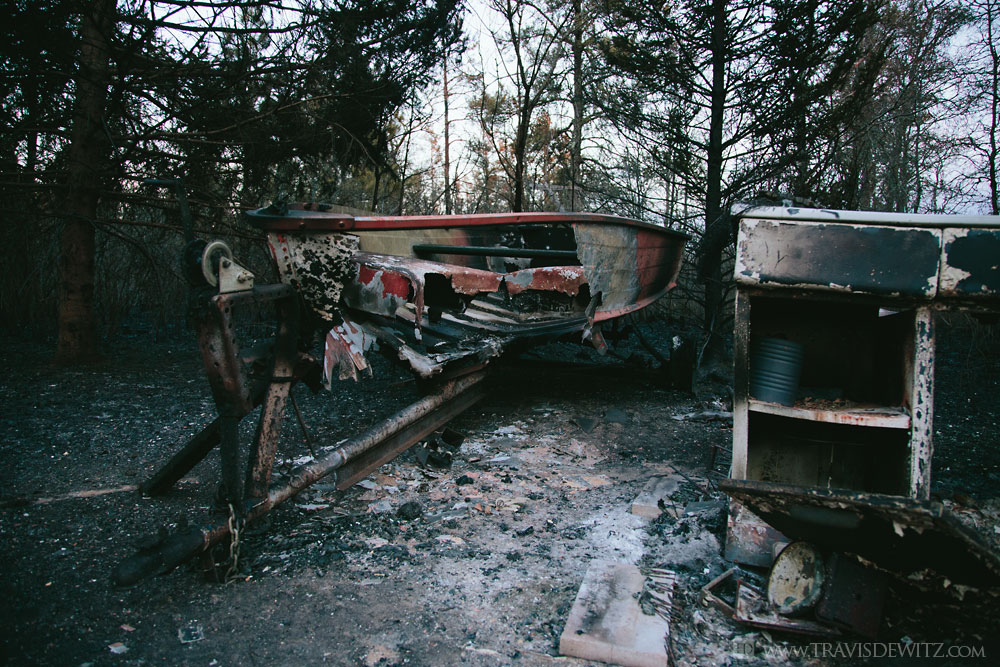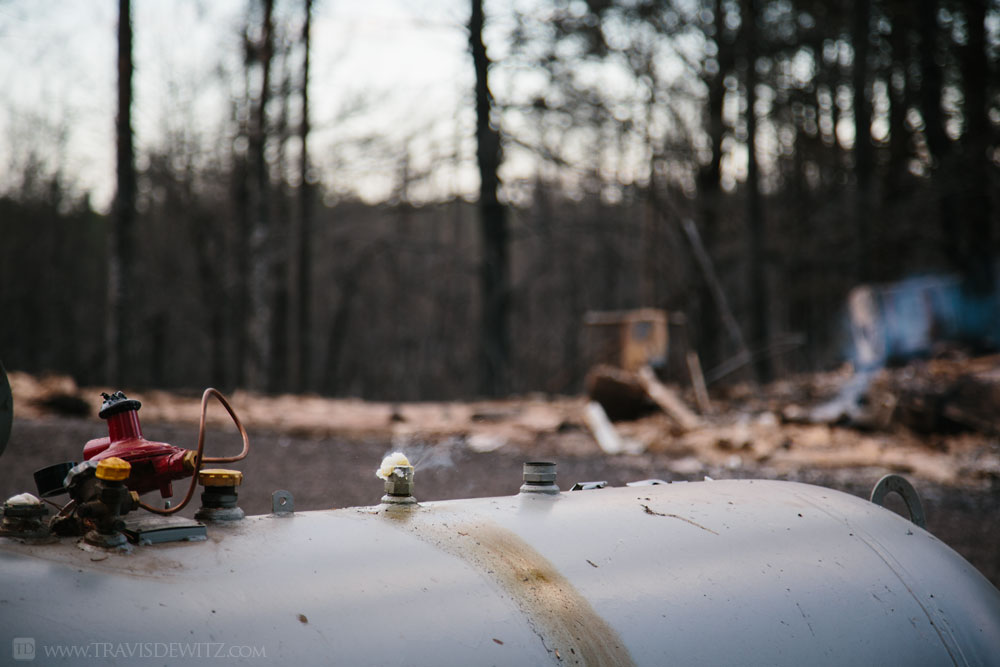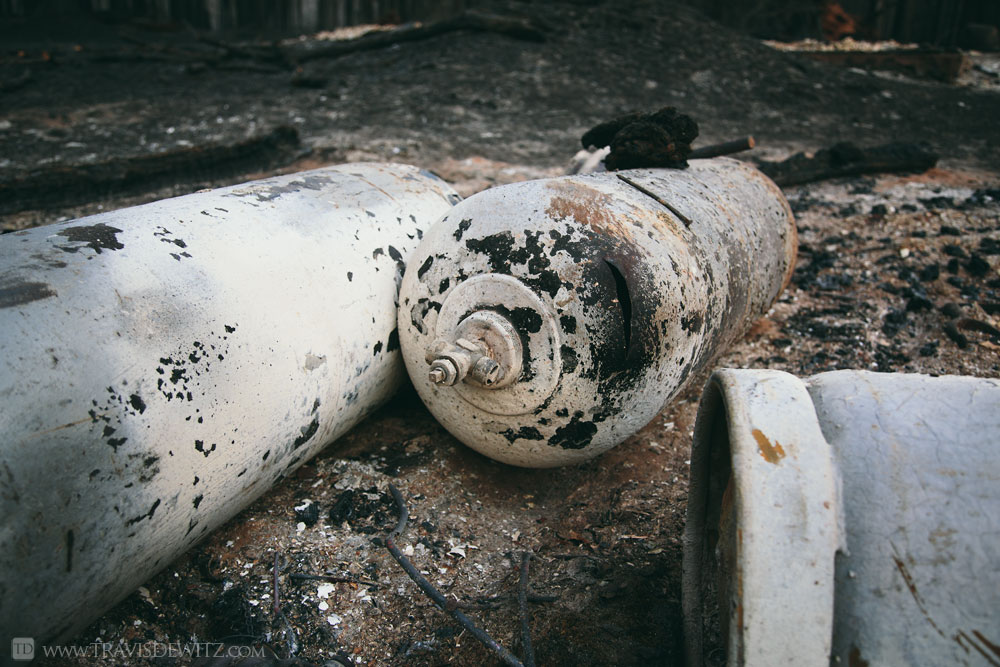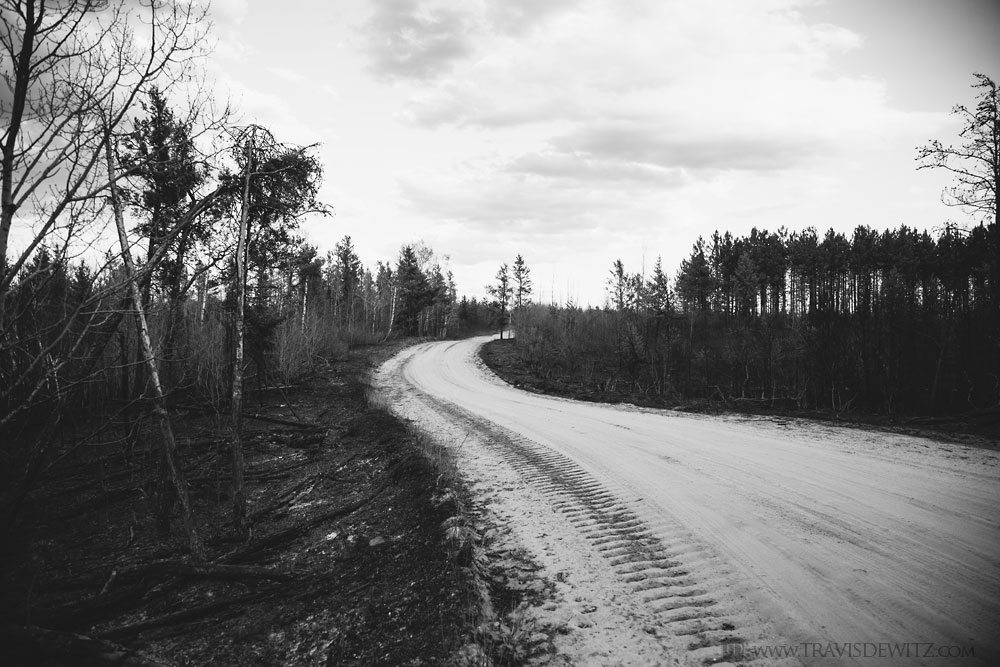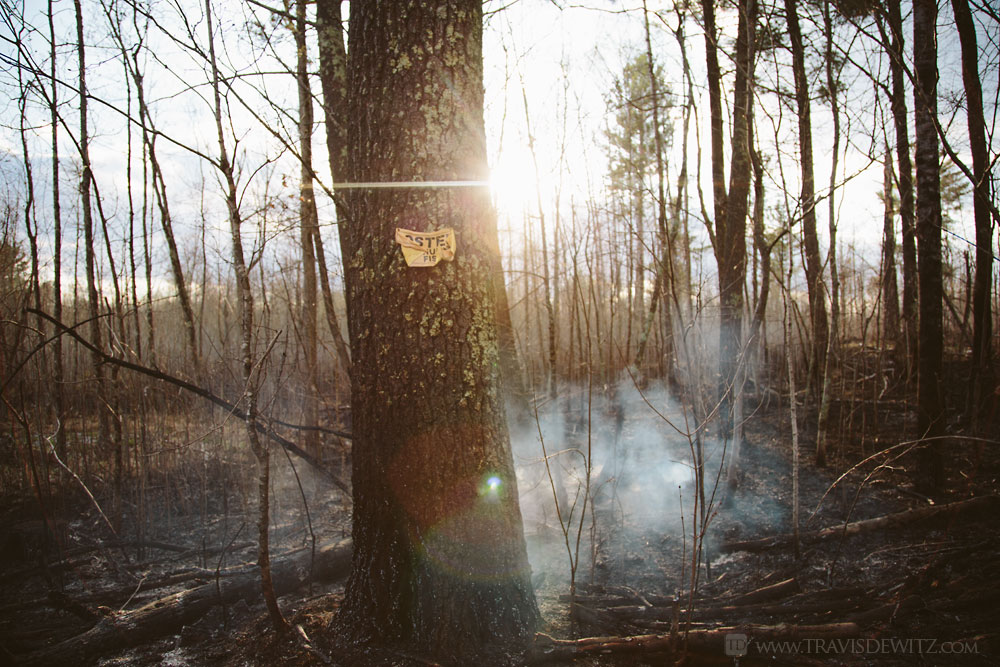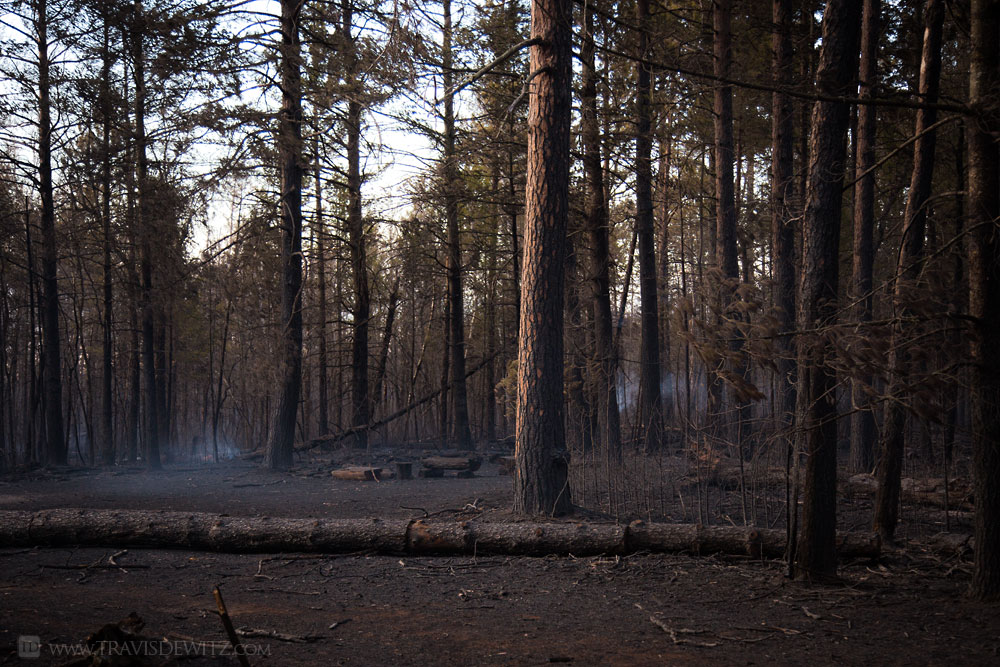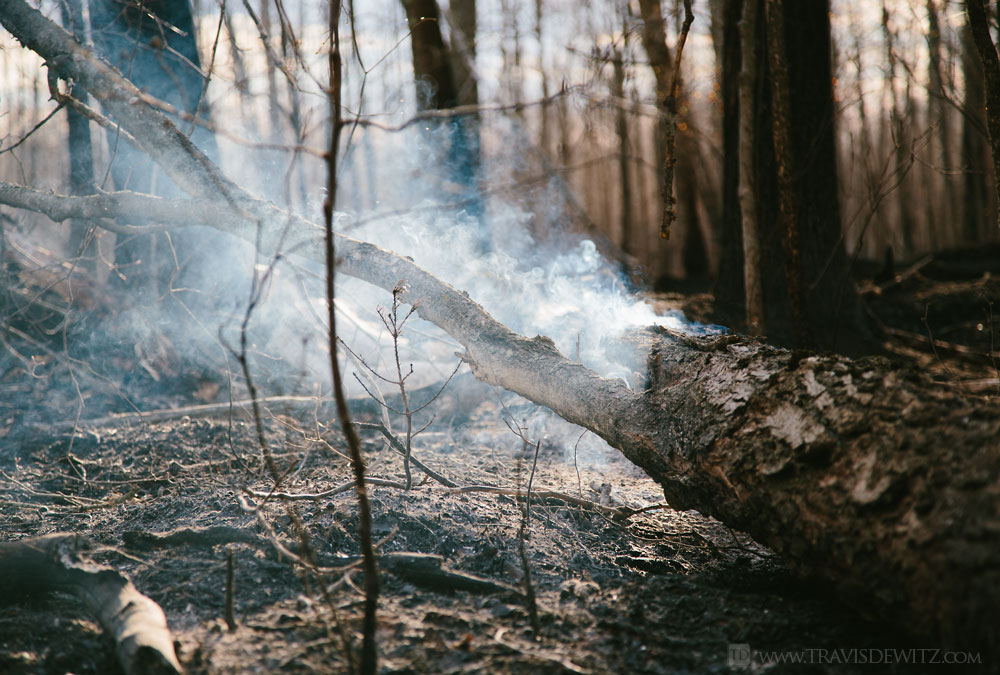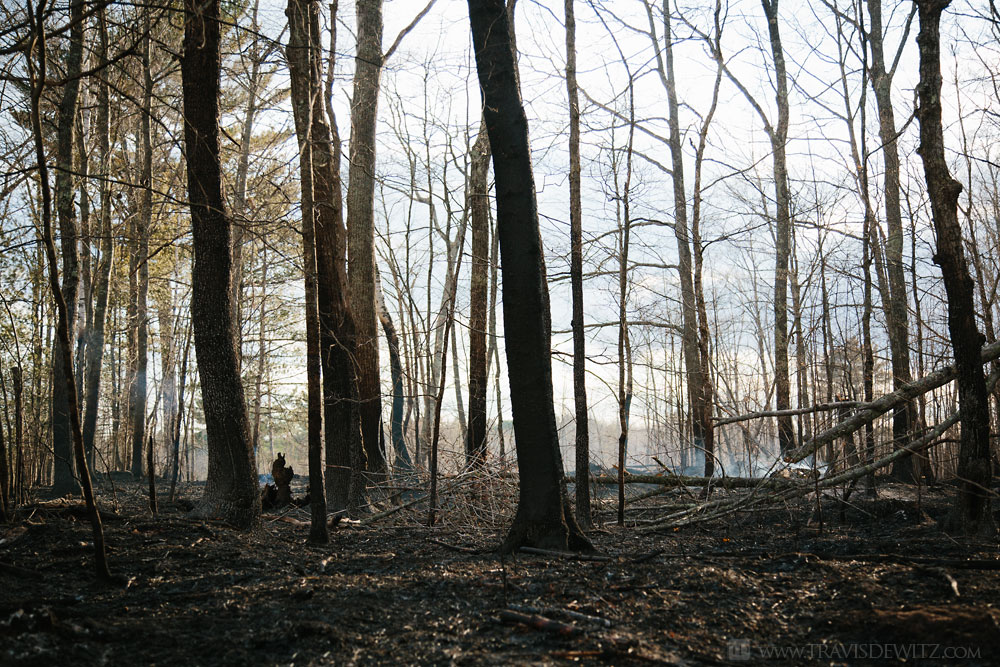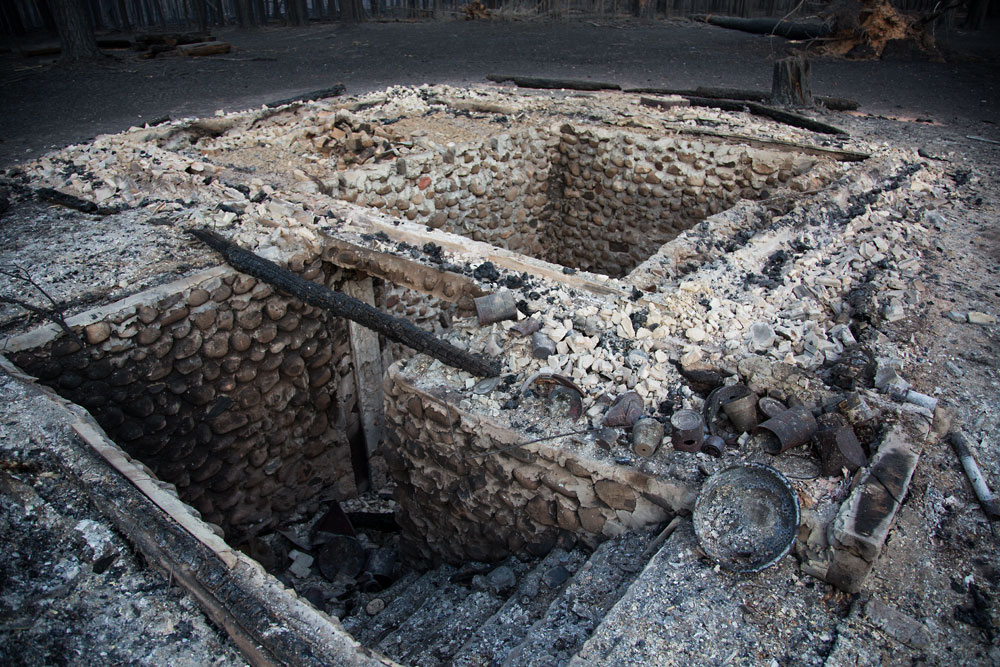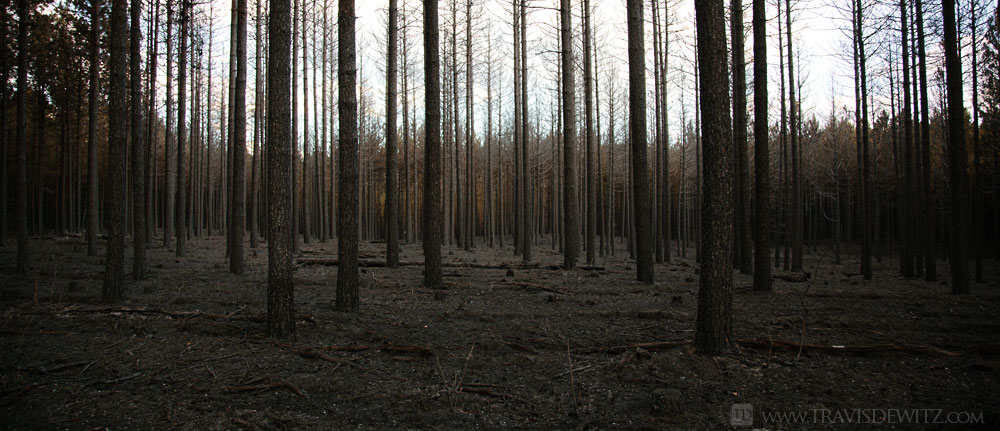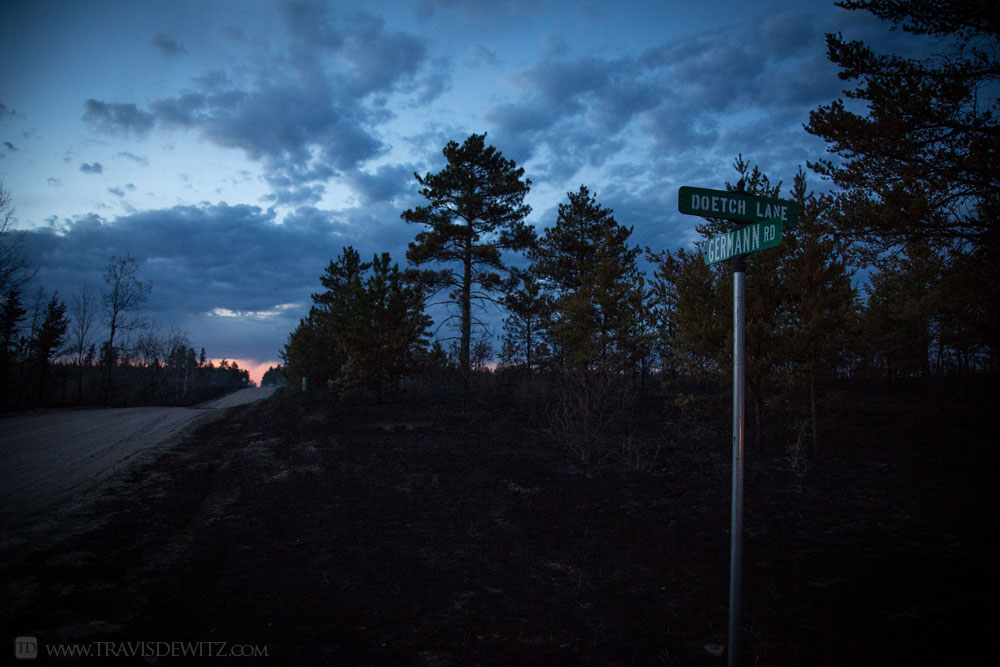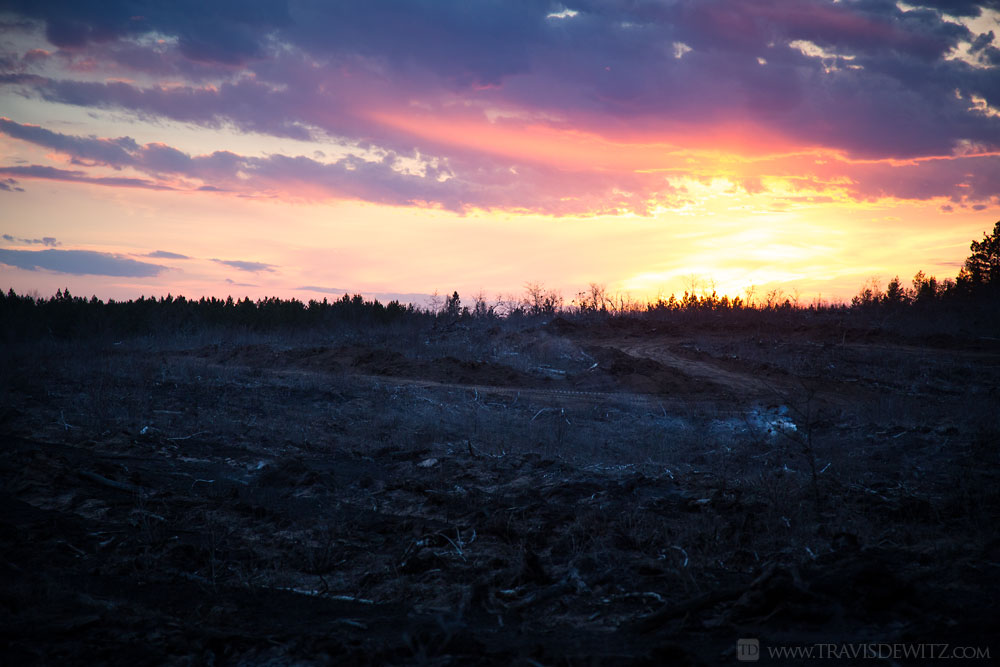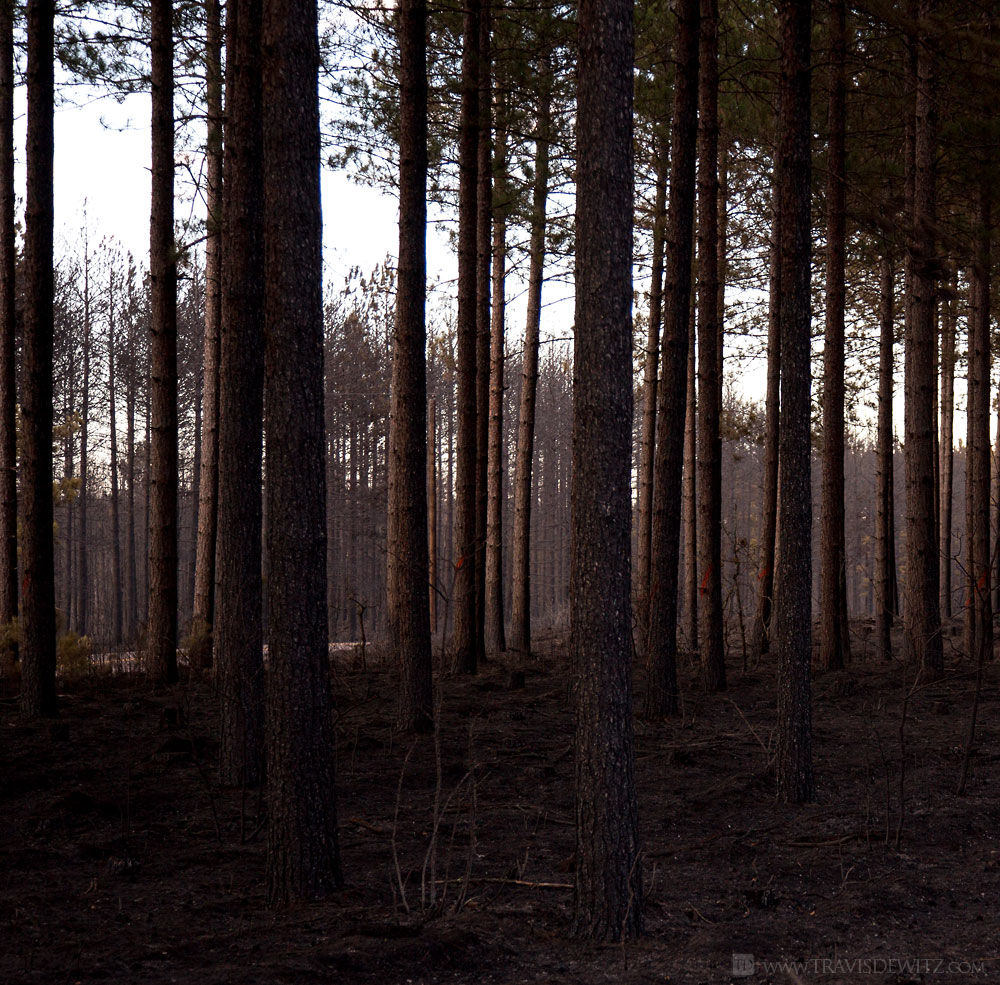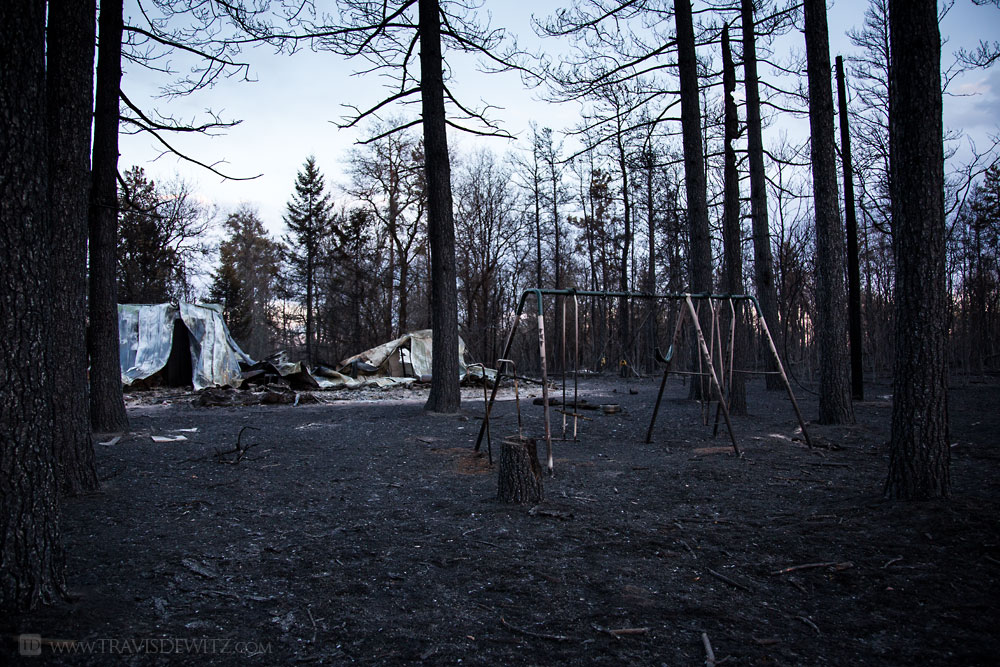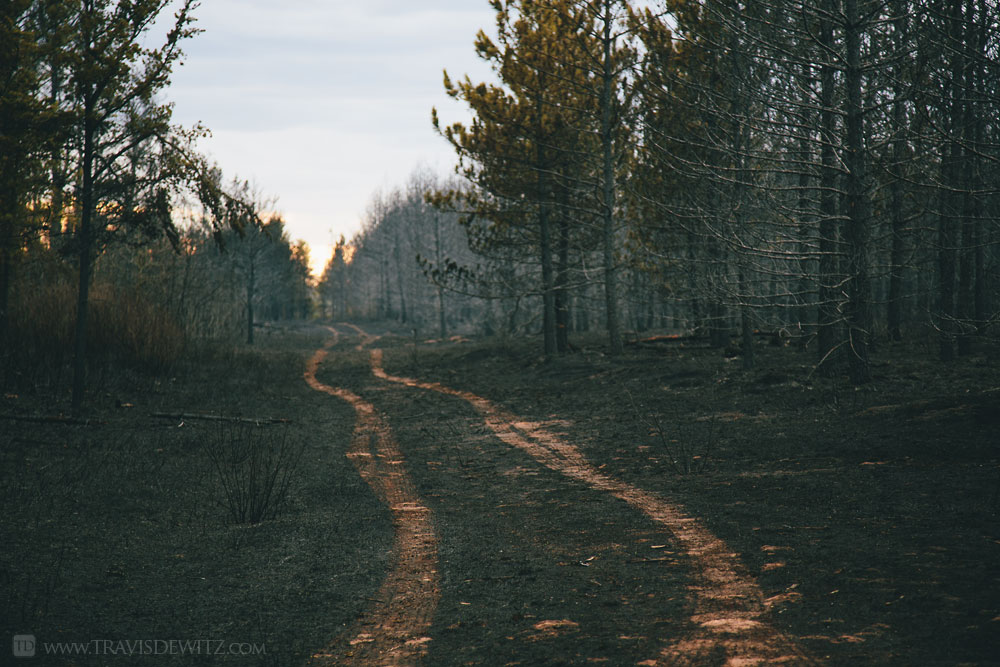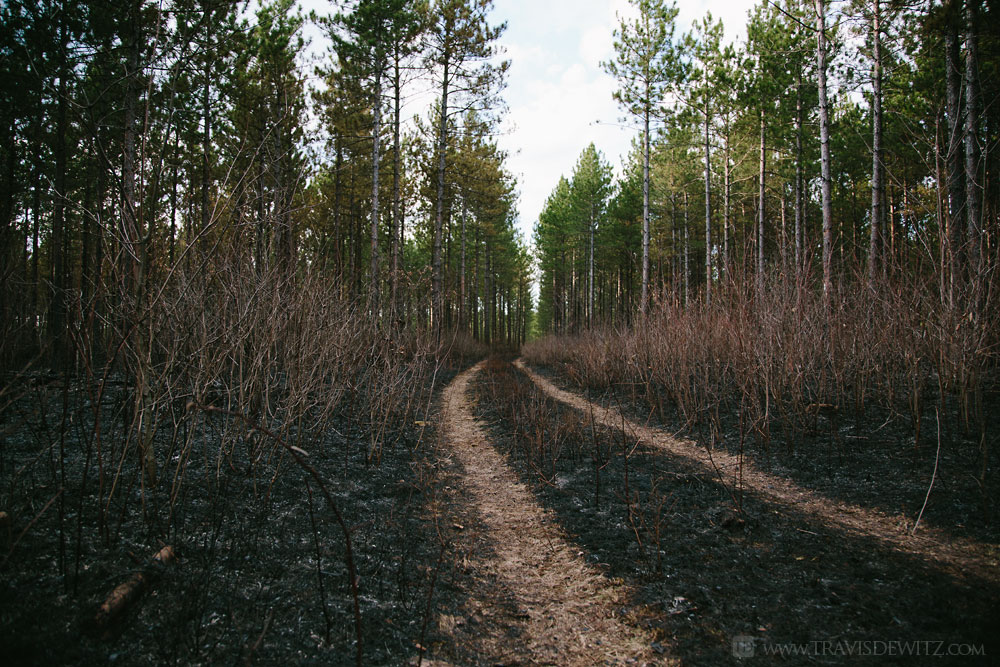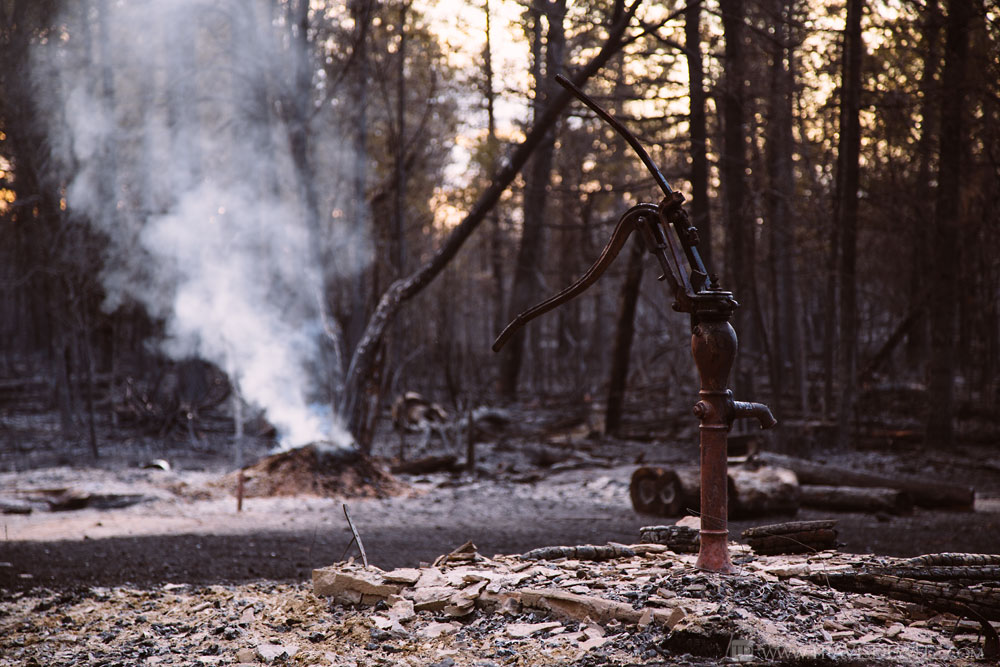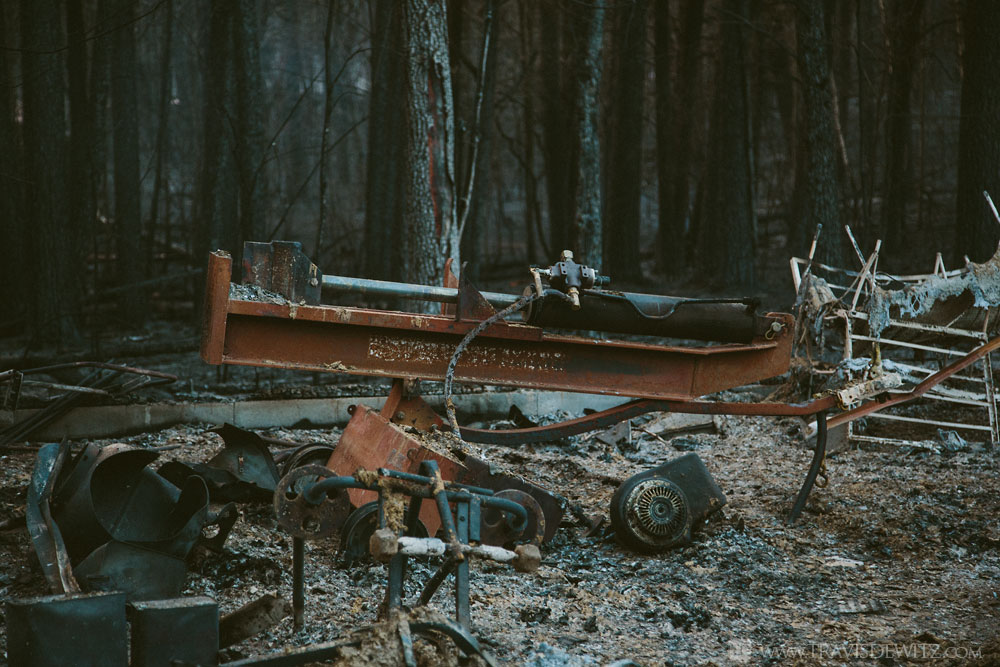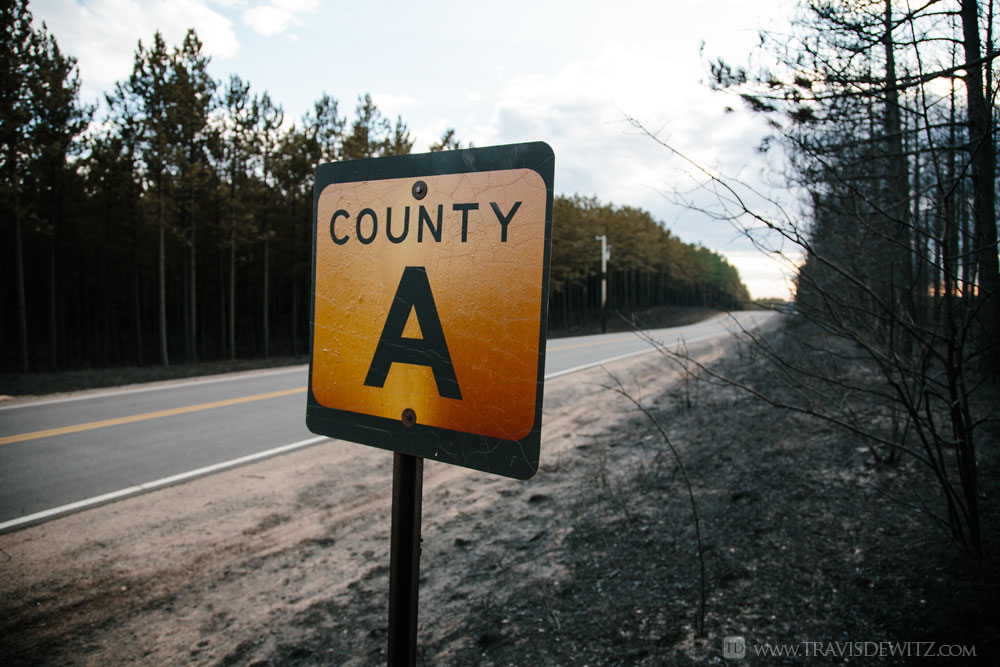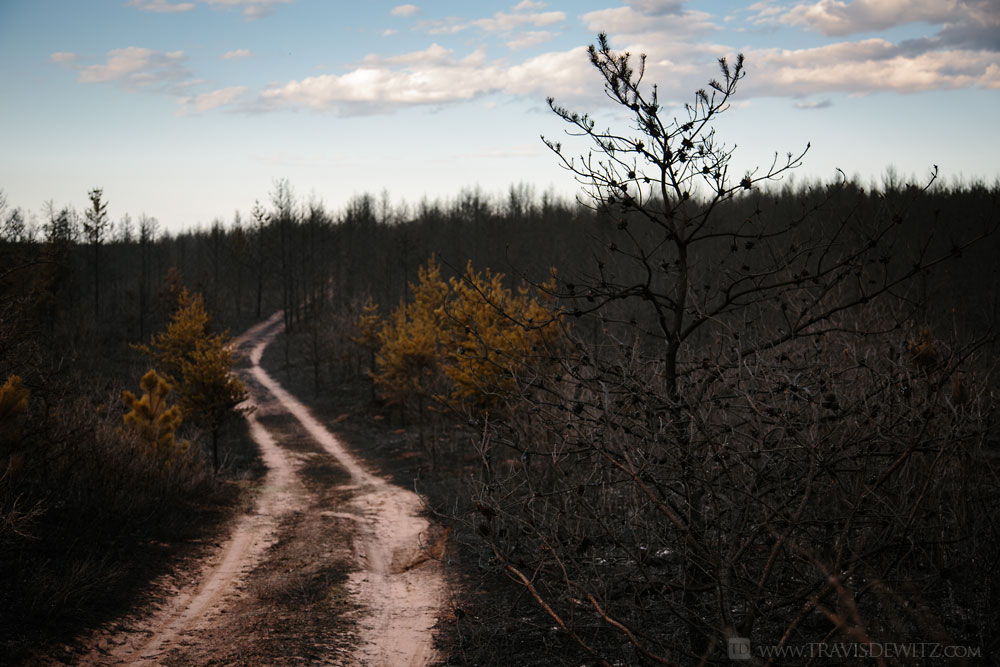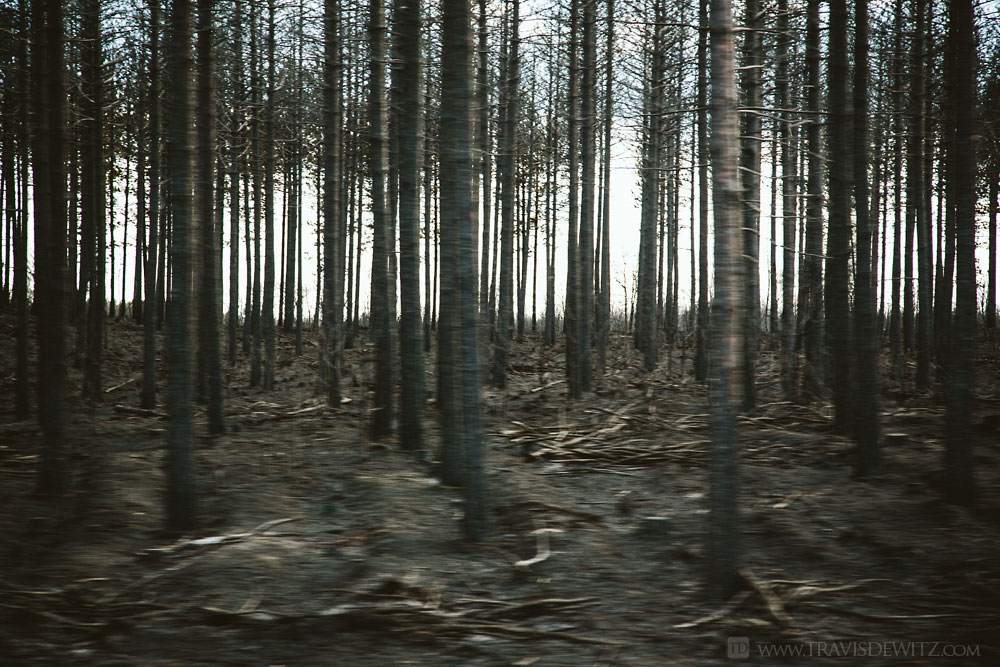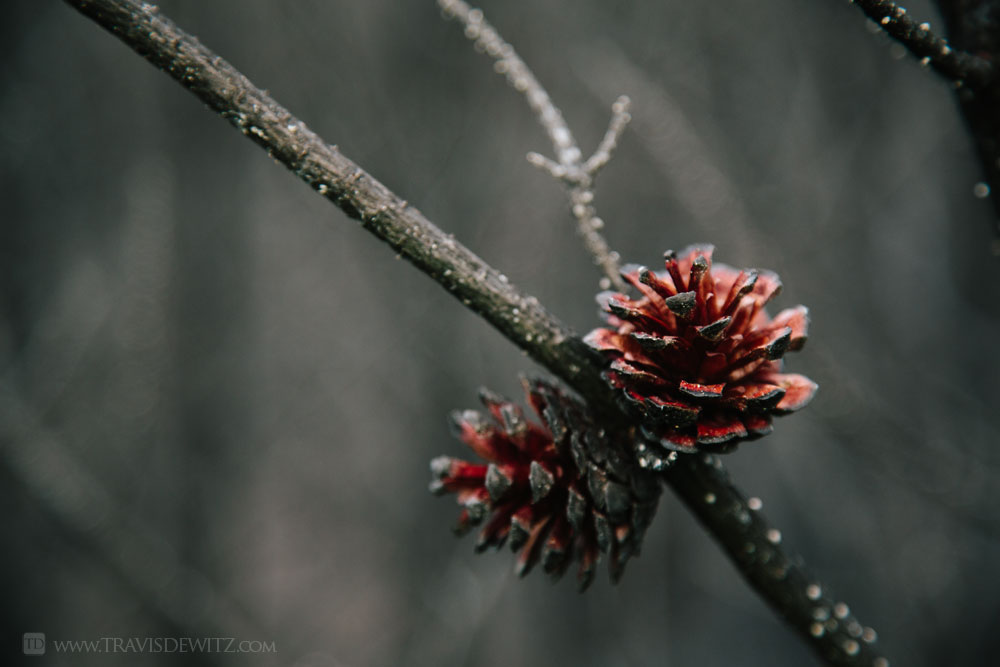 You can buy prints from this Forest Fire Photo Series Here.
---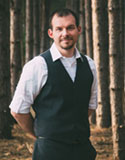 Travis Dewitz is a remarkable photographer in the Chippewa Valley. He is well known for photographing local sceneries, landmarks, venues, buildings and people in various and ingenious ways. Though you not know him personally, his work provides a unique foundation of our local community and his photographs are unmistakable. Dewitz's pictures are an impressive feat and preserve a moment; long after our travels are over, and our memories faded, photos are what remind us of the adventures we had and the connections to the people we met. Learn more about him here.
---
Like and Share With Your Friends and Family.