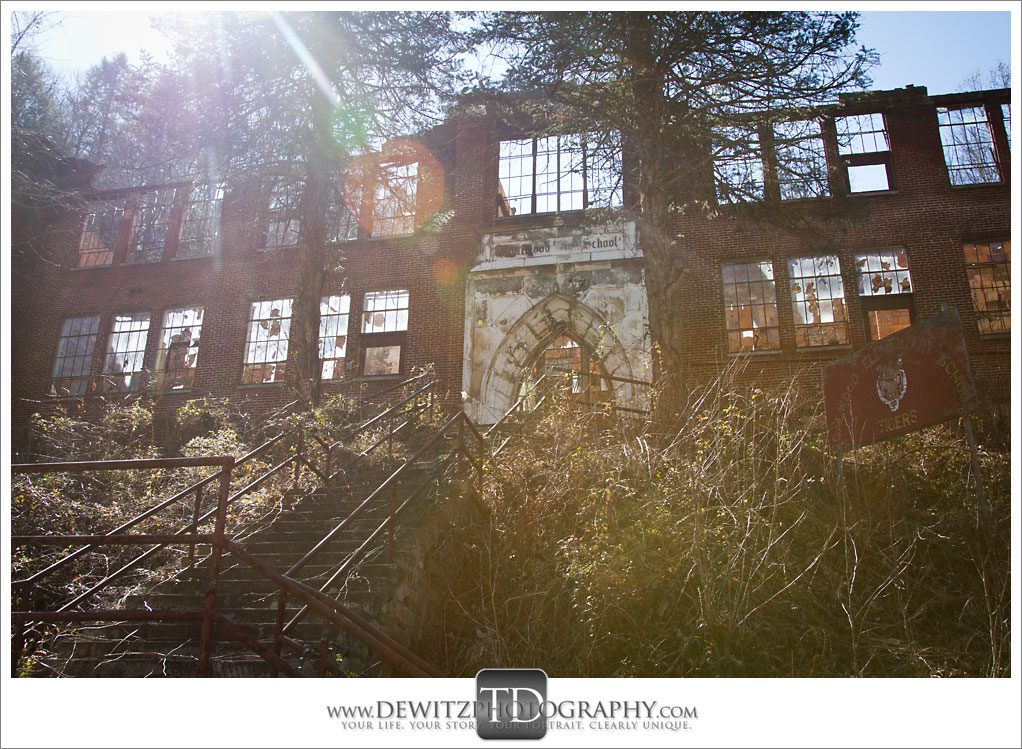 Coalwood, West Virginia in McDowell County has become a famous coal town due to the true story in the book, Rocket Boys. A story by Homer Hickam who nurtured a dream to send rockets into outer space.  Homer fell in with a group of misfits who learned  how to turn scraps of metal into sophisticated rockets which led them to being an engineer with NASA. The Coalwood High School was built-in the 1920's and was later turned into  Coalwood Elementary School.  In 1985, Caretta Elementary was merged with Coalwood, only for Coalwood to be closed in 1986. Students were then bussed to War Elementary beginning in 1987. During the 1950s and 1960s, Coalwood School was where grades 1st through 9th were taught by the Great Six. These six teachers taught many students and also many of their parents. At its peak, Coalwood had a population of over 2,000 but a 1990 census puts the population now at 900. This population explosion and decreased was caused by the opening and then later closing of the  Consolidation Coal Company coal mine. Once a year, in October, Coalwood hosted an October Sky festival in honor of the accomplishments of the Rocket Boys.
During my trip through Southwest West Virginia, I ran across many abandoned school buildings. The main reason for all of these abandoned schools was the population collapse when smaller coal mines were closing and the surviving ones where streamlining their processes. The population of McDowell County peaked in the 1950's with nearly 100,000 people and has fallen to under 30,000 people today. The Coalwood High School was one of the more unique and larger schools I came across and could not help myself but to venture in. I would have loved to have seen this school in its heyday with full hallways.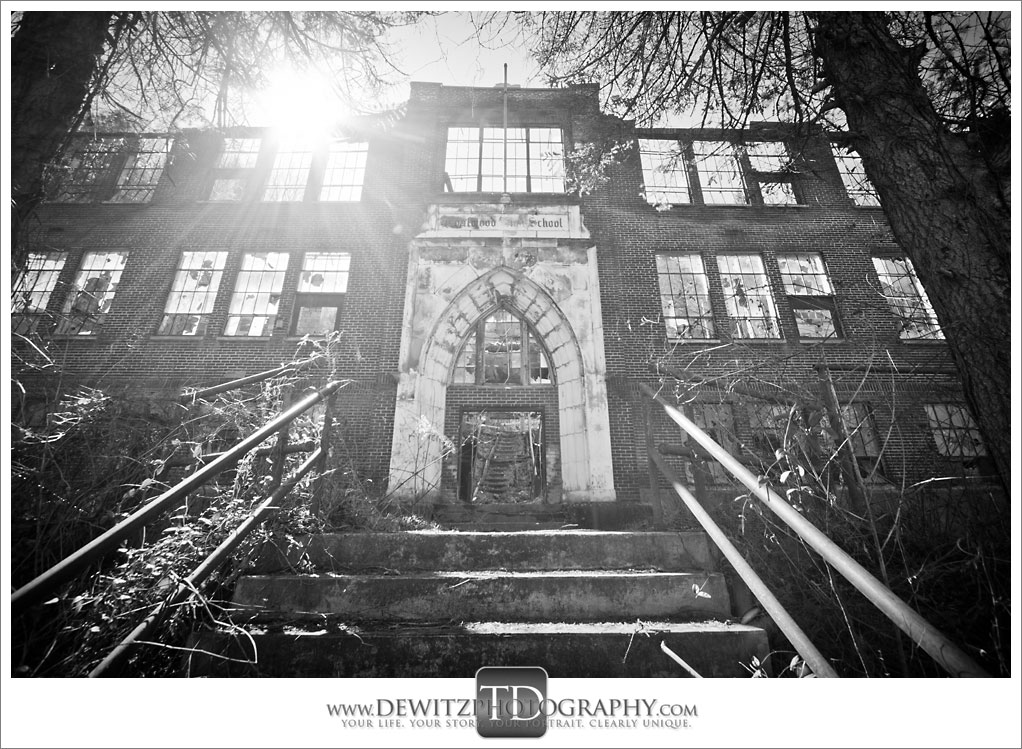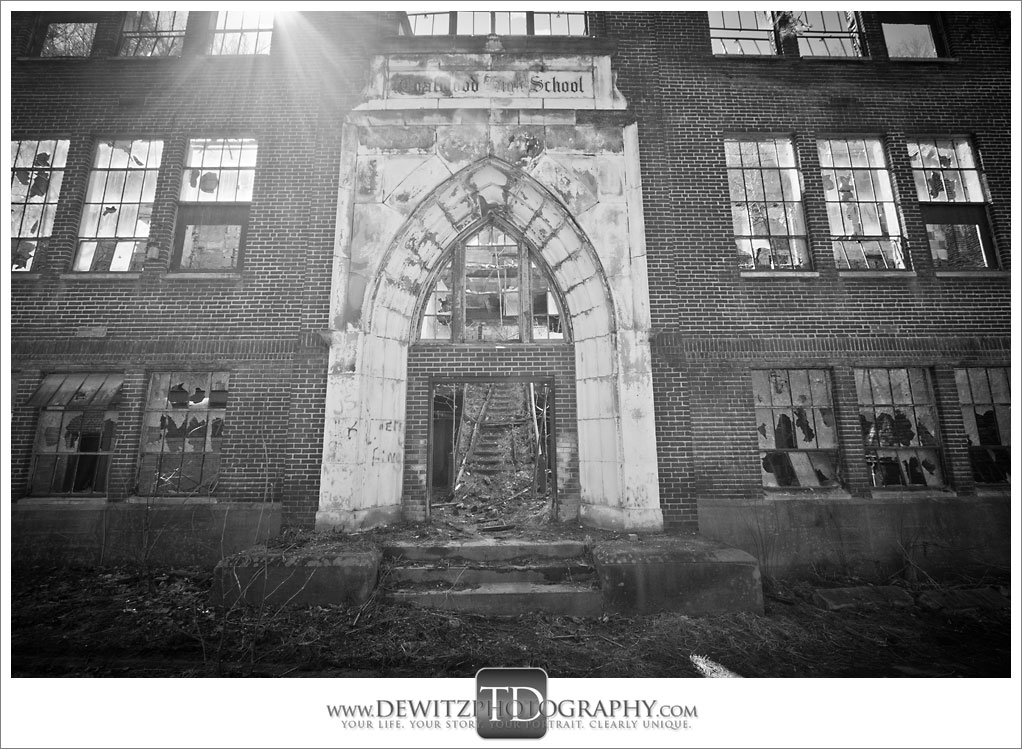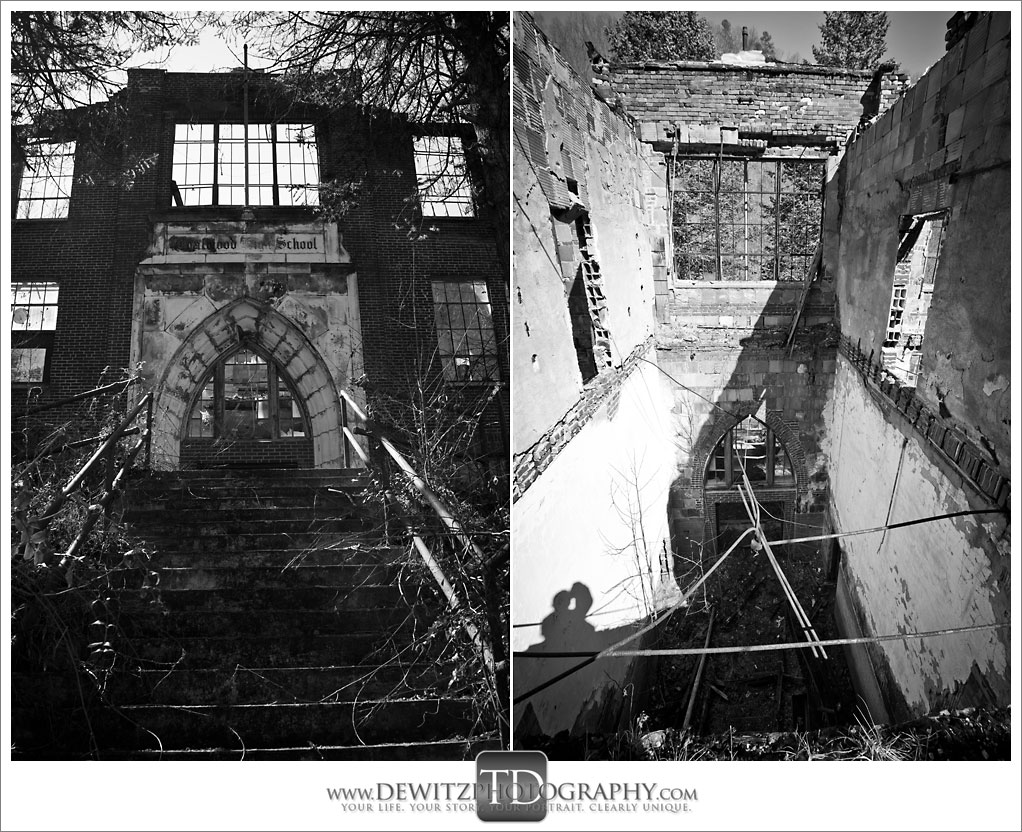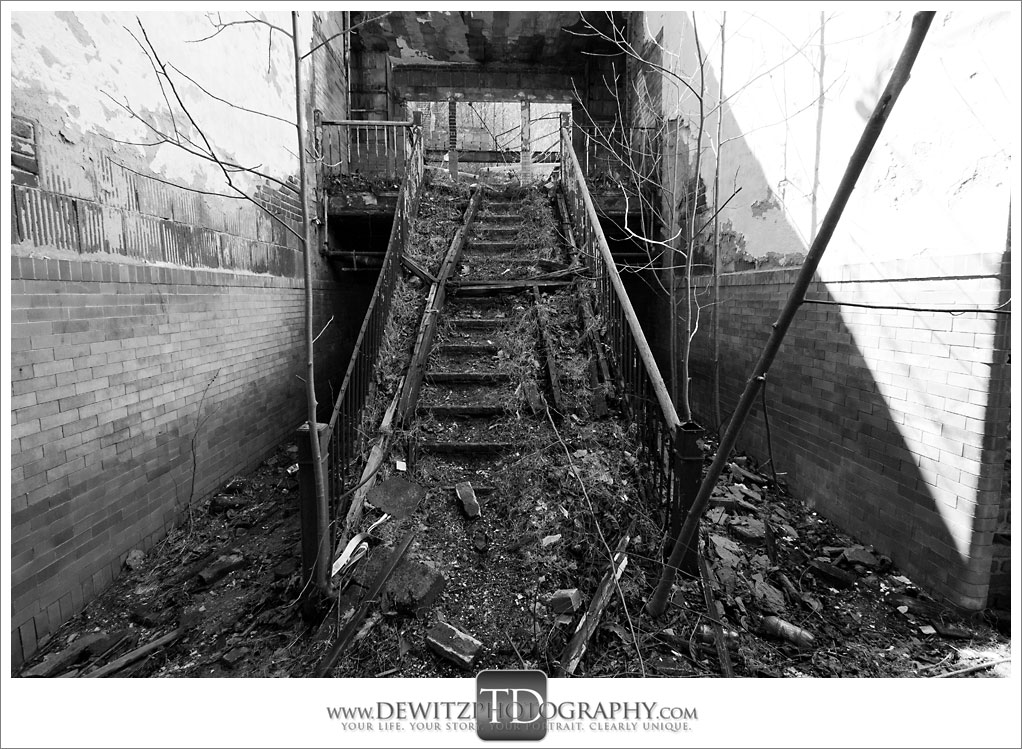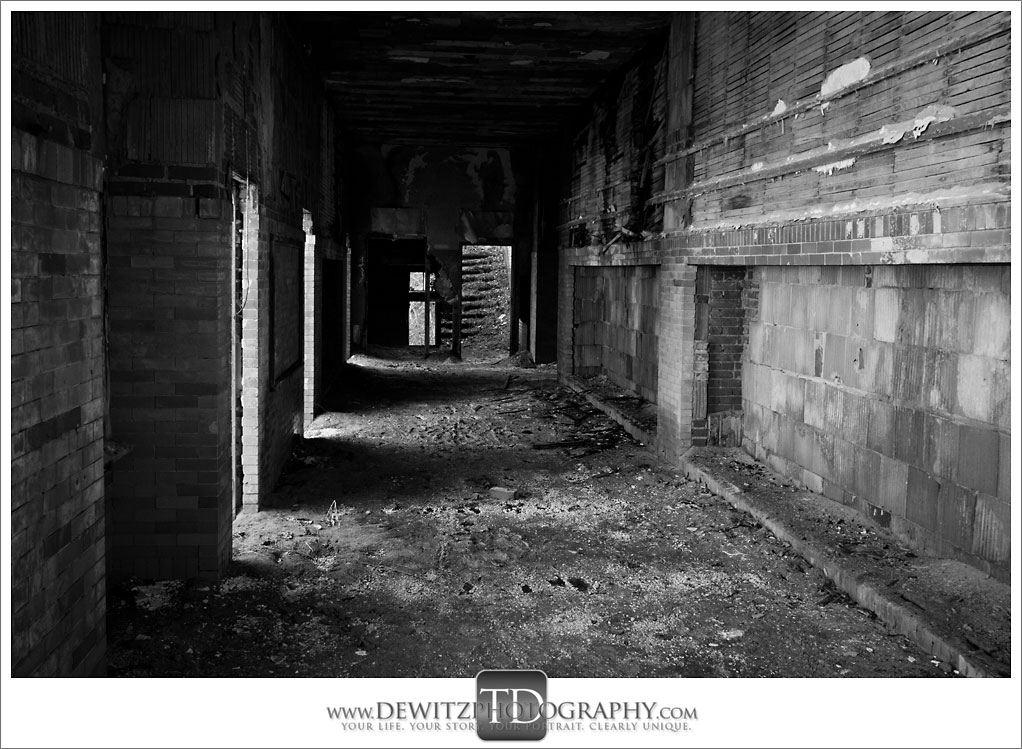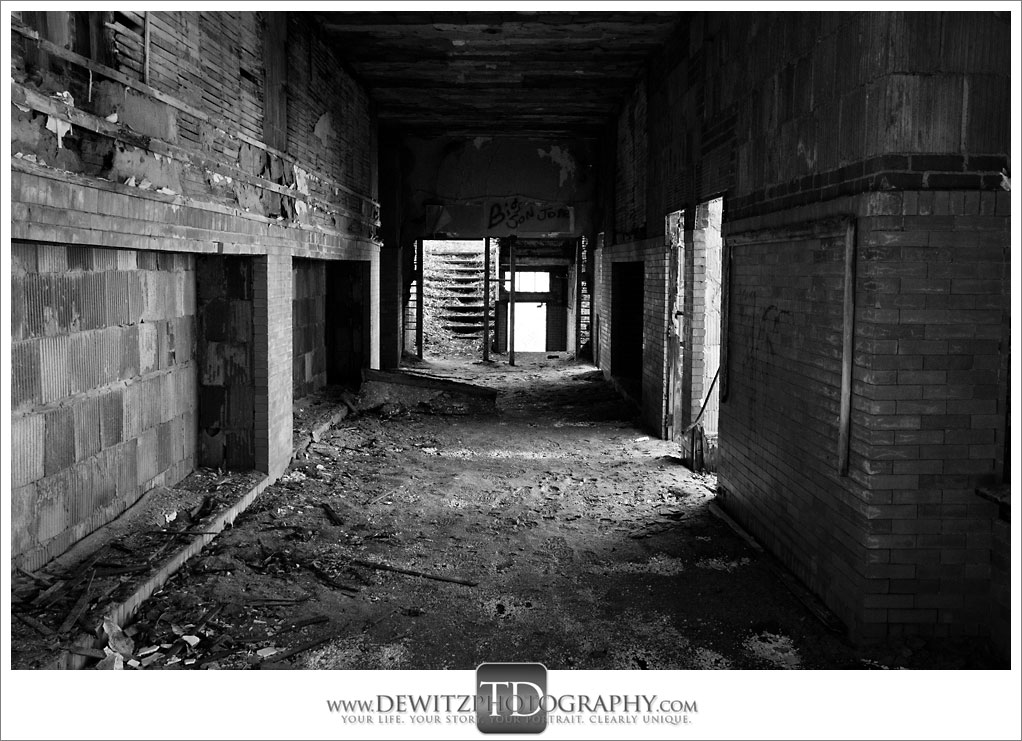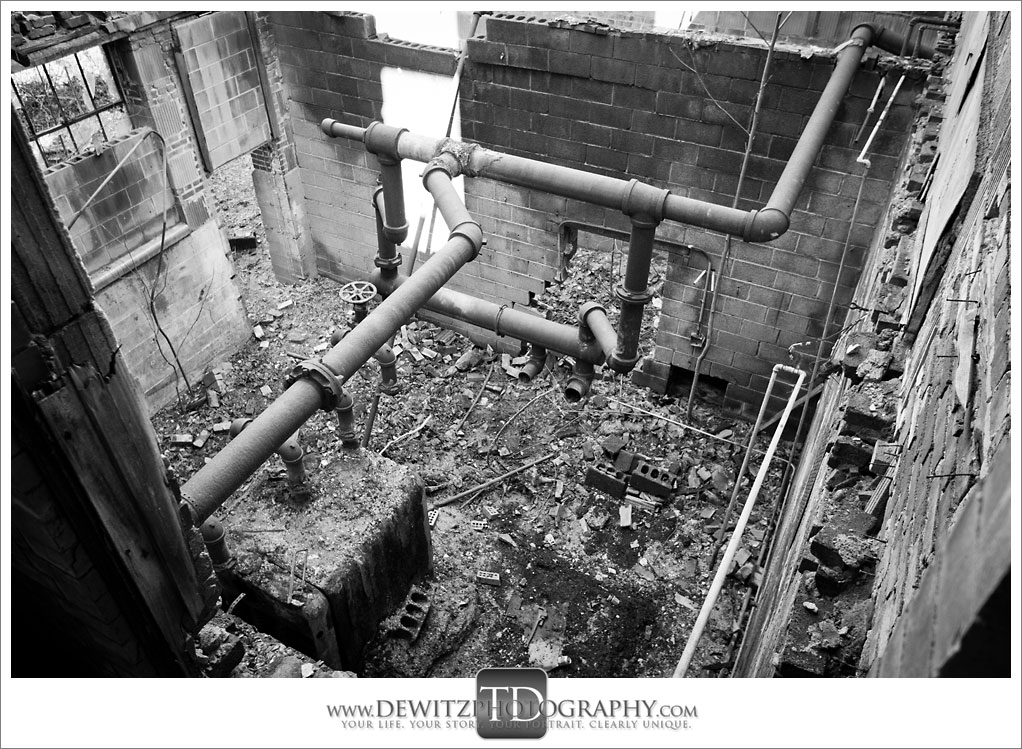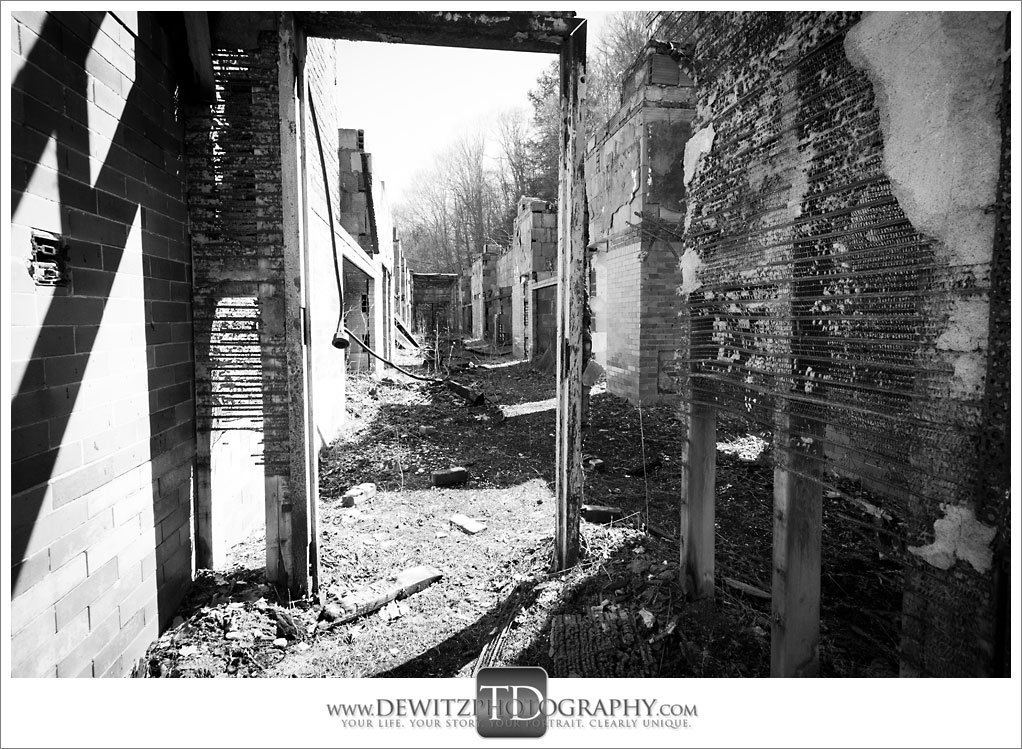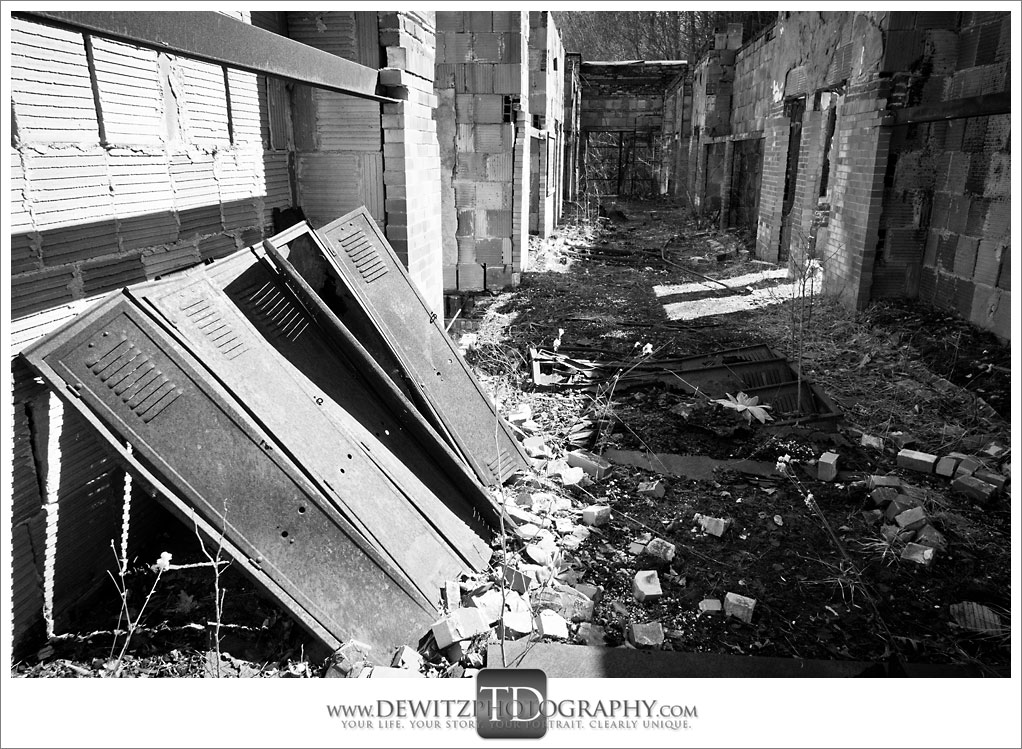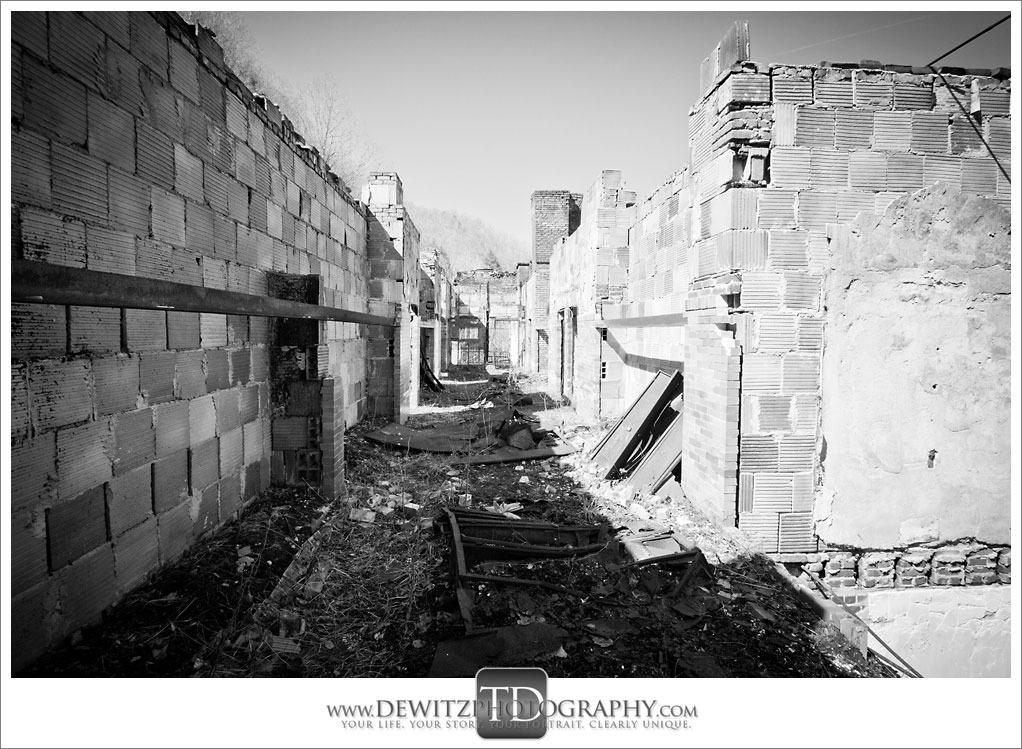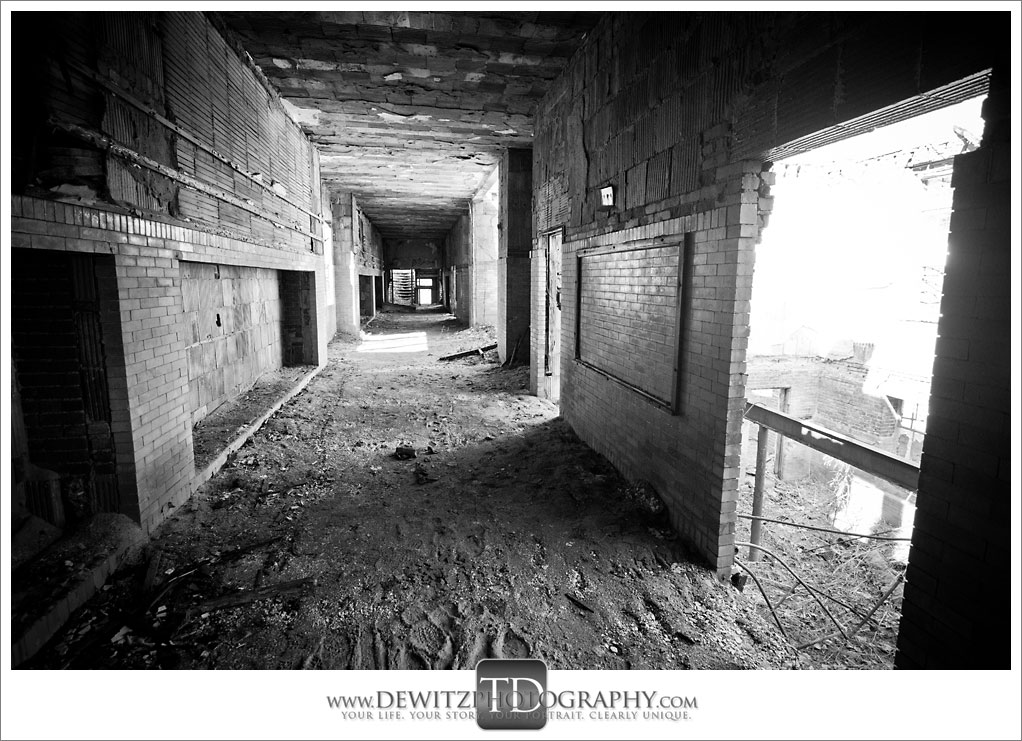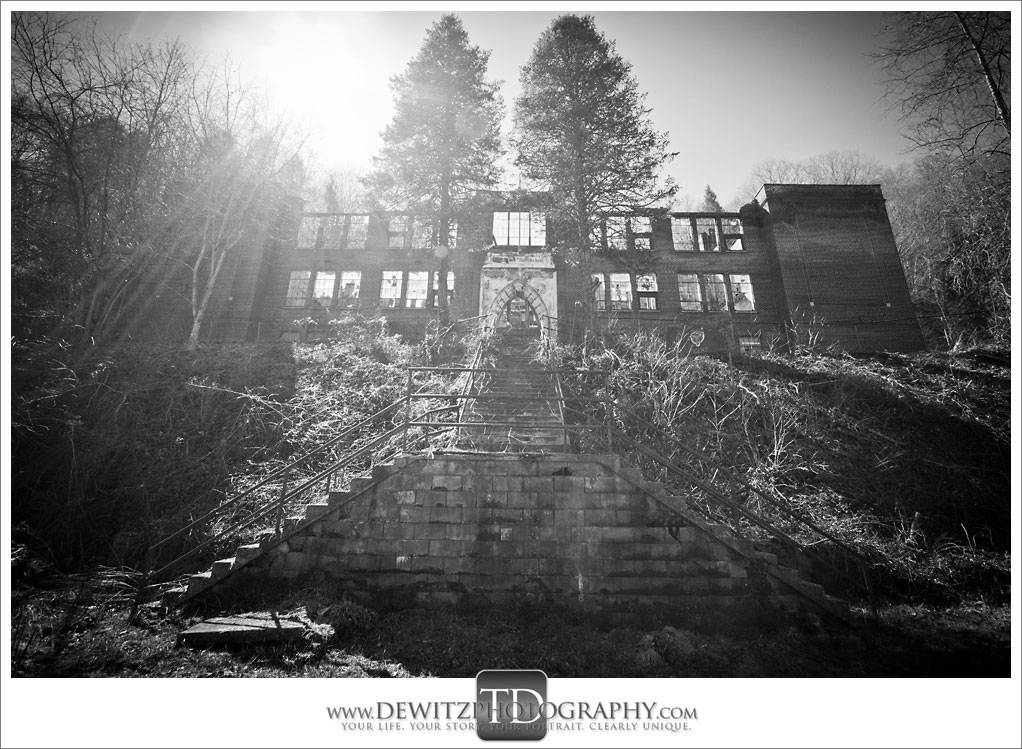 I would love for you to see more of my photo series from West Virginia below.
Prince, WV Art Deco Amtrak Station
Coal in McDowell County – Part 1
Coal in McDowell County – Part 2
Coal in McDowell County – Part 3
Coal in McDowell County – Part 4
Arson Destroyed Coal Company Store
Abandoned Switchback High School