The last of 4 parts. From Welch west to Williamson is 65 miles. The mountains and roads have a different feel to them and do not follow the mainline as cleanly as they do to the east. I did not venture extensively west of Welch very much but did make it to Iaeger twice. I only made it to Williamson once which was on my drive out of West Virginia and across Tennessee. One famous town that we did visit near Williamson was Matewan known for the Matewan Massacre.  On that last day in West Virginia we did come across a coal train backing up the Tug River Branch chasing a bunch of goats back home. As the goats ran down the tracks they ran right past me and back down across the road to their farm. They lived on this little farm with no fences and no one living there right next to the road. Apparently the chickens were really bad at keeping the goats off the tracks. Well I hope you have enjoyed this 4 part series of photos which covered my trip along the Pocahontas Route through McDowell County in West Virginia.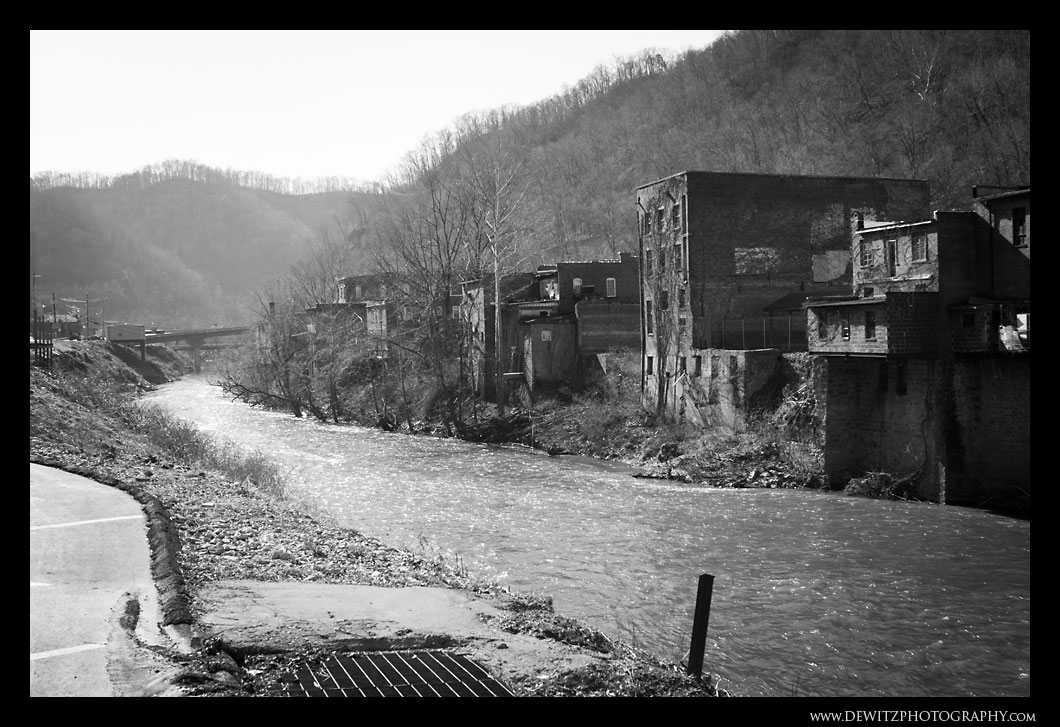 Iaeger, WV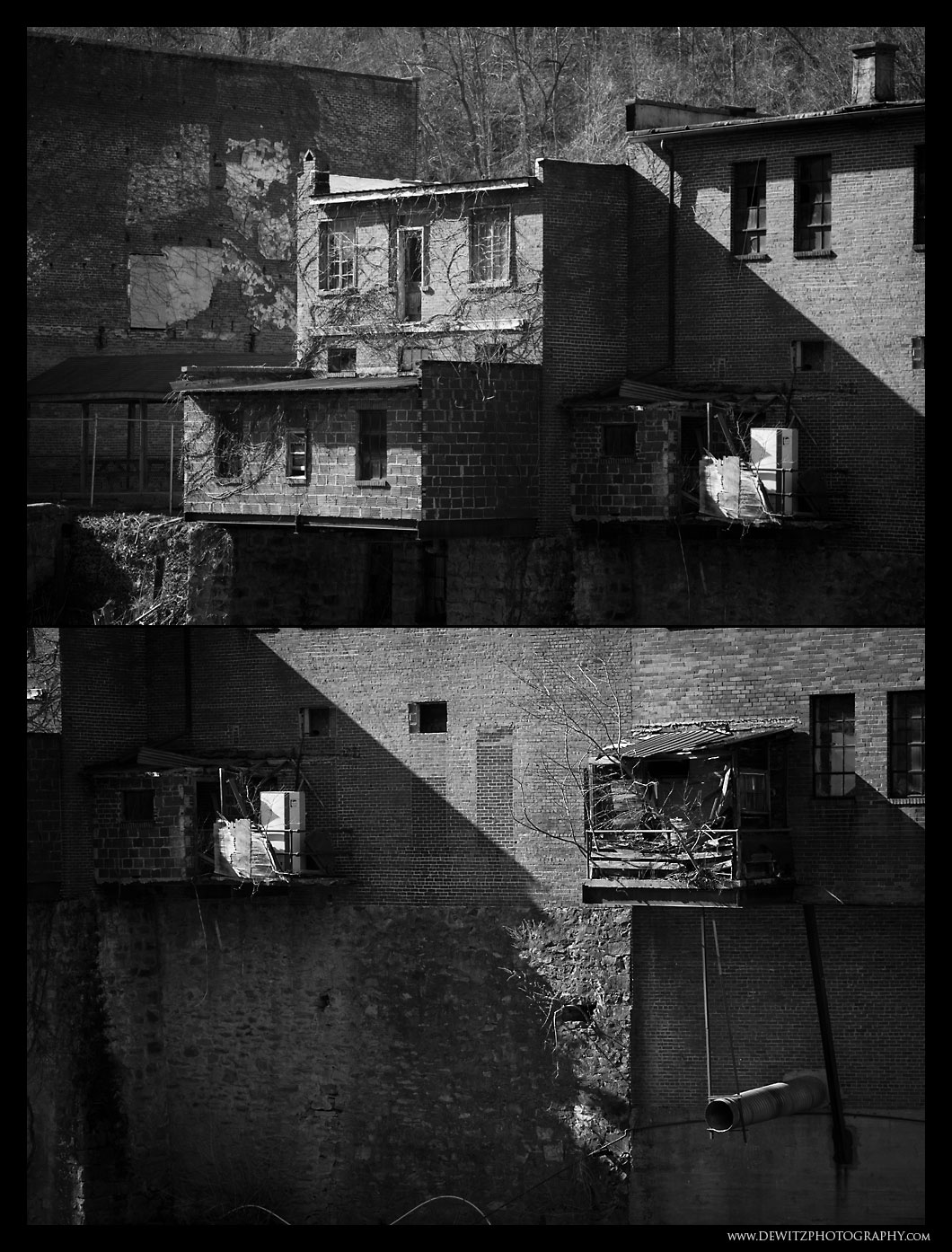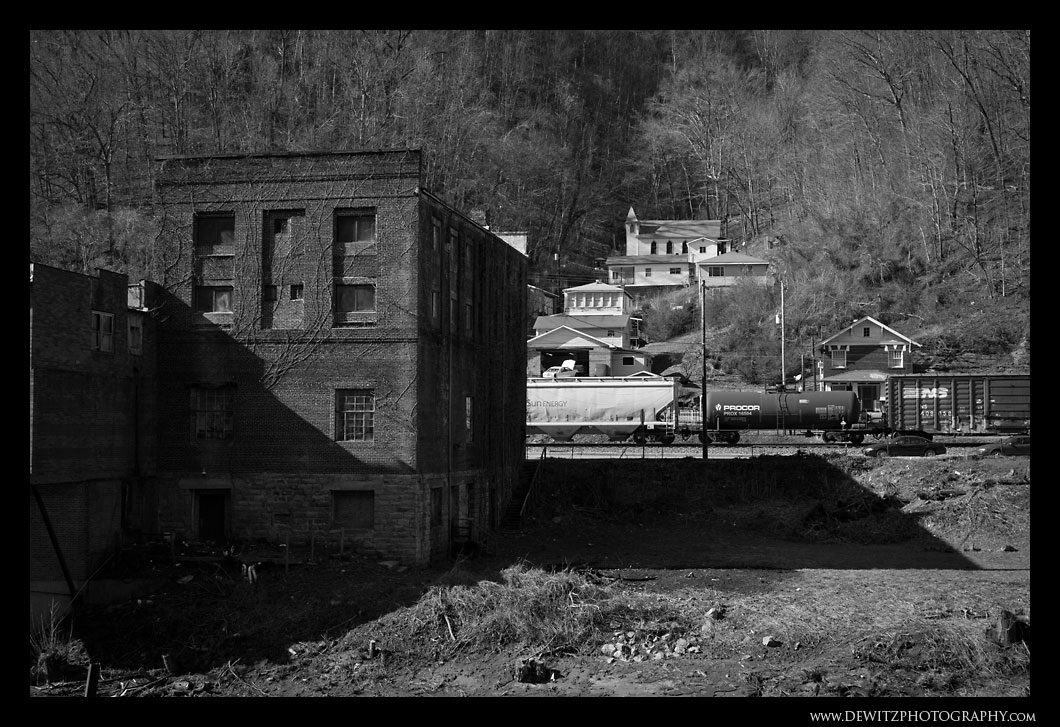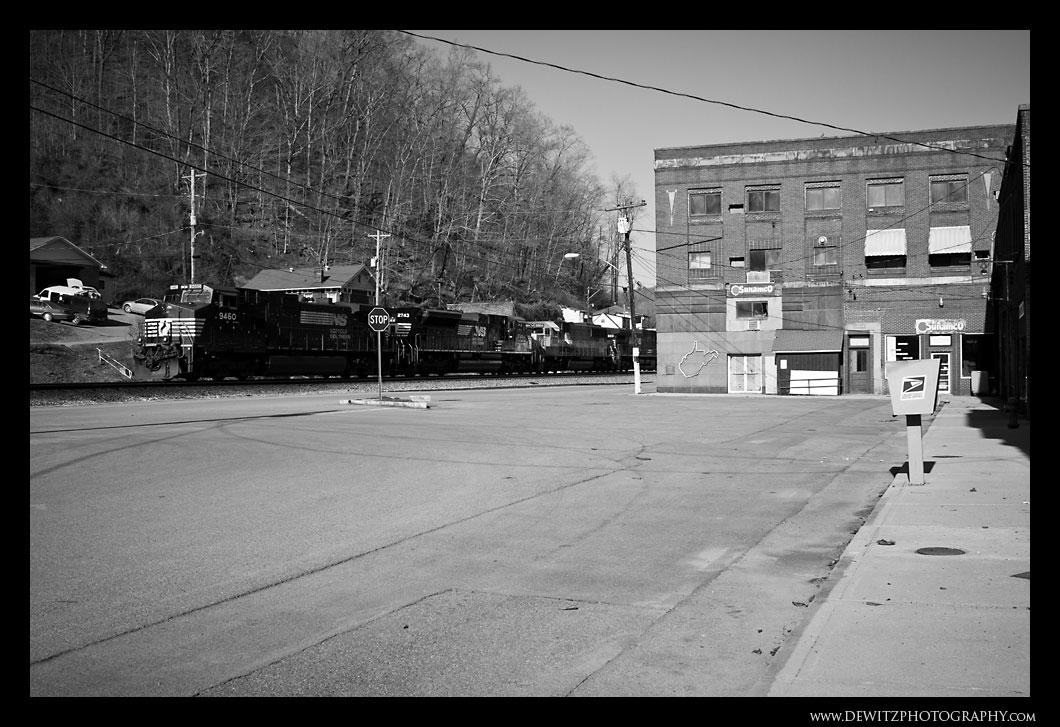 Downtown Iaeger, West Virginia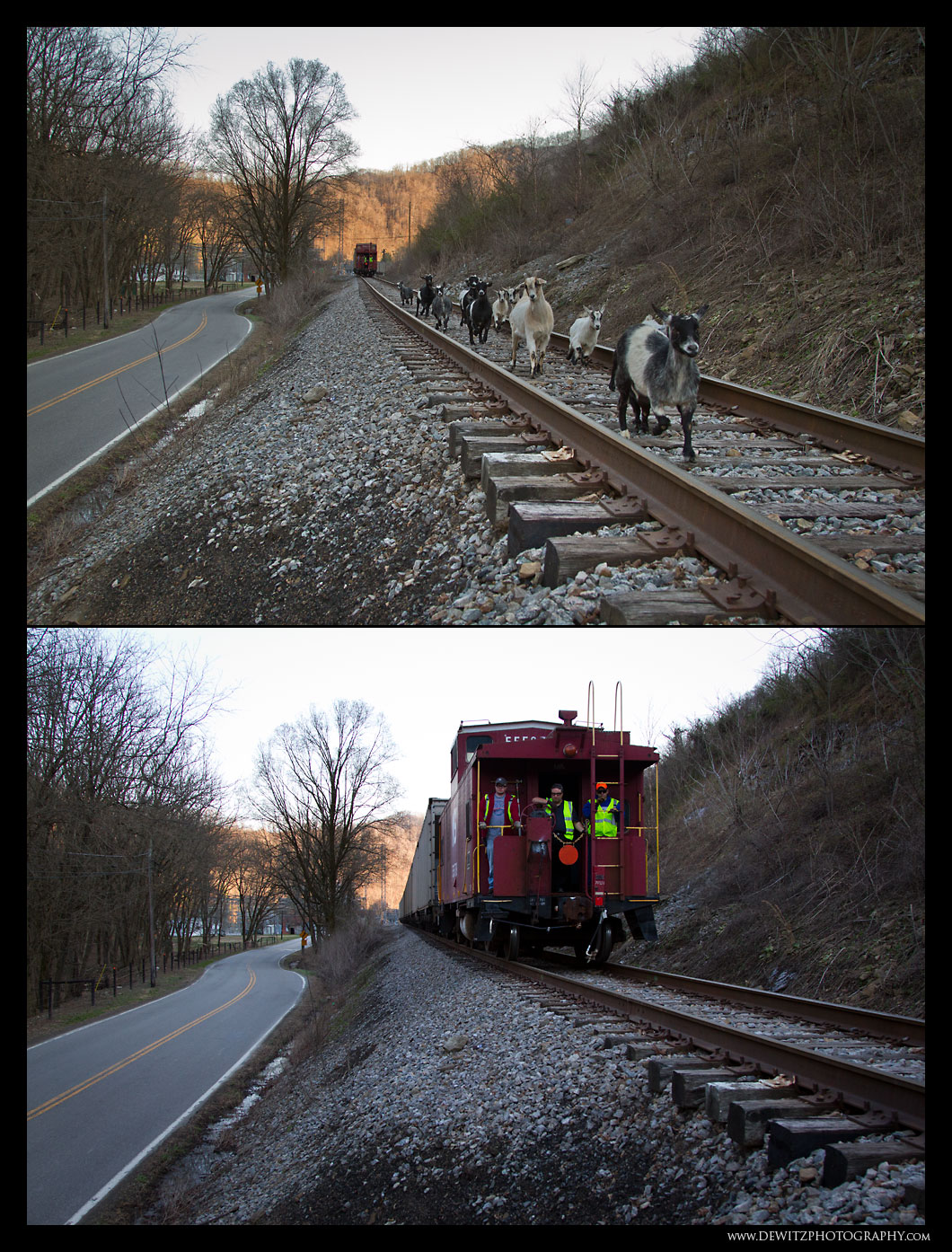 Goats Get Chased Down the Tug River Branch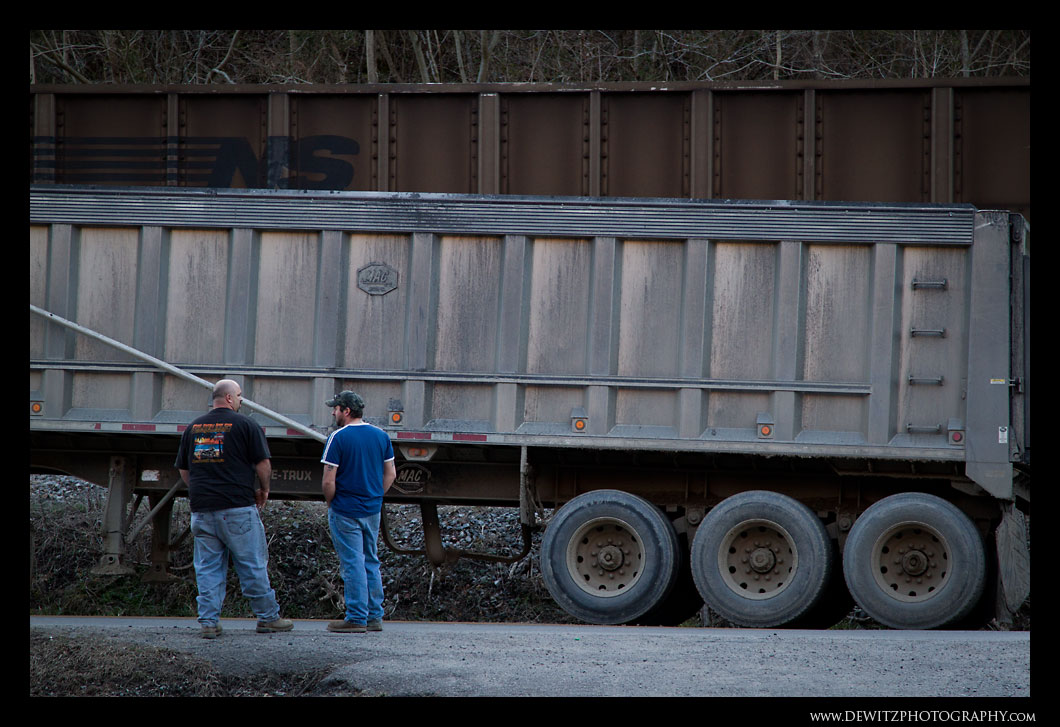 Coal Truck Drivers Wait at the Railroad Crossing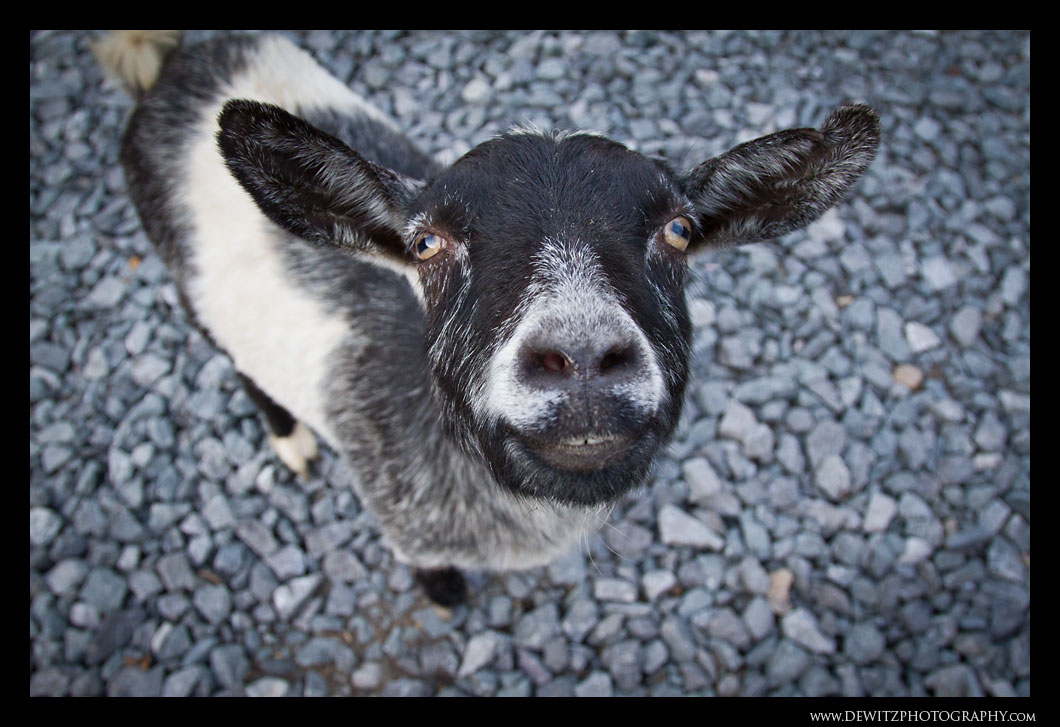 One of the Goats that Happens to Live at a Fence Free Farm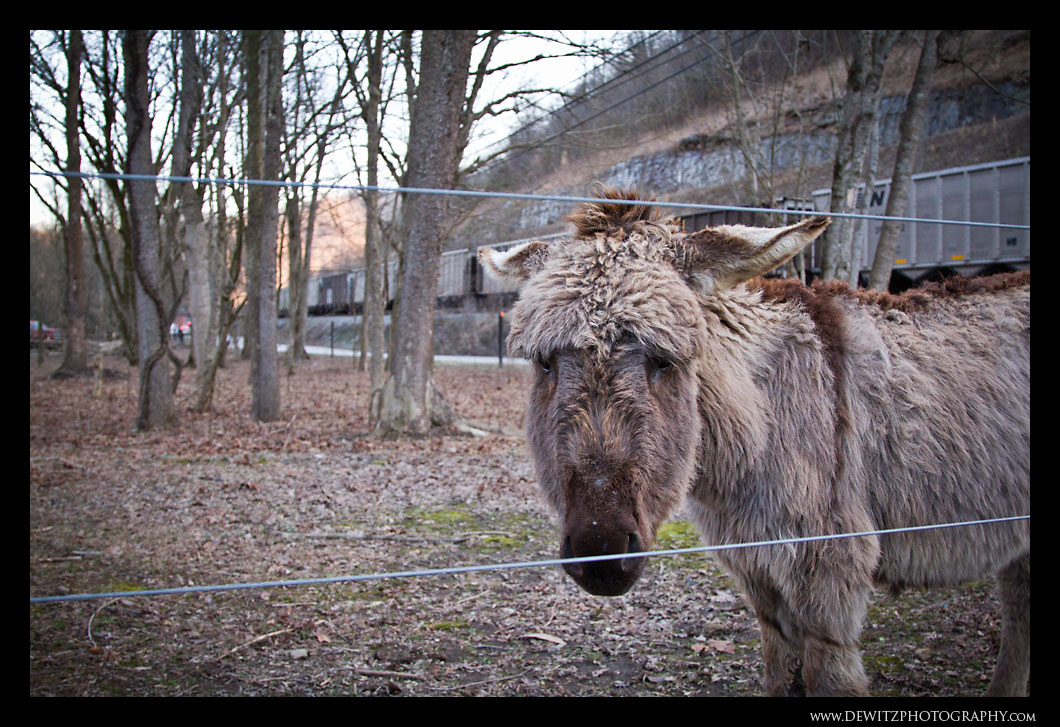 Almost Frence Free Farm – Looks Like Eeyore From Winnie the Pooh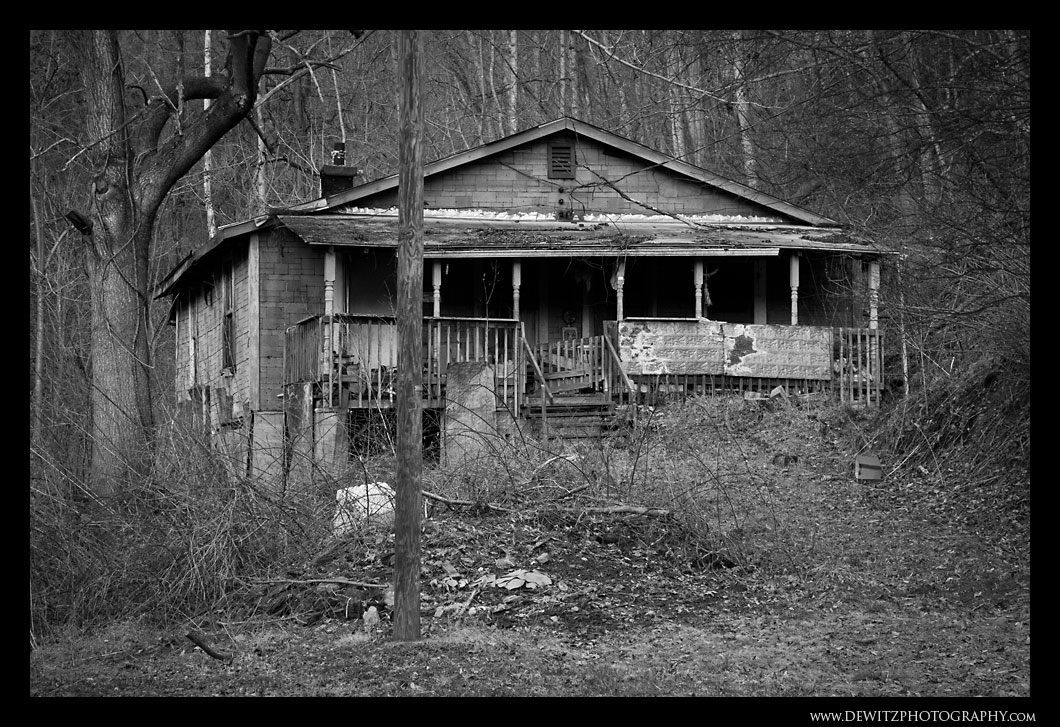 Abandoned House Near Matewan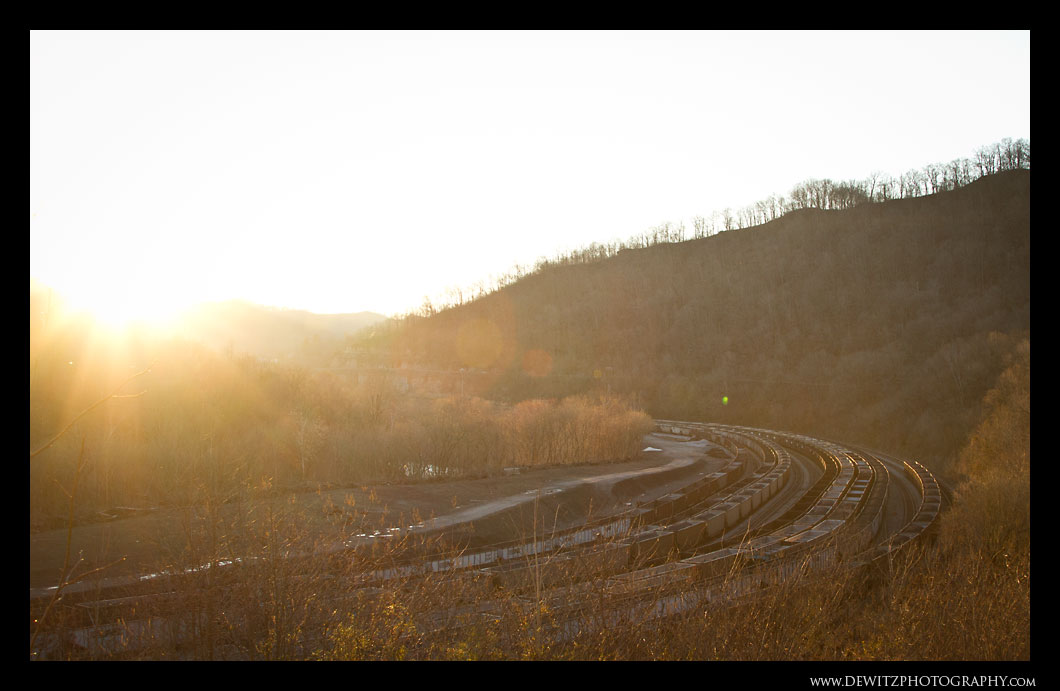 Sunset Over Williamson Railroad Yard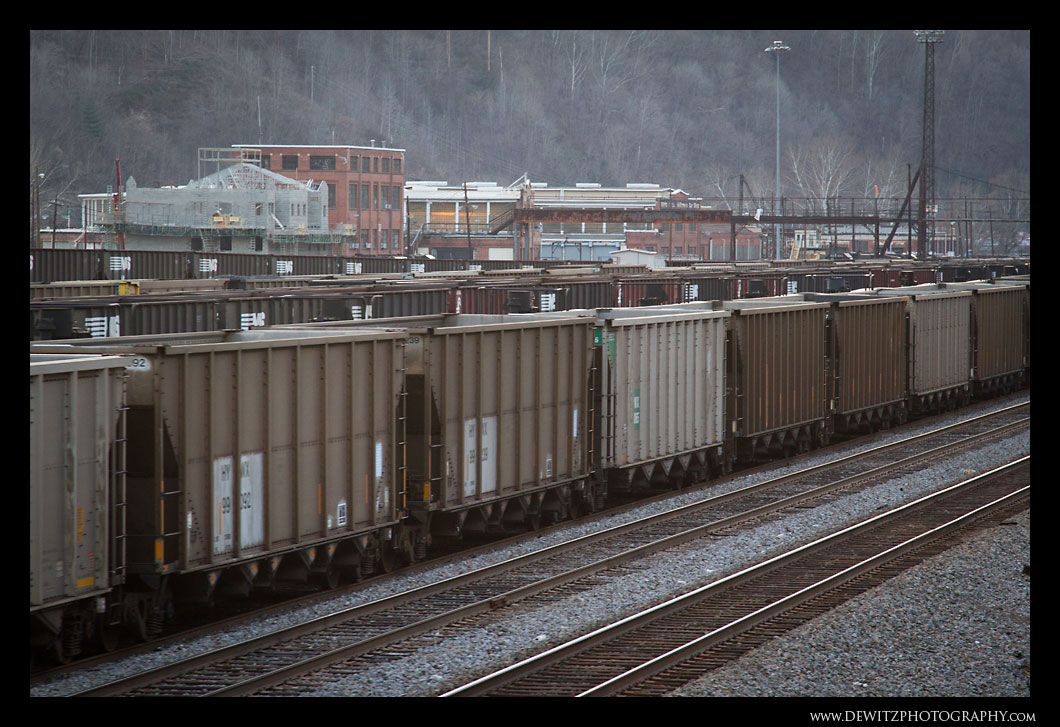 Coal Hoppers in Williamson Yard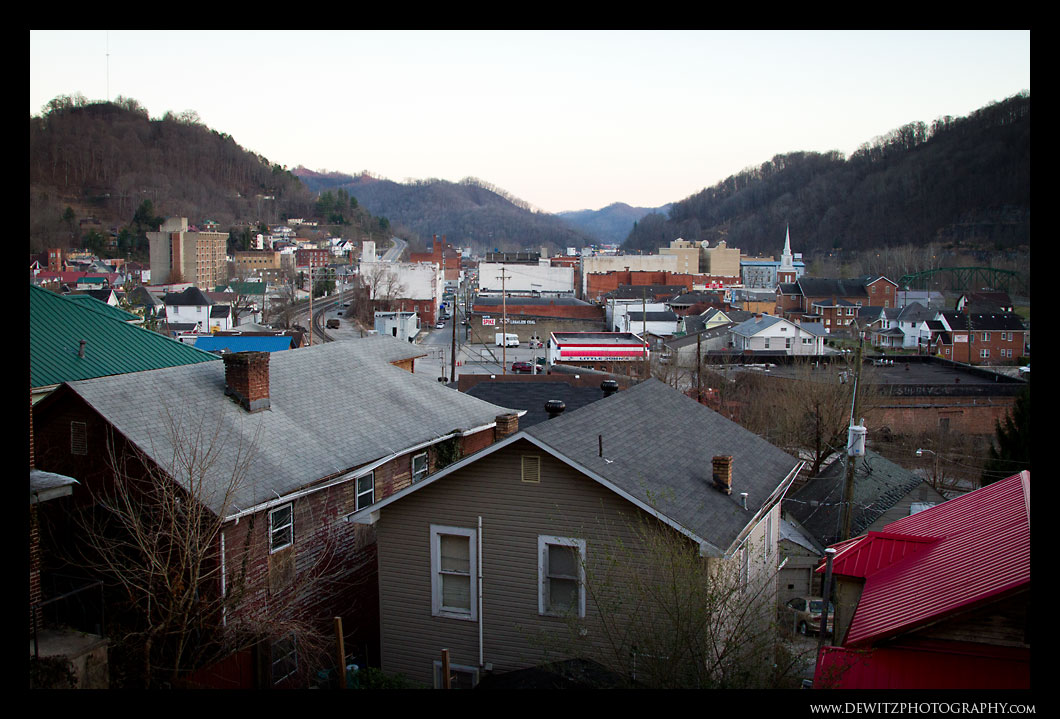 Over Looking Williamson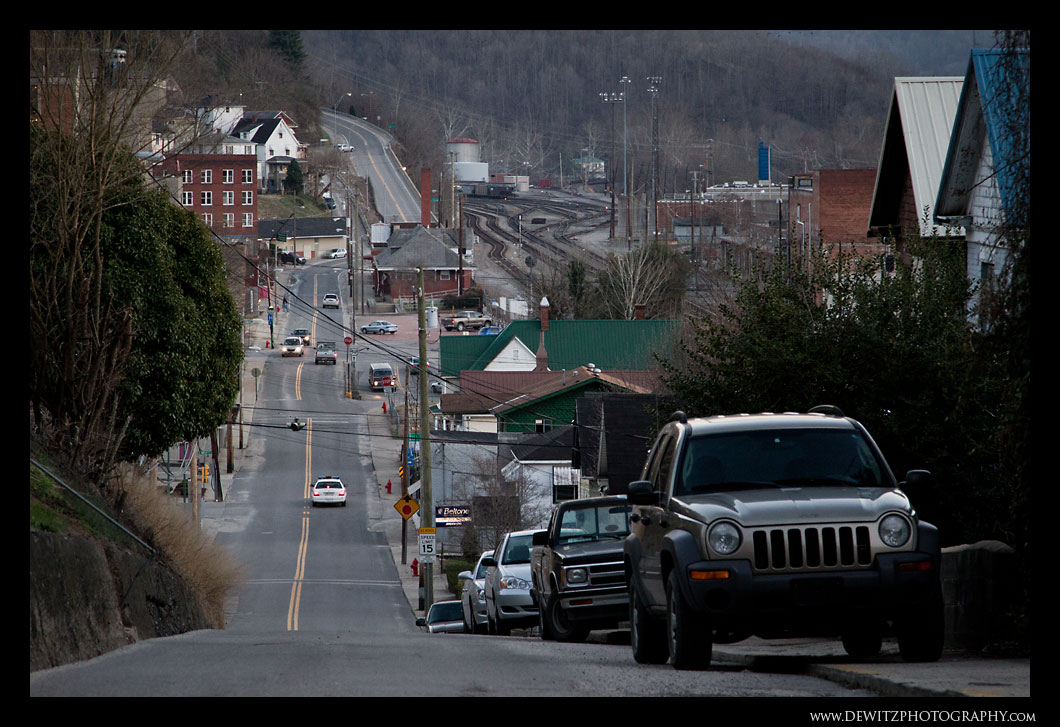 Williamson, West Virginia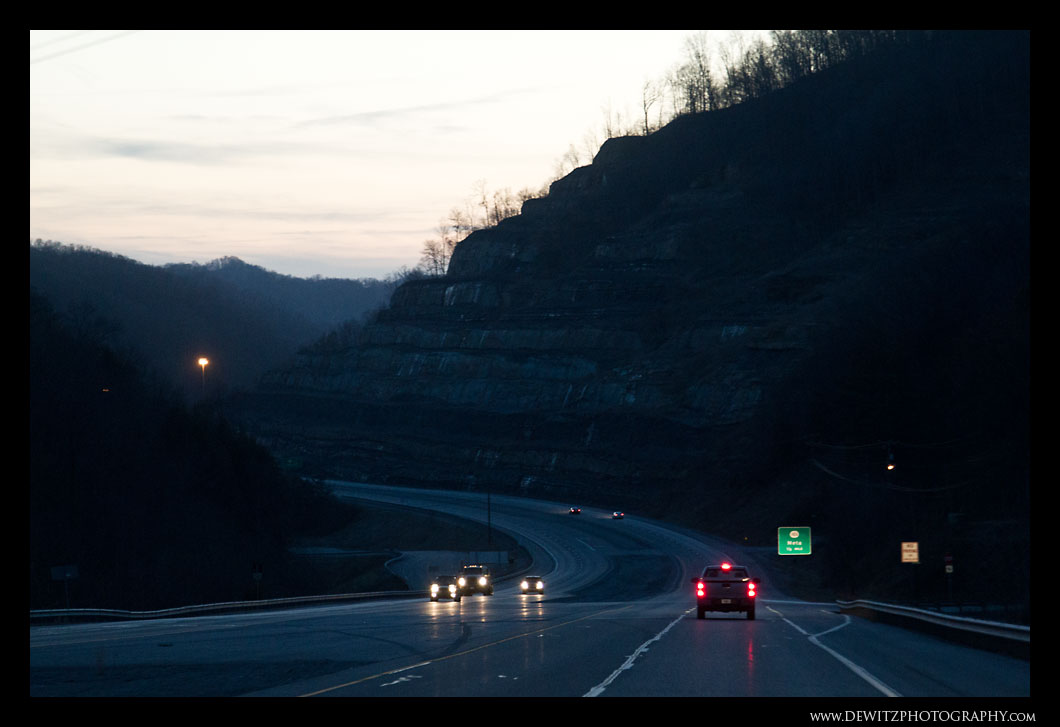 Leaving West Virginia

I would love for you to see more of my photo series from West Virginia below.
Prince, WV Art Deco Amtrak Station
Abandoned Coalwood High School
Coal in McDowell County – Part 1
Coal in McDowell County – Part 2
Coal in McDowell County – Part 3
Arson Destroyed Coal Company Store
Abandoned Switchback High School
More of my Railroad Imagery can be seen here.
Photo series of Coal in the Powder River Basin of Wyoming.
---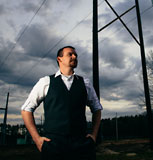 Through the creative lens of Travis Dewitz; he demonstrates time and time again how much splendor can be extracted from the interplay of the industrial world around us. In the most unusual and unexpected places Dewitz showcases images that embody the forgotten beauty of railways, factory floors, the rolling smoke of steel mills, and the cities that are built around them. He brings a certain magic as he invokes the very souls of these once-glorious industrial areas; his captures overflow with inspirational energy. Click here to view his personal series.
---
Like and Share With Your Friends and Family.