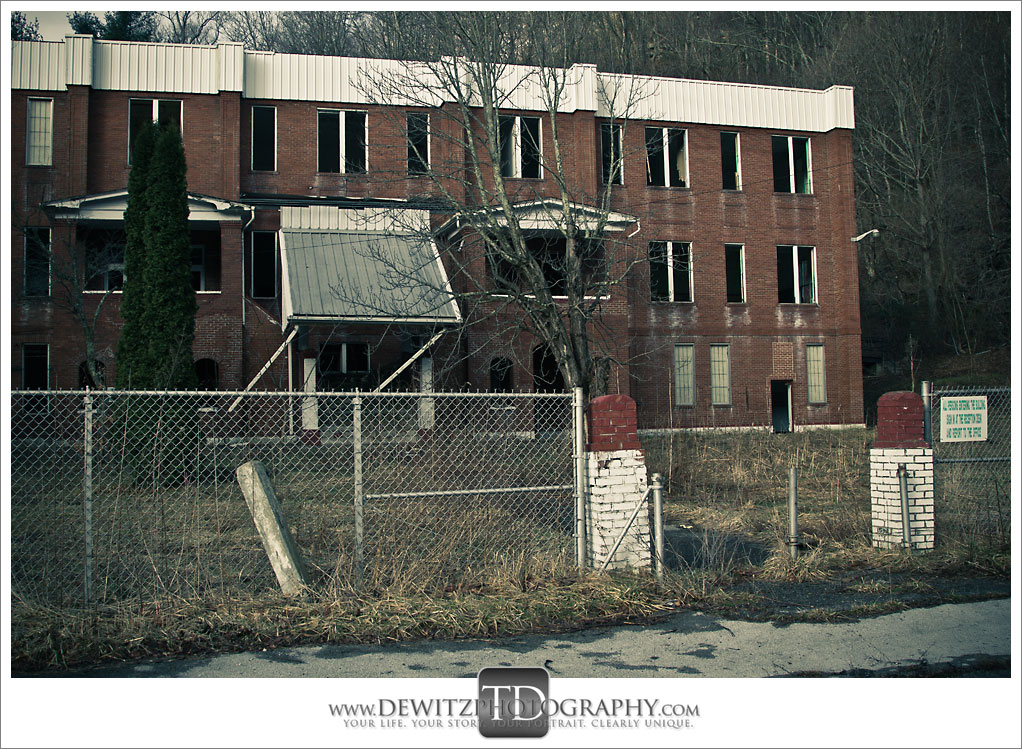 The Elkhorn High School is located near Switchback, West Virginia. It is right off of Highway 52 and is a large three-story brick structure. It is badly damaged and the roof has collapsed making it impossible to explore much of the school. It was very eerie being side this school as it looked like everyone just up and vanished leaving behind many belongings. I was very shocked to find out that this school was closed in 1953 as it appeared to have been closed only a few years.
I found some of the history of this school from www.elkhornhigh.com.
In 1922, local citizens passed a bond issue for the construction of a separate Elkhorn District High School at Switchback. Although the building program was launched in early spring, the school was not finished in time for the opening of school September 18, 1922. Students met in crowded quarters at Elkhorn Grade School. After the Christmas Holidays, January 8, 1923,
168 students enrolled in the new Elkhorn District High School (EDHS).
At its opening, EDHS was well equipped in all departments including the library, music and home economics departments, manual training, chemistry and in sports, baseball and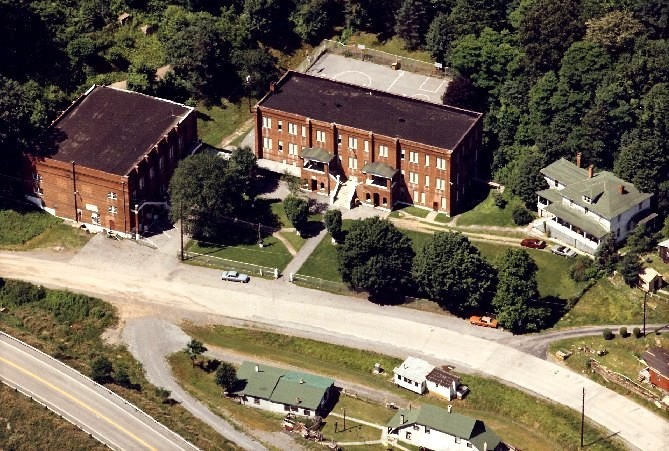 football.
The following year, the campus was landscaped by Elkhorn students from funds donated by James Elwood Jones.
Under the direction of Principal L. B Graybeal, the first EHS commencement was held Friday, June 8, 1923. Seven students were graduated, five girls and two boys.
In 1924, EDHS saw the construction of  its gymnasium, tennis courts  and indoor swimming pool.  A teachers club and boarding house were also on the grounds. It is believed that Elkhorn had the first and maybe only such board-club house for their teachers.
Although Elkhorn High School was a small school,  its students won many honors in competitions,  often winning first place.
At the end of the 1953 school year, Elkhorn High School was closed and was co-joined with Northfork High School, again becoming Northfork-Elkhorn High School.
I also found many photos of the area including an aerial photo of this school. See more historic photos here.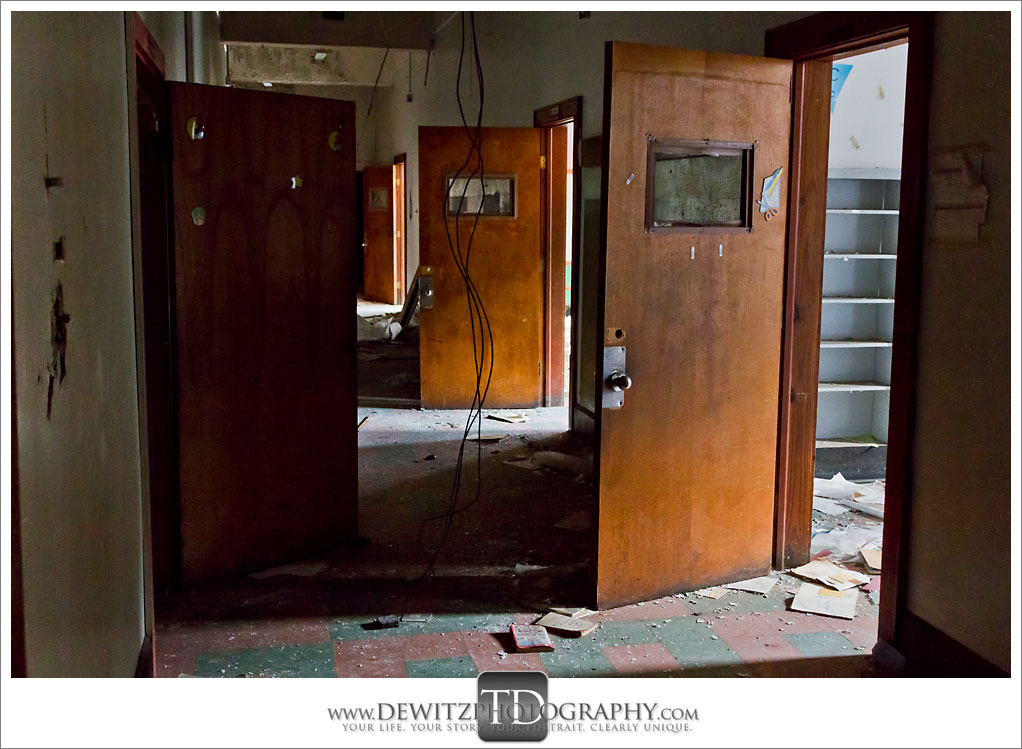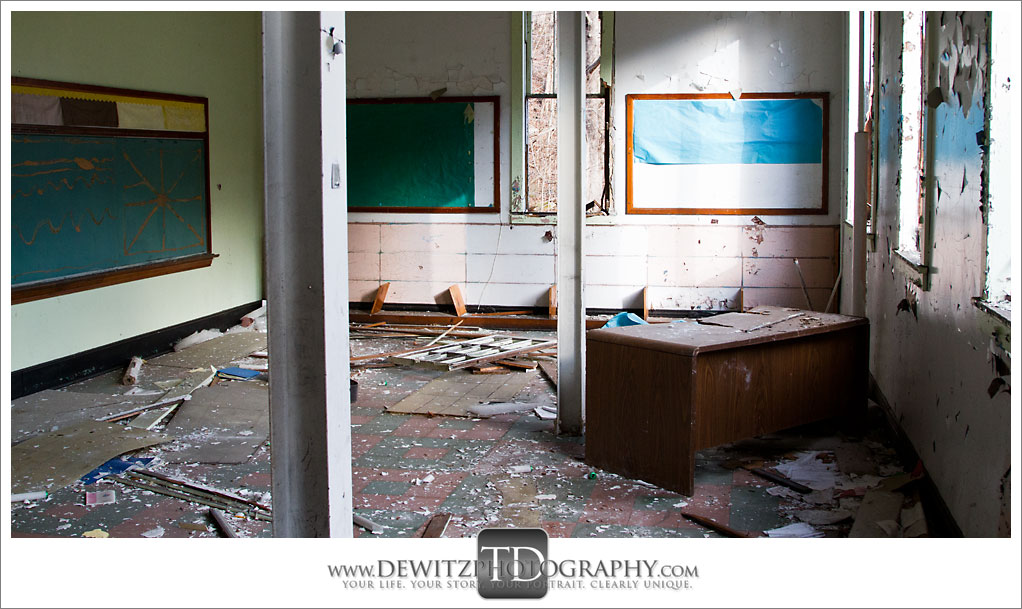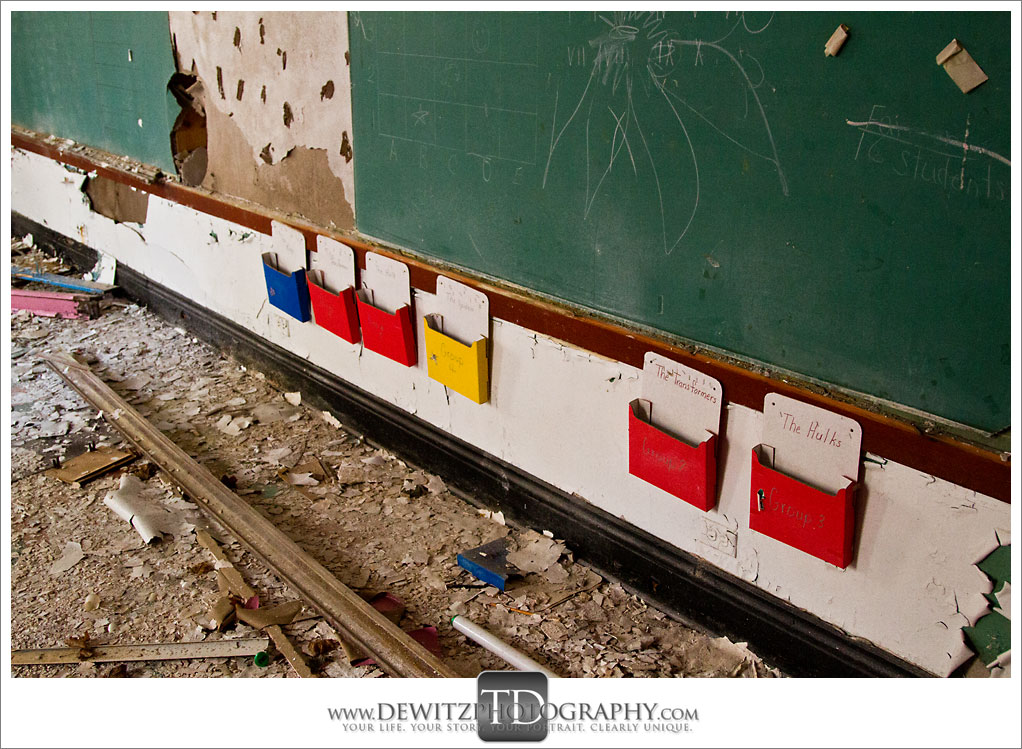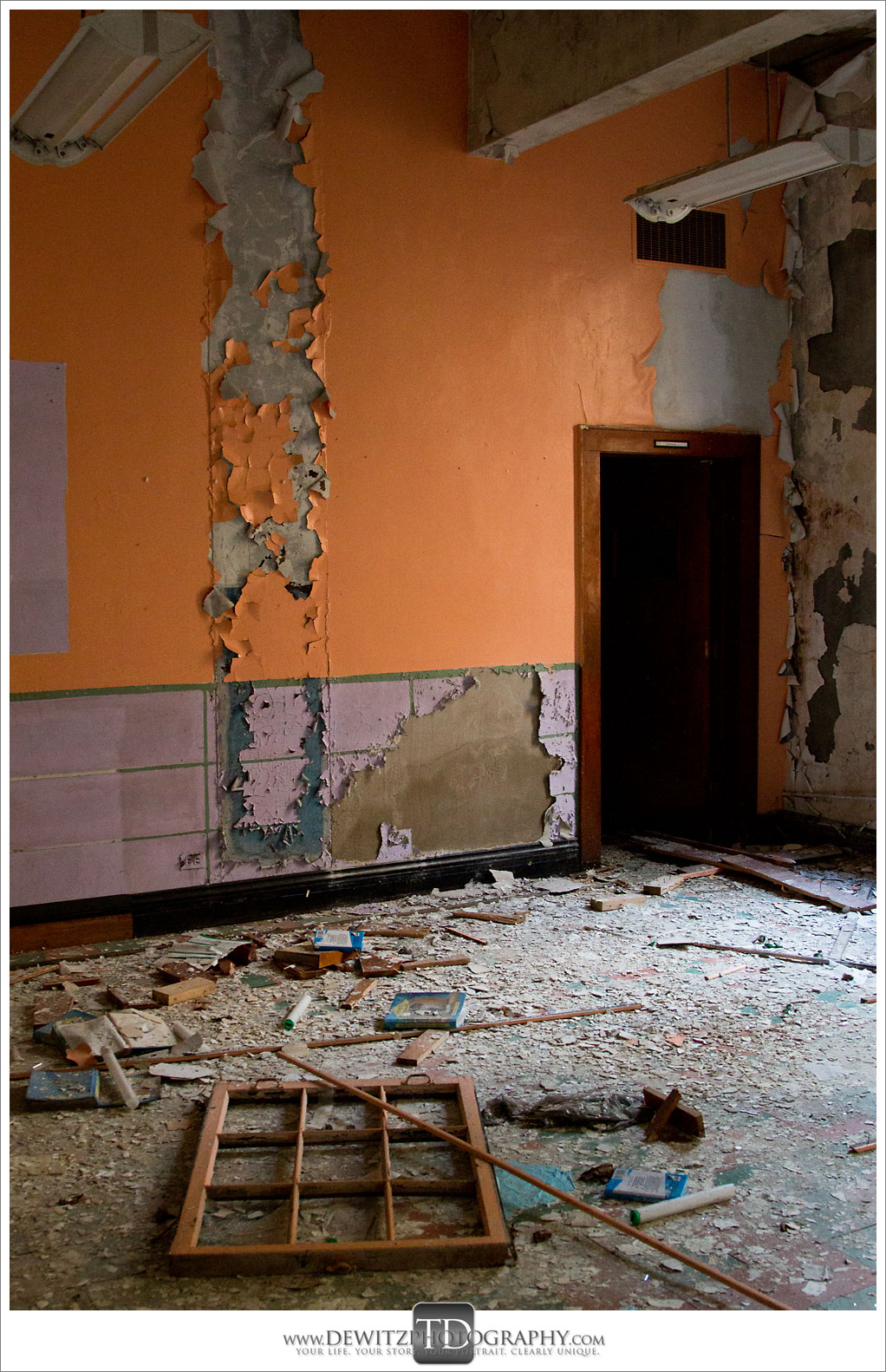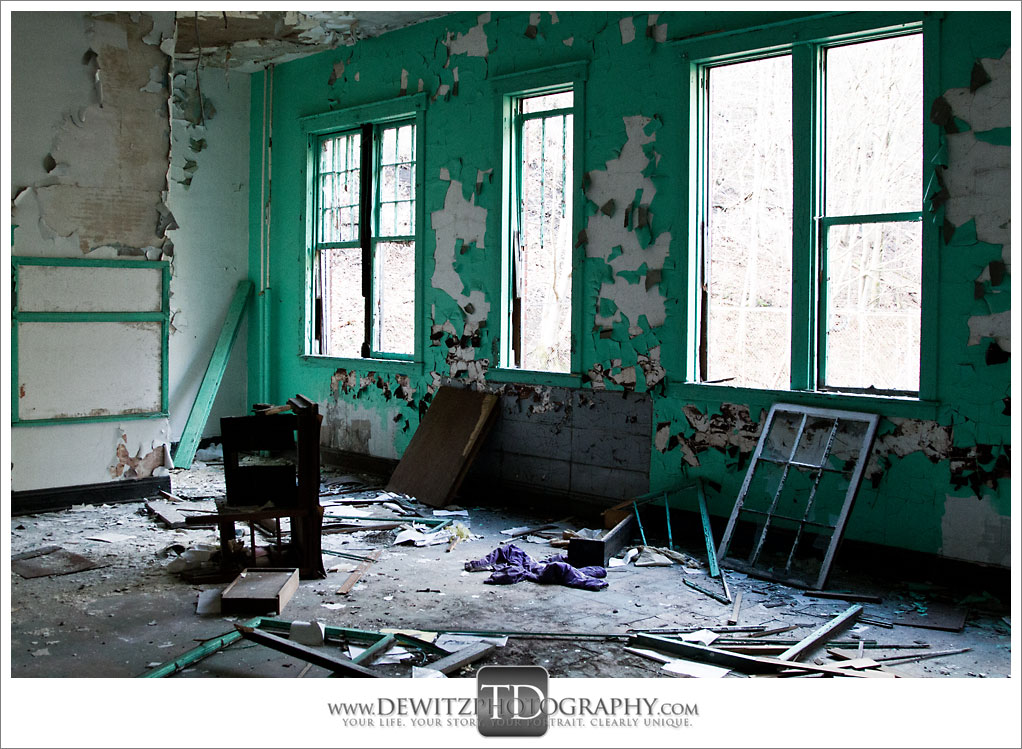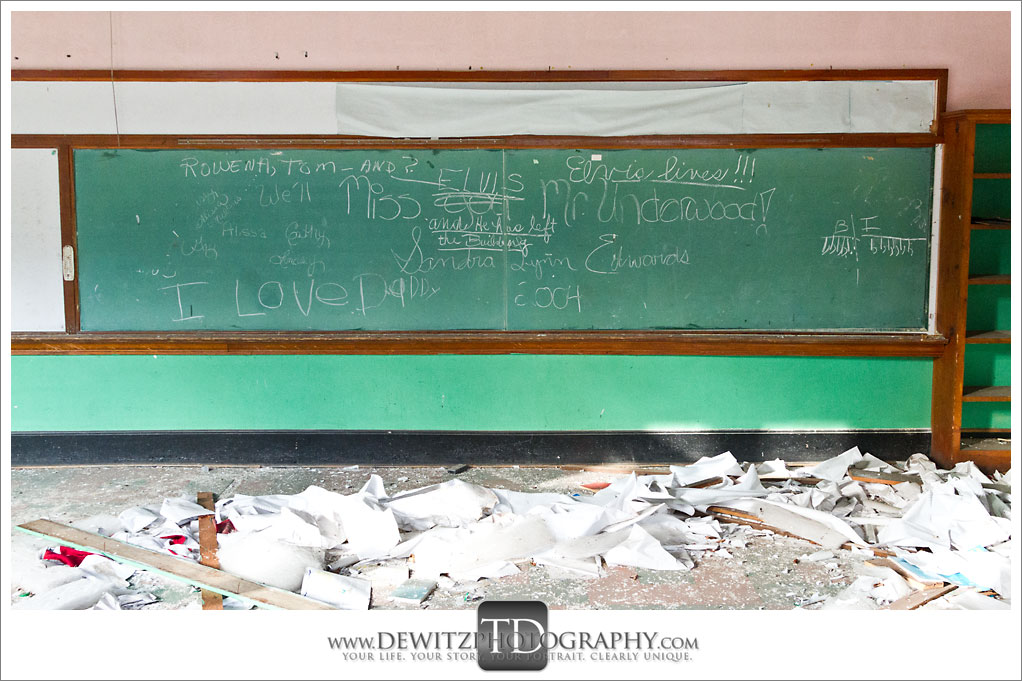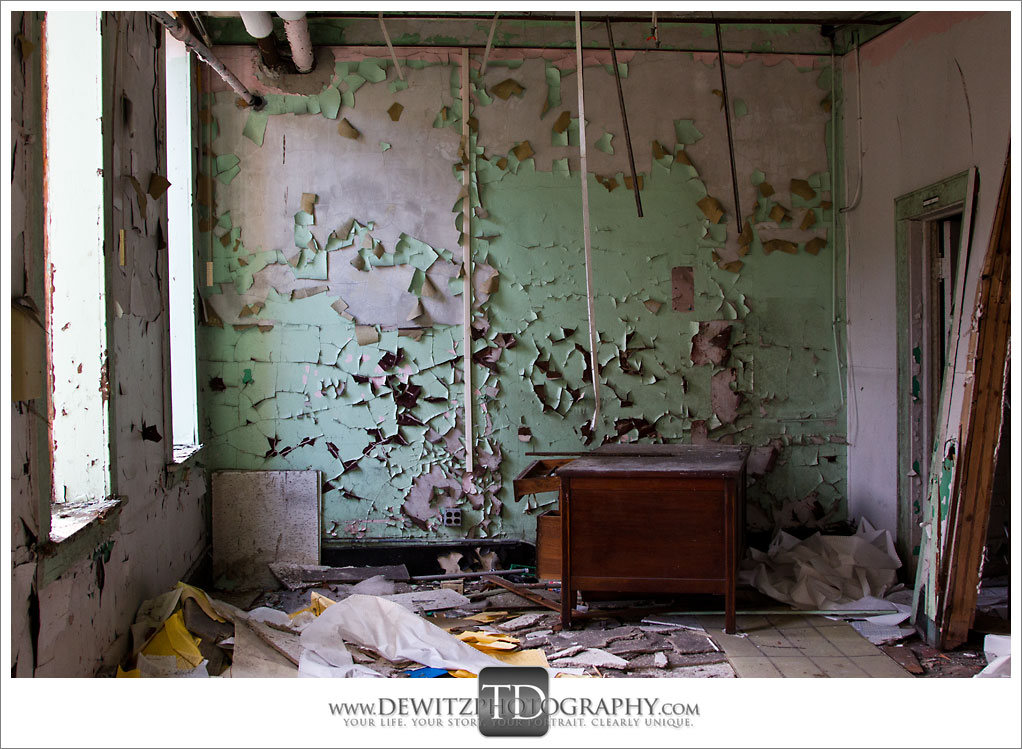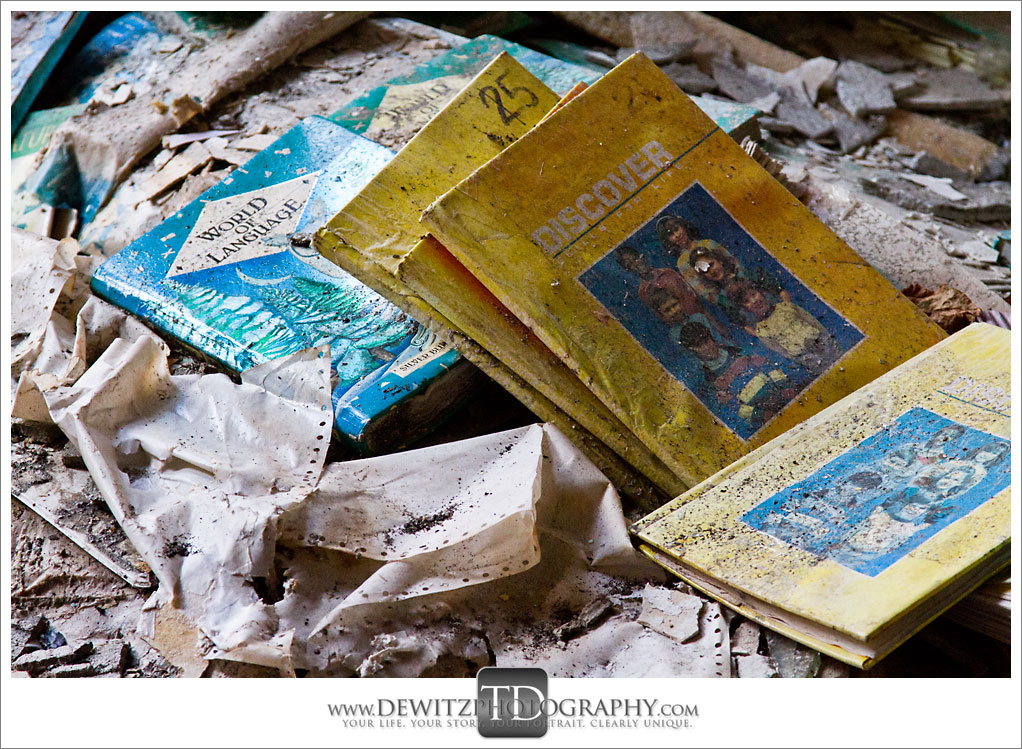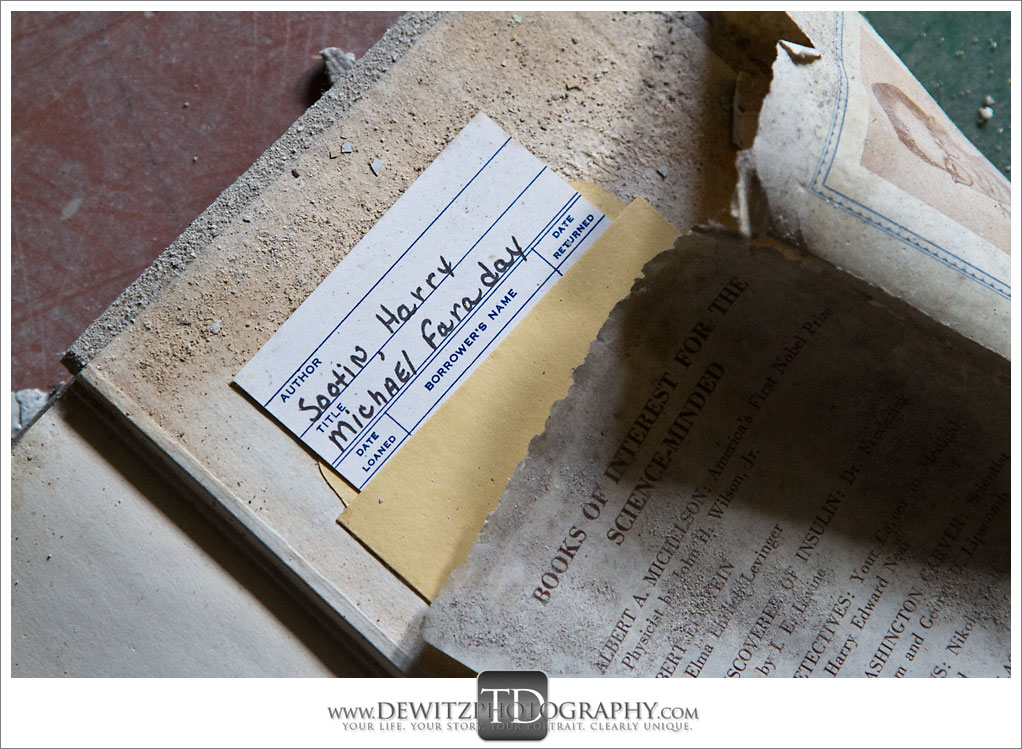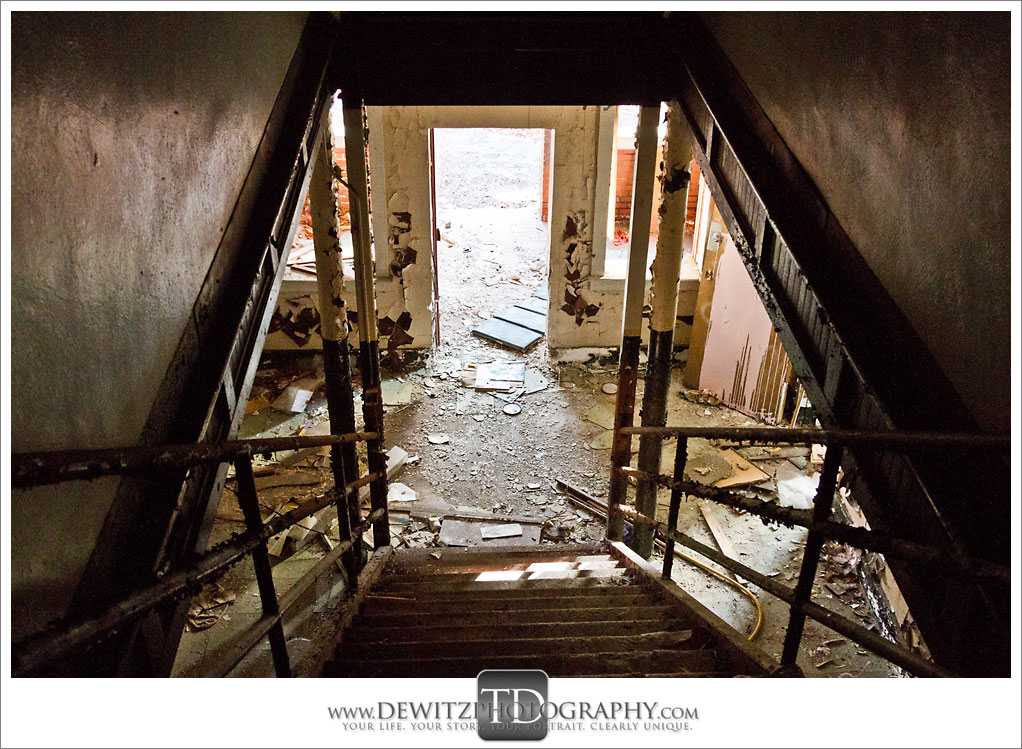 I would love for you to see more of my photo series from West Virginia below.
Prince, WV Art Deco Amtrak Station
Abandoned Coalwood High School
Coal in McDowell County – Part 1
Coal in McDowell County – Part 2
Coal in McDowell County – Part 3
Coal in McDowell County – Part 4
Arson Destroyed Coal Company Store
---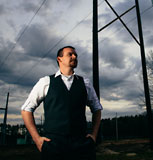 Through the creative lens of Travis Dewitz; he demonstrates time and time again how much splendor can be extracted from the interplay of the industrial world around us. In the most unusual and unexpected places Dewitz showcases images that embody the forgotten beauty of railways, factory floors, the rolling smoke of steel mills, and the cities that are built around them. He brings a certain magic as he invokes the very souls of these once-glorious industrial areas; his captures overflow with inspirational energy. Click here to view his personal series.
---
Like and Share With Your Friends and Family.